Are you planning a trip to China and wondering what to eat there? Guest blogger Dimitris Vlachos of Movinhand, a service that helps workers find jobs and move abroad, shares five must-try foods to eat in China.
Disclosure: This post about five foods to try in China contains some affiliate links. When you make a purchase from one of these links, we may earn a small commission that helps to support this blog. Of course, this is at no extra cost to you. We only share products and services we have or would use ourselves.
---
Five Must-Have Foods to Eat in China
Each and every single time I feel that I have had a long day, I always end it with a good scrumptious meal. Although I do not have plans for dinner, I always find myself inside a Chinese restaurant ordering my favorite dishes.
Chinese food is known to be one of the most comforting foods in the world. When I spent a couple of years in China as an ESL teacher, I learned a lot about Chinese culture and tasted the best food I think every single traveler should not miss.
I would teach all day in Shanghai, have fun with my Chinese students, and cap it off with a freshly cooked plate or bowl of goodness. I swear it made the whole day's work worth it.
If you are traveling to China and want to know which foods you must try, you have landed on the right page. Let me share five foods I would travel to China to eat again.
Dumplings
Photo Credit: Kimberley Hasselbrink, The Year in Food
Dumplings have been around for thousands of years. In fact, the Chinese say the dumpling was first invented around 225 AD. This food has witnessed China's history and became a part of it.
Dumplings are made of minced pork and finely chopped vegetables wrapped in dough. However, there are other variations nowadays. Instead of pork, beef, chicken and vegetables may be used to fill Chinese dumplings. These dumplings are usually steamed, boiled, or fried, but I would say that my personal favorite is the steamed one. Nothing spells authentic Chinese food like eating a hot steamed dumpling.
Sweet and Sour Pork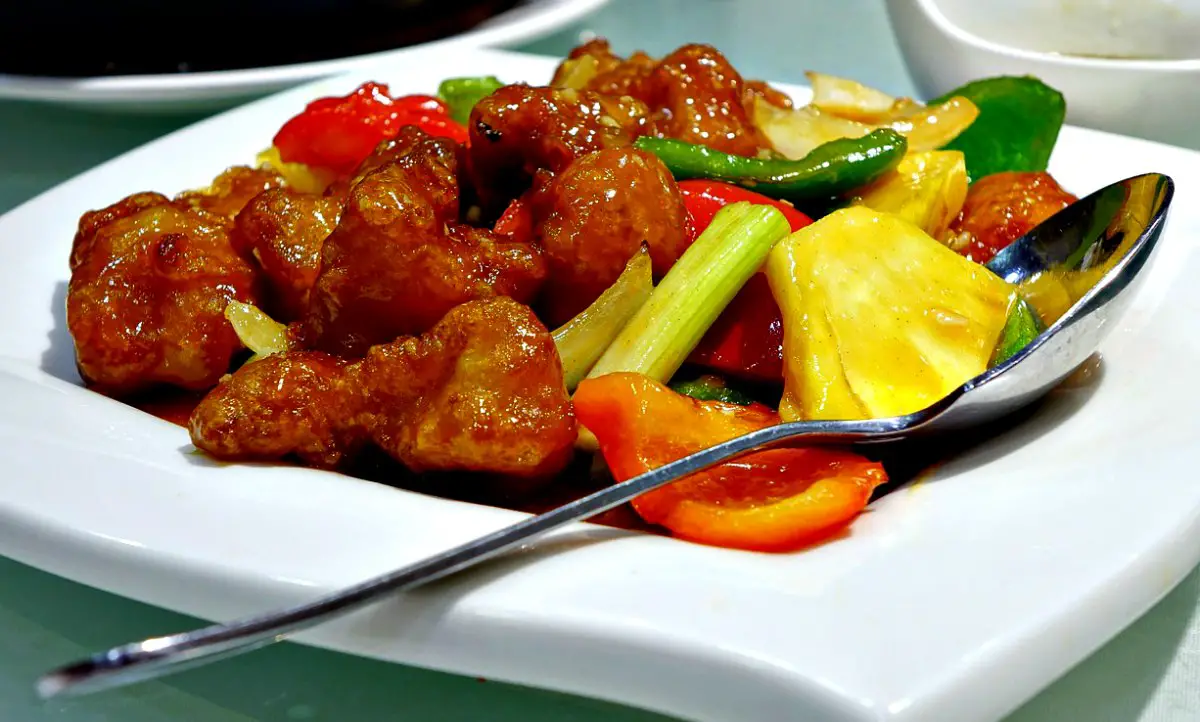 One way or another, you have ordered a plate of this at your favorite Chinese restaurant. That is why if you step into China, you must taste the authentic one.
This dish is made of marinated meat, deep fried to perfection, and sautéed in a red sauce that tastes exactly as it sounds — sweet and sour. Just like the dumplings, there are variations to this dish to cater to those who don't eat pork. You will see sweet and sour chicken, fish, or tofu.
Spring Rolls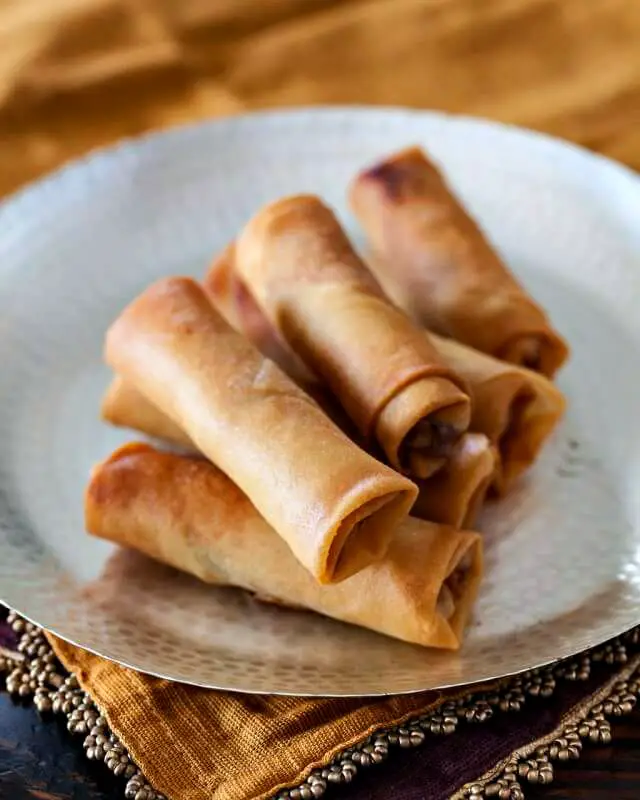 Photo Credit: Jaden Hair, SteamyKitchen.com
One of the things I like about this food is that you can snack on it or pair it with rice (which is a staple food in China).
Spring rolls are made of minced meat — which could be a variation of pork, chicken, or beef — and finely chopped vegetables, just like your normal dumpling. However, it is wrapped in a spring roll wrapper and deep-fried. It is served with a sweet and spicy red sauce or soy sauce.
Peking Duck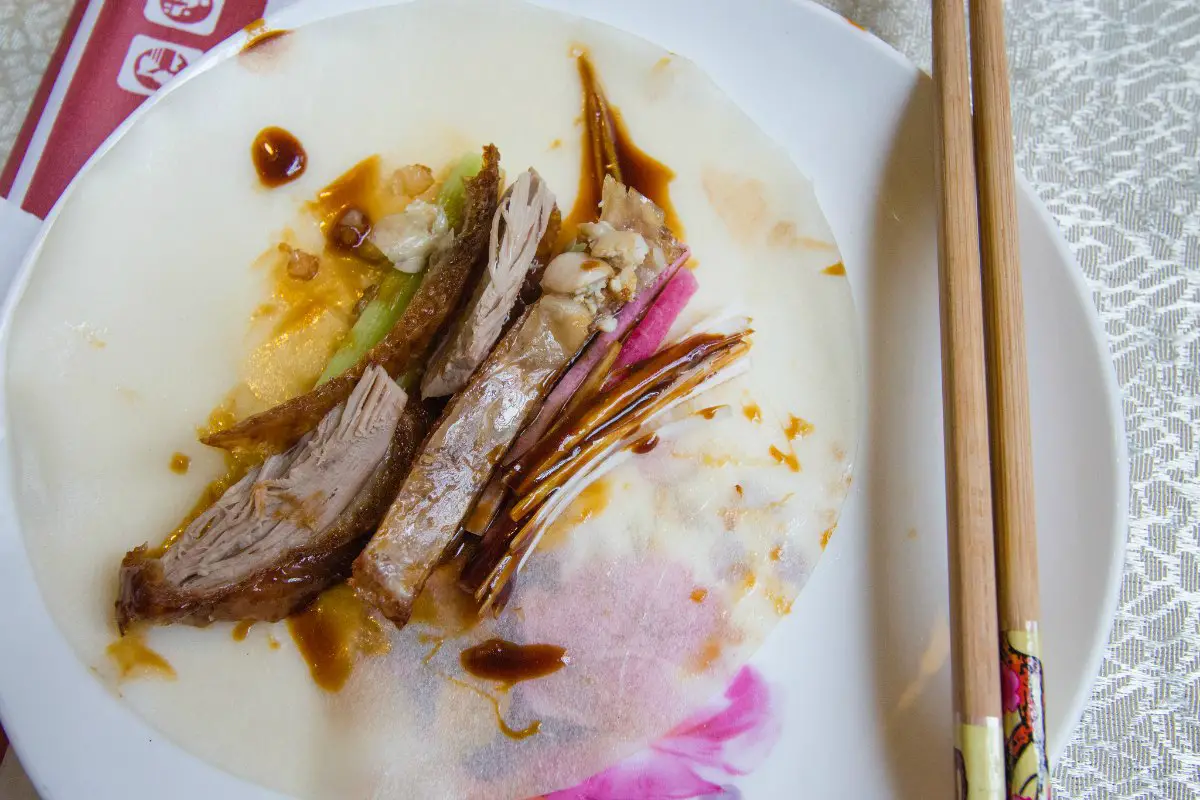 Photo Credit: Flickr user sstrieu, Food Touring blog
A China trip wouldn't be complete without eating Peking duck.
Just like your dumplings, Peking duck has been around for a long time. This dish from Beijing has been prepared since the imperial era. It was served mainly to the upper classes, and it is said this dish inspired Chinese poets to write poems. Duan Zhu Zhi Ci has a line from one of his poems saying, "Fill your plates with roast duck and suckling pig."
The authentic way of cooking this savory duck is a bit complicated. The duck used for this dish should be around 45 days old. Air is pumped under the skin to separate the skin from the fat. The duck is then soaked in boiling water, hung to dry, slathered in a marinated sauce, and roasted until you get that crispy skin.
Chow Mein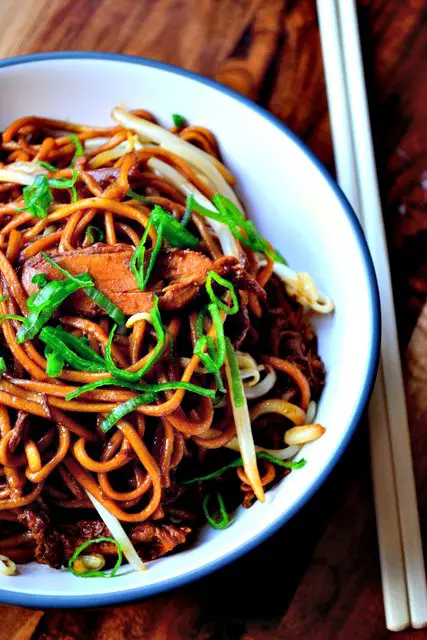 Photo Credit: Nick, FrugalFeeding
Chow mein — chow meaning "fried" and mein meaning "noodles"— is a dish of stir-fried noodles. It is a dish you may order in a Chinese restaurant right across from your office after a long, stressful day. It likely appears in every Chinese food restaurant you may visit worldwide. 
Consisting of egg noodles, different kinds of meat (mostly pork, chicken, beef, and/or tofu), spring onions, and celery or cabbage, this dish is best paired with a deep-fried chicken or a Peking duck.
In Summary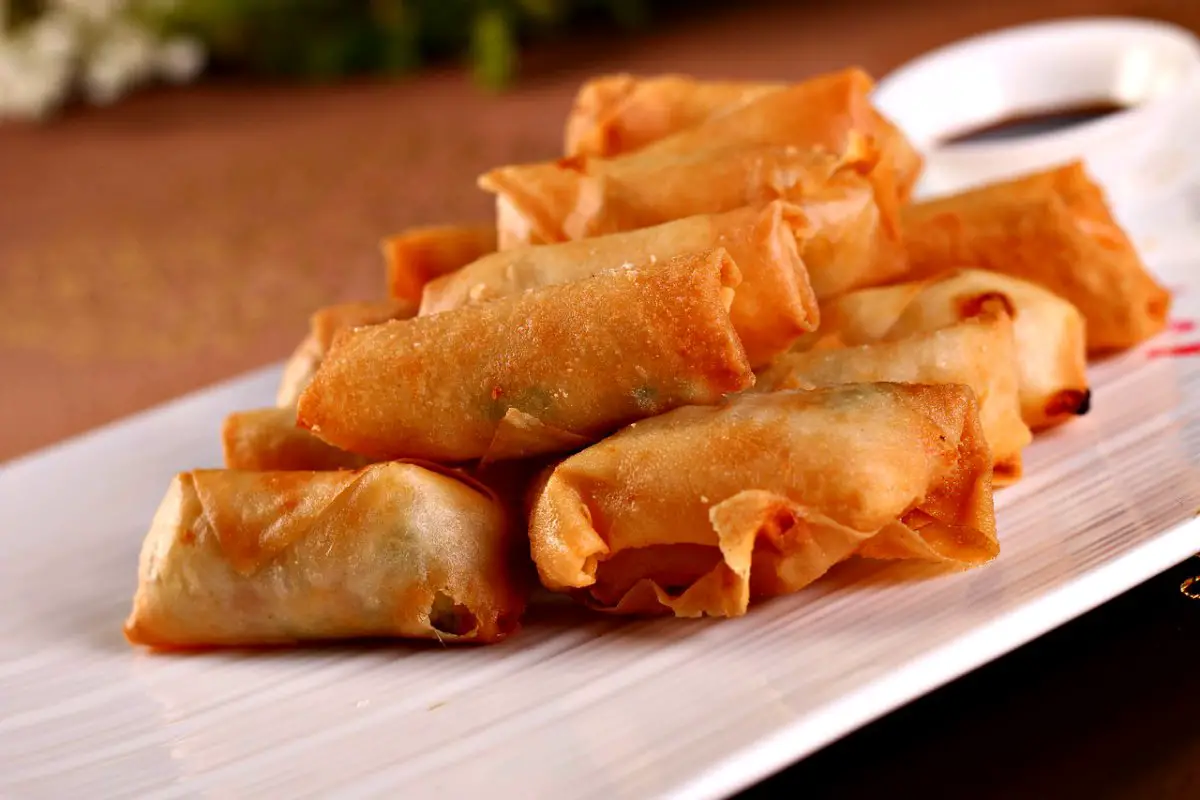 If you noticed, the foods I highly suggested for you to try are the dishes that you would normally see on a Chinese restaurant's menu. Before working in China as a teacher, I had a specific standard set in my mind as to how these foods tasted based mainly on how they were prepared by the non-authentic Chinese food places. But when I was in China and got to taste these foods, I was blown away (not literally, though). Nothing beats Chinese food prepared by the locals. I swear that once you have tasted these, your taste buds are going to thank you.
About the Guest Blogger
Dimitris works as a full-stack marketer at
Movinhand
. Movinhand helps educators get the salary they deserve. Movinhand supports teachers around the world and gets them the best possible offer
within 10 days
of signing up. You can follow Movinhand on
Facebook
 and
Twitter
.
Save this post to your Asia, China, or travel boards on Pinterest for later!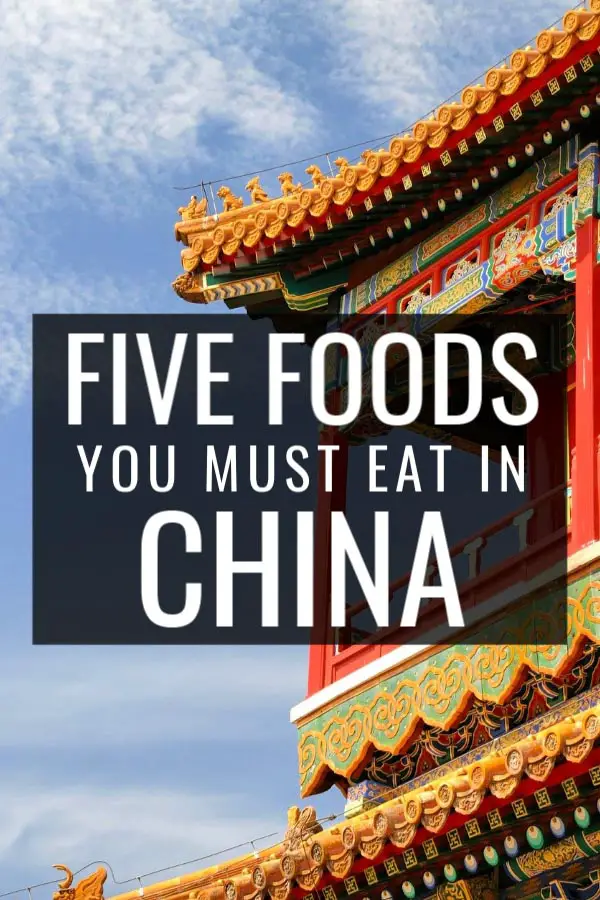 Image by Peggy und Marco Lachmann-Anke
Read These Related Posts
Don't those five dishes seem tasty? Someday when I visit China, I'm going to seek out the best dumplings.
Which of these five foods to eat in China would you try?
Save
Save
Save
Save
Save
Save
Save
Save