Cappuccino, espresso, Americano — I'm sure you've heard of these Italian coffee drinks, but how about a lungo or marocchino?
In this guide to drinking coffee in Italy, Anna Kay, editor of Med Cruise Guide, shares five Italian coffees with which you may not be familiar.
Plus, this post contains an infographic about the cultural rules around drinking coffee in Italy. So, grab a cup of joe, and let's learn a bit more about the coffee culture in Italy!
Disclosure: This guide to Italian coffee contains some affiliate links. When you click on or make a purchase from one of these links, I may earn a small commission. Of course, this is at no extra cost to you.
---
Five Italian Coffees to Order in Italy
Espresso, cafe latte, and cappuccino aren't new terms for coffee drinkers around the world. But you might not have heard of a few Italian coffees. Order one of these in Italy, and you'll look like a true coffee connoisseur.
Hag
HAG is originally the name of a brand of decaffeinated coffee from Germany, but it is now commonly used to order decaf coffee in Italy. In fact, you can add the tag to any of your favorite coffees, e.g. an espresso hag or a cappuccino hag. Pretty cool!
Lungo
The literal meaning of the word "lungo" is "long." When you order a lungo, you are basically asking for a drink where, once the espresso is poured in the cup, water is passed through the coffee grounds used for making the drink. This means that additional hot water is not added later and what you get is a longer and slightly weaker form of espresso.
Shakerato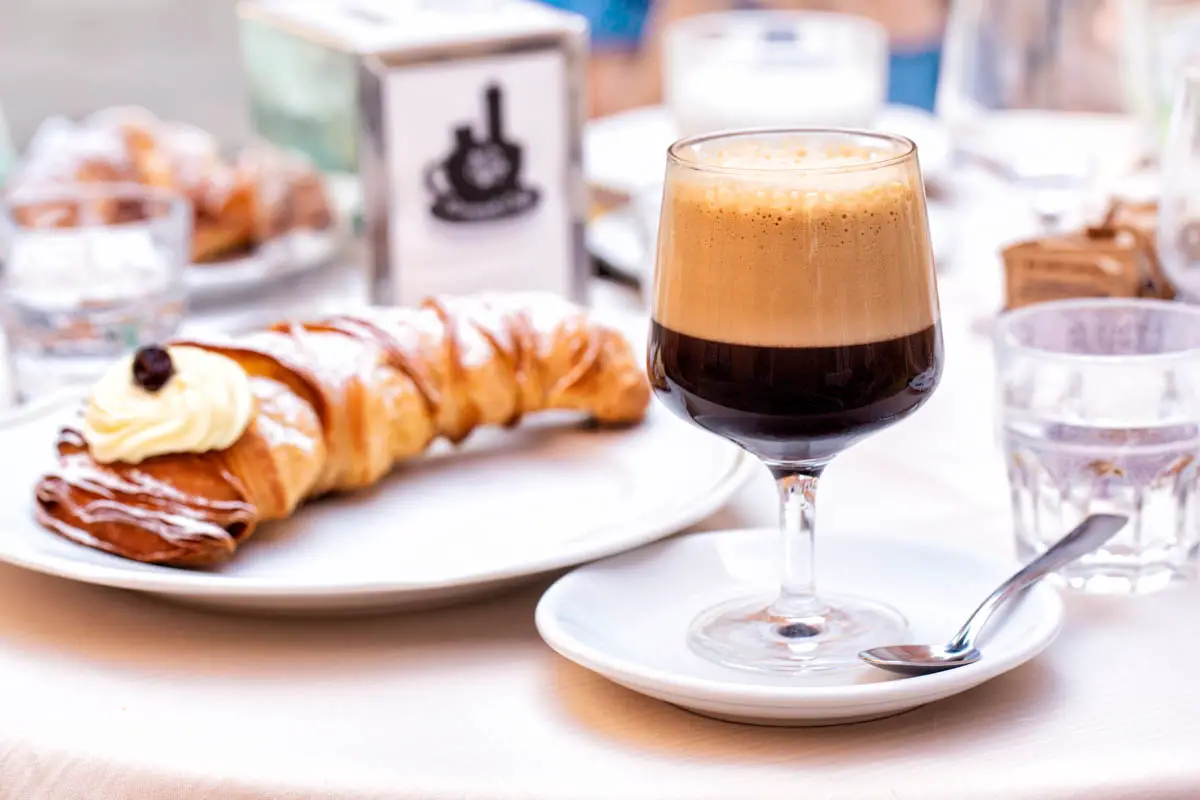 Now, this is a very interesting name, isn't it? If you're curious to know what a "shakerato" is, it is essentially an iced coffee beverage. It features freshly ground coffee beans shaken with ice before being decanted in a stylish martini glass. When you're sweating it out on a hot day in Italy, this is the drink you need to get your hands on!
Corretto
Looking for the perfect post-dinner coffee? Well, you will probably love the corretto. This coffee is a variation of the espresso, but it has a dash of liquor, typically Sambuca, Baileys, or grappa. But don't worry, you can get any sort of alcohol added to your corretto (no rules apply here!).
Marocchino
Here is an espresso topped with a sprinkling of pure cocoa powder and a layer of hot milk. A marocchino is a spicy and creamy form of espresso. It's ideal for drinking on winter mornings.
Coffee Etiquette in Italy
Now that you've learned about these five types of Italian coffee, you can explore the infographic created by Med Cruise Guide below and learn the unwritten rules of how and when Italians enjoy their favorite drink!

About the Guest Blogger
Anna Kay is an avid traveler, photographer, and editor at MedCruiseGuide.com. She loves exploring and island-hopping across the Mediterranean and enjoying local food specialties.
Planning to travel to Italy?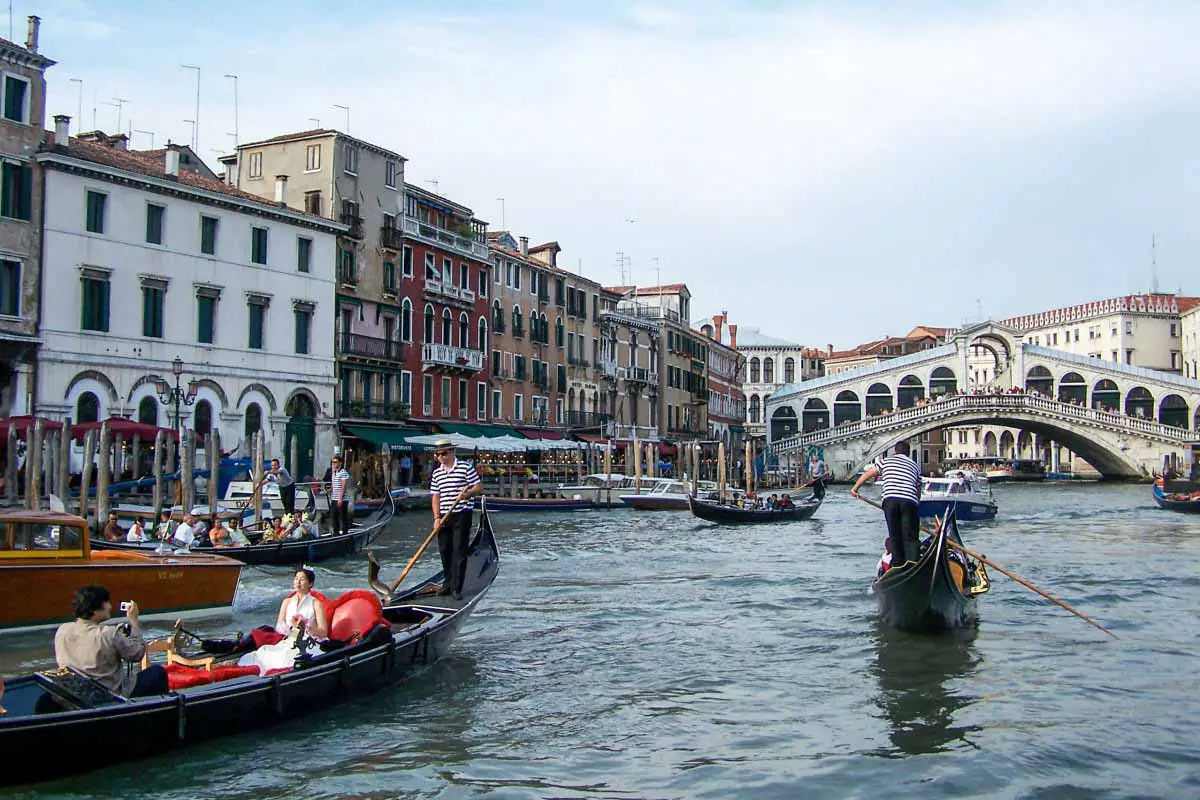 If you will be visiting Italy, below are some helpful resources for planning your trip. I've thoughtfully selected travel guidebooks, tours, and activities for you — all of which I would use myself.
Italy Travel Guidebooks
Just starting to plan your trip? I like to browse guidebooks for handy tips as I plan my trips, and I often reach for Lonely Planet.
For Italy, Lonely Planet offers guidebooks covering the country as well as individual cities and regions, including Rome, Florence and Tuscany, Southern Italy, Venice and the Veneto, Sicily, and Naples, Pompeii, & the Amalfi Coast.
Tours and Activities in Italy
Rome Cooking Class — Once you've learned to drink coffee like an Italian, learn to cook like one, too! In this Italian cooking class right off Piazza Navona in Rome, you'll learn how to make fettuccine, ravioli, and tiramisu.
Trastevere Evening Food Tour — When in Rome, eat as the Romans do on this twilight food tour of Trastevere! In this picturesque, bohemian neighborhood, you'll savor favorites of Roman cuisine — pizza, porchetta, and fried artichoke — with sips of Italian wines at some of Rome's most famous restaurants. Of course, this evening of Roman dining ends with gelato!
Tuscany Winery Tour — Set off from from Florence, and explore the Tuscan countryside's scenic vineyards and olive groves on this Tuscany wine country tour. During your day trip from Florence, you'll taste wines, olive oils, and Italian charcuterie as you visit two highly-rated wineries in the Chianti Classico region.
Looking for more things to do in Italy? You can book more activities on Viator and GetYourGuide!
Read More Posts
Save this post to your Italy travel or coffee Pinterest board(s) to reference later!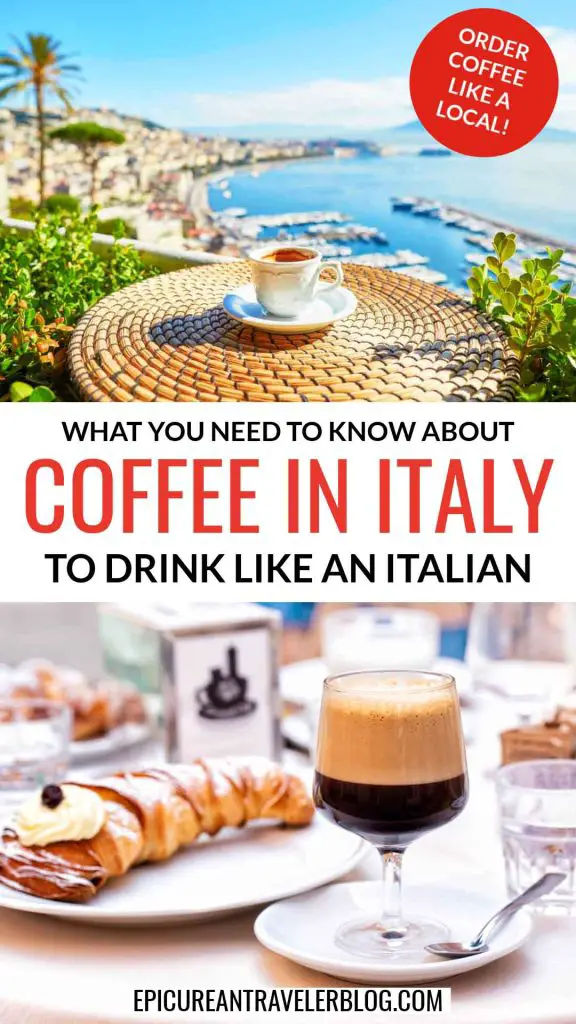 Editor's Note: Photo credit for lead image (© Ekaterina Pokrovsky/Adobe Stock)