Imagining rows of purple flowers and the scent of lavender in the air? It's certainly on my bucket list to visit Provence, France, for this very reason. In the meantime, I've found seven Michigan lavender farms where visitors can walk through beautiful fields or labyrinths. Additionally beneficial to those of us living in the United States or Canada, visiting these farms doesn't require a transatlantic flight!
Disclosure: This post contains affiliate links. If you click on one of these links or book your lodging at no extra cost to you, I may earn a small commission.
Why visit one of Michigan's lavender farms?
In addition to its beauty, lavender is sought after for its medicinal properties, fragrance, and use in food and beverages.
Many of these Michigan lavender farms have gift shops where visitors can purchase hand-crafted lavender products. Also, many of Michigan's lavender farms sell distilled essential oil, bath and beauty products, linen sprays, honey, tea, and lemonade made with their lavender.
Additionally, some farms allow you to cut your own bouquet of fresh lavender for a small fee, and many sell bundles of both fresh and dried lavender.
Michigan Lavender Farms You Should Visit
Explore the map below to find a Michigan lavender farm to visit!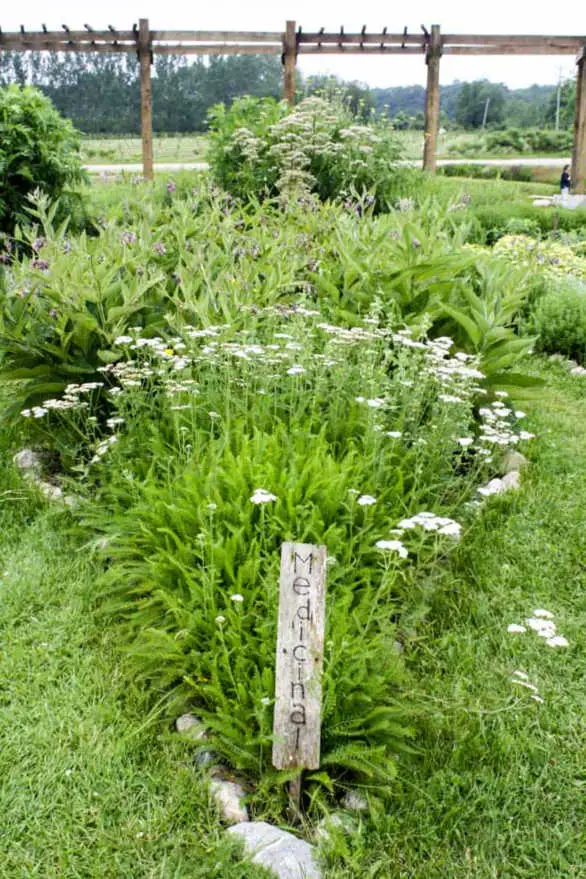 Known for its lavender labyrinth surrounding an herb garden, Cherry Point Farm & Market is a worthwhile pit stop when traveling Scenic Drive (B15). You'll see lavender in bloom from mid- to late July often with color lasting into August.
Of course, a visit to Cherry Point Farm wouldn't be complete without wandering around the labyrinth, where something is always in bloom in the herb garden. But, don't forget to shop the market, grab a slice of homemade cherry pie, or enjoy a grilled cheese on site.
2020 Update: Cherry Point Farm & Market lost much of its lavender during 2019's harsh winter, but the farm planted more lavender this spring. Please refer to farm's website for up to date hours of operation.
Location: 9600 W. Buchanan Road, Shelby, Michigan 49455
Hours: 10 – 6 daily through June 19, 8:30 a.m. – 8:30 p.m. daily June 20 – Sept. 13, 10 a.m. – 6 p.m. daily Sept. 14 – Oct. 31
Where I Recommend You Stay Nearby: Hart House Bed & Breakfast (12 miles)
Find more lodging in Shelby, Michigan.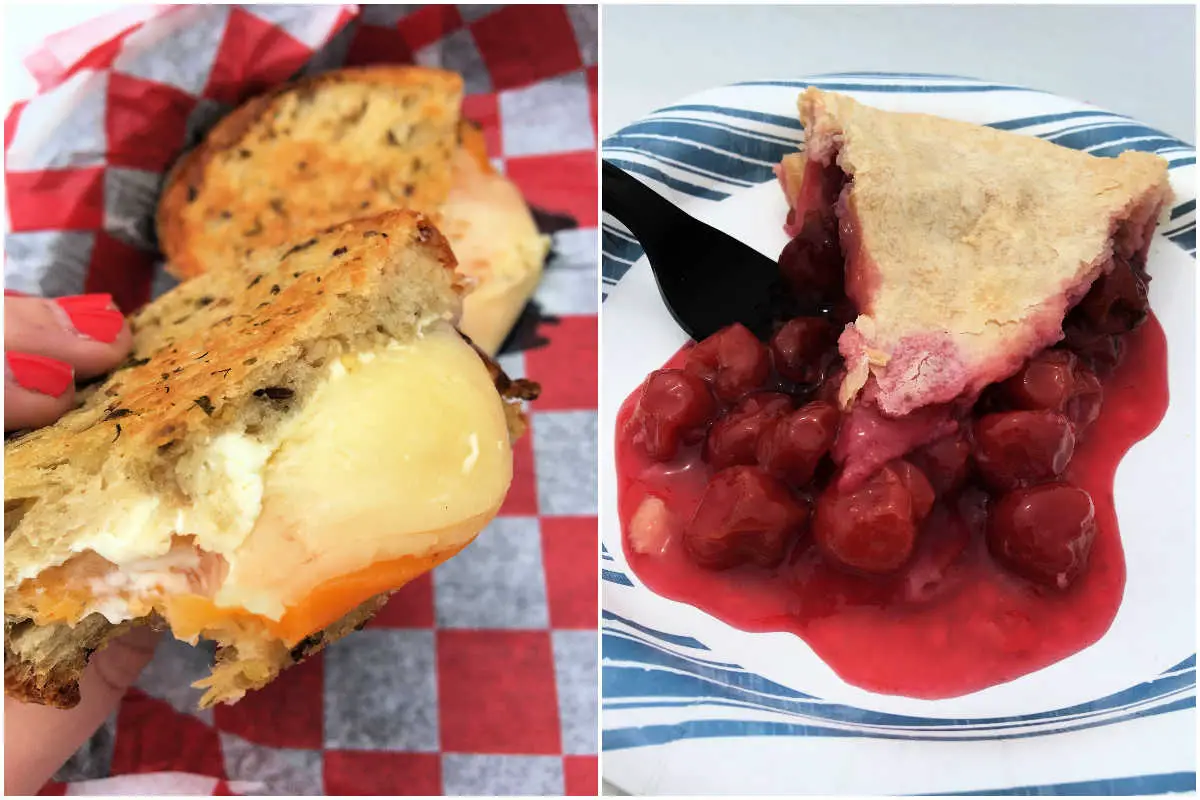 Located on the Old Mission Peninsula in Traverse City, Harbor View Nursery & Lavender Farm offers lavender tours and more than 50 all-natural lavender products produced right on the farm. In addition to lavender, the farm also grows raspberries, cherry trees, grapes, annuals, perennials, shrubs, and trees.
When you visit Harbor View Lavender Farm, you can peek into the 130-year-old barn and learn about the many uses of lavender on a tour (available by appointment). You might also get to sample a taste of the farm's refreshing lavender lemonade. Tour attendees also receive a 10% discount to put toward a purchase of lavender plants or products of $15 or more. Tours cost $10 per adult, $3 for teens and pre-teens (ages 12-18), and is free of charge for children age 11 or younger.
I recommend scheduling a tour of Harbor View's farm while exploring the wineries of Old Mission Peninsula, but you can also stop by their downtown Traverse City shop.
2020 Update: The farm and downtown store are open. Customers are asked to wear a mask and maintain six-feet distance between themselves and others.
Location: 17770 Center Road, Traverse City, MI 49686
Hours: 10 a.m. – 6 p.m. Daily, April – October
Where I Recommend You Stay Nearby: Cherry Tree Inn & Suites(17.7 miles), Sugar Beach Resort (17.1 miles), Bayshore Resort (14.4 miles)
 

View this post on Instagram

 
One of the closest lavender farms to the Detroit area, Indigo Lavender Farms is a nearly 20-acre, woman-owned family farm with 14,000 lavender plants. The farm sells oil, honey, chamomile tea, and a variety of bath and beauty products all made with lavender. The 2020 U-pick season opens July 5 with peak bloom expected in the second or third week of July.
Typically, one-hour farm tours are available for $5/person from 10 a.m. to 4 p.m. Monday through Friday in May through October. However, farm tours will not be offered in 2020.
2020 Update: The farm store has reopened for the season, and U-pick is offered through Aug. 2. If you can't make it to the farm this summer, you can still shop for the farm's products on Amazon and Etsy as well as at some local retailers.
Location: 613 North Cedar Street, MI 48444
Hours: 9 a.m. – 5 p.m. Monday – Saturday and Noon – 5 p.m. Sunday, May – October
Where I Recommend You Stay Nearby: Lakefront Lapeer Vacation Rental Home (24 miles) | Lake Luna Metamora Cabin (13.5 miles)
Money-Saving Tip: If you are booking Airbnb for the first time, you can get up to $55 off your trip to Lake Luna Metamora Cabin.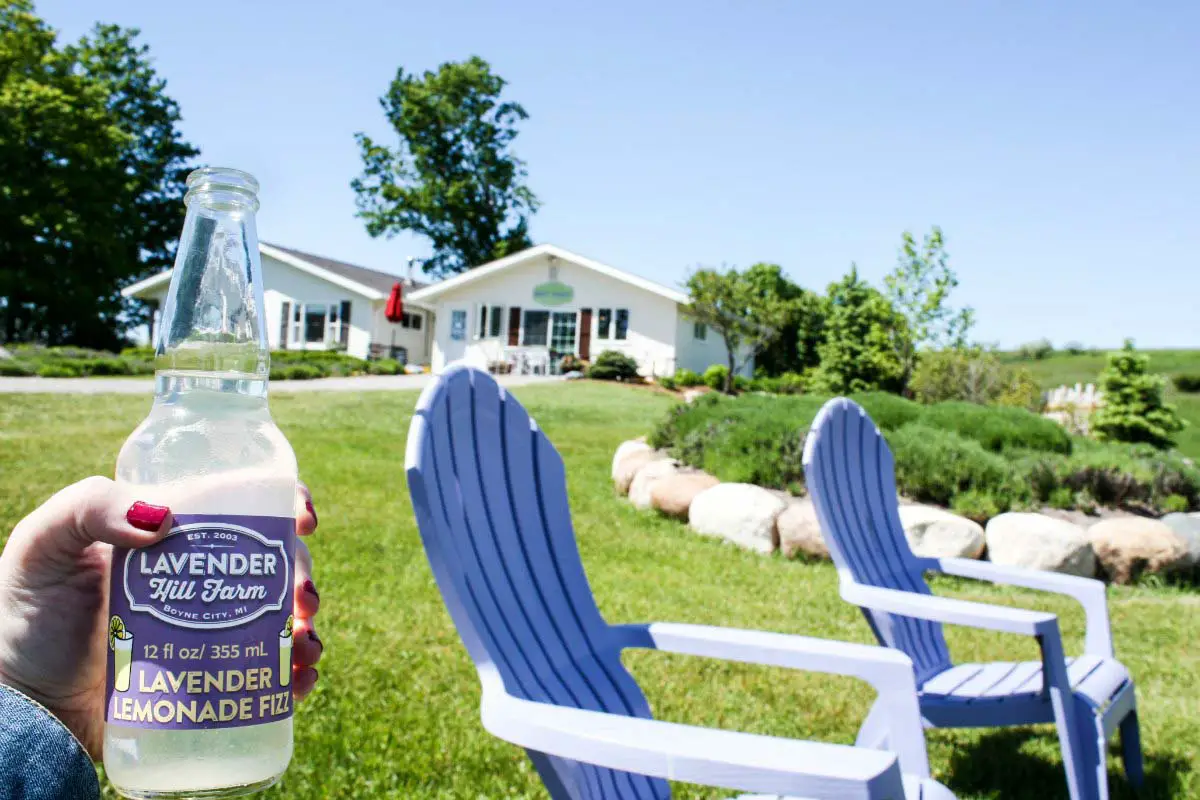 One of the largest commercial lavender farms in Michigan, Lavender Hill Farm has been open since 2003 in Northern Michigan's Boyne City. The farm offers guided tours, walking trails, a beautiful lavender labyrinth, and a gift shop full of lavender goodies.
During a visit to the farm, an absolute highlight is the seven-circuit lavender labyrinth, where you can walk and meditate. For further exploration, you can see 23 varieties of lavender on the farm's 33 acres. Whether you walk the trails, hand cut your own bouquet, watch the bees hard at work, or sip a Lavender Lemonade Fizz, you're in for a fragrant visit.
Open from 10 a.m. to 5 p.m. daily May through October, the gift shop carries spa and bath products and a variety of foods made with lavender. You'll find lavender jelly, simple syrup, cookies, beverages, balsamic vinegar, and even Moomer's ice cream.
Update 2020: Tours, walking trails, the gift shop, and curbside pickup are available from 10 a.m. – 5 p.m. daily.
Location: 7354 Horton Bay Rd. North, Boyne City, MI 49712
Hours: 10 a.m. – 5 p.m. Daily
Where I Recommend You Stay Nearby: Stafford's Perry Hotel – where I stayed (9.9 miles), Stafford's Bay View Inn (11.2 miles)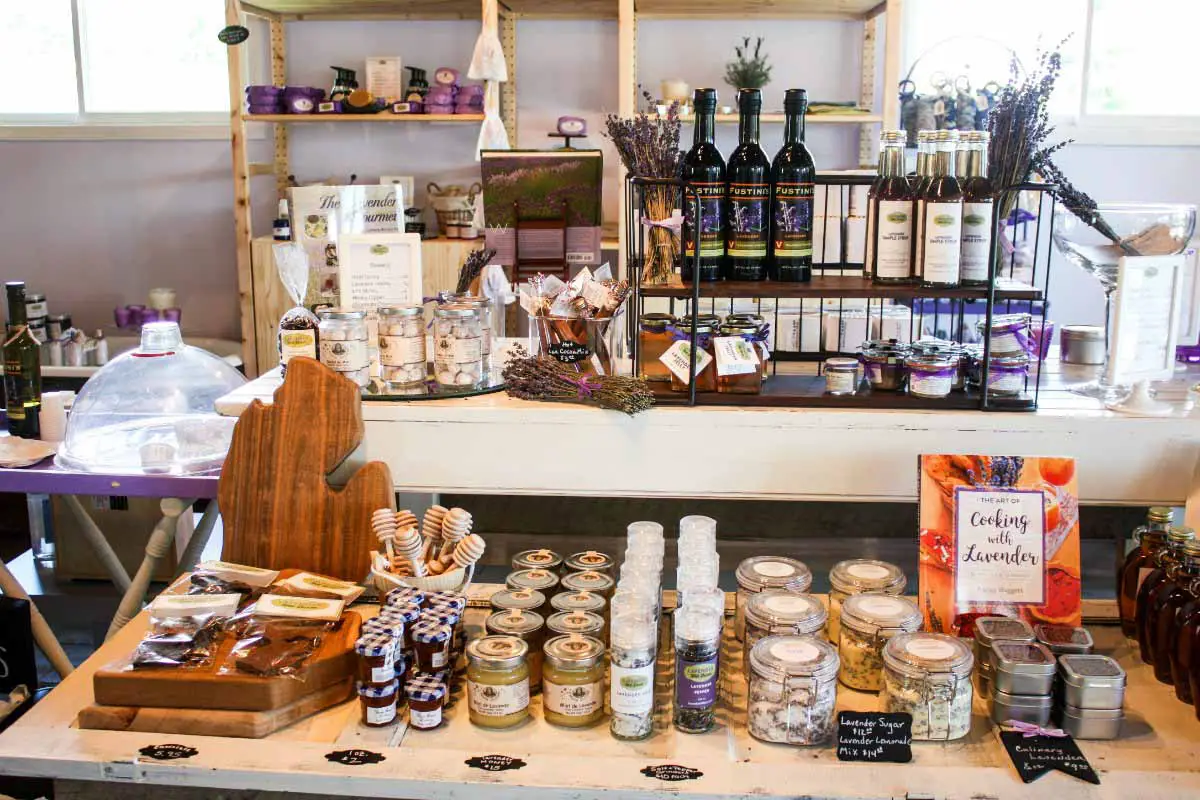 Located in Southwest Michigan's Berrien County, this 1.25 acre farm has 4,000 lavender plants. Stopping by the farm's shop, you'll find farm-made lavender products, including lavender essential oil, fragrant lavender water, and lavender honey.
Lavender Hill Farms of Niles has reopened its gift shop for up to four customers at a time, or you can order plants and lavender products online for pickup. Customers are required to wear a face mask when visiting the gift shop.
In addition to the edible lavender goodies available at the farm's market, Lavender Hill Farm of Niles also provides recipes for delicious ways to use your lavender.
Follow Lavender Hill Farm of Niles on Facebook to stay updated on classes, special events, and more offered at the farm!
Location: 1219 Morris Drive, Niles, Michigan
Gift Shop Hours: 10 a.m. – 4 p.m. Fridays and Saturdays
Where I Recommend You Stay Nearby: Harvest Bed & Breakfast (5 miles)
This family-owned lavender farm offers U-pick lavender, a gift shop full of lavender products and Michigan memorabilia, and an aronia berry garden with more than 300 plants. Located in Marion, the farm is about 20 miles northwest of Clare and about 20 miles southeast of Cadillac in Osceola County.
Location: 17658 N 5th Ave, Marion, Michigan
Hours: 10 a.m. – 4 p.m. Monday – Thursday until the lavender season ends and by appointment
Where I Recommend You Stay Nearby: Sweetfern Inn (26 miles) | Cove Cottage Lake Mitchell (28 miles)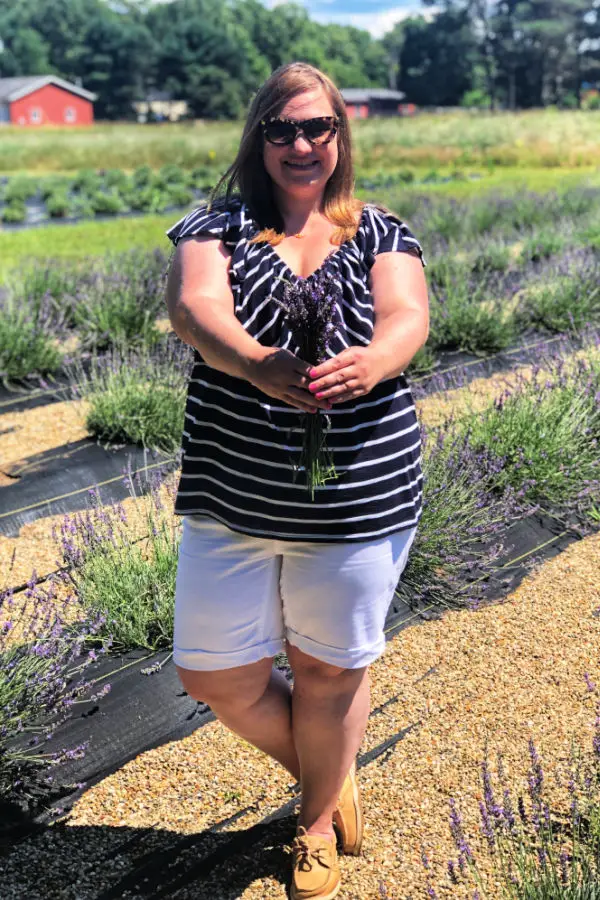 The Shades of Lavender Farm, located outside of Kalamazoo in Mattawan, allows visitors to explore its lavender field and cut their own bundle. You can also purchase hand-crafted products, including candles and bath products. The farm also plans to host classes on making soap, lavender wands, lavender wreaths, food, and drink.
Location: 47222 24th Street, Mattawan, MI 49071
Hours: Please refer to the farm's website for up-to-date hours.
Where I Recommend To Stay Nearby: Kara's Kottages (12 miles): Birch Bark, Driftwood, Acorn, Redwood — Get $55 off Airbnb with my invitation link!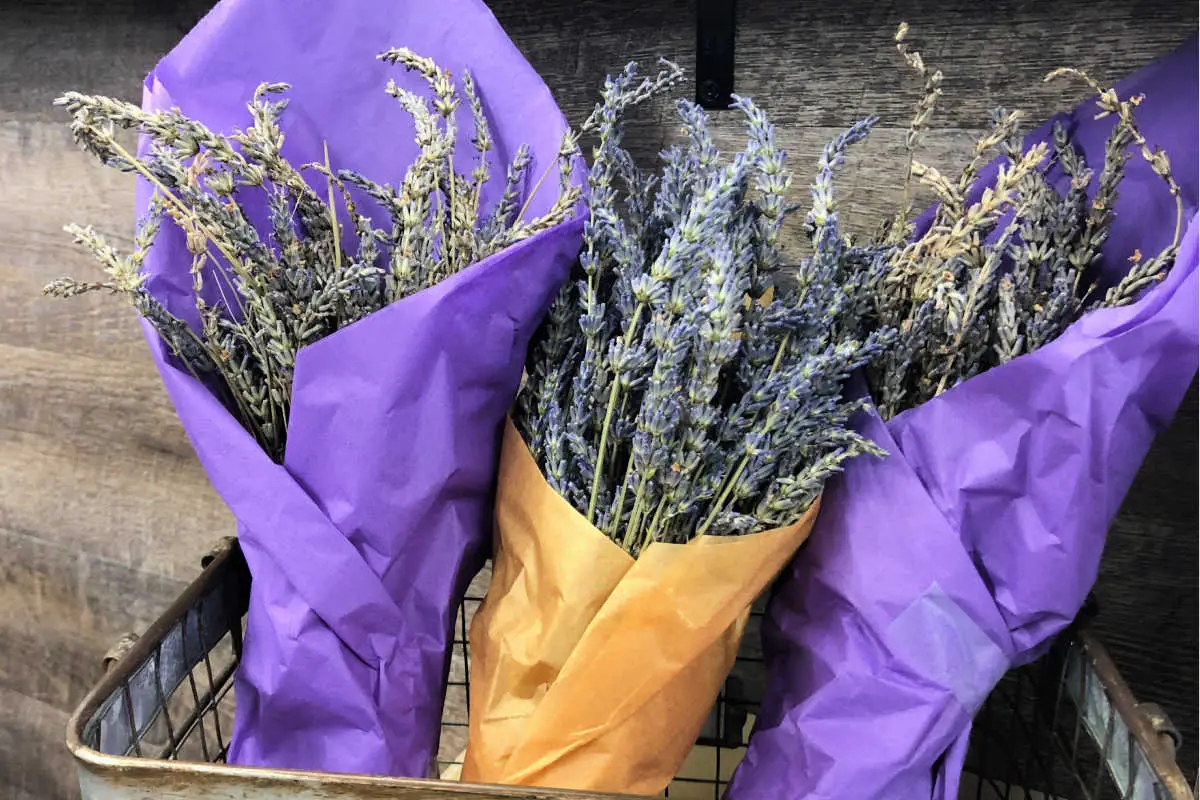 Visit this one acre garden packed with 825 lavender plants of seven varieties. Plus, you can explore the Japanese and rock gardens, perennials, and birch trees around the property. The farm also sells lavender honey, candles, essential oils, and bath products.
Update 2020: Visitors must make an appointment before visiting the farm. To book your visit, call 616-414-4090.
Location: 2975 65th Street, Fennville, MI 49408
Hours: 11 a.m. – 5 p.m. Thursday – Sunday, Mother's Day – Labor Day
Where I Recommend You Stay Nearby: The Amble Inn – where I've stayed (2.6 miles), Hop & Vine Inn (5.5 miles), Kingsley House Bed & Breakfast (6.3 miles)
 

View this post on Instagram

 
Before You Visit These Michigan Lavender Farms
Generally, the best time to visit lavender fields in Michigan is mid-July, when lavender reaches peak bloom. Most of Michigan's lavender farms open in June, but this is subject to change. Sometimes the lavender's color will last into August. However, it is always best to check with the farm before visiting for hours, tour availability, and special events.
Please keep in mind lavender needs sunshine and bees in order to thrive. Therefore, when you visit these farms, make sure you have sun protection — such as sunscreen, sunglasses, and/or a hat. If you are allergic to bee stings, you should also take necessary precautions. Also, if you suffer from seasonal allergies like I do, you might want to consider taking your allergy medication prior to your visit.
Lastly, these are working farms, so wear closed-toe shoes that provide stability for walking on uneven ground.
If you liked this post on Michigan's lavender farms, check out my other posts on visiting gardens and farms:
Visiting Michigan? Don't miss my posts about the following Michigan destinations:
Save this post to your Michigan Pinterest board to easily reference as you plan future lavender farm visits!
Have you been to one of these Michigan lavender farms or one in your area?