With historic sites, charming neighborhoods, beautiful public parks, a variety of museums, and delicious dining options, there are plenty of things to do in Boston. It is one of those cities I could repeatedly visit and experience differently each trip. But, what should you do on your first visit?
That is exactly what I tried to figure out during my first trip to Boston. The Massachusetts capital had been on my travel wishlist for years, and I finally visited in March 2015 for the Women in Travel Summit (WITS).
Although I was there for WITS, I planned to make the most of my limited time in Beantown. Was I successful? I think so. Yet I barely scratched the surface of all the attractions I'd like to visit in Boston. And the foods I want to eat.
Whether you like art, history, food, craft beer, sports, or films, you could easily build a Boston trip itinerary around your interests. If you are like me, you probably want to experience everything. While that is logically not possible in a long weekend trip, you can certainly make a dent in your list of things to do in Boston and get a real feel for the city within a few days.
So, if you are visiting Boston for the first time, I've got five ideas for how to quickly acquaint yourself with the city.
Disclosure: This guide to things to do in Boston contains affiliate links. As an Amazon Associate, I earn from qualifying purchases. When you click on an ad or link to make a purchase, I may earn a small commission. Of course, this is at no extra cost to you.
First Of All, Take A Tour Of Boston!
When I'm visiting a new destination, my favorite way to get to know the area is by taking a tour. Walking tours sometimes require using public transportation, which allows travelers to learn how to navigate the local subway or bus system. In fact, I rode the T on my first Boston tour!
Walking tours are also ideal for photo opportunities. If you enjoy photography or just coming home from your travels with photos of beautiful scenery, you should look into taking a photography tour.
On Viator, you'll find guided photography tours of the Freedom Trail and the Beacon Hill and Back Bay neighborhoods. I'd love to do this on my next visit. I'm just not sure how I'd choose which tour to take!
Though I love walking tours, I also suggest considering bus tours — such as the Boston Hop-on Hop-off Trolley. Bus tours tend cover a broader area, giving you an idea how the city is laid out. Both walking and bus tours are often full of insightful notions and fun facts that only the locals seem to know.
Sightseeing tours are best if you are interested in seeing all the city's sights in a short time frame. Boston Duck Tours, which traverse the city by land and the Charles River, came highly recommended to me by one of my cab drivers and the Boston local I was seated next to on my flight from Detroit to Boston Logan International Airport. Since the vehicle drives right into the river, I'd say a Duck Tour would be one of the most fun things to do in Boston with kids.
Unique And Unusual Tours In Boston
Are you a history buff? A foodie? A literary geek? A film aficionado? Into ghost stories or pub crawls? Then skip the generic sightseeing tour! Opt instead for a tour tailored to your interests.
I took two tours specific to my interests during my first couple days in Boston. After the tours, I was confident I could get myself around the city by foot or the T. I also pinpointed the landmarks, neighborhoods, and attractions I wanted to explore further on my own.
Here are a few tours that sound pretty awesome and are currently available to book:
Boston Ghosts and Gravestones Tour — As you hear tales of "lost souls" believed to be haunting the streets of this historic city, you'll walk through two of the oldest burial grounds in Boston, including Copp's Hill Burying Ground, where Cotton Mather, known for his involvement in the Salem witch trials, is buried. Book your tour now!
Boston Movie & TV Sites Tour — See famous movie and TV locations around Boston on a 3-hour bus tour. You'll have a drink at L Street Tavern bar, where Good Will Hunting was filmed; see 10 locations used in The Departed; and hear insider secrets from Legally Blonde, The Heat, Fever Pitch, and more. Don't miss out — reserve your tour today!
Boston's North End "Little Italy" Pizza, Cannoli and Freedom Trail Walking Tour — Learn a bit of North End and Freedom Trail history as you taste three slices of pizza and a Modern Pastry cannolo! Reserve your slice(s) by booking your tour now!
Foodie Tours Around Boston
My first tour – "Bittersweet Boston" – was offered to WITS 2015 attendees and was led by a Boston local. With our local guide leading us, our group rode the T to the end of the green line and walked with umbrellas in hand through the pouring rain to the Taza Chocolate factory and Bantam Cider.
The last stop was The Independent. It's a local pub with an excellent selection of craft beers and deliciously potent cocktails. Several ladies on my tour liked the Man Moth, a mix of bourbon, Averna, cinnamon, honey and whiskey-barrel-aged bitters.
Although the Bittersweet Boston tour was a one-time event, you can find a number of other foodie tours in and around Boston.
More Foodie Tours In Boston
Sip of Boston Brewery Tour –– Taste up to 12 different beers on this tour of Boston's thriving beer scene with visits to some of the city's most iconic breweries. 
North End Boston Secret Food Tour –– Explore the flavors of Boston's Little Italy with brick-oven pizza, fresh pasta, classic Sicilian cannoli, a lobster roll, and more!
Sweet & Savory South End Neighborhood Food Tour –– On this 3-3.5-hour walking tour of Boston's South End, sample local and international cuisine while learning about the history and architecture of this culturally-rich neighborhood.
Boston Movie & TV Location Tours
The second tour I took was a Boston TV & Movie Sites Tour with On Location Tours. Our bus tour took us past settings used in Good Will Hunting, The Departed, Ted, Field of Dreams, Mystic River, and The Town among many other movies. I hadn't even realized how many films took place in Boston!
On Locations Tours also offers a 1.5-hour walking tour and a three-hour private tour with your own driver-guide. The private tour covers many of the filming locations I visited on my tour.
Eat One Of Boston's Classic Dishes (Or Desserts)
Once you have toured the city, you'll have worked up an appetite. Luckily, Boston is full of restaurants serving delicious dishes, but none have done that longer than America's oldest restaurant. At Union Oyster House, established in 1826, you'll find freshly shucked oysters and the New England Clam Chowder for which this iconic Boston restaurant is known. As a favorite of the Kennedy family, JFK was known to privately dine upstairs. If you dine here, don't miss the booth dedicated to the 35th president!
Of course, being situated along the Atlantic Ocean, Boston is known for its seafood. So, you probably want to know where to find the best lobster roll, right? The good folks at Thrillist compiled this handy list of the best lobster rolls in Boston. Happy lobstah eating, friends!
However, lobster rolls, oysters, and clam chowder aren't the only famous Bostonian foods. Among signature Boston dishes are Boston Cream Pie and the baked beans for which Boston earned its nickname "Beantown."
I made it my mission to try a true New England Clam Chowder and a Boston Cream Pie during my trip. I knocked them both off my list when dining at Legal Sea Foods. Next time, I'm hunting down lobster rolls, pizza, and cannoli! How about you?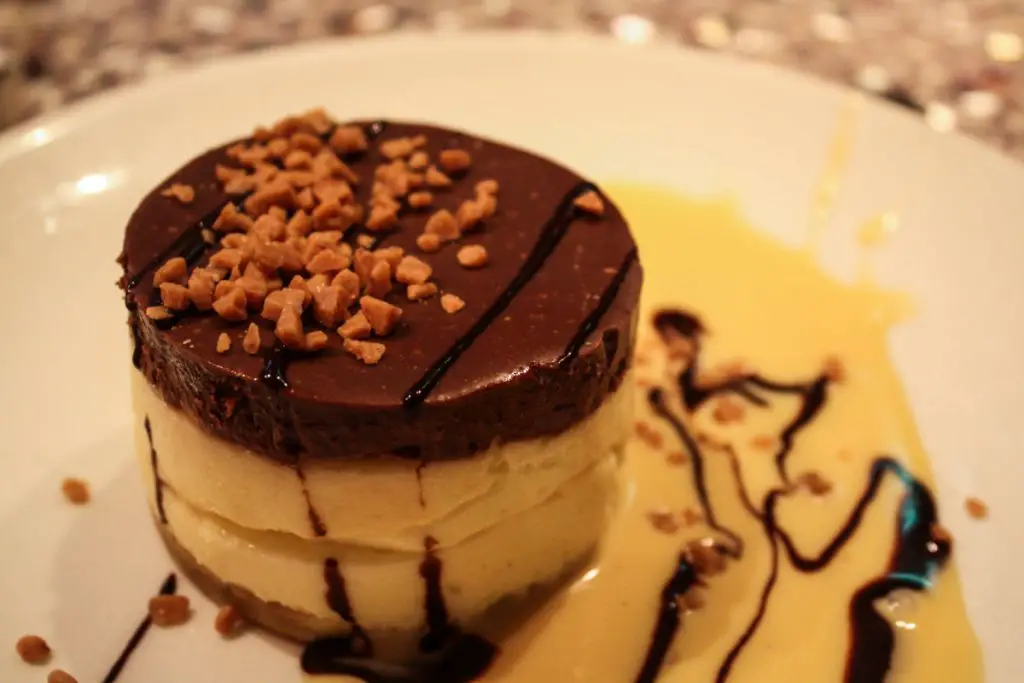 Visit A Museum
Visiting the Museum of Fine Arts, Boston was a highlight of my Boston trip. Seriously, I could have spent an entire day moseying between galleries. I just couldn't get enough of the Van Gogh, Monet, and Degas artwork. And with more than 40 museums in the Greater Boston area, you are likely to find one that suits your interests as well. 
Best Boston Museums for Kids
Kids will have a hands-on experience at the Boston Children's Museum and the Museum of Science. They can see penguins and Atlantic harbor seals at the New England Aquarium, and then go whale watching on a Boston Harbor cruise. At the Harvard Museum of Natural History, they may see an emu egg hatch. Kids can also construct a LEGO building to withstand an earthquake at LEGOLAND® Discovery Center Boston in Somerville.
Pro Tip: If you plan to take a sightseeing cruise with Boston Harbor Cruises and visit the New England Aquarium, Museum of Science, and the Harvard Museum of Natural History (or Franklin Zoo), a Boston CityPASS® will save you more than $50.
Boston's Best Historic Sites and Museums for History Buffs
Visit the Boston Tea Party Ships and Museum to dump tea into the harbor like the colonists did. Then stop along the Freedom Trail at Paul Revere's home, where the silversmith left for his infamous "Midnight Ride." To see more Paul Revere silver and Revolutionary War relics, visit the Americas collection at the Museum of Fine Arts. Afterward, skip ahead to the 20th Century to view Oval Office decor and Kennedy family photos at the John F. Kennedy Presidential Library and Museum.
Art Museums in Boston
No matter which era or medium you enjoy, I highly recommend visiting the Museum of Fine Arts. The museum has one of the largest collections in the United States with more than 450,000 works of art. If you enjoy modern art, the Institute of Contemporary Art has a unique permanent collection and rotating exhibits in a stunning waterfront building with floor-to-ceiling harbor views in Boston's Seaport District. Art lovers will find even more at the Harvard Art Museums in Cambridge.
Dine In The North End
You absolutely must visit the North End while in Boston. Eat some pasta, drink some wine, finish with cannoli, and thank me later. Walk along Hanover and Salem streets, and you'll find Italian eatery after Italian eatery. The restaurants all seem to post their menus outside, so you can just stop once one sounds appealing.
My friends and I ended up at L'Osteria, where I had a delicious lobster ravioli in creamy vodka sauce. If you are looking for an after-dinner treat, stop by Mike's Pastry or Modern Pastry for cannoli. In fact, why not do a cannoli taste test by visiting both like my friends at Diapers On A Plane did!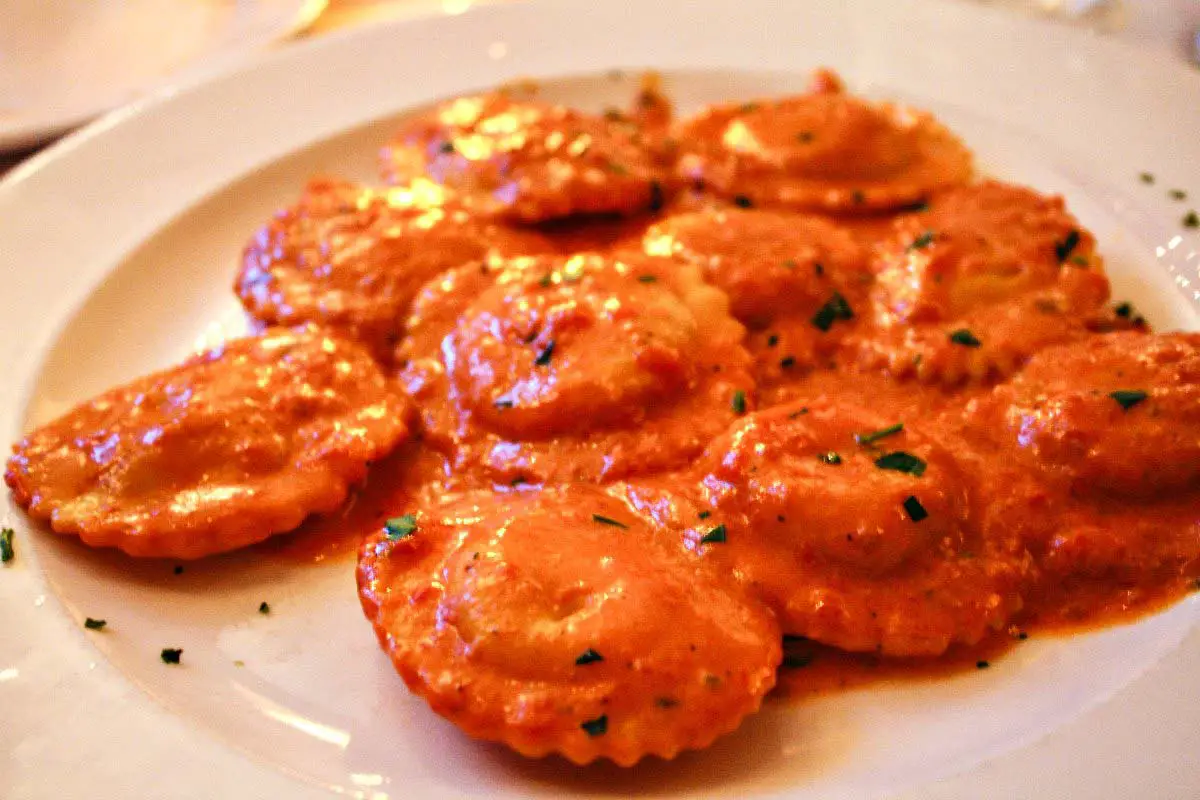 Take A Scenic Stroll
Now that you've taken a tour, visited a museum, and dined around Boston, you can wander. Boston is wonderful for wandering. It's a fairly small "big city" at 48 square miles, so a 30-minute walk could take you past Back Bay rowhouses, ritzy Newbury Street shops, and Beacon Hill's charming brick and cobblestone streets.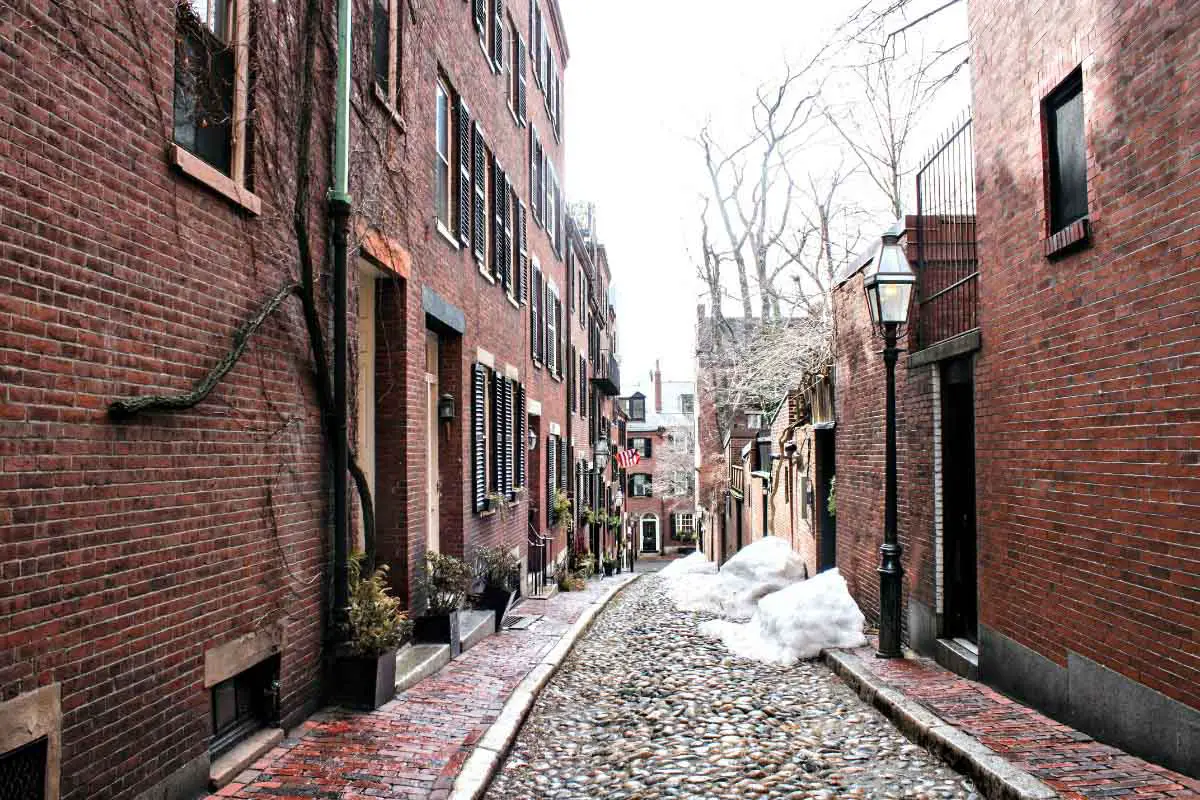 You could also stroll along the Charles River Esplanade or through Boston Public Garden and Boston Common. If you are walking through Boston Public Garden with children, be sure to find the "Make Way for Ducklings" statue near Charles and Beacon streets and take a ride on a Swan Boat.
Where To Stay In Boston
While visiting Boston, I stayed at the stylish Revere Hotel Boston Common, which has gotten a bit of a makeover since my stay. Located in Boston's Bay Village, this boutique hotel is a short walk from Boston's theatre district, Boston Common, and Boston Public Garden. You can see how other travelers rated the Revere Hotel Boston Common on TripAdvisor. Like what you see? Check availability and book your stay now!
On my last night in Boston, I wanted to experience the city like a local, so I booked a Back Bay apartment through Airbnb. From my rowhouse apartment, I walked to Trident Booksellers & Cafe for an afternoon latte and book browsing and then met up for drinks with a friend from high school at Back Bay Social Club. 
Find lodging for your upcoming Boston trip using the map below!
Save this post to your Boston or US travel boards on Pinterest!
Which Boston activities are you most excited to do?
Editor's Note: The Pinterest image at the end of this post features an Adobe Stock image by Matea Michelangeli. 
Save
Save
Save
Save
Save