Your flight is booked. The hotel room is reserved. Next up: finding things to do in Naples, Florida.
After an arctic blast of a winter, my family was itching for a little Florida sunshine. That's why I booked us a last-minute trip to Naples in March 2014. We all desired a long weekend of sunbathing, poolside relaxing, and sunset watching. We also wanted to be near a beach along the Gulf of Mexico, fine dining, and shopping. We found it all in Naples. If you are planning a trip to this Southwest Florida city, I've compiled a list of five things to do in Naples.
Disclosure: This guide to visiting Naples, Florida, includes some affiliate links. When you click on or make a purchase from these links, I may earn a small commission. Of course, this is at no extra cost to you.
Catch Rays And Watch Sunsets

While researching things to do in Naples, I found there are several public beaches in the area. If you are planning to spend a whole day on the beach, I suggest arriving early to find a parking space. Arriving early also allows you to claim the best spot on the sand.
We found the Naples Municipal Beach and Fishing Pier the most convenient for us. It was a short walk from downtown Naples, where you'll find street parking with metered spaces (if you are lucky enough to nab one).
Though the water was a tad chilly and it was windy at times, we sunbathed and let the waves crash over our toes as we strolled down the beach to the fishing pier. We returned on Sunday evening, when the beach was considerably less busy, to watch the sun set over the Gulf of Mexico.
Be An Ecotourist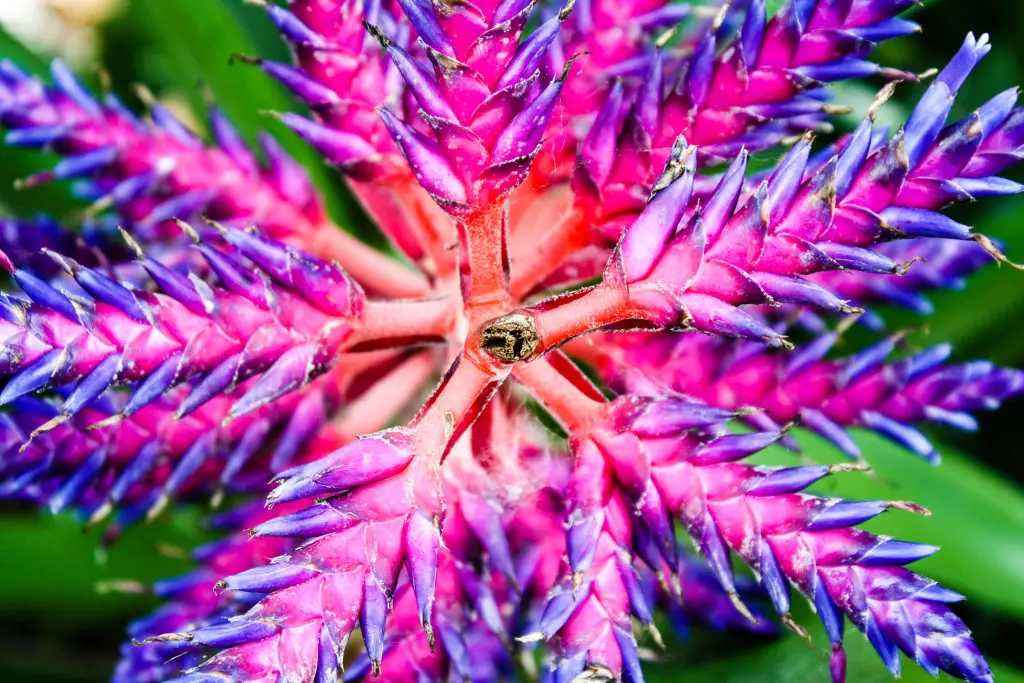 From Naples, you easily could set off to explore the Everglades, kayak through mangrove tree tunnels, or walk a two-mile boardwalk through the Corkscrew Swamp Sanctuary. You can also book a cruise to see dolphins and manatees.
I recommend thoroughly researching before booking eco-tourism tours. We learned from our sailing captain that the manatees were mostly down in the Florida Keys last winter, so I was very happy we had opted for an excursion other than a manatee-sighting cruise.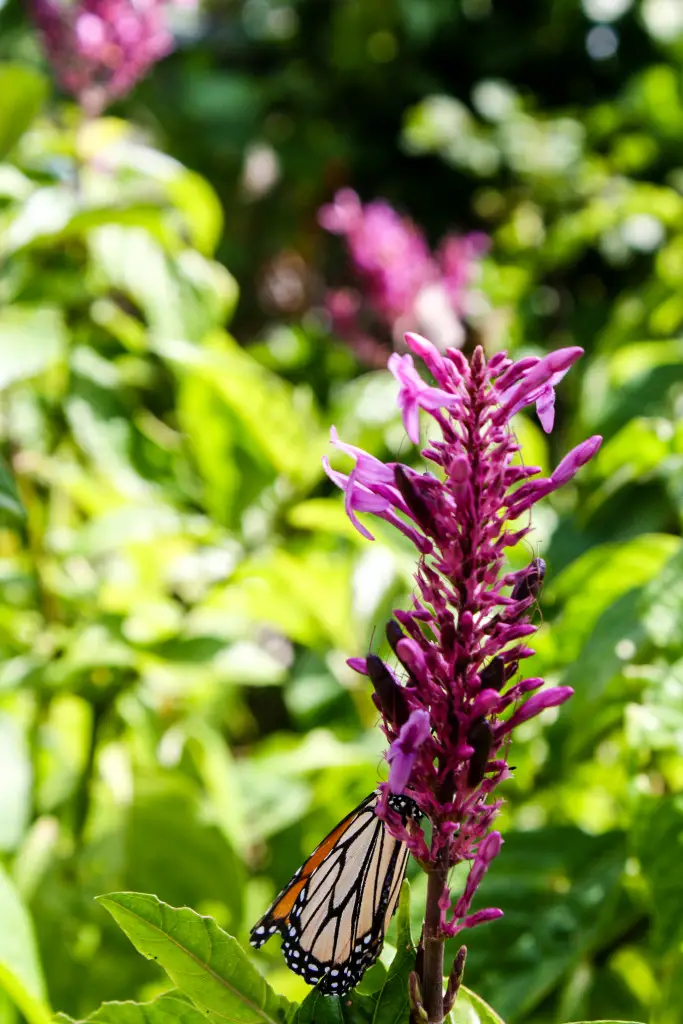 The guided tours may be time-consuming and pricey. If you are looking to spend some time outdoors without a hefty price tag, I highly recommend spending a couple hours walking around the Naples Botanical Garden. Adult admission is $20 per person as of January 2021.
At the botanical garden, we explored Asian, Floridian, Caribbean, and Brazilian gardens. We walked through the butterfly house and attempted to avoid getting splashed in the children's garden. We saw tropical palm trees, floating lily pads, bright yellow sunflowers, red roses, spiky cacti, and all sorts of exotic flora. It is one of the most beautiful and interesting botanical gardens I've visited.
Eat All The Fresh Seafood Possible
My family ate so much delicious seafood during our visit in Naples! Of course, this is always my favorite perk of visiting Florida, and if you love seafood as much as I do, you'll be quite happy dining at the following restaurants in Naples.
Sea Salt
Our first night in Naples, we dined at Sea Salt. It's a hip seafood restaurant with al fresco dining on Third Street South, an Old Naples dining and retail district.
We began our meal with fresh oysters on the half shell and crispy calamari. Then we each selected delicious seafood entrees — Ōra King Salmon prepared two different ways and scallops.
Though there is a kids' menu, Sea Salt is much more of an adult scene. I'd recommend dining here for the sleek and modern design, hip atmosphere, al fresco seating, and quality seafood. The seafood-focused dinner menu offers limited vegetarian dishes with entrees ranging between $26 and $62.
Sea Salt is located at 1186 Third Street South, and reservations are recommended. You can also order takeout for pickup.
Campiello Ristorante & Bar
Our second night took us across the street from Sea Salt to Campiello Ristorante & Bar. This ritzy Italian eatery has a fabulous outdoor courtyard for al fresco dining or drinks at the bar.
After dining at Sea Salt, we stopped here and indulged in the extensive wine list. Then we returned for the full meal experience, and it was our best decision of this trip.
First of all, the service was outstanding with professional presentation yet such personal attention, but it was the delicious food that won us over. Everything we ate — from our appetizers to desserts — was delectable.
Again we started our meal with calamari and a light and fresh panzanella salad. My entree — Maine lobster and gnocchi in a truffle butter sauce — was heavenly. It was easily one of the best pasta dishes I've ever eaten. My sister had a salad topped with jumbo shrimp that looked absolutely delicious, and my dad's linguini with tomatoes, basil and Alaskan king crab in a white wine sauce was delightful.
Campiello is located at 1177 Third Street South. Reservations are recommended and can be made via OpenTable. Dinner entrees here range mostly between $26 to $58 with $16-18 wood-fired pizzas as a more budget-friendly option. For carry-out orders, call the restaurant at 239-435-1166, place your order online, or get delivery via Grubhub.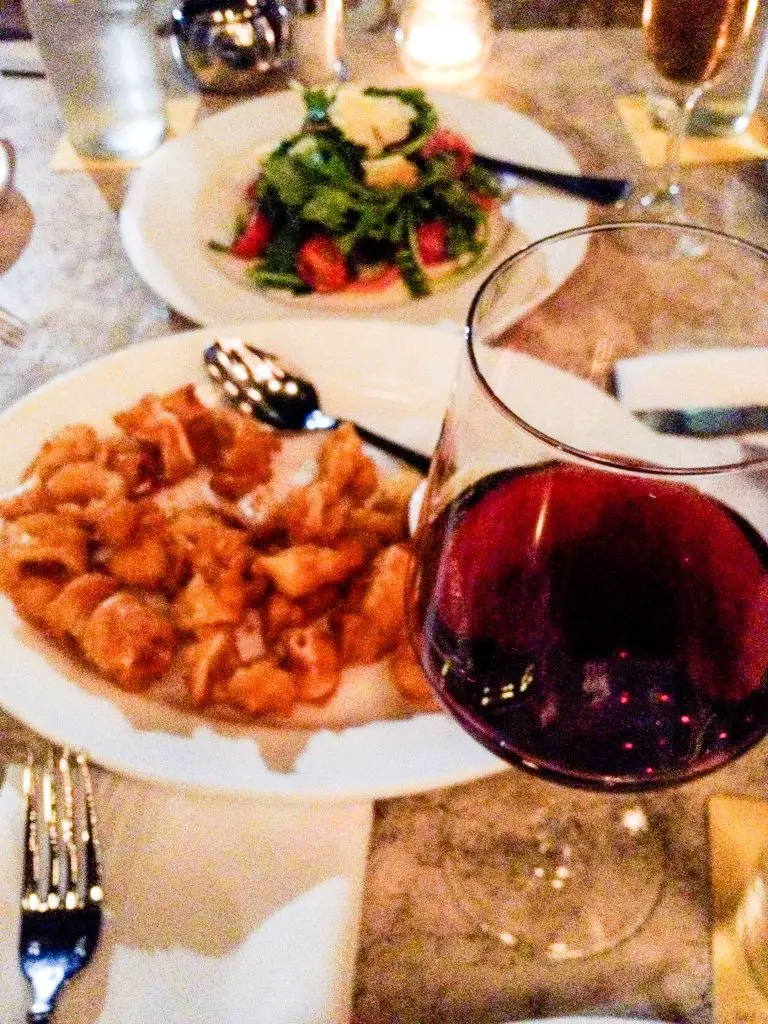 T-Michaels Steak & Lobster
To celebrate my birthday, I made reservations for T-Michaels Steak & Lobster, a Venetian Bay waterfront steakhouse and seafood restaurant. After valet parking our rental car and the hostess mistaking my dad for Bill Gates (it happens quite often actually), we settled into the lounge for a round. There I sipped my Kim Crawford Sauvignon Blanc as I looked over the beautiful scenery.
Unfortunately, by the time we were seated, the sun had set. If I could re-do this trip, I would have made reservations for my birthday dinner further in advance. Though the restaurant has a refined atmosphere ideal for celebrating special occasions, I'd still recommend booking a reservation for a pre-sunset seating.
Though we missed dining by sunset, we certainly weren't disappointed with our meal. We began a tasty and filling dinner with a jumbo lump crab cake, jumbo shrimp cocktail, and lobster bisque. For my entree, I ordered the petite filet mignon served a perfect medium rare with a sweet potato. My sister said her Chilean sea bass special was delicious.
T-Michaels Steak & Lobster is located at 4050 Gulf Shore Boulevard, and reservations are recommended. Dinner entrees range between $30 and $59, and carry-out dining is available. To place a to-go order, call (239) 261-0622 or (239) 300-3759.
Sushi-Thai Too
After three large dinners, my dad and I sought lighter fare for our final dinner in Naples. We ended up at Sushi-Thai Too, which has locations in the Naples and Bonita Springs area.
The menu features an extensive mix of Thai and Japanese dishes, including a large selection of sashimi and sushi rolls. My dad and I split an Alaskan roll filled with crab, lettuce, avocado, and cucumber. We also ordered the flavorful and large-portioned Pad Thai. We found entrees and sushi rolls here to be moderately priced.
Sushi-Thai Too offers reservations, but we were quickly seated without one. You can also order takeout for pickup or delivery by calling your nearest location. Delivery is also available via Uber Eats and Bite Squad.
Sip Island Cocktails Along The Water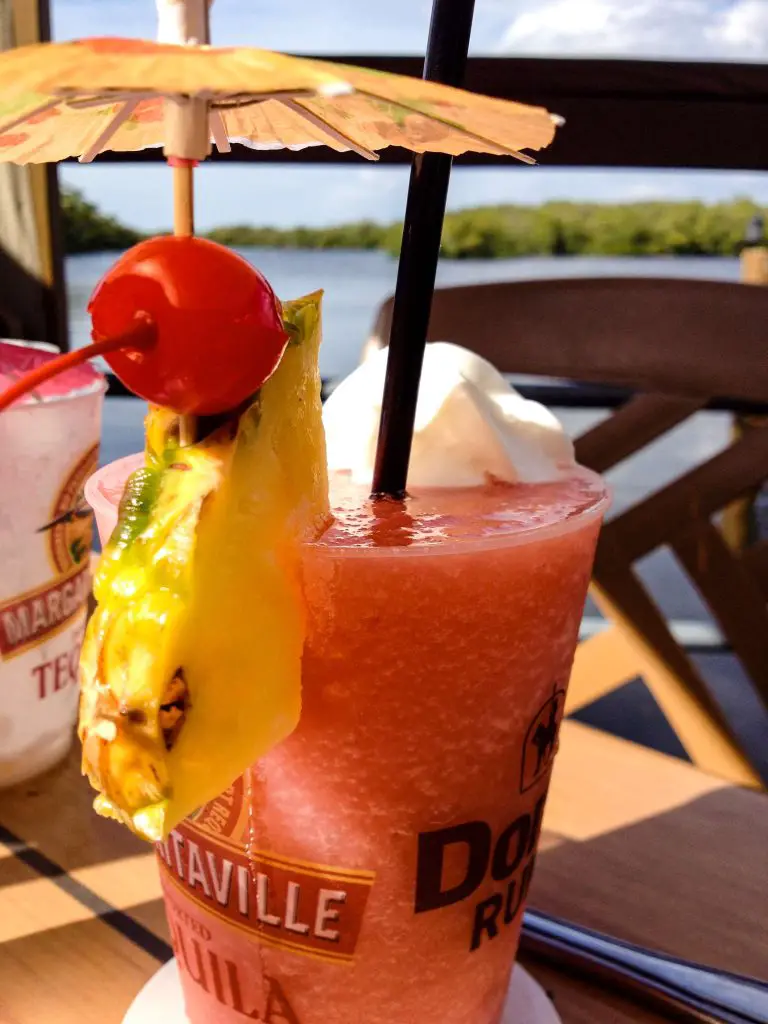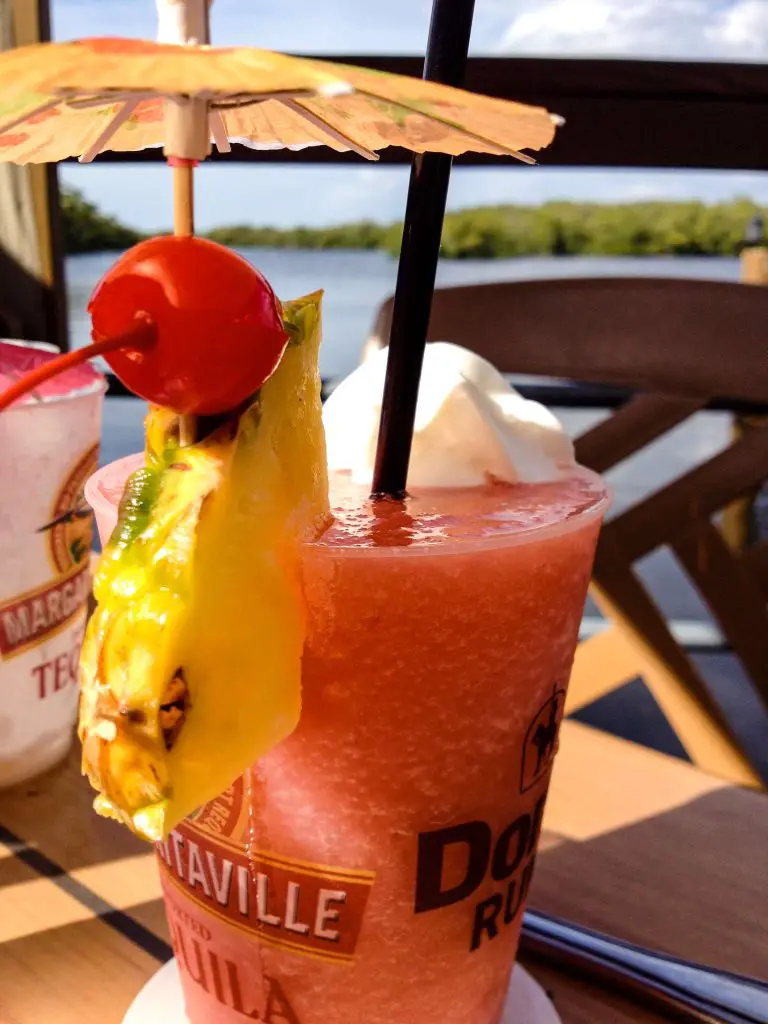 Technically this one is outside of Naples. It's in Bonita Springs, which is just a short drive up the coast. It's also on the way to and from the Fort Myers airport.
Coconut Jack's is a waterfront tiki-hut bar and grill. Sitting on the back deck while sipping my umbrella-embellished strawberry daiquiri, I felt like I was somewhere far away and exotic. We loved the appetizers, too. The lobster and shrimp ceviche and coconut shrimp served with mango and raspberry sauces brought tropical island flavors to our Florida happy hour.
Coconut Jack's is located at 5370 Bonita Beach Road SW in Bonita Springs.
Set Sail On The Gulf Of Mexico
The highlight of my family's trip to Naples was a sunset sail on the Gulf of Mexico. Setting off from the Naples City Dock with Capt. Doug of Island Sailing, we cruised past luxurious waterfront mansions as we made our way out to the Gulf for sunset.
Our sailing adventure began with Chandon in hand, as our captain pointed out homes of the rich and famous. He also patiently answered all of our probing questions about Naples, the high-end real estate, and the local wildlife.
Then, following a stark white yacht out to the open water, we watched the sunset over the horizon. As the sky changed to orange hues, we snacked on the spread we had packed of baby carrots, hummus, strawberries, crackers, and cheese. We really enjoyed being able to bring along wine and food for the relaxing sail.
On our way back, I learned how to steer the sailboat and took the helm as we navigated the dark canal. We had such a personalized and hands-on experience with Island Sailing. I'd certainly recommend sailing charters as one of the best ways to watch a sunset in Naples.
Explore the map of attractions and restaurants in Naples, Florida:
Other Things To Do In Naples, Florida
Where To Stay In Naples, Florida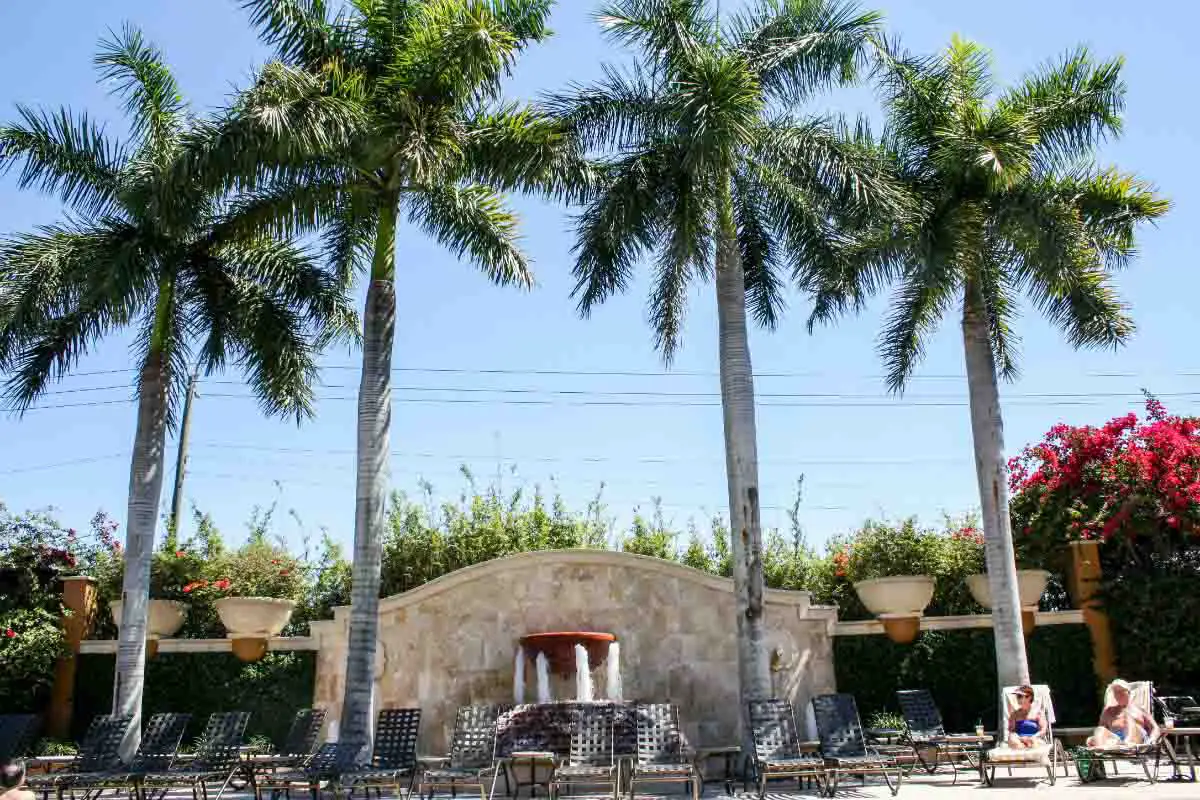 Since my dad and sister were joining me for this family getaway, I looked for a hotel with suites that could spaciously accommodate three adults. Luckily, we found the lovely Bellasera Resort, and our two-bedroom suite worked out perfectly.
In my Bellasera Resort review, I share how the suite-style accommodations provided the space and privacy my grown-up family wants when we vacation together. We also loved the hotel's heated swimming pool and downtown location near shopping, dining, and the beach. Check out the hotel's reviews, or go ahead and book your stay!
Other Recommended Naples, Florida,  Hotels
More About Naples & Florida Destinations
Hotel Review: Bellasera Resort in Naples, Florida
Why Stay at Grand Beach Hotel Surfside for Your Miami Family Vacation?
20 Street Art Photos to Inspire Your Visit to Miami's Wynwood Walls
Fort Lauderdale Foodie Getaway: Beachfront Hotels, Waterfront Dining & Fun Things To Do
Discovering Florida's Craft Beer with the Brew Bus
Have you vacationed in Naples or elsewhere in Southwest Florida?
Tell me about your Southwest Florida vacation in the comment section!
Save this post to your Naples, Florida, or vacation board(s) Pinterest for later!
Save
Save
Save
Save
Save