Disclosure: This Disney Princess Half Marathon Weekend guide for first-time runDisney racers contains affiliate links. When you click on one of these links and then purchase an item or book a hotel, I will earn a small commission that helps to sustain this blog.
Are you considering traveling for your next 5K race or half marathon? Well, you wouldn't be the first! The "destination race" — or traveling to run in awe-inspiring places around the world — is a growing trend. But, there is only one set of races — at least that I know of — where donning a tutu or princess tiara is not only acceptable race gear, it's downright encouraged. Of course, I'm talking about runDisney's Disney Princess races at Walt Disney World in Orlando, Florida.
The Disney Princess Half Marathon Weekend consists of three magical races — the Disney Princess 5K, Disney Princess Enchanted 10K, and Disney Princess Half Marathon.
Additionally, participants may register for the Disney Fairy Tale Challenge, which requires runners to finish both the Disney Princess Enchanted 10K and Disney Princess Half Marathon for 19.3 miles in two consecutive days!
This post share's my experience as a first-time Princess racer running the Disney Princess 5K in February 2016. OK, perhaps it was more like I swiftly walked and sprinted to the finish. 😉 Since I'm sure other first-time runDisney racers have questions like I did, I'm sharing all my Disney Princess Half Marathon Weekend tips. 
Disney Princess Half Marathon Weekend Tips
From registering for your Disney Princess race to crossing the finish line, I'll answer many of the questions you may have as a first-timer.
When should I register for the Disney Princess 5K, 10K, or half marathon?
How should I train for my Disney Princess race?
What should I wear at my Disney Princess race?
Which Disney songs should be on my race/training playlist?
Where do I pick up my pre-race packet? 
Where can I eat a carbo-loaded dinner before my Disney Princess Half Marathon?
How do I plan a magical "racecation" in Orlando, Florida? 
Which airport should I fly into for the Disney Princess Half Marathon Weekend?
Do I need to rent a car?
Where should I stay for Disney Princess Half Marathon Weekend?
How do I visit all four Disney Parks during Disney Princess Half Marathon Weekend? 
When Should I Register For My runDisney Princess Race?
The Disney Princess Half Marathon weekend usually falls in mid to late February, but registration opens months in advance. For the 2016 Disney Princess 5K, I registered in July 2015. These races are extremely popular — especially the 5K — and are very likely to quickly sell out within hours. Particularly for the Disney Princess 5K, you'll want to register right when registration opens to secure your spot.
Therefore, these are my tips for successfully registering for your race:
First, occasionally check the runDisney website for an announcement of the race date and when registration will open.
Mark your calendar, jot it in your planner, set an alert on your phone — do something to remind yourself to register for the race!
A race is much more fun with a squad or partner, so ask some friends to join you. Be sure to remind them to register the day registration opens, too.
Save your pennies! For the 2022 Disney Princess races, registration costs $95 for the Disney Princess 5K, $135 for the Disney Princess Enchanted 10K, $210 for the Disney Princess Half Marathon, and $355 for the Disney Fairy Tale Challenge. 
Know your estimated mile pace and finishing time, which will be used to determine your start group. If you are registering for the half marathon and believe you will finish in under two hours, you will need to provide proof of time to be placed in that start group.
For the 5K and 10K, I recommend registering with the fastest mile pace selection available to be placed in the starting corral. Not only is it exciting to be near the starting line, but this also gives you a cushion of extra time to stop for photos or to complete the race at a slower pace if you are a jogger, run/walker, or walker. 
How Do I Train For My First Disney Princess Race?
Are the Disney Princess races ones you run for the speediest finishing time? No way! This is a race to enjoy taking Instagram-worthy photos and meeting your favorite Disney characters along the way.
However, though these Disney Princess races are beginner-friendly, you'll still need to be cognizant of your mile pace. This is especially true during the longer races. For the 10K and half marathon, runners must maintain a minimum 16-minute pace per mile. Unfortunately, if you fall behind this pace, you may be picked up and taken to the finish line.
Therefore, I recommend 10K and half marathon participants, as well as first-time 5K racers, train ahead of Disney Princess Half Marathon Weekend. 
If you are interested in training for your Disney Princess race, runDisney offers training program guides for both beginners and experienced runners from former Olympian Jeff Galloway. These training programs focus on a run/walk interval technique and require (at minimum) a pre-race commitment of 12 weeks for the 5K, 17 weeks for the 10K, and 18 weeks for the half marathon.
I also recommend wearing a watch during your race and as you train. Apple Watch wearers can keep an eye on their mile pace with the fitness tracker. However, if you are looking for a lightweight smartwatch specifically designed for race training, check out Garmin's GPS watches. I like the Garmin Forerunner 45, which connects to free Garmin Coach training plans. This model's smaller size makes it a comfortable watch to wear all day and as you travel. 
What Should I Wear At My Disney Princess 5K?
Were you once a little girl who dreamed of becoming a princess? Well, here is your chance! Wear a sparkly tutu, tiara, or a full-on Disney-inspired costume, if you wish.
As you may know, Disney World does not usually allow adults to dress in costume at its parks, so this is one of the rare exceptions. At the race, I saw couples dressed as Mickey and Minnie Mouse, Ariel and Prince Eric, and many other famous Disney twosomes. Of course, I saw runners — including a number of fathers with their daughters — dressed as Disney princesses.
How To Find Your Perfect Princess Tutu
Most Disney Princesses wear floor-length dresses — not exactly running apparel, right? So, if you want to dress the part and be able to run like the wind, wearing a short yet fluffy tutu or sparkly runner's skirt is your best option. 
You can even make your own tutu for a completely customized look! Plus-size Princess runners can use this pattern for an adult tutu in sizes 14-22. This is similar to the pattern my mom used to make my adorable tutu. It turned out fabulous and glittery! Don't have a sewing machine? You can still go the DIY route with a no-sew tutu! 
I love these handmade running costumes from The Pretty Pumpkin, a woman-owned business based in Michigan, for the following princesses:
Sport Your Princess Pride With A Graphic Tank/T-shirt
If you fear a costume or tutu will affect your running but you still want to share your princess pride, Etsy and Amazon are full of fun graphic T-shirts and tank tops. Some of my favorites are this "and she ran happily ever after" tank and this "run like it's midnight" Cinderella-themed graphic T-shirt.
You'll also find princess-themed running apparel at the runDisney Health & Fitness expo during the Disney Princess Half Marathon Weekend. However, I was disappointed in the complete lack of women's plus-size apparel at the expo in 2016. I was only able to find shirts in straight sizes, and, even then, the selection in sizes larger than medium was extremely limited.
Which Disney Songs Should Be On My Race-Day Playlist?
If you have read over runDisney's policies, you'll note that headphones are discouraged during the race. This is to ensure you can hear audio messages throughout your race. Therefore, I recommend listening to your playlist prior to your race to get pumped up. Of course, it's also fun to have a Disney-themed playlist for your training, too! 
If you do decide to wear headphones during your race, make sure they are not set to noise-canceling. You should also keep the volume low and consider using only one pod. 
For my Disney Princess 5K playlist, I included upbeat songs mostly from the princess movies, but I filled it in with a few other Disney tunes. You can take a look at my playlist to inspire your own Disney Princess race/training playlist!
Where Do I Pick Up My Disney Princess Race Packet?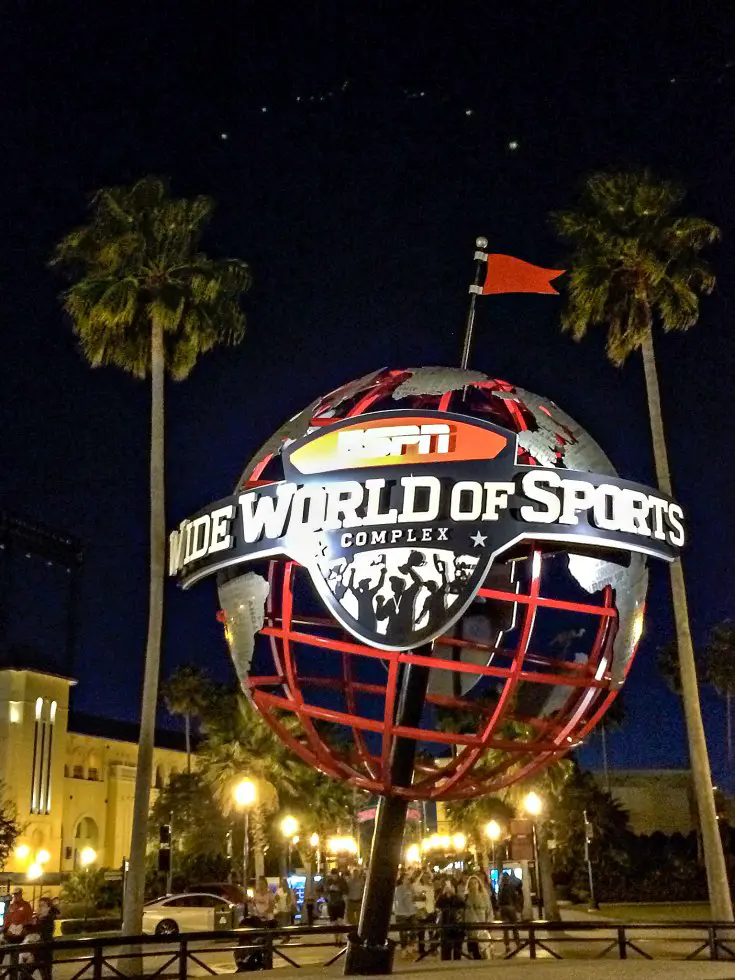 At least one day prior to your race, you'll need to visit the ESPN Wide World of Sports Complex. There you will check-in for your race and pick up your bib, clear runDisney bag, and a commemorative T-shirt. 
You'll need to bring your photo ID, and I also recommend having your phone or camera handy. Both inside and outside the complex, you'll find plenty of photo ops to show off your race bib!
After you have checked in for your race, you should head over to the runDisney Health & Fitness Expo. You'll find running shoes, clothing, and accessories available to purchase from a variety of vendors. If you forgot to pack something for the race, you are likely to find it here.
Where Can I Eat Carbs Before My Disney Princess Race?
In the days leading up to running a half marathon, runners often increase their intake of carbohydrates. Where can you do this before your Disney Princess race?
One tasty way to eat carbs before your Disney Princess race is by slurping up spaghetti or tucking into a comforting gnocchi dish at one of the Italian restaurants at Disney World.
At EPCOT, head to the Italy Pavilion for classic spaghetti and meatballs at Via Napoli Ristorante e Pizzeria or gnocchi in pomodoro sauce with burrata at Tutto Italia Ristorante. 
Outside of EPCOT, share a family-style meal of pappardelle at Trattoria Il Mulino at Walt Disney World Swan Resort, or chow down on lasagna at the casual Trattoria al Forno at Disney's BoardWalk.  
How Do I Plan A Magical Racecation For Disney Princess Half Marathon Weekend?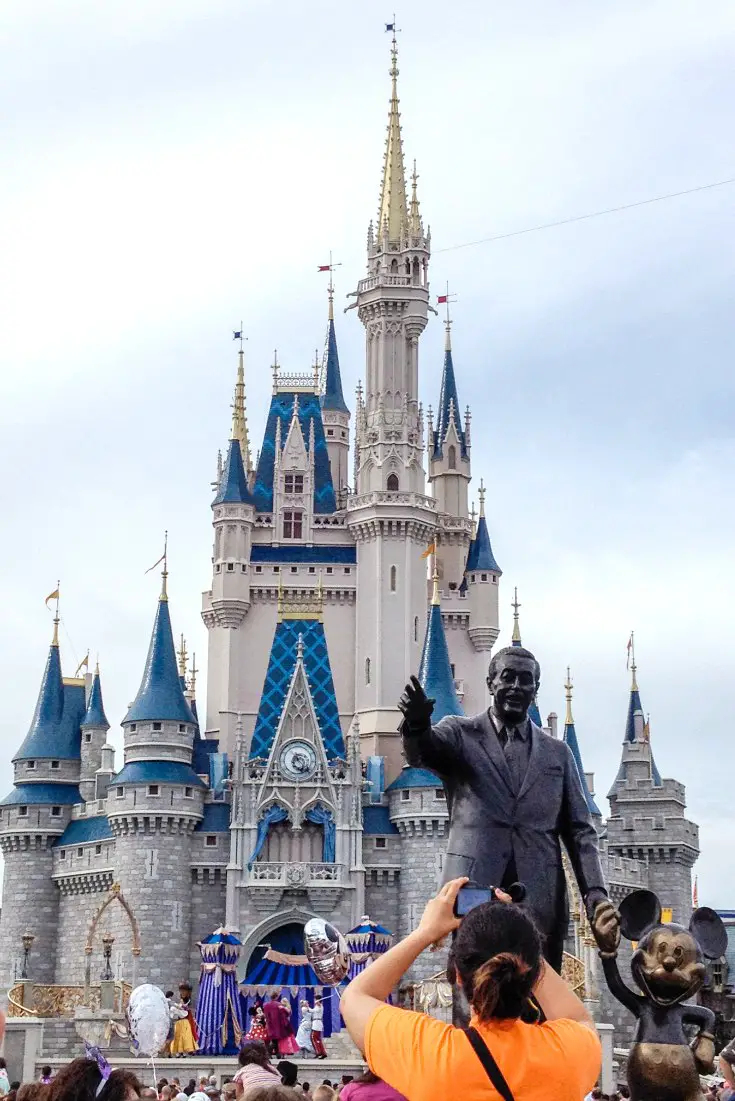 Flying Into Orlando
For the most magical Disney Princess 5K experience, I recommend flying into Orlando International Airport (MCO) at least one day ahead of your race. I flew in two days ahead of my race. This allowed time for me to check in and get organized for my race, explore Disney Springs, and load up on pre-race carbohydrates.
Car Rental Vs. Magical Express
Having a rental car is the best option for racers who are not staying on the Disney World property. However, I have to say that a Disney World visit is the perfect time for a car-less vacation. If you stay at one of the Walt Disney World Resort hotels, you can take Disney's Magical Express from the airport with complimentary luggage delivery to your hotel.
Where To Stay For Disney Princess Half Marathon Weekend
If you plan to stay at a Walt Disney World Resort hotel, book as early as you can. Trust me, you don't want to do what did. Unfortunately, I waited until the month before my race, and I could only get into Disney's All-Star Music Resort.
Though that resort is a great budget-friendly option for families, I would have preferred to stay at the luxurious Grand Floridian Resort & Spa or the tiki-themed Polynesian Village. 
One perk to staying on Disney World property for Disney Princess Half Marathon Weekend is the complimentary shuttle from your hotel to the race. However, with each race starting at 5 a.m., it will be a very early morning. When I ran the Disney Princess 5K, runners had to be on board the buses by 4:45 a.m. (at the latest) on race day. The shuttles also run every 30 minutes to the ESPN Wide World of Sports Complex, where you'll go to pick up your race packet and bib.
Therefore, if you aren't an early riser, I recommend staying close to the starting line at EPCOT.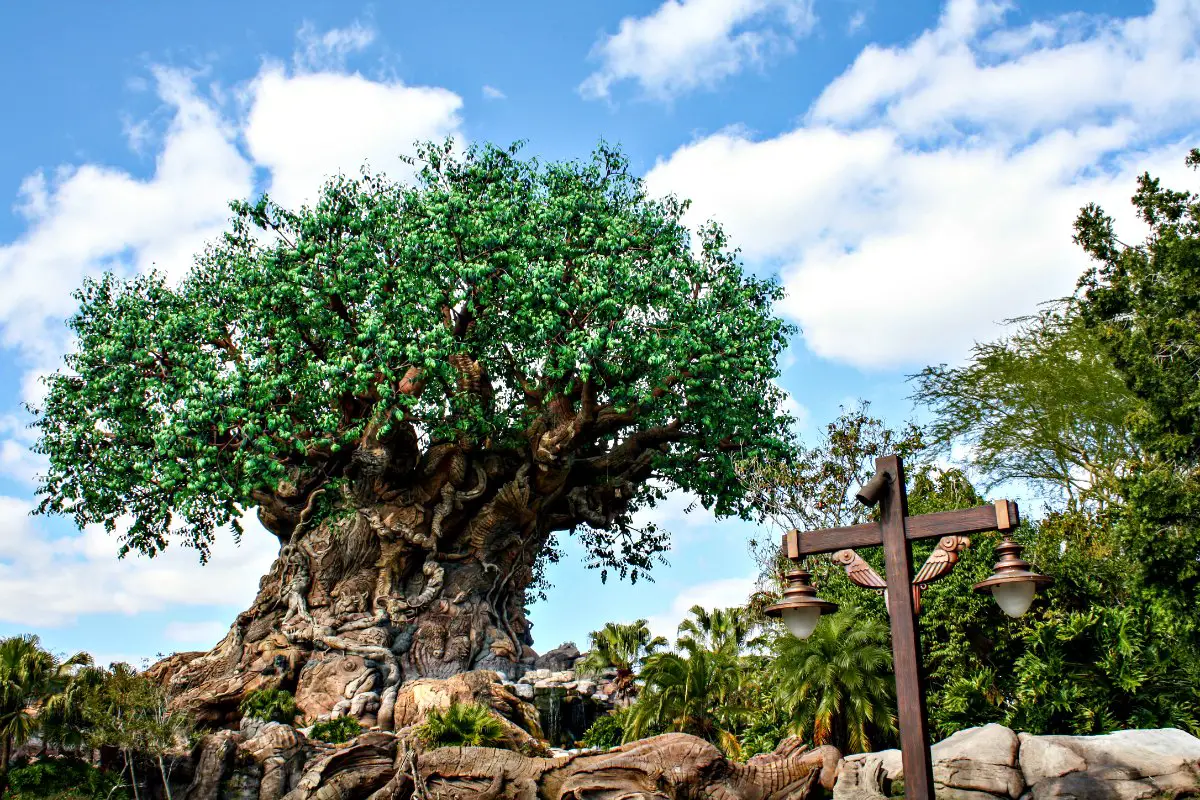 Exploring Disney World In One Weekend
While you are at Disney World for your race, eat and drink your way around the World Showcase at Epcot, become a kid again at Magic Kingdom, go wild at Animal Kingdom, or journey behind the scenes of Star Wars at Hollywood Studios. I recommend the Park Hopper ticket that allows you to visit any or all four parks in one day.
Tips For Racing To The Finish Line
Now, that you've registered, trained, prepared your princess gear and Disney playlist, arrived in Orlando, and picked up your official race bib, there is only one thing left to do — race to that finish line!
Remember to warm up your muscles by walking and stretching.
Place your clear runDisney bag into bag check or leave it in the trunk of your car.
Once you get into your corral, set up your playlist and any apps you want to use during the race.
Share some laughs with your friends and fellow runners — this should be a fun race. 🙂
Keep your eyes open and look around — you won't want to miss all the fun costumes!
Reserve some energy to sprint to a photo finish — and do it with a smile since there are race photographers snapping away.
Remember to pick up your medal, a snack box, and some water and/or sports drinks.
Lastly, hydrate and warm down your muscles with a walk.
Pin this post to your Disney World board on Pinterest!
Save
Save
Save
Save
Save
Save
Save