Surrounded by lush green plants and hanging lanterns in the romantic garden, I nearly forgot I was dining in Miami Beach. In this city known for its beaches and lively nightlife, Casa Tua Restaurant diners sip Italian wine in a quiet oasis.
Disclosure: This review of Casa Tua in Miami Beach contains some affiliate links. When you click on, make a purchase from, or book your hotel through one of these affiliate links, I may earn a small commission. Of course, this is at no extra cost to you, and I only recommend products and services I have or would use myself.
---
Stepping out of the taxi we had taken from our beachfront hotel just north of Miami Beach in Surfside, I was immediately awed to find this white Mediterranean villa protected by a black iron gate and vibrantly green hedges.
Earlier that day, my dad and I had taken a walking tour of South Beach's Art Deco architecture, so I was pleasantly surprised to find another hotel with such a unique style.
Walking into the restaurant's lush garden, my family was led to a white-cloth-covered table under a tree with lanterns hanging from its branches. We settled in for a delicious and filling three-course meal in this charming al fresco setting to celebrate my 29th birthday.
Casa Tua Restaurant: The Italian Wine
My family loves bold red wines, so we were pleased to find an extensive wine list. However, since we were still learning what we like about Italian wines, we relied upon our knowledgeable waiter for a suggestion.
Our server recommended the 2010 Tenuta di Trinoro Le Cupole, a Bordeaux-style blend from the Toscana IGT region. This Tuscan red won over my sister and dad, who tracked down another bottle on his visit to Italy the following summer. I found the medium-bodied Le Cupole to be a bit acidic for my taste that evening, but I still enjoyed its unique flavor, which didn't overpower my seafood-centric meal. After researching this wine, I found wine critics scored this blend from an eccentric winemaker an average of 90/100 points.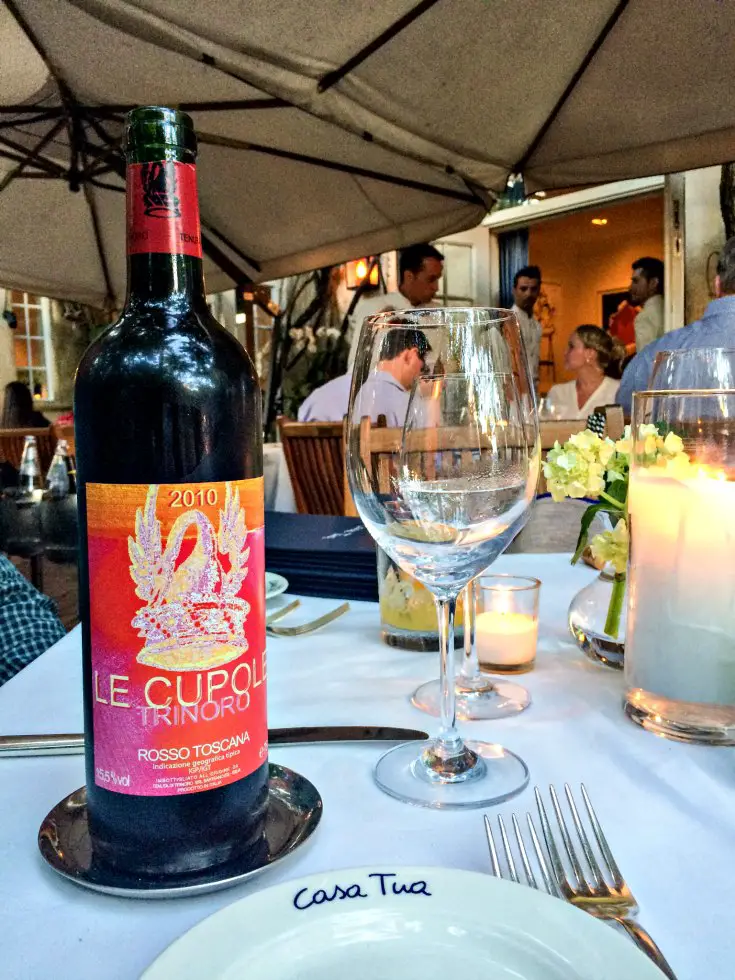 Casa Tua Restaurant: Seafood And Italian Cuisine
After a round of pre-dinner cocktails and putting in our wine order, we began our multi-course dinner with fresh oysters on the half shell. One of my favorite things to do when visiting Florida is to take advantage of the seafood, and we certainly ordered quite a bit of it during this meal.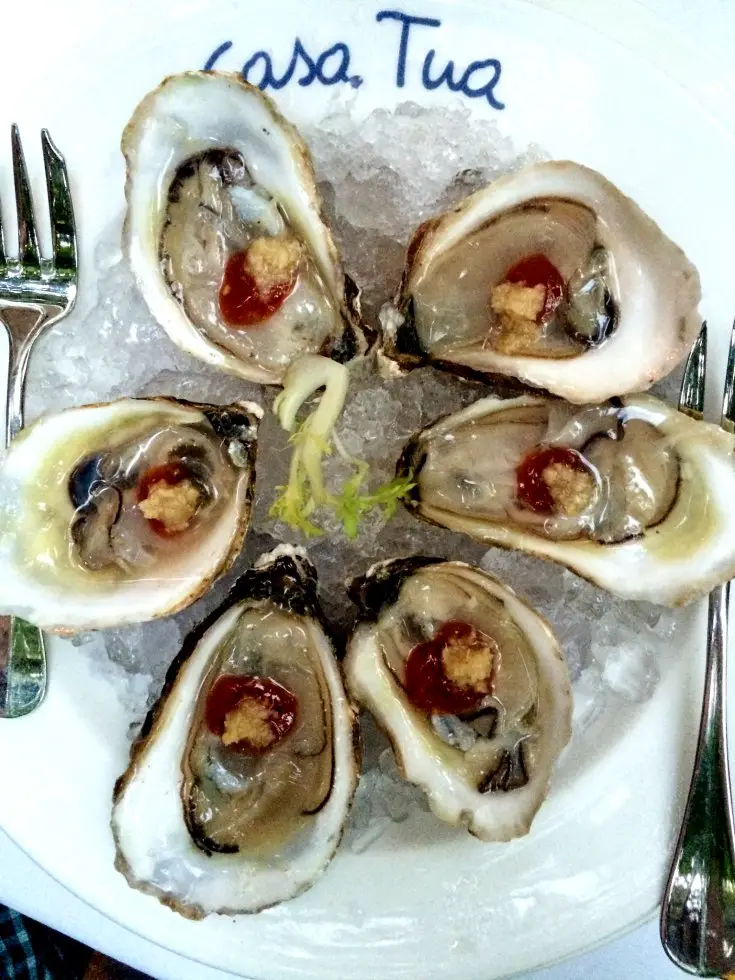 The oysters were served garnished and easily slid down with a pleasant kick of spice and flavor. We also shared a creamy truffle ravioli, fresh bread, and a lobster and artichoke salad. All of which were absolutely delicious.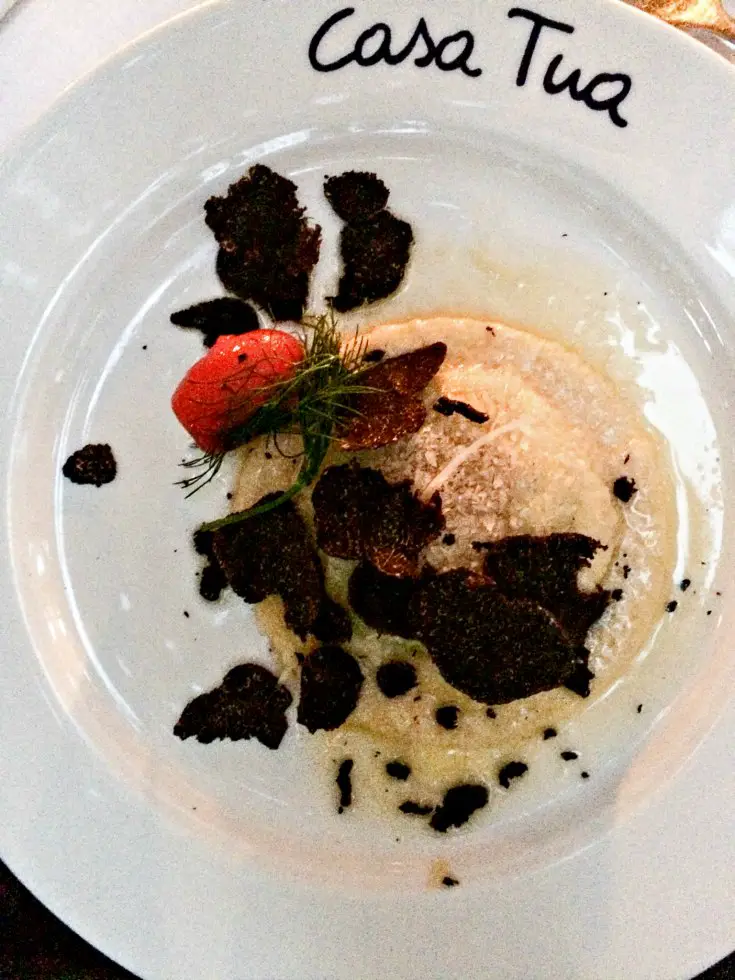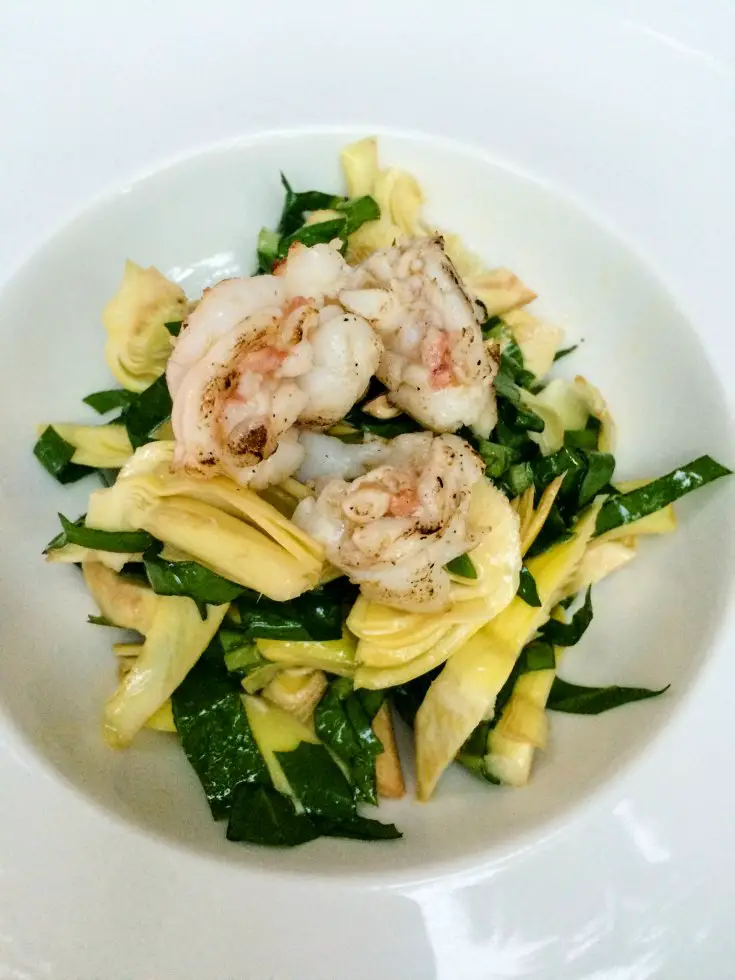 For my entree, I selected the creamy seafood risotto. I was in heaven eating this dish.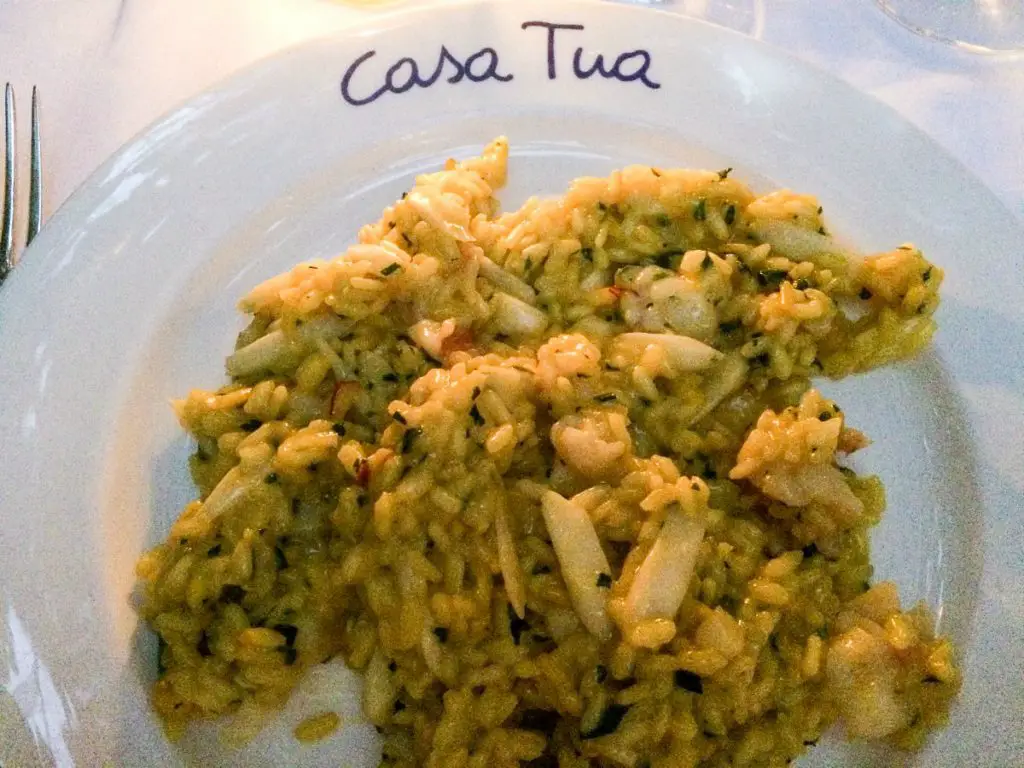 For my birthday, our waiter delivered a little surprise to our table. It was a sweet little ending to an incredibly delicious dinner.
Casa Tua Restaruant: Classy Service And Romantic Ambiance
Dining at Casa Tua was such a special experience for celebrating my birthday in Miami Beach. Besides the fine Italian wine and delicious seafood, this meal was a highlight of my vacation because of the charming garden setting. I love al fresco dining, especially when I'm visiting Florida, and Casa Tua's garden is truly one of a kind. The lush vegetation and hanging lanterns transported my imagination from vibrant South Beach to a quaint village in Italy.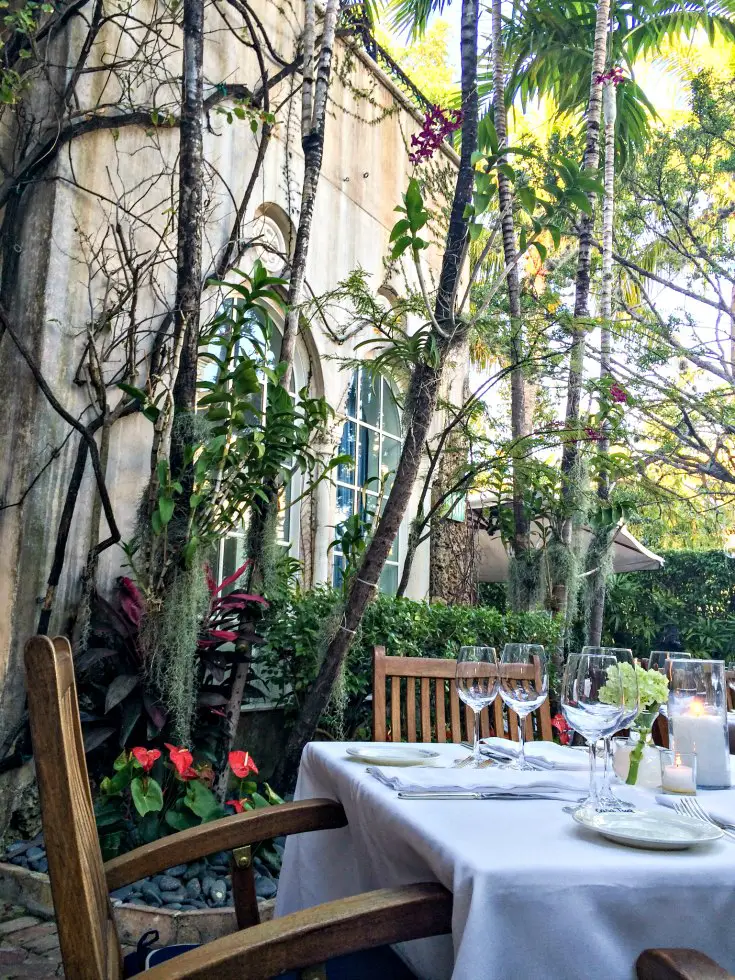 Given the garden's wonderful service and romantic ambiance, I would recommend dining in Casa Tua's garden for couples celebrating an anniversary or on a honeymoon. The garden was quiet enough to carry on a conversation, which I really enjoyed for quality family time.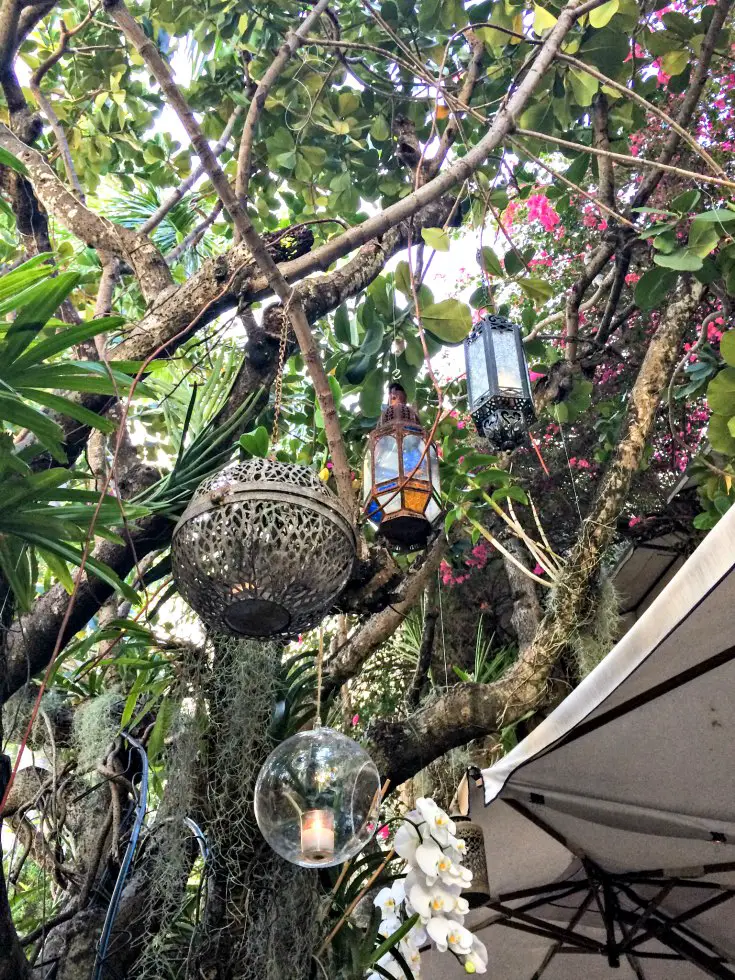 I briefly went inside the villa, and the noise level is louder there. TripAdvisor reviewers described dining at the 20-seat communal chef's table with views into the kitchen as a busy and bustling setting with waiters and staff whizzing by. I'm sure that would be an exciting dining experience — though vastly different from the serenity of Casa Tua's garden. Therefore, I recommend that you keep those two dynamics in mind when you call to make a reservation, and I do recommend calling ahead for dining at Casa Tua.
What To Know Before Dining At Casa Tua Restaurant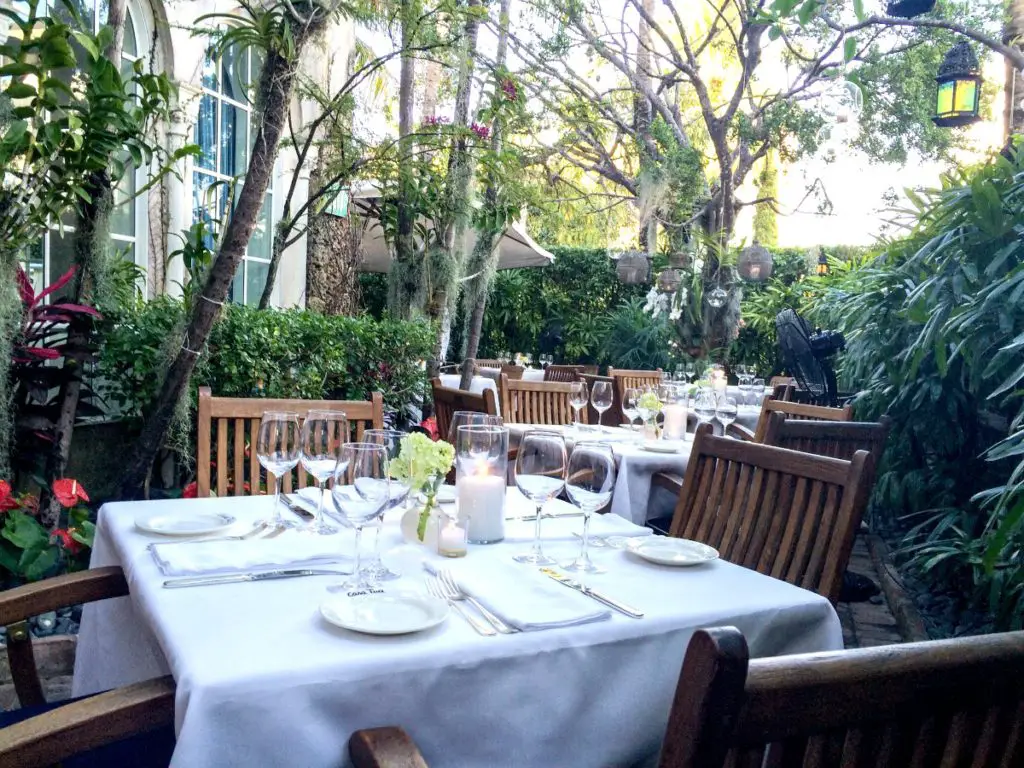 Location: 1700 James Ave, Miami Beach, FL 33139
Phone: 305-673-1010
Menu: Seasonal Northern Italian cuisine with a seafood focus
Atmosphere: Romantic and quiet garden oasis that is perfect for couples, adult families, and small groups of friends
Price: $$$$
Stay Nearby: 
More On Casa Tua: Website | Instagram | Facebook | OpenTable | Yelp

Read More Florida Posts
Save the image below to your Miami or Florida travel board on Pinterest to easily reference for future trip planning!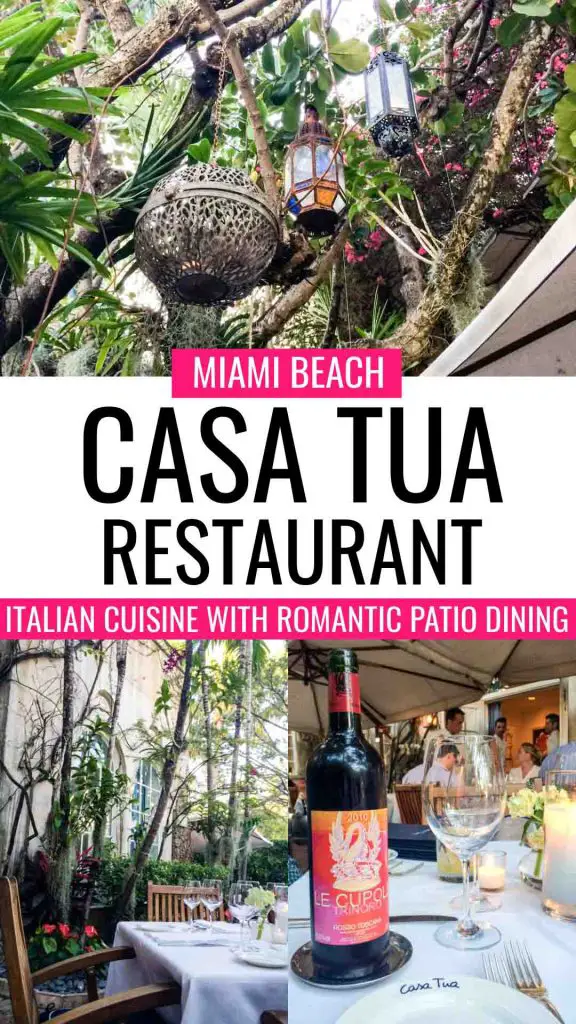 Save
Save
Save
Save
Save
Save