Winter is settling in here in Michigan, and this crisp, cold air calls for a steamy drink to warm right up. If you find yourself craving a toasty beverage this time of year, Ann Arbor may be the winter destination for you. From the small, locally-owned coffee shops to mega-chains like Sweetwaters Coffee & Tea and Starbucks, there are dozens of places to sit and sip around this college town in Southeastern Michigan. In fact, Ann Arbor is such a coffee-loving city that you'll even find coffee shops in unusual places. After my recent visits in partnership with Destination Ann Arbor and Wanderful,  I've rounded up seven truly unique spots to get a coffee or tea in the Ann Arbor area. These definitely aren't your average coffee shops!
Disclosure: This guide to unique Ann Arbor coffee and tea shops contains affiliate links. When you click on or make a purchase from one of these links, I may earn a commission. As an Amazon Associate, I earn from qualifying purchases.
The Coffee Shop In A Bookstore
Located in the upper level of Literati Bookstore, Literati Coffee is a space for coffee drinkers and avid readers to gather, sip, and discuss their favorite novels. Specializing in single-origin espresso, this small coffee bar sources and roasts each of the coffees served. When I visited, I opted for the drip coffee. Sourced from Honduras, it had a nutty, cocoa flavor. The menu also features a cold brew, a variety of espresso-based drinks, hot chocolate, and tea.
Literati Coffee is located inside Literati Bookstore at 204 S. Fourth Ave, Ann Arbor, MI 48104.
Related Post: A Bookworm's Guide To Downtown Ann Arbor Bookstores
The Coffee Shop In A Hotel
At Poindexter Coffee inside the Graduate Ann Arbor lobby, you can enjoy your coffee in a scholastic-themed setting. Just grab your drink at the counter, and then take a seat in an outdoorsy-print Eames or in a comfy tartan armchair! Having quick access to coffee, tea, and bagels was a major perk of staying at Graduate Ann Arbor. But, you don't have to be a hotel guest to visit this Ann Arbor coffee shop!
Poindexter Coffee is located inside Graduate Ann Arbor at 615 E. Huron Street, Ann Arbor, MI 49104.
Want to stay at Graduate Ann Arbor? Check availability for your travel dates now!
The Coffee Shop In A Farm Market
Where can you get your coffee and shop for locally-grown produce? At Argus Farm Stop! Specializing in all things local, this farm market also carries locally-made breads, cheese, and artisanal goods. Here I had a delicious soy chai latte, and in the fall you can make that a chaider.
Argus Farm Stop has two locations. The location photographed above is on the Old West Side at 325 W. Liberty Street, Ann Arbor, MI 48103. The other location is in the Burns Park neighborhood at 1200 Packard Road, Ann Arbor, MI 48104.
The Coffee Shop Under A Watch Shop
When I walked into the Shinola store in downtown Ann Arbor, I planned to browse the Detroit-made watches and leather goods. I certainly did not expect to be invited downstairs to the secret cafe. A dark yet posh setting, this underground coffee shop gives off cocktail lounge vibes.
Shinola is located in the heart of downtown shopping and dining at 301 S. Main Street, Ann Arbor, MI 48104.
The Coffee Shop In A Warehouse District
Driving to Zingerman's Coffee Company, you might be wondering where your GPS is taking you. A business park? A warehouse? A foodie's paradise? While it might look like the first two places, Zingerman's Coffee's locale is definitely the latter. Within one row of warehouses, you'll find a whole community of Zingerman's businesses. That means you can easily pair your coffee with a fancy grilled cheese from the creamery or a pastry from the bakehouse. 😉
Inside Zingerman's Coffee, you're greeted by a knowledgable barista standing in front of a huge menu of exclusive Zingerman's brews. Honestly, I don't think you can go wrong with their blends. Personally, I'm a fan of the Tree Town Blend in early fall and the Holiday Blend this time of year. However, the descriptions of the flavors and aromas for each of the single-source coffees are listed for easy decision making. You'll find coffees from the world's major coffee-growing regions, including Central and South America, Africa, and Southern Asia.
You'll also find their coffees served at Zingerman's Next Door Café, located next door to the original Zingerman's Deli in Kerrytown.
Zingerman's Coffee Company is located at 3723 Plaza Drive, Ann Arbor, MI 48108.
The Coffee Shop That Is Also A Brewpub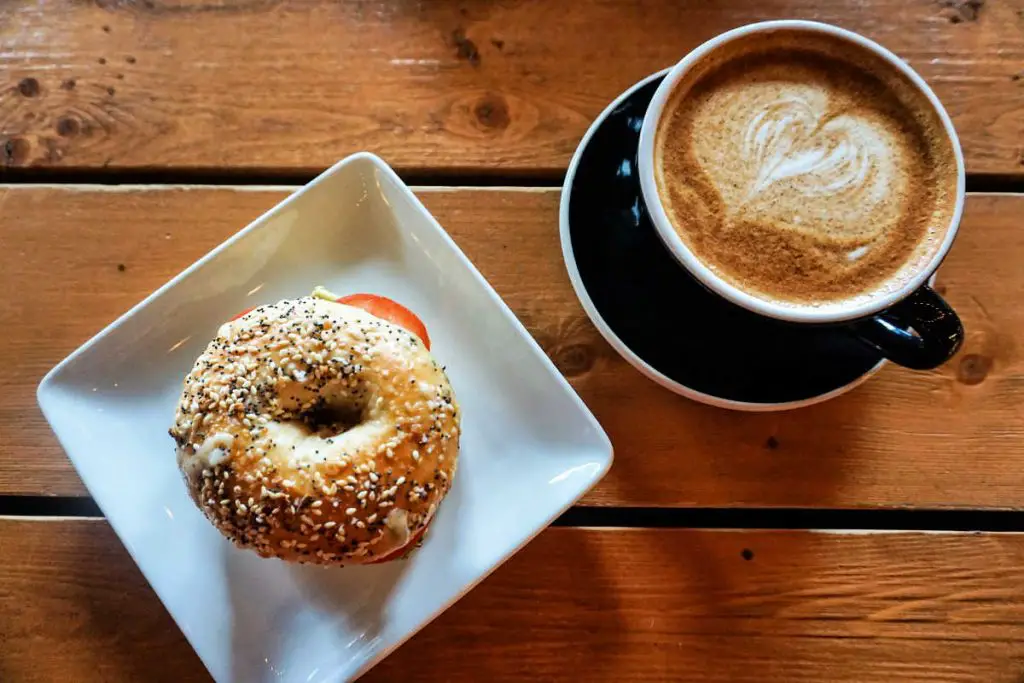 This next suggestion will take you outside of Ann Arbor, but trust me, the short drive will be worth it. Located in Ypsilanti's Depot Town, Cultivate Coffee & Tap House offers two kinds of brews — coffee and craft beer. At Cultivate, the baristas prepare fantastic hand-crafted specialty drinks. I recently tried a seasonal latte, which warmed me to my bones on a drizzly fall day. The menu features a variety of espresso drinks, pour-over single-origin coffee, and loose leaf tea. A gathering space for the community with a seasonal beer garden, Cultivate also strives to provide access to food and other services to Ypsilanti's most vulnerable. Coffee (and beer) tastes even better when it's for a worthy cause, doesn't it?
Cultivate Coffee & Tap House is located at 307 N. River Street, Ypsilanti, MI 48198.
The One That Is Not At All A Coffee Shop
More of a tea than a coffee drinker? Although you can order tea at the coffee shops on this list, I suggest true tea lovers not miss the tea room and café at TeaHaus. With 175 varieties of tea, you can try all sorts of flavors. Varieties include black teas, green teas, oolongs, white teas, and the list goes on. I'd certainly order a hot tea in winter, but I also like that you have the option here to order any tea iced. In the spring I tried a sweet and refreshing strawberry and star fruit iced tea. You also must get a French macaron here. Not only are these macarons generously sized, they are also made from scratch and hand piped in-house. The hazelnut one I had was absolutely heavenly.
TeaHaus is at 204-206 N. Fourth Ave, Ann Arbor, MI 48104.
Pinpoint These Spots For Coffee & Tea Drinkers On The Map Below
Take This Ann Arbor Coffee Guide With You
Are you a coffee or tea lover visiting Ann Arbor? Let me help you get your caffeine buzz going! With the free GPSmyCity app, you can read my Ann Arbor coffee shop guide offline. Plus, when you upgrade the article, GPSmyCity provides maps and GPS navigation. Then you'll have directions to walk, drive, or bike to any or all of the coffee shops I've recommended. Haven't heard of GPSmyCity? I explain how the app works and why it's beneficial for travelers in this post. And, don't miss all the Ann Arbor travel articles and sightseeing walks GPSmyCity offers!
If you enjoyed this post, you might also want to read …
Save this post to Pinterest to reference later!
Have you been to any Ann Arbor coffee shops or tea rooms?