With Valentine's Day coming up is romance on your mind? It certainly has been on mine! Since I love planning date nights with my boyfriend, I've been wanting to share romantic date ideas you could share with your boo, too. When I considered writing a blog post full of date night ideas, the first destination to spring to mind was Ann Arbor, Michigan.
Why Ann Arbor? Well, this Southeast Michigan city is full of date night spots! There are live entertainment venues, hundreds of restaurants, cozy coffee shops, and swanky cocktail and wine bars. Home to two fabulous boutique hotels too, you could easily extend date night into a weekend-long romantic getaway.
Since Ann Arbor offers such a breadth of date-night activities, I've narrowed this list down to seven of my favorite romantic experiences for couples in love — with each other, of course, but also with food and drink. So, read on for seven ideas for a foodie date night or to fill your couple's getaway itinerary in Ann Arbor!
Disclosure: This sponsored post was created in partnership with Destination Ann Arbor and Wanderful. This post also contains affiliate links. When you click on and make a purchase via one of these partner links, I may earn a commission. Of course, this is at no extra cost to you.
---
Stay Overnight at an Ann Arbor Boutique Hotel
If you are visiting Ann Arbor for a romantic getaway, the first thing you'll want to do is check into one of the city's boutique hotels. With either of the hotels I recommend, you and your significant other can relax and spend quality time together.
For my readers local to Ann Arbor or the nearby Detroit area, either of these hotels would be perfect for a romantic staycation. No kids, no cleaning, no cooking, no responsibilities — just pure relaxation with the one you love.
Option 1: Weber's Restaurant & Boutique Hotel
With an indoor saltwater pool, hot tub, sauna, and a fine dining restaurant, Weber's has all the makings for a romantic evening for two. With all of those amenities under one roof, there is no reason to leave the hotel. Yet, if you want to, you'll only be a short drive from downtown Ann Arbor's dining, shopping, and entertainment venues.
Personally, if I were booking a staycation for me and my BF, we'd start our stay relaxing by the pool with a good book or taking a steamy dip in the hot tub. Then we'd dine at Weber's Restaurant, where a pianist sets a romantic ambiance. Dinner of Alaskan king crab legs, Maryland crab cakes, a perfectly cooked filet mignon, or the famous prime rib would follow. With a wine list that features some of the finest Napa Valley Cabernets and Bordeaux red blends, a bottle of wine would complete our romantic dinner. We'd be sure to save room to share dessert, too!
With on-site fine dining and the option to have breakfast in bed, an overnight stay at Weber's would be a lovely way to celebrate an anniversary or special occasion. You can book your recently renovated room now on Booking.com!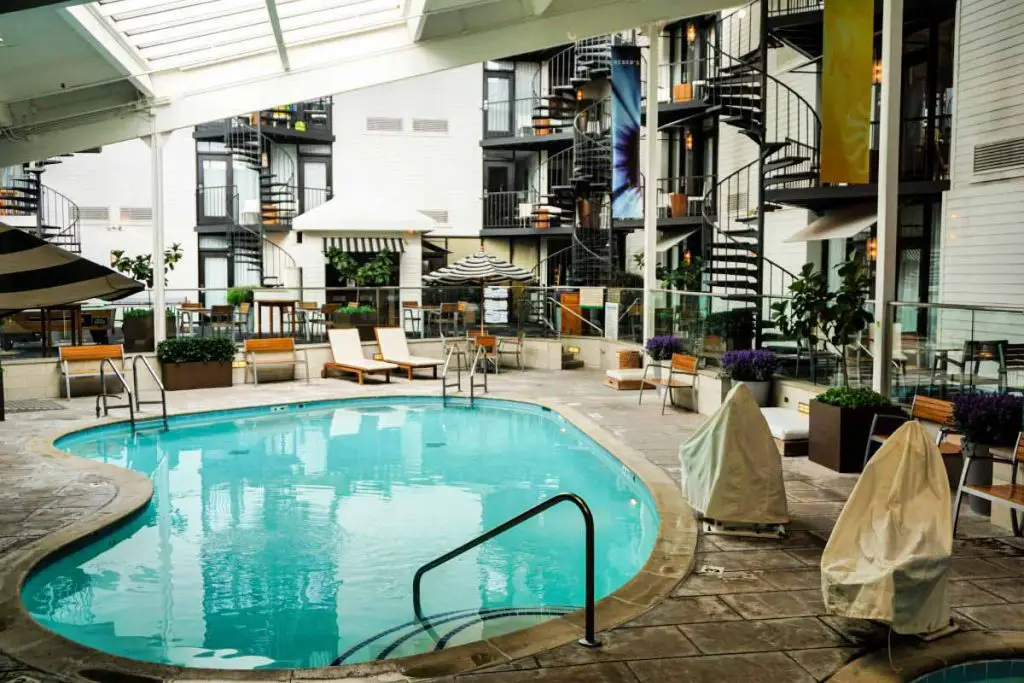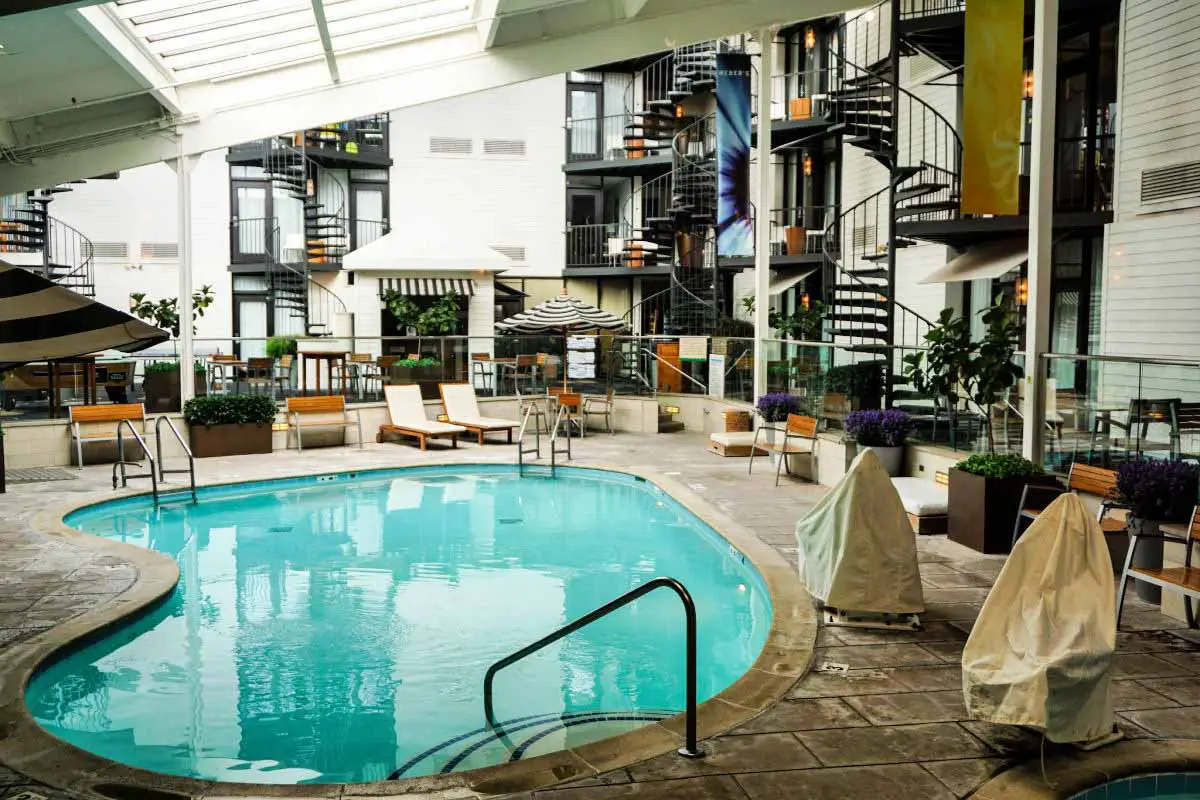 Weber's Restaurant & Boutique Hotel is located at 3050 Jackson Road, Ann Arbor, MI 48103.
RELATED: Weber's Boutique Hotel — Same Famous Prime Rib, New Modern Rooms
Option 2: Graduate Ann Arbor
As I mentioned, Weber's Restaurant & Boutique Hotel is ideal for couples looking for a relaxing getaway where amenities are conveniently under one roof. On the flip side, for couples wanting to spend their Ann Arbor date night at the downtown restaurants, I recommend Graduate Ann Arbor.
Located only steps from the University of Michigan campus, you'll experience the comforts of a boutique hotel in a fun collegiate-inspired locale. I imagine if you met your sweetheart in college, staying at Graduate Ann Arbor might spark a little nostalgia.
With your college flame at your side, take a stroll through campus. Then head downtown for dinner and enjoy a nightcap in the hotel's old-school cocktail lounge. You can book your collegiate yet cozy room or suite now at Booking.com!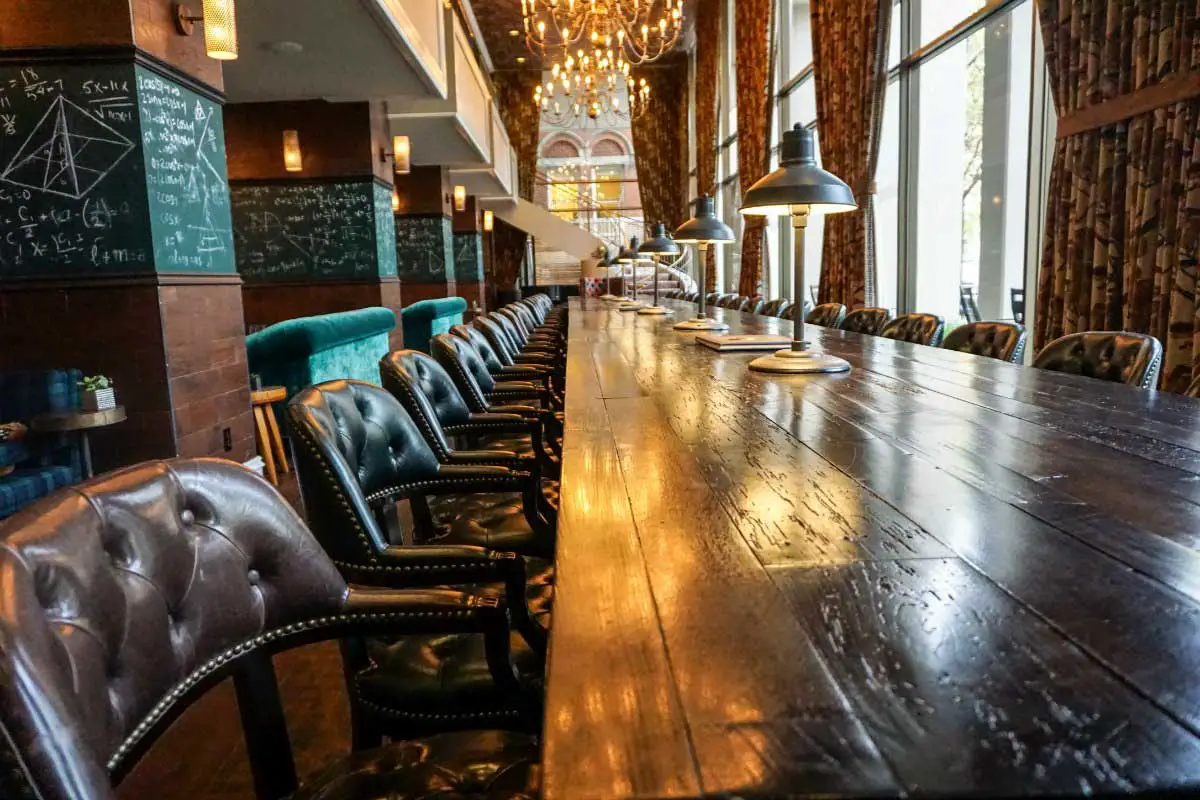 Graduate Ann Arbor is located 615 East Huron Street, Ann Arbor, MI 48104.
RELATED: Graduate Ann Arbor: Where Travelers Relive Their Glory Days In Michigan College Town
Get Cozy Over Coffee
Looking for a more casual date idea? In Ann Arbor, there is no shortage of local coffee shops for a romantic rendezvous. Warm up in the chilly Michigan winter while browsing novels together at Literati Bookstore with a steamy latte from the upstairs coffee bar.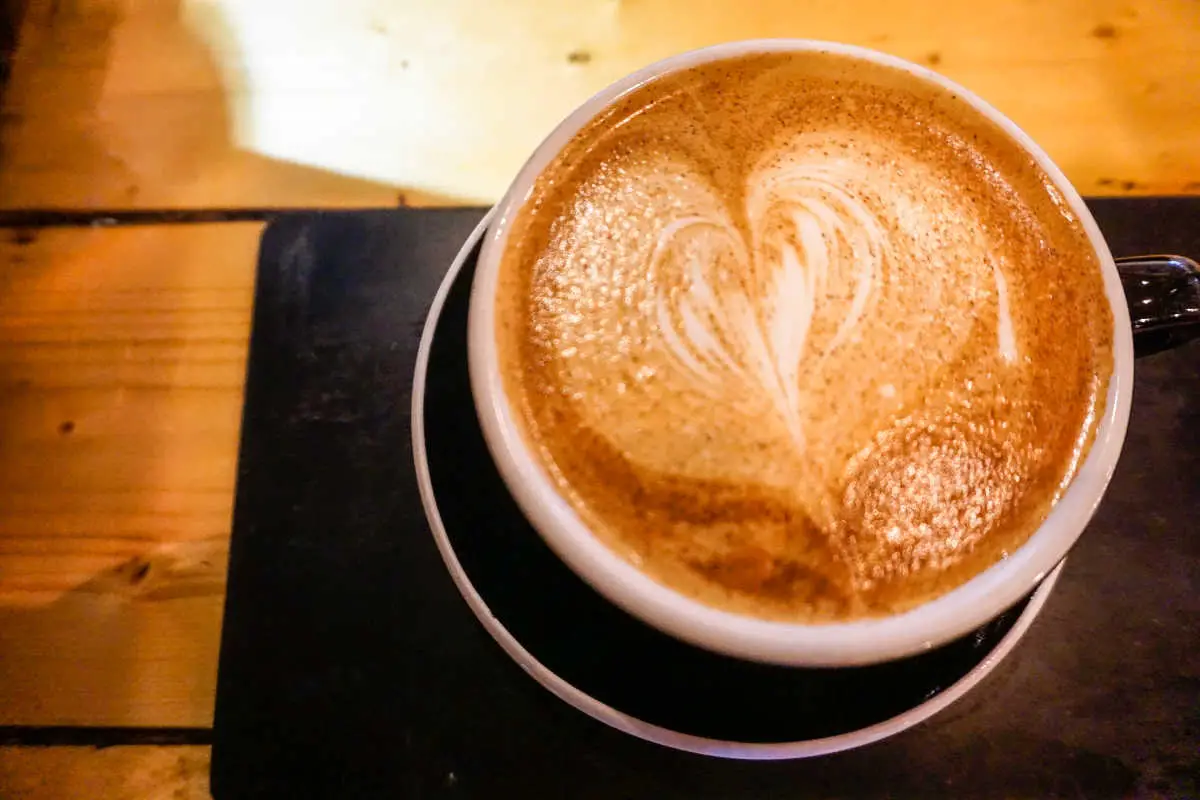 RELATED: 7 Ann Arbor Spots That Aren't Your Average Coffee Shops
Go To Dinner & A Movie with a Foreign Twist
Ah, the classic date night — dinner and a movie. In Ann Arbor, give your date night an exotic twist by watching a foreign film at the State Theatre. Then dine nearby at Taste Kitchen, where Chef Van combines his Vietnamese roots with traditional French techniques to create mouthwatering dishes such as salmon sashimi and seafood bouillabaisse. Tables adorned with white linens, candles, and vases filled with fresh flowers create an uncomplicated yet glamorous setting for dining with your valentine.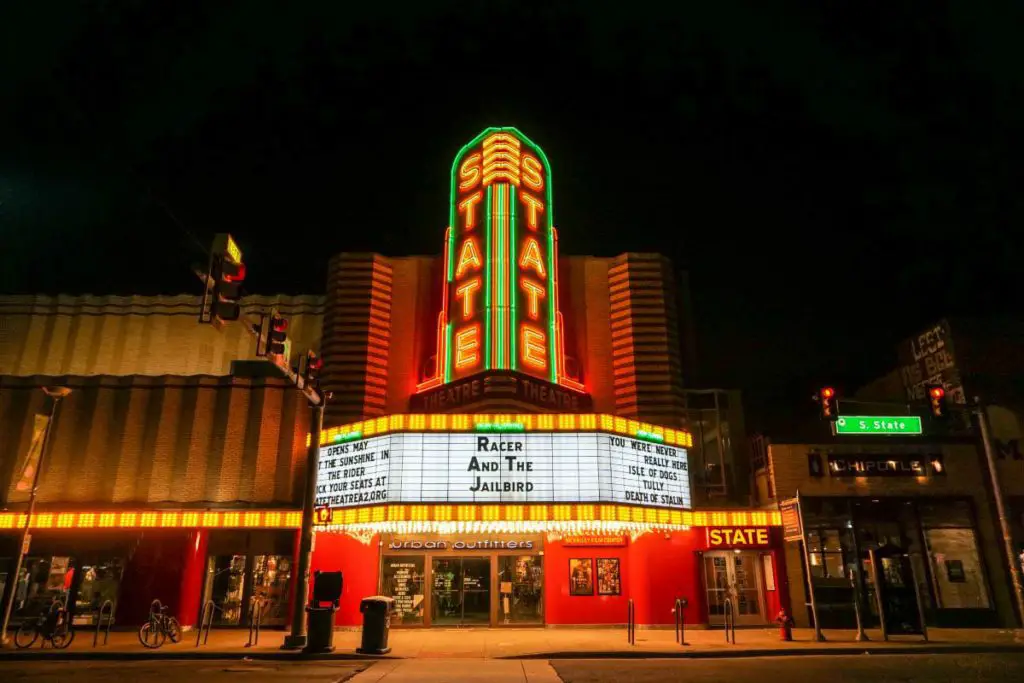 The State Theatre is located at233 S State St, Ann Arbor, MI 48104. A short walk from the State Theatre, Taste Kitchen is located at 521 E Liberty St, Ann Arbor, MI 48104.
Share Tapas and Sangria
One of the most intimate experiences we can have with another person is sharing a meal together. Over a glass of sangria, the conversation will flow. Yet the intimacy in dining at Aventura comes from sharing tapas. Certainly, there is an excitement that builds when we try new and exotic foods, so go ahead and be daring. Never eaten octopus? Try it spiced with fingerling potatoes, pimentón, and a saffron emulsion. Why not make it a double date? Then your party can share the squid ink paella!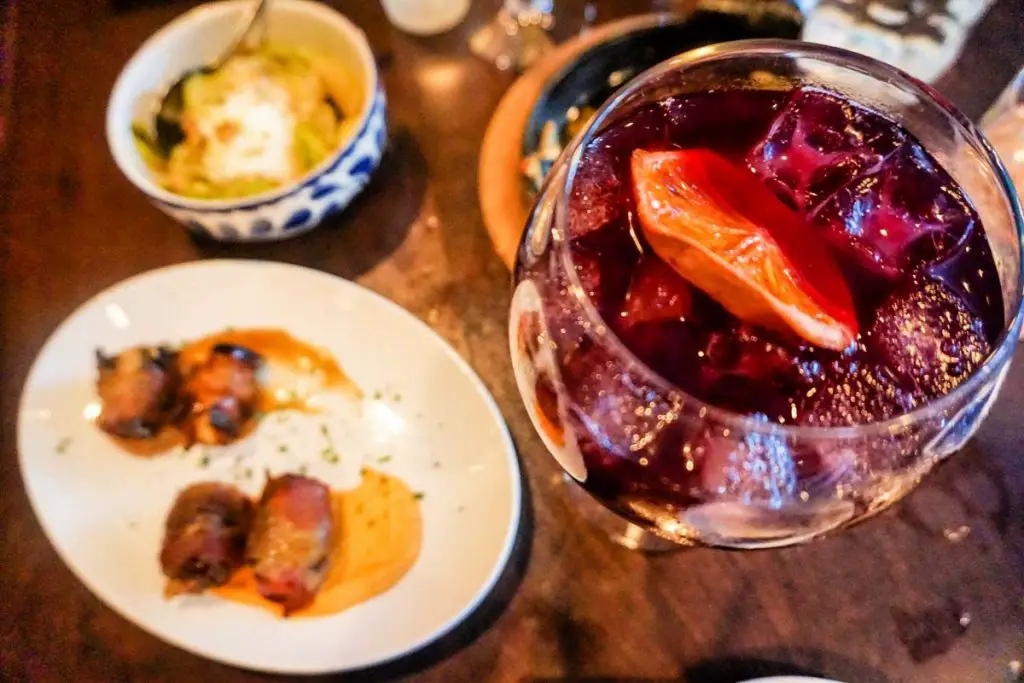 Aventura is located at 216 W Washington Street, Ann Arbor, MI 48104.
Indulge Your Sweet Tooth with Your Sweetie
Though scientific evidence may be lacking, some claim chocolate is an aphrodisiac for women. Whether you believe in the power of chocolate or just love the taste, you'll want to track down Mindo Chocolate, artisanal chocolates made locally in Dexter, Michigan. Also, if you or your partner loves chocolate, Zingerman's Next Door stocks a case full of truffles and a retail display of chocolate bars from around the world. Ask the staff for their favorites, and you'll walk away with truly unique chocolates.
Beyond chocolate, Ann Arbor is a sweet-toothed visitor's dream destination. Take your date to Le Bon Macaron or TeaHaus for fancy French macarons and tea. During warmer months, cool down with one of Blank Slate Creamery's house-made ice cream flavors. You'll also find gelato at Zingerman's Next Door and Zingerman's Creamery. Neighboring Zingerman's Creamery are two more stops for sweet-tooth couples — Zingerman's Bakehouse for pastries and Zingerman's Candy Manufactory store.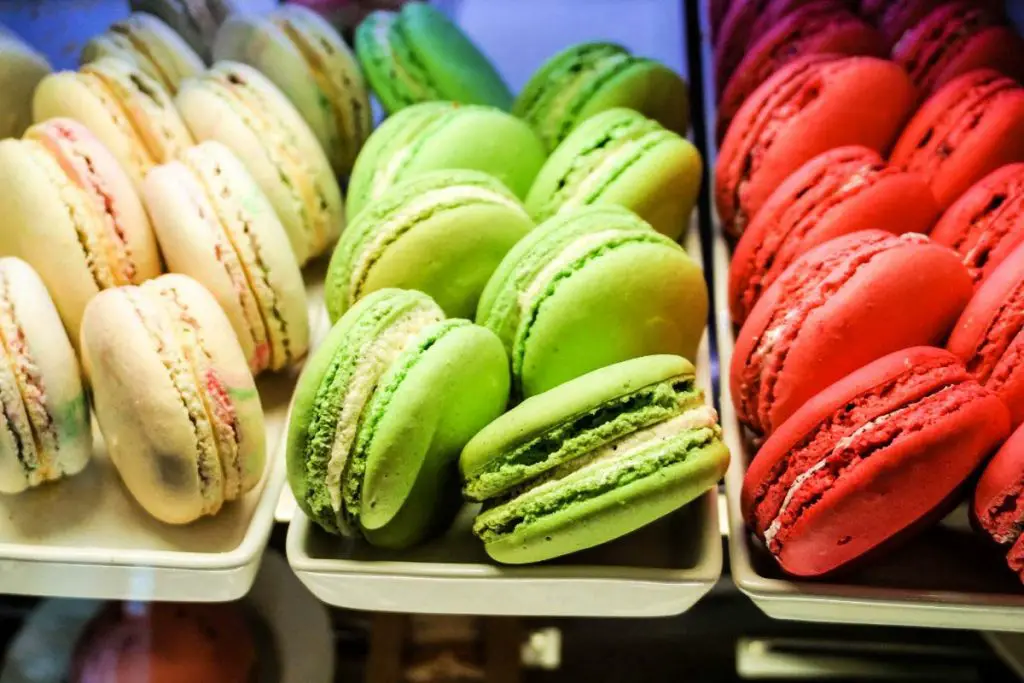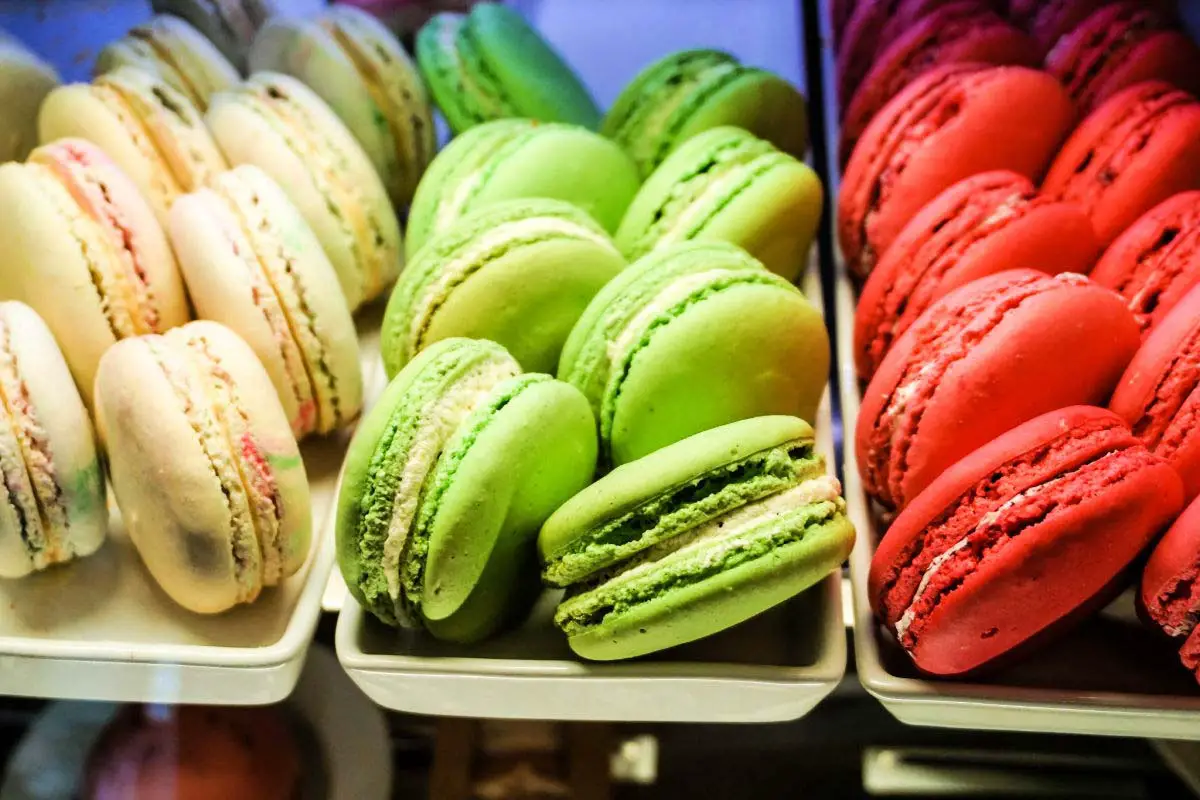 Sips with Your Sweetheart
For my final Ann Arbor date idea, I'm sharing one of my favorite date night activities — sharing a drink! When my boyfriend and I did an overnight date in Ann Arbor, we indulged in a nightcap at the Graduate's Allen Rumsey Supper Club, where I had a refreshing gin-based cocktail cleverly named after the local botanical garden.
Other swanky downtown Ann Arbor spots for sophisticated cocktails include Nightcap, The Last Word, and The Ravens Club. For the adventurous-in-drinking couples, try something a bit different with a mead and cider tasting at Bløm Meadworks.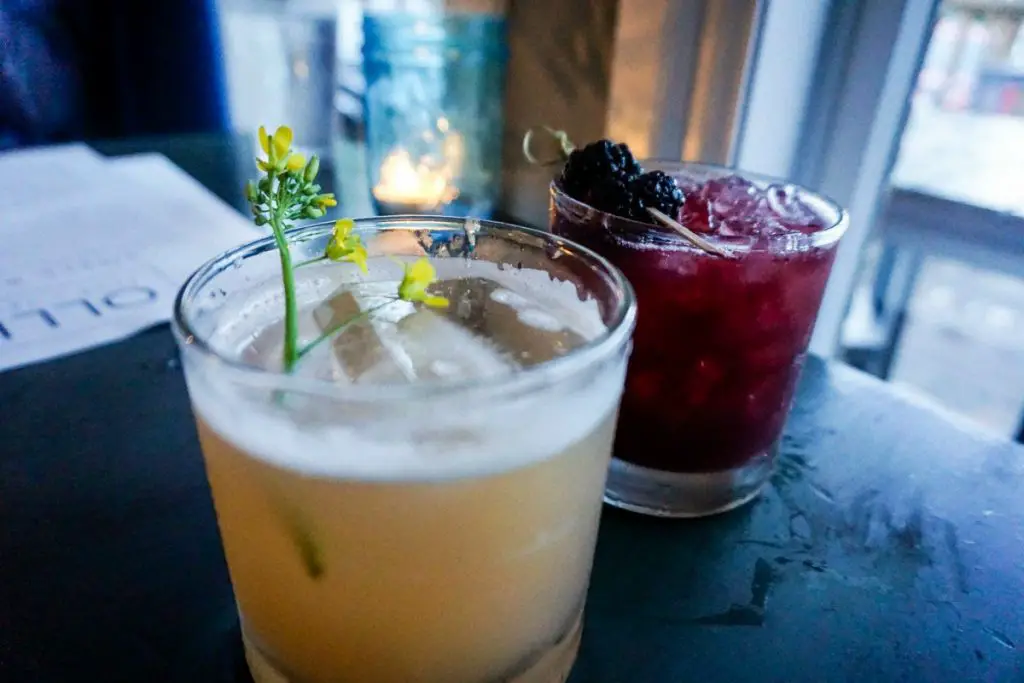 More Ann Arbor Date Ideas
From sweet and tender to exciting and exotic, Ann Arbor has date night spots for couples with a wide variety of tastes. Here are a few more ideas for your next date night or romantic getaway in Ann Arbor:
If you are planning a romantic night in Ann Arbor …
You may want to download this article with GPS coordinates to each of my recommended romantic date night spots in Ann Arbor. Then you can easily access all these foodie date ideas on the go with walking and driving directions. Also, the GPSmyCity app offers even more self-guided walking tours in Ann Arbor that could be fun date activities. If you are wondering what GPSmyCity is, I've explained why it's such a helpful resource for travelers in this post.
Read More Posts Like This
Save this post to your Pinterest board for date ideas, romantic getaways, or Ann Arbor, Michigan!
Which Ann Arbor date activity would you do with your boo?