This post is sponsored by GPSmyCity. As always, all opinions shared are my own. 
Have you ever wished you could map your route to the attraction or restaurant you've just read about in a travel article without using your phone's data or connecting to Wi-Fi?
Or, have you ever wanted to navigate your sightseeing with a travel blogger's suggested off-the-beaten-path itinerary, but you couldn't access the blog post while on the road?
Well, my traveling friends, GPSmyCity has resolved these issues for us with their GPS-guided travel articles available as apps you can download to your smartphone.
So, why should you use GPS-guided travel article apps?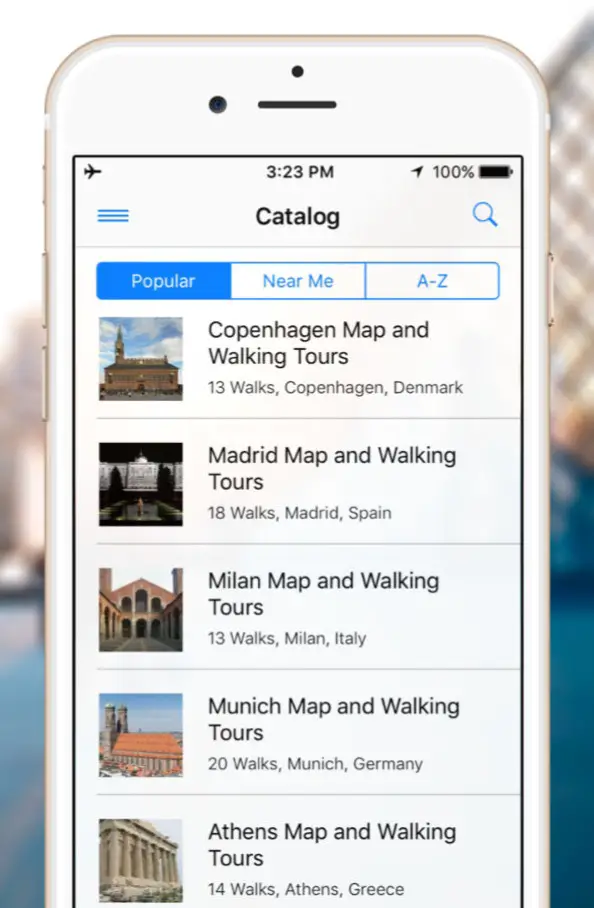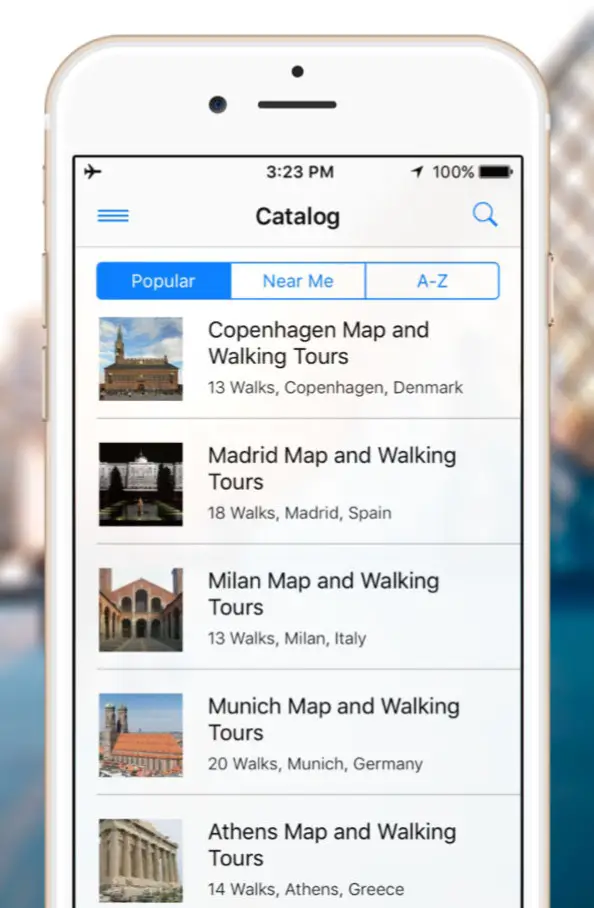 Imagine you are traveling and want to dine at a restaurant or visit a museum I've highly recommended in one of my blog posts.
Of course, you could have saved my blog post to your Pinterest to reference later. You also could have bookmarked it on your phone.
However, in order to refer back to it, you'll need Internet access. Unfortunately, you may not always have Internet access while out and about. This is especially true while traveling abroad. You may not have a data plan for the country you are visiting, or you might not be able to connect in remote areas.
Now, let's say you are able to access and reread my blog post to get the name of that restaurant or museum. Then you'll still need to look up directions to get there. So many steps just to find out which restaurant I said you shouldn't miss!
Trust me, there is a much faster way to find this information and consequently your desired destination.
With the GPSmyCity app, travel articles have been embedded with GPS coordinates and an offline map to the attractions and restaurants mentioned in the article. Plus, GPSmyCity offers more than 6,000 of these GPS-guided travel articles and city walks covering more than 1,000 cities around the world!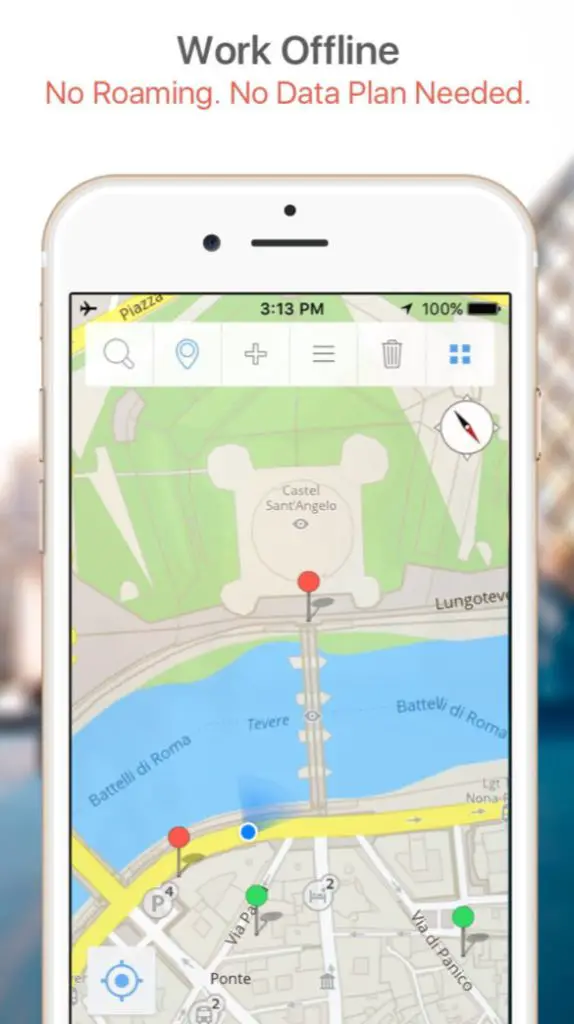 Okay, but how does GPSmyCity really work?
Well, you'll first need to download the FREE app to your mobile device. You'll find it in your iPhone's or iPad's App Store. Don't worry, Android users, GPSmyCity's GPS-guided travel articles and city walks are available to you too. You'll find their apps via Google Play on your Android device.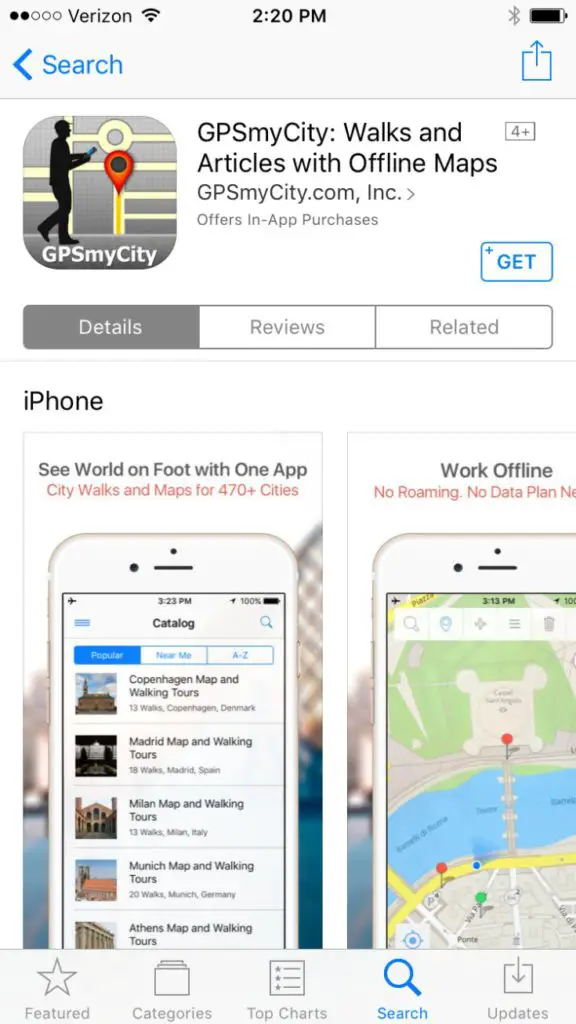 On an Apple device, GPSmyCity is a single app with in-app purchases. On an Android device, you'll want to download the specific GPSmyCity app for your destination such as New Orleans Map and Walks or Traverse City Map and Walks. Then you can use in-app purchases to upgrade from the free articles to the GPS-guided version.
Once the app is downloaded, you'll find thousands of travel articles to read. For free! If you allow the app to use your location, it will automatically pull up articles for cities near you. I've downloaded the GPSmyCity app to my iPhone. Opening the app while home in West Michigan, I see articles for nearby travel destinations including Ann Arbor, Lansing, Chicago, and even my own article about my favorite restaurants in Grand Rapids.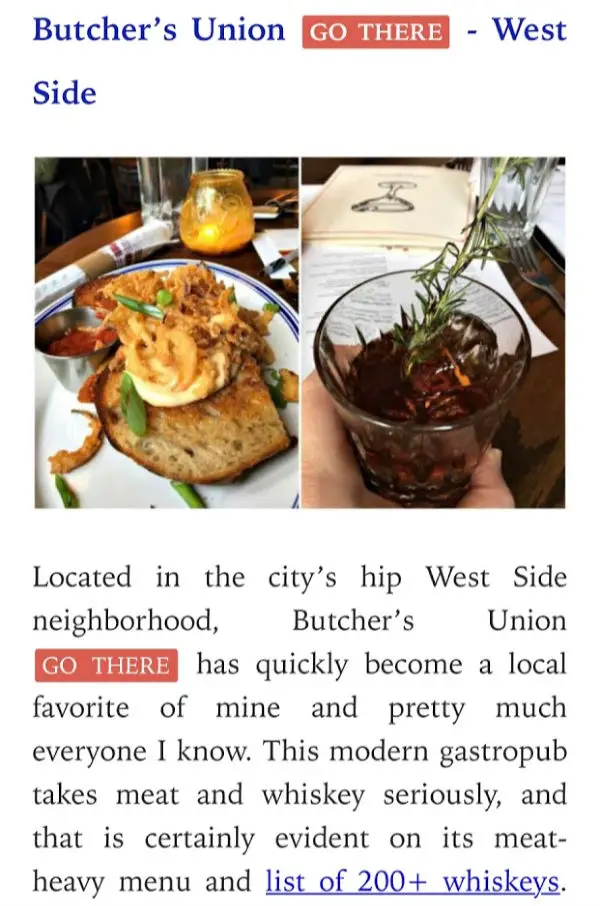 When I click into my article about Grand Rapids restaurants, I see "GO THERE" in a bold orange-red colored box embedded into my article. By tapping on "GO THERE," a new page opens in the app prompting me to upgrade for $1.99. This upgrade allows me to see all the restaurants in the article on a handy map. Plus, that map is available to me while offline. Additionally, the upgrade provides travel routes by foot, car, or bicycle to the places mentioned in the article.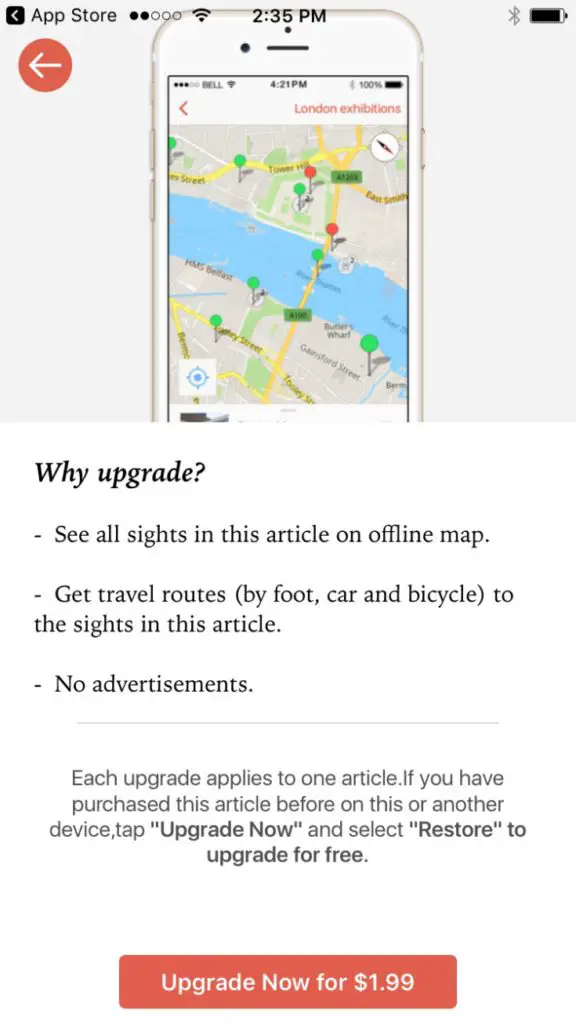 Once you've upgraded an article to a GPS-guided version, you won't need to connect to the Internet to use the map or GPS-guided routes.
But, what is the benefit of a GPS-guided travel article?
When you visit an unfamiliar city, you generally have two options to acquaint yourself with the destination. Option 1: Join a tour. Option 2: Set off on your own to explore.
Some travelers may prefer Option 1, and I do love the local knowledge I pick up from tour guides. While often convenient, this option unfortunately doesn't allow you to explore a city at your own pace. From my own experience on group tours, I was disappointed to be rushed through sightseeing at the Arc de Triomphe — a monument I was so excited to see in Paris. On the flip side, I toured so many Incan ruins in Peru that they all started to blend together in my mind. Had I been traveling on my own, I could have skipped some of these ruins for more time wandering the streets of Cusco, visiting a museum, or sipping Pisco Sours.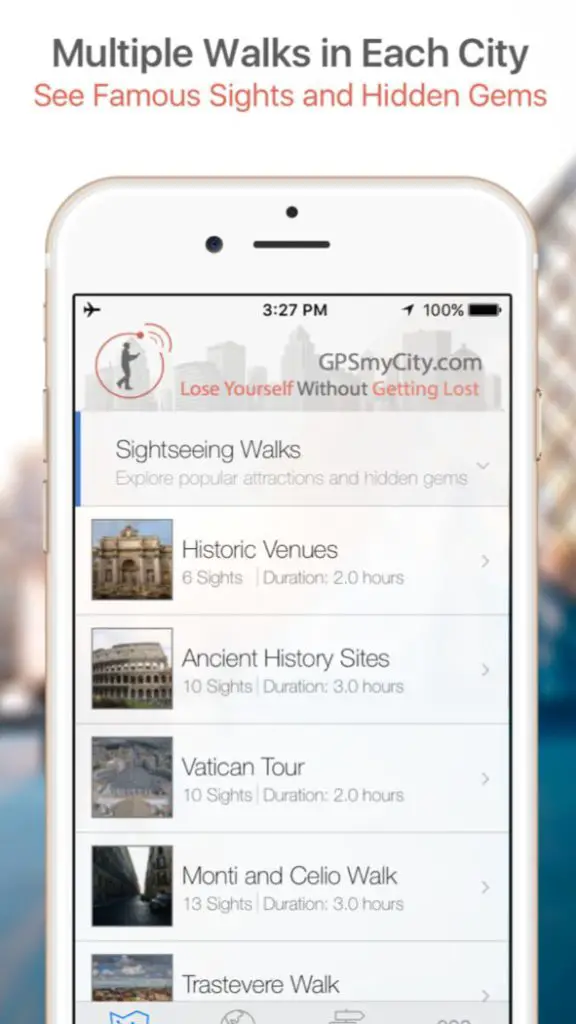 If you prefer Option 2 while traveling, you are definitely going to get some use out of GPSmyCity apps. Once you've downloaded the upgraded GPS-guided article, you'll have access to the map whether you are connected to the Internet or not.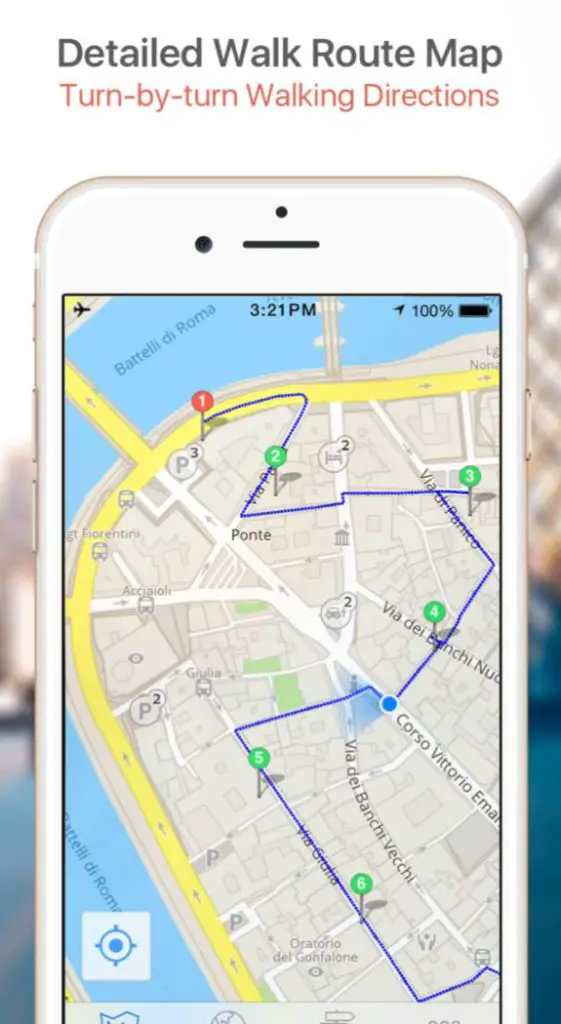 You'll be able to wander the city at your own pace to discover the famous sights, attractions, monuments, restaurants, and hidden gems just like you would with your own personal tour guide. Plus, this option is likely a fraction of the cost of a tour!
Find More of My Articles on GPSmyCity
Like the concept of accessing my travel guides on the go? These are some of my articles available to download and upgrade for GPS navigation:
Pin this post for future reference!

Do you prefer to take tours or explore cities on your own while traveling?
Disclosure: I will receive a few cents from each app upgrade of my articles. This helps to offset the costs of the blog. I thank you in advance for your continued support of The Epicurean Traveler. As always, all opinions shared are my own.
Save
Save
Save
Save