Have you ever tasted traditional Irish foods? On my most recent trip to Ireland, I tasted some of the comforting, rustic dishes in this roundup of traditional Irish cuisine.
Whether you will be traveling in Ireland someday or are looking for a classic Irish dish to serve on St. Patrick's Day, guest blogger Lianne, who writes about Ireland travel at My Discover Ireland, shares seven traditional Irish foods worth tasting.
Additionally, if you seek out local cuisine when you travel, check out the rest of our Foods Around the World series. We have food guides for China, Dubai, Japan, Latin America, Pakistan, Paris, and Singapore.
Disclosure: This list of seven traditional Irish dishes contains some affiliate links. When you click on one of these links to make a purchase, I may earn a small commission. Of course, this is at no extra cost to you, and I only recommend products and services I would use myself.
---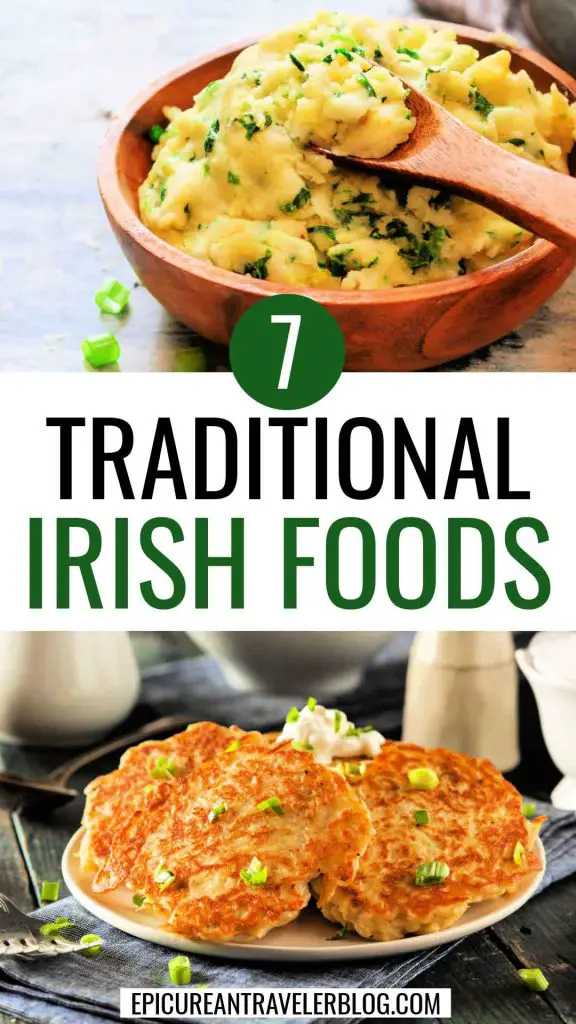 What is traditional Irish food?
Originally, traditional Irish food recipes tended to be both wholesome and simple, with just basic Irish-grown ingredients in most cases.
During the 1800s, Irish cuisine consisted of hearty dishes that fed the poor. These traditional Irish recipes didn't contain any exotic ingredients; instead, ingredients were only what was readily available to the cooks at the time.
However, over time, Irish chefs started to modify these classic Irish dishes. Creative chefs made these longstanding recipes a little more exciting, while still maintaining the Irish root of each dish.
Irish Food Experiences in Ireland
Are you planning a trip to the Emerald Isle? If you are reading this Irish food guide to learn what to eat in Ireland, you might consider also booking an Irish food experience for your trip. You can taste some of Ireland's traditional foods during one or more of these culinary activities!
eatwith Dublin Cooking Class & Dinner
In this Irish cooking class, you'll prepare and eat a traditional Irish dinner in the cozy Central Dublin home of your Irish hostess. Your three-course meal will start with Irish soda bread and end with a creamy Irish coffee.
Delicious Dublin Food Tour
Follow your knowledgable local foodie guide on a 3-hour walking food tour of Dublin. While learning some Irish food history, you'll stop to taste Irish cheese, traditional Irish pub foods washed down with Guinness, and other must-try foods in Dublin.
Secret Food Tours' Dublin Tasting Tour
On this tasting tour of Dublin, you'll sample traditional Irish foods, such as boxty or soda bread. During the tour, you'll also see Dublin landmarks such as Trinity College and the Guinness Storehouse.
Seven Traditional Irish Foods to Try in Ireland
Now that you've learned how traditional Irish food came to be renowned around the world as wholesome comfort food and where to experience it in Ireland, let's take a closer look at seven of Ireland's best dishes!
Beef and Guinness Stew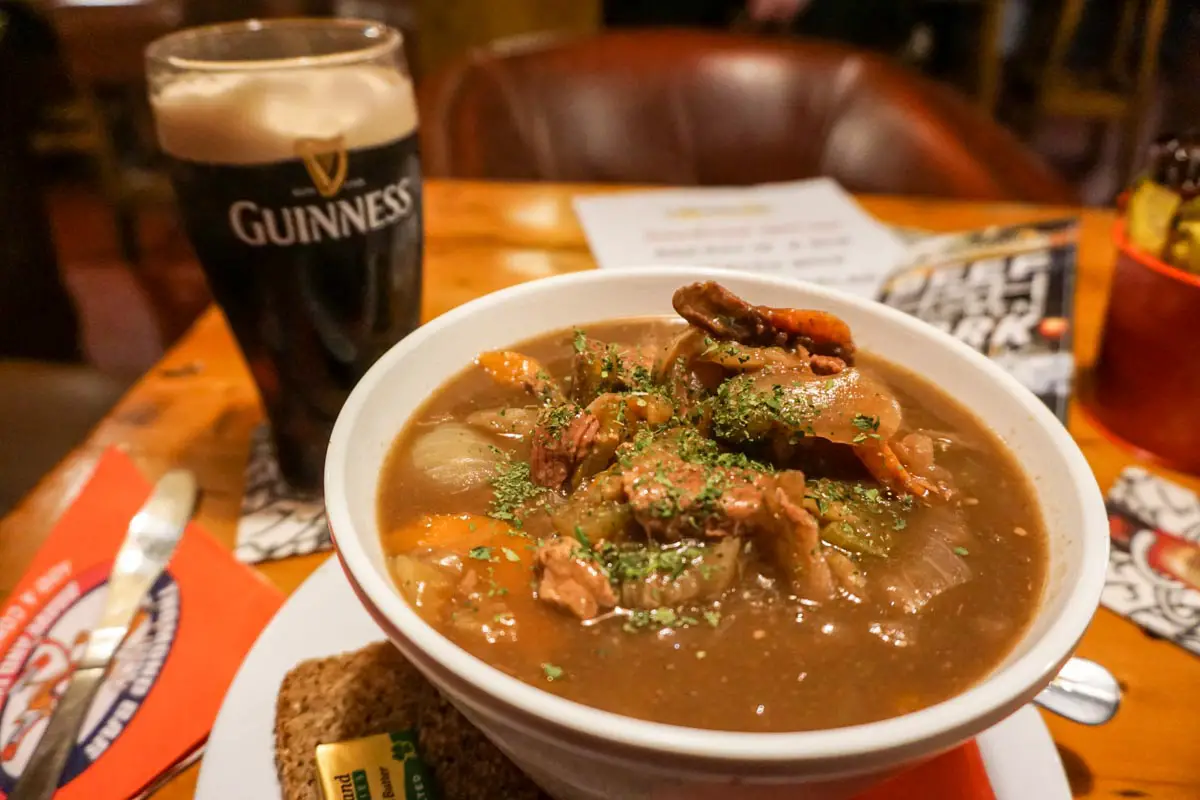 Beef and Guinness Stew is one of the most well-known Irish dishes. Packed full of root vegetables, seasonings, beef, and, of course, the pièce de résistance, the Guinness gravy, this is one hearty meal you'll want on a chilly winter or autumn day.
You can serve this as a stew alone, or,  if you're feeling a little more adventurous and want to take it one step further, you can use it as the filling for an impressive Irish stew pie.
Learn how to make traditional Irish stews and soups with The Irish Pub Cookbook!
Bacon and Cabbage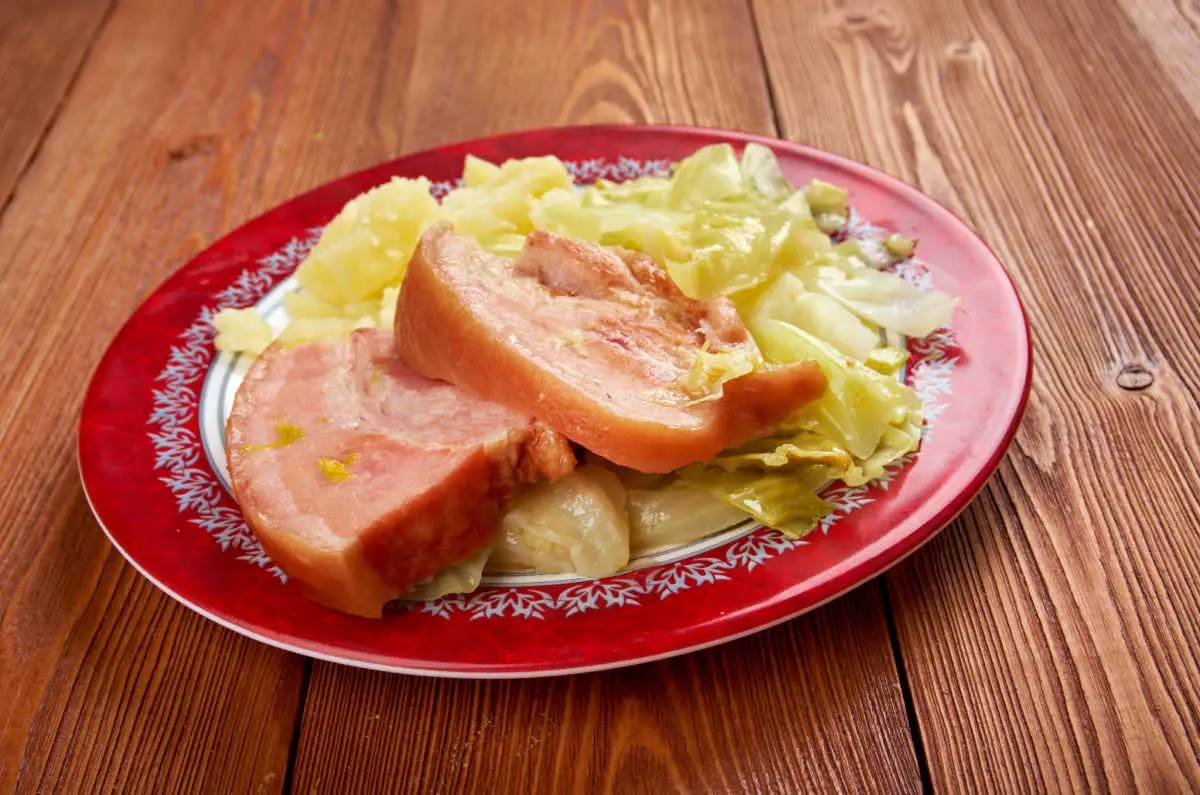 Considered Ireland's national dish, bacon and cabbage is a traditional Irish meal with a long history in Ireland.
When this dish was made originally, the cabbage was cooked in the same pot as the bacon. Only one pot could hang over the fire at a time, so when the bacon was almost cooked, the Irish cooks added the cabbage for the last half hour of cooking.
The bacon water gives the cabbage a salty, unforgettable flavor, and this is why many Irish people try to recreate this cooking method. If done correctly, this seemingly basic meal becomes a flavorsome masterpiece.
This dish is best cooked using pork loin, especially if it still has the rind on it, as it adds to the incredible salty flavor. It is typically served with potatoes and a rich and creamy parsley sauce.
Dublin Coddle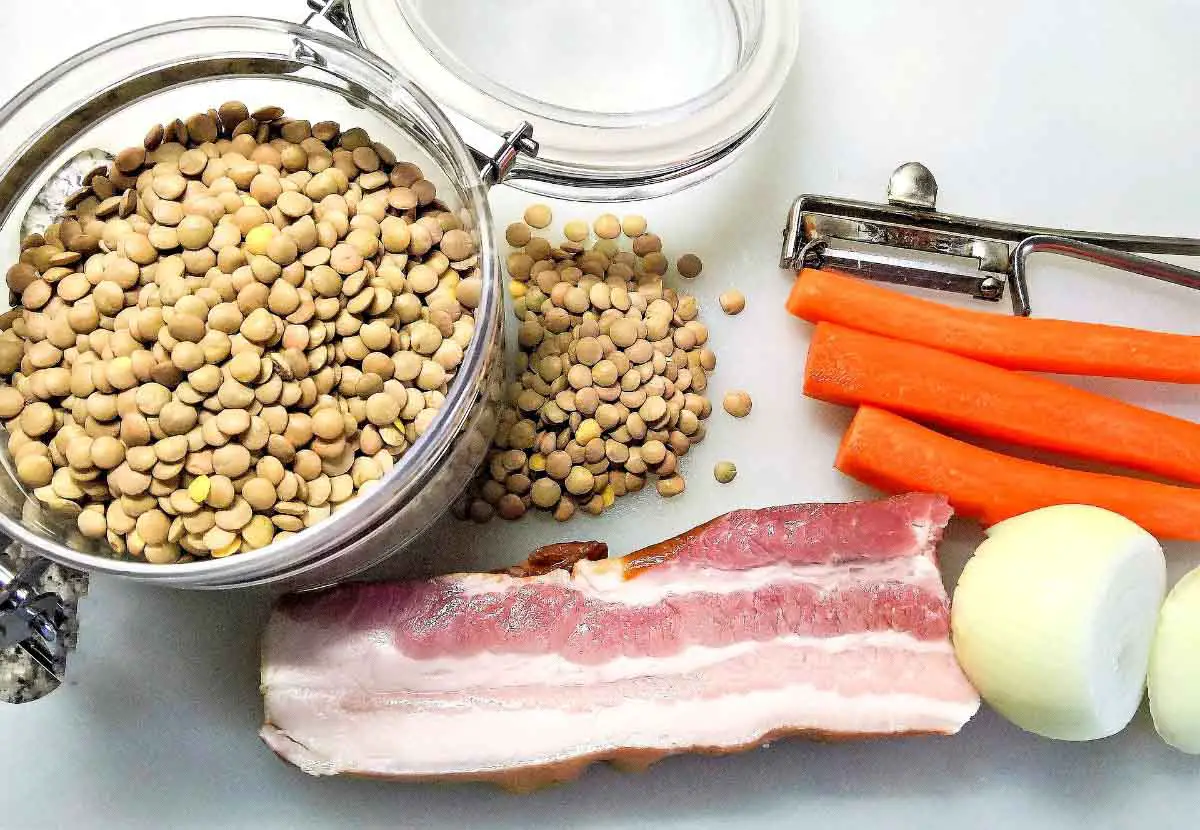 Coddle is predominately a Dublin dish, and it is often referred to as Dublin Coddle. It is a hearty and nutritious food that originated as an alternative to traditional Irish stew, which was usually made with lamb or mutton.
Recipes vary from home to home in Dublin, but the staple of every coddle remains the same: sausage, bacon (or rashers as it's called in Ireland), lentils, onion, and potatoes. Yet every household has its own twist to this dish.
Coddle is the ultimate comfort food and must be tried at least once.
Boxty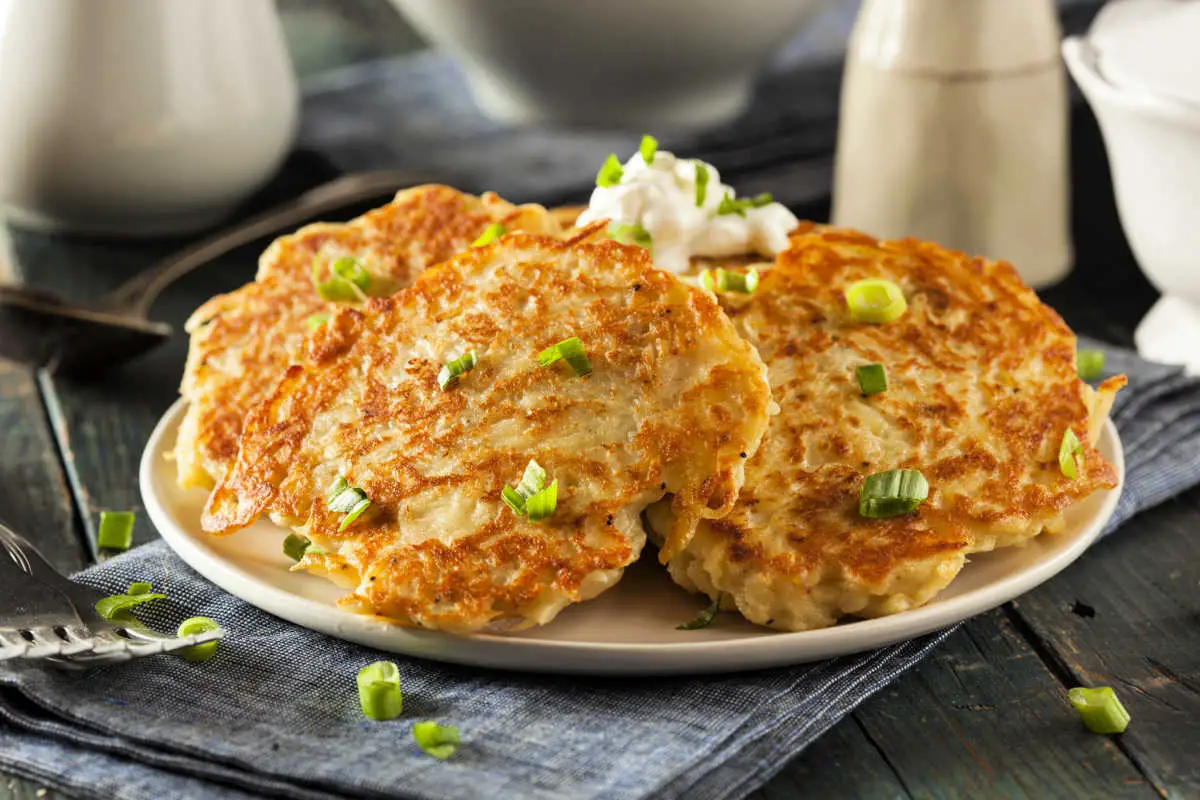 Boxty puts an Irish twist on potato pancakes, and it is mostly associated with the north midlands of Ireland in Connacht and Ulster.
There are many variations of this simple recipe, but all of them contain finely grated, raw potatoes served fried.
With modern taste buds being more diverse, some recipes have started to add spices or vegetables into the mix. However, the plain old griddled style is the original and seems to be the favorite among the Irish. Sometimes there is no beating the original.
Try this traditional Irish dish at home with the boxty recipe from Real Irish Food: 150 Classic Recipes from the Old Country!
Irish Barmbrack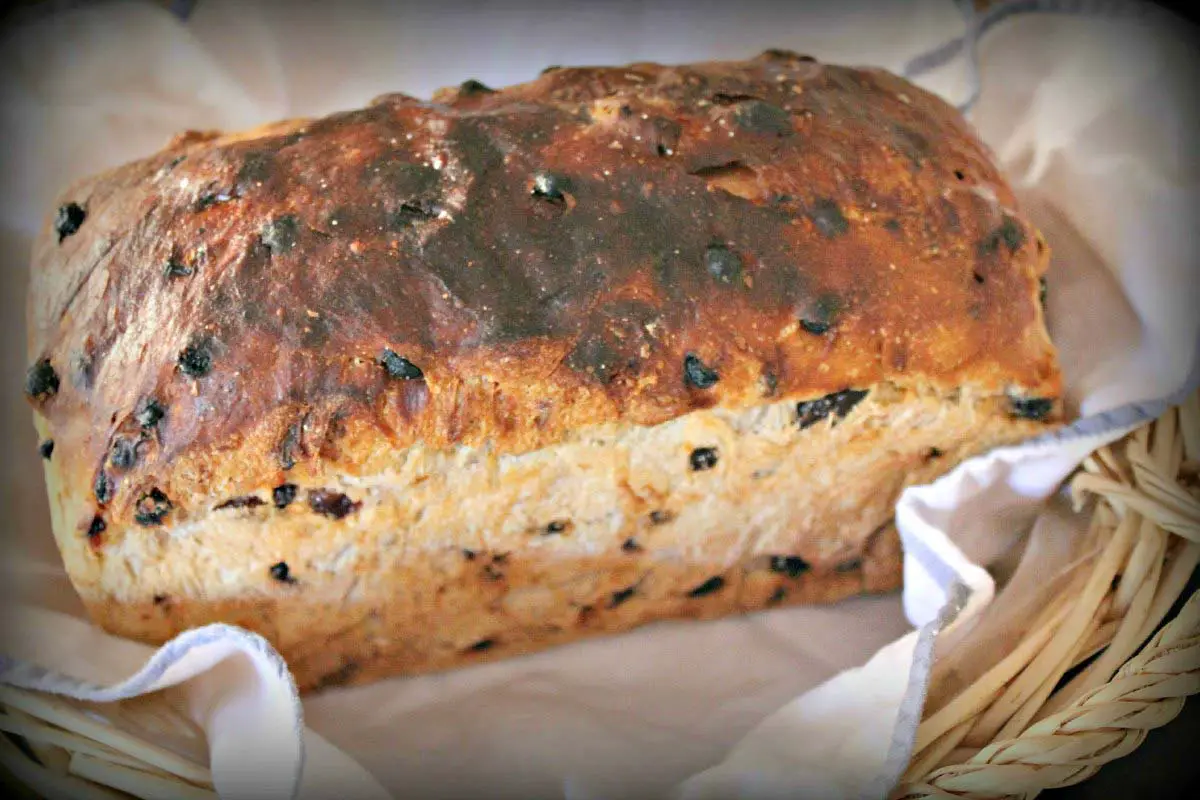 Traditionally, brack was a sweetened bread baked with sultanas and raisins to add flavor and texture to the regular bread.
However, as the Irish palates grew, so did the recipe. It began to include peaches, apricots, prunes, and pumpkin pie spices.
This dish also has a bit of a myth to it, passed down through the Irish generations. At Halloween, brack traditionally contained various objects baked into the loaf and was used to predict the fortune of those who found the items in their slice.
This Halloween ritual has evolved slightly. The brack now only contains a ring — and the folklore is the person whose slice contains the ring will get married soon. So be careful deciding which slice you get!
Colcannon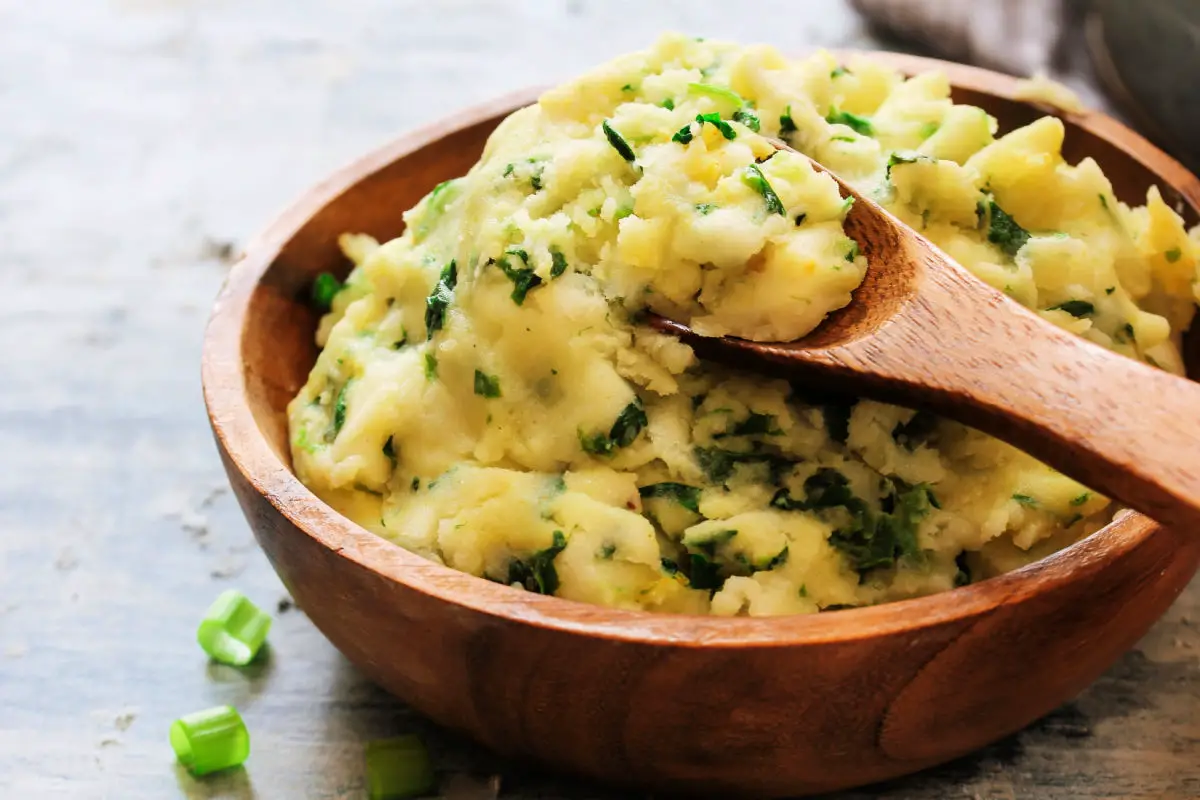 Colcannon is made from mashed potatoes and curly kale with a sprinkle of scallions, milk, butter, and seasoning. It is probably as Irish as a dish gets!
If you are feeling brave, you can add whole-grain mustard to this dish to give it a bit of a bite.
As the Irish are a superstitious bunch, another Halloween custom is attached to this dish. It is well known to serve colcannon with silver coins wrapped in tin foil to symbolize good fortune for those who find the coins in their meal.
Serve colcannon on your dinner table using the recipe in Real Irish Food: 150 Classic Recipes from the Old Country!
Irish Soda Bread
In Gaelic, Irish soda bread is called Cáca Baile, which translates to cake from home.
What makes Irish soda bread different from other types of soda bread around the world? Buttermilk is replaced by live yogurt or even stout in the Irish recipe!
Irish soda bread recipes also call for soft wheat. Therefore, Irish soda bread is typically made with cake or pastry flour, which has lower levels of gluten than bread flour and gives it a somewhat sweeter flavor.
This bread is best served for supper, toasted with butter alongside a large cup of tea.
Want to make soda bread at home? Try the recipe in The Complete Irish Pub Cookbook!
Which traditional Irish dishes would you like to try in Ireland?
All of the aforementioned Irish dishes can be recreated at home. However, ideally, to really get the most out of Irish cuisine, it should be tasted in Ireland to experience fresh Irish produce and the cooking of Irish chefs.
The Restaurants Association of Ireland revealed the top place in Ireland to get some grub in 2017. So for foodie lovers out there, if you are planning a trip to Ireland, rent a car and travel to West Cork, winner of the 2017 "Foodie Destination" award. You won't regret it!
You can make these traditional foods from Ireland, too!
All seven of the authentic Irish dishes that Lianne shared sound delicious and comforting, and I enjoyed the Irish soda bread and Beef and Guinness stew that I ate in Ireland.
These Irish foods would also be fun to revisit on St. Patrick's Day, and you'll find even more traditional Irish food recipes in these top-rated Irish cookbooks:
Read Related Articles
Save this post to Pinterest to reference later!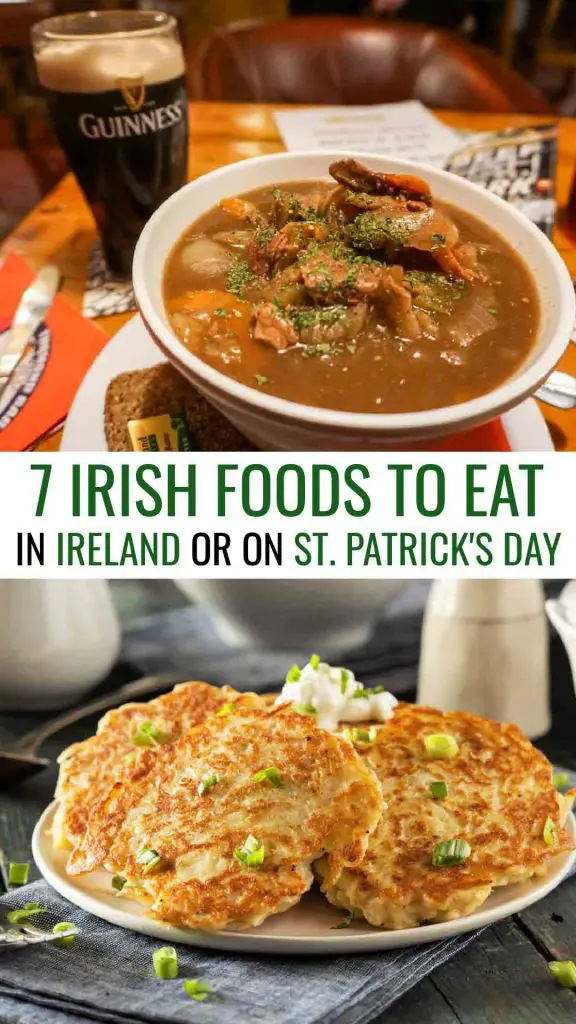 Editor's Note: This article was originally published in September 2017. It was most recently updated in May 2023.