Have you ever eaten Pakistani cuisine? Guest blogger Noor Najam, a Pakistani university student who loves to explore different flavors and cuisines, shares four Pakistani dishes you absolutely have to try.
Personally, I was sold on this regional cuisine while sampling some truly tasty foods at an Indian-Pakistani-Nepali restaurant while on a Twin Cities food tour in Minneapolis, Minnesota. So, let's dive right in (and try not to drool on our keyboards) with …
Disclosure: This guest post about Pakistani food contains some affiliate links. When you click on one of these links and make a purchase, we may earn a small commission. Of course, this is at no extra cost to you.
Four Pakistani Foods You Must Taste
The culture of Pakistan is a blend of many cultures, and so is its food. Pakistani food has its own distinct taste and unique recipes. The dishes are rich in spices and herbs, and a bite of them can cause fireworks in your mouth.
If you are dining at a Pakistani restaurant or visiting Pakistan, you must keep this list of must-have Pakistani dishes with you and try them out.
Super Spicy Biryani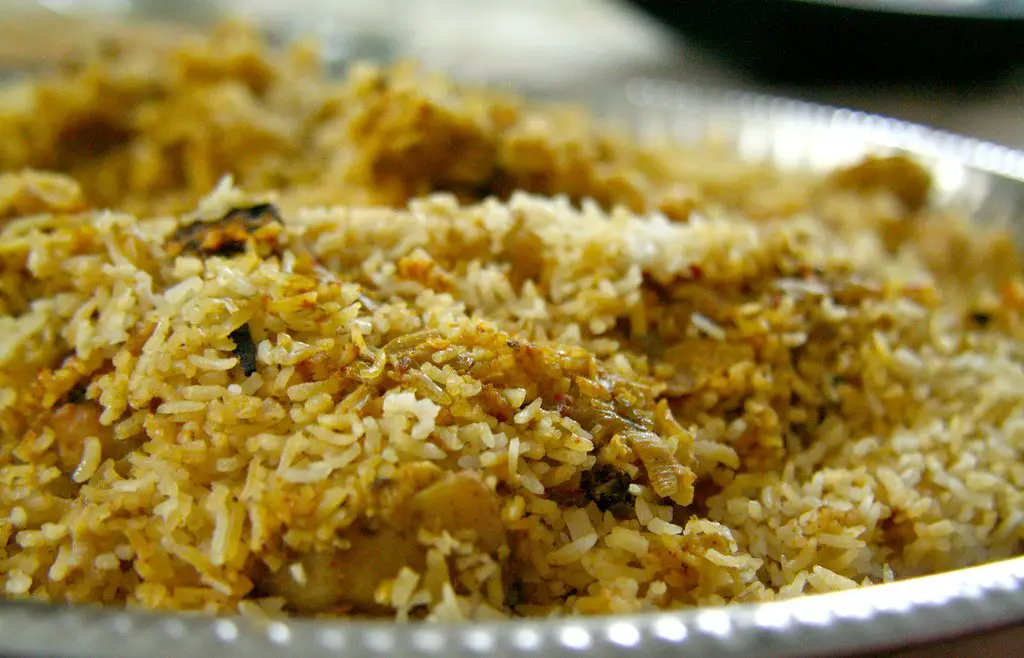 Photo Credit: Flickr user Shehal Joseph | License
Whether you are a rice lover or not, I can guarantee that you can get addicted to the taste of Biryani. It is a famous dish in South Asia — and a permanent part of Pakistani culture. A Pakistani wedding feast with Biryani is inevitable. Consisting of spicy rice with meat and slices of potatoes, Biryani is usually served with flavored yogurt and salad.
Pakistani Biryani Recipes To Try At Home
Falooda: The Wholesome Dessert
Now, this one is a sweet dish and a very wholesome dessert. It has all the yummiest ingredients layered in one glass. The bottom of the glass contains a boiled spaghetti-like noodle. A scoop of ice cream is placed on top of it. Then, a layer of fruit and nuts is added with some jelly. The dessert is no less than a complete meal, and it is eaten as a snack rather than an after-meal dessert. It is heavenly, delicious, and a must-try for all those with a sweet tooth out there!
Falooda Recipes To Try At Home
Healthy Haleem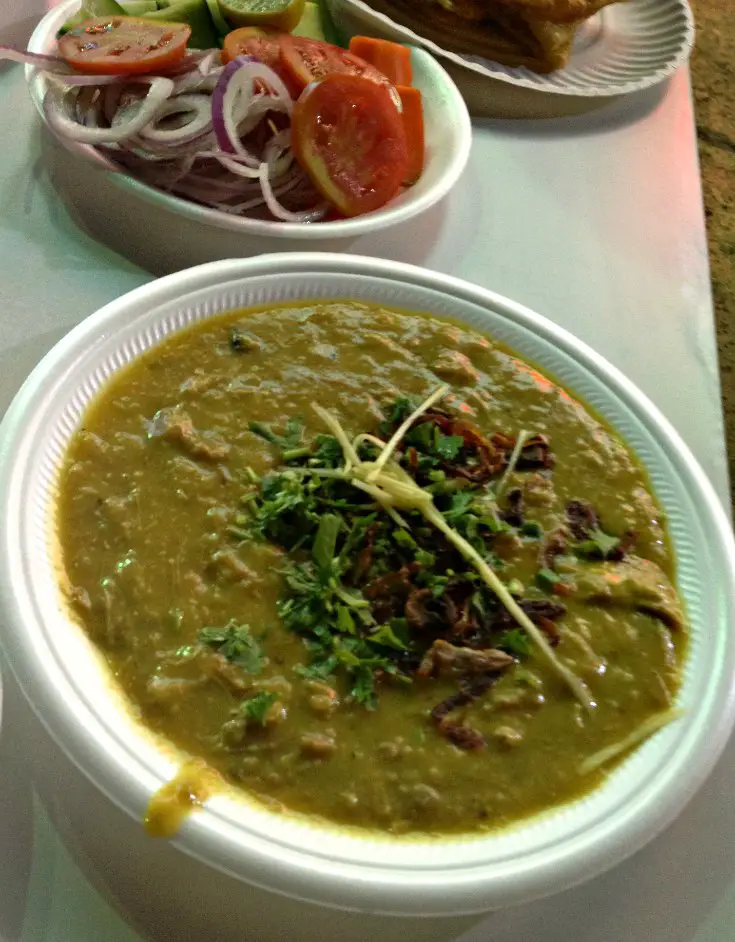 Photo Credit: Flickr user Krista | License
Packed with protein, Haleem is a healthy stew of shredded chicken or beef and herbs. The consistency is similar to that of porridge, and it can be eaten with a spoon. Yet the taste is so savory and addictive that you cannot say "no" to it. However, it is only cooked for special events as it requires a lengthy process. This dish is often served with fried onions, sliced lemon, ginger, and coriander leaves.
Haleem Recipes To Try At Home
Hot Bowl of Nihari
Nihari is another traditional dish of Pakistan that is extremely satiating and leaves you full for hours. People in Pakistan prefer eating this dish for breakfast so that they stay up and running all day. The dish has a thick gravy with pieces of meat in it. The gravy is made of flour, milk, and different herbs and spices, which make it very filling and savory. The dish is served with sliced ginger and lemon and coriander leaves. It is eaten with hot naan and served when it is sizzling hot.
Nihari Recipes To Try At Home
About The Guest Blogger
Noor Najam loves to explore culinary delights and tastes of different regions. She also likes to stay fit and make healthy food choices. Noor thinks she should have studied for a culinary-related bachelor's degree instead of social sciences. She regularly posts on https://pateeri.com/.
Save this post to Pinterest!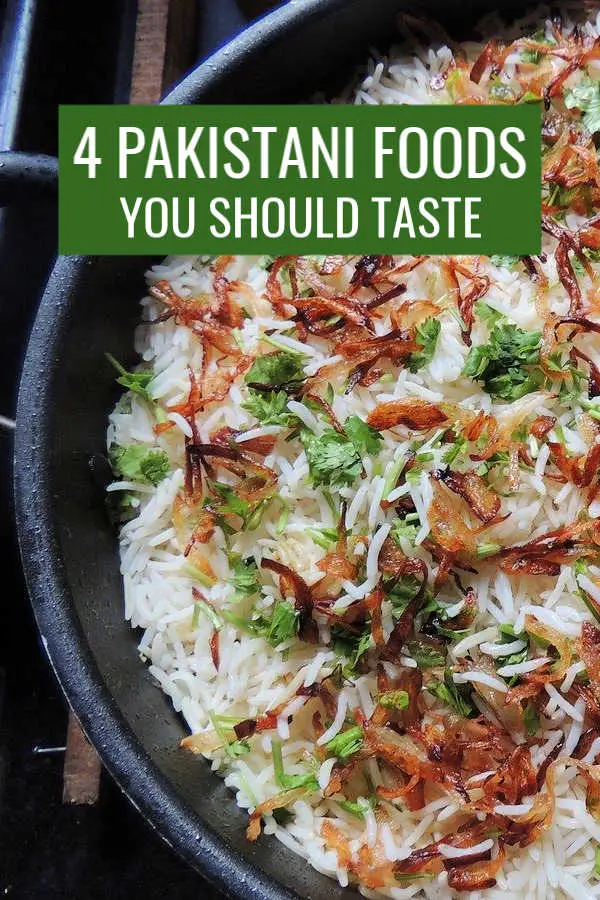 Image by Seb Powen
Visiting Pakistan?
Conclusion
Guest blogger Noor Najam has recommended four flavorful and authentic Pakistani dishes you should taste. I'd love to try falooda for dessert! How about you?
While you could travel to Pakistan to eat spicy Biryani, you may even find it closer to home. I've certainly seen the dish listed on the menu of Indian restaurants in the US. If you like to cook, you could even try making Pakistani food at home using one of the cookbooks I've linked below.
If you liked this post about Pakistani cuisine, you might also enjoy reading:
Which Pakistani food would you like to try?
Editor's Note: The lead photo (license) is by Flickr user Wasif Malik.