In this introduction to Latin American cuisine, our guest blogger shares 10 mouthwatering Latin American foods worth traveling to taste. Perhaps these 10 authentic Latin American dishes will inspire you to travel south of the border for your next trip!
Disclosure: This post contains some affiliate links. When you click on and make a purchase from one of these links, I may earn a commission. Of course, this is at no extra cost to you.
---
Regardless of where you're from, food has long been an essential part of different cultures and bringing people together. Trying a country's authentic cuisine can be a major motivator behind travel, and that is why you might consider choosing a Latin American destination for your next trip. 
As you plan to book your next travel excursion to Latin America, allow these 10 traditional dishes to inspire the trip of a lifetime.
Argentina: Asado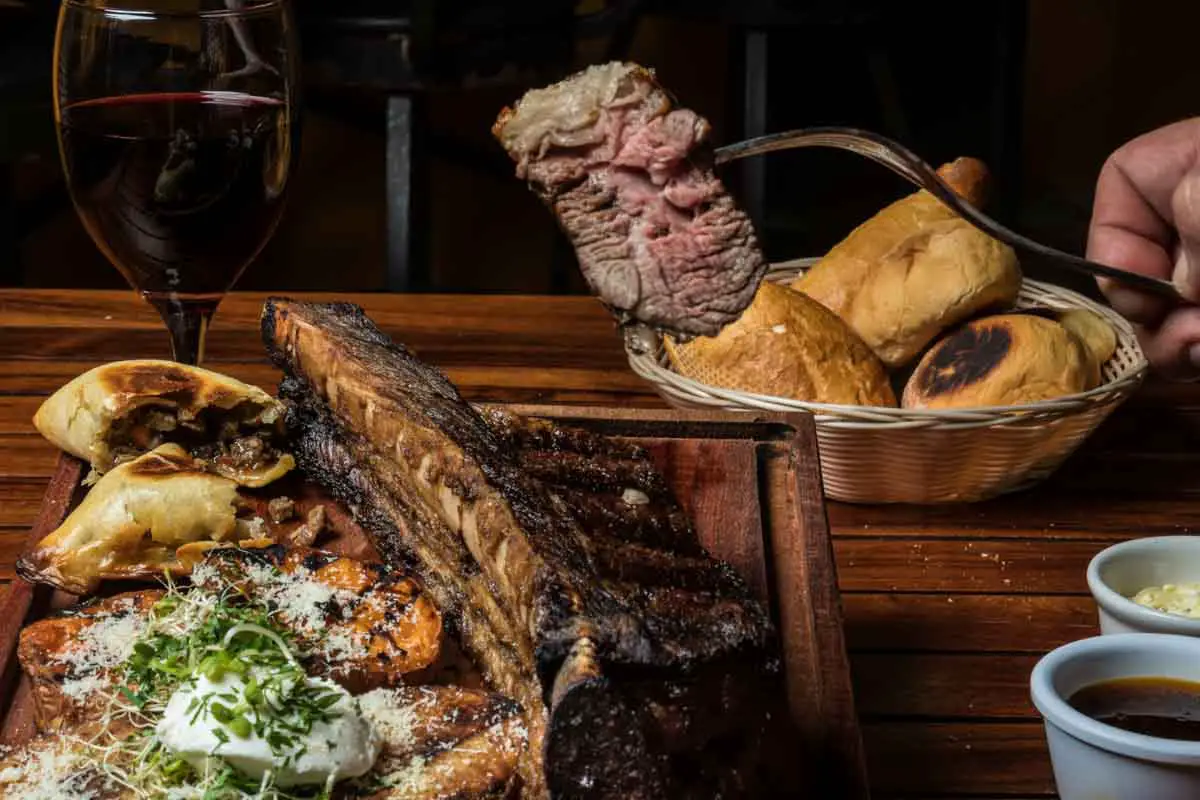 In traditional Argentine cuisine, "asado" derives from "asar," meaning "to grill." Essentially, asado is barbecue.
Asado is usually made with beef — the most favored choice of meat in South American cooking. Alternatives to this traditional dish may include pork, lamb, or mutton, although it's not as common.
While chorizo sausages are typical for grilling asado, the real excitement comes from actual cuts of meat. Asado is normally topped with salsa criolla — made from bell peppers, onions, and tomato — and chimichurri.
Argentines never need an excuse to gather for asado, whether serving a large crowd or a handful of people. In fact, they consider the process of grilling to be a team effort. At its heart, asado is simply about the pleasure of eating together.
Don't miss this eight-course Argentine asado dinner served in a fireside setting if you travel to Buenos Aires! At Fogón Asado, you'll see the grilling action as you taste chorizo, ribeye, ribs, and more. Plus, you'll learn how to make chimichurri and enjoy wine pairings with your Argentine barbecue.
Brazil: Feijoada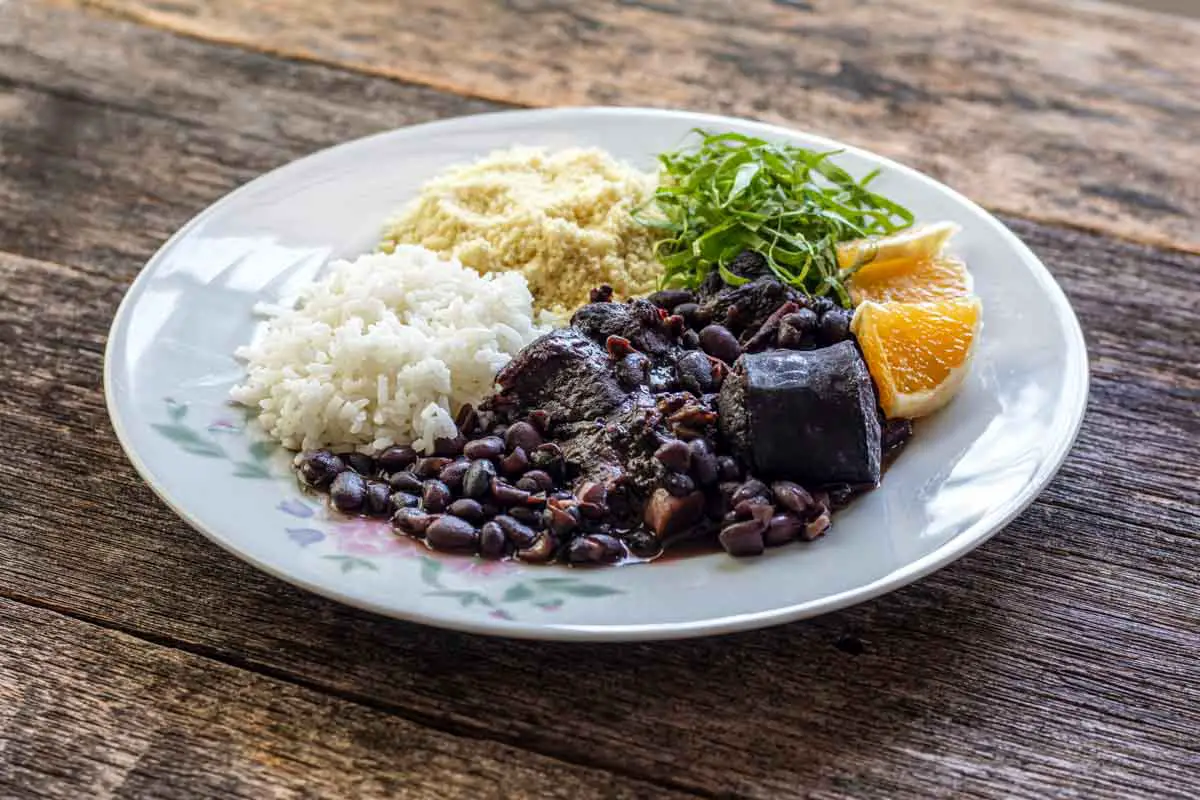 Feijoada isn't a menu item you'll typically find at restaurants in the United States. However, it's a national delicacy you'll want to eat when you visit Brazil.
"Feijão" is actually the Portuguese word for beans. When Portugal colonized Brazil in the 1530s, the feijoada dish became widespread. This is why you'll see other Portuguese-settled countries also have variations of the same meal.
When you order feijoda, you can expect to receive a black bean stew full of salty, smoked pork and beef. A side of rice, sauteed greens, and orange slices round out this delectable meal, while most portions are served topped with toasted cassava flour.
In a way, feijoada can be considered Brazil's ultimate comfort food. It's as rich, warm, and vibrant as this South American country's people and culture.
When you visit Brazil, you can learn how to make feijoada and other Brazilian recipes during a cooking class in Rio de Janeiro.
Colombia: Empanadas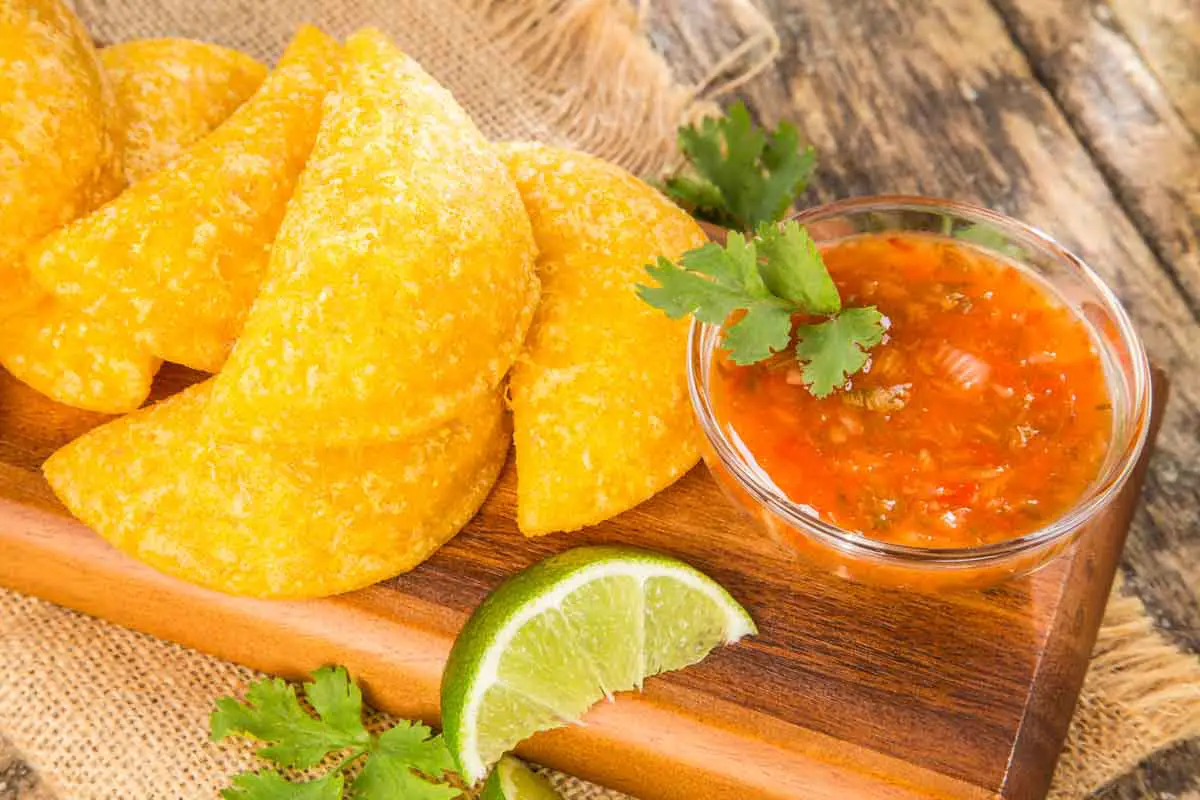 All Latin American cultures include different versions of traditional foods, yet Colombia boasts the perfect empanada.
Colombian empanadas have a crispy crust made from masarepa, a pre-cooked cornmeal. In other countries, empanadas may be made with wheat or cornflour. While fillings vary, most Colombian empanadas come stuffed with a potato and meat mixture.
Traditionally, empanadas are fried to give them a crunchy outer shell, but the cornmeal makes them soft and creamy on the inside.
You'll find that empanadas are relatively small and a famous snack food or appetizer. Colombians often serve empanadas with ají picante, a popular hot salsa native to the country.
While visiting Colombia, you can get a taste of the local cuisine on a Bogotá food tour.
Costa Rica: Casado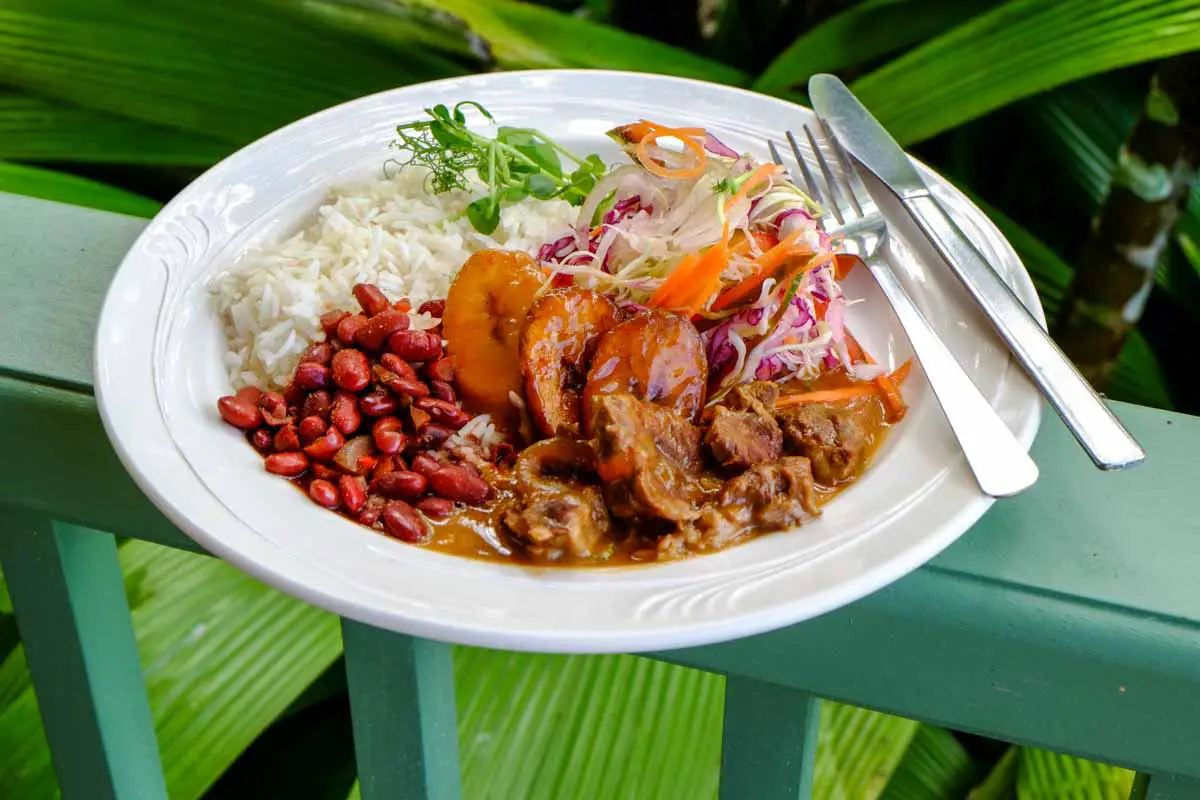 Visiting Costa Rica is a treat for foodies who appreciate flavors and ingredients you can't find anywhere else. Whether you order something from a street vendor or enjoy fine dining, Costa Rican cuisine will satisfy your taste buds.
Most Costa Rican dishes come with black beans and rice or one or the other. The heart of traditional Costa Rican cuisine is the casado, considered the national dish. Interestingly enough, "casado" means "marriage," which the dish represents best: the marriage of several different foods.
When you order casado in Costa Rica, your plate will usually come with a portion of meat — most often beef, pork, chicken, or fish — rice, beans, salad, tortillas, and plantains. The specific part of Costa Rica you're staying in ultimately determines the type of protein you can choose from.
Planning a Costa Rica vacation? Then you won't want to miss tasting seasonal fruits and Costa Rican dishes on a San José food tour. 
Cuba: Ropa Vieja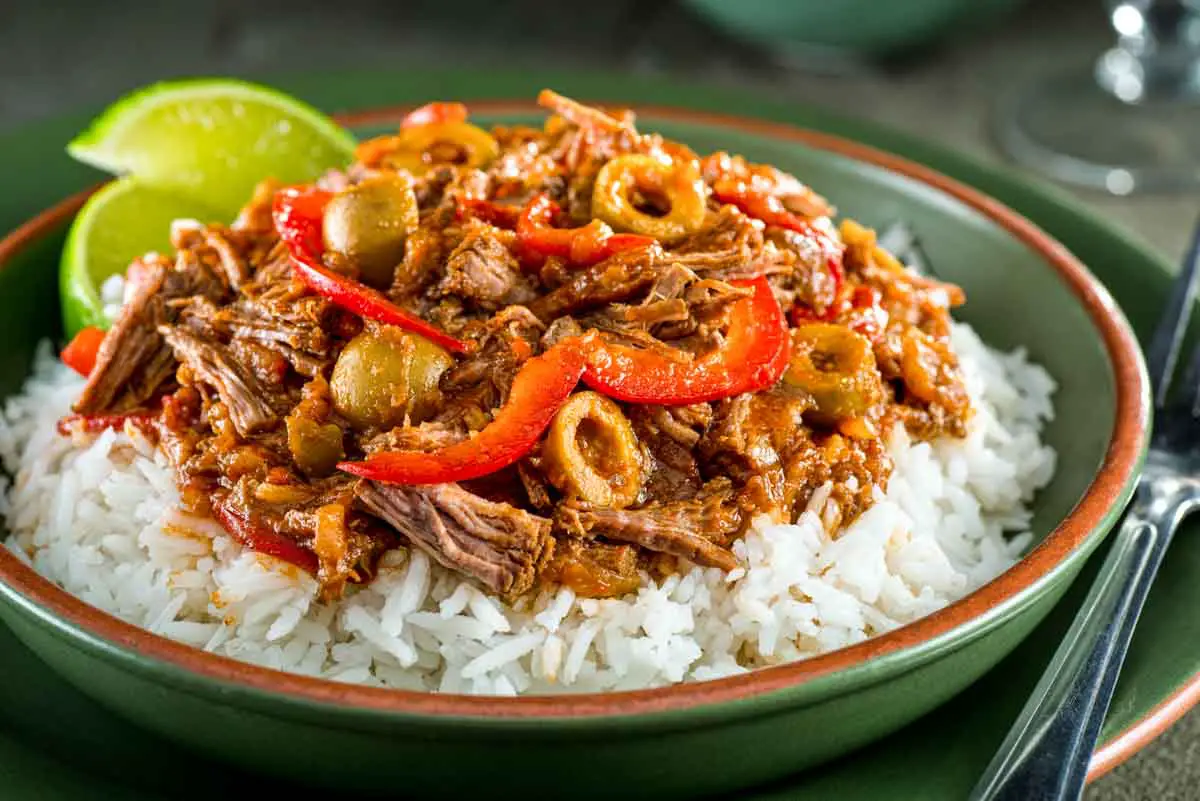 You can't visit Cuba without trying their infamous ropa vieja. The dish is a staple of Cuban cuisine and is deeply rooted in Cuban culture.
Translated to "old clothes," ropa vieja derives from a legend about a poor old man who shredded and cooked his clothes to feed his family. As the clothes cooked, the man prayed for his clothes to turn into meat and vegetables — which they did. The story lends itself to the lasting family ties represented by Latin American cultures.
Like the story, ropa vieja is shredded flank steak and vegetables. Taking a bite of ropa vieja, you'll immediately taste paprika, cumin, cloves, and tomatoes. Typically, ropa vieja is served alongside fried sweet plantains, rice, and black beans.
Please note that travel to Cuba as a US citizen for strictly leisure purposes is still prohibited. However, Americans may visit Cuba for educational, journalistic, religious, professional, and humanitarian endeavors as well as family visits. If your trip does not qualify for one of the 12 approved categories for travel to Cuba, you can still experience Cuban food at home by trying recipes in this cookbook.
Ecuador: Llapingachos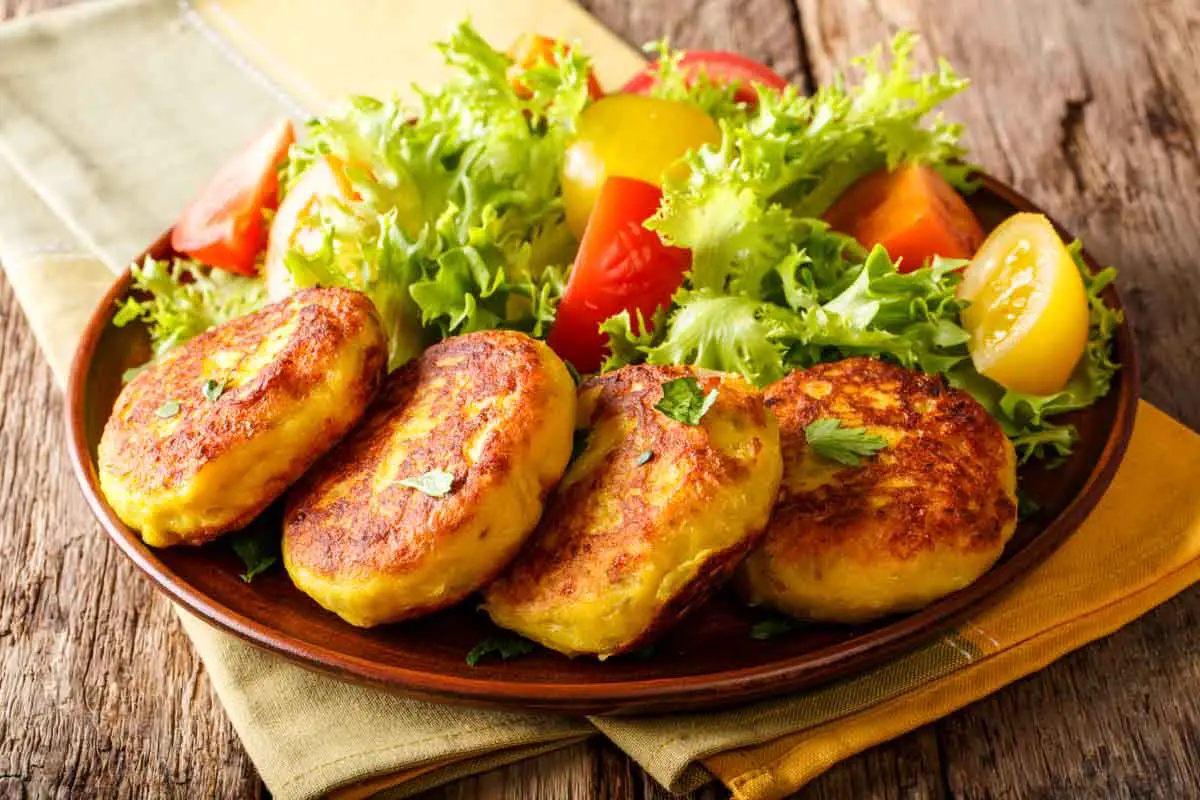 Llapingachos are Ecuadorian comfort food, typically served as a side dish to the main course, appetizer, or brunch.
Llapingachos are made from mashed potatoes, onions, and cheese, and they resemble a golden potato patty. Typically deep-fried, this Ecuadorian delicacy has a crisp exterior and melt-in-your-mouth creaminess on the inside.
Most portions come with a smooth peanut satay sauce called salsa de mani for dipping. Some restaurants may also serve Llapingachos with fried eggs, sausage, a salad, and avocado to make a whole meal.
If you are a food lover traveling to Ecuador, take a cooking class in Quito! You'll learn how to make traditional Ecuadorian recipes and take a guided market tour with a local chef. 
Guatemala: Rellenitos de Platanos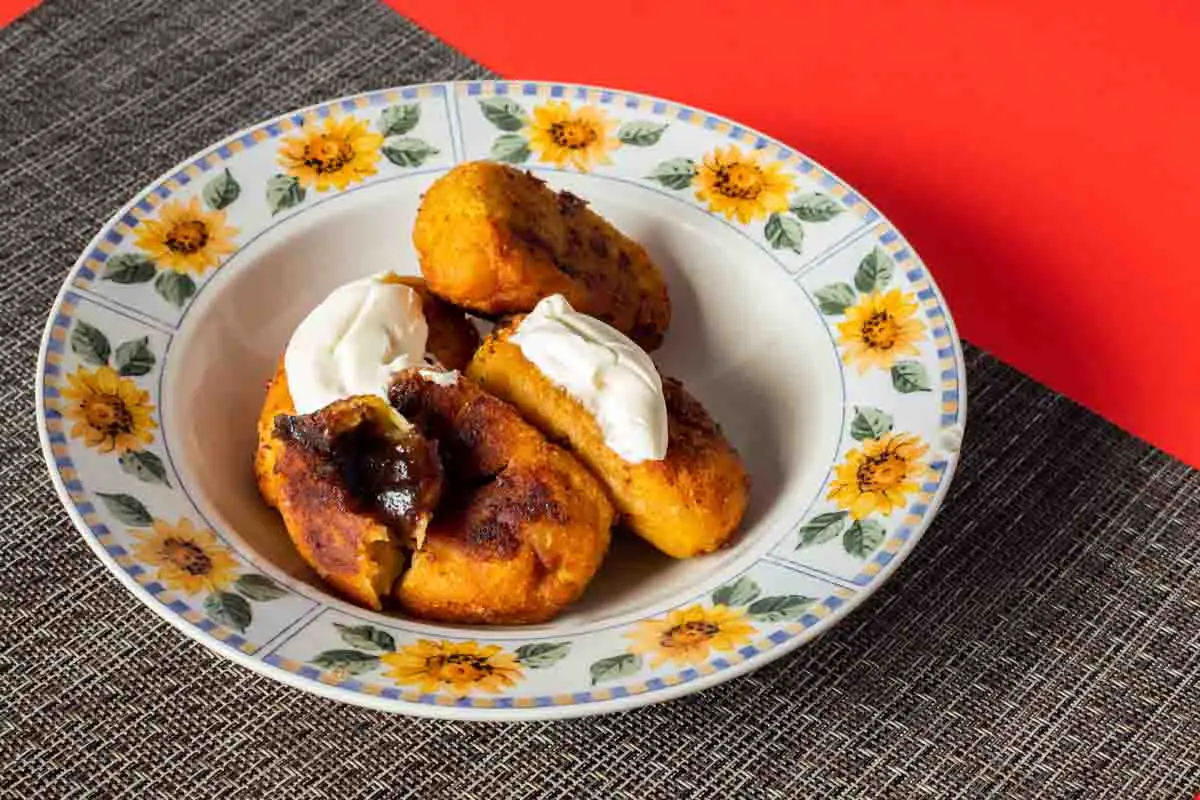 When traveling to Guatemala, do yourself a favor and try rellenitos de platanos. A popular dessert food, you can usually order them from street vendors at markets, parks, and fairs, but you'll also find them served at sit-down restaurants and in homes.
Rellenitos de platanos are made with ripened and cooked mashed plantains and sweetened refried beans — sometimes mixed with chocolate.
They're usually rolled in balls or ovals and then fried to give them a crispy outer layer. Of course, the best way to eat this traditional Guatemalan specialty is topped with sugar and drizzled with cream.
In addition to rellenitos de platanos, you can try salipicón de mariscos, a Spanish-influenced seafood salad tapa, in Guatemala.
Are you a foodie considering a trip to Guatemala? Then don't miss an evening tour of Antigua's street food vendors or learn to make authentic Guatemalan dishes during a cooking class in Antigua.
Mexico: Enchiladas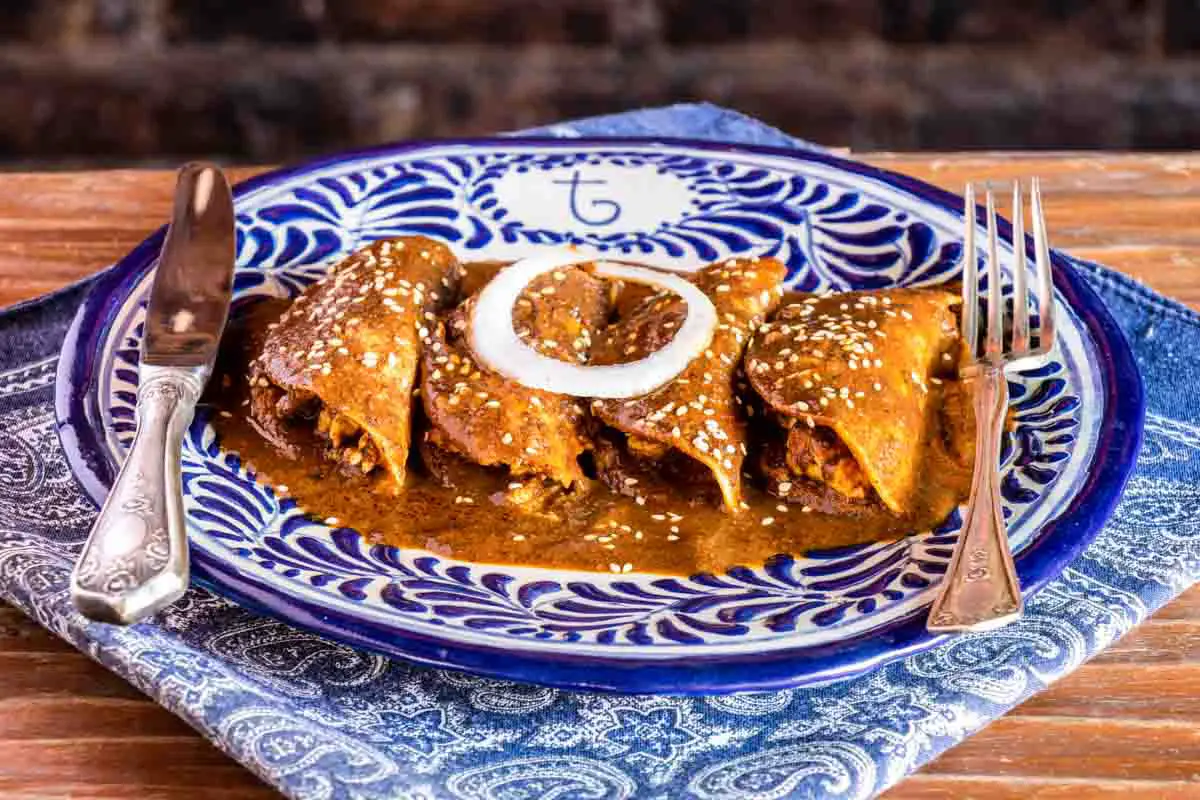 Mexico is a popular destination for tourists and food lovers. Although Mexican food is widely available in the United States, there isn't anything quite like eating authentic Mexican cuisine while visiting the country.
Enchiladas are as old as Aztec times when Mayans would roll their fish, eggs, and beans in corn tortillas. Today, enchiladas are made with corn or flour tortillas and stuffed with meat, cheese, fish, beans, and vegetables — sometimes all of the ingredients at once.
They're then covered in a sauce — usually a spicy red sauce, mole, chili con queso, or something cheese-based — and served during breakfast. When eating a traditional Mexican enchilada, you're bound to taste an explosion of different flavors.
Visiting Mexico? You can taste authentic Mexican foods during a Mexico City food tour or this Puerto Vallarta market tour and cooking class.
Puerto Rico: Arroz con Gandules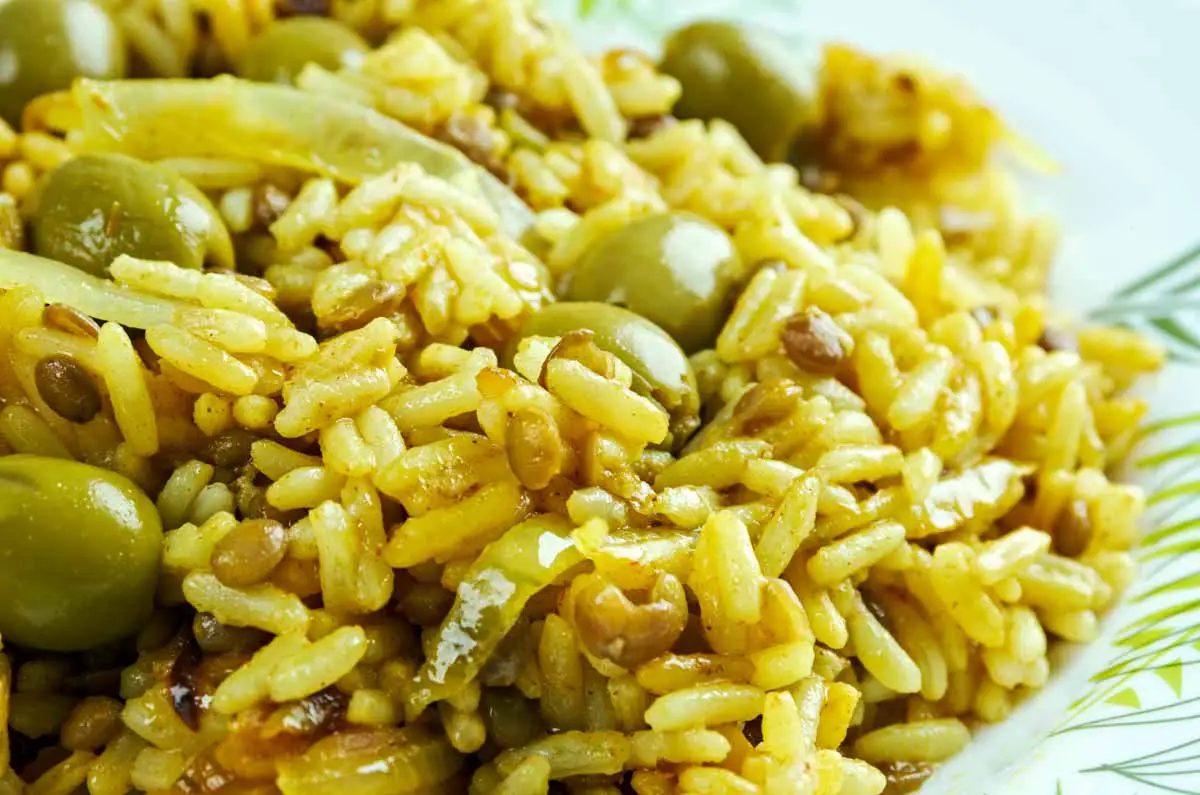 Puerto Rico may be best known for its beaches, history, vibrant colors, and music. However, it also has some of the best Latin American food you'll ever eat.
Arroz con gandules is a traditional rice dish you'll find year-round in Puerto Rico, particularly for special occasions and holidays.
In this dish, rice and gandules — pigeon peas that are small, nutty legumes — are cooked together in a large pot. Other ingredients are then added to the pot, including sauteed pork or ham hock, sofrito, olives, and seasonings, so the rice can absorb the different flavors until it's done.
Often, you can order this dish along with chicken or other meat. Arroz con gandules is also a popular dish throughout the Caribbean.
When you visit Puerto Rico, get a taste of Puerto Rican food and the local culture on an Old San Juan walking tour.
Venezuela: Arepas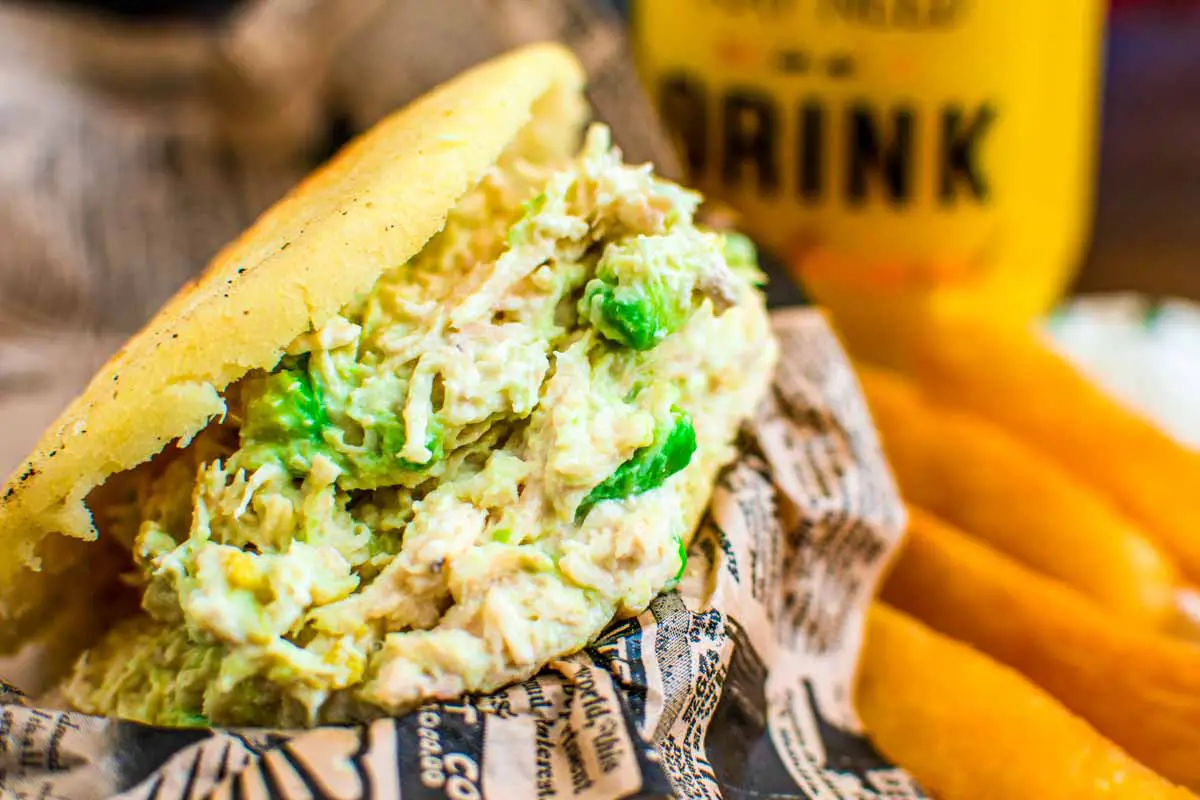 Arepas are another traditional Latin American dish with variations found throughout other countries. However, you'll likely not find a better-tasting arepa than you would in Venezuela.
Although arepas originated during the Spanish conquest of the pre-Colombian era, Venezuelans are masters at concocting the perfect arepa, which is why it has become one of the country's most iconic dishes.
You can eat arepas as a side dish or the main course, and what they're stuffed with ultimately depends on the time of day. Arepas are made from cornflour and shaped into a flat, round patty. They can be grilled, baked, or fried and are highly versatile. Fillings may include eggs, beans, cheese, beef, or other vegetables. Some may be stuffed with avocado, as well.
As the cornerstone of Venezuelan gastronomy, you'll be able to find arepas wherever you go during your visit.
Due to the lack of US consular services, we do not recommend that American citizens travel to Venezuela at this time. However, we hope Venezuela will become a welcoming destination for culinary travel again in the future. In the meantime, you can learn to make Venezuelan recipes from this cookbook.
Eating Well With Others in Latin America
Wherever you decide to visit in Latin America, your trip will be filled with delicious food throughout every meal. Every country puts its own unique spin on traditional dishes. However, the quality of time spent breaking bread with others is most important. At the heart of every Latin American meal are friendship and familia.
About the Guest Blogger
Cora Gold has a passion for living life to the fullest through food, family, and travel. As the Editor-in-Chief of women's lifestyle magazine Revivalist, she shares inspiration with those seeking adventure and happiness in all aspects of life. Follow Cora on Facebook, Twitter, and Pinterest. 
Read More About Latin America
Read More About Foods Around the World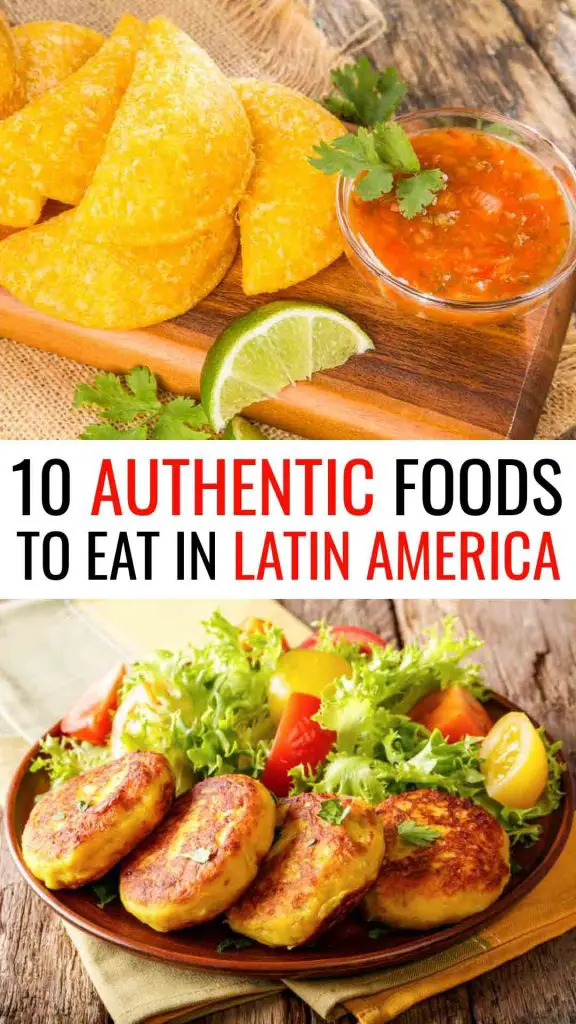 Craving a trip to Latin America to taste these foods? Save the image above to your Latin America travel board on Pinterest to easily refer back when planning your trip!