Is teaching English abroad worth it? Well, if you are looking for a way to travel and taste authentic global cuisines while earning a paycheck, becoming a TEFL educator may just be the best career path for you.
In this post, we'll discuss how teaching English overseas allows you to immerse yourself into another country's culture and its authentic local cuisine.
Disclosure: This article about why teaching English abroad is worth it for the opportunities to explore food and culture contains affiliate links. When you click on or make a purchase via one of these partner links, I may earn a commission. Of course, this is at no extra cost to you.
---
Why Should Food Travelers Teach English Abroad?
Whether you're wondering how to teach English abroad with no degree, or whether you're already qualified as a TEFL professional, teaching English overseas is a great way to open up doors to adventure.
Not only can you explore new countries, but you can also discover exciting new cultures and amazing new cuisines that you've never tried before.
More than half of all travelers are heading abroad specifically to experience new foods and flavors. So it isn't too surprising to learn that more people than ever before are searching for the best restaurants in Guangzhou or the tastiest street foods to try in Singapore before jetting off on their travels.
As a TEFL professional teaching English online, the world is, quite literally, your oyster. You can fit in your teaching commitments around the various taste experiences that you have planned as you explore the globe!
Why is Food Tourism so Popular?
Food is a true reflection of the eating habits of a nation. So it's no wonder that food tourism teaches visitors key lessons about a country's culture.
Also, most countries have specific foods associated with them. Vacationers travel thousands of miles to sample Italy's finest pizza, Japan's best ramen, or France's most famous dishes.
Each culture and country offers its own thrilling opportunity to experiment with different and new foods and to find out more about the local culture while doing so.
Over the past decade, travel has increasingly trended towards more authentic experiences. Travelers are keen to connect and engage with the roots of the places that they're visiting.
Of course, food is a vital part of your trip too — however tired you are and no matter how many attractions you've visited — you'll always need a meal at the end of the day!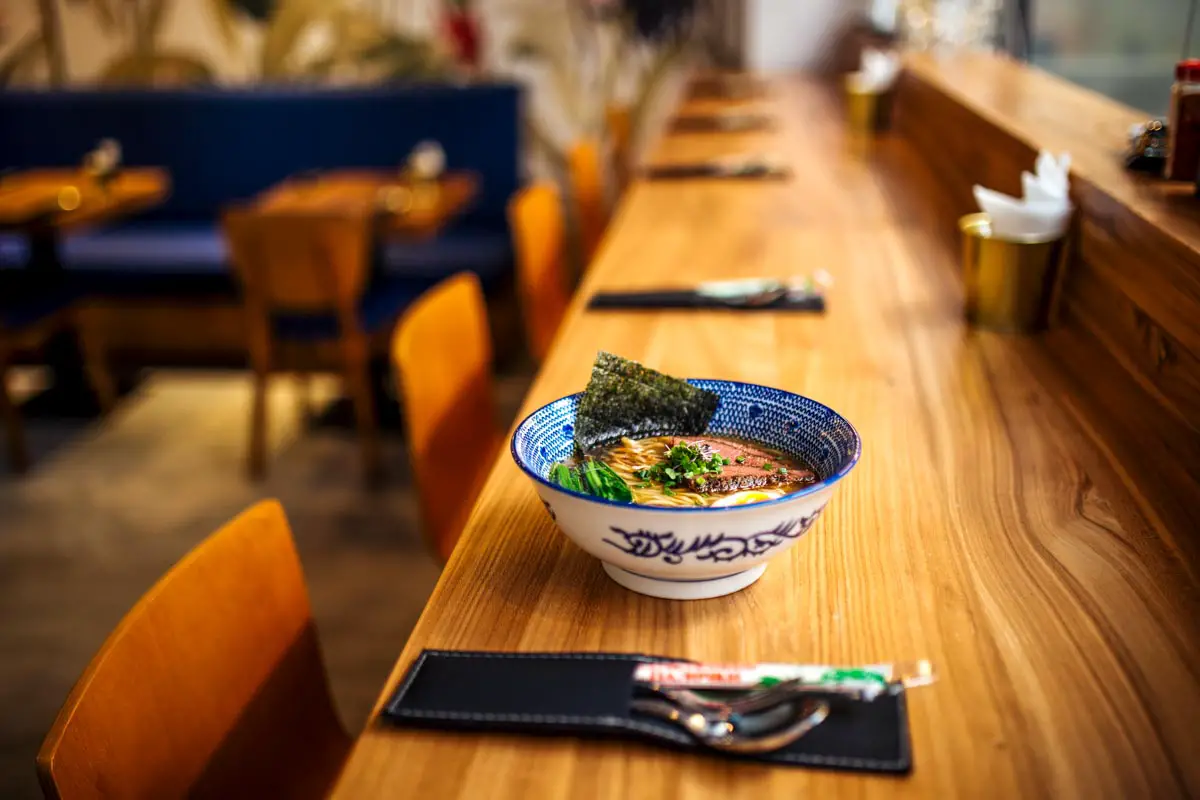 Why Do TEFL Teaching and Food Tourism Go So Well Together?
Whether you teach at home or overseas, the education profession involves getting involved with a community. As a teaching professional, you become a key element of the local area, interacting with families and becoming integrated into the way of life in that village, town, or city.
As a TEFL professional, it couldn't be more important to fully immerse yourself in the lifestyle and culture of the place you are living and working.
Luckily, food opens up social opportunities. While you're buying food or eating it, you have a chance to talk to people.
More importantly, while teaching abroad, you'll be exposed to the authentic way of life and find out what it's really like to be one of the locals.
Even as an online TEFL educator, fully experiencing the communities that you're visiting is possible with the freedom to explore and get off the beaten track while also earning a living in a rewarding career.
Whether you teach English as a foreign language online or in person, you'll be in the unique position of being able to embed the local traditions, customs, and lifestyles into your experiences abroad.
Where to Travel as a TEFL Foodie
If you consider yourself a foodie with an expansive palate, working as a TEFL professional overseas is the perfect choice of career path for you. But where should you base yourself to have the best possible cuisine?
Here are just a few of the top destinations worldwide that offer outstanding opportunities for TEFL educators that also open the door to unusual and fantastic cultural and foodie experiences.
China
China isn't just a great place for TEFL educators to work, it's also a perfect spot for any adventurous foodie to unfurl their wings.
Most of the Chinese food overseas is adapted to suit the local palate. So, you're sure to be in for a surprise when you try the real thing!
One of the most interesting things about Chinese cuisine is its sheer scope. China is an enormous country, and as a culturally and geographically diverse nation, so is its food.
Each region has its own unique dishes to try, with eight major cuisines that each have their own distinct character, flavor profile, and cooking methods.
If you're planning to visit more than one province, you'll have every opportunity to try Anhui, Fujian, Cantonese, Jiangsu, Hunan, Zhejiang, Szechuan, and Shandong cuisines.
With dishes like Dan Dan noodles, mapo tofu, duck tongues, and century eggs to sample, you're sure to expand your palate in the most exciting way.
RELATED: Five Delicious Foods to Eat in China
South Korea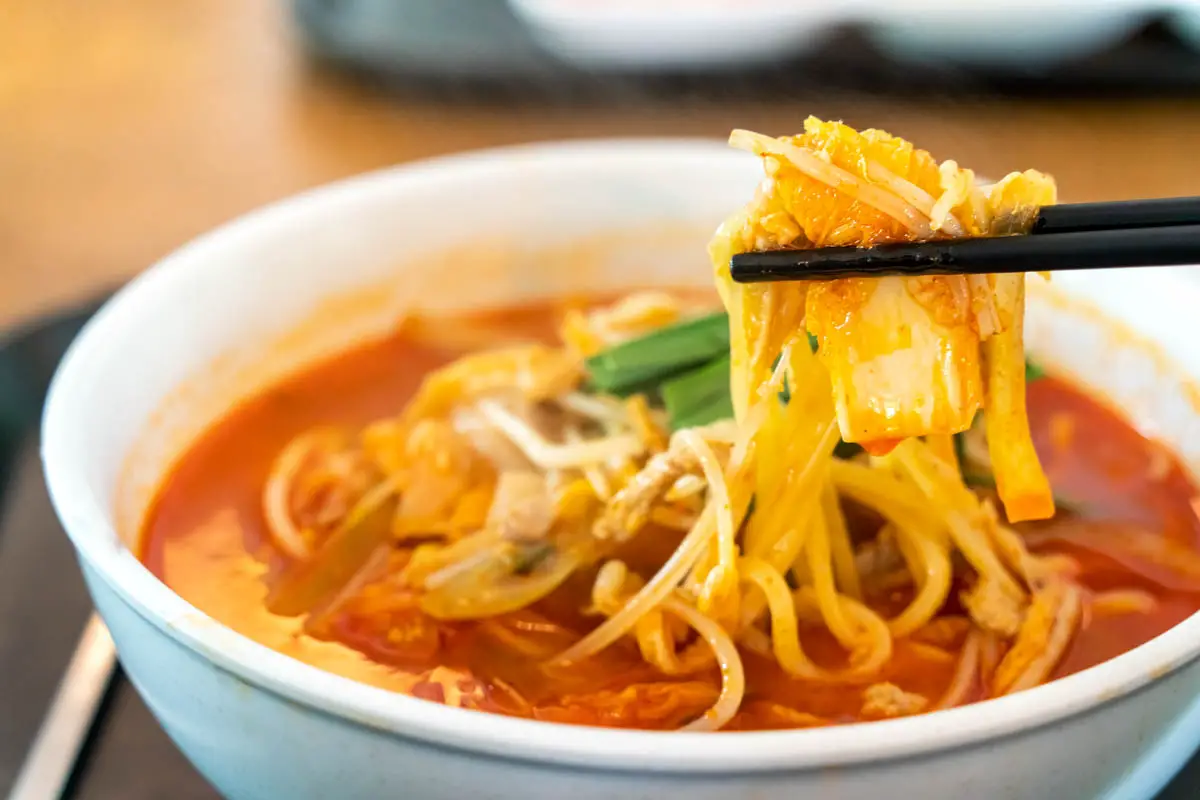 It's only relatively recently that South Korean culture has risen in popularity in the West. However, today, Korean skincare products, movies, TV shows, and music is in high demand.
South Korean food is no exception. Traditional South Korean cuisine isn't just delicious with an ideal balance of spicy, sour, bitter, sweet, salty, and umami, it's healthy too. High in probiotics and fiber, and packed with vegetables, South Korean food is both virtuous and tastebud tingling!
You must certainly try kimchi while you're in the country. You're sure to be served it on a regular basis as 95% of Koreans consume kimchi at least once per day.
You'll also find that side dishes, known as banchan, come with virtually every meal, giving you the chance to try out many different things.
Mexico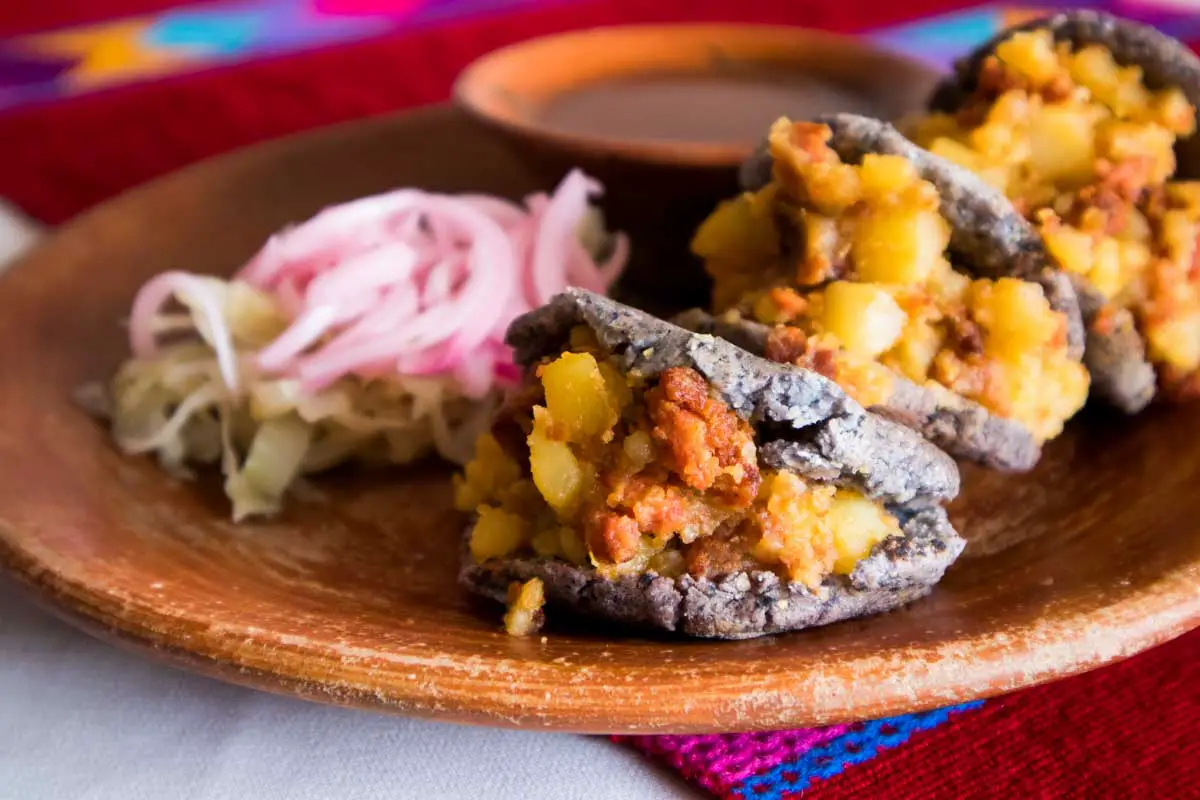 With its tasty blend of indigenous Mexican and Spanish flavors, Mexican cuisine is fresh and vibrant, not to mention fairly spicy. Beans, chilis, and corn are staple foods here, and you'll find them in most recipes.
One of the best things to do while teaching English in Mexico is trying the street food. Over 1.5 million people in the country work in its street food industry, which is 50% of the nation's total business!
You'll love discovering Mexico's distinct regional cuisines. Beef in flour tortillas is popular in the north, while Mayan flavors are the authentic taste of Yucatan.
Whether you're exploring Oaxaca, Puebla, or Mexico City itself, you're sure to enjoy must-try dishes like mole, tamales, gorditas, and chilaquiles.
RELATED: 10 Latin American Foods to Inspire Your Next Trip
Is Teaching English Abroad Worth It?
Teaching English as a foreign language overseas is one of the most rewarding professions. Not only does it offer you the pleasure of helping others to develop and improve their language skills, but it also gives you the chance to travel the world, see new places, and experience how other people live.
It also opens up the doors to a world of culture and authentic food — an opportunity that any culinary traveler is sure to embrace with open arms. If you have an appetite for adventure, there is no better job for you!
Read More Culinary Travel Articles
Save the image below to your work abroad or digital nomad Pinterest board!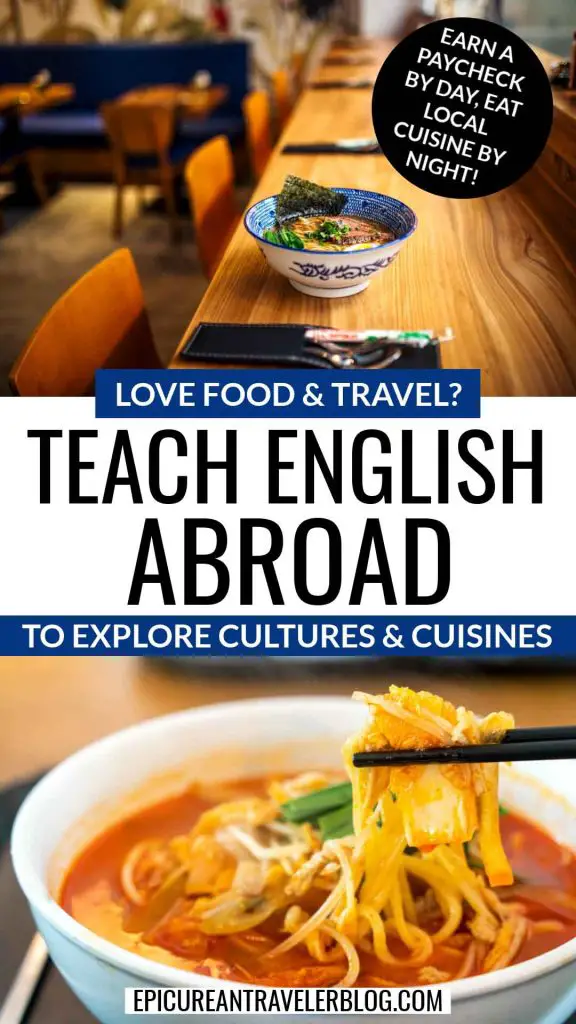 Editor's Note: Photo credit for the lead image (© rh2010/Adobe Stock)