Whether you want to explore outdoors, eat and drink like a local, or dive into Olympics history, you'll find plenty of things to do in Colorado Springs, Colorado. In this post, I share the five best things to do in Colorado Springs for first-time visitors.
Disclosure: This post contains some affiliate links. When you click on or make a purchase via one of these links, I may earn a commission. Of course, this is at no extra cost to you, and I only recommend products and services I have or would use.
Should You Visit Denver or Colorado Springs?
If you are debating between visiting Denver or Colorado Springs, it depends on your budget, interests, and mode of travel.
Denver is Colorado's cultural hub with more art, museums, professional sports, outdoor dining, and craft breweries than Colorado Springs.
However, Colorado Springs may have more appeal to adventure seekers and outdoor enthusiasts. With the awe-inspiring Pikes Peak as a backdrop, Colorado Springs offers abundant opportunities for hiking among red-sandstone rock formations at the Garden of the Gods.
Personally, I recommend visiting both of Colorado's two largest cities. Since Denver is about 70 miles (less than 1.5 hours driving) from Colorado Springs, you could visit Colorado Springs on a day trip from Denver. Or vice versa!
How Long Should You Visit Colorado Springs?
As I mentioned, you can certainly take a day trip to Colorado Springs from Denver. However, if you are thinking about traveling to Colorado Springs, you may be wondering how long of a trip to plan.
I spent three days doing the five essential Colorado Springs activities mentioned in this post. Therefore, I think Colorado Springs is perfect for a weekend getaway or a two-night stop on a more extended Colorado trip.
However, if you can stretch your trip to three to five nights, it would give you time to explore neighboring Manitou Springs or take a long hike. Don't forget you can also take day trips during your Colorado trip to other Front Range destinations such as Denver, Boulder, and Fort Collins!
Five Essential Colorado Springs Experiences You Shouldn't Miss
When I visited Colorado Springs in September 2014, I knew I wanted to see Pikes Peak and Garden of the Gods. Once I was there, I realized I could have booked myself an itinerary longer than the two nights I stayed to explore, eat, and drink. Though I didn't make it everywhere you could while visiting the Colorado Springs area, I would certainly recommend to any future visitors the following five activities.
See the Rocky Mountains from Pikes Peak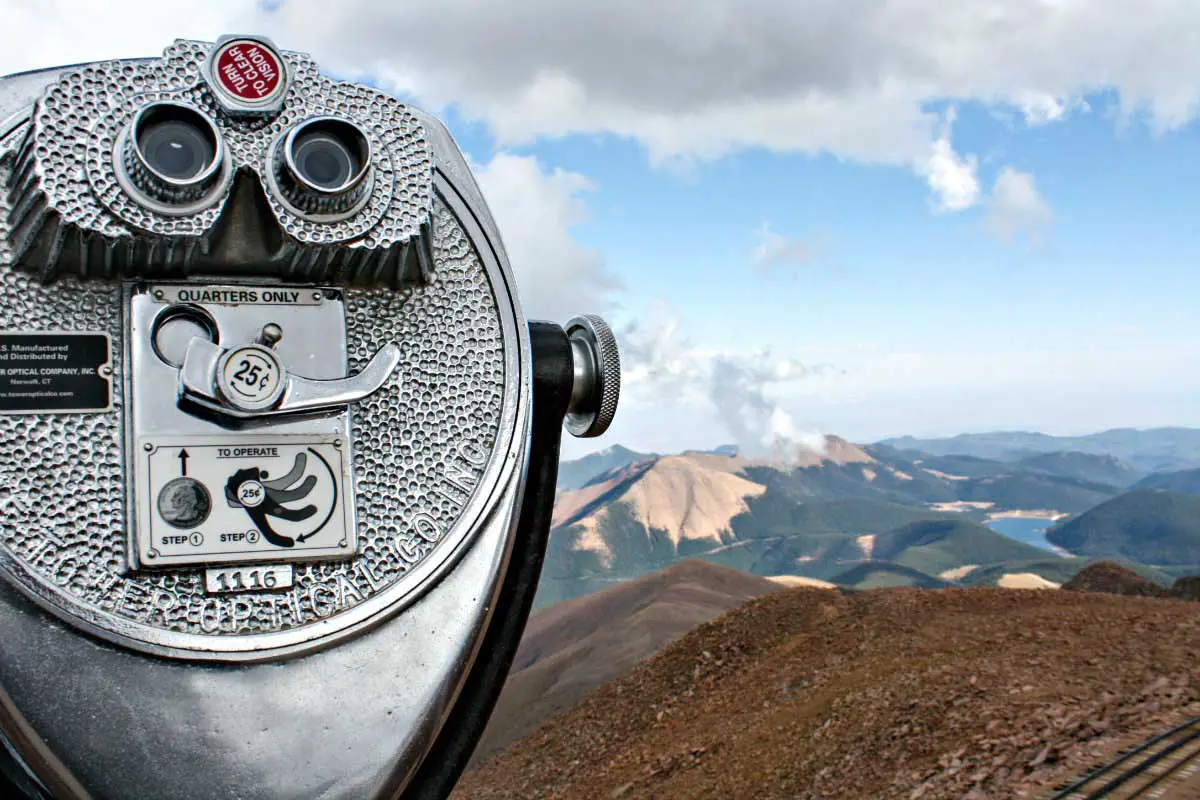 For the awe-inspiring view of the Colorado Rockies, blue sky, and "amber waves of grain" referenced in the poem-turned-patriotic-tune "America the Beautiful," you should visit the summit of Pikes Peak.
Did you know that though "America's Mountain" is perhaps the most famous of the Rocky Mountains, Pikes Peak doesn't have the highest peak? At an elevation of 14,115 feet, Pikes Peak is only the 31st tallest mountain in Colorado!
When I visited, I took the Pikes Peak Cog Railway from neighboring Manitou Springs. On the scenic ride up to the summit, I enjoyed views of golden Aspen trees, rocky terrain, and finally, distant mountain peaks. Though the cog rail closed since my 2014 visit due to maintenance issues, the 130-year-old railway is set to reopen in spring 2021.
Once you are at the summit, stopping into the Pikes Peak Summit House for a "world-famous" doughnut is an absolute must. The doughnuts are fried to perfection thanks to a special recipe handed down since 1916 for frying doughnuts at 14,115 feet. In addition to fresh doughnuts, the Summit House also has a gift shop and public restrooms.
However, as of January 4, 2021, the Pikes Peak Summit House has closed while construction is underway for the new Pikes Peak Summit Complex. Expected to open in spring 2021, the LEED-certified complex will feature educational exhibits about Pikes Peak's history, geography, climate, recreation, and conservation. Yes, there will still be doughnuts, too.
Until the cog railway reopens, guests are left with two options to reach the top — hiking and driving the Pikes Peak Highway. It should be noted that the 13.5-mile hike up Pikes Peak takes experienced hikers 6-8 hours one way. Therefore, even with 156 turns along the way, driving is the most popular way to reach the summit. When weather permits, you can also cruise the 19.5 miles downhill on a mountain bike!
Before you visit Pikes Peak, you should be prepared for the change in altitude and temperature. I recommend staying hydrated, bringing water with you, and dressing in layers. For more tips on what to wear at Pikes Peak, check out my five tips for what to wear in Colorado!
Drink Handcrafted Cocktails and Craft Beer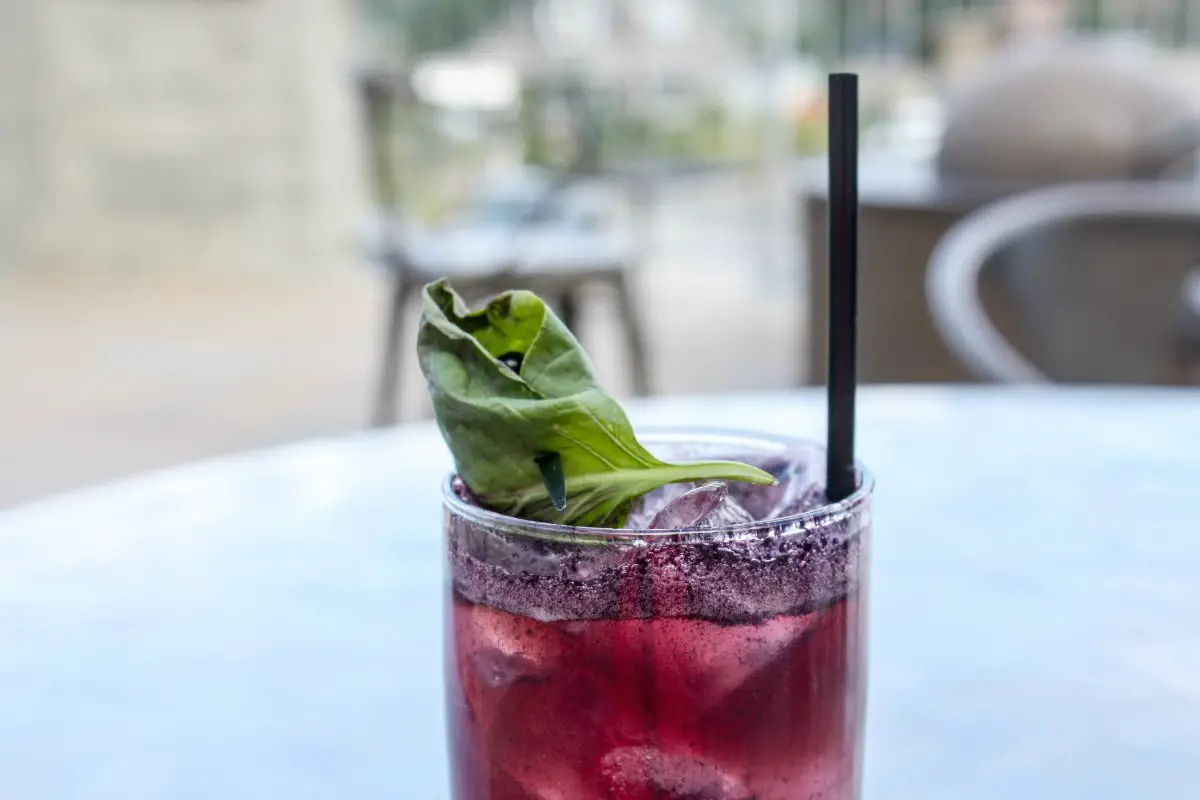 With more than 20 breweries in the local area, Colorado Springs is undoubtedly a craft-beverage destination.
One must-visit spot is the Ivywild School, an elementary school repurposed as a community center/indoor market. While there, I recommend you sit on the patio with a classy cocktail from The Principal's Office (after it reopens in spring 2021) or a microbrew from Bristol Brewery.
For more craft beer, try tasting the German and English influence in one of the 10-12 brews at Phantom Canyon Brewing Company in downtown Colorado Springs. As of January 2021, the brewery offers takeout, curbside pickup, and heated outdoor dining from noon to 8 p.m. daily.
Explore Garden of the Gods
These majestic natural wonders are stunning to see firsthand. Take a silly photo "hoisting" Balanced Rock, walk the paved pathway between the gigantic red sandstone rock formations, go for a hike, bike the trails, or take a Segway tour. Best of all: Visiting Garden of the Gods on your own is one of the best free things to do in Colorado Springs!
Dine at Local Eateries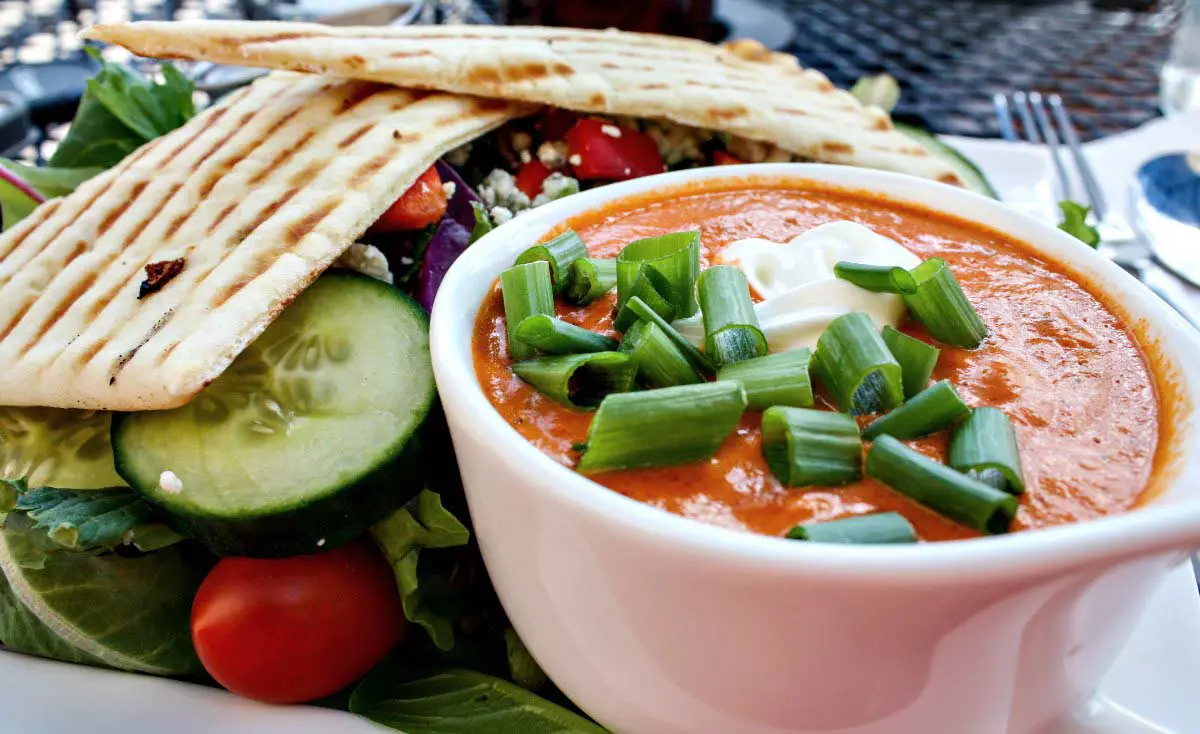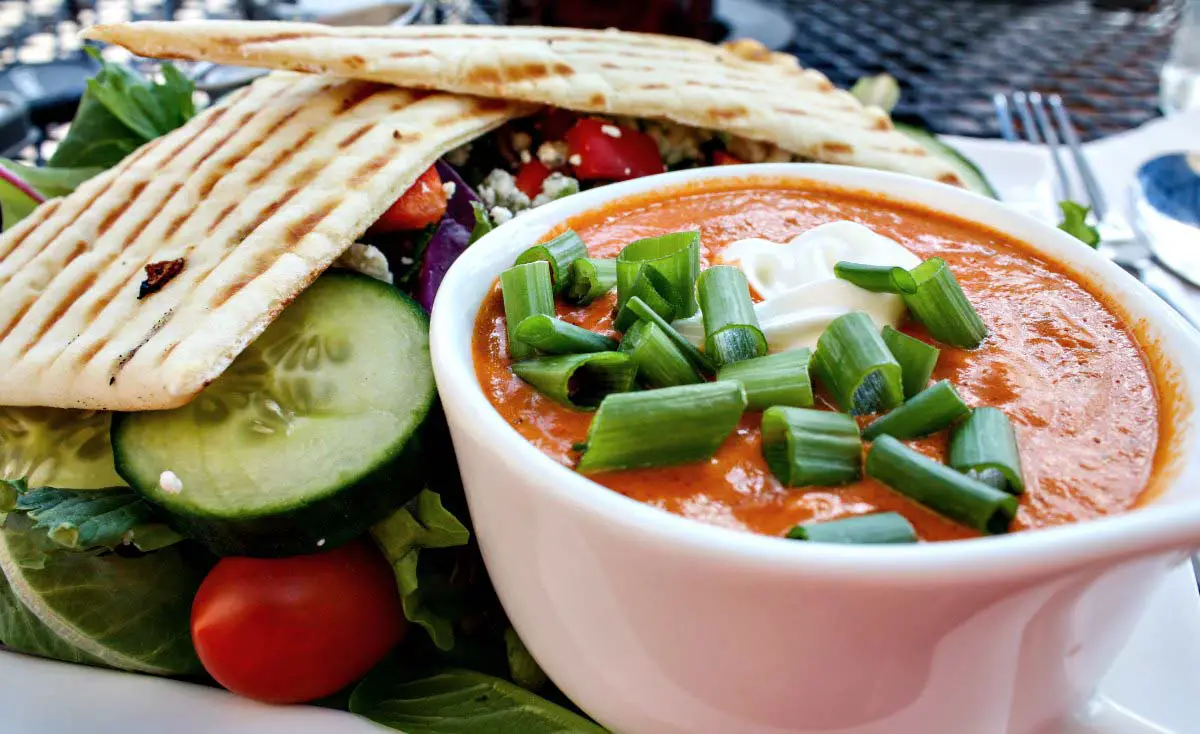 Looking for places to eat in Colorado Springs? You'll be sure to find some delicious food at local restaurants, convenient takeout options, and even outdoor dining on patios.
At the Wild Goose Meeting House, you can soak in the Colorado sunshine on the patio with a light and healthy lunch, locally-made coffee, Colorado craft beer, or a glass of wine.
For a hearty meal that pairs well with a microbrew, I say head to Phantom Canyon Brewing Company. You must try the Lager and Smoked Gouda soup!
Learn How U.S. Olympic Athletes Compete and Train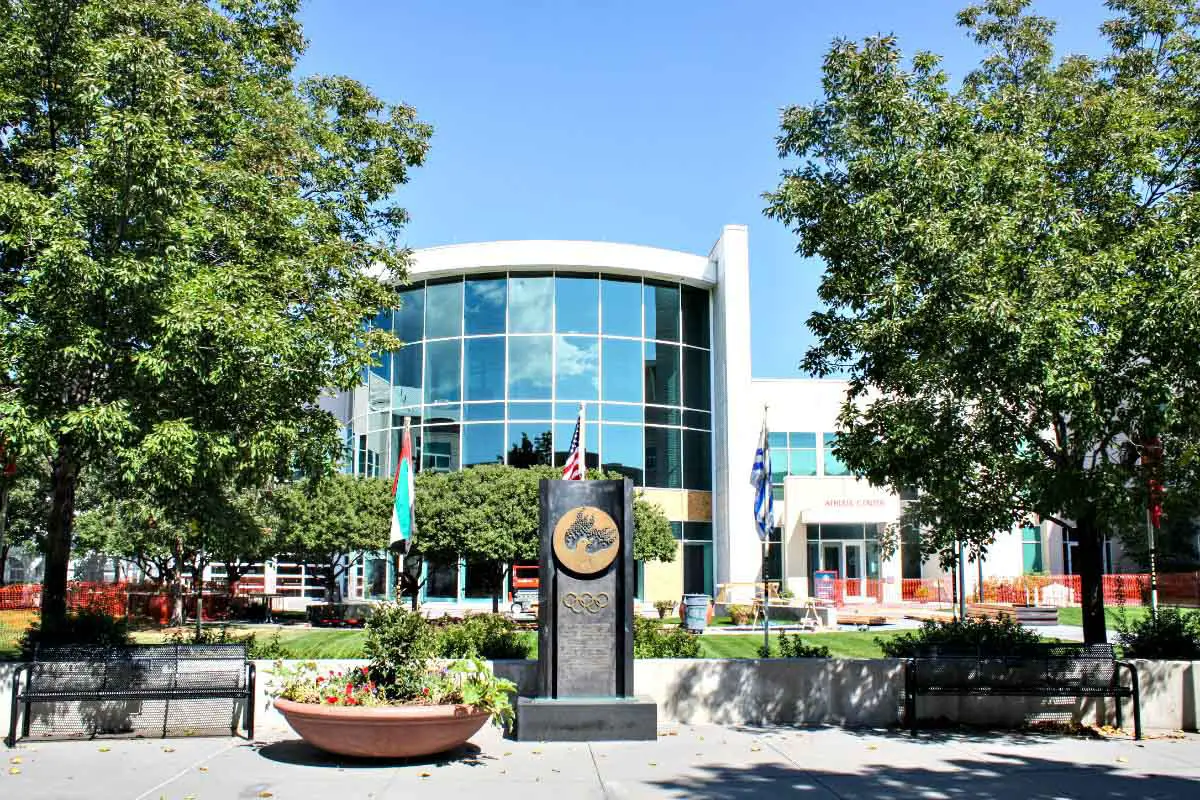 The U.S. Olympic Training Center in Colorado Springs is where some of the top summer Olympic and Paralympic athletes train. On a guided tour of the grounds, you'll see the shooting range, an Olympic-size pool, weightlifters' training area, and gyms. You can also browse Olympics artifacts at the visitor center and pick up your Team USA apparel at the gift shop. Please note, tours are not available as of January 2021, so please check the U.S. Olympic Training Center's website for updates.
Colorado Springs is also home to the United States Olympics & Paralympics Museum. Named the best new attraction in 2020, the 60,000-sq-ft museum houses 12 interactive exhibits highlighting Olympic history and American athletes' achievements.
In addition to being one of the most interactive museums in the world, it's also one of the most accessible with open captions, assisted listening, ramped exhibits, universal keypads, and full ADA compliance throughout the museum.
If you want to ski like an Olympian, sprint to a photo finish, or see the largest collection of Olympic torches in the world, purchase your museum entry in advance. The U.S. Olympic & Paraylmpics Museum is open (with precautions in place) from 10 a.m. to 5 p.m. Monday through Friday, 9 a.m. to 6 p.m. Saturday, and 10 a.m. to 5 p.m. Sunday at 200 S. Sierra Madre Street in downtown Colorado Springs.
Where to Stay in Colorado Springs
During my visit, I stayed at the Mining Exchange, a Wyndham Grand Hotel & Spa, in downtown Colorado Springs. This boutique-style, four-star hotel has received a 4.5 out of 5 stars rating from TripAdvisor travelers and ranks as the website's No. 1 romantic hotel and family hotel in Colorado Springs. It also ranks as No. 3 in Colorado Springs in the luxury and business hotel categories.
The hotel's location is convenient for walking to a variety of restaurants, bars, and breweries in downtown Colorado Springs. For example, it is only a couple blocks away from Phantom Canyon Brewing Company, where I ate delicious Lager and Smoked Gouda soup. It's also about a 20-25 minute drive from the Pikes Peak Cog Railway station in Manitou Springs, 15 minutes from Garden of the Gods, and five minutes from the U.S. Olympic Training Center.
The Mining Exchange is located at 8 South Nevada Avenue and offers valet parking.
Check Rates & Availability For Your Travel Dates | Book Your Room | Read Reviews On TripAdvisor

More Colorado Springs Lodging Options
Luxury Travel: The Broadmoor, a five-star hotel, is considered the top luxury and spa hotel in Colorado Springs. For a luxury feel at a more budget-friendly nightly rate, you might consider the Lodge at Flying Horse.
Romantic Getaways: Garden of the Gods Club and Resort, a four-star hotel, is ranked as the No. 2 spa and luxury hotel and the third most romantic hotel in Colorado Springs by TripAdvisor users. Colorado Springs also offers romantic bed-and-breakfast lodging at the Holden House 1902 Bed and Breakfast and St. Mary's Inn, Bed and Breakfast.
Family Vacations: The family-friendly Cheyenne Mountain Resort offers children's activities and has tennis courts and indoor and outdoor pools.
Living Like A Local: Want to stay in an apartment with a Pikes Peak view, a cozy cottage, or a guesthouse with an outdoor deck? Peruse Airbnb for a variety of vacation rentals in Colorado Springs for a more local experience. If this will be your first Airbnb rental, signing up via my invitation link gets you a discount toward your first booking!
Browse the map to pinpoint points of interest from this post!
Planning Your Colorado Springs Trip?
If you are traveling soon to Colorado Springs, you might like these other posts I've written about visiting Colorado:
Planning a trip? Save this post to your Colorado vacation board on Pinterest to easily reference again!
Which of these five activities would you do in Colorado Springs?