The past few years have shown us how important it is to stay well while on the go. By following these six travel health tips for staying healthy while traveling, you'll hopefully come home from your trip with memories and souvenirs rather than aches, fatigue, or a runny nose.
Disclosure: This guest post from Drip Hydration on how to stay healthy while traveling contains some affiliate links. When you click on or make a purchase through one of these partner links, I may earn a commission.
---
Six Tips to Stay Healthy While Traveling
Travel can be one of the most rewarding experiences anyone can encounter. Cultural immersions through global cuisines, epic explorations, and enriching journeys can lead to memory-making moments that last a lifetime.
While embarking on a trip is exciting and fun, constantly being on the move unavoidably disrupts your routine and can affect your health and safety.
That is why we are sharing the following travel wellness tips. These six simple strategies can help you stay safe and avoid potential health issues while on the go.
RELATED: How to Prepare for Health Risks Before Travel in Peru
Pack Travel Health Kit Essentials
While you may not need a first-aid kit depending on your destination, having some medical essentials can help keep you safely on the move. Here's a list of items that may benefit you during a trip:
Hand sanitizers or disinfecting wipes
Airports, as well as train and bus stations, are massive public spaces with significant exposure to germs and bacteria. Therefore, you should disinfect your hands frequently while traveling.
Recommended Items:
Painkillers and allergy medications
Headaches are common after long flights due to dry air in the cabin and altitude changes, so having these medications with you is essential.
Recommended Items:
Bandages and ointments
Depending on your travel type and destination, you might need other first-aid items, such as bandages or first-aid skin irritant ointments or creams.
Recommended Items:
Schedule a Mobile Myers Cocktail IV
Mobile IV services are convenient because they allow intravenous drips on the go. You can pick from various treatments, from those aiming to resolve stomach flu or hangover issues to those targeting hydration.
A Myers Cocktail is the best choice when traveling because it can help manage the uncomfortable symptoms of jet lag.
IV treatments also promote healthy digestion, immune support, and better sleep. These benefits come from combining B-complex vitamins, vitamin C, and magnesium in the IV.
You can schedule a Myers Cocktail in New Jersey to receive this intravenous treatment in your hotel room or any other convenient location.
Drink Water to Stay Hydrated
Dehydration can result in headaches, dizziness, and other symptoms that make you feel unwell. Staying hydrated while on the go is not always straightforward, so preparation is vital. 
Get a water bottle you can refill to help you stay cool and keep hydrated, and you can also consider electrolyte-rich drinks. These are mixes that include sodium, potassium, and magnesium but without classic sweeteners like those in sodas.
Don't forget to take a sip or two of water every few minutes, as that is the optimal way to stay hydrated.
Eat Foods to Keep You Moving
Eating healthy while traveling will keep you energized and prepared to tackle the next item on your itinerary. So, remember to bring along plenty of healthy snacks!
Fresh fruits like apples or bananas, vegetables with hummus, and nuts and seeds can give you a healthy nutritional boost that won't weigh or slow you down.
RELATED: 18 Rare and Exotic Fruits Around the World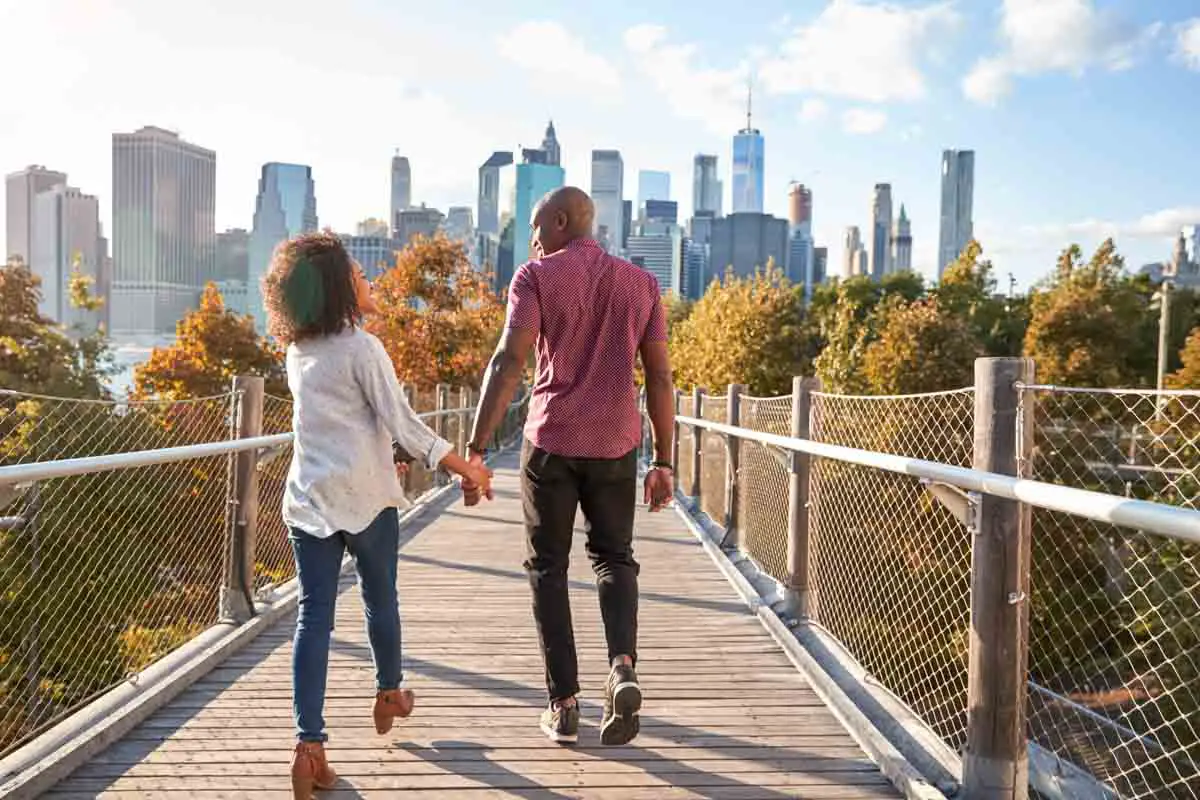 Get Those Steps in!
Physical activity positively benefits your health, so try to reach your daily steps goal by walking whenever possible.
Strolling around a new city is an excellent way to explore and get a feel for the environment while spotting other locations you may have missed while planning your trip. 
RELATED: How to Lose Weight While Traveling
Prioritize Rest
Traveling can quickly drain your energy, so focusing on high-quality rest is imperative.
A blanket, eye mask, travel pillow, and earplugs can ensure the quiet and comfort needed to rest or sleep well if you are on a long-haul flight.
If you plan to spend more days in the same destination, it's usually worth paying more for quality accommodation. Pay special attention to the bed, as that is the main element of comfort that can help recharge your batteries well.
Also, check what recent travelers have said about the hotel's noise level in their reviews on sites such as TripAdvisor.
Staying Well on the Go
In conclusion, it's important to keep up with your healthy habits while traveling. Remember to try and stick to or mimic your daily routine as much as possible by drinking water to stay hydrated, eating healthy snacks, getting your steps in, and getting sufficient and quality sleep.
Additionally, for your wellness while traveling, you should pack medical essentials to prevent and be prepared for health ailments you may experience. This includes packing hand sanitizer, painkillers, and bandages.
Lastly, consider scheduling a mobile IV vitamin therapy that can be administered to you in the comfort of your hotel room or vacation rental.
A bit of effort can take you a long way! These simple strategies will help you stay healthy on vacation as you create those memories that will stay with you forever. 
Get More Travel Tips Now!
Save this post to your travel health or travel tips board on Pinterest to easily refer back later!
Disclaimer: The information in this post is intended for informational purposes only. You should not rely on this information as a substitute for professional medical advice. If you have any questions or concerns about your health, you should speak with your doctor.
Photo credit: The lead image of this post (© raquel/AdobeStock)