Worried an upcoming vacation may derail your weight-loss journey? If you are wondering how to lose weight while traveling — and still enjoy your vacation, I've been in your (gym) shoes.
From March 2020 to July 2021, I reduced my body weight by 30 pounds and dropped two dress sizes. I felt fitter, stronger, and healthier than I ever had in my life.
But, I wondered if traveling to Maui for my wedding and honeymoon would lead to vacation overindulgences. Would I still fit in my wedding gown for the reception just two weeks after the trip?
By following the three ways to keep pounds off listed in this post, I'm happy to report that the dress still fit!
Disclosure: This post on how to lose weight on vacation contains some affiliate links. When you click on or make a purchase from one of these partner links, I may earn a commission.
---
How to Keep the Pounds Off While Traveling
Gaining weight has been a growing concern across the United States for the past decade.
A recent study found that more than half of American adults gained 5% or more body weight over a 10-year period, with more than a third of adults gaining 10% or more body weight. 
This risk of weight gain is especially true for travelers. From having many food choices, irregular eating patterns, and social activities around food and alcohol, there are plenty of ways travelers can easily gain pounds. 
However, losing weight is not impossible while traveling, and it can lead to several benefits.
Benefits of Losing Weight While Traveling
Despite the struggle to lose weight while on vacation, it's well worth the effort. 
While weight and fitness are not perfectly related, studies have shown that weight loss is essential in safeguarding one's health from chronic illness. 
Regardless of exercise, study participants who were obese and active found that they were still more likely to have high cholesterol, diabetes, and high blood pressure than inactive participants who were not overweight or obese. 
To combat these health issues, travelers can improve their overall lifestyle by making an effort to lose excess weight through exercise and other healthy habits at home and while traveling.
Considering how losing weight often involves exercise and following a healthy diet, losing weight can also improve overall stamina. 
Not only does this boost your quality of life, but it also enables you to enjoy your trip for longer. You can also engage in different activities without worrying too much about physical limitations.
Ways to Keep the Pounds Off
With the temptation of a relaxing journey and plenty of delicious food, it can be easy to regain the weight you may have lost once you are traveling. To help you, here are some ways to keep the pounds off while traveling:
Set Realistic Goals
It can be easy to be idealistic with weight loss, but sometimes setting goals that are too ambitious can make the process more difficult. 
To prevent your motivation for weight loss from dropping, you should first establish realistic and attainable goals. For instance, you can start with a scaled-back goal of losing 10 pounds. 
Meeting these smaller goals can boost your confidence, allowing you to work towards larger weight-loss goals. 
Another way you can look at weight loss is to remember that it isn't just a number, but it's also part of your broader wellness journey. This can encourage you to stick to your healthy habits to not only maintain a lower weight but also stay healthy.
Eat Slower and Better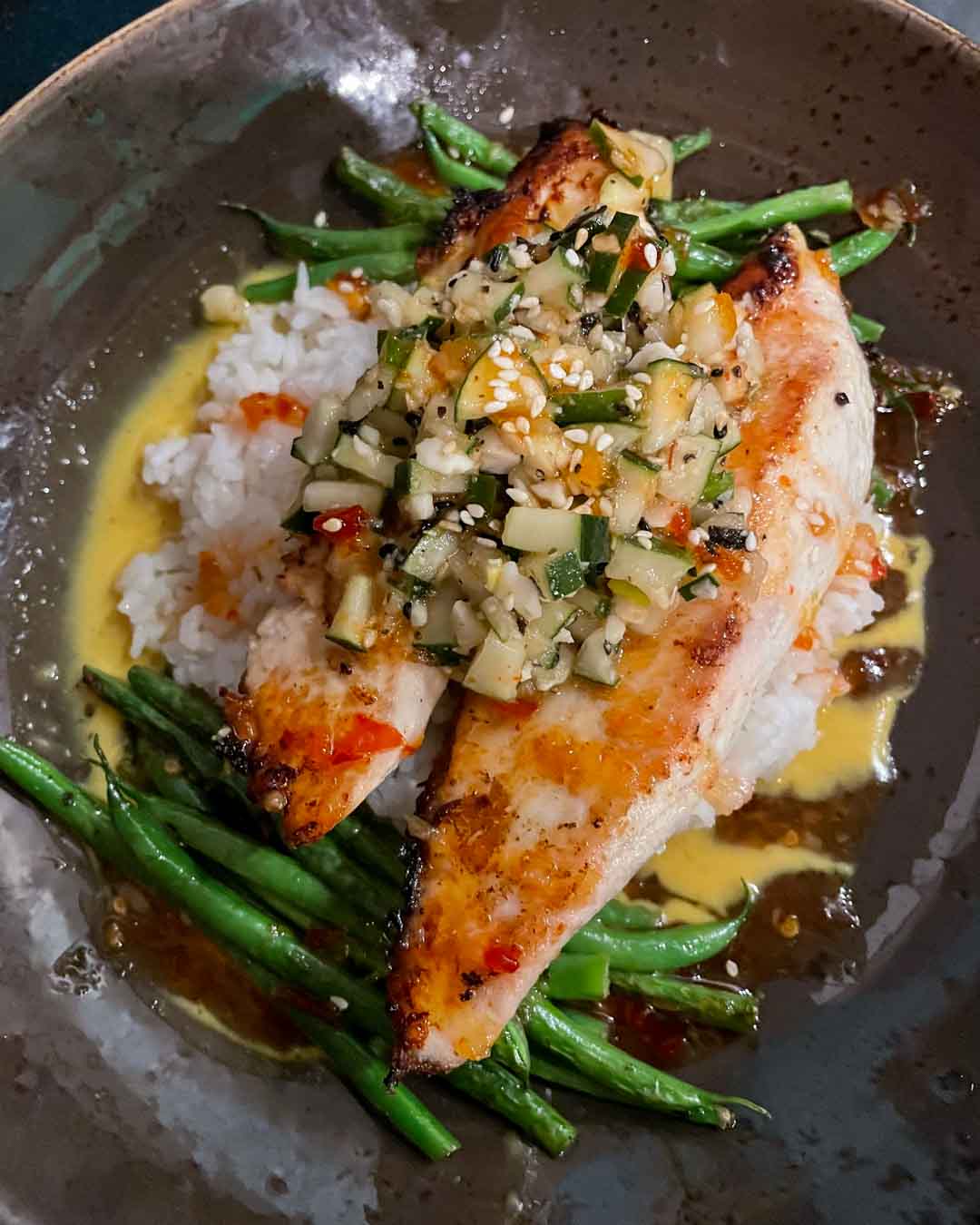 When traveling, it's easy to get caught up in the moment and rush through your itinerary. This may include speeding through meals, which may cause you to eat more than you should. 
Instead, set aside time for slow eating. Being able to savor every bite not only allows you to better enjoy local food, but it can promote fullness, preventing you from overeating.
However, while you should eat food slowly, this doesn't mean you should deprive yourself of food that you want to eat on vacation. It's important that you still enjoy yourself to ensure you don't feel left out.
Integrate Exercise into Your Travel Plans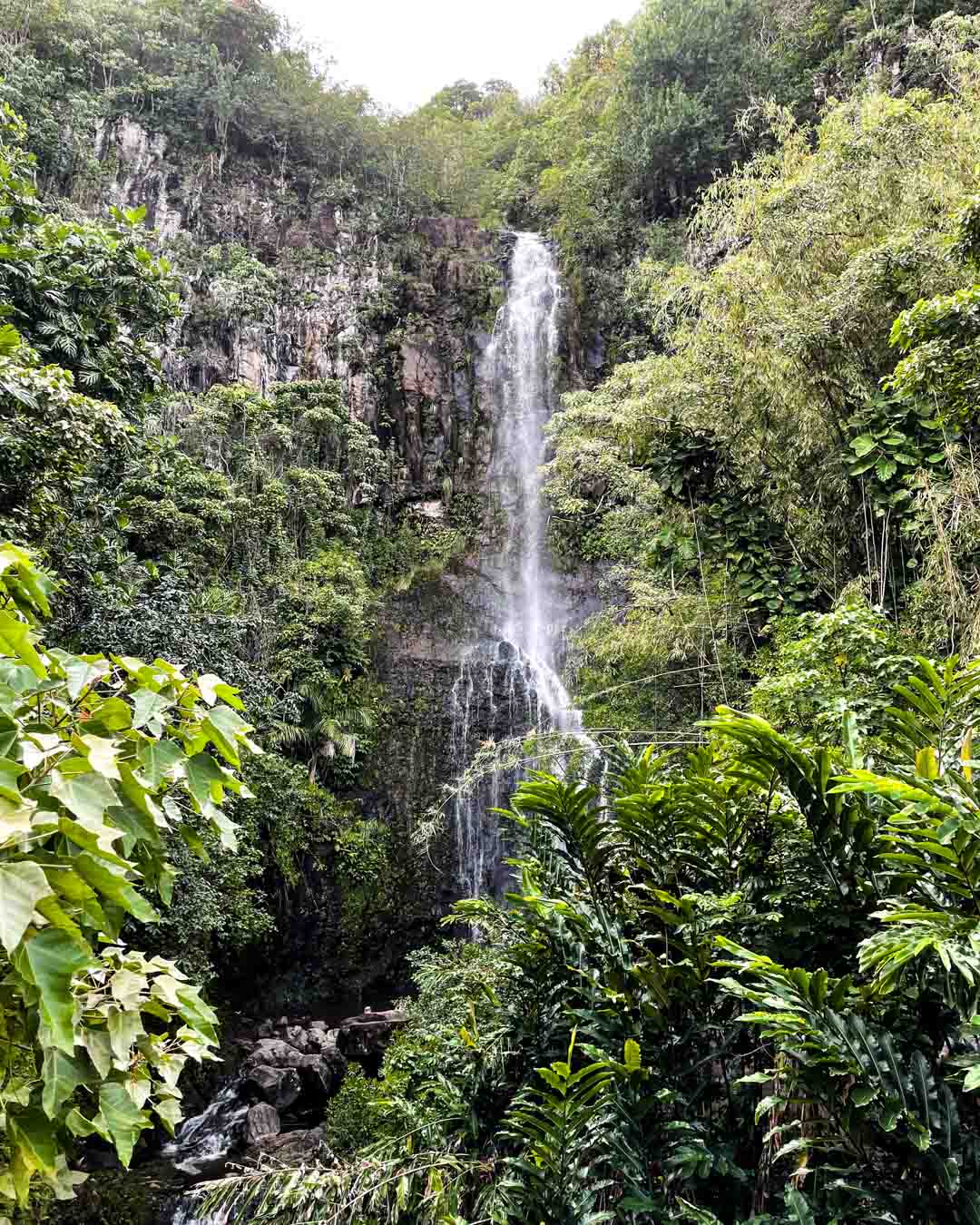 On a trip, there are plenty of ways you can integrate exercise into your plans. For example, you can hike at a state or national park, go on a biking or kayaking tour, or take a yoga class on the beach.
Also, rather than jumping into a cab to get to your destination, look to make extra time to walk to your destination.
Some places may also offer bike rental options, allowing you to rent them as an alternative local transportation option. 
You can also opt for a "fitcation," where you participate in wellness-oriented vacations that involve exercise and other fitness activities.
RELATED: The Ultimate Disney Princess Half Marathon Weekend Guide for a Magical "Racecation"
Final Thoughts on How to Lose Weight While Traveling
In this post, you learned that losing weight can increase your stamina for more enjoyable travel. Additionally, losing weight can benefit your overall wellbeing and decrease risk for chronic illness, high cholesterol, and high blood pressure.
You also learned that setting several small, attainable goals may help to keep you motivated throughout your weight-loss journey, including while traveling.
While you are on vacation, remember to eat slowly and savor your meals. This helps keep overindulging at bay as you taste the local cuisine.
Also, integrate exercise by adding active activities such as hiking, biking, and kayaking to your itinerary. Additionally, walking or biking rather than driving or taking public transit within your destination helps keep pounds off while traveling.
As with all travel, not everything may go according to plan, so don't be too hard on yourself if you're unable to fulfill some of your weight-loss plans. Especially when traveling for leisure, your journey should be a welcome break from strict routines. 
For more tips related to traveler's health, check out my site's health and wellness section.
Traveling Soon? Get More Travel Tips Now!
Save this post to your health & fitness or travel tips board on Pinterest!
Photo Credit: The lead image of a weight loss sign in a beach setting (© gustavofrazao/Adobe Stock)