Disclosure: This post about personal hygiene essentials for women traveling in Peru has been compensated by Collective Bias, Inc. and its advertiser. It also contains some affiliate links. All opinions are mine alone. #PeriodConfidence #TryTheDivaCup #CollectiveBias
---
It's time to get really real about an aspect of travel nobody really wants to talk about but we all encounter — toilets.
Those of us who travel internationally have probably run into our fair share of restroom quirks around the world. Yet even as a seasoned traveler, it is best to know what to expect and how to prepare for personal hygiene on the road.
In this post, I'll tell you what to expect of Peru's restrooms and share five hygiene tips, particularly for female travelers and any traveler who experiences menstruation.
To my male readers, I totally appreciate that you guys read my blog for travel tips, but this one is primarily for my female readers. However, if you can bear with me during some feminine hygiene talk (or just skip over that section of this post), I think you'll still find some useful information for your trip to Peru. 
So, remembering I couldn't flush toilet paper down the tiny ancient pipes of Greece when I visited in 2006, I thought I should research the toilet situation in Peru before my 2015 trip there. Boy was I glad I did!
What You Need to Know About Bathrooms in Peru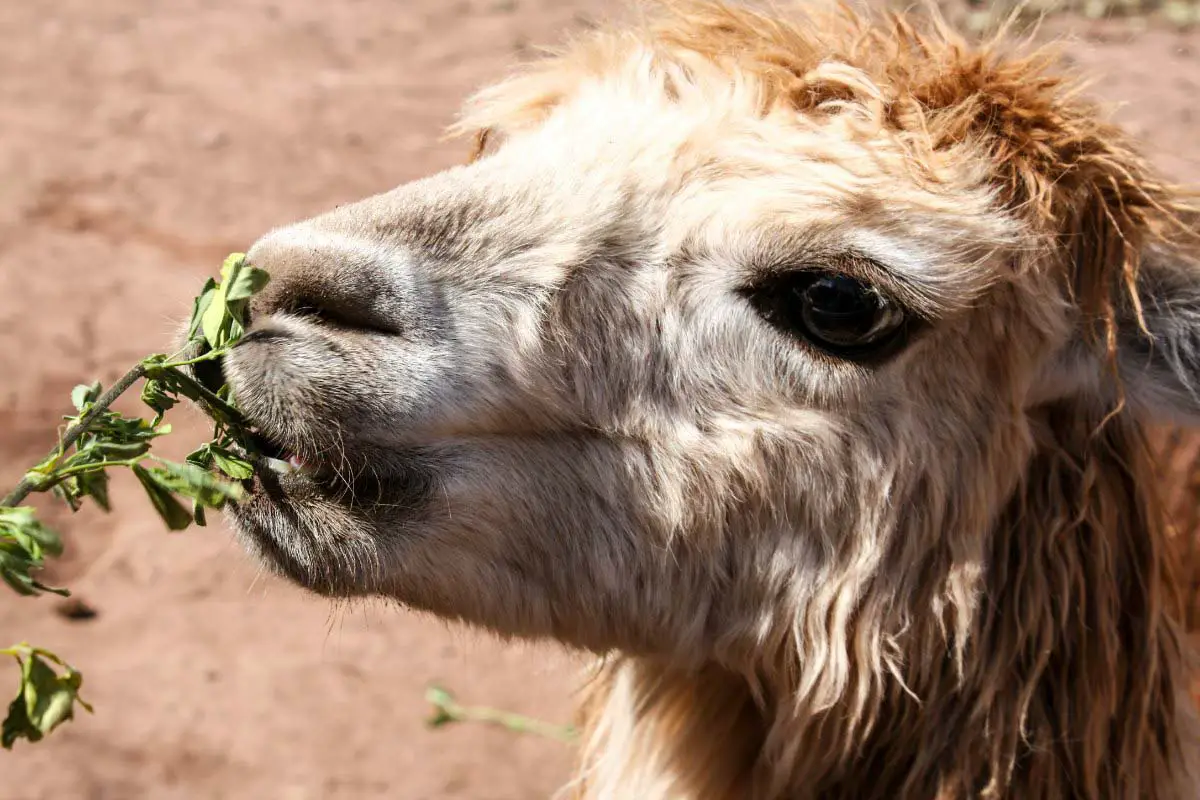 While traveling in Peru, it is important to know that you can't flush toilet paper, femcare products, or really anything that hasn't come out of your body down the toilet. However, that isn't the only quirk to Peruvian restrooms.
So, here are the four types of bathrooms you are likely to encounter during your Peru trip:
Hotel Bathrooms in Peru
Probably the nicest bathroom you'll get to use while visiting Peru is the bathroom in your hotel room. Not only is it the most private, but it's also going to be the most similar to your bathroom at home.
From what I experienced, the toilets had seats and lids, and there was a covered trash can nearby to dispose of used toilet paper. Also, hotel vanities and sinks were typically stocked with soap and towels.
Peru Restrooms at Popular Tourist Attractions
Restrooms at museums and higher-end restaurants that cater to tourists usually had seats and toilet paper provided with a trash can in the stall. The sinks also usually had soap and a method to dry your hands after washing.
Public Restrooms in Peru
Generally, most public restrooms, including those at casual eateries, feature toilets that do not have seats. Additionally, you may have to pay a couple sols for toilet paper. The sink may or may not have soap or paper towels. You may also need to pay to use the restroom.
Roadside Toilets in Peru
While driving through the Andes, you may need to answer nature's call at a roadside toilet.
Other road trippers and tour buses will likely be stopped. Therefore, prepare to wait in line for what may be only one or two stalls in a wooden shack.
An attendant will collect a couple sols from you, and they may hand you some toilet paper. However, I would not count on them always having toilet paper though. The attendant will then dump a bucket of water into the toilet to flush it from the previous user.
Once you've done your business, there is probably a sink just outside the toilet shack. I found they weren't the cleanest looking sinks nor were they usually stocked with soap or paper towels.
Consider yourself officially warned!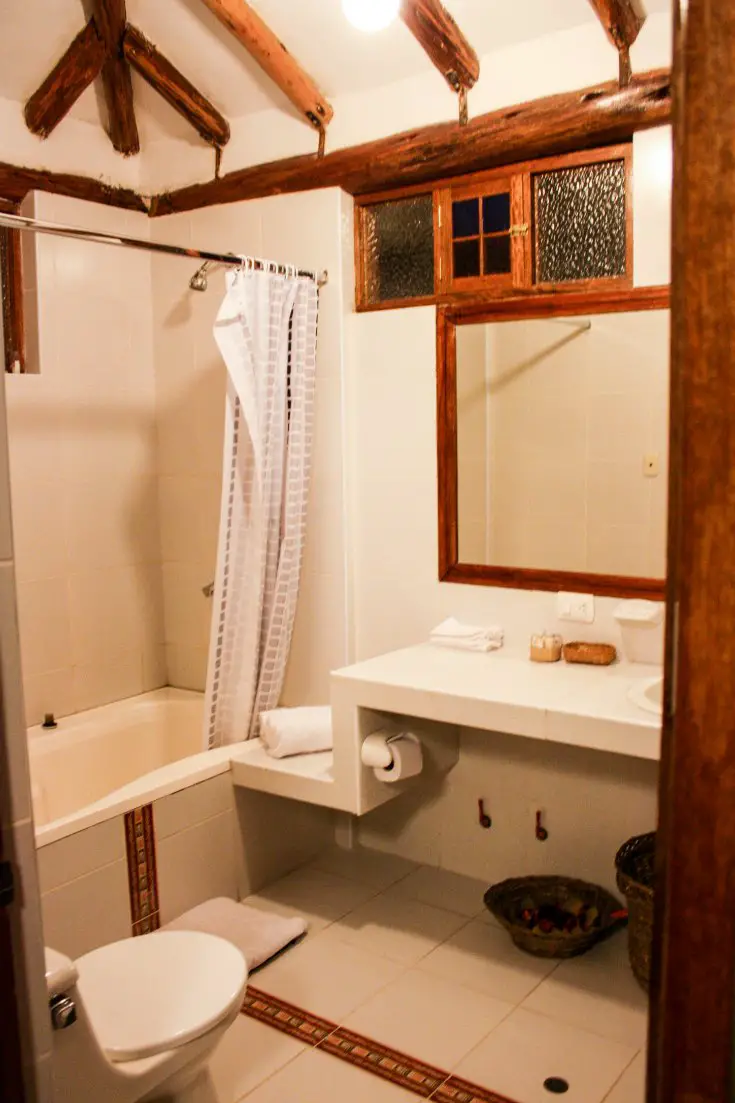 In summary, your best options for using the bathroom in Peru are your hotel room, nice restaurants and often those that cater to tourists, and some museums.
Also, it's always best to keep some Peruvian sols handy in case there is a charge to use a public bathroom.
Lastly, you may or may not find toilet paper, soap, or paper towels in any public restroom and most likely not at the roadside toilets in the Andes.
Five Hygiene Hacks For Female Travelers In Peru
Now that you understand the bathroom situation in Peru, let's dive into how to best prepare for dealing with it.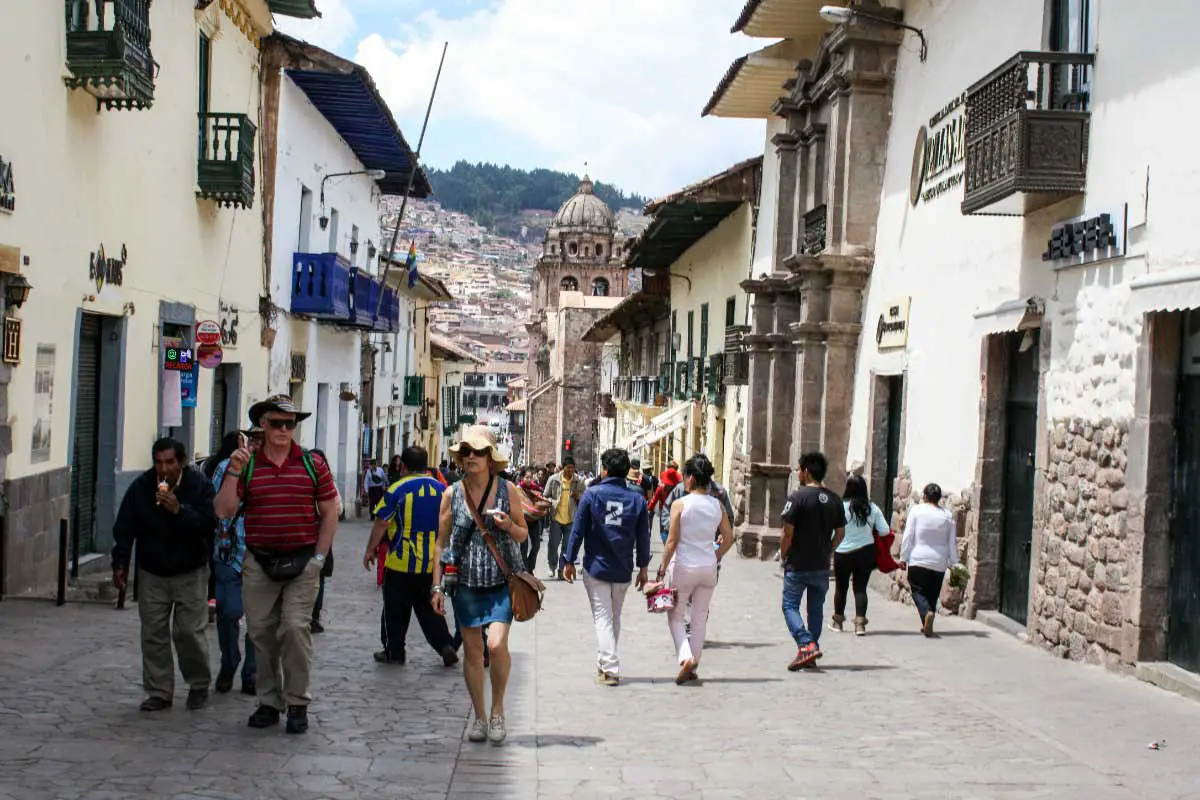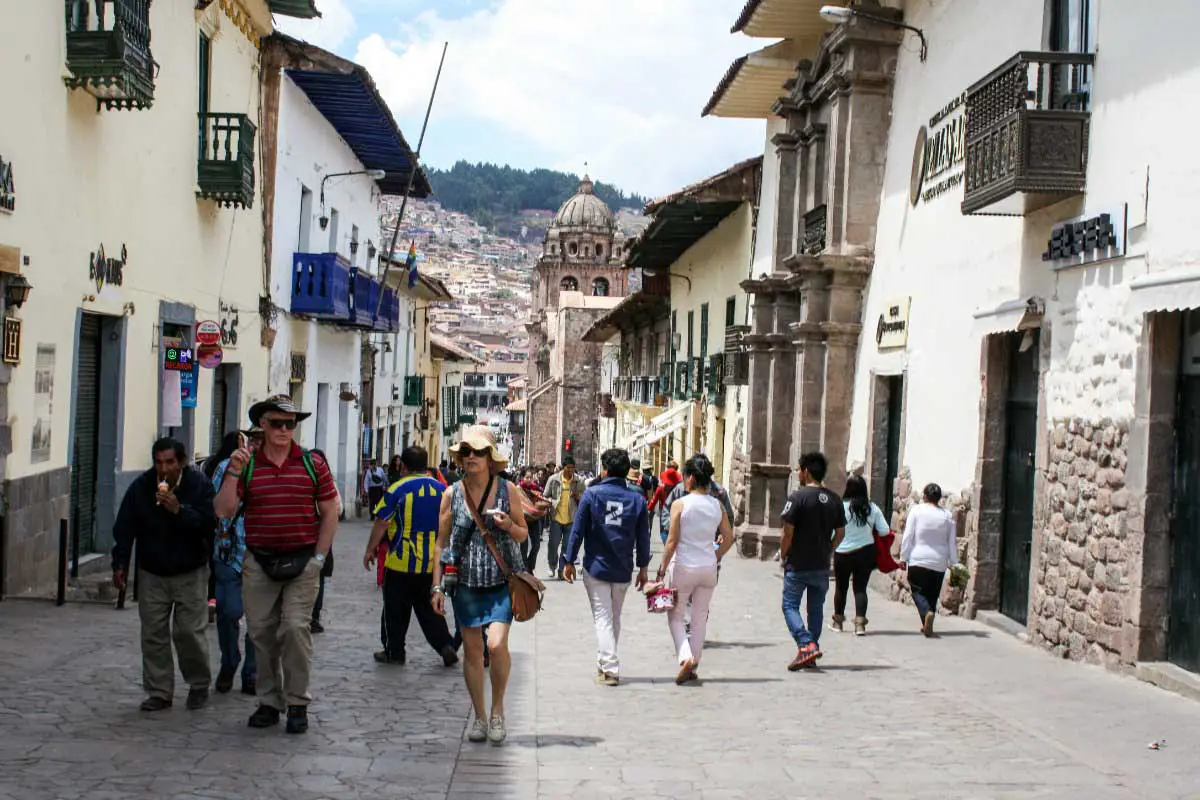 Imagine this … You are in the Peruvian city of Cusco eating lunch with friends you just met on your two-week bus tour of the South American country. After dining, you go to the restaurant's single-stall restroom. That's when you discover your worst fear has come true.
Completely unscheduled. Out of the blue. This should not be happening right now.
But, it has.
Your period has started.
Unexpectedly.
Panicking in fear you will embarrassingly bleed through your pants — and you've only packed what you could fit into a backpack anyway — you rummage through your day pack for a stray tampon. You come up empty. You look around for a tampon dispenser. No luck.
Well, expletive. Isn't this just perfect? You've found yourself in a foreign country, with a language barrier, and no tampons in sight.
At this point, I should tell you this is a true story. It is my story.
Enter Travel Hygiene Tip #1: Pack The DivaCup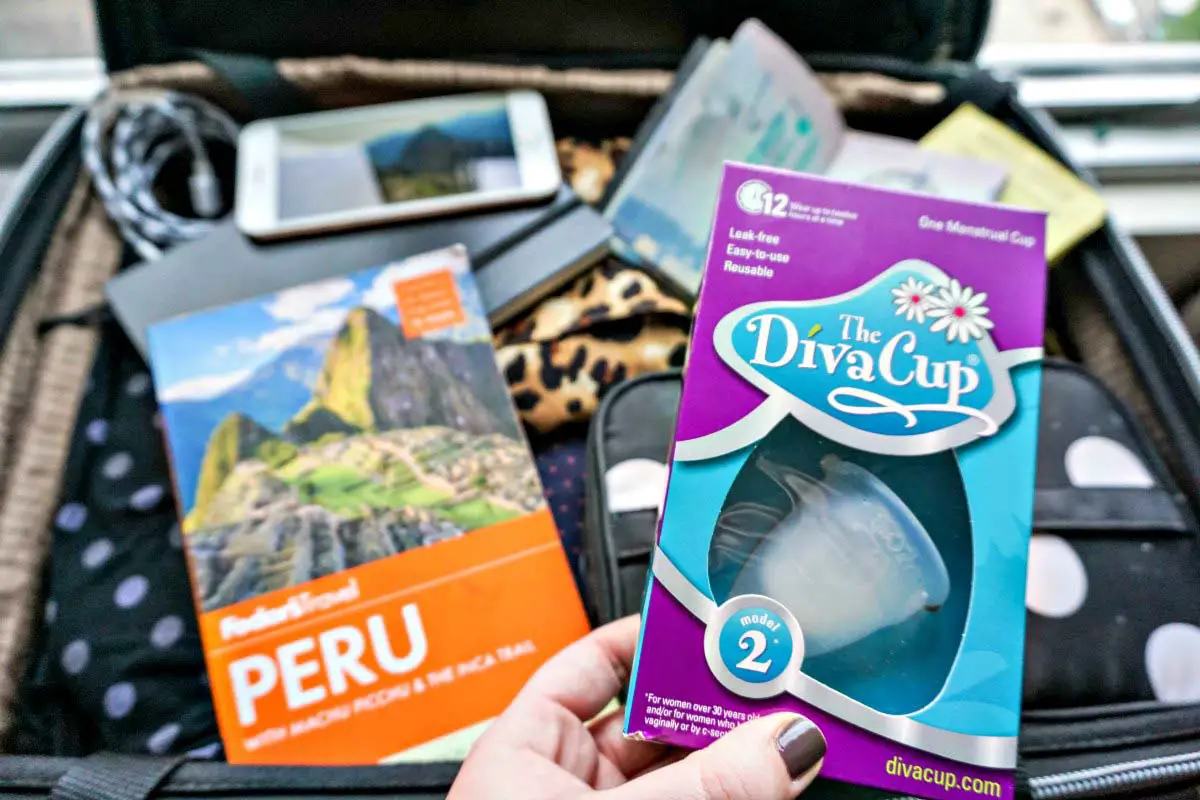 Any woman who has traveled while on her period knows it takes extra planning. Have I packed enough tampons or pads to get me through my trip? If not, where can I purchase more? Will I even be able to purchase more?
Those are just the ordinary concerns when we are traveling within our own country. Add in a language barrier, cultural differences, and a fast travel pace, and you might not be able to even find the femcare products you need while traveling in a foreign country.
But, with The DivaCup already packed in your suitcase or daypack, you can travel with confidence that you won't have an issue like mine in Peru.
So, what is The DivaCup?
Glad you asked. The DivaCup is a reusable, bell-shaped silicone menstrual cup suitable for girls and women of all ages. Clean, comfortable, and convenient, it provides women who travel a better alternative to menstrual care than tampons and pads.
Made from 100 percent healthcare-grade silicone to assure comfort and durability, The DivaCup is free of chemicals, plastic, BPA, latex, and dyes. It sits low, at the base of the vaginal canal, for easy insertion and removal. And, since the cup collects rather than absorbs the menstrual flow, it will not dry out or disrupt the vaginal environment or pH.
More Interesting Facts About The DivaCup:
The cup has measurement lines to help women track their flow and report details back to their doctor.
The DivaCup is cleared for marketing by the U.S. Food and Drug Administration, the Australian TGA, Health Canada, and Mexico Cofepris.
Why pack The DivaCup for a trip to Peru?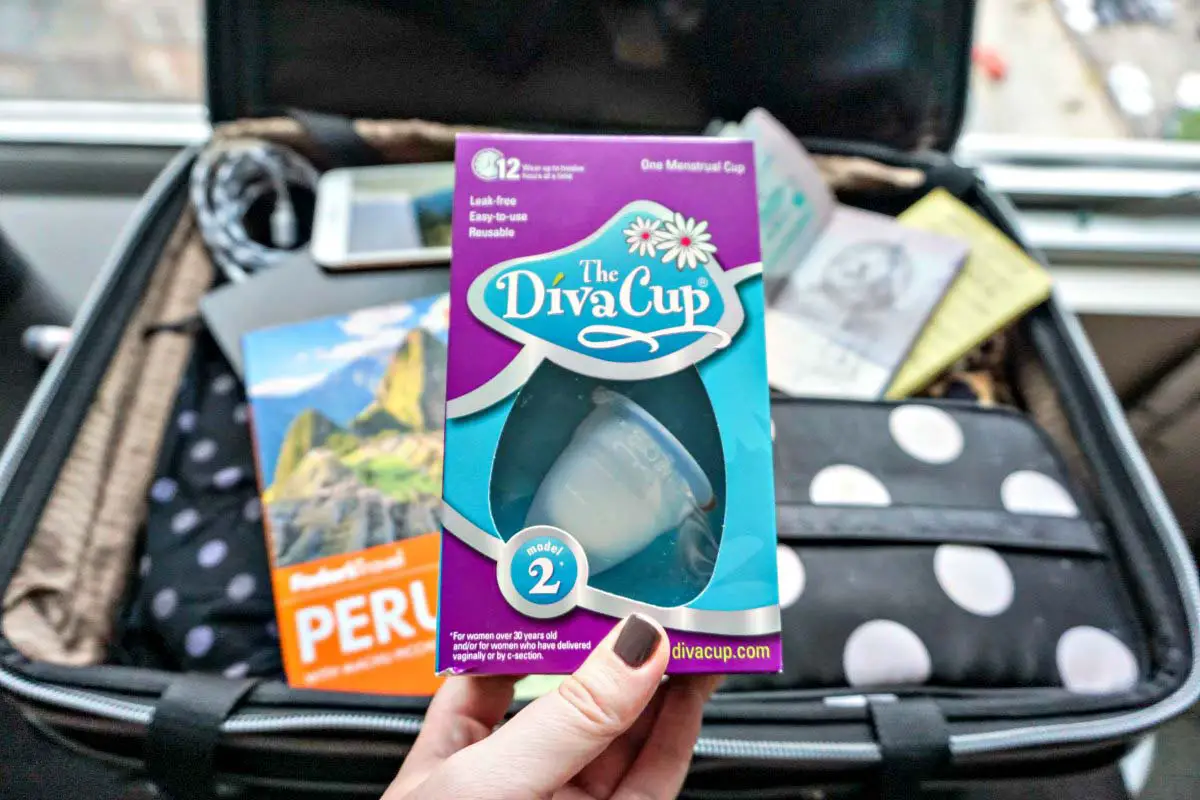 First of all, it takes up far less space to pack than enough tampons and/or pads to get through a period on the road.
Secondly, The DivaCup offers 12 hours of leak-free protection and is ideal for all activity levels from hiking the Inca Trail to the night's sleep you'll be wanting after that hike.
Plus, in a country like Peru, where you can't flush femcare products, traveling with The DivaCup makes a lot of sense. You would just insert The DivaCup while in your private hotel bathroom in the morning and be all set for a day of sightseeing around Arequipa. Then when you returned to your hotel in the evening, you will take The DivaCup out, clean it with warm water and the DivaWash, and reinsert it to go to bed.
There also is no waste like wrappers or applicators. Not only does that make The DivaCup an eco-friendly option, but it's also convenient for Peru. Trust me, the less you put in your hotel bathroom's trash bin, the more pleasant your experience using the bathroom to shower and get ready will be.
Lastly, you'd be prepared in case of an emergency.
The day my period unexpectedly started in Peru, I had to give up my free time exploring Cusco to dash back to my hotel to ask the reception worker in my broken Spanish where I'd find a nearby pharmacy.
Then praying this will work out, I speed walked to the pharmacy. Of course, only a male pharmacist was working. Turning crimson, I'm sure, I pointed to the two small boxes of tampons with plastic applicators in the pharmacy's glass case. "Tampones, por favor," I heard myself sputter out in what has to be my most mortifying travel experience to date.
I laugh as I tell the story now, but it certainly did not feel funny at the time. In the moment, it added stress when I should have been enjoying new friendships while touring Spanish cathedrals and Incan ruins.
If I had been traveling with The DivaCup in Peru, I could have kept it in my daypack for emergencies like this.
Even if The DivaCup had been in my luggage back at my hotel room, I wouldn't have panicked about finding tampons, especially with applicators, either.
You see, a friend of mine who lives in Lima reminded me that most Peruvian women don't use tampons, and tampons are therefore a rarity in Peru. I also know from my time studying in Europe that tampons with applicators are not always easy to find outside the United States and Canada.
As I mentioned earlier, the pharmacy I went to in Cusco only had two small boxes of tampons with applicators. I was lucky, but the next woman to visit that pharmacy may not have been.
Bonus Reason To Use The DivaCup: If you have a regular cycle and know when your bleeding will likely start, you can insert The DivaCup before your period starts that day. Then you don't have to worry about finding a public restroom later in the day when you might be sightseeing or on a bus driving through the Andes. Remember what I said about those shacks. 😉
I'm sure you are wondering: How does The DivaCup work?
Did you know menstrual cups have existed since the 1930s? Women were searching for an alternative to the choices available at that time, but it wasn't until recent years that they broke into the femcare market. Though this isn't a new concept, it may be one with which you are not all that familiar.
The first thing to know is that The DivaCup comes in three sizes. DivaCup Model 1 is recommended for women younger than 30 who have never delivered vaginally or by cesarean section. Women older than 30 or who have delivered vaginally or by C-section should use DivaCup Model 2. The newest size available is DivaCup Model 0 for teens.
Before trying the cup, you should read the User Guide and consult with your healthcare provider if you have any questions regarding your gynecological health. I'd also recommend using the cup at home before traveling with it. At the very least, I'd try inserting it so you'll be confident when doing this during your trip.
The DivaCup Consumer Care Team is also available to answer questions and concerns. They can be reached at support@divacup.com, 1-866-44-3482 or via their social media networks. This team is super helpful to customers and is experienced in being on the phone with women for insertion and removal.
At least twice a day (every 10-12 hours), you should remove the cup and rinse it well with warm water and the DivaWash before reinserting it. Since the average monthly flow is 1-2 ounces and The DivaCup holds more than one ounce, most women find the cup is less than half full when they remove it.
Caring For Your DivaCup
Here is more information about how to clean The DivaCup.
The DivaWash is a plant-based, all-natural cleanser specifically designed to protect the silicone material of The DivaCup and your body. The fragrance-free formula is great for sensitive skin, too.
A collapsible silicone cup would be a convenient solution for storing and easily cleaning your menstrual cup while traveling in Peru (and elsewhere too).
Once a year, you should replace The DivaCup, which retails for less than $35 in 2023

.
Where can you buy The DivaCup?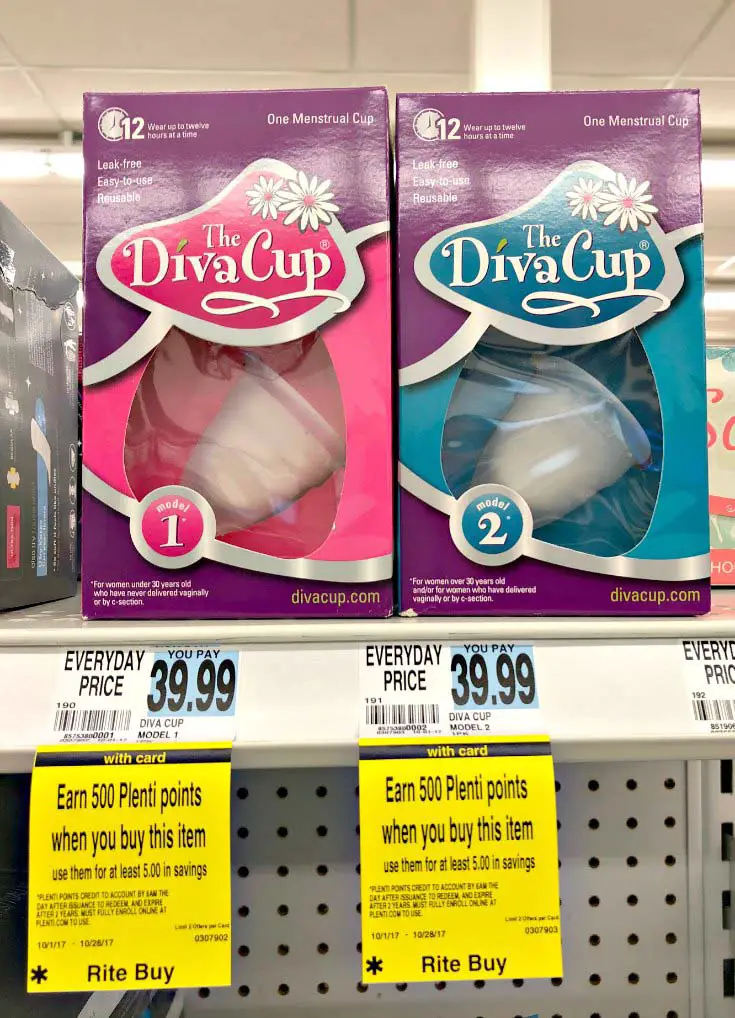 Did you know women spend an average of $150 per year on femcare products?
Well, since The DivaCup retails for less than $40 and you only need to purchase it once per year, you're likely to save a significant amount of money each year.
With $100 extra in your pocket this year, you could splurge on a delicious meal at one of the finest restaurants in Lima, the culinary capital of South America.
I purchased my DivaCup at my local Rite Aid in Grand Rapids, Michigan. It was easy to find on Aisle 8 with the other menstrual care items. To find a DivaCup retailer near you, take a look at The DivaCup's store finder.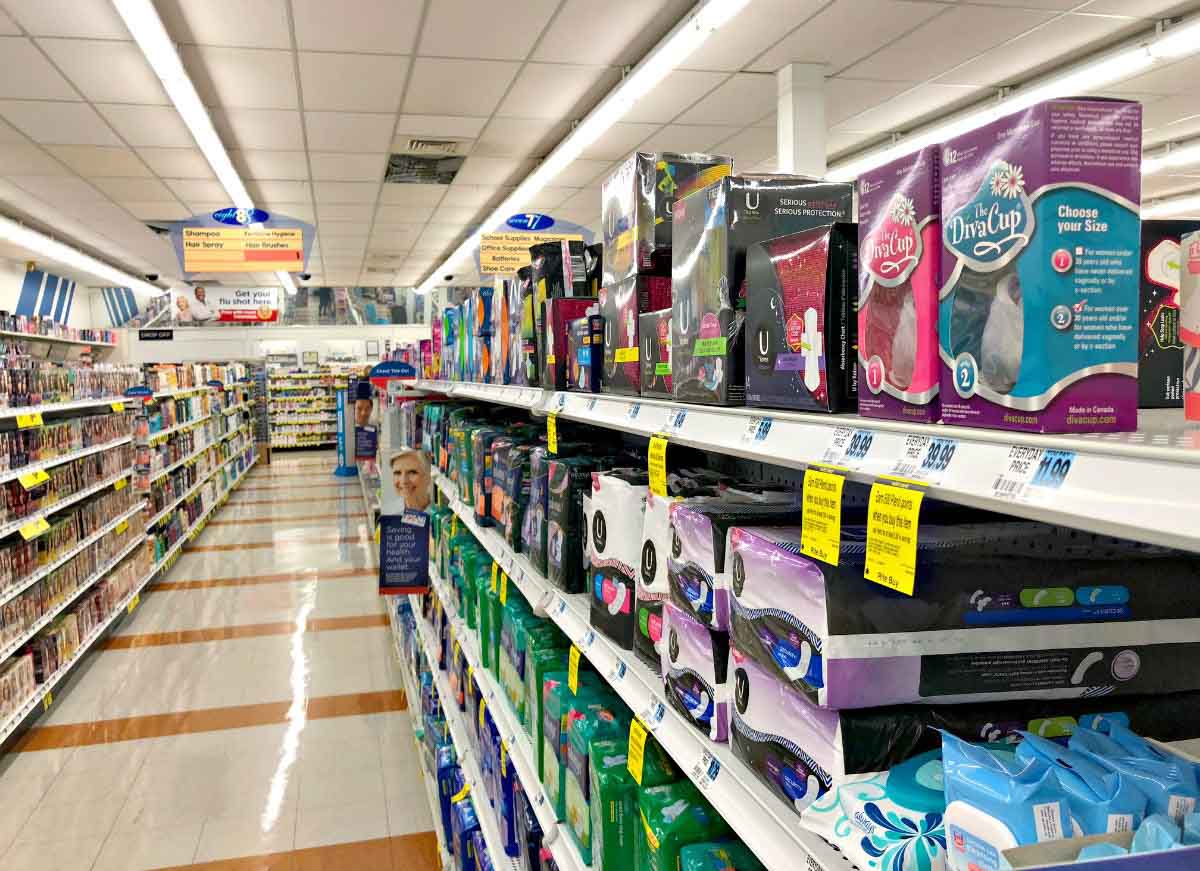 In Conclusion, I Love The DivaCup as a Travel Companion Because …
Its small size makes it easy to pack. It even takes up less space than tampons!
I can wear it all day (up to 12 hours) while I sightsee, dine, hike, swim, sleep, or do any other travel activity I want.
It is eco-friendly.
I'll save money that I would have spent on tampons for more travel activities and dining experiences.
Best of all, I'll never have to worry about tracking down tampons in a foreign country where I barely speak the language again!
Four More Travel Hygiene Tips for Peru — for Everyone!
Bring Travel-Size Packs of Flushable Wipes
Instead of carrying around a bulky toilet paper roll, pack flushable wipes for your trip to Peru.
Though you still can't flush these in Peru's toilets, these packs come in a travel-friendly size and are much more convenient to carry around than toilet paper.
Be sure to pack them in the outside pockets of your purse, daypack, backpack, and luggage for easy access in public restrooms.
My husband and I also used these wipes during our trip to Istanbul, where the toilets also had quirks unusual to American (and Iraqi) travelers.
Keep Hand Sanitizer With You at All Times
While traveling, I often keep a pocket-sized hand sanitizer in my purse.
This worked out really well in Peru since some restrooms didn't have soap. In a pinch, I could at least sanitize my hands.
You can buy the travel-ready bottles that you can attach to your purse strap or backpack zippers. I've also found hand-sanitizer wipes sold in individual or travel-size packages.
The sanitizer wipes were also handy for wiping down the toilets, especially in the Andes. Just in case you haven't been keeping up on your squat workouts! 😉
Stash Soap in Your Daypack
Pack some liquid hand soap in a reusable 3-oz. bottle, and stash it in a TSA-approved clear toiletry bag. Keep this in your daypack, which is likely also your carry-on bag for your flight to Peru.
Packing your soap this way makes it ready for airport security, and you will have it on hand should you encounter your first Peruvian public restroom before you get to your hotel. Then keep your soap bottle handy in your daypack for the rest of the trip.
Optional: If You Have Space, Consider a Microfiber Towel
I didn't bring a microfiber towel with me to Peru, but I wish I had.
Instead, I relied a lot on wiping my wet hands on my (mostly) dry-fit clothing. If you are classier than I am, you might consider bringing a microfiber towel in your daypack.
These are lightweight and fast-drying towels that can double as beach towels. Having a towel would also be handy if you decide to dip into a hot spring near Colca Canyon like I did or surf Peru's Pacific coast. You could also use this quick-drying towel as a blanket on long bus rides.
Don't you love multi-purpose items for travel? I know I do!
Are You Traveling to Peru Soon?
If so, I suggest getting your own DivaCup before your trip!
Remember, it may take you some time to adjust to a new femcare product, so try it at home first.
At the very least, pack your DivaCup as a backup in case you have an emergency issue like I did in Cusco.
You may not be as lucky as I was to track down your preferred femcare product in a foreign country! Especially if you have to describe it to the pharmacist in Spanglish. 😉
Read More About Peru
If you are currently planning your trip to Peru, I've written more resources for you:
Four Health Tips You Should Know Before Traveling in Peru – Unsure of which vaccines you need? Do you need malaria pills? How can you prevent altitude sickness? Which foods should you avoid in Peru to steer clear of food poisoning? I answer all these questions plus provide you with a packing list of recommended medications and health-related items to have with you in Peru.
What to Pack for Peru – I share how I packed for my three-week trip in two backpacks – one backpacking size and the other school bookbag size. My trip involved a variety of activities and destinations to take into consideration. See which essentials I highly recommend and learn from my over-packing mistakes!
Traveling soon to Peru? Take a look at Peru tours and activities, and book some before you go!
Save this post to your Peru travel Pinterest board to reference when you pack for your trip!