Are you interested in learning how to make a travel video? Maybe you're hoping to become the next big travel content creator, or perhaps you are an intrepid traveler seeking a way to share your travel memories with friends and family back home.
In this guest post, the pros at the online video editor InVideo share 10 practical tips for making travel videos that grab interest and engage your audience. With these 10 actionable tips for beginners, you can inspire wanderlust among your friends and followers through your own engaging travel videos!
Disclosure: This beginner's guide on how to make travel videos contains affiliate links. When you click on or make a purchase via one of these links, I may earn a commission. 
---
For the last two years, we were faced with travel restrictions as the world grappled with a global health crisis. Now that many restrictions are being lifted, those of us itching to travel are making plans for our next vacation.
Perhaps more than ever, we want our vacations to be memorable, and we want to share those travel memories with our friends and family through social media. The best way to capture and revisit the moments of a great trip is to create travel videos.
While we may shoot every thrilling activity, scenic view, and delicious meal during the trip, editing travel videos prudently will make them more engaging for your friends, family, and social media followers.
Now, let's look at some of the practical tips for making a great travel video!
1. Choose the Right Camera for You
Whether you want to start a travel-centric YouTube channel or simply share your trip memories in Instagram reels with your friends, the first step to creating travel videos is acquiring the necessary camera gear. Most importantly, having the correct equipment to create great travel videos begins with choosing the right camera for you.
For example, it is better for those who are not familiar with aperture and shutter speed to opt for a camera with user-friendly automatic settings. Instead of investing in an expensive DSLR like professional travel videographers may use, beginner-level travel video creators can opt for a compact or mirrorless camera that captures high-resolution video at a lower price point.
Therefore, we recommend the Sony ZV-1 for beginner travel vloggers. It's an excellent camera for shooting travel videos for several reasons.
First of all, this camera was specifically designed with content creators in mind. Therefore, it comes with a 3-inch LCD flipscreen, which is handy when recording yourself. Secondly, the automatic exposure tracks faces to ensure you or whomever you are shooting is well-lit. Third, image stabilization reduces camera shake as you walk around landmarks, national parks, and historic sites on your travels while recording 4K high-resolution video. 
At a time when short and full-length feature films have been filmed on smartphones, you may already have your go-to travel camera in your hand as you read this post. In particular, the Sony Xperia 1 III is highly rated for video recording, and Apple's iPhone 13 Pro and larger iPhone 13 Pro Max offer professional-level capabilities for capturing both travel videos and still photography.
2. Use an Easy Tool for Editing Travel Videos
So many video editing applications for mobile devices and traditional video editing software programs are on the market these days. You may be overwhelmed with the options and wonder which is best for editing travel videos.
For beginners, there is an awesome easy video editing software. It's a powerful tool with filters, effects, templates, stickers, and more to streamline the video editing process. With this video editor, you can make travel videos to share across various platforms, such as YouTube, Instagram, and TikTok.
3. Watch Travel Videos for Inspiration
Making travel videos may not be as easy as you might have thought! So, first, watch existing travel videos on YouTube, Instagram, TikTok, or other social media platforms to gather ideas.
By watching other travel content creators' videos, you'll be inspired to create your own while learning some tricks for framing beautiful shots.
4. Pick Your Favorite Platform
Every website and social media platform has its own video specifications that you need to follow before uploading your travel videos. Hence, it is good to select the platform first before you start your hard work.
Before you even begin shooting your video, you should become acquainted with your desired platform's specifications. Then upload some videos to test how the platform performs. 
5. Prepare Your Camera Settings
Once you have practiced shooting videos at home and are ready to take your trip, you'll want to keep your camera settings ready. Changing a photo setting while you are traveling can be cumbersome. Therefore, having two memory buttons set to 4K and 25fps will be a good idea.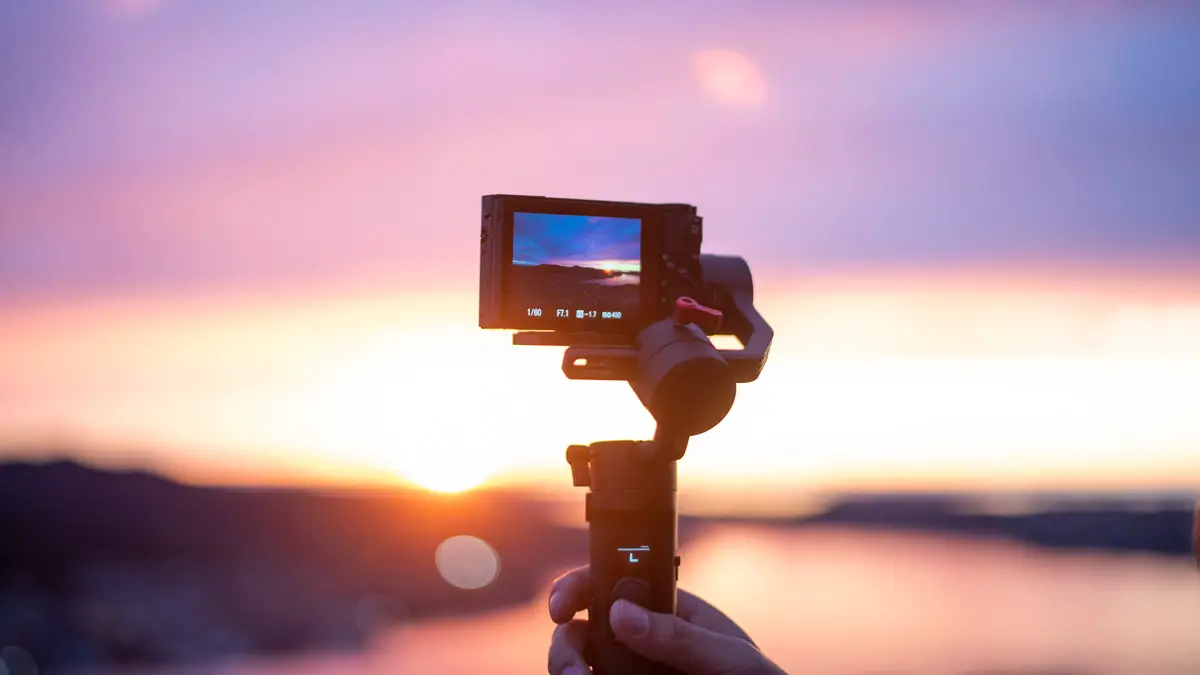 6. Plan Your Travel Video Shoots Ahead of Time
When creating a travel video, planning your shoots ahead of time is key.
Most importantly, you need to think about when to shoot for the optimal natural light. Early mornings and just before dusk — often called the golden hour — are usually best for getting breathtaking shots.
Also, as you plan your travel shoots, keep in mind that shooting too little footage will not let you have enough shots when you begin to edit videos after your trip.
At the same time, overshooting will make your task of editing videos lengthy and cumbersome.
Striking the right balance will take some practice, but, don't worry, you will get there soon. 
7. Tell a Story Through Your Travel Videos
Storytelling is the best way to keep your audience engaged with your travel video. After you complete your trip, try to find a common thread and weave a story out of it.
Of course, the places of historical importance will have their own stories, which you can include while editing videos after your trip.
While you are traveling, record some short clips of the locals and the people you meet during your trip. You can weave their voices and commentary into your video for an interesting contrast to your own voice. This also gives your viewer a break from listening to your voiced-over monologue for the entire video. 😉 
8. Keep Video Clips Short and Sweet
Your audience likely has a short attention span, and social media users today move from one post to the next very quickly losing interest faster than a goldfish!
Therefore, you want to keep your travel videos concise and attention-grabbing. For a platform like Instagram, your travel videos should be 90 seconds or shorter and easily understood without sound.
Instead of capturing everything from your vacation in one video, you can create shorter travel videos highlighting various parts of your trip.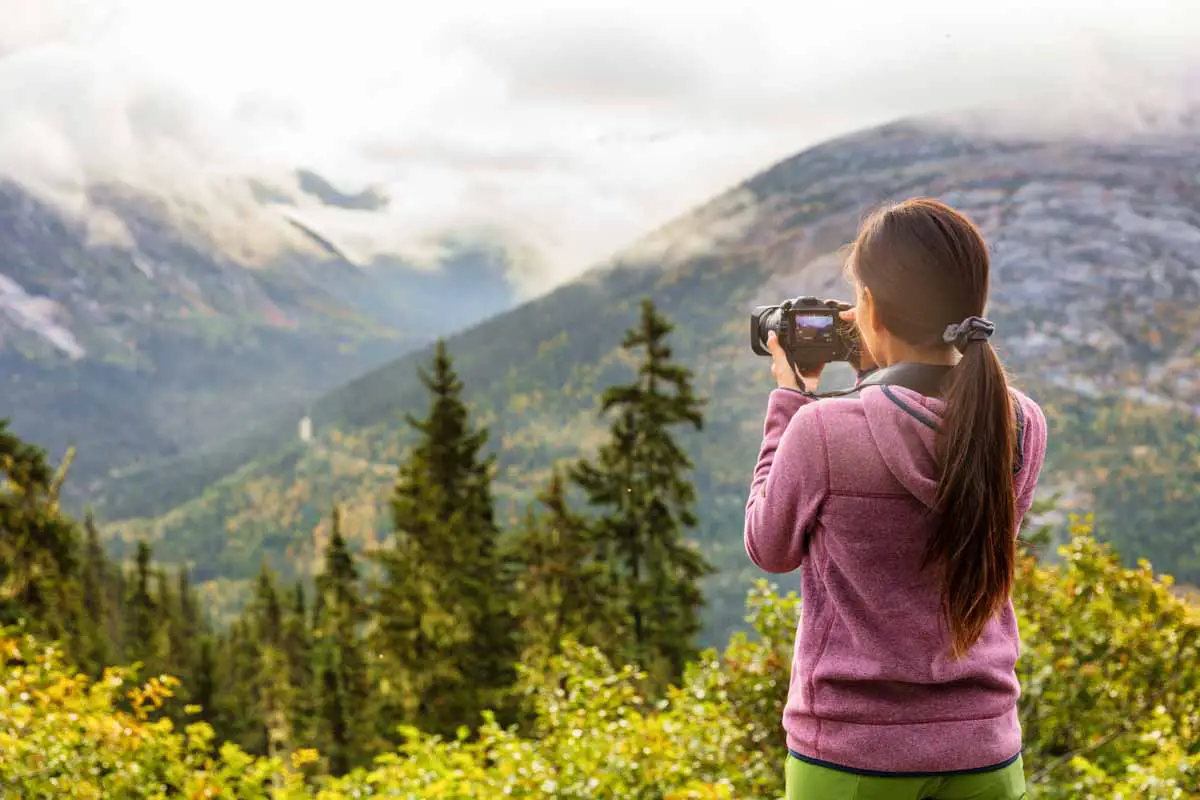 9. Shoot Your Travel Video Using the Rule of Thirds
The rule of thirds is taught in most photography classes, and for good reason. It's a cardinal rule of both photography and videography.
Usually, in videos, your main subject should not fill the entire frame. Instead, think of your shot's frame as being divided into thirds both horizontally and vertically. Rather than placing your subject in the center of the shot, you want the main object, person, or animal set off to the side. The photo above is a prime example of this concept.
10. Add Music to Your Travel Video
Lastly, though you want your travel video to tell a story, that is not always accomplished with explanations and voiceovers. Using music will help your viewers emotionally connect with your video.
Therefore, when you have captured the scenic beauty of a destination, it is often better to infuse background music that syncs with the video's theme.
Final Thoughts on How to Make a Travel Video
Before you book your flights and hotel rooms for your next vacation, begin practicing shooting and editing videos at home. For example, you can take a local day trip and shoot the entire day's activities keeping the rule of thirds and short clips in mind.
Then, using the video editing platform we shared, get to the work of editing videos. It will require a good amount of practice before you master the art of creating engaging travel videos, but with the tools and tips mentioned in this post, you will be on your way.
Bon Voyage and happy shooting!
Find More Travel Tips!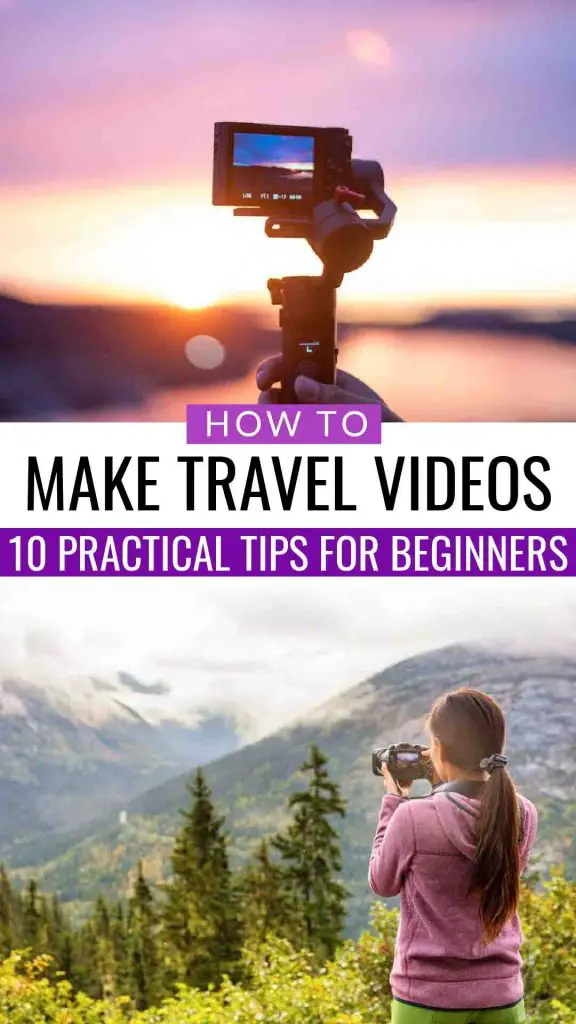 Save the image above to your travel video tips board on Pinterest to easily refer back to this post!
What are your best tips for making a travel video?
Please share your thoughts and tips in the comment section!