Are you yearning to travel again and wondering where are the best places to visit in the world? Our guest blogger Amanda Wilson answers that question with recommendations for six amazing vacation destinations around the world that may just inspire your next trip!
Disclosure: This post contains some affiliate links. When you click on and make a purchase from one of these links, I may earn a commission. Of course, this is at no extra cost to you.
---
6 Must-See Vacation Spots in the World
Are you also thinking of traveling this year but unsure where to go? Then, you're on the right page! Indeed, the world has numerous fascinating destinations, so finding that perfect vacation spot can be challenging. 
I recommend you search Next Vacay vacation ideas to spruce up your travel bucket list. Indeed, it's not always easy to find an amazing vacation spot within your travel budget. So, be persistent in finding those unique places that touch your heart. To further assist you in your search for where to travel next, we've also compiled six must-visit places in the world!
New Zealand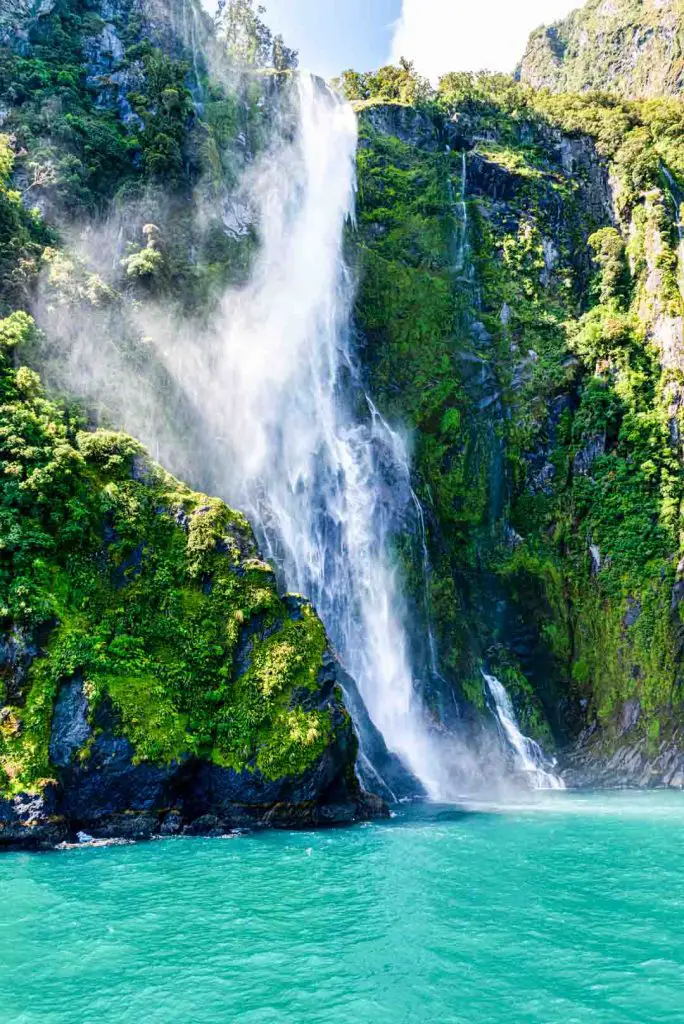 The first destination on this list is a land with stunning landscapes at every turn, New Zealand.
You'll see majestic mountains, glaciers, and fjords all in the wondrous place of South Island.
You must visit Fiordland National Park to admire New Zealand's mountains if you like nature. It is a UNESCO World Heritage Site that you can hike in! 
You don't want to do anything physical on your trip? That's fine because you can also gaze at the mountains and the starry skies in one day!
In the morning, take a glass-roof catamaran cruise on Milford Sound to look at some of the finest mountains. Later on, you can visit the Mount John Observatory to stargaze in the night sky. 
Bora Bora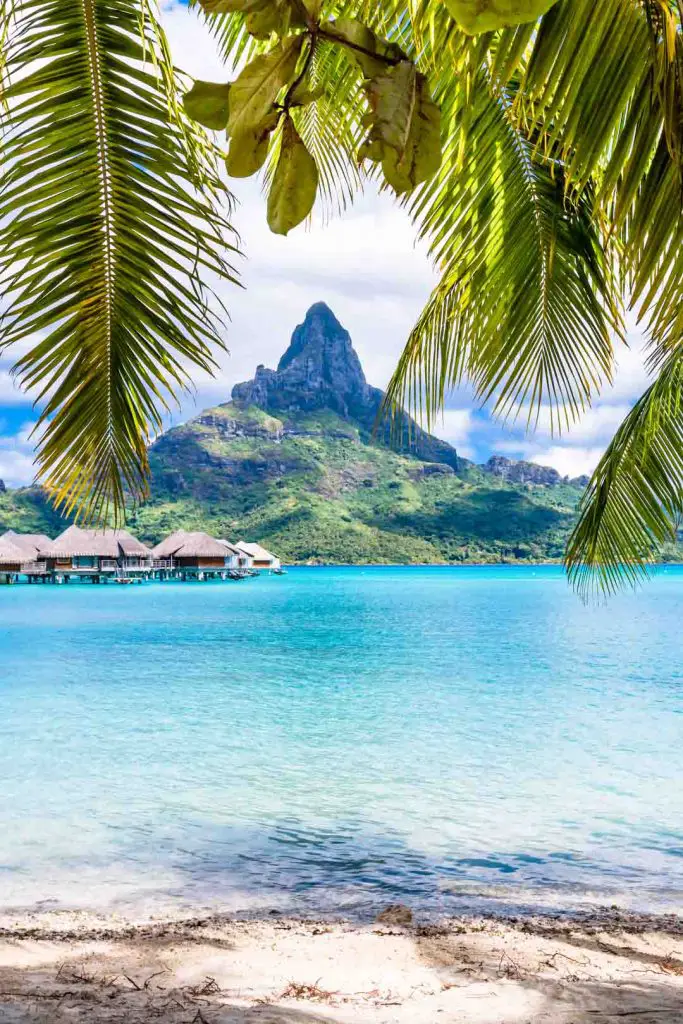 Located in the Society Islands of French Polynesia, Bora Bora can be an expensive place to visit, but most travelers would tell you the cost is worth it.
Certainly, one cannot make a list of amazing vacation spots without mentioning the majestic beauty of this South Pacific island.
In this beautiful destination, you'll find sandy beaches with crystal blue water, luxurious resorts, lush jungles, and friendly locals. 
Additionally, if you want to take a stunning photo or hike, the island's dormant volcano Mount Otemanu is the perfect place for this.
Of course, Bora Bora is known for its beaches, so visit Matira Beach to enjoy its crystal-clear water and soft sand.
You can also count on friendly locals to recommend some of the island's best sights.
Rome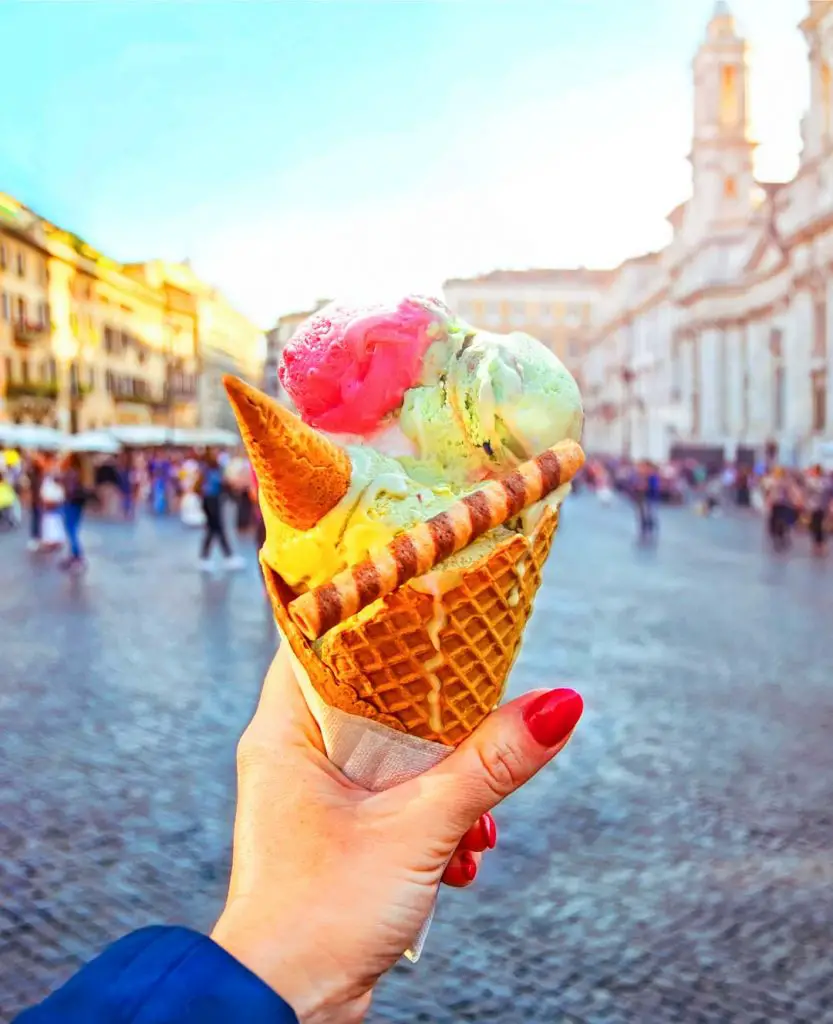 Rome, or the Eternal City in Italy, has numerous must-visit attractions!
With so many historic landmarks — such as the Colosseum, the Pantheon, and the Trevi Fountain — it is easy to see why Rome is on this list.
You can also visit such treasures as the Sistine Chapel and St. Peter's Basilica in Vatican City.
Are you uncomfortable when there is a crowd? You can escape this by taking a stroll in the cobblestone streets of Trastevere.
If you want to eat while strolling, visit Mercato Centrale Roma to try the local delicacies, such as pizza and gelato.
Tokyo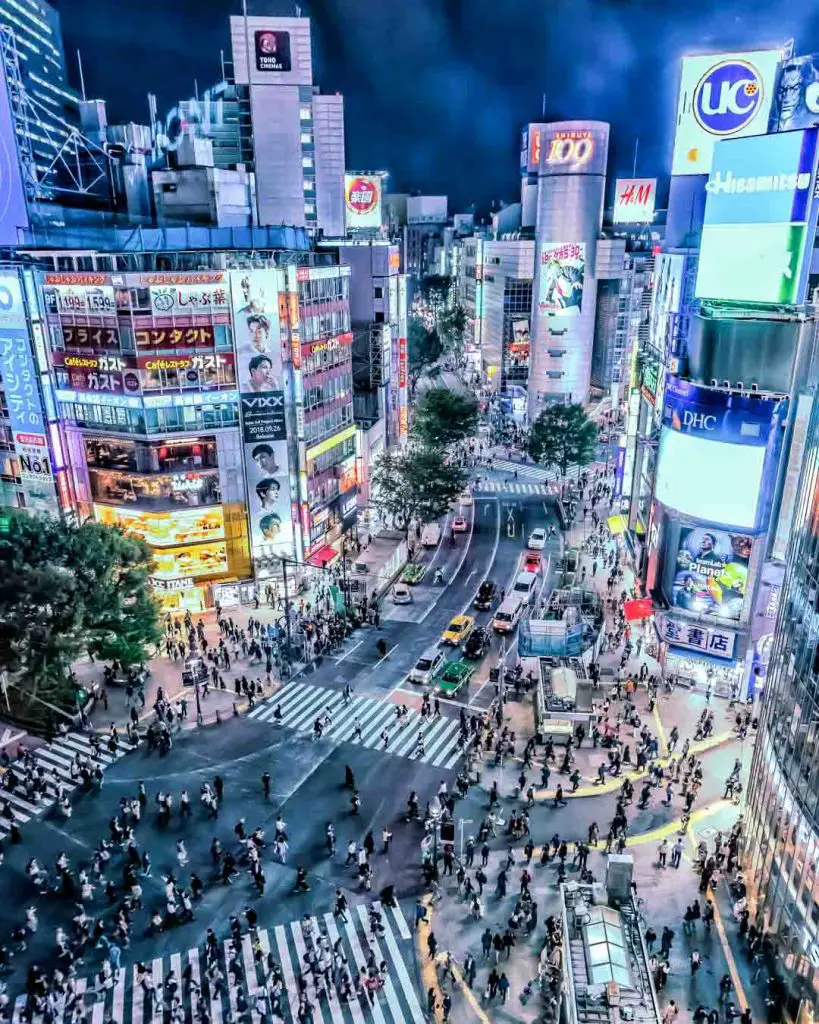 Have you ever seen an intelligent toilet in person? Well, there is a chance you might see one in Tokyo, Japan!
Tokyo is known for its incredible technology, bright neon signs, and bustling streets.
Indeed, this city has such incredible energy and beautiful attractions to offer. Photographers will surely love to take panoramas of the skyline from the top of the Tokyo Skytree.
Also, food lovers surely won't be disappointed in this destination with its hearty ramen, fresh sushi, and sashimi.
You can also choose from a wide variety of souvenirs and clothes to add to your luggage when returning home.
Finally, if you want to learn about Tokyo's culture, you can always visit the Sensō-ji temple or take a guided walking tour off the tourist-beaten path!
RELATED: Five Foods You Must Eat in Japan
Maui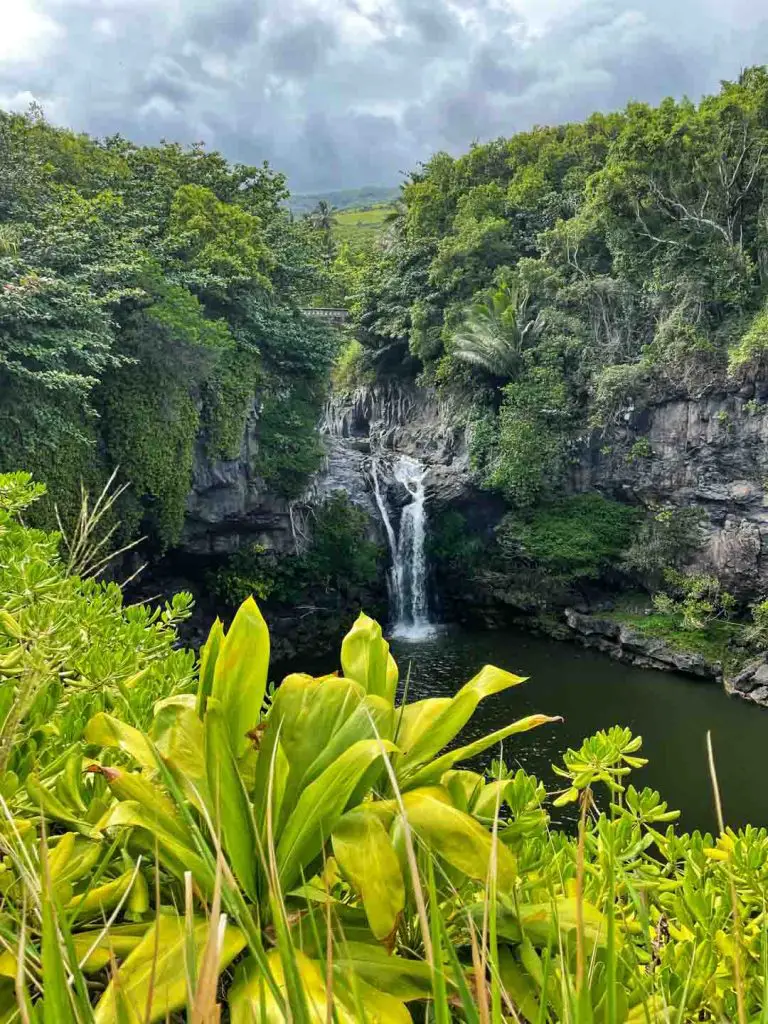 Due to devastating wildfires on Maui in August 2023, leisure travel to Maui has been paused. You can learn how to help here.
Maui is the second-largest island in Hawaii, and many say that Maui is just different from other tropical destinations.
Though you can partake in a wide variety of activities on the island, it's likely you'll want to take in Maui's beauty.
For example, are you interested in seeing the world's largest dormant volcano? Luckily for you, it's in Maui, and you can visit Haleakalā National Park to enjoy its wonders.
There are so many more activities you can do on Maui, too! These activities include: 
Renting a car and driving along the Road to Hana

Sunbathing on Maui's beautiful beaches 

Touring Maui by helicopter to see waterfalls, dramatic seaside cliffs, and lush rainforest from a bird's-eye view

Feasting on local cuisine and specialties, such as Maui Gold pineapples, freshly-caught ono, poke, and poi dishes
London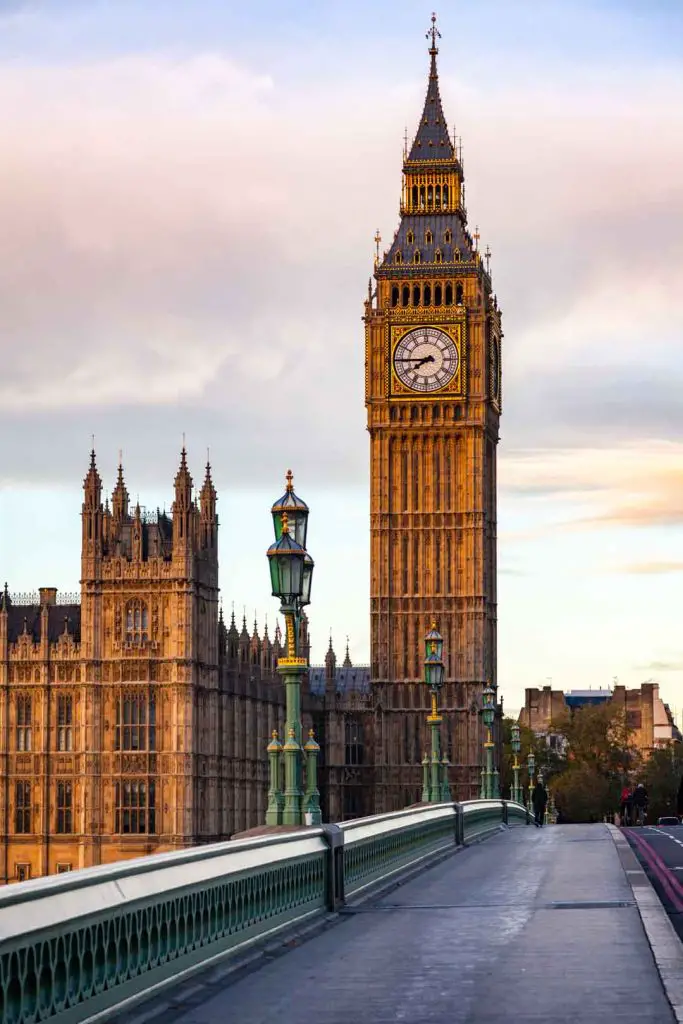 As the capital city of England, London has everything!
For weeks, London can keep you engrossed with eclectic neighborhoods, historical landmarks, and modern-day attractions.
First-time visitors to London should add the Tower of London, Buckingham Palace, the British Museum, or the Tate Modern to their list of places to visit.
It's preferable to see London during its warmer seasons. However, the city can be the busiest at that time of the year.
Which of these dream travel destinations piqued your interest?
Every country has its attractions, food scenes, cultures, and scenic beauty that make them appealing to travelers. To find out which destination is the one for you, you have to evaluate first what you want to experience in your travel escapades.
In this post, we shared six of the best vacation spots in the world. Use the list above to learn about these six locations and the attractions and activities they offer!
About The Author
Amanda Wilson is a full-time adventurer and part-time freelance writer. Her vast and colorful traveling experience allows her to share her journey with her readers, helping them start an adventure of their own. When she's not out exploring, Amanda enjoys her day relaxing beside her dog with a good book in hand.
Read More About Amazing Travel Destinations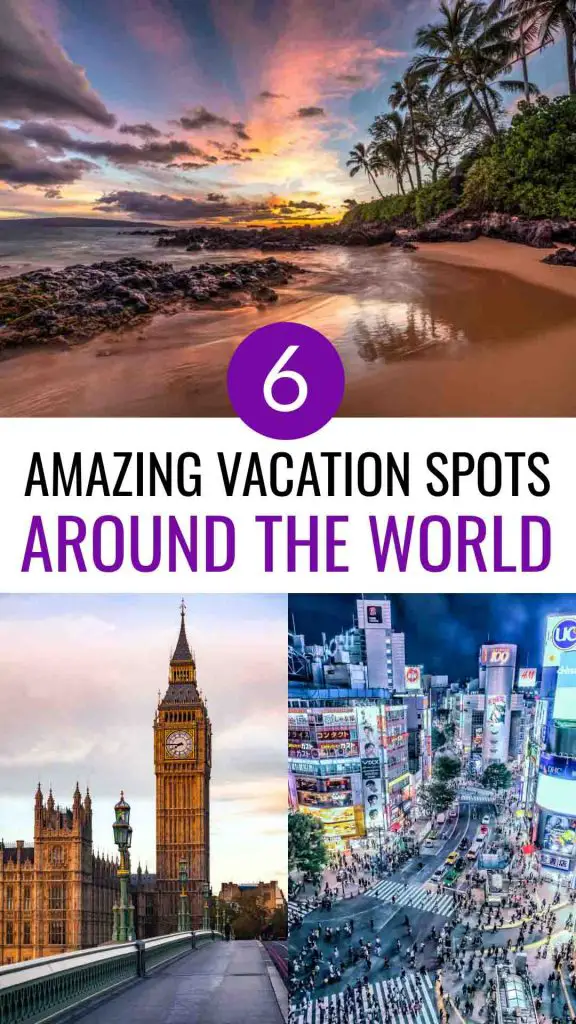 Save the image above to your travel inspiration board on Pinterest and refer back when deciding where to travel next!