With more than 49.1 million tourists visiting American wineries in 2022, the United States is now the world's leading wine-tourism destination. If you haven't ventured to the New World's acclaimed wine regions yet, consider booking one of these indulgent luxury American wine experiences for your next vacation.
Disclosure: This guide to luxury wine travel experiences in the United States contains affiliate links. When you click on one of these partner links, I may earn a commission. Of course, this is at no extra cost to you.
---
Wine travel is a booming industry, and it's hardly surprising given that the world's wine countries are some of the most lush and exquisite cultivated lands you can visit.
Italy, France, and Spain are some of the first places that spring to mind due to these countries' centuries-old reputations for producing superb wines, but what about the US?
If you're an American, you're already in on the secret. But, if you haven't spent time in the USA, you might not have heard the word: American wine country offers some of the most exclusive and prestigious wines and wine experiences on the planet.
If you plan on indulging in wine travel this year, visit an American wine country and choose from these incredible luxury wine experiences.
Why Choose Luxury American Wine Travel?
Luxury American wine travel is the pinnacle of a sophisticated, indulgent, and relaxing vacation. The leisurely pace, the delicious culinary and wine moments, the sprawling hills and valleys staked with vines — there is nothing else like it.
Luxury is an inherent part of the wine industry, and if you're looking to experience a truly luxurious American wine experience, there are a few things to consider when you're in the planning phase.
Plan to take your time: Enjoying superior wines and exploring beautiful countryside should not be rushed.

Book a

private jet charter

flight rather than traveling by commercial airplane: Maintain your sense of calm and relaxation from the moment you step out of your front door until you unlock it when you arrive home. A private plane can land at a smaller or private airport and get you closer to your terminal destination than a commercial plane could.

Plan to bring home some of the wines you sample: Save space in your suitcase, bring extra luggage with you, or plan to have your favorite wines shipped home to enjoy at your leisure.
Now that you know the what, you can decide on where to travel in the United States for a luxury wine trip!
Top 10 Luxury American Wine Travel Experiences
1. North Bay Wine Tours — Sonoma and Napa, California
If you're traveling in a small party (as many as four people), North Bay Wine Tours can offer you the experience of a lifetime.
As you travel through Sonoma and Napa in the consistently sunny and mild state of California with your tour guide, you'll visit up to three wineries in eight hours.
Your itinerary can be set either by you or — if you need local expertise to get the most out of the experience — by the tour company themselves.
During your luxury wine tour, indulge in tasting world-famous wines as you make your way from location to picturesque location in an earth-friendly Tesla. Along the way, snack on a complementary charcuterie board and sip your worries away.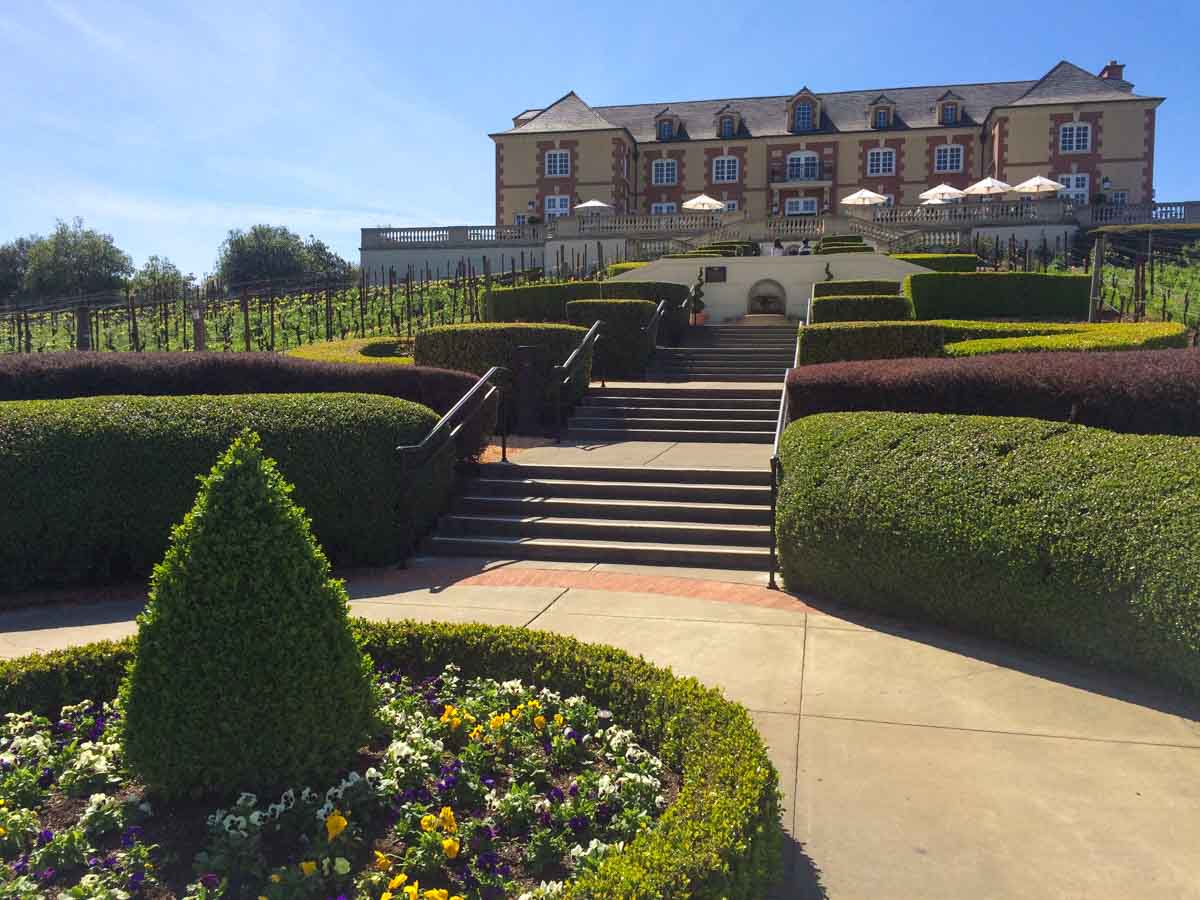 2. Asheville Wine Tours — Asheville, North Carolina
Asheville Wine Tours offers a highly customizable experience, meaning you're in complete control of where you go and how long you spend there.
Your luxury shuttle is large enough to include a group of as many as fourteen people, so it'll be a fun and festive atmosphere.
Choose from nearby wine regions including Hendersonville, Asheville, Lake James, and Tyron — each with its own unique wineries and terroir.
The delicious cuisine found in North Carolina will further enhance this incredible wine experience, so make sure you book a long lunch at the vineyard of your choosing.
3. Cottonwood Wine Tours — San Antonio, Texas
From humidity in North Carolina to dry heat in Texas, this tour option is for sun lovers!
Make sure you wear a hat and pack sunscreen when you embark on your tour with Cottonwood Wine Tours because the weather is undoubtedly going to be more than a little warm.
You'll feel a deep love for wine when you tour with this husband and wife lead team and really get to experience the best of the often unheralded Texas Hill Country wine region.
There are many delicious options for those just dipping their toe into the industry and those already seasoned oenophiles.
Your tastebuds will be treated not only to delectable wines but to a selection of delicious delicacies as well.
4. Experience! The Finger Lakes Wine Tours — Ithaca, New York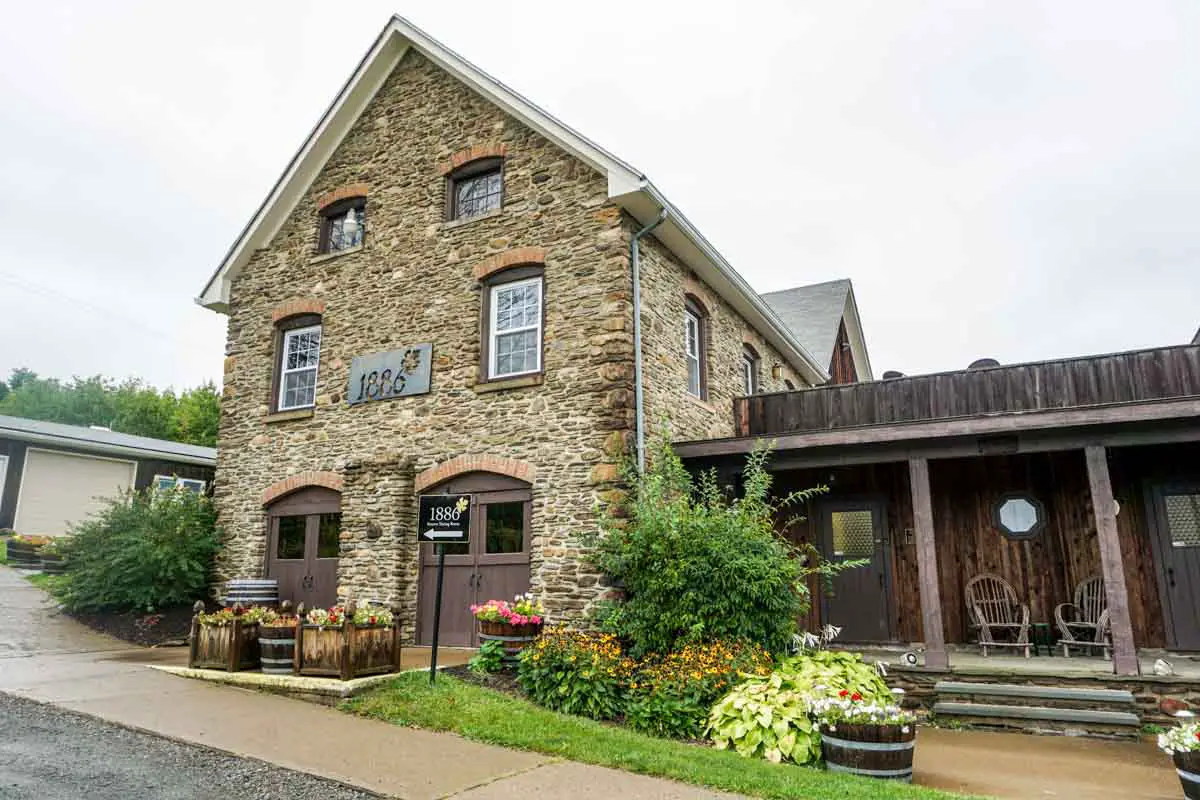 The heavenly scenery in the Finger Lakes area only complements the region's luxury wine experiences.
Experience! The Finger Lakes offers fully immersive wine tours for parties of up to seven people.
You'll board your Mercedes Metris shuttle and relax as you travel through New York State on your way to either Seneca, Keuka, or Cayuga Lake to get a behind-the-scenes look at how your favorite wines are made.
Where to Stay: Take your time on this trip and remember to get a little rest in, too. We advise booking a stay at the sumptuous Marriott Syracuse Downtown. If you're flying private and coming into Syracuse by air for your tour, the hotel is a short car ride from the nearest airport.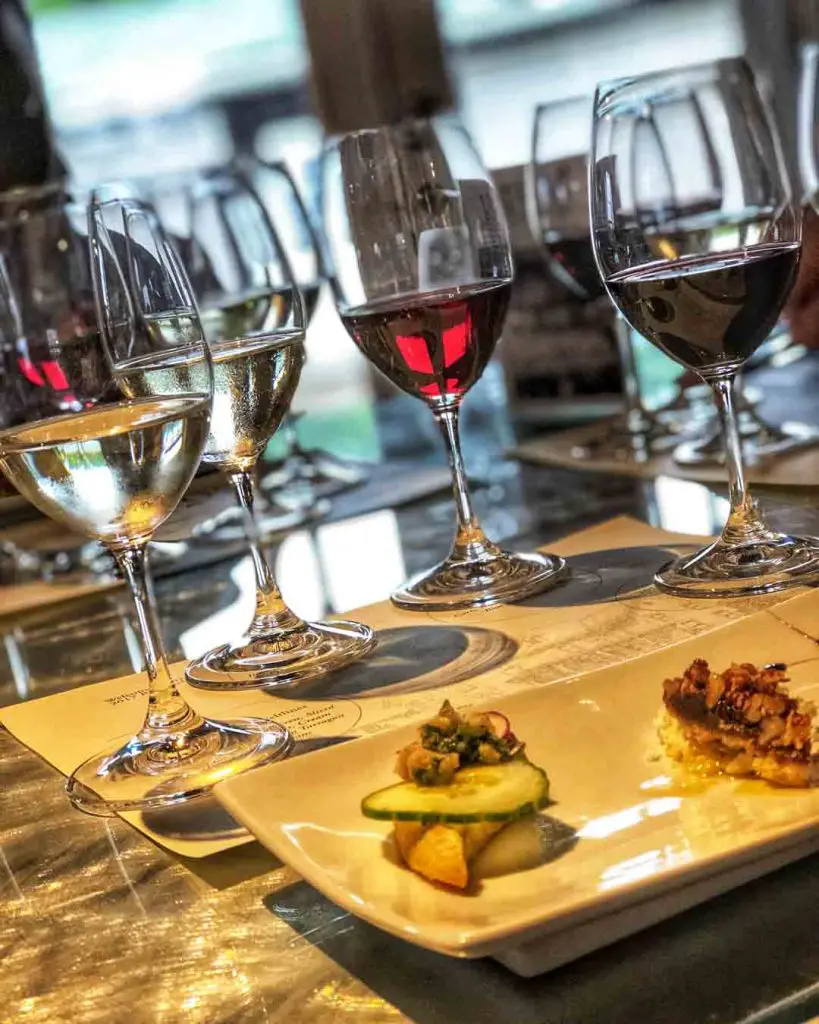 5. Uncorked Wine Tours — Paso Robles, California
Heralded as "the country's premier wine travel company," Uncorked Wine Tours certainly lives up to the praise.
Uncorked serves wine tourists in Paso Robles and San Luis Obispo — two locations famed for their delicious vintages.
Their custom itineraries serve the wine industry as well as those who love beer and spirits and currently have a number-one rating on Yelp.
Again, landing a private aircraft in the area is easy, leaving one less hurdle between you and the wine tour of a lifetime! Airport collections can be arranged through the company, so you waste no time from landing to wine o'clock.
Get as many as fourteen wine lovers in one shuttle and get the party started with another immaculate luxury California wine experience.
6.
Cork and Keg Tours — Loudoun County, Virginia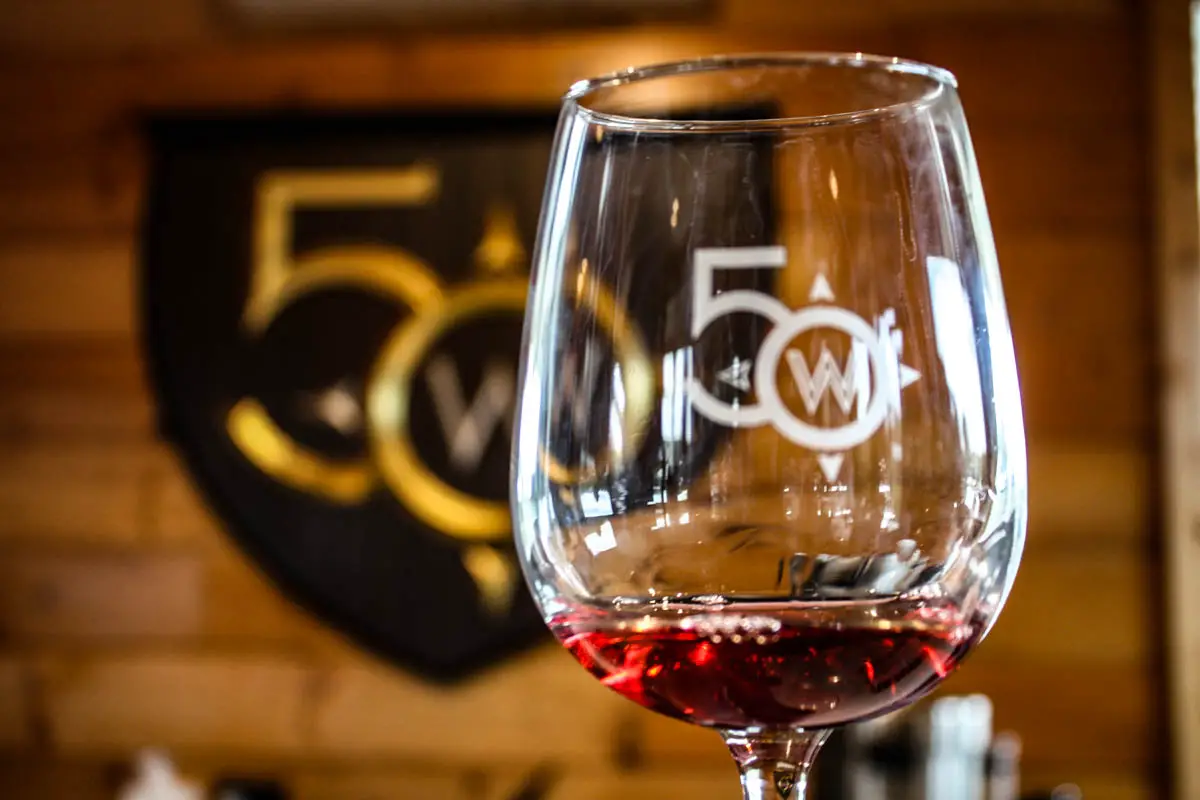 Take the stress of planning a wine tour out of the equation, and let Cork and Keg take the wheel.
Being pre-planned by the company does not dim the luster of these tour packages; when you travel with Cork and Keg, you're embarking on a luxury wine tour to rival the best in the world.
There is the option to design a tour yourself, but when the pre-designed packages offer excursions to places like Potomac (Creek's Edge and Lost Creek wineries), Mosby (50 West, Old Farm, and more), and Snickers Gap (Walsh Family, Williams Gap and more) why waste the time that could be used to sip a fine vintage?
The scenery in Virginia is at its vivid best in the fall, so we recommend you book your tour as the weather begins to cool.
7.
Sustainable Wine Tours — Santa Barbara, California
Sustainability in farming and tourism is something that luxury travelers should take into consideration when they book tours and events.
Thankfully, Sustainable Wine Tours are taking the burden off the traveler and shouldering it themselves so you can relax and enjoy your flawless wine experience without any niggling doubts.
Premium, small-lot wine tastings in memory-making Santa Baraba-adjacent locations are what you'll get with Sustainable Wine Tours, and there's no turning back once you've had this level of service.
They offer boutique wine trips in extra comfortable, luxurious Mercedes or Tesla vehicles.
Santa Barbara is known worldwide as a haven for those with impeccable taste, and these tours, including the scrumptious organic picnic lunches, are no exception.
8. Perata Luxury Tours — Napa, California
Being able to personalize a luxury experience is a massive part of their allure. With Perata Luxury Tours, you get to choose the ins and outs of your luxury wine experience with the help of seasoned professionals and create memories that will last for a lifetime.
Perata Luxury Tours, owned and operated by wine lover Nick Perata, resides in the heart of California's most prestigious wine country — Napa Valley.
Your party will be whisked off into the rolling hills in a limousine-style sprinter van. Along the way, you'll sip delectable wines in exquisite locations and indulge in your dream wine vacation.
Where to Stay: Since the vineyards in Napa are so picturesque, we recommend booking a stay in some of the opulent accommodations available, such as the Auberge du Soleil or Bardessono Hotel and Spa, to make the experience an even more enjoyable one.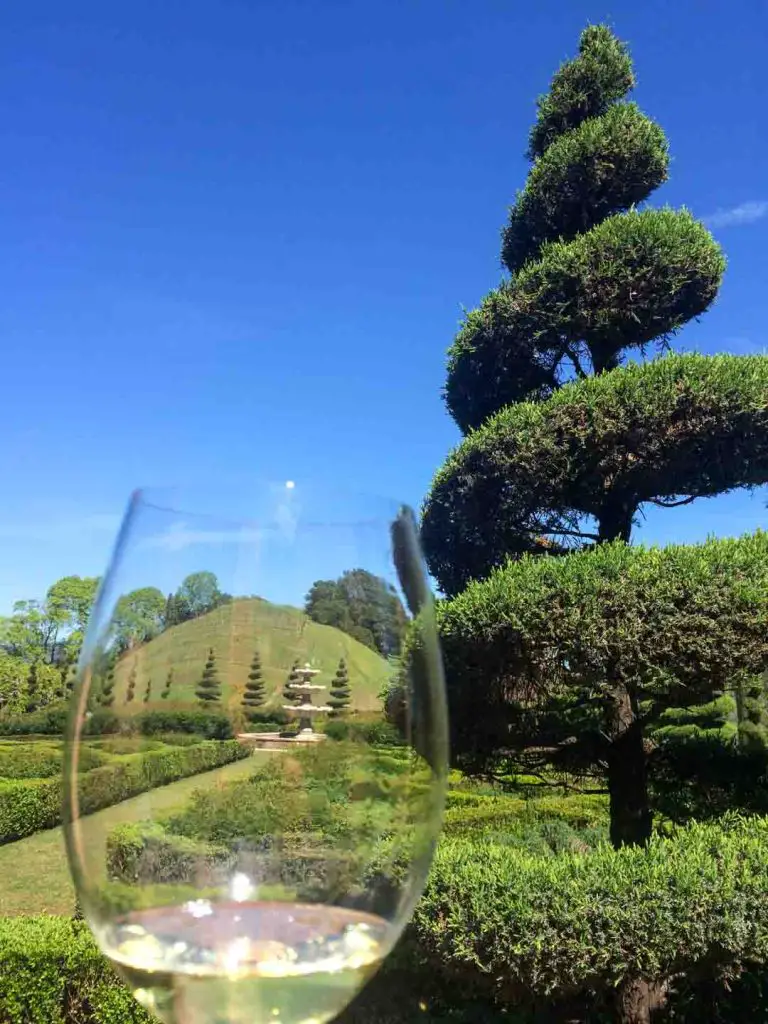 9. Snake River Wine Tours — Marsing, Idaho
Exploring the Sunnyslope Wine Trail in Idaho is one of the best ways to experience rich, refined American wine culture.
The wineries you'll travel to with Snake River Wine Tours are award-winning across multiple categories, so you'll get the best of the best on your trip.
Learn about viticulture, taste smooth and flawless vintages, and get an up close and personal look at the industry you love in the heart of the Idaho Winelands.
Some of the wineries on these tours boast superb culinary experiences that you can pair with your wine tastings or enquire about packing your bespoke picnic to enjoy while you're there.
10. Pop the Cork Wine Tours — Atlanta, Georgia
Did someone order a lavish experience? Pop the Cork Wine Tours certainly delivers on that score.
When you book your Georgia winery tour with them, you get your tasting, luxury accommodation, a gourmet picnic lunch, and the benefit of ten years of wine tourism experience.
Chuck and LaTanya, the husband and wife duo behind the company, are waiting to welcome you to Atlanta with open arms. They're experts in the local wineries and offer tourists a unique taste of Georgia. Known by previous guests as wine-wise, accommodating, experienced, and professional, this duo can provide you with a wine experience like no other.
RELATED: 10 Culinary Experiences to Savor in Atlanta
Luxury American Wine Experiences Final Thoughts
Discerning travelers look for unique, bespoke, and luxury experiences like these when they plan their vacations. The availability of private aviation companies, vehicle charter services, luxury accommodations, and the like only elevates the already appealing American wine tourism industry. Will you be the next to experience it?
Not quite what you were looking for? You can find more American wine experiences on Viator and Get Your Guide!
Read Related Articles
Save this post to your wine travel board on Pinterest!