As we begin a new year, questions linger regarding how to safely travel amid the pandemic. The CDC still recommends postponing travel and staying home as the best protection against getting and spreading COVID-19. With that said, should you choose to travel, road trips may be your safest option with continued social distancing, mask wearing, and frequent hand washing. Guest blogger Molly Barnes, of Digital Nomad Life, shares five more tips for navigating a safer road trip in these uncertain times. 
Travel has been in a state of flux during the pandemic, as we've endured lockdowns, social distancing mandates, and warnings not to travel for traditional getaways like spring break and Thanksgiving.
Guidelines have varied from one month to the next and from place to place. For example, if you were flying to Hawaii for Christmas, you would have needed to provide a negative COVID-19 test taken within 72 hours before your flight. 
Additionally, the CDC has warned that even being in airports can increase your risk of contracting or spreading the virus. 
Therefore, if your wanderlust can't be tamed, it's time to look for other — and safer — alternatives. A road trip won't get you to Hawaii, but states 1-49 have plenty to offer and many ways to see them safely. If you're planning to hit the road in 2021, here are five things to keep in mind.
Disclosure: This post contains affiliate links. When you click on and make a purchase via one of these links, we may earn a commission.
Secure Your Home Before You Go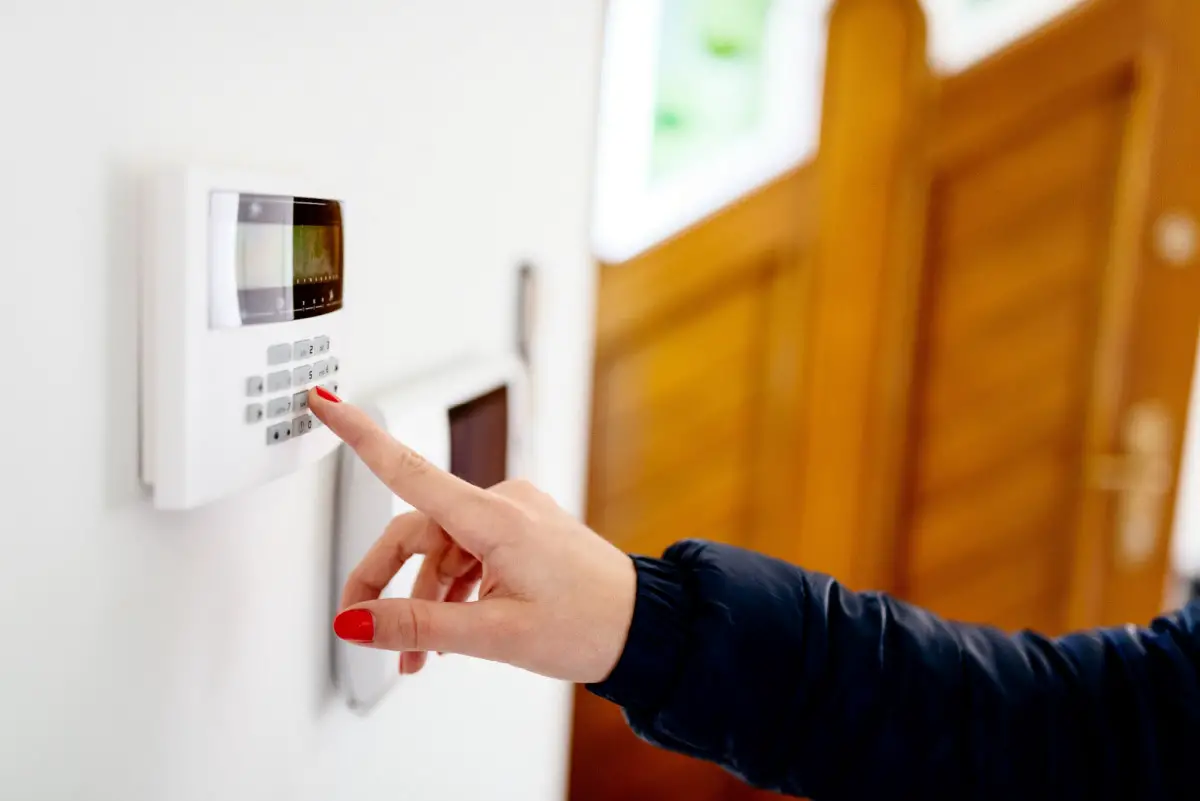 Photo Credit: © Daniel Jędzura / Adobe Stock
Before you leave, be sure your home will be secure in your absence. Deadbolt locks are a must, and you might want to use timed lighting to make it look like you're home in the evenings. Home security systems are also a standard operating procedure for many homeowners. With your mind at ease that your home is secure, you can focus on the adventure at hand. 
Properly Equip Your Vehicle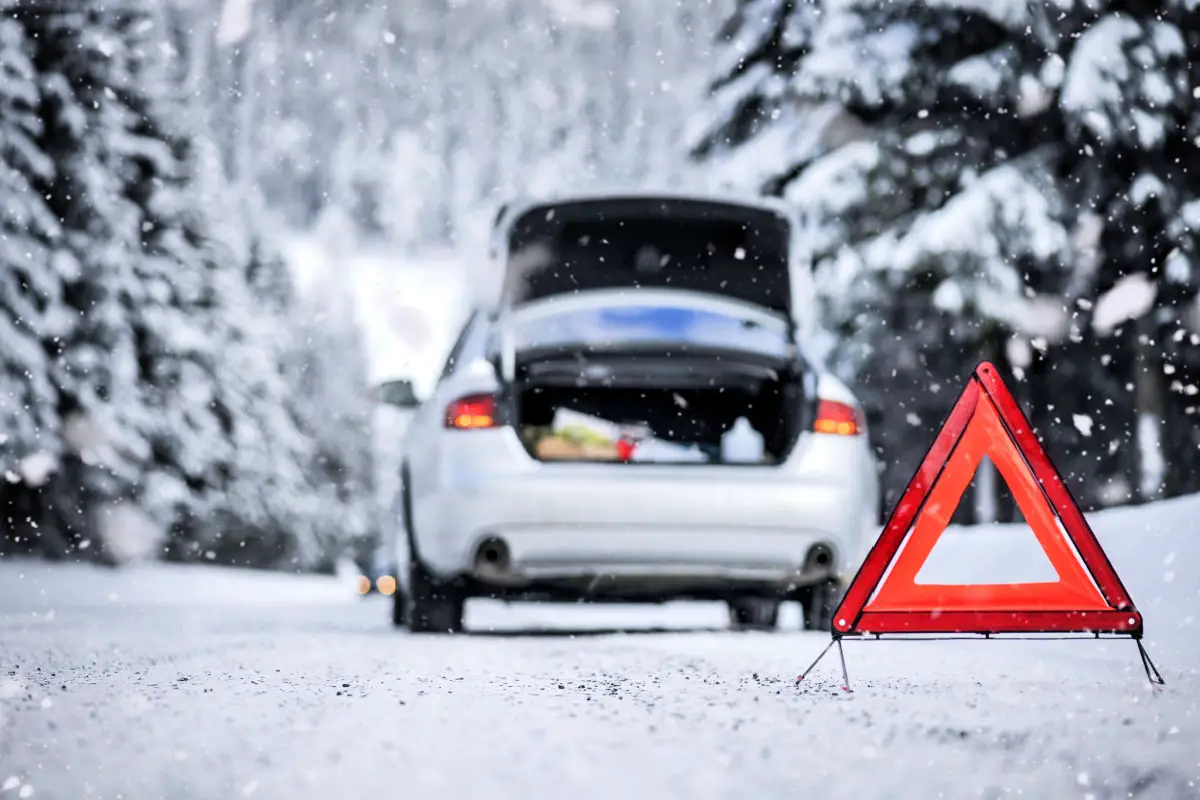 Photo Credit: © Milan / Adobe Stock
Vehicle safety involves several factors. First off, be sure you have the proper insurance to protect you if something goes wrong. You might want to include roadside assistance, an optional add-on for many policies.
Then take along any equipment you'll need to get out of jams. Jumper cables, a flashlight (with extra batteries), a jack, a lug nut wrench, and a basic tool kit are musts. In cold weather or areas with snowy conditions, add snow chains, an ice scraper, and blankets to your checklist. Extra water, antifreeze, motor oil, and wiper fluid are also worth considering. 
Also, be sure you have equipped your vehicle for where you're going. You don't want to take your luxury sedan on a dirt road in the middle of nowhere.
Related: Best Road Trip Vehicles for Six Types of Travelers 
Take Precautions to Protect Your Health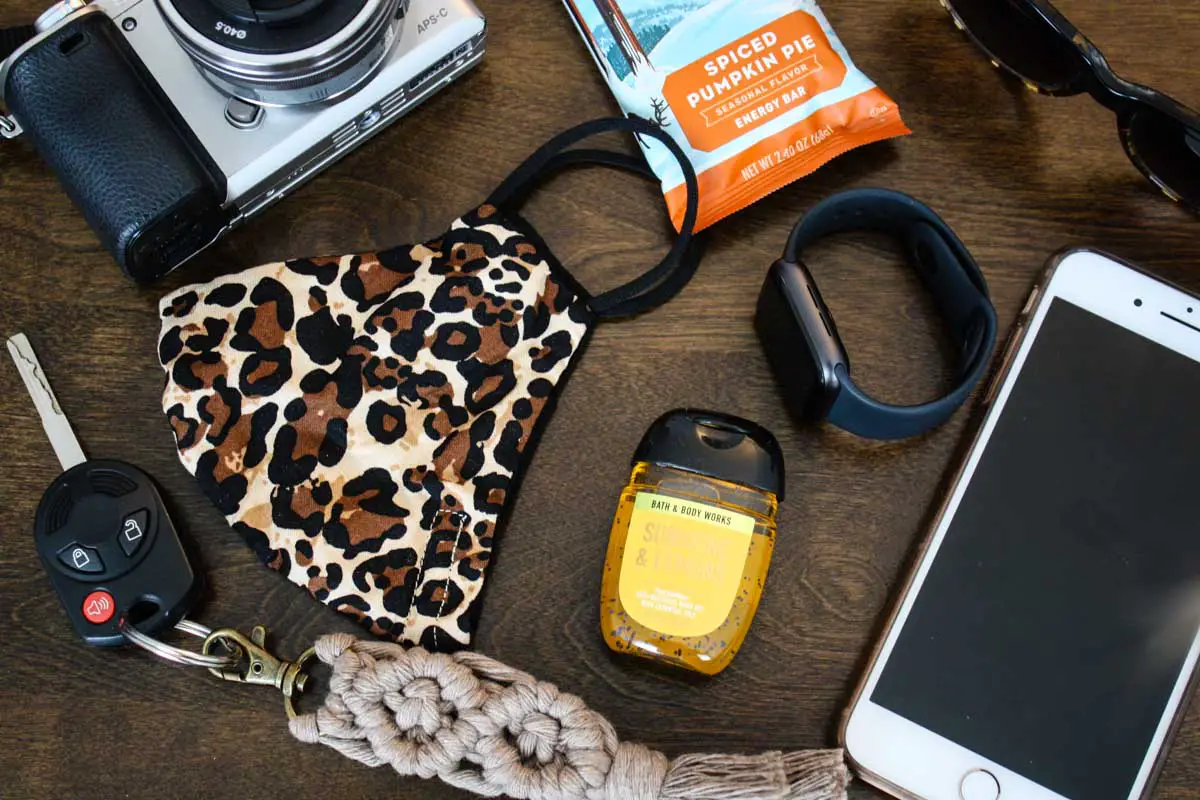 Photo Credit: © Erin Klema
The coronavirus is still a factor heading into 2021, surging in some areas even as vaccine deliveries begin. So now is no time to take your foot off the gas when it comes to staying safe and prepared while traveling.
Masks and hand sanitizer are still a must, as are disinfecting wipes to clean surfaces such as steering wheels and dashboards after you return from any stops.
That said, it's helpful to keep those stops to a minimum to limit potential exposure to the virus at gas stations, convenience stores, markets, and public restrooms. Don't forget to wipe off gas pumps and keypads!
Tip: Stock up on snacks, drinks, and other staples before you take off to avoid entering stores to buy as you go.
Related: How to Pack Your Cooler for a Midwest Summer Road Trip 
Know Where You're Going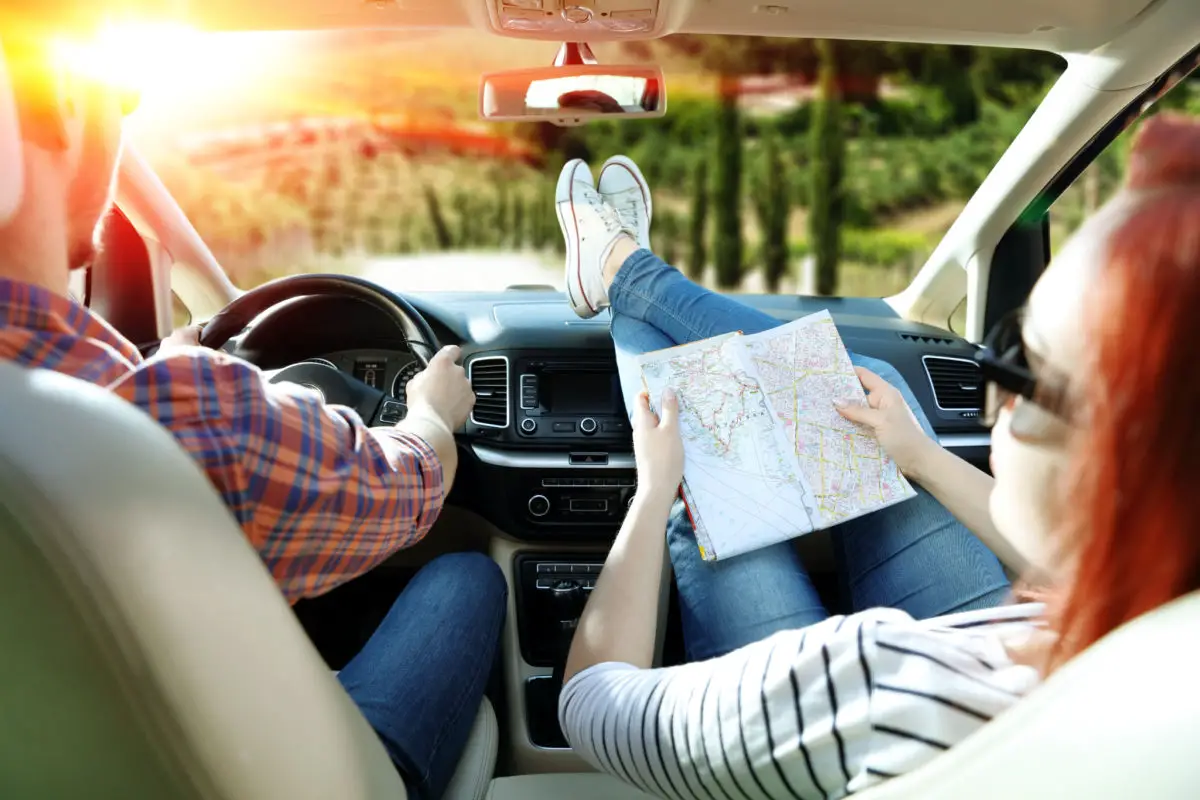 Photo Credit: © magdal3na / Adobe Stock
As you plan your road trip, you'll want to chart out your trip route ahead of time. Download weather and travel apps onto your phone, and take along a paper map as a backup. You don't want to miss a scenic destination or photo op because you didn't know it was there ahead of time. (Your Instagram followers will never forgive you!)
Another reason to plot out your itinerary is so you can take advantage of travel deals along the way. Many destinations and stopovers are offering great discounts because fewer people are on the road these days. Know where they are and how to take advantage of them safely.
Related:  GPSmyCity Review: Why GPS-Guided Travel Articles Make Sightseeing Easier 
Make the Road Your Home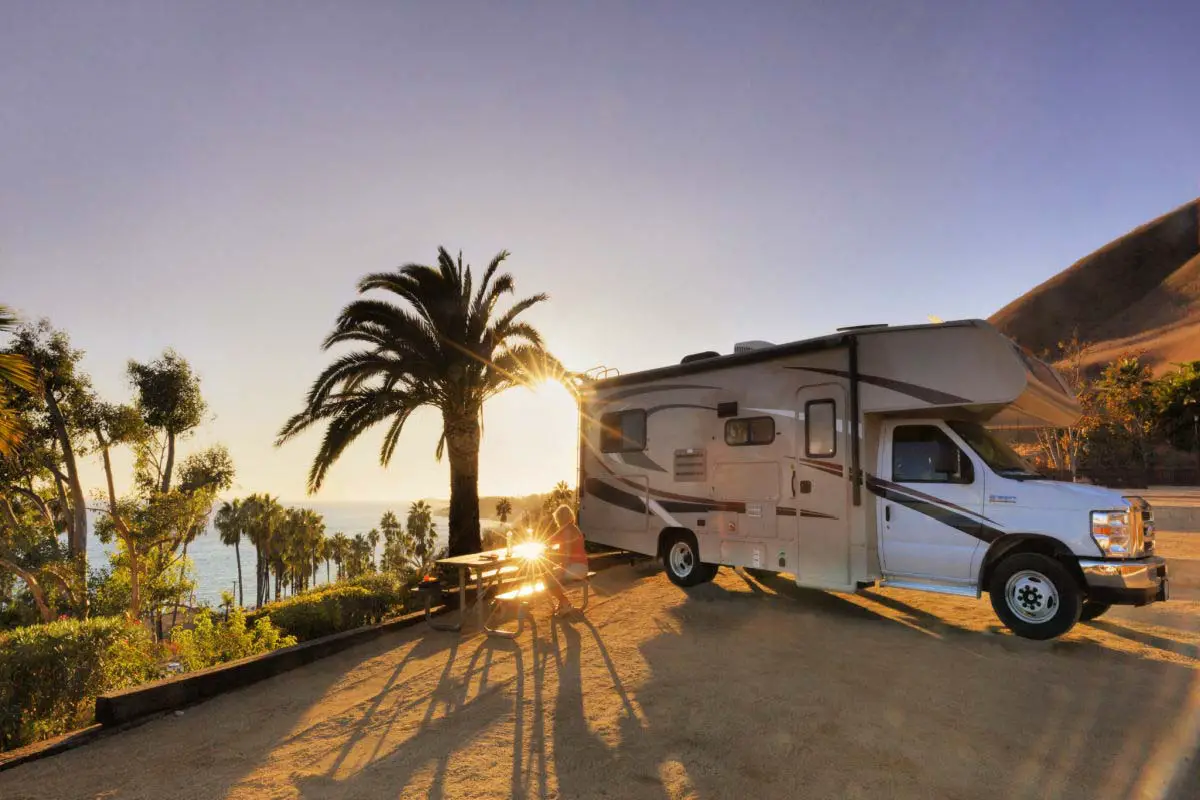 Photo Credit: © Gottfried Reidler / Adobe Stock
Maybe you want a weekend or weeklong getaway, or perhaps you're thinking about something more permanent. If you're tired of staying in one place all the time, you can look into swapping your foundation for a home on wheels. It's a big step, and living in an RV is a lot different than living in a house or apartment.
You'll want to make a budget that covers everything from gasoline to RV maintenance, and you'll need to slim down your life by putting most of your stuff in storage or otherwise selling, donating, or discarding it. Sentimental attachment won't cut it if you have to choose between a flashlight and your grandma's favorite knickknack.
Final Thoughts on Taking Safer Road Trips in 2021
Whether you're planning a quick getaway close to home or a "permanent vacation" via an RV lifestyle, there is a lot you can do to make your road trip a blast. First, know where you're going, what you want to see, and how to get there. Then stock up on essentials and strategize to keep yourself and your belongings safe. 
You can't control whether something goes wrong, but you can minimize the chances of an unwelcome surprise — and maximize your opportunity for adventure.
Hoping to safely travel in 2021? Save these road trip tips to your travel or road trip board on Pinterest!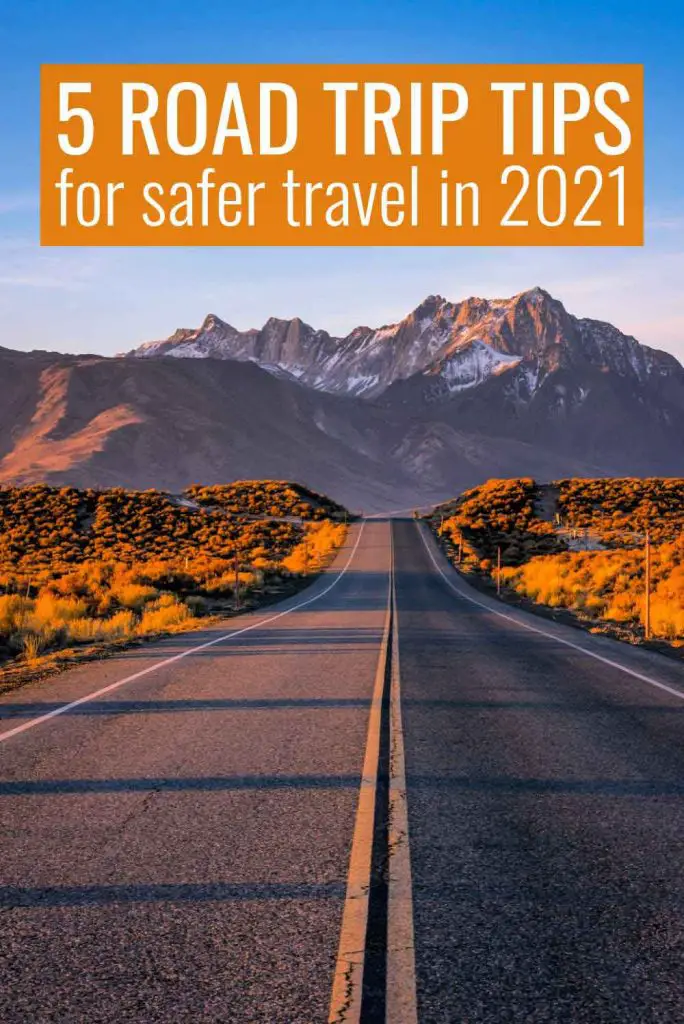 Photo Credit: © Dene' Miles / Adobe Stock
About the Guest Blogger
Molly Barnes is a full-time digital nomad, exploring and working remotely in different cities in the US. She and her boyfriend Jacob created the website Digital Nomad Life to share their journey and help others to pursue a nomadic lifestyle.