Venture beyond Honolulu to experience more of the most-visited island in Hawaii by taking an Oahu road trip!
Our one-day Oahu road trip itinerary begins and ends at the iconic Waikiki Beach. From your Honolulu hotel, set off on a scenic drive around Oahu to the famous North Shore.
Along the way, snorkel, hike, eat, or take in stunning ocean views at any or all of these must-visit places on Oahu!
Disclosure: This Oahu road trip guide contains affiliate links. I may earn a commission if you click on and make a purchase from one of these partner links. 
---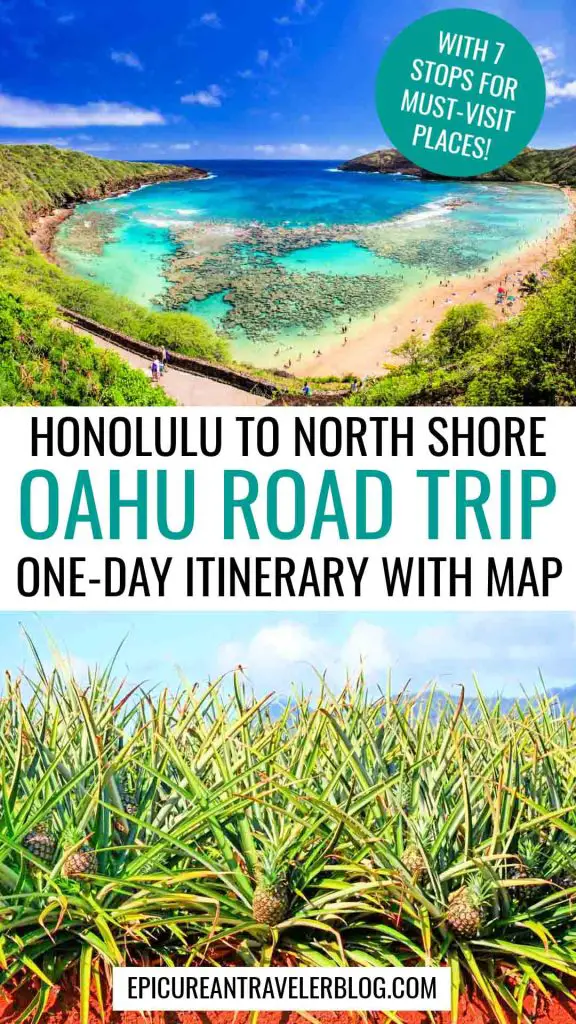 Hawaiian tourism has increased since pre-pandemic times, with more than 700,000 people visiting Hawaii in November 2022 and visitors spending 9% more at $17.4 billion. Specifically, Oahu has seen the largest increase in average visitor spending, up to 10.5% more from nearly 94,000 daily visitors.
Given the plethora of activities present on the island, it's no surprise that tourists are spending more on their Oahu vacations.
Compared to other Hawaiian islands, Oahu is an excellent place for first-time Hawaii vacationers as it has plenty of established roads that are easy to navigate. You can easily get to the best stops on the island by following the Oahu circle drive.
On average, a day trip from Waikiki, Honolulu, to the North Shore and back can take around 8 hours without significant rushing. There are many stops along the way, such as Diamond Head and the Dole Plantation. Just start early to get the full day in to enjoy the vast landscape of Oahu to its fullest!
One-Day Oahu Road Trip Itinerary Stops
Before you leave for your trip, prepare a list of places you plan to visit to avoid wasting precious daylight. Below are seven places you shouldn't miss on your Oahu road trip.

Hanauma Bay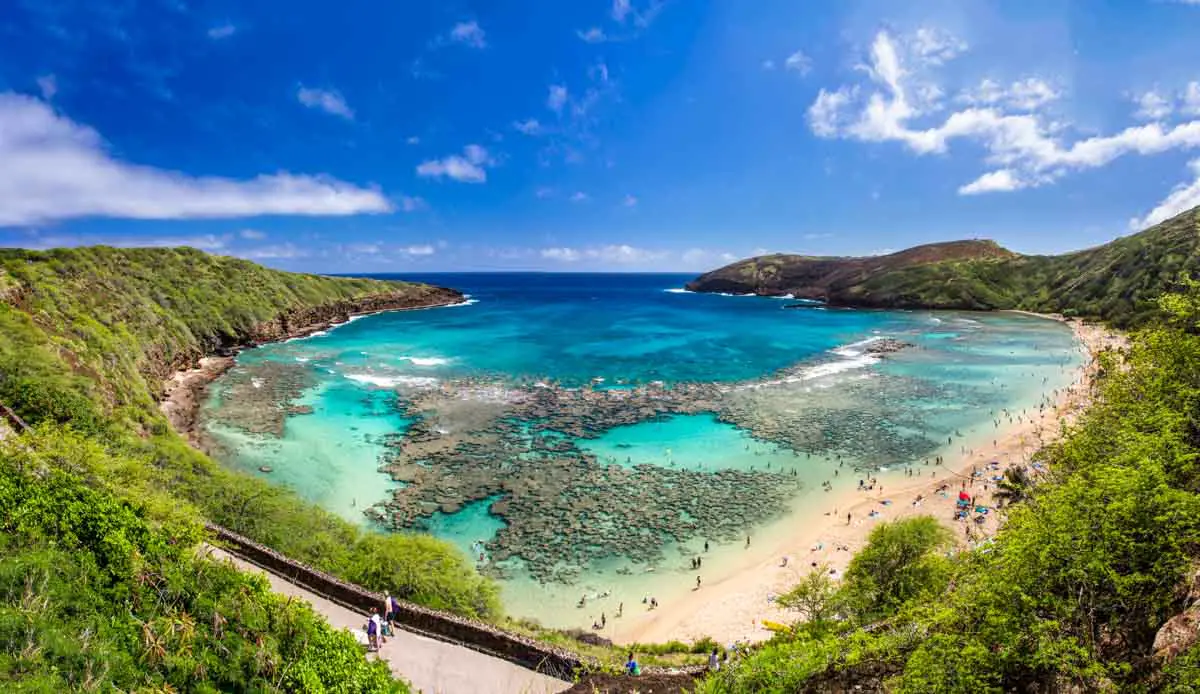 Hanauma Bay is a scenic marine life sanctuary located only a 30-mile (48 km) drive away from Honolulu.
It's a prime spot for seeing hundreds of different species of fish and coral reefs, but you may also catch a glimpse of green sea turtles that swim close to the bay.
Do note that to enter Hanauma Bay, tourists must make a reservation online on the official state park website, and even then, parking is on a first-come, first-serve basis. To make it on time for your reservation, booking it first thing in the morning is best.

Makapu'u Point Lighthouse Trail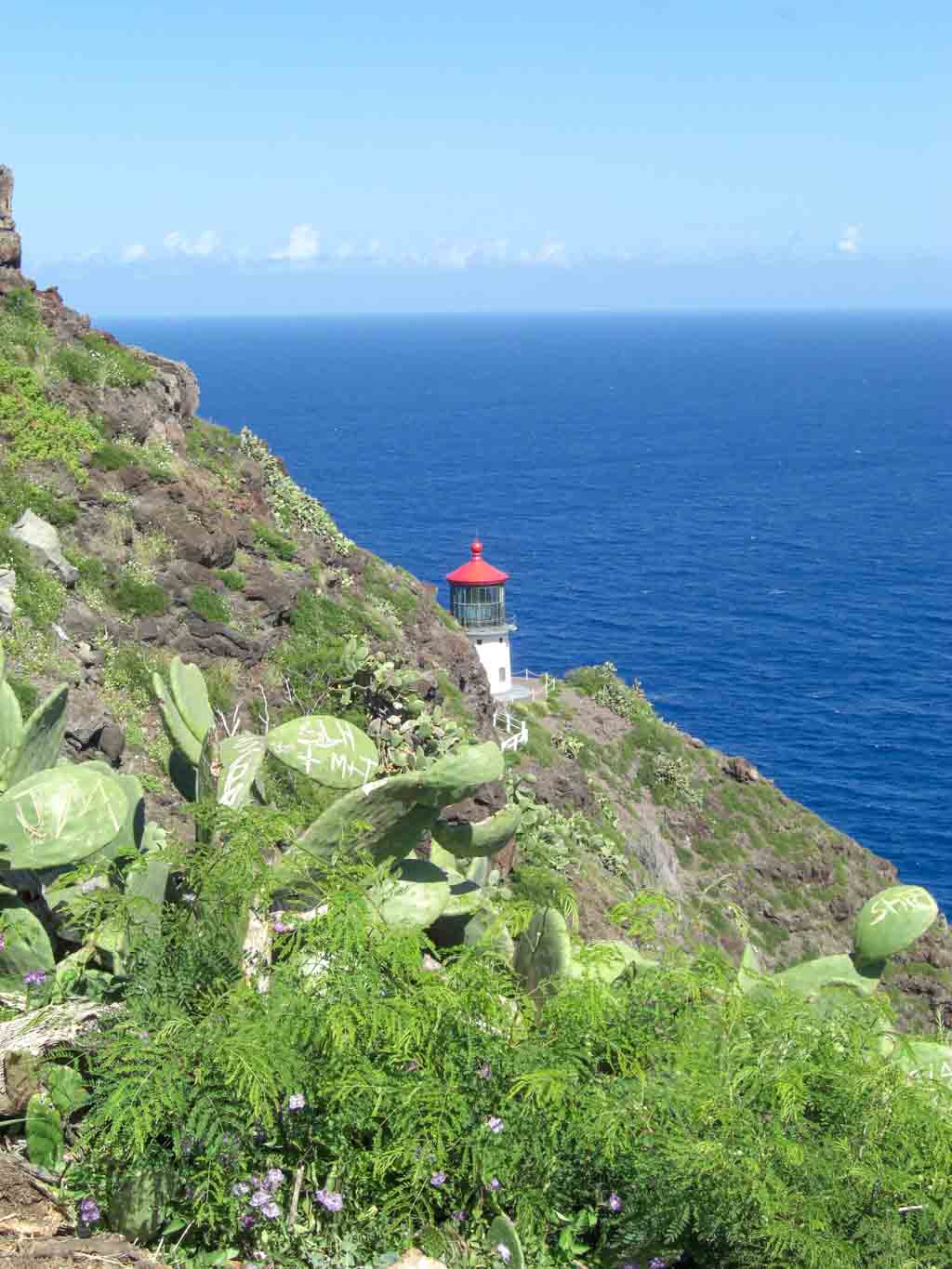 If you're looking for adventure and a workout, we recommend visiting the Makapu'u Point Lighthouse Trail along Route 72.
The hike is moderately easy, taking around 30 minutes to an hour before rewarding you with a gorgeous view of Oahu's Windward Coast, where you can see the Koko Head and Koko Crater.
During the whale watching season between December and May, you may want to prepare your own pair of binoculars to catch any passing animals at the Molokaʻi Channel.

Kailua Beach Park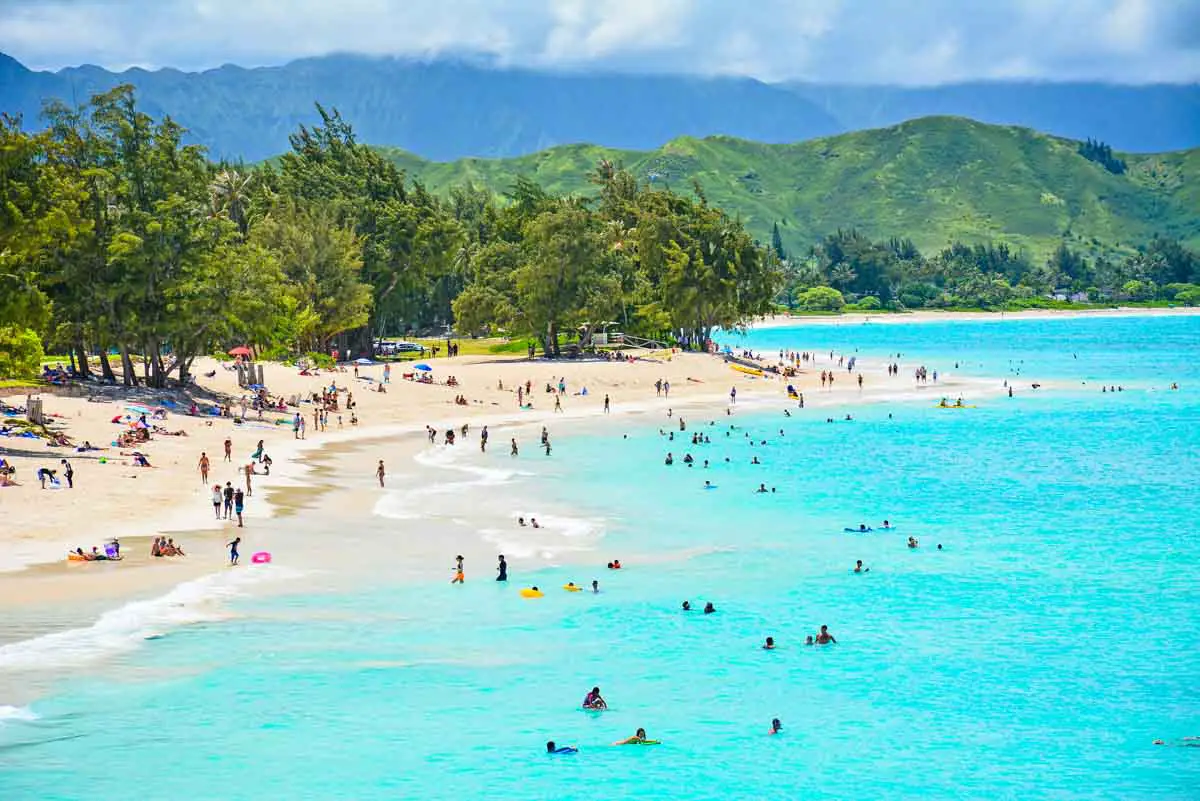 Ranked as one of the most beautiful beaches in Oahu, Kailua Beach Park should be one of your longest stops for a one-day road trip.
This beach is the best place for big groups and families, especially with its sprawling land area stretching approximately 2 miles (3.2km).
Unlike other beaches, there are several amenities, such as rentals for kitesurfing and windsurfing, bathroom facilities, beach showers, and picnic tables.
Downtown Kailua is also just five minutes from the main beach area, allowing you to pick up any snacks or necessities before heading out.

Kahuku Roadside Food Court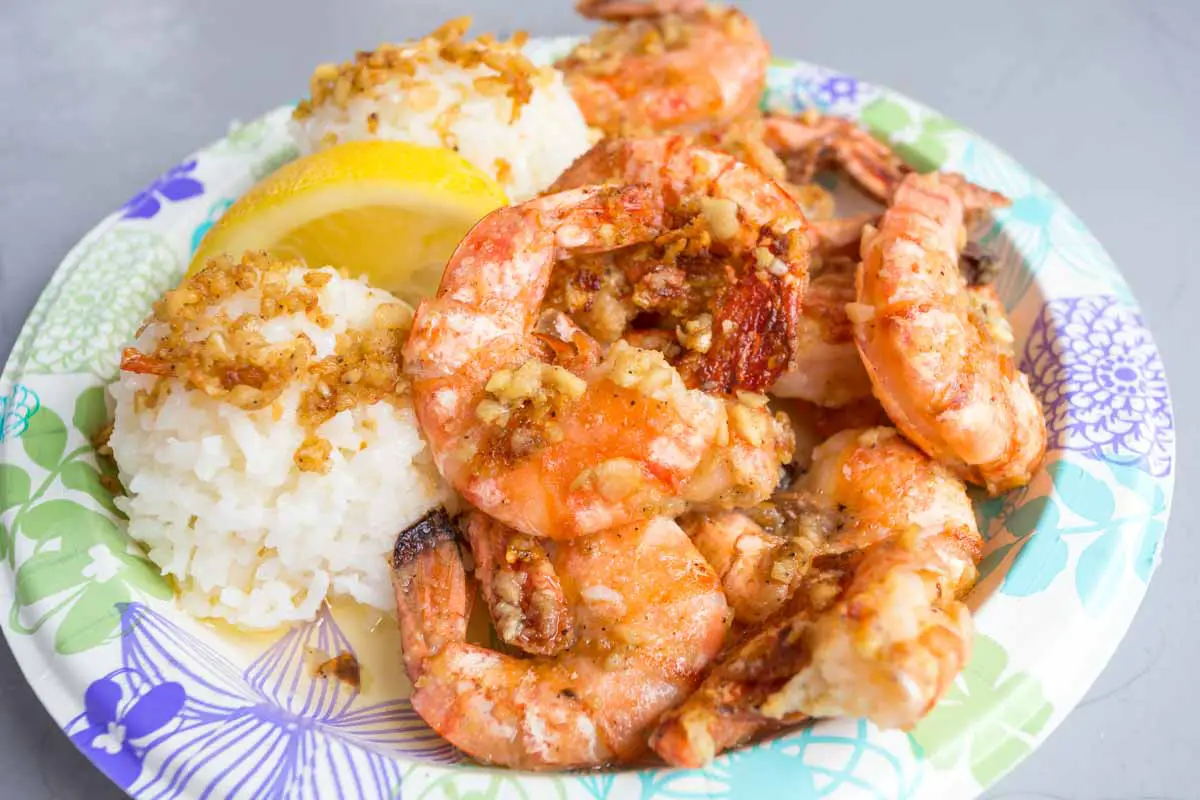 For food lovers, you shouldn't miss a lunch stop at the Kahuku Roadside Food Court.
Located on the North Shore of Oahu, the food court features a large open-air pavilion with various food vendors offering their own take on traditional Hawaiian dishes and more.
Here are some of the food vendors you should try on your visit to Kahuku:

Giovanni's Shrimp Truck

Famous Kahuku Shrimp Truck

Fasay Thai Wagon

Seven Brothers at the Mill

HI-BBQ

Mike's Huli Chicken

Marie's Baja Fish Tacos
Banzai Pipeline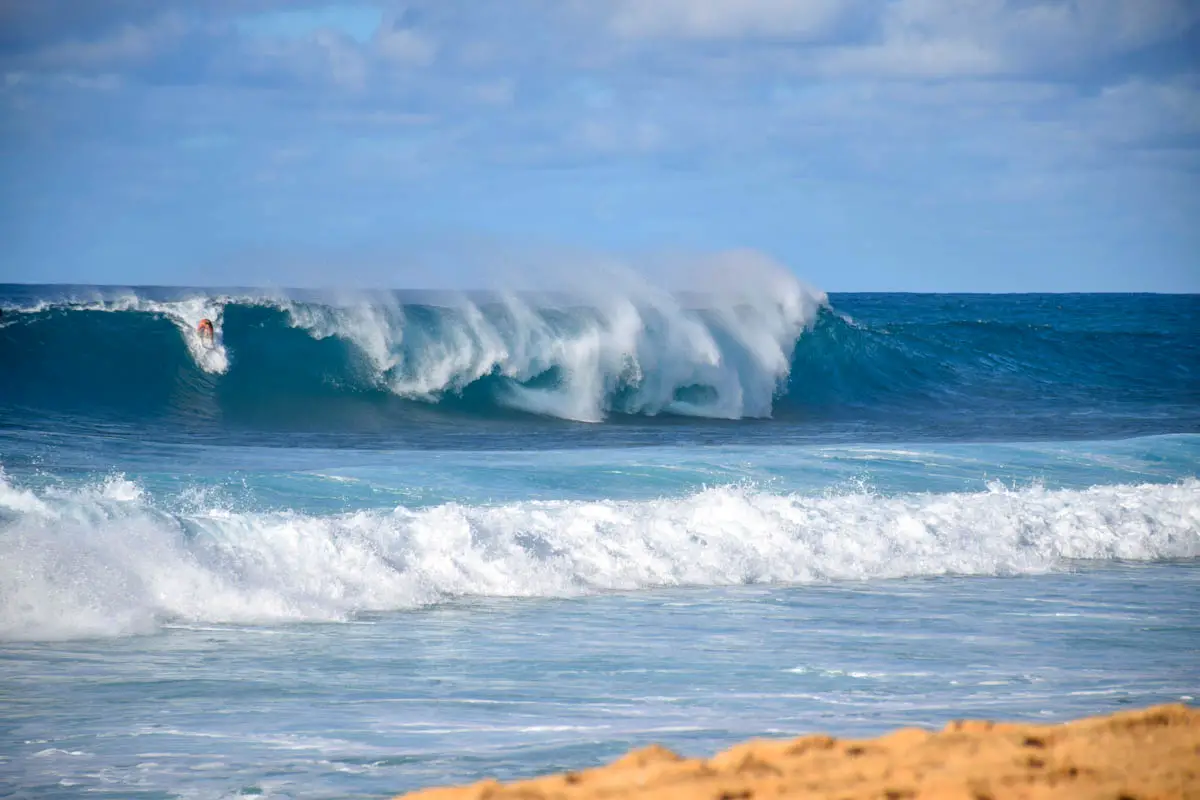 For professional surfers and surfing enthusiasts, the Banzai Pipeline at Ehukai Beach offers perfect waves for training and watching surfing competitions.
The name comes from the barreling waves that curl like a pipe. In December, these waves reach their peak, allowing winter surfers to test their might during the annual Pipeline Masters competition.
Recent management changes are shifting the event towards inclusivity, allowing women to participate. Considering how dangerous the waves can be, amateur surfers should consider coming during the summertime when the waves aren't as strong.

Shark's Cove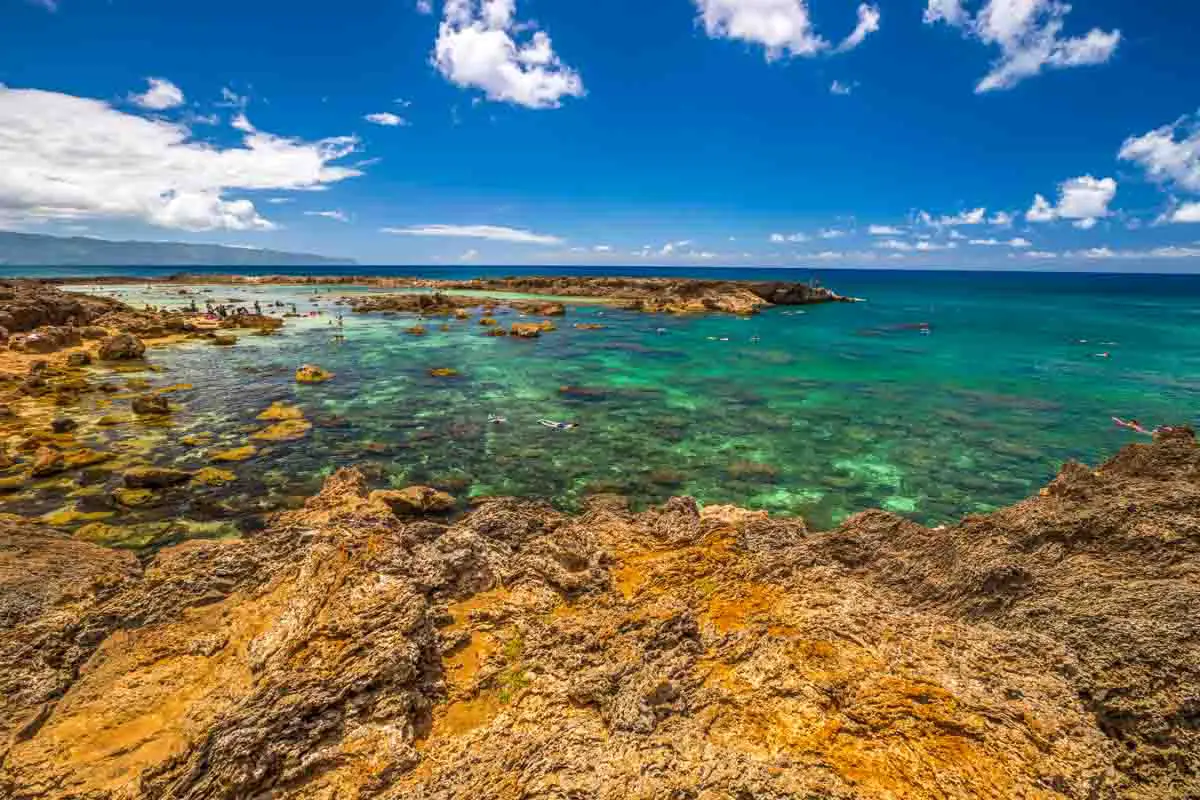 Another part of the famous North Shore is Shark's Cove, famous for its blue waters, large reef, and impressive sea life.
Compared to Hanauma Bay, this area tends to attract a smaller crowd and is a free Oahu attraction, making it a great snorkeling alternative.
If you are visiting Oahu with kids, you can take them to eastern tide pools to wade in.
You should prepare to protect yourself from the sharp lava rocks by wearing water shoes, and be careful when you enter and exit the water.

Dole Plantation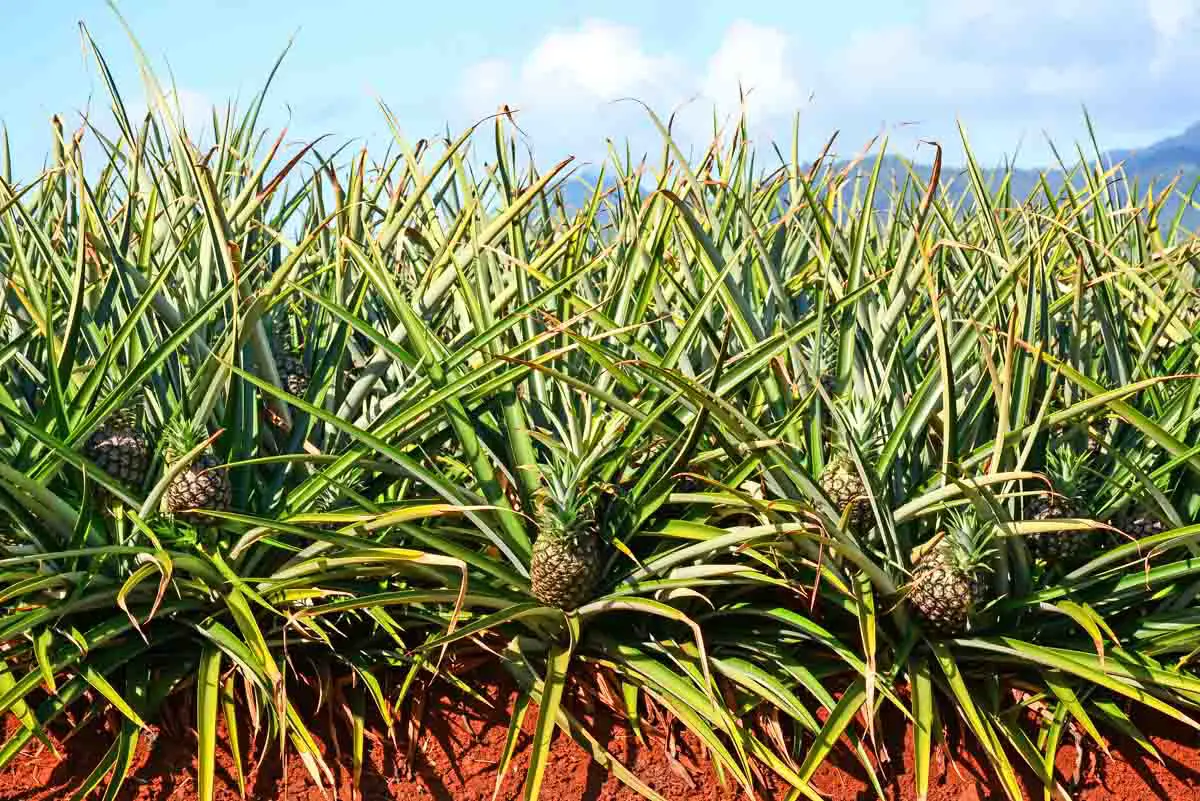 Starting as a fruit stand in the 1950s, the Dole Plantation has since grown to be one of Oahu's most visited family-friendly spots. In fact, residents are outnumbered by visitors at Dole Plantation, alongside other popular spots like Pearl Harbor National Memorial.
There are three main activities you can do: a self-guided garden tour, a train ride through the pineapple fields and farmland, and the pineapple maze, which spans over three acres.
Like most places in Hawaii, most of the Dole Plantation is outside and under the hot sun, so keep yourself hydrated and seek shade when it gets too hot. You can also get the famous Dole Whip pineapple soft-serve ice cream to cool off!
Map Out Your Oahu Road Trip Itinerary
With these suggestions, we hope your Oahu road trip goes more smoothly. There are plenty of other points of interest on the island, such as the Diamond Head crater and Pearl Harbor National Memorial, but we recommend visiting these places on other days since they're closer to the main city. 
— Written by Harrison Stewart
Read More US Travel Guides
Editor's Note: Credit for the lead photo of Waikiki Beach in Honolulu, Hawaii: © Okimo/Adobe Stock.