Satisfy your sweet-tooth cravings at these must-try confectioners in Singapore! From traditional Southeast Asian and French pastries to an absolutely mouthwatering chocolate lava cake, these top pastry shops in Singapore have it all.
Disclosure: This guide to Singapore's best bakeries, pastry shops, cake shops, and confectioneries contains affiliate links. When you click on one of these links, I may earn a commission. Of course, this is at no extra cost to you. 
---
Top Pastry and Cake Shops in Singapore
In the heart of Southeast Asia lies Singapore, an island nation where culinary dreams come to life. A true gastronomic paradise, Singapore effortlessly marries the age-old traditions of the East with the innovative spirit of the West. 
As a result, its bustling hawker centers, modern restaurants, and rustic food stalls create a symphony of flavors. But while savory delights abound, it's the city's confectioneries and bakeries that often steal the limelight, drawing both the young and the young-at-heart with their irresistible offerings.
These establishments are not just places to indulge one's sweet tooth; they are gateways into Singapore's rich cultural tapestry. Every bite tells a story, from the traditional recipes passed down through generations to contemporary creations inspired by global trends. 
As you embark on this journey, remember that each confectionery has its own narrative, a unique tale of passion, craft, and flavor.
Bengawan Solo — Traditional Southeast Asian Pastry Shop in Singapore
Bengawan Solo has evolved over time from a simple neighborhood confectionery to a cherished culinary institution. 
Its roots trace back to 1979 when Anastasia Liew began her venture, aiming to preserve the authenticity of traditional cakes and kuehs from her native Indonesia. 
Today, it's a testament to her vision that Bengawan Solo stands tall amid Singapore's ever-evolving food scene. You'll easily find branches all over the island, including right at the airport, so be sure to make it a stop on your next Changi shopping trip.
The pandan cake's soft chiffon texture and gentle fragrance evoke memories of home for many locals. This delicate green-hued cake captures the essence of the pandan leaf, a staple in many Southeast Asian desserts. 
Meanwhile, the kueh lapis is a labor of love. This multilayered, multicolored confection is made of top-quality rice flour pudding that is meticulously grilled to perfection layer by layer. The result is a treat that is both visually striking and delectably rich.
Bengawan Solo has multiple bake shops around Singapore. Hours vary by location.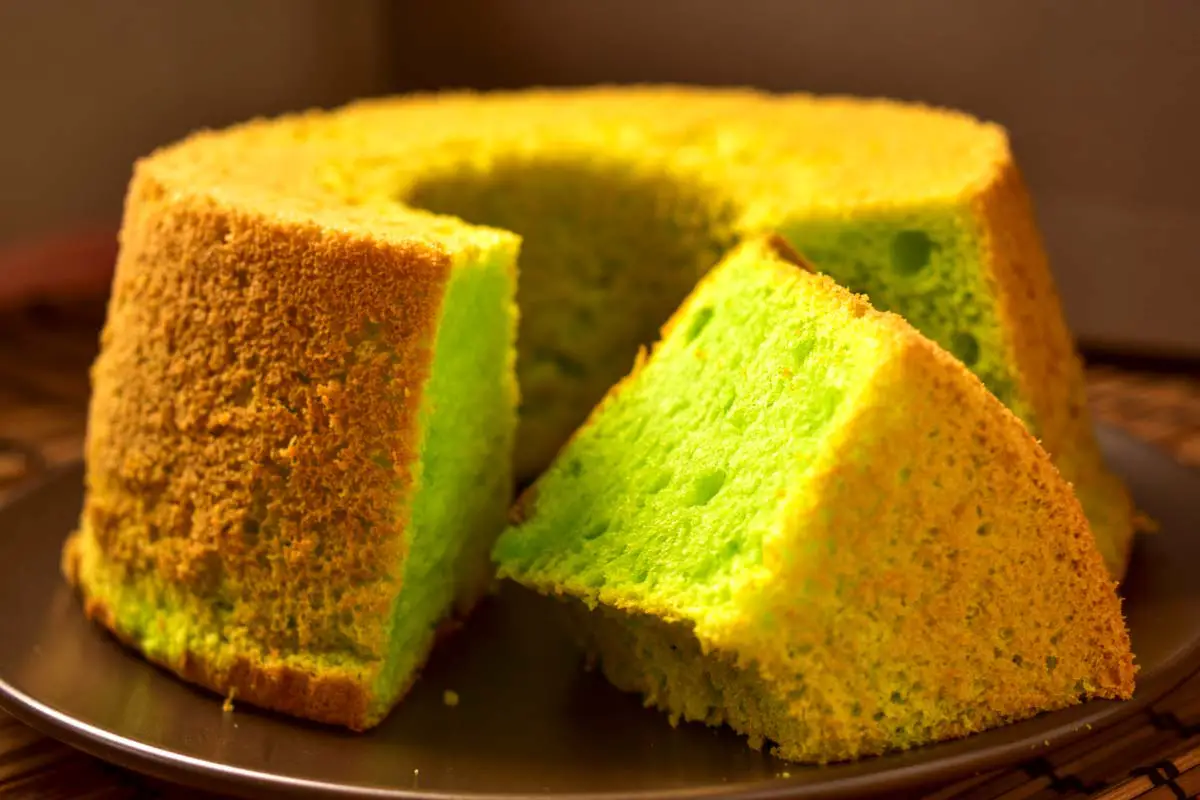 Lana Cakes — Famous Cake Shop in Singapore
When one speaks of famous cakes in Singapore, Lana Cakes inevitably finds its way into the conversation. 
Founded in the 1960s by Mrs. Violet Kwan, this quaint shop sits nestled amidst the lush foliage that lines Singapore's Greenwood Ave. 
Visiting it feels like a step back in time, but don't let its unassuming appearance fool you. Within its walls lies what many native Singaporeans consider the epitome of chocolate cakes.
The Chocolate Fudge Cake, Lana Cakes' crowning jewel, is perfect in its simplicity. Beneath its glossy chocolate coating is a moist, dense sponge that exudes a rich cocoa flavor. Each slice is a generous portion of bliss, providing the taste of nostalgia to long-time fans and serving as a delightful discovery for first-time visitors. For many Singaporeans, a celebration is simply incomplete without this iconic treat on the table.
Lana Cakes is located at 36 Greenwood Ave, Singapore 289239. The bakery is open from 10 a.m. to 6 p.m. Tuesday – Friday and 10 a.m. to 5 p.m. Saturday.
Tiong Bahru Bakery — French Bakery in Singapore
Nestled in the heritage-rich enclave of Tiong Bahru, this bakery, despite its name, boasts a French-inspired repertoire. 
Founder Gontran Cherrier, a renowned baker from Paris, conceived of a space where traditional French baking techniques meld with Singapore's multiculturalism. This vision would eventually give rise to a delightful bakery that's just as eclectic as the neighborhood it resides in.
One cannot visit Tiong Bahru Bakery without indulging in their impeccable croissants. These golden pastries, with their multi-layered flakiness and buttery richness, are a testament to the bakery's commitment to craftsmanship. 
However, if one desires a local twist, the kouign-amann stands out. Originating from Brittany, France, this pastry is akin to a caramelized croissant. Tiong Bahru Bakery occasionally infuses it with local flavors that make it uniquely Singaporean, such as coconut, pandan, and gula melaka (palm sugar).
Tiong Bahru Bakery has 17 locations around Singapore. Though hours vary by location, nearly all of the bakeries open at 7:30 in the morning and some locations remain open as late as 10 o'clock at night.
L'éclair Pâtisserie — Singapore Pâstisserie Specializing in Eclairs
In the heart of Singapore's bustling shopping district lies L'éclair Pâtisserie, a haven for those with a penchant for refined sweetness. 
This shop was founded by two passionate pastry chefs, Sarah Tan and Michelle Looi, who trained at the famed Le Cordon Bleu Paris. Its core goal is the elevation of the humble éclair into a gourmet experience.
Each éclair at L'éclair Pâtisserie is a canvas of creativity. Traditional flavors like vanilla and chocolate find their place alongside innovative offerings like ispahan (rose, lychee, and raspberry) or the exotic yuzu. 
And it's not just the flavors that captivate; artful designs and meticulous attention to detail ensure that each éclair is a feast for both the eyes and the palate.
L'éclair Pâtisserie has two locations, including a cafe and a boutique shop. You can visit the cafe for dining in and takeaway from 11 a.m. until 6 p.m. daily at Singapore Shopping Centre, or order takeaway at the Jewel Changi Airport boutique from 11 a.m. until 10 p.m. (or until  the day's inventory has sold out).
Rich & Good Cake Shop — Singapore Cake Bakery with Scrumptious Swiss Rolls
Hidden away in the bustling streets of Kampong Bahru, Rich & Good Cake Shop is a gem that has remained relatively unchanged despite Singapore's relentless and rapid modernization. 
Established in 1997, this shop's unpretentious façade is itself a testament to the notion that it's the product, not the packaging, that truly matters.
Swiss rolls are the star at Rich & Good Cake Shop. Soft, spongy, and filled with an array of delectable creams, each roll is a perfectly balanced blend of texture and flavor. 
Traditionalists might gravitate towards the kaya, a coconut and pandan jam that is a Singaporean favorite. 
For those seeking something different, the mango, coffee, and even red velvet rolls offer delightful divergences. 
Each visit promises a comforting familiarity, even as new flavors occasionally make their appearance.
Rich & Good Cake Shop has two locations in Singapore. 
Chocolate Origin — Chocolate-Centric Dessert Café
Chocolate, in its many forms, has the power to captivate. Chocolate Origin harnesses this power to its fullest potential. This establishment is not just a confectionery; it's a tribute to the pure, unadulterated essence of cocoa.
The signature product that has garnered a dedicated following is their lava cake. This petite wonder, with its soft cake exterior, conceals a molten heart that flows with every bite. The combination of textures — the cakey exterior and the velvety center — creates an experience that is nothing short of magical. It's best to accompany the cake with a scoop of vanilla gelato, which offers a cool counterbalance to the warm chocolate. 
Beyond this, Chocolate Origin's array of cakes and pastries, each deeply rooted in the world of cocoa, ensure that chocolate aficionados find their sanctuary here.
Chocolate Origin has multiple locations around Singapore.
Chin Mee Chin Confectionery — Traditional Singaporean Bakery
East Coast Road is home to many eateries, but Chin Mee Chin Confectionery is in a league of its own. 
With its old-school tiles, wooden furnishings, and vintage charm, this confectioner transports visitors back to the 1950s. Established in the post-war era, Chin Mee Chin's longevity can be attributed not just to its products but to the memories it evokes.
The kaya toast here is legendary. Grilled bread slathered with house-made kaya and a slab of butter creates a simple yet unbeatable combination. Paired with a traditional cup of kopi (local coffee), it's a breakfast staple that resonates across many generations. 
But that's not all! The custard puffs, with their flaky crusts and creamy centers ensure that every visit is a delightful trip down memory lane.
Chin Mee Chin Confectionery is located at 204 East Coast Road, Singapore 428903. The pastry shop is open from 8 a.m. until 4 p.m. Tuesday through Sunday.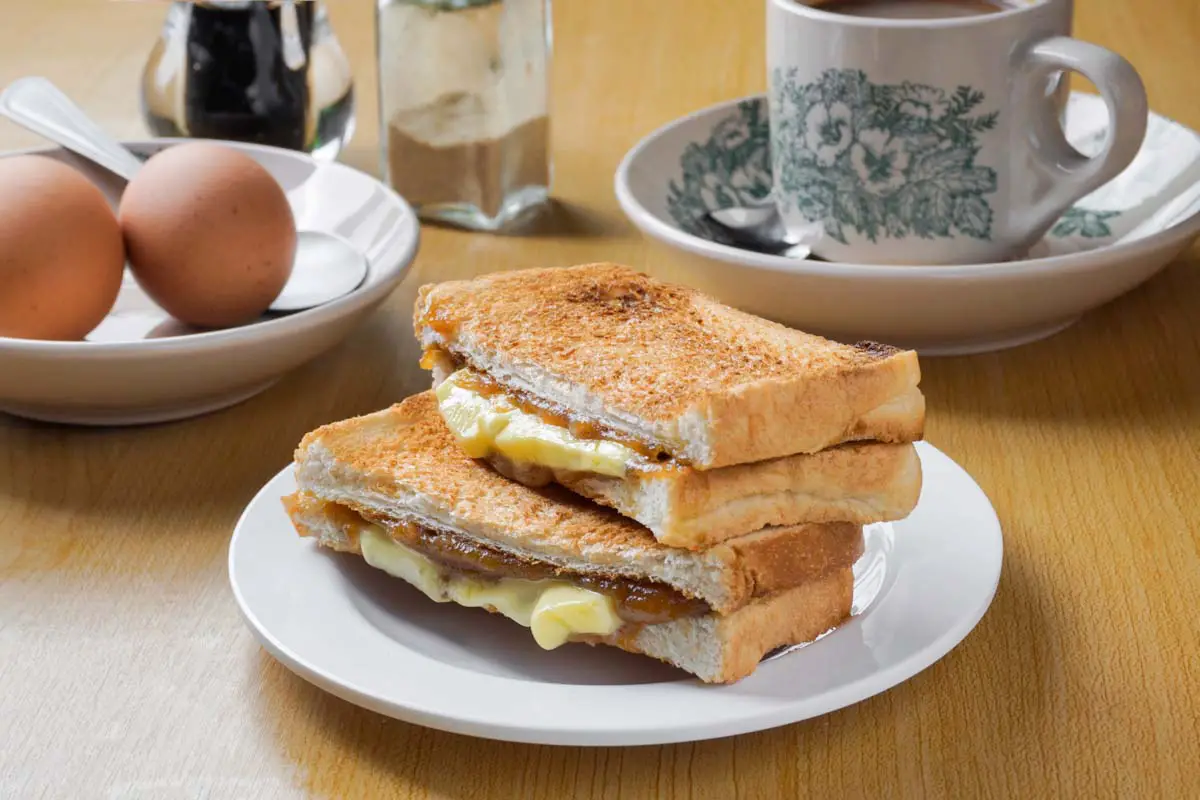 Conclusion on the Best Confectioners in Singapore
While this guide to Singapore bakeries offers a glimpse into the sweet side of Singapore, the island's culinary tapestry is vast and ever-evolving. As you stroll through its streets, let curiosity guide you. Beyond every corner, there is a new flavor waiting to be discovered, a new story to be told.
Visiting Singapore? Find more things to do!
Read Related Posts
Save this post to your Singapore or food travel board on Pinterest!