New Belgium Brewery Tour — The Can't Miss Activity Of Fort Collins, Colorado
Craft beer drinkers, there is a little Colorado city you must visit. Fly, drive, do what you gotta do to get to Fort Collins and take the New Belgium brewery tour.
New Belgium — the brewery behind Abbey, Fat Tire and Snapshot — is one of America's top craft breweries and specializes in Belgian-style brews.
The 90-minute tour and beer tasting introduces the New Belgium lineup with stories of the brewery's unique history, interesting brewing facts and a touch of quirkiness.
For beer-tasting newbies, this interactive tour and guided tasting is an educational and fun introduction. Seasoned microbrew enthusiasts may enjoy seeing behind the scenes, asking the brewers questions and, of course, drinking the free samples.
The tour I took in September 2014 began with the basics in beer tasting. We were taught how to look at the clarity, color and legs. We sniffed the aromas, trying to pick up subtle hints of fruits, nuts, spices. We sipped — always three times — noting the feel of each brew and the flavors we tasted.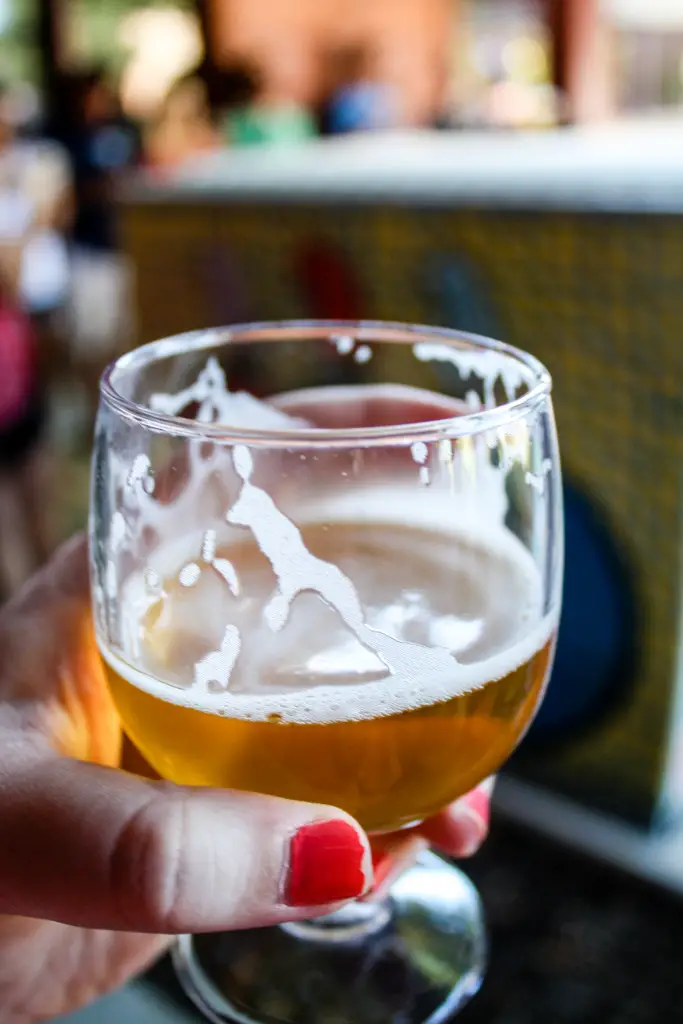 The New Belgium Beers
During the tour, I tasted six beers — the Saison, Fat Tire, La Folie, Abbey, Snapshot Wheat, and Ranger IPA.
Saison: This is a golden full-bodied brew with a slightly citrus-like aroma and a balance of sweet and bitter taste finishing a bit sour.
Fat Tire: This medium-bodied amber ale tastes very malty combined with a hoppy bitterness.
La Folie: I puckered up at the tart taste of this sour brown ale. I remember smelling cherries in the aroma and being completely shocked by the sharp sourness of the first swallow, but it started to grow on me by sip three.
Abbey: This award-winning Belgian-style ale is a deep mahogany color, creamy in texture, and features complex flavors with hints of clove, banana, chocolate and smoke.
Snapshot: This cloudy wheat beer with a bread-like and lemon aroma tastes sweet and tangy with a smooth, creamy feel.
Ranger IPA: Tasting like a "cleaning product from under my sink" as one woman on the tour described it, this Indian Pale Ale has a bold up-front citrus flavor followed by a bitter bite of hops. I'm a fan, but clearly IPAs are an acquired taste.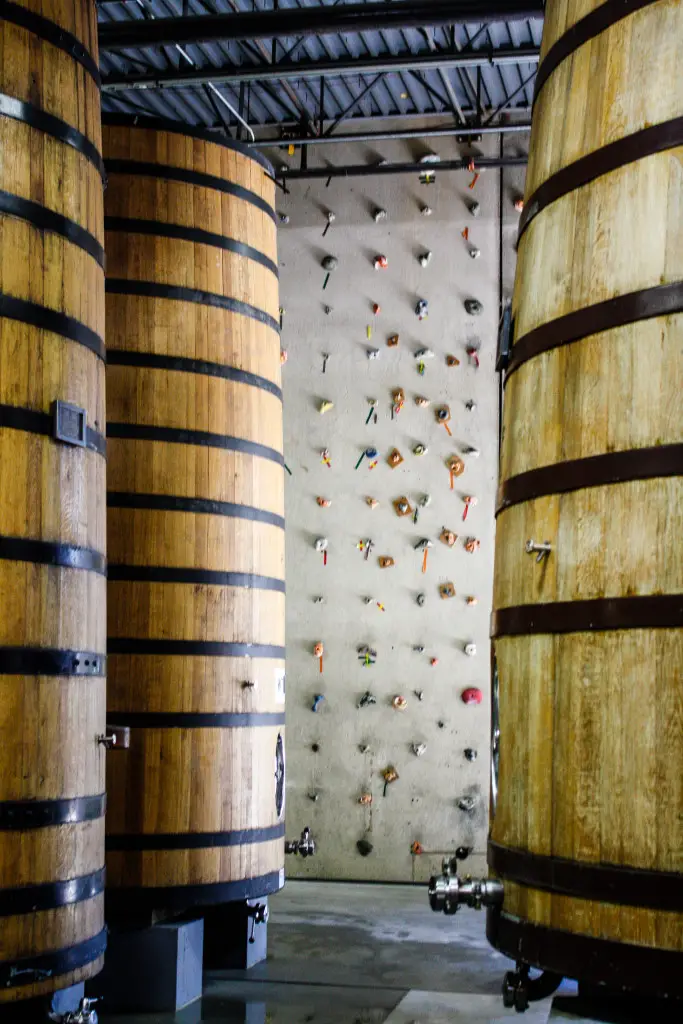 I saw the whole brewing process firsthand — right down to the canning and bottling. Then I slid down the brewery's curly slide to the bar, where I mingled with fellow Michiganders also on the tour.
Things To Know Before Visiting New Belgium
What is your favorite New Belgium beer?