It may be only 37° Fahrenheit as I write this post, but the flavors of the strawberry mint white sangria I'm sipping remind me of sweet summertime.
White sangria is one of my all-time favorite summer cocktails. It's light, fruity, and so refreshing on a hot day. Plus, there are so many variations you can make — like a tropical sangria showcasing flavors of pineapple and coconut or a simple and sweet peach sangria.
Though I love making sangria at home, I actually first tasted sangria while visiting Spain in 2003. Though the traditional Spanish sangria I drank was made with red wine, I've really come to enjoy all the variations you can make with white and sparkling wines.
That is why when my mom and I decided to have a Spanish-themed evening of tapas, it only seemed appropriate to make sangria too. So, I turned to my mom's large cookbook collection for inspiration and found this book of sangria recipes, where I found this Strawberry Mint White Sangria recipe.
Disclosure: This sangria recipe contains some affiliate links. When you click on and make a purchase from one of these links, I may earn a commission. As always, I only link to products I have or would use myself.
---
What Do You Need To Make This Strawberry Mint White Sangria?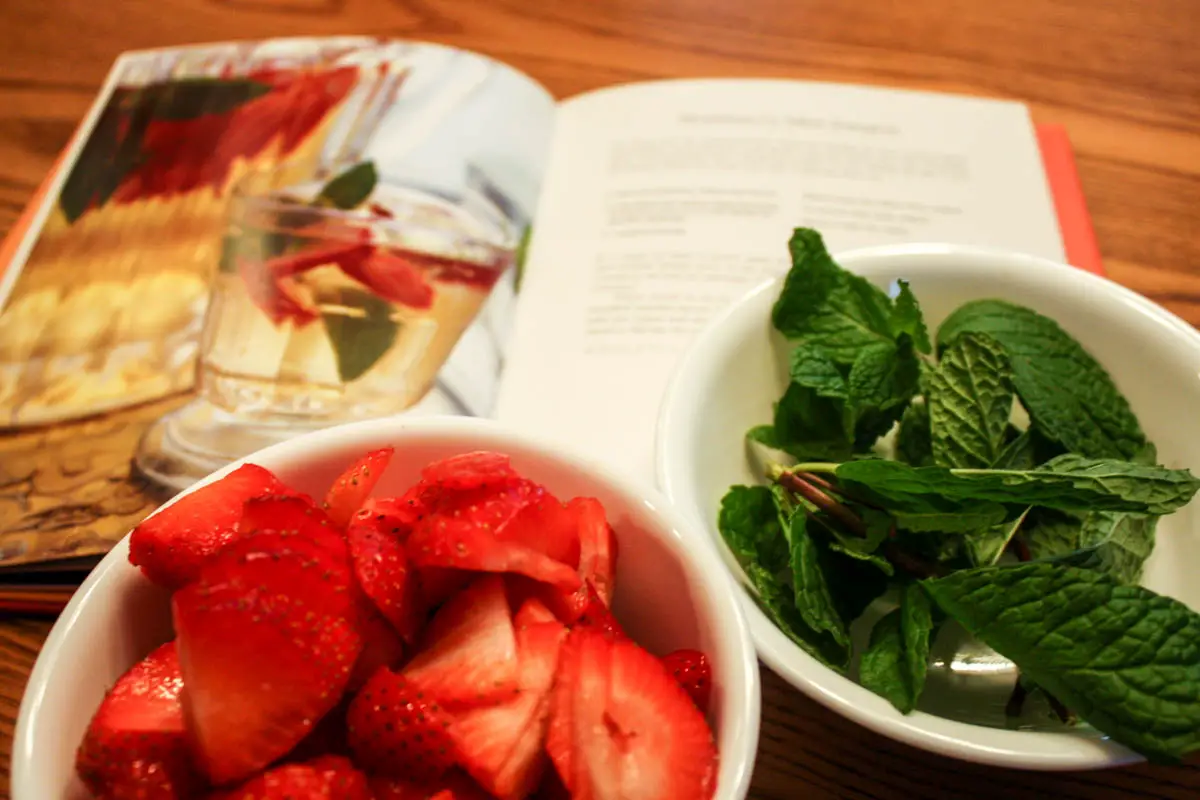 Strawberry Mint White Sangria Ingredients
2 cups sliced strawberries
1/2 cup fresh mint leaves (about 20 leaves total and left on sprigs); plus additional sprigs for garnish
1.5 ounces brandy
750 ml bottle of chilled, dry white wine
12 ounces chilled club soda
3 cups ice cubes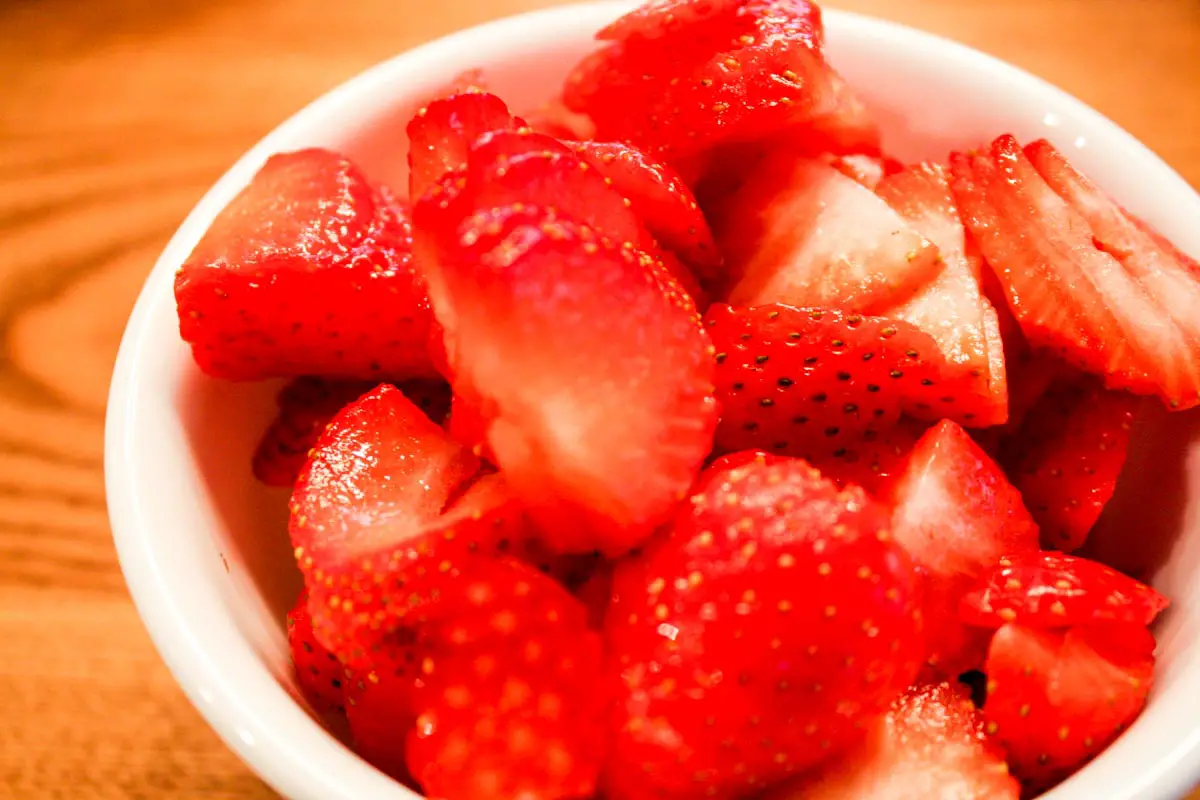 How To Make Strawberry Mint White Sangria
First, combine the strawberries, mint leaves, and brandy in a large pitcher. After two hours of chilling, you'll need to remove the mint leaves from the pitcher to prevent the mint from overpowering the other flavors. Since you'll be plucking the mint leaves out of the pitcher later, it is easier to leave them on the sprig.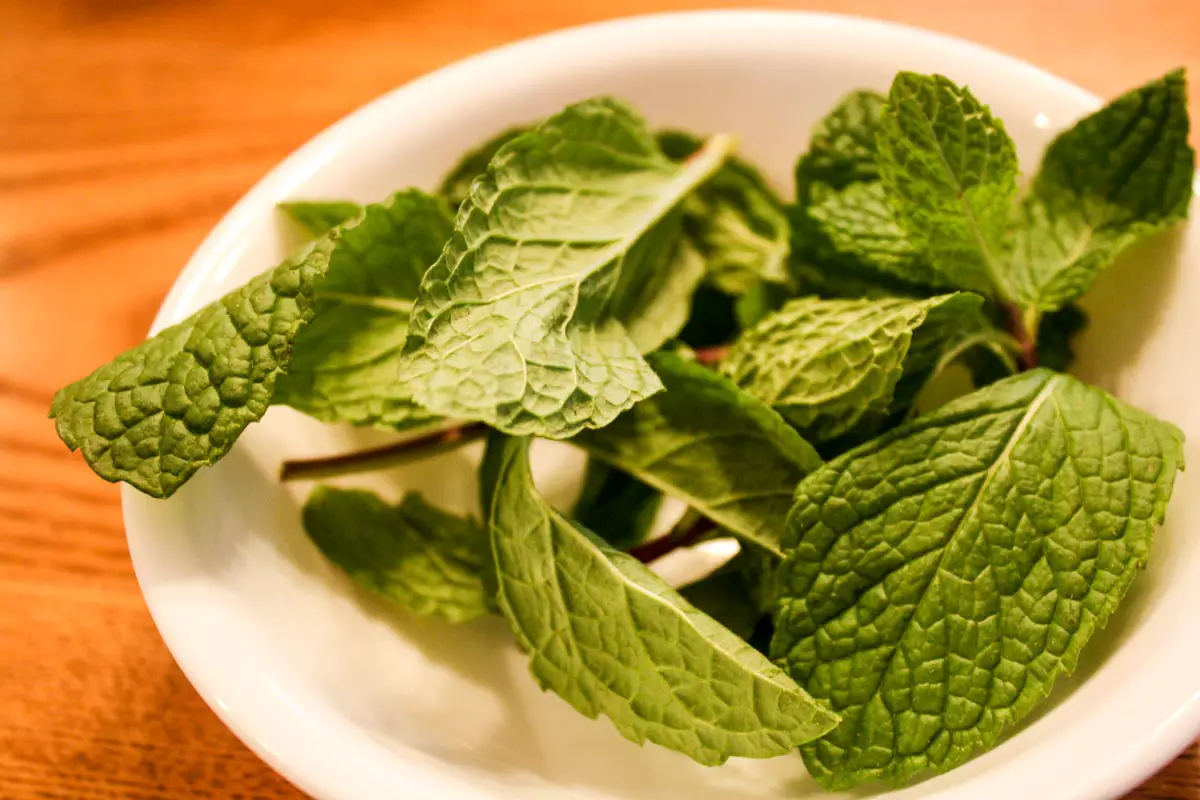 Then slowly pour the wine into the pitcher, and gently stir the mixture together. We chose to use a 2013 Beringer Pinot Grigio that was on sale at our local grocery store. If you have an inexpensive bottle of wine, making sangria is a great way to use it. Then you can save your rare or expensive wines to be enjoyed on their own.
Other dry white wines you could use for this white sangria include Sauvignon Blanc, Pinot Gris, or Pinot Blanc. Most importantly, you want a wine high in acidity with a crisp finish. I like using Pinot Grigio for this recipe because it is a very fruity-flavored wine.
If you want to try this recipe with a local Michigan wine, I recommend Bowers Harbor Pinto Grigio. You'll find it in the Michigan wine section at Meijer and other major grocery stores across the Great Lakes State.
After you've added the wine, refrigerate the sangria mixture for at least two hours up to overnight. Remember to pull those mint leaves out after two hours though!
Once you are ready to serve the sangria, pour the club soda into the pitcher and gently stir again. Then place a few ice cubes in each glass, pour the sangria, and garnish with a sprig of mint leaves. This recipe should yield 4-6 glasses, depending on how generously you pour your libations.
I can't wait to make this again in the summertime, pairing it with a fruit and cheese plate or spicy food. I'll be keeping this recipe in mind for when I host summer barbecues, baby or bridal showers, or laidback bachelorette parties.
For more sangria recipes, you can find Sangria: Fun and Festive Recipes
by Mittie Hellmich on Amazon.
More Sangria & Cocktail Recipes
Like this recipe? Save it now to your recipes or cocktails board on Pinterest to easily access again later!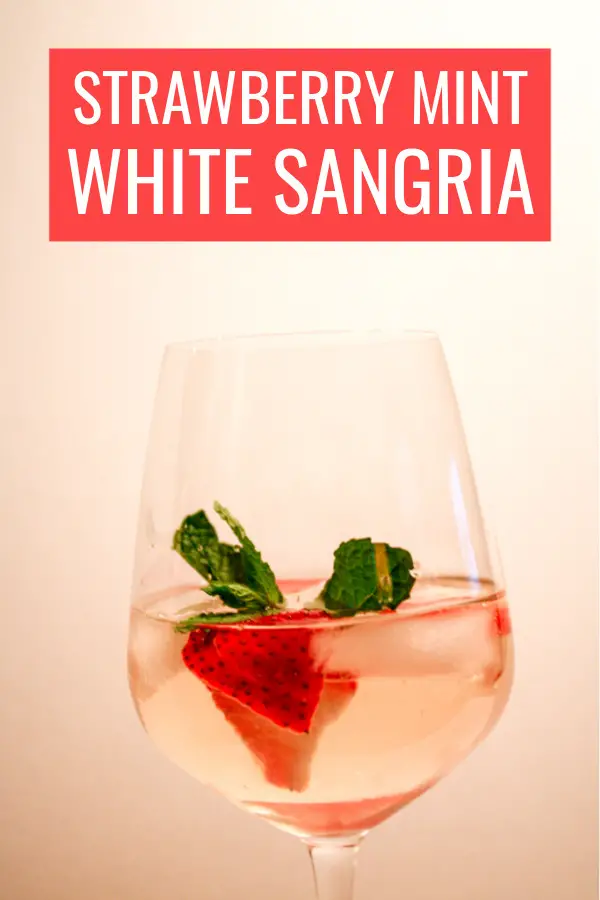 What is your favorite sangria?