I remember the first time I ate Spanish tapas.
I was 17 and on a school-sponsored trip through Spain. I remember searching a spread of small plates for anything that looked like it may taste familiar to my not-very-experienced-or-sophisticated teenage palate.
Fried battered rings finally caught my eye. Onion rings are Spanish, I remember thinking in awe.
Relieved I had found a dish I could stomach, I sunk my teeth into a big bite. But then, that bite was extremely chewy. And I kept chewing. Yeah. Turns out that was the largest calamari ring I've ever encountered.
At 17, it was a frightening realization that I had a fried squid tentacle in my mouth. I had eaten calamari before then, but the rings were always much tinier, seasoned and dipped in marinara or at least tasting of freshly squeezed lemon.
It's funny to look back on that moment and realize how far I've come. Now, I eat Spanish tapas — though not usually calamari — on a regular basis. But, I hadn't ever eaten a Spanish dish at home. That changed this past weekend while I was visiting my mom.
My mom has this huge collection of cookbooks.
Among her collection was a tapas cookbook with a vegetarian white bean salad recipe. So, we decided to have a Spanish-themed night. We even made a strawberry mint white sangria!
The Recipe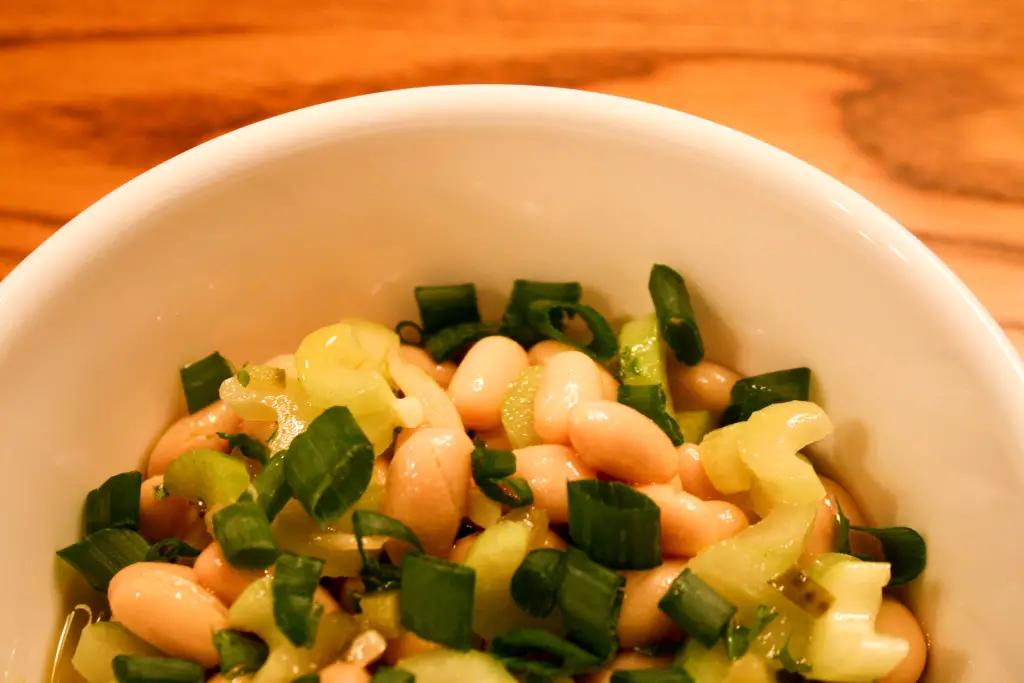 Ingredients
14 oz. can of white beans, such as cannellini or navy beans
3 celery stalks, chopped
1 gherkin, finely chopped
2/3 cup olive oil*
4 tbsp white wine vinegar
1 garlic clove, finely chopped
2 tsp Dijon mustard
1 tbsp fresh parsley, chopped
Pinch of sugar
Salt and pepper to taste
Snipped fresh chives, to garnish
* We found 2/3 cup olive oil to be a bit much. If you are concerned about calories, you might want to reduce the amount of olive oil.
Directions
First you'll want to drain and rinse the beans. Then place the beans, celery, and gherkin in a mixing bowl.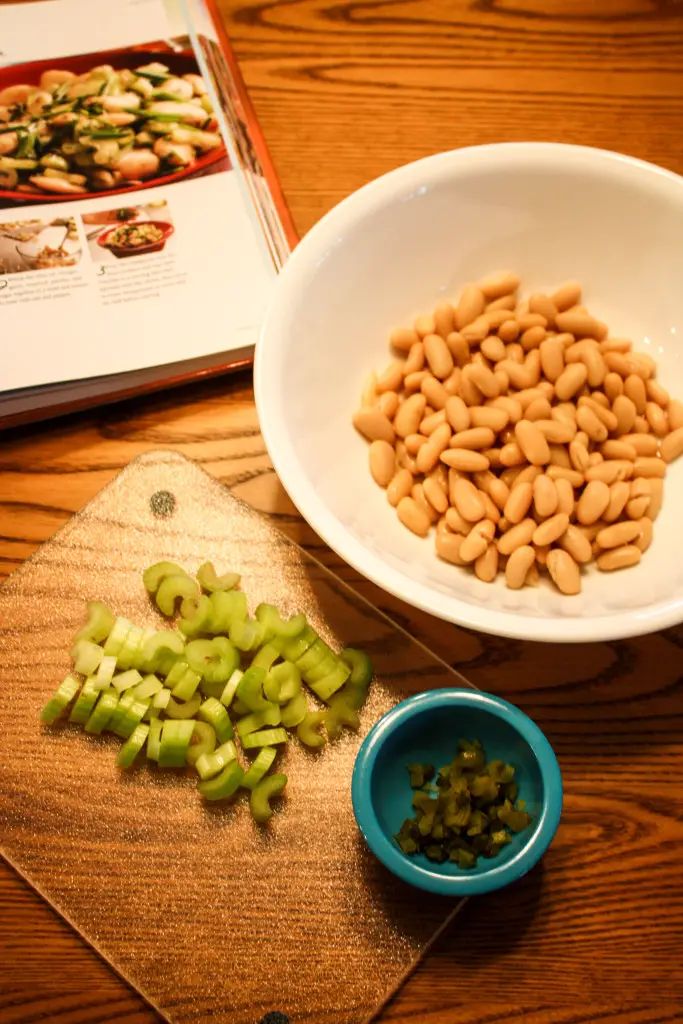 In another mixing bowl, whisk the olive oil, white wine vinegar, garlic, Dijon mustard, parsley and sugar together. Then season with salt and pepper to taste.
Next you'll pour the vinaigrette you've just whisked over the beans, celery, and gherkin. Then toss it together well.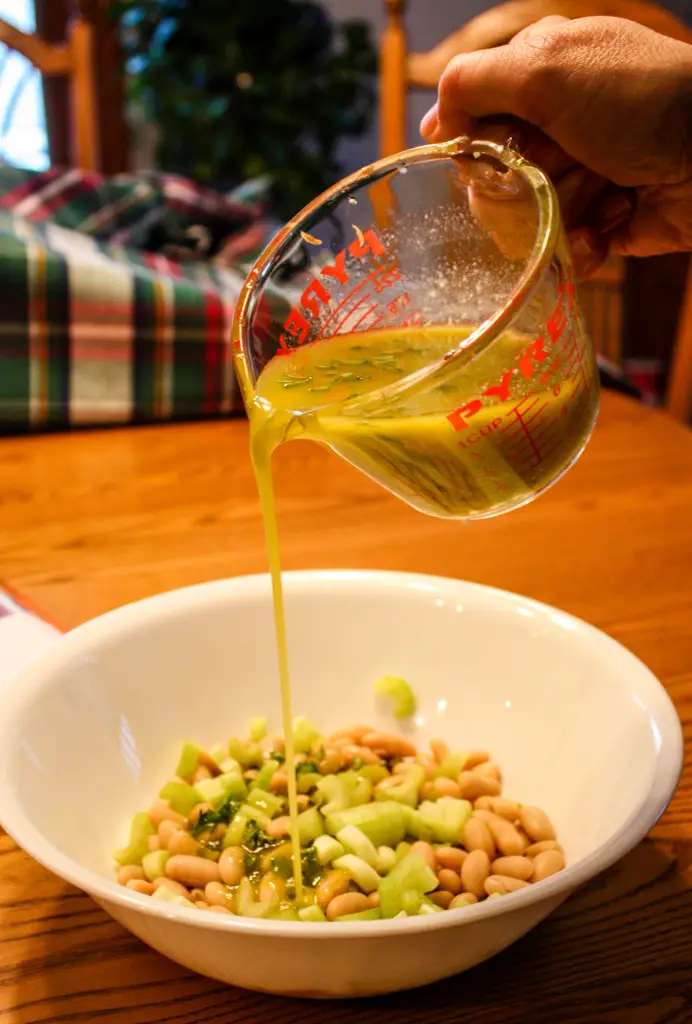 You can serve this salad immediately, but I'd recommend chilling it for at least an hour. This allows the vinaigrette to thicken a bit. If you plan to serve this right away, I'd suggest using less olive oil.
Add fresh chives to garnish. This should feed four to six diners.
You know those summertime barbecues where you're asked to bring a dish to pass? That's when I'll be keeping this recipe in mind. This salad is tasty and light on its own, so I think it would work well as a side dish with a variety of meat or vegetarian entrees.
This salad may also appeal to eaters with dietary concerns. The beans provide protein, and the salad is gluten free and vegan.
If you try a recipe shared on this blog, share a photo of the dish with #epctravelereats on Instagram and Twitter. Be sure to follow along with all my foodie posts and tweets!