Are you an avid traveler wondering how to start a travel vlog and make money for your trips around the world?
In this beginner's guide for how to make a travel vlog, you'll learn the steps to create and grow a successful travel vlog on YouTube.
Disclosure: This guide on how to start a travel vlog contains affiliate links. When you click on or make a purchase via one of these links, I may earn a commission. 
---
How to Start Travel Vlogging
Travel vlogging allows travelers to connect with other travel enthusiasts around the worldwide and potentially earn a living while doing the thing they love — traveling.
However, starting a travel vlog is not as simple as picking up a camera and documenting your journeys. It requires careful planning, creativity, and the right equipment.
This comprehensive guide will provide you with the essential steps to start your own successful travel vlog.
RELATED: How to Make a Travel Video: 10 Tips for Beginners to Create Compelling Travel Videos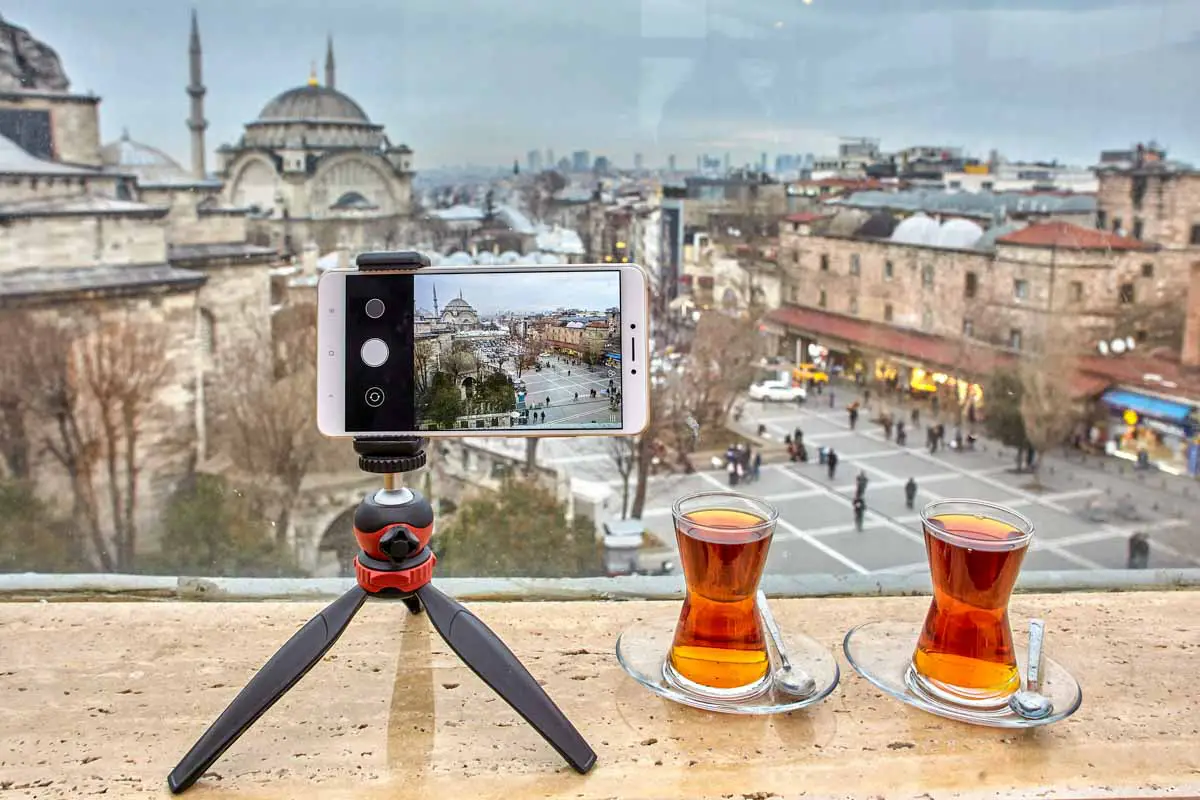 Define Your Focus
If you are reading this guide, I'm sure you are wondering how to start a travel vlog on YouTube. However, before diving into the world of travel vlogging, it is crucial to identify your content focus.
Defining your niche will help you target a specific audience and differentiate yourself from other travel vloggers.
Consider the type of travel experiences you wish to share. Do you enjoy adventure travel or cultural exploration? Are you a luxury traveler, or do you travel on a tight budget? Do you travel alone, as a couple, or with your children?
Make sure you choose a niche that aligns with your passions and expertise to create authentic and engaging content.
Invest in Quality Equipment
While starting with a smartphone camera is a viable option, investing in a dedicated camera can significantly enhance the quality of your videos.
Research different camera options, such as DSLRs or mirrorless cameras, that offer superior image stabilization, image quality, and flexibility with interchangeable lenses.
Additionally, consider purchasing accessories such as a tripod, stabilizer, and extra batteries to improve the production value of your vlogs.
Master Video Editing
Video editing is a crucial aspect of creating captivating travel vlogs.
First, familiarize yourself with professional editing software such as FlexClip, Adobe Premiere Pro, or iMovie.
You'll want to learn the fundamentals of editing, including cutting, transitions, color grading, and audio adjustments.
Online tutorials and courses are available to help you develop these skills and produce high-quality videos that engage your audience.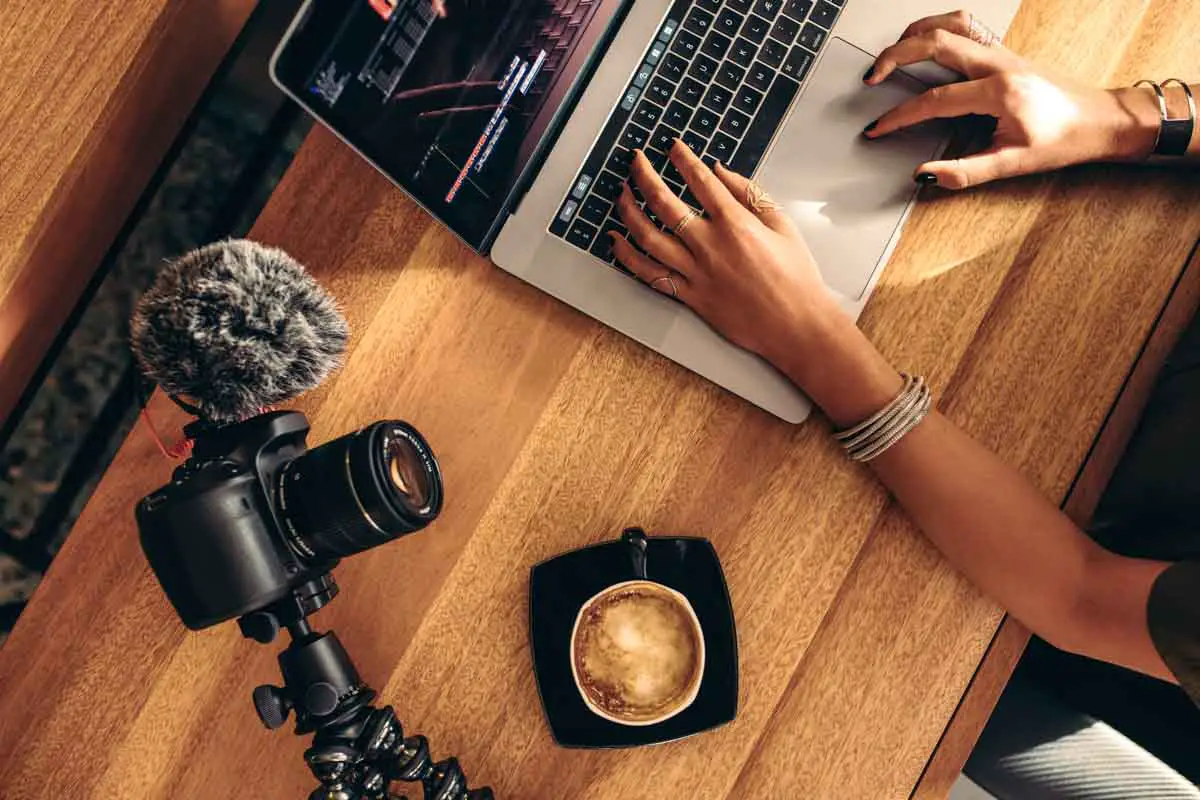 Craft Engaging Content
To attract and retain viewers, it is essential to create engaging and compelling content.
Therefore, you should develop a storytelling style that captivates your audience and showcases your unique travel experiences.
You can incorporate personal anecdotes, useful travel tips, or interesting facts about the places you visit.
Be sure to utilize a variety of shots, including cinematic visuals, time-lapses, and aerial footage (if possible), to add visual interest to your vlogs.
Pay Attention to Audio Quality
While visuals are important, audio quality is equally crucial.
That is why you should invest in a good external microphone to ensure clear and professional sound in your videos.
High-quality audio will enhance the viewer's experience and keep your audience engaged with your content.
Also, avoid shooting in noisy environments and use audio editing techniques to remove background noise to enhance the overall sound quality.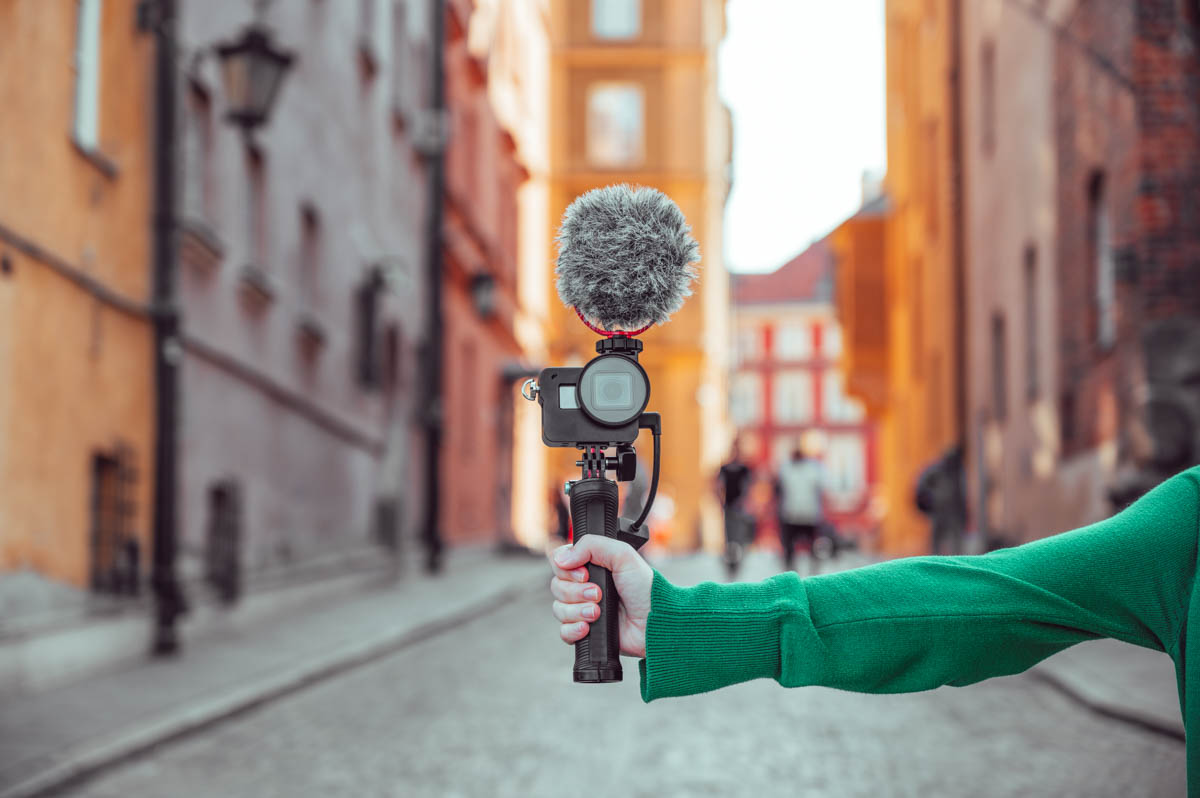 Establish Consistency and Regularity
Consistency is key when building an audience for your travel vlog.
You should set a schedule and commit to uploading videos regularly.
Consistent uploads will keep your viewers engaged and eager for more.
Additionally, engage with your audience through comments and social media platforms to build a loyal community.
Responding to comments, answering questions, and taking suggestions from your viewers fosters a sense of connection and interactivity.
Collaborate and Network
Collaborating with fellow travel vloggers or influencers can help expand your reach and expose your content to new audiences.
Seek out opportunities for collaborations, whether it's through joint vlogs, guest appearances, or travel projects.
To do this, attend travel blogging conferences or meetups to network with like-minded creators and industry professionals.
Paid collaborations with brands provide opportunities for your travel videos to be featured on those brands' websites or social media channels. In turn, this introduces your vlog to a potential new audience.
Additionally, brands that hire travel vloggers and content creators may provide in-kind products or services that can offset your business or travel expenses.
Promote Your Vlog
Creating great content is just the first step. To grow your travel vlog, you need to promote it effectively.
Utilize social media platforms to share your videos, engage with your audience, and attract new viewers.
You should create eye-catching thumbnails and titles that entice people to click on your videos.
Also, optimize your videos for search engines by using relevant keywords in titles, descriptions, and tags.
Cross-promote your content on relevant websites, forums, and online communities to reach a wider audience.
Remember, promoting your vlog is an ongoing process, and consistent effort is required to increase your visibility and viewership.
Enhance Your Vlogging Skills
As you continue on your travel vlogging journey, strive to enhance your skills and improve your content.
Stay updated on the latest trends, techniques, and equipment in the vlogging industry.
Experiment with different filming styles, editing techniques, and storytelling approaches to keep your content fresh and engaging.
Attend workshops, take online courses, or seek mentorship from experienced vloggers to refine your craft and take your vlogs to the next level.
Connect with Your Audience
Building a strong connection with your audience is crucial for the success of your travel vlog.
Engage with your viewers through comments, direct messages, and social media interactions. Respond to their questions, feedback, and suggestions. Show genuine interest in their travel experiences and create a community where they feel valued and heard.
You can also organize meetups or virtual events to connect with your audience on a more personal level.
By building authentic relationships with your viewers, you can cultivate a loyal and supportive fan base.
Conclusion
Starting a travel vlog is an exciting and fulfilling endeavor that allows you to share your travel adventures with the world.
By following the aforementioned steps and continuously improving your skills, you can create compelling, high-quality content that resonates with your audience.
Remember to stay true to your unique voice and style, be consistent with your uploads, and engage with your viewers.
With dedication, creativity, and perseverance, your travel vlog can become a valuable source of inspiration and connection for fellow travel enthusiasts.
Read These Articles for More Travel Tips
Save this guide to starting a travel vlog to your vlogging or blogging board on Pinterest!