Best enjoyed alongside other tapas and sangria for a night of Spanish-inspired cuisine at home, this Spanish white bean salad is light yet tasty. It's also vegetarian, gluten free, and packed with fiber and protein.
Disclosure: This white bean salad recipe contains some affiliate links. When you click on and make a purchase from one of these links, I may earn a commission. 
---
Why Make Spanish White Bean Salad?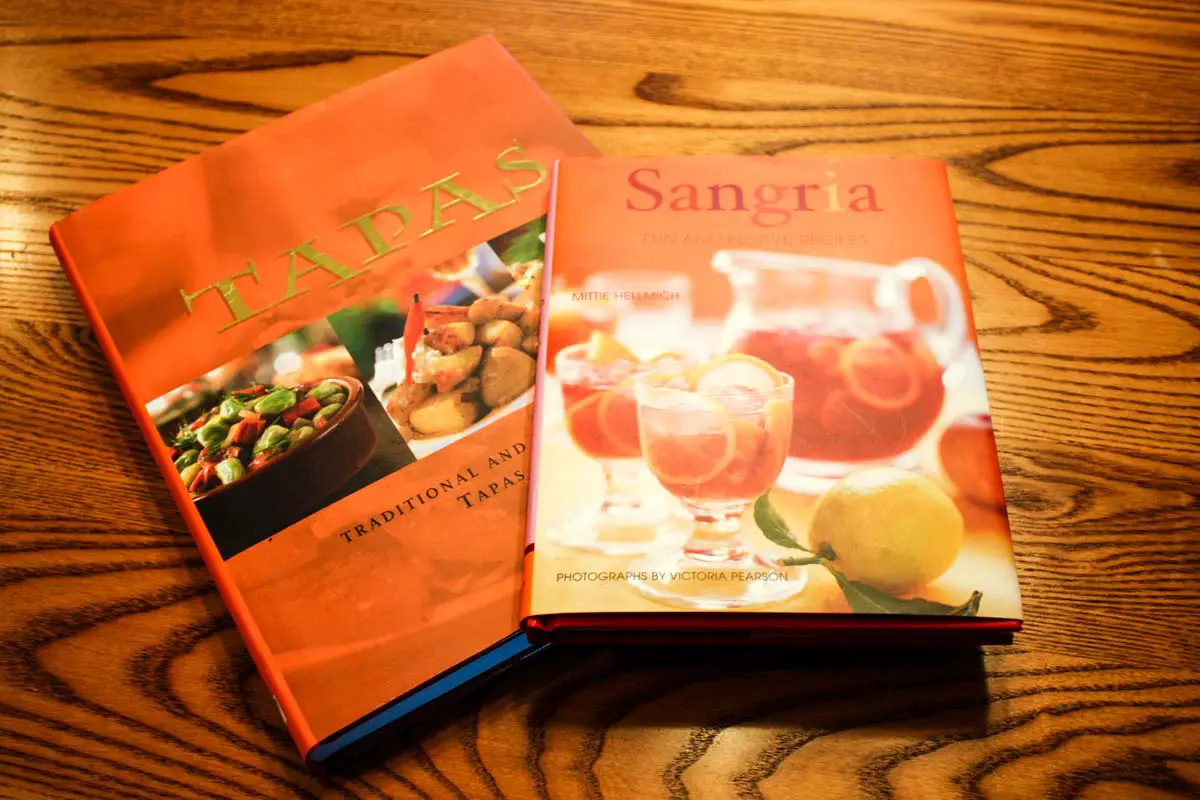 While visiting my mom, I was perusing her large cookbook collection when I found a tapas cookbook with a vegetarian white bean salad recipe. So, we decided to have a Spanish-themed night. We even made a strawberry mint white sangria!
Of course, this salad is a fabulous and easy-to-make addition to a tapas spread for a night of Spanish cuisine at home. Also, since it's both vegetarian and gluten-free, this salad works well as side dish when hosting party guests with dietary concerns.
Additionally, cannellini beans provide various health benefits, such as being a source of protein, fiber, iron, and potassium.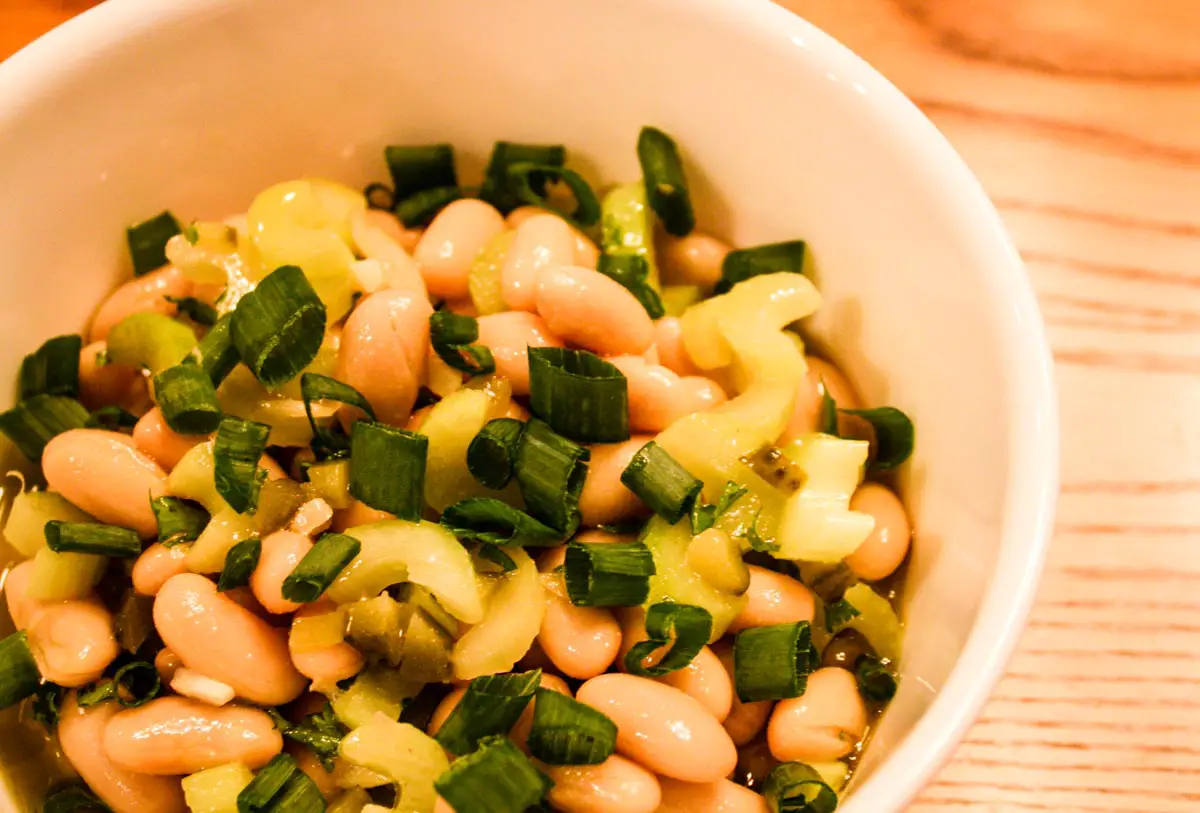 Spanish White Bean Salad Ingredients
For the vinaigrette
Optional Garnish
Fresh chives or green onion
*If you have the Tapas: Traditional and Contemporary Tapas Dishes cookbook, you may notice I have reduced the olive oil from 2/3 cup to 1/2 cup. We found the amount of olive oil suggested in the original recipe to be a bit too much and have preferred making this salad with only 1/2 cup of olive oil since our first attempt.  
How to Make Spanish White Bean Salad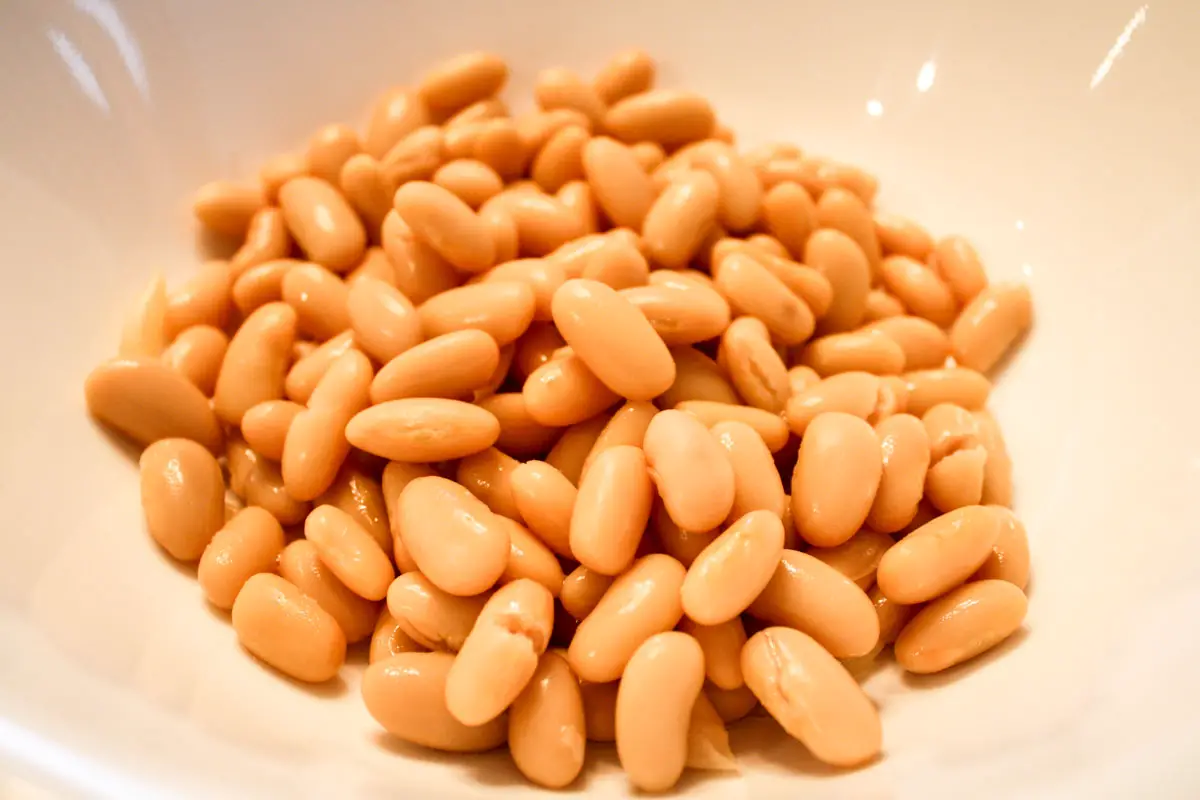 First, you'll drain and rinse the beans. I used cannellini beans, but you could use other white beans, such as Great Northern beans or navy beans, for this recipe. Then place the beans, chopped celery, and finely chopped gherkin in a mixing bowl.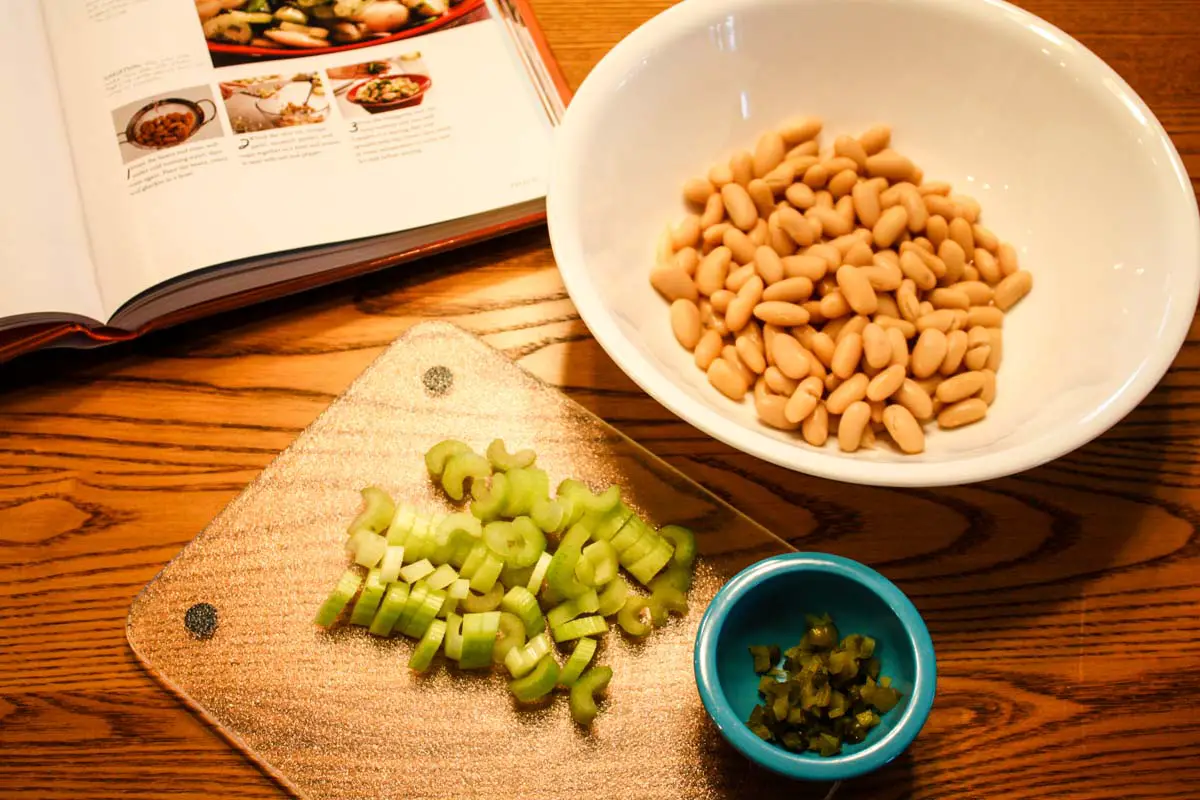 Next, you'll make the vinaigrette by whisking together the olive oil, white wine vinegar, garlic, Dijon mustard, parsley, and sugar in another mixing bowl or liquid measuring cup. Then season with salt and pepper to taste.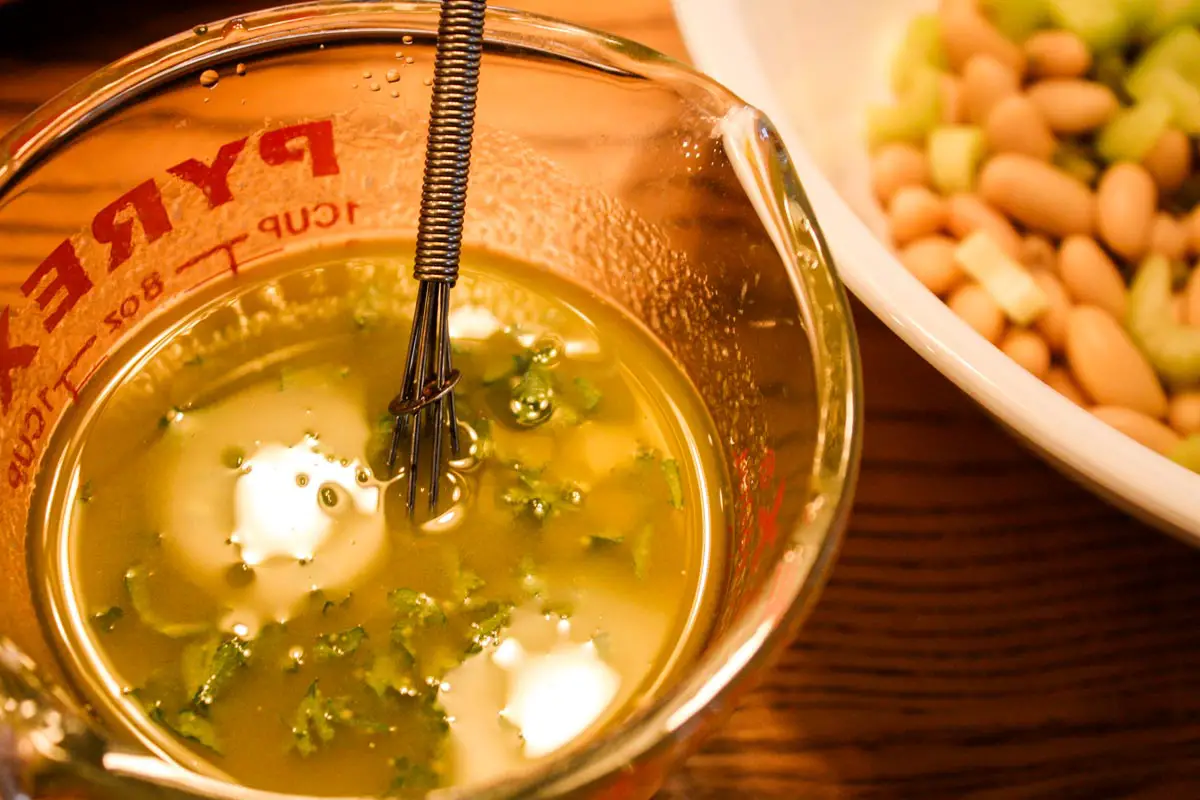 Once you have seasoned the vinaigrette to your liking, pour it over the beans, celery, and gherkin. Then gently mix them together.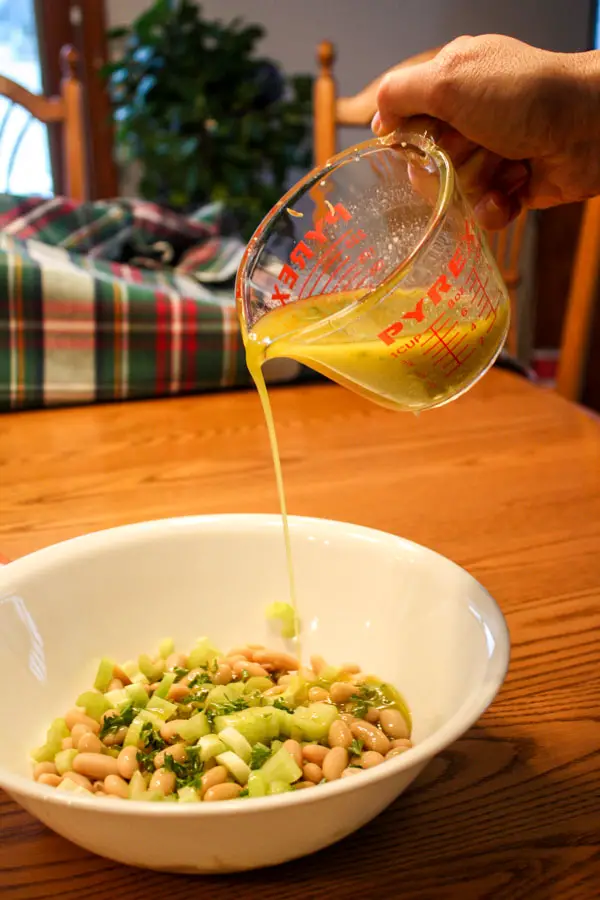 Serving This Tapa at Home
You can serve this salad immediately, but I recommend chilling it for at least an hour. This allows the vinaigrette to thicken a bit. If you plan to serve this right away, I suggest using less olive oil.
Before serving, I like to add fresh chives to garnish. If chives aren't available, you can substitute chopped green onions using just the green stalks snipped with a pair of kitchen shears.
This salad feeds four to six diners as a side dish or when served with multiple tapas. Enjoy!
Did you try this Spanish white bean salad recipe?
I'd love to see if you try a recipe shared on this blog! Please share a photo of the dish and tag me on Instagram.
Want to try this recipe later? Save it now to your recipe board on Pinterest!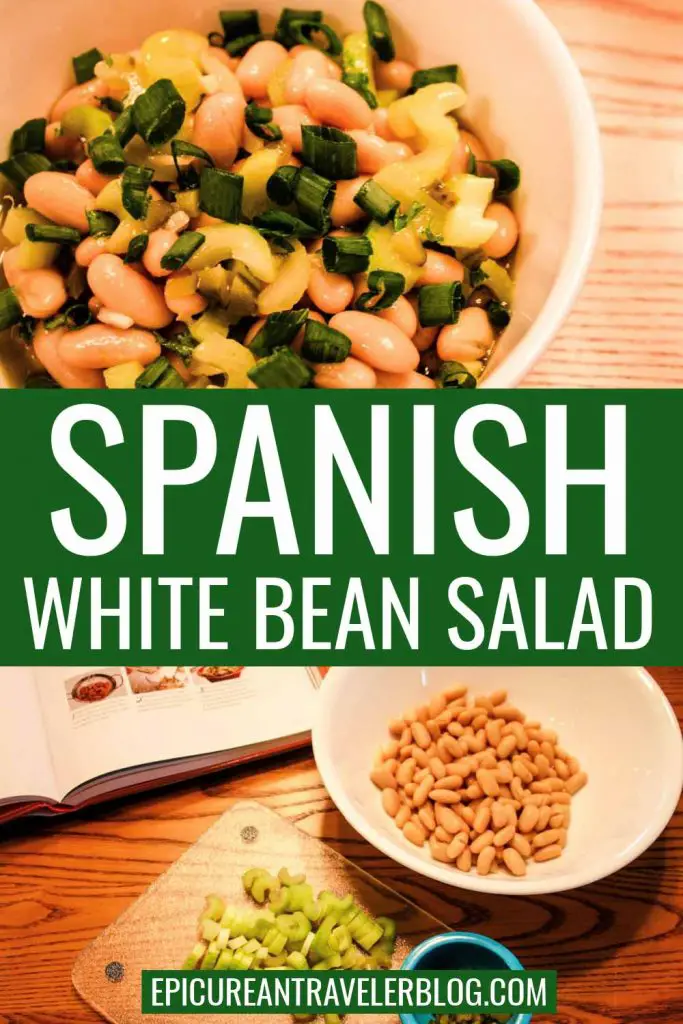 If you enjoyed this vegetarian white bean salad recipe from Tapas: Traditional and Contemporary Tapas Dishes, you can purchase the cookbook for more Spanish tapas recipes. For other items you'll need for hosting a Spanish tapas night at home, shop my Amazon favorites below!