The last time I had been to John Ball Zoo in Grand Rapids, Michigan, I must have been about five or six years old. Not surprisingly, I had little recollection of the zoo when it hosted a group of local bloggers for a private tour in June 2017.
It felt like I was experiencing the zoo for the first time — with all the wide-eyed wonder I probably had 25 or so years ago. I gazed in awe of the grizzly bears wrestling with each other in the water of the North America exhibit. And, of course, watching the penguins dive into the water and swim past me was one of the highlights of my morning.
Disclosure: This post contains some affiliate links. When you click on or make a purchase from one of these partner links, I may earn a commission. Of course, this is at no extra cost to you, and I only recommend products and services I have or would use myself.
Lions, Tigers, and Grizzly Bears — All In A Day At John Ball Zoo
During my John Ball Zoo visit, I realized it is neither too big nor too small. After walking almost the entire zoo in about two hours, I didn't feel worn out like I sometimes do after a zoo day in San Diego, Detroit, Toledo, or Washington, DC. Yet I still left feeling satisfied I'd seen a variety of animals, including a lion, tigers, grizzlies, penguins, flamingos, and monkeys.
Families visiting Grand Rapids can see most of the zoo in less than three hours and still have time to add another activity. I'd suggest going to the zoo in the morning when the animals are more active. That leaves the afternoon open for visiting one of the city's museums or Frederik Meijer Gardens.
Speaking of family-friendly activities, throughout the zoo were plenty of children's play areas where the other bloggers' kids climbed, jumped, and ran around. Since the children's activities are scattered throughout the zoo, the kids never seemed bored or antsy. In addition to jungle gyms, kids can pet animals, feed birds, ride camels and the funicular train, and climb the ropes course.
Due to the manageable size for a 2-3-hour activity and the opportunities for kids to play and learn, John Ball Zoo is one of the best family-friendly attractions in Grand Rapids.
Visiting John Ball Zoo In 2020
John Ball Zoo has reopened for summer 2020. To visit, you'll need to purchase a timed-entry ticket. The zoo recommends reserving your tickets online or by phone.
Also, the zoo asks visitors to maintain six-feet distance between themselves and other guests. Face masks will be worn by all employees, and guests are encouraged to wear them as well. Face masks are available for purchase in the gift shop.
Please note: Some exhibits and experiences normally offered by the zoo remain closed. Among the closures are the Budgie Aviary, Zip Line, Sky Trail Ropes Course, Funicular, Hobby Farm, John Ball Zoo Gem Company, Tools of the Trade Animal Encounters, and camel rides.
However, concessions at the zoo will be open, and you can skip the line at the Monkey Island Cafe by ordering online. Among the food offerings are vegan, gluten-free, and dairy-free options.
When you visit the zoo this summer, please keep safety measures in mind. And be sure to see these find these seven adorable animals!
This Hungry Wallaby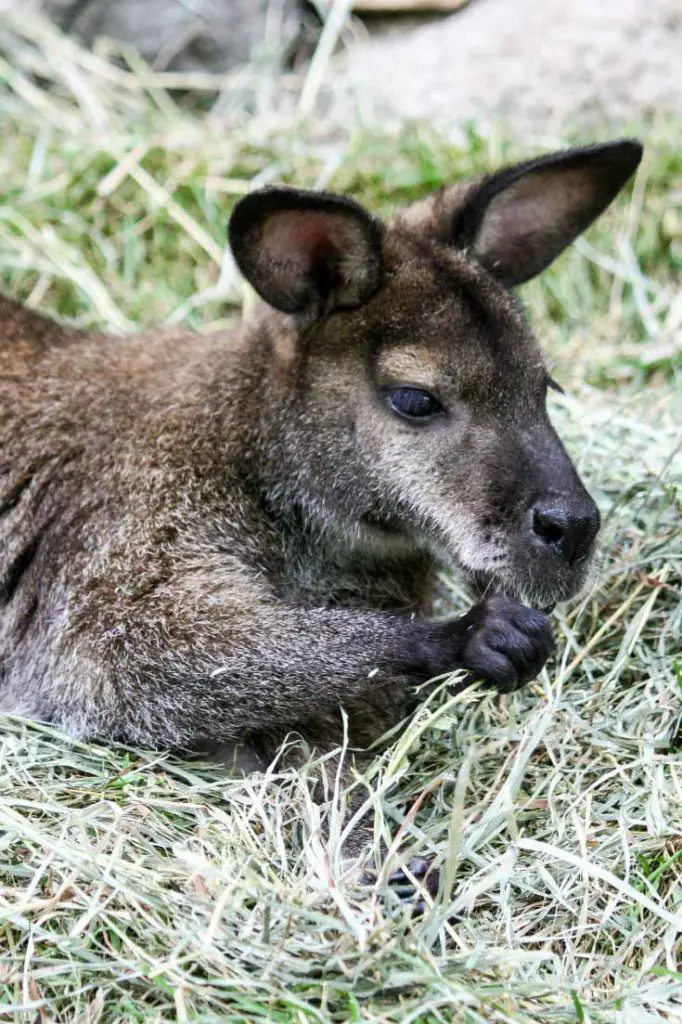 This Regal Bateleur Eagle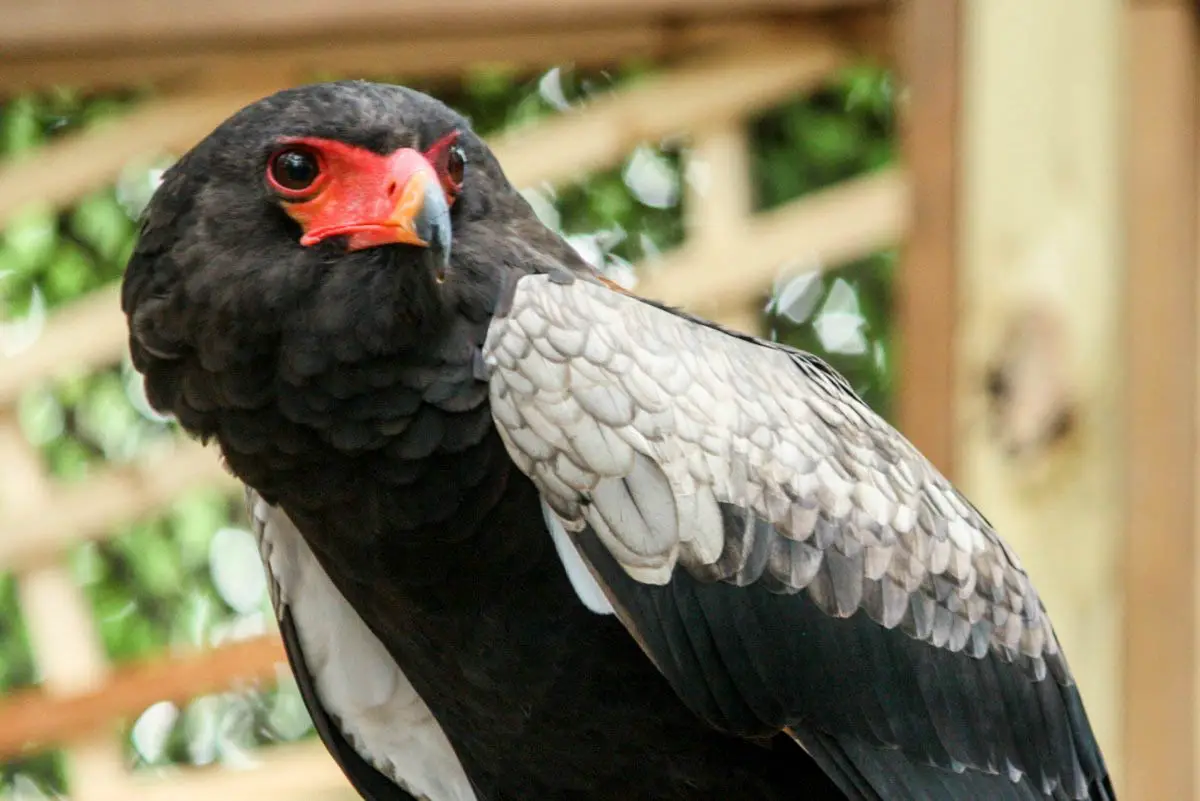 This Swinging Spider Monkey
These Feeding Pink Flamingos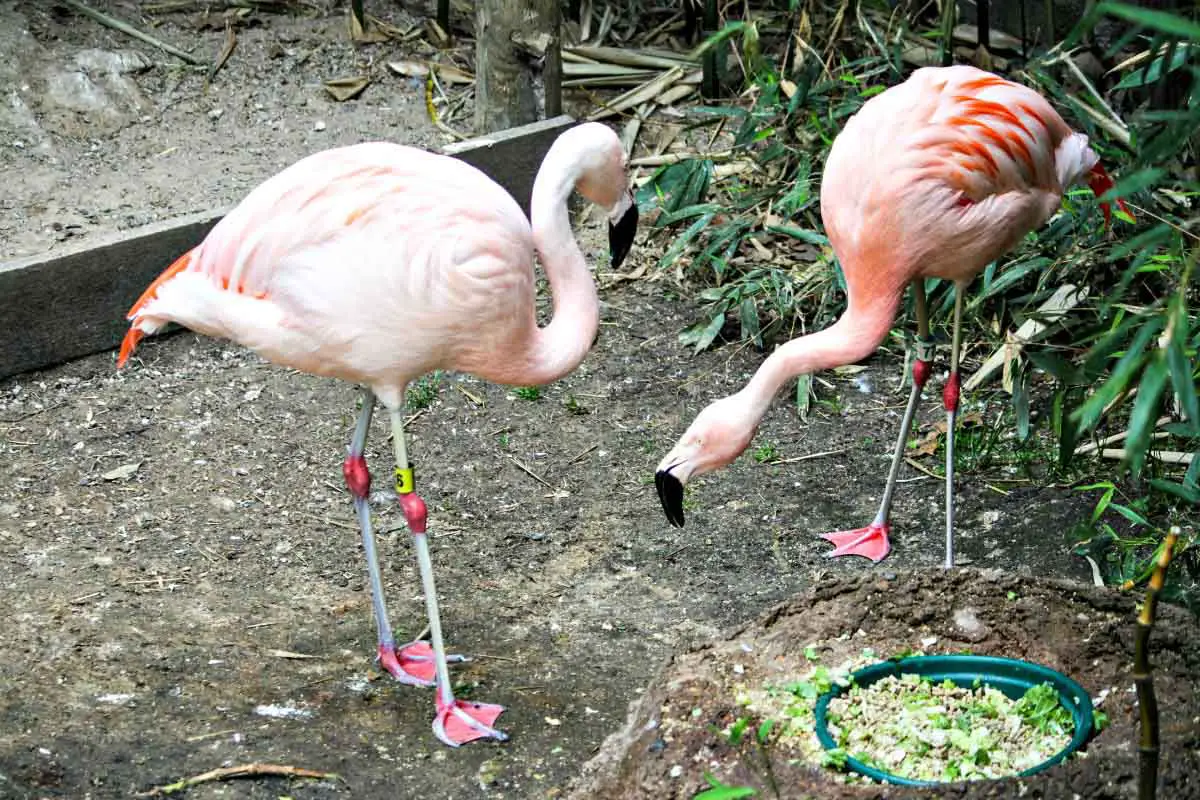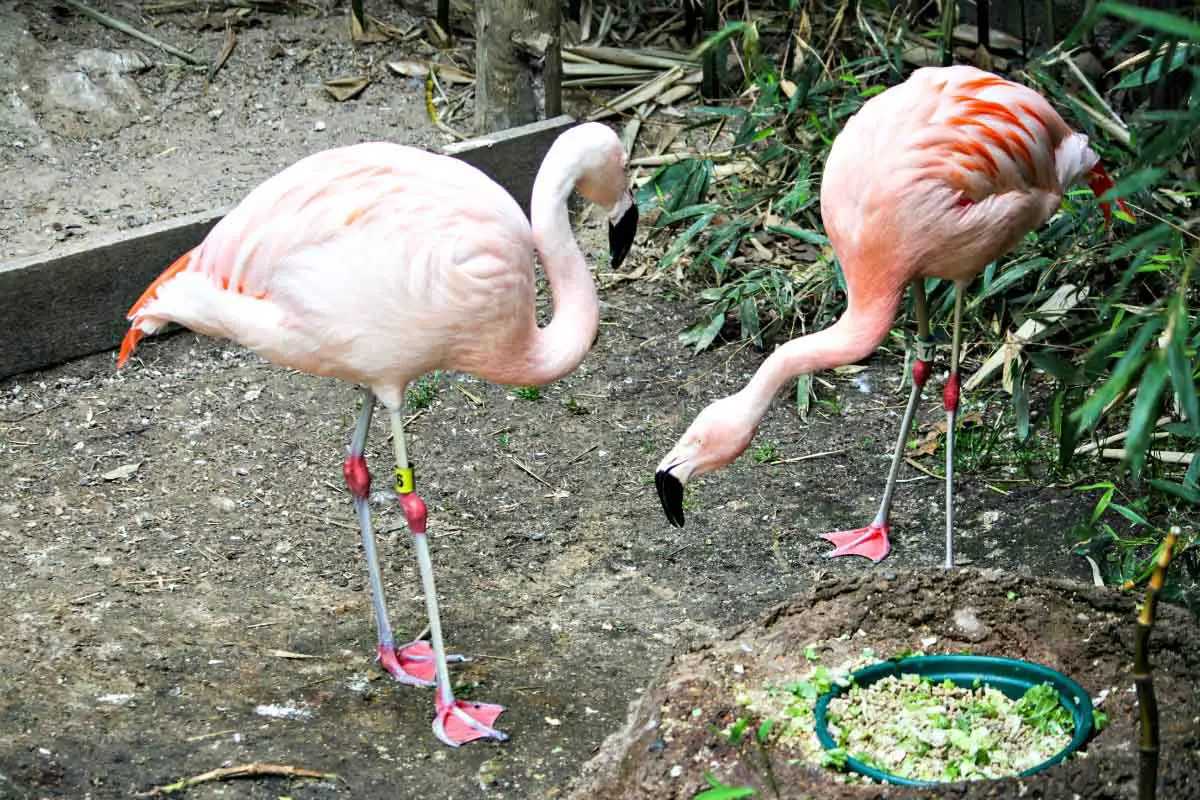 This Adorable Howler Monkey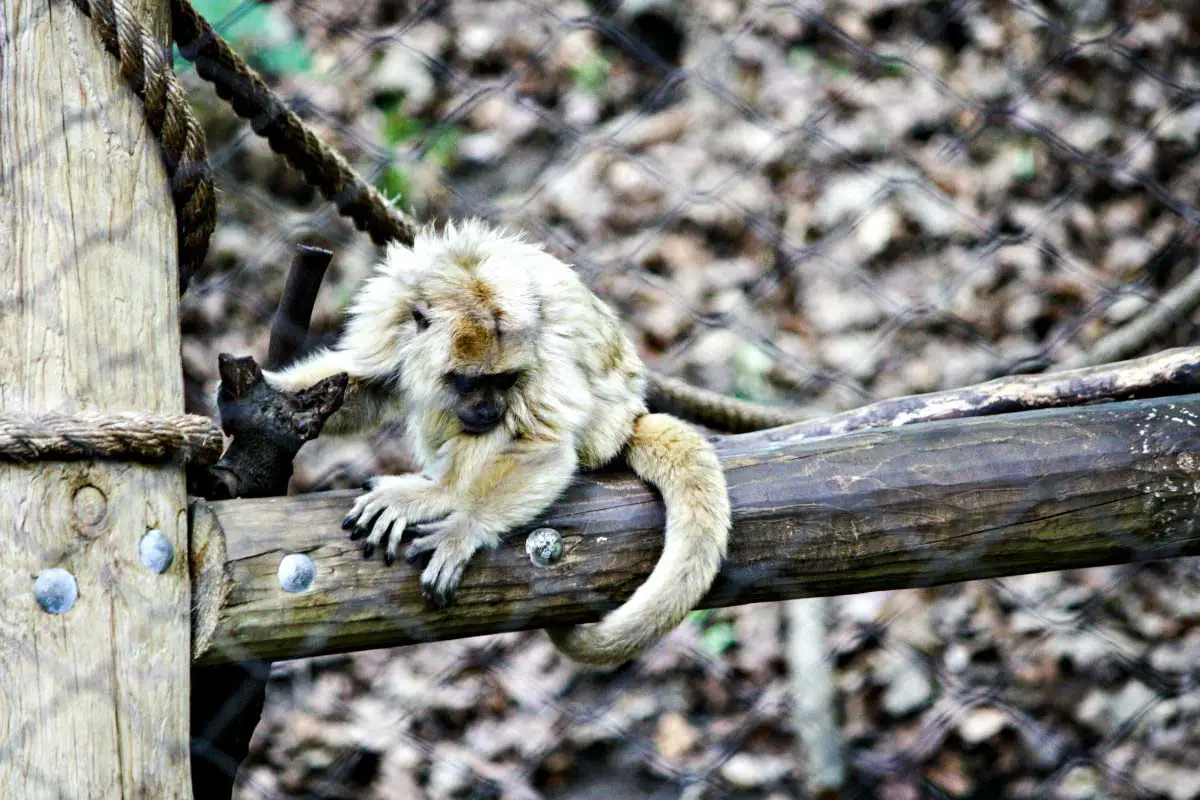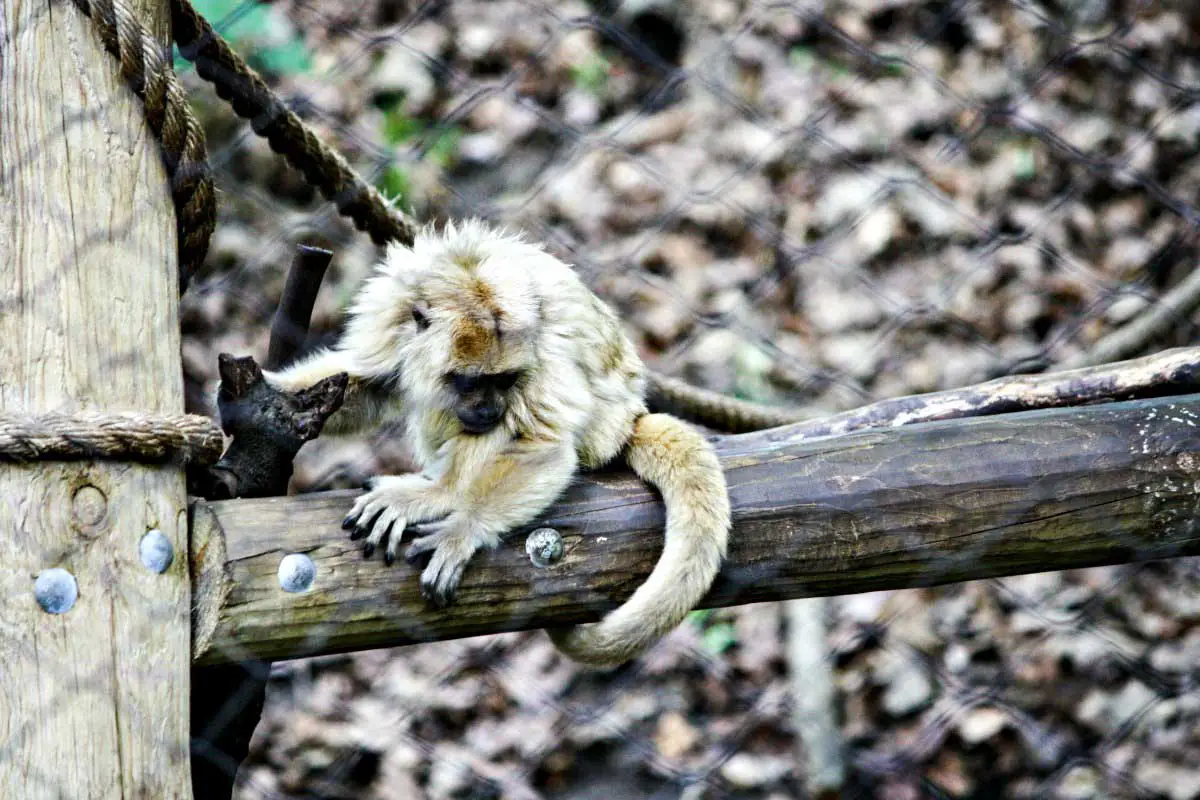 This Storytelling Parrot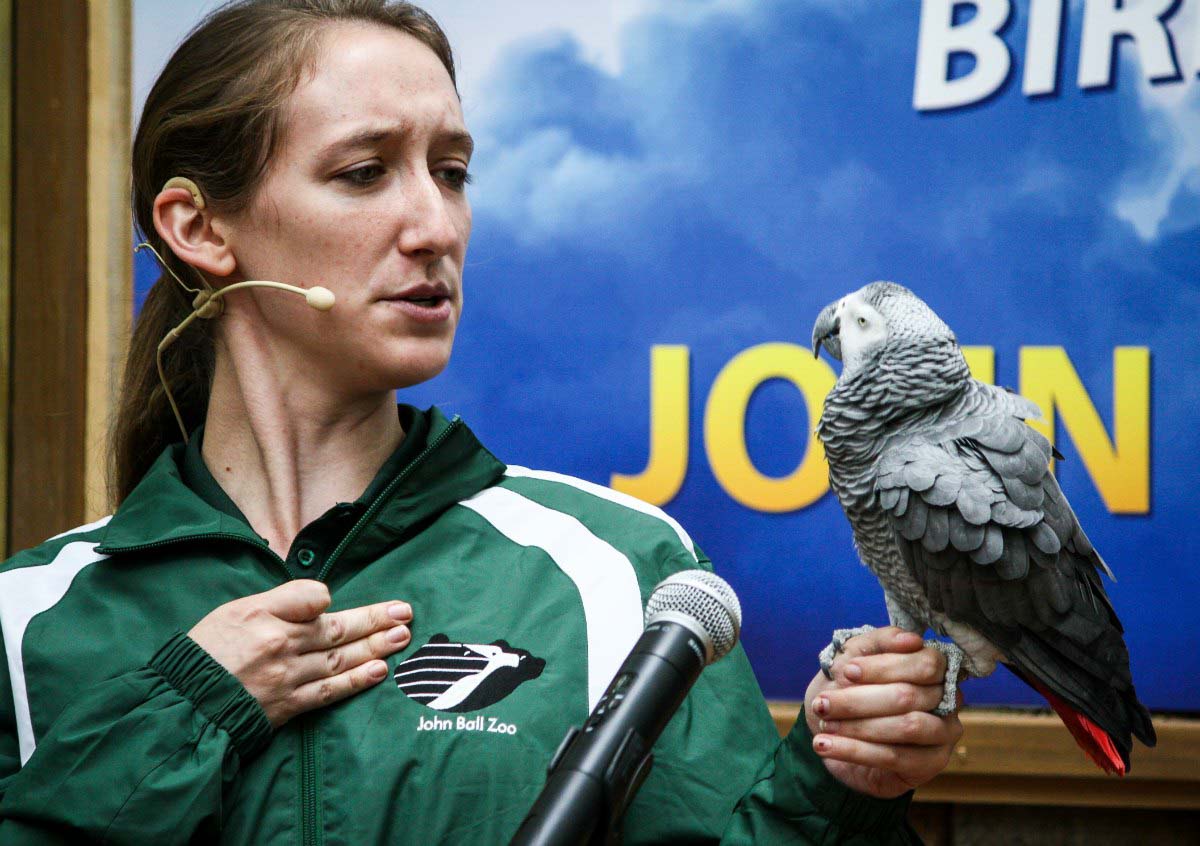 Things To Know Before Visiting John Ball Zoo
Location: 1300 Fulton St. W, Grand Rapids, MI 49504
Hours: 9 a.m. – 6 p.m. (hours may vary)
Parking: Free, on-site parking lot
Tickets: Reservations can be made for timed-entry tickets online or by phone
Admission for April 25 – Sept. 27: Adults (13-61): $14 | Seniors (62+): $11 | Children (3-12): $11 | College Students (with valid student ID): $11 | Children 2 and younger: Free | Military (for active military, veterans, and spouses with military ID): $11
Admission for April 3-24 and Sept. 28 – Dec. 6: Adults: $11 | Seniors: $9 | Children: $9 | College Students: $9 | Children 2 and younger: Free | Military: $9
Stroller and wagon rentals: $12
Accessibility: Free wheelchair rentals available, all public restrooms and merchandise locations are accessible, and wheelchair accessible dining tables can be found near the Monkey Island Cafe and Tiger Paws Snack Shop. For more information, please refer to the zoo's website.
Please visit the John Ball Zoo website for up-to-date hours and admission.
Hotels Near John Ball Zoo
Want to stay near John Ball Zoo during your Grand Rapids trip? There are several options within three miles of the zoo.
Where To Eat Near John Ball Zoo
Hungry after visiting John Ball Zoo? You can head east on Fulton Street to downtown or northeast to Bridge Street to discover some of the tastiest foods in Grand Rapids. Here are just a few suggestions:
Save this post to Pinterest for future reference!
Which animal is your favorite to see at the zoo?
Save
Save
Save
Save
Save
Save
Save
Save
Save
Save
Save
Save