I'd like to thank John Ball Zoo for the comped zoo admission, private group tour for Grand Rapids bloggers, and pack of four zoo tickets and attraction passes to give to my readers. This post also contains affiliate links. You can read my full disclosure here.

Lions, Tigers, and Grizzly Bears — All In A Day At John Ball Zoo
The last time I had been to John Ball Zoo in Grand Rapids, Michigan, I must have been about five or six years old. Not surprisingly, I had little recollection of the zoo when I toured it last month with a group of my fellow Grand Rapids bloggers and their families.
It felt like I was experiencing the zoo for the first time with all the wide-eyed wonder I probably had 25 or so years ago. I gazed in awe of the grizzly bears wrestling with each other in the water of the North America exhibit. And, of course, watching the penguins dive into the water and swim past me was one of the highlights of my morning.
During John Ball Zoo visit, I realized it isn't too big or too small. After walking almost the entire zoo in about two hours, I didn't feel worn out like I sometimes do after a zoo day in San Diego, Detroit, Toledo, or Washington, D.C. Yet I still left feeling satisfied I'd seen a variety of animals, including a lion, tigers, grizzlies, penguins, flamingos, and monkeys.
Families visiting Grand Rapids can see most of the zoo in less than three hours and still have time to add another activitiy to their itinerary that day. I'd suggest going to the zoo in the morning when the animals are more active. That leaves the afternoon open for visiting one of the city's museums or Frederik Meijer Gardens.
Speaking of family-friendly activities, throughout the zoo were plenty of children's play areas where the other bloggers' kids climbed, jumped, and ran around. Since the children's activities are scattered throughout the zoo, the kids never seemed bored or antsy. In addition to jungle gyms, kids can pet animals, feed birds, ride camels and the funicular train, climb the ropes course, and watch the new Realm of Flight Bird Show.
Due to the managable size for a 2-3-hour activity and the opportunities for kids to play and learn, John Ball Zoo is one of Grand Rapids' best family-friendly attractions.
When you visit the zoo this summer, be sure to see these find these seven adorable animals!
1. This Hungry Wallaby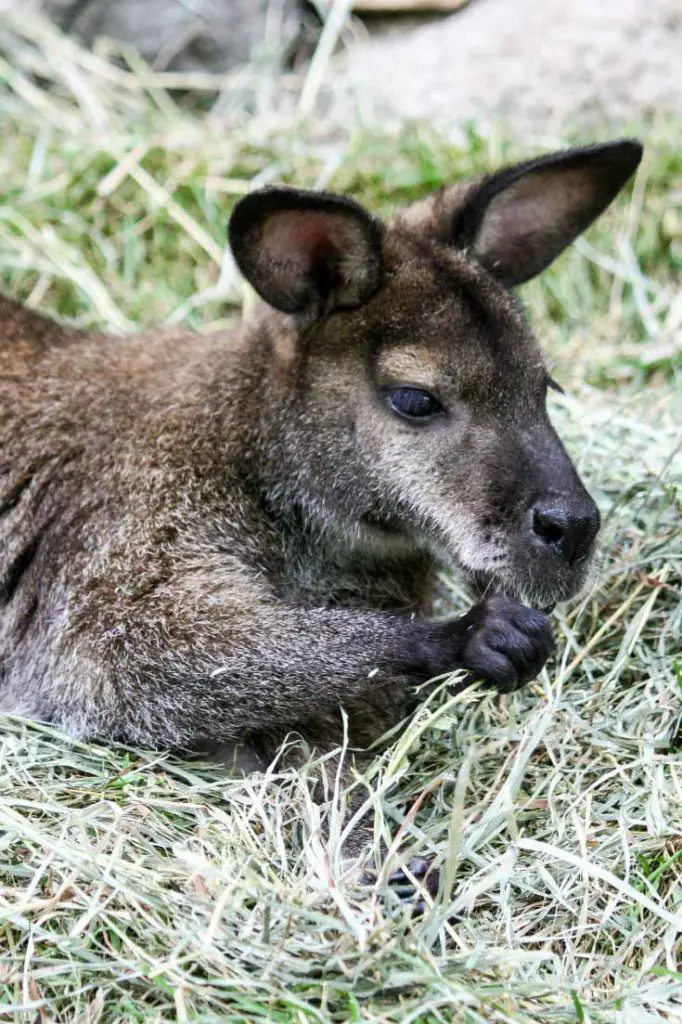 2. This Regal Bateleur Eagle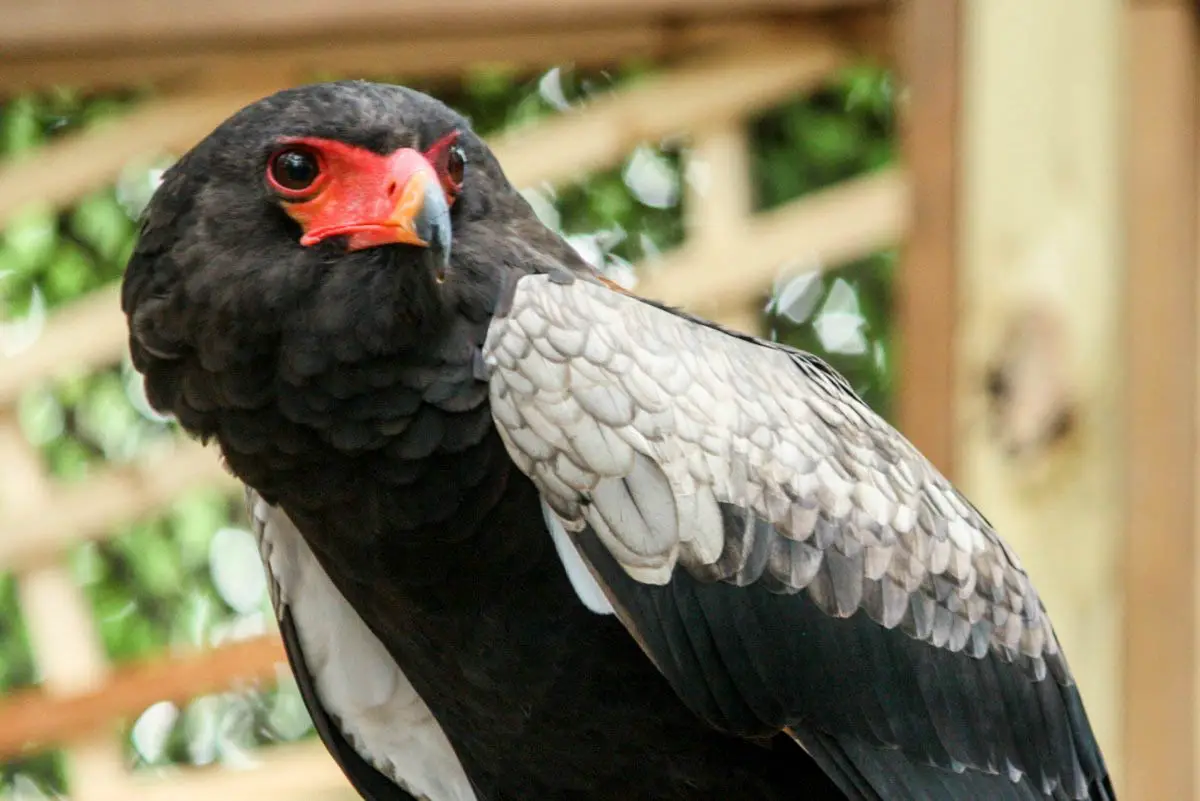 3. This Swinging Spider Monkey
4 and 5. These Feeding Pink Flamingos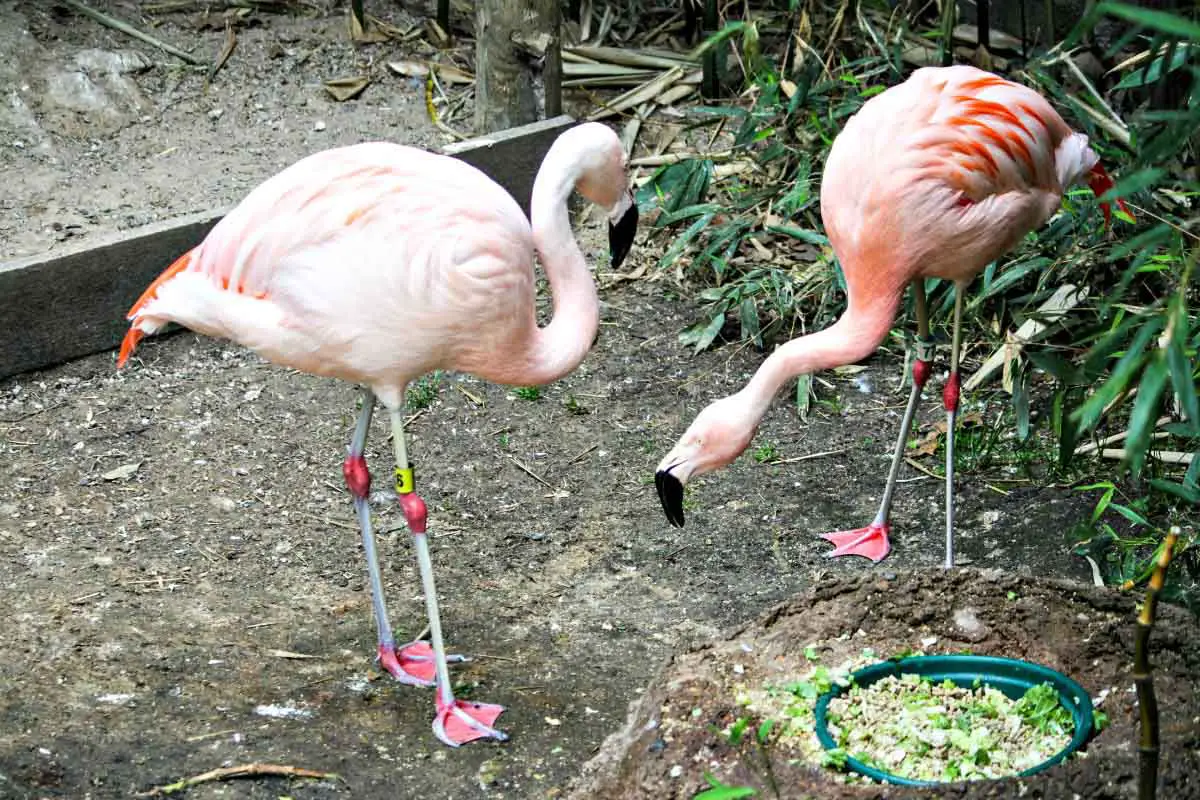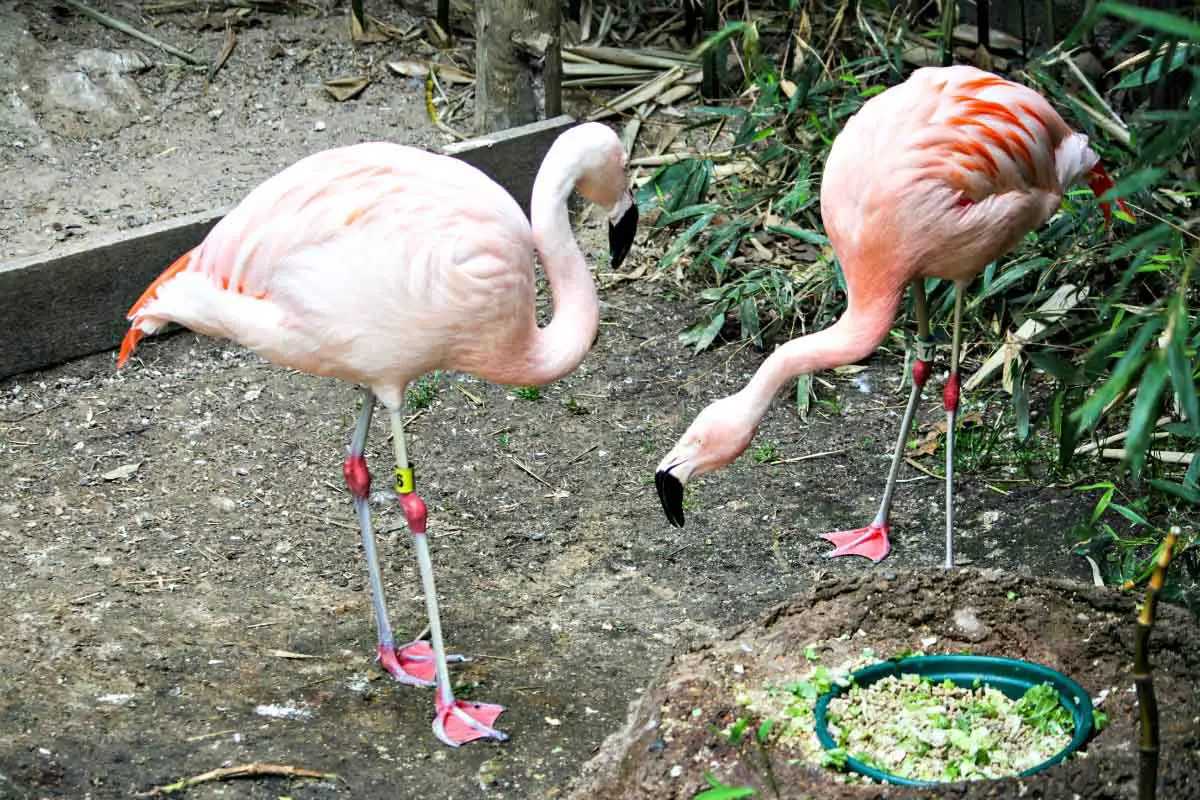 6. This Adorbale Howler Monkey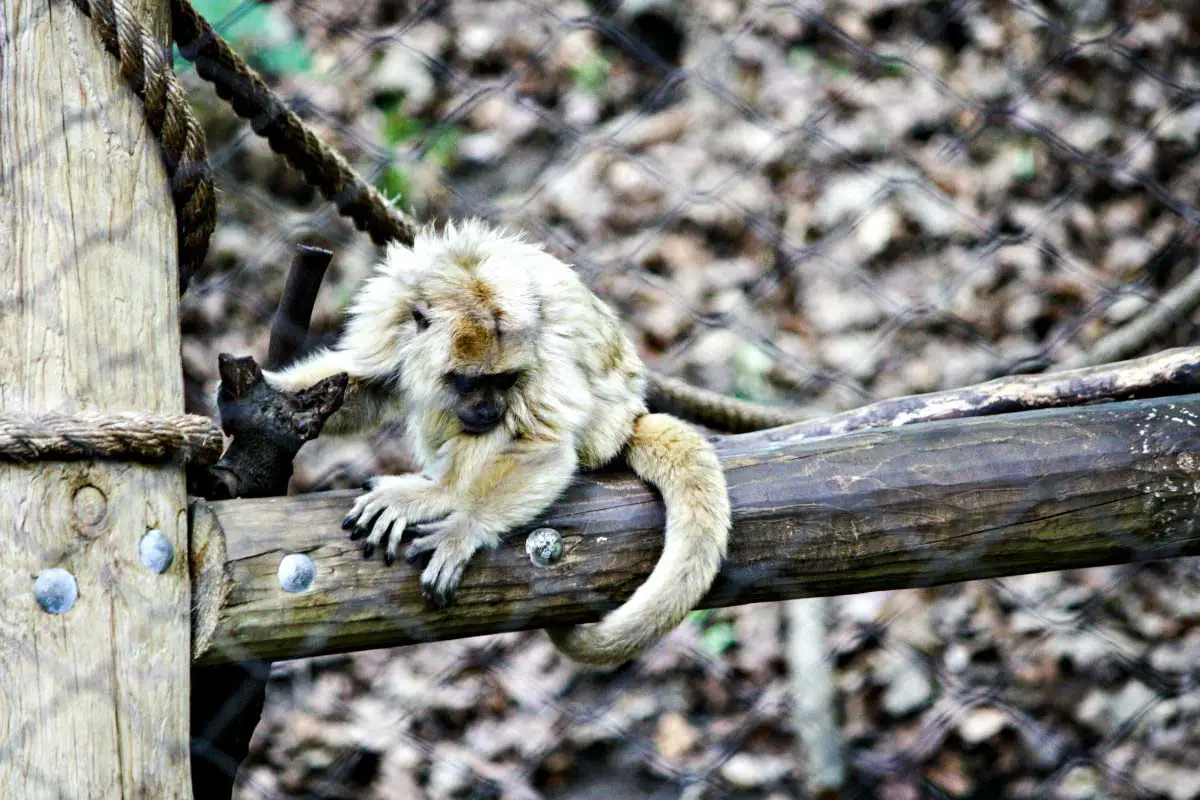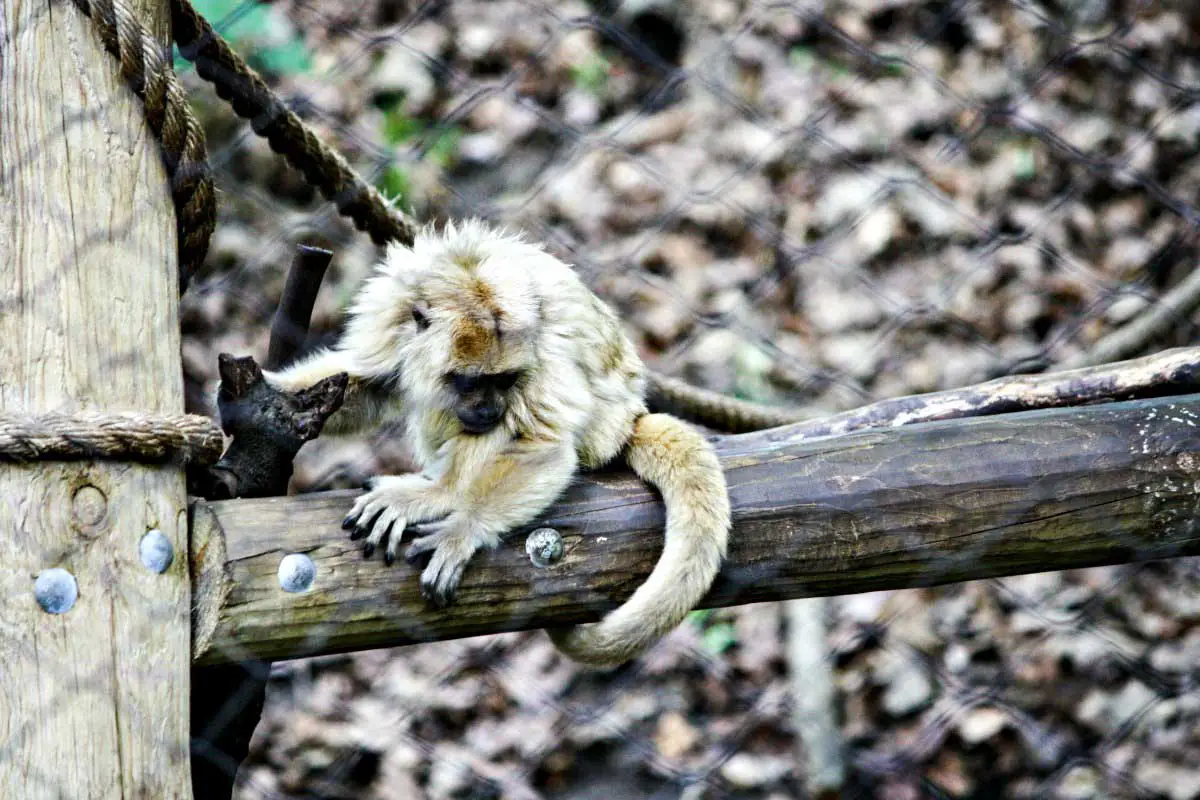 7. This Storytelling Parrot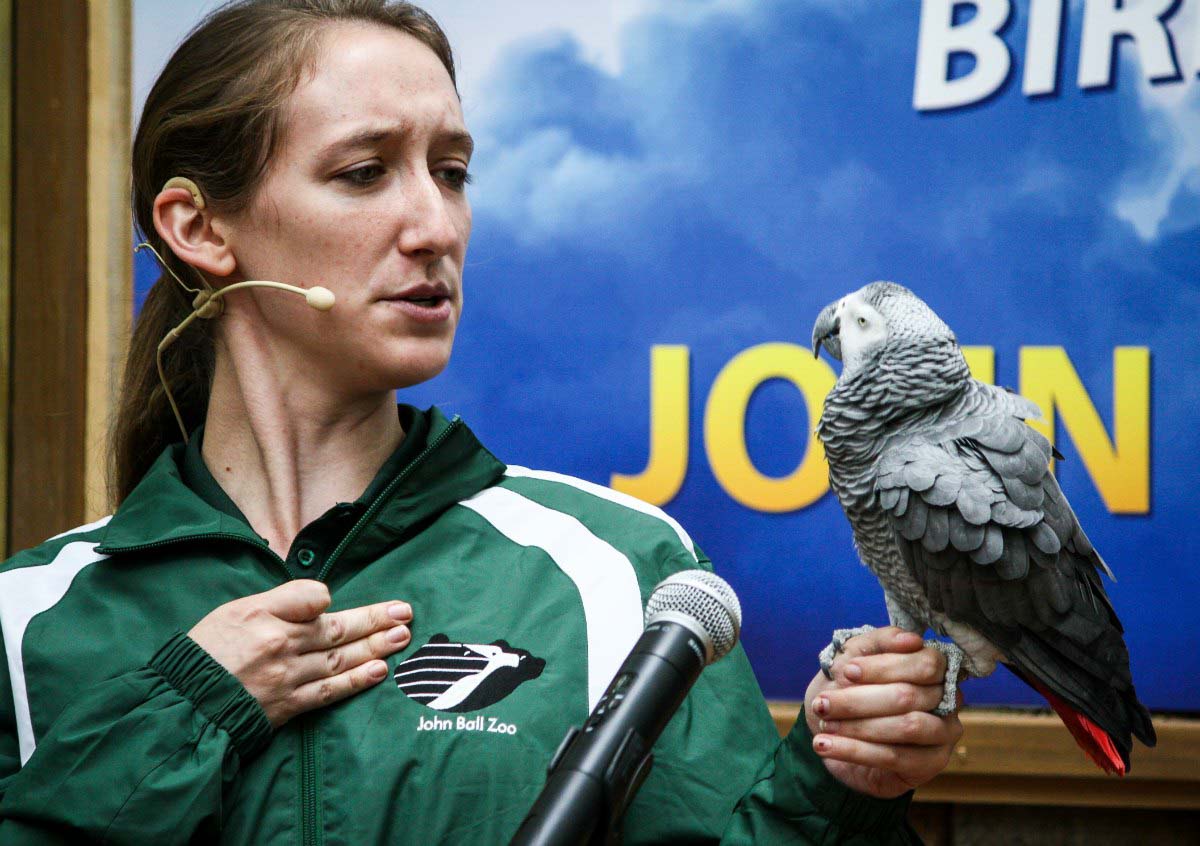 Visiting John Ball Zoo
Location: 1300 Fulton St. W, Grand Rapids, MI 49504
Hours: 9 a.m. – 6 p.m. through Labor Day (Sept. 4, 2017)
Parking: Free, on-site parking lot
Admission: Adults (13-61): $10 | Seniors (62+): $8 | Children (2-12): $8 | College Students (with valid student ID): $9 | Children 1 and younger: Free
Stroller and wagon rentals available, $8-10.

This information is for summer 2017. Please visit the John Ball Zoo website for correct hours and admission for other times of the year.

Hotels Near John Ball Zoo
Want to stay near John Ball Zoo during your Grand Rapids trip? There are several options within three miles of the zoo that will fit budgets of at least $150/night during the summer.
Save this post to Pinterest for future reference!
Which animal is your favorite to see at the zoo?
Save
Save
Save
Save
Save
Save
Save
Save
Save
Save
Save
Save