With 300 miles of fresh-water shoreline, 19 charming small towns, 11 historic lighthouses, five state parks, and luxurious bed and breakfasts, Door County is a popular Midwest getaway. Located on Wisconsin's Door Peninsula that juts into Lake Michigan, Door County is about a three hour drive from Milwaukee and about four to five hours from Chicago. When I visited, I found eight unique and local Door County culinary experiences.
The peninsula is known for its beautiful fall foliage, cherry and apple orchards, and its Lake Michigan shoreline — making it a longtime favorite escape for Chicagoans. It's a destination where you can kayak into caves along Lake Michigan or simply enjoy the relaxed lake life vibes.
Whether visiting for a romantic getaway or a family vacation, you'll see Door County is also a culinary destination. Full of places to eat and drink like the local foodies do, I enjoyed eight delicious Door County culinary experiences that I highly recommend to anyone planning a visit.
Disclosure: This blog post contains some affiliate links. When you click on one of these links or make a purchase, I may earn a small commission that helps to sustain this blog. 
1. Eat Cherry Doughnuts From Wood Orchard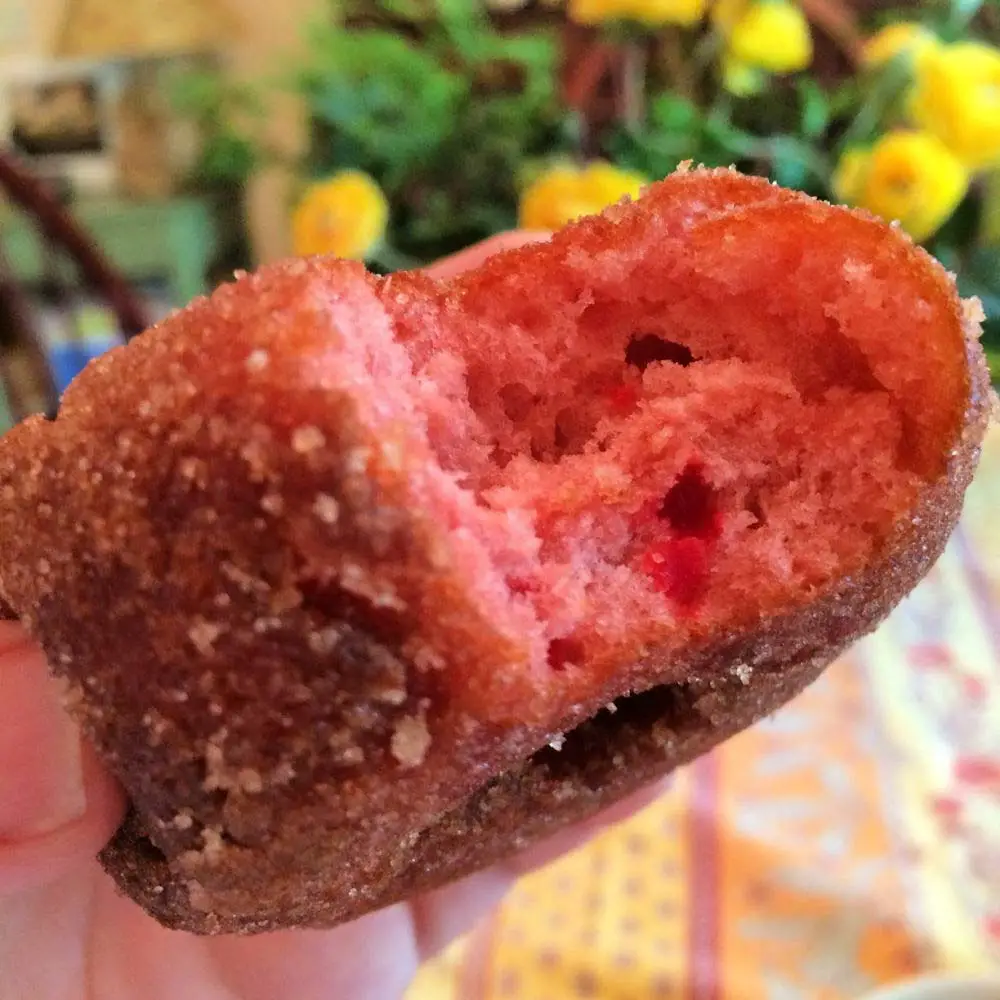 To start your day the Door County way, get tasty cherry doughnuts and absolutely delectable cherry strudel from the bakery at Wood Orchard. The Egg Harbor bakery also sells apple doughnuts, pies, and breads. In the fall, you'll also find caramel apples.
Wood Orchard Market is located at 8112 State Highway 12 in Egg Harbor, Wisconsin.
2. Taste Cherry Wines At Lautenbach's Orchard Country Winery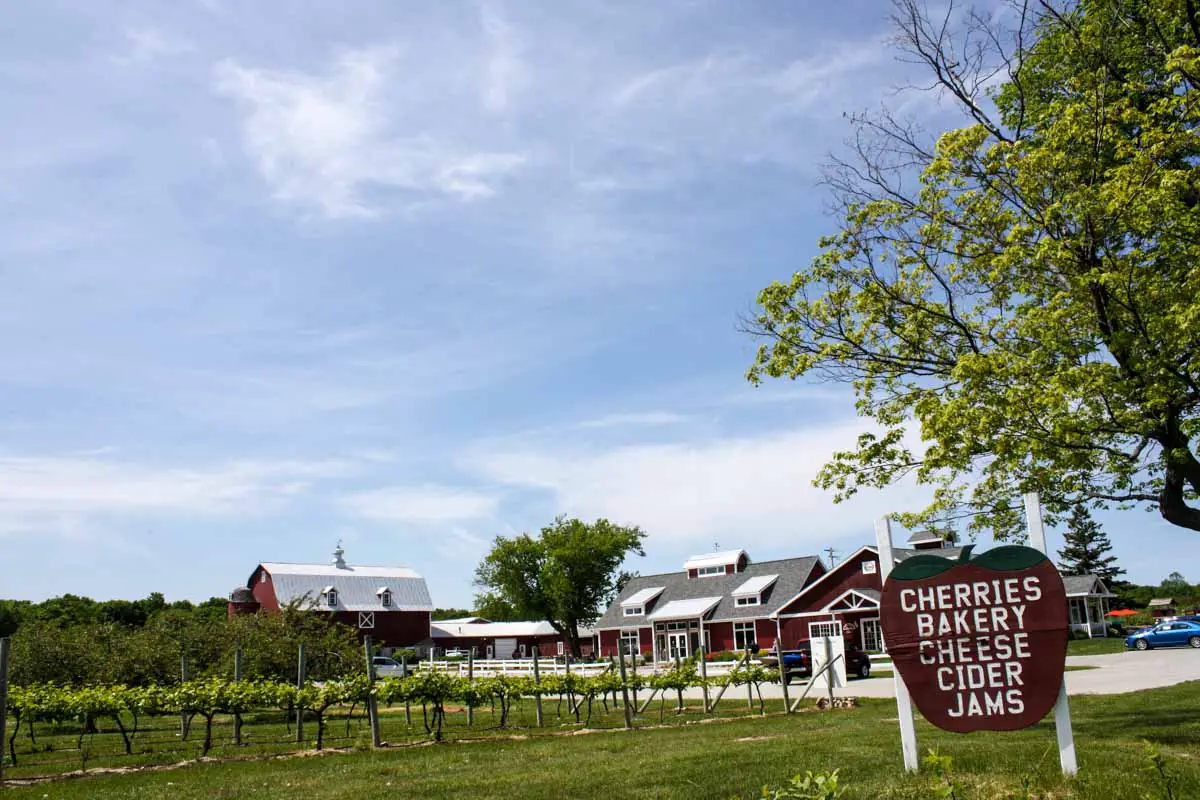 At Lautenbach's in Fish Creek, you have several options for culinary experiences. Want wine? You can tour the winery or do a complimentary wine tasting. Want fruit? Pick your own cherries (July-August) or apples (September-October). And at any time of year you can shop the market for specialty foods, baked goods, and all your cherry souvenirs. Be sure to purchase some cherry juice!
Lautenbach's Orchard Country is located at 9197 State Highway 42 in Fish Creek, Wisconsin.
3. Get Lunch And Gelato At Door County Creamery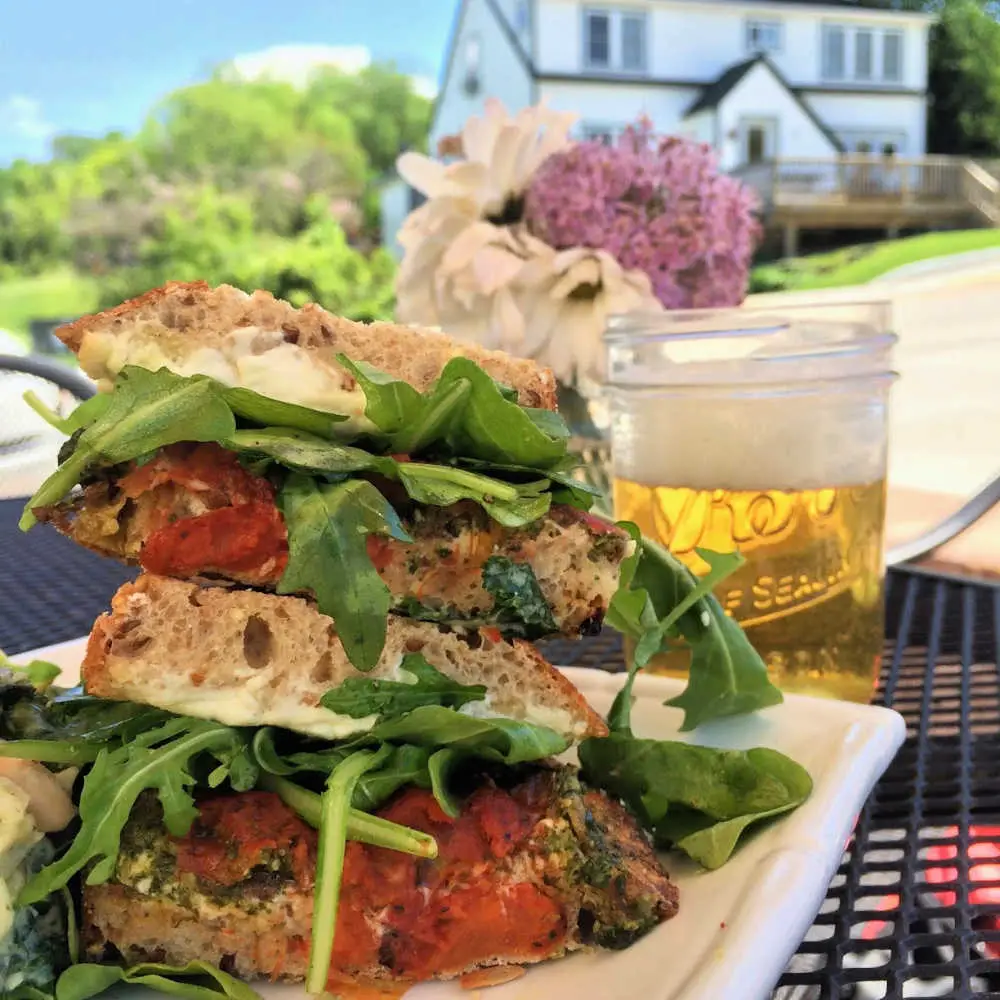 Located in Sister Bay, Door County Creamery is the perfect locale to dine outside and watch the passersby. Be sure to pop around the side of the building to where goats play in their little pen! So stinkin' cute.
Whether you nosh on cheese and meats or eat one of the delicious sandwiches, you won't be disappointed. I opted for the Chevre Torte made with Door County Creamery's fresh chevre, basil pesto, olive tapenade, tomato confit, and arugula. I paired it with Door County Brewing Company's Pastoral, a Belgian farmhouse ale. The market has a great selection of craft beer by the single bottle and 30 wines under $20.
And, don't forget dessert! Door County Creamery has goat's-milk gelato in about a dozen flavors. The roasted almond fig gelato is quite lovely.
Door County Creamery is located at 10653 N. Bay Shore Drive in Sister Bay, Wisconsin.
4. Share A Pizza At Wild Tomato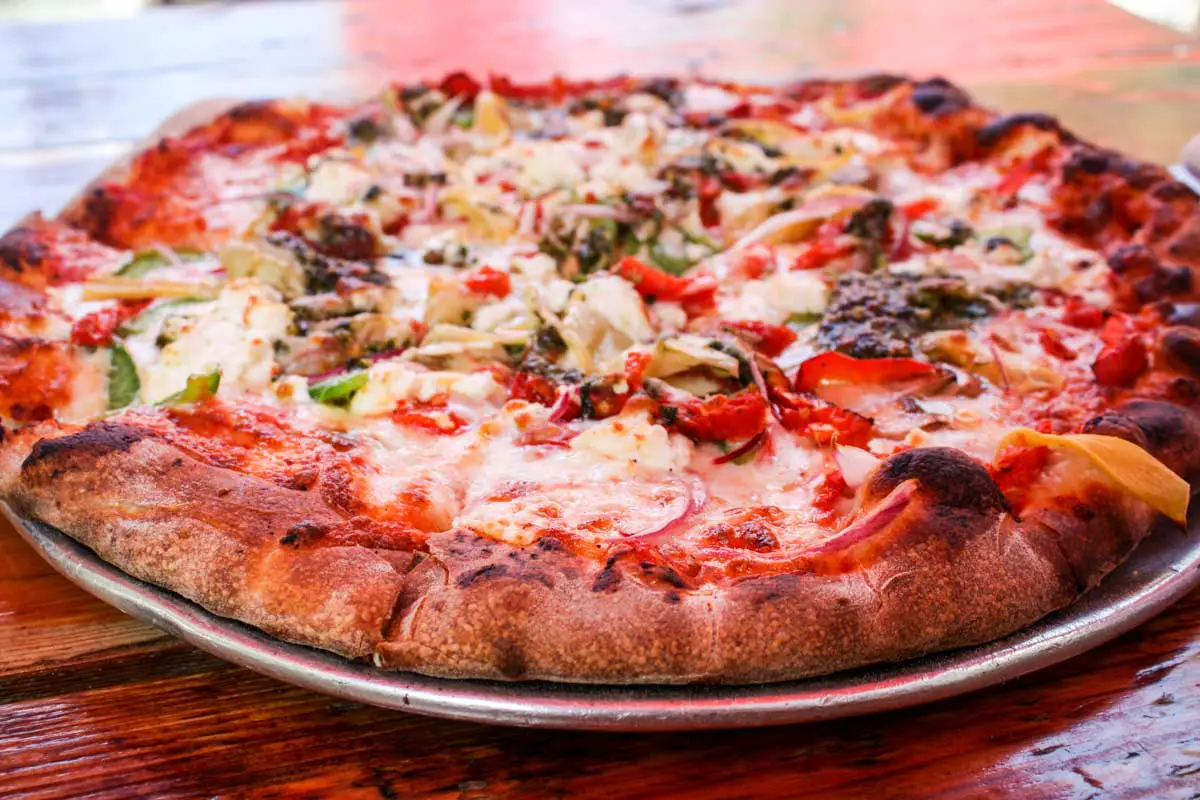 Wild Tomato is a family-friendly restaurant specializing in wood-fired pizzas with locations in Fish Creek, Sister Bay, and Egg Harbor. The Fish Creek location has a fantastic patio with red-umbrella-covered tables, and it's conveniently located across the street from the beautiful Peninsula State Park. I highly recommend the veggie pizza loaded up with red and green peppers, onions, mushrooms, artichoke hearts, sun-dried tomatoes, pesto, and Wisconsin goat cheese and mozzarella. Yum!
Wild Tomato has three locations: 4023 State Highway 42 in Fish Creek, 10677 N. Bay Shore Drive in Sister Bay, and 4633 Market Street in Egg Harbor, Wisconsin.
5. Drink Vino At Stone's Throw Winery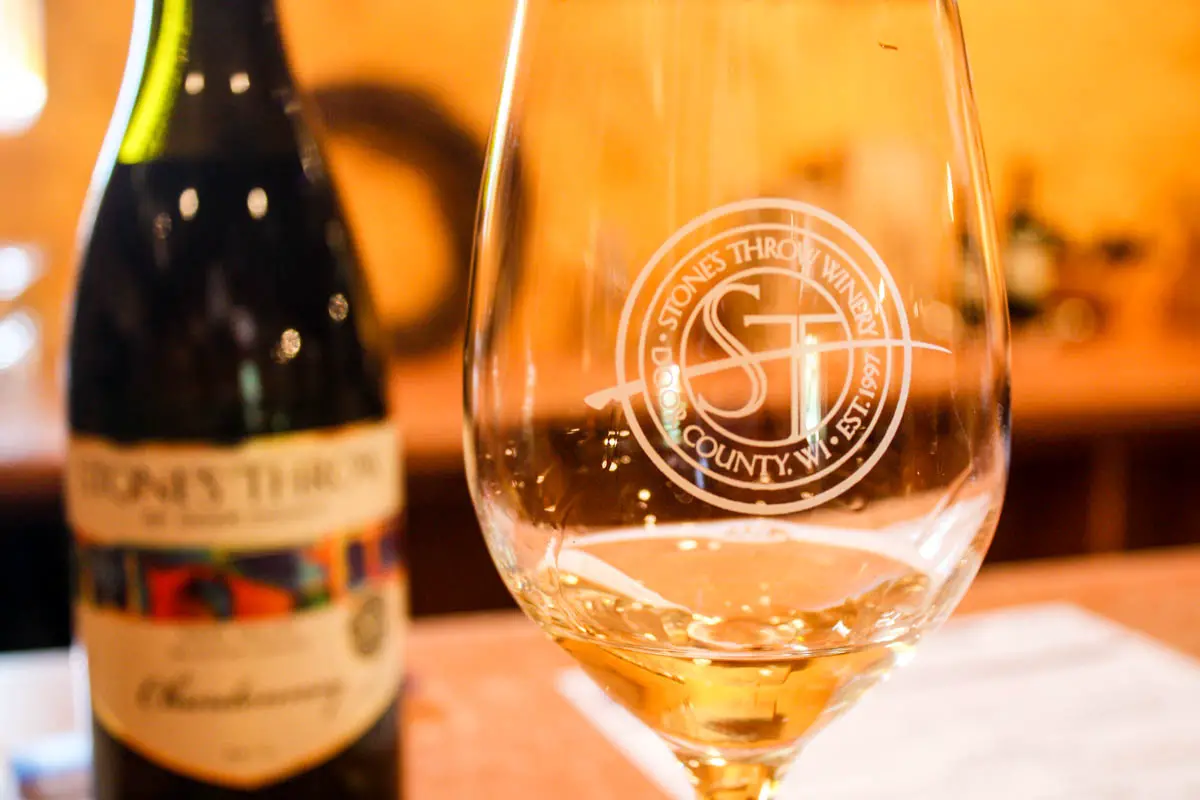 At Stone's Throw Winery, you can sip wines made locally from California grapes in a beautiful outdoor setting while playing bocce ball. I suggest tasting the Wine Maker Select Series and taking a look at the unique label art on the bottles. Tours, including barrel tasting tours, are available by reservation, and you can check here for more about the tours and tasting room hours. Also on the premises is Vino! Vino!, a contemporary wine bar serving 300 Italian and Californian wines and stuzzichini, Italian small plates.
Stone's Throw Winery is located at 3382 County Road E in Baileys Harbor, Wisconsin.
6. Dine At Wickman House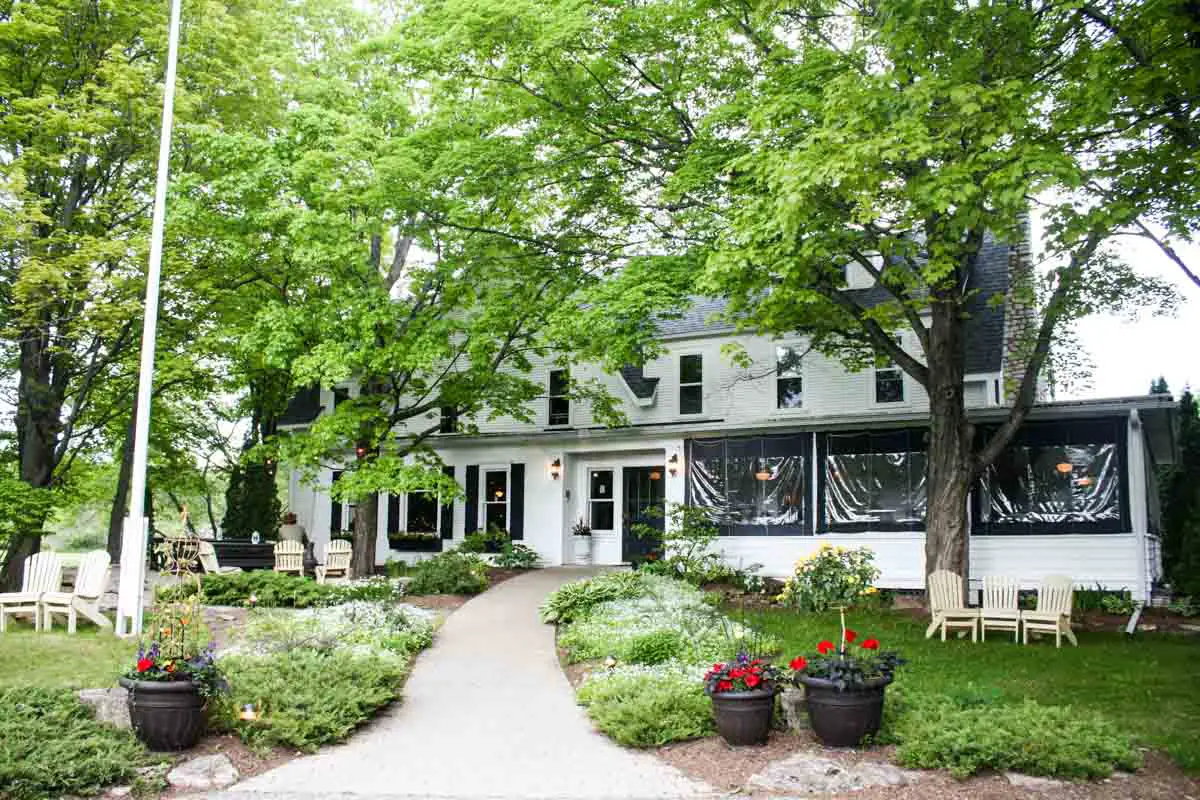 Sitting on sprawling green grounds with Adirondack chairs and twinkling lights, Wickman House was once a family home, a 1920s lodge, and a bed and breakfast. Now, this beautiful three-story white house is now home to a farm-to-table restaurant and craft cocktail bar with seasoned NYC bartenders mixing tantalizing libations. Wait until you see the Tiki glasses in which the Mai Tais are served! As for the food, the dishes feature many locally-sourced ingredients and are artfully prepared. The grain bowl I had was fantastic. It was filled with toasted farro, wild rice, soy-marinated soft-boiled egg, bok choy, marinated kale, ramp kimchee, crushed peanuts, and shitaki mushrooms in a miso lemon vinaigrette.
Wickman House is located at 11976 Mink River Road in Ellison Bay, Wisconsin.
7. Sample Island Orchard Cider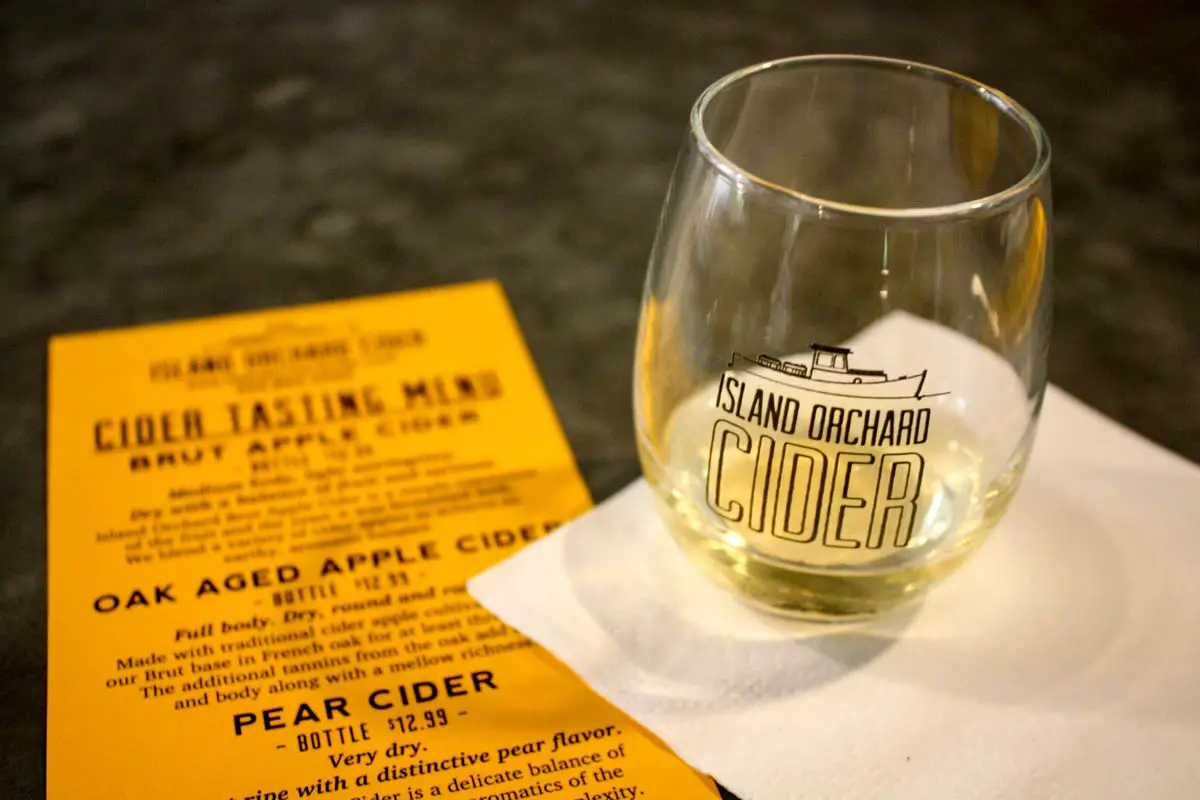 If you like crisp, Champagne-like, French-style hard cider, the Island Orchard Cider tasting should be on your Door County itinerary. The cidery grows its apples on a Washington Island farm just across from mainland Door County, but the tasting room is located in Ellison Bay. I particularly enjoyed the pear cider, which I found crisp and refreshing. Also, be sure to ask for a sample of the cherry vanilla soda. It's absolutely delightful — and alcohol-free for the under 21 crowd!
Island Orchard Cider's Door County Cider House is located at 12040 Garrett Bay Road in Ellison Bay, Wisconsin.
8. Savor A Sundae At Door County Ice Cream Factory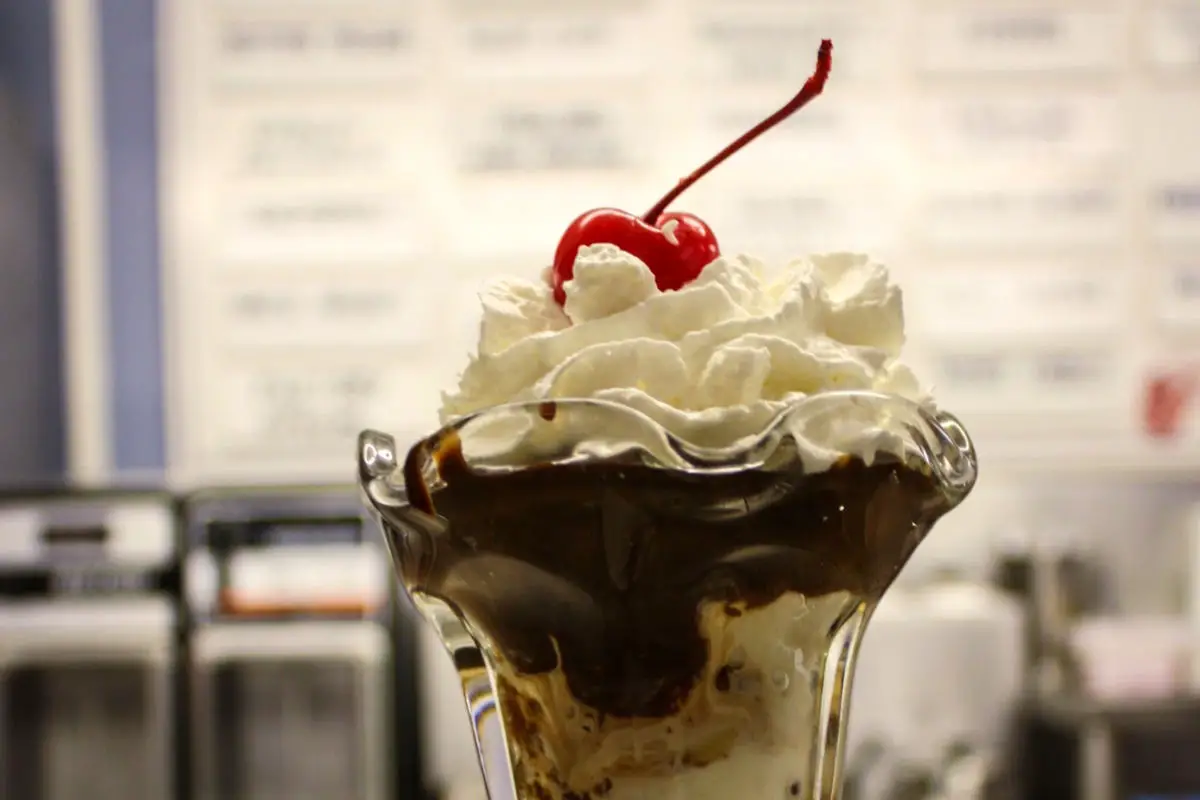 Lastly, you can't leave Door County without an ice cream sundae. Though you have many options for frozen treats, a visit to Door County Ice Cream Factory is necessary. The Sister Bay ice cream parlor actually makes all of its own ice cream — in 45 flavors! Usually 29 flavors are available on any given day. Some are very uniquely Midwest — such as Blue Moon, of course. And, some are so very Door County-themed — Cherry Cheesecake, Deaths' Door Chocolate, and Door County Cherry.
Door County Ice Cream Factory is located at 11051 State Highway 42 in Sister Bay, Wisconsin.
Before you go to Door County, map your route to foodie paradise.
Final Thoughts On Door County Culinary Experiences
As you may have noticed, apples and cherries grow in orchards around the peninsula. Therefore, markets — such as Wood Orchard Market and Lautenbach's Orchard Country — sell pastries, jams, other food and beverages made from these locally grown fruits. Cherry wines, apple hard ciders, cherry strudels, and cherry-flavored ice cream are merely a few examples I tasted during my weekend in Door County.
Of course, when in America's Dairyland, it's always a goal of mine to eat local cheese and ice cream. Trust me, you can certainly do that in Door County! At Wickman House, I enjoyed an appetizer of fried Wisconsin cheese curds. I also stumbled across multiple frozen custard and ice cream shops, including Door County Ice Cream Factory and Door County Creamery. I have learned packing a cooler is essential for any travel I do through Wisconsin, and in Door County, I'd fill that cooler with Door County Creamery chévre.
Where To Stay In Door County
Door County offers a variety of lodging, including cozy cottage rentals, charming bed and breakfasts, family-friendly hotels, and some of the best campgrounds in Wisconsin.
Save this to Pinterest for future reference!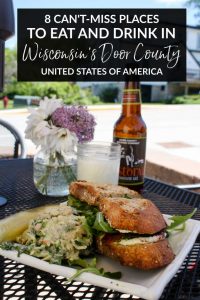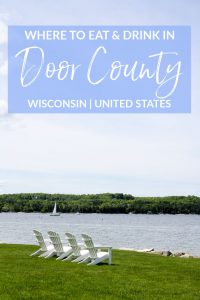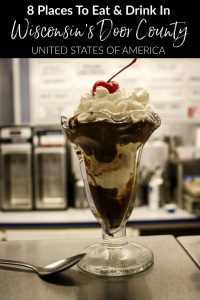 Which of these Door County culinary experiences do you hope to enjoy during your next visit?
Save
Save
Save
Save
Save
Save
Save
Save
Save
Save
Save
Save
Save
Save
Save
Save
Save
Save