Are you a food-loving traveler wondering where to stay in Toronto? With one of the world's most diverse culinary scenes, Toronto has certainly become a foodie's paradise. So, I've identified Toronto's best areas for foodies as well as hotel recommendations culinary explorers will love.
Disclosure: This guide for where to stay in Toronto contains some affiliate advertising. If you purchase an item or book a hotel through one of these links, I may earn a small commission that helps sustain this blog. This, of course, is at no extra cost to you, and I only link to hotels where I would stay myself. You can read my full disclosure here.
Where To Stay In Toronto As A First-Time Visitor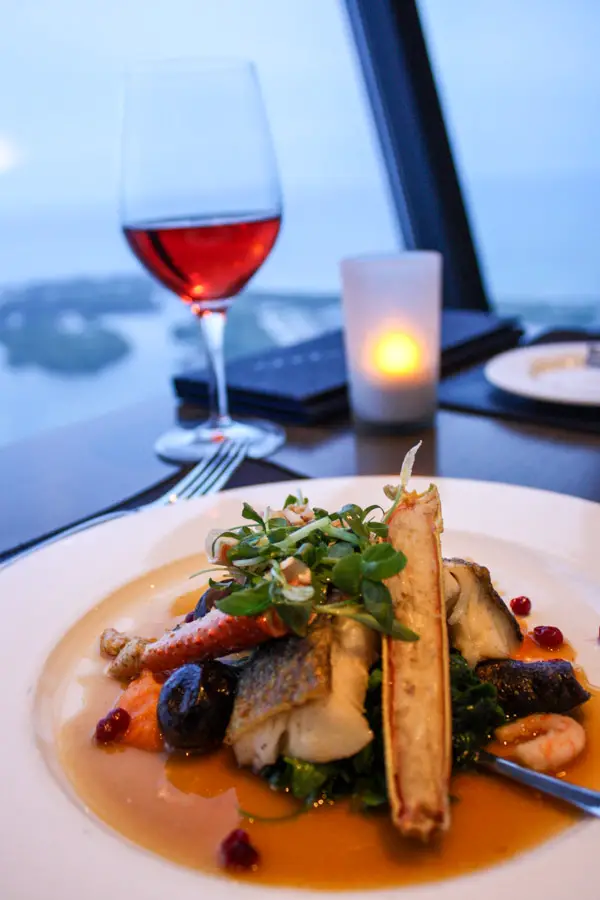 If you are visiting Toronto for the first time, you may be tempted to book a hotel within walking distance of the CN Tower. Sure, you'll be close to 360 The Restaurant, where Canadian cuisine is served with panoramic views of the Toronto skyline. Though this Entertainment District location may save you money on transportation to some Downtown Toronto attractions, you should expect rates above $200 (US) per night during the summer at most three-star hotels in this area.
Is Staying In Downtown Toronto Worth The Cost?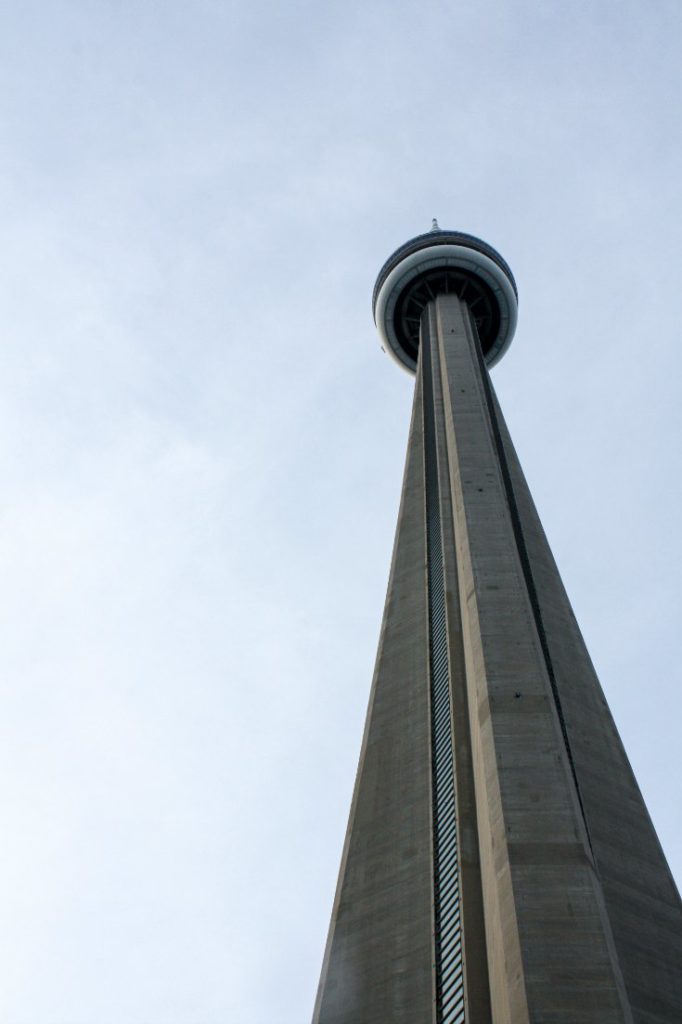 For my first Toronto visit as an adult, I stayed at the four-star Sheraton Centre right near tourist hot spots. Directly across the street is Nathan Phillips Square, where the colorful Toronto sign attracts tourists seeking Instagram-worthy photos. During my stay, I walked less than a mile to the CN Tower, the Eaton Centre, and Dundas Square. From the Sheraton, you could also easily walk to the Art Gallery of Ontario and St. Lawrence Market (a must-visit market for foodie visitors). The convenience of the Sheraton's location to Toronto's top attractions, museums, shopping, and dining is a major perk.
However, that convenience may come with a hefty price tag depending on when you travel and how you book your stay. In summer 2017, a quick Google search shows a rate of $368/night for midweek in mid-August. However, I found lower rates via online booking platforms like Booking.com. Yet the best rate I've come across was $359 via TripAdvisor.
Wondering what hotel rates near the CN Tower are today? You can browse the map below or use the search bar to find hotels in this area for your trip dates.


So, to answer the question … Yes, staying in Downtown Toronto is convenient for visiting the city's top attractions as a first-time visitor. However, there are nearby neighborhoods that may appeal to your foodie appetite. Even if you stay outside the Entertainment District, your accommodations could still be fairly close to the CN Tower and other downtown attractions.
By booking early, shopping around online, and/or using travel points, you may even find deals within your budget. If not, don't worry. Read on to see more options for where to stay in Toronto as a foodie traveler.
Best Foodie Neighborhoods To Stay In While Visiting Toronto
Ask a local, and they will tell you to get away from the CN Tower and into the neighborhoods. But, which neighborhoods are safe and conveniently located near transportation, dining, and attractions for foodie travelers? And, what kind of accommodations can you book in those neighborhoods? Well, I've done some research for you, and I came up with five Toronto neighborhoods foodie travelers are bound to love. Some of the neighborhoods are part of the downtown area while others are downtown adjacent.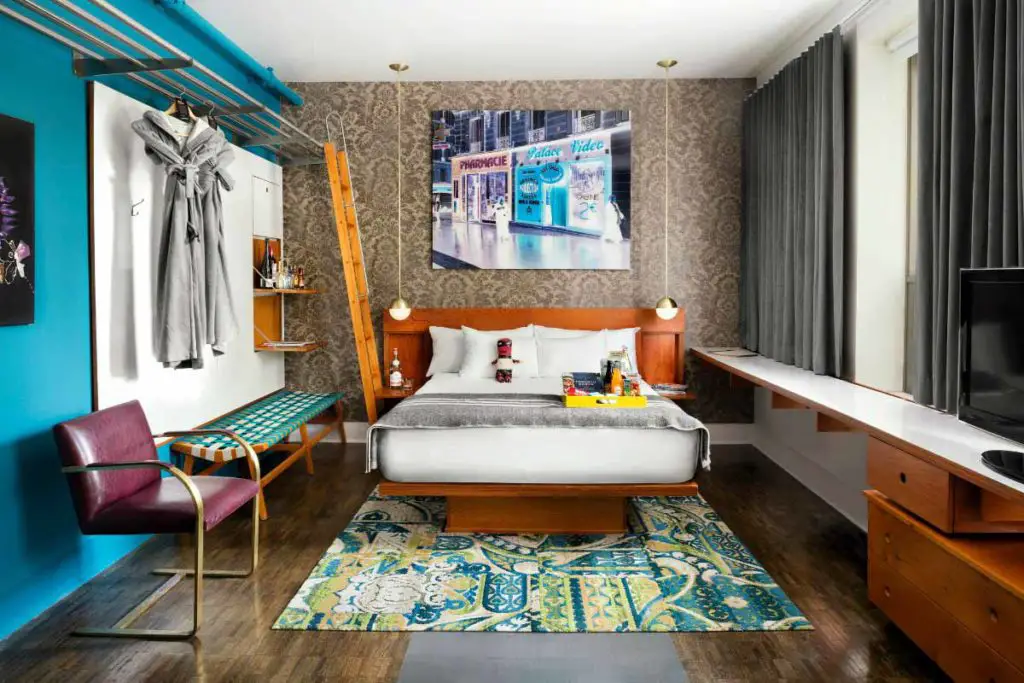 West Queen West
One of Toronto's hippest neighborhoods, West Queen West has plenty of options to eat and drink. Local foodies I met recommended Oyster Boy and Drake SkyYard. It's supposedly fantastic for boutique shopping and art galleries, too.
Where to stay: The Drake Hotel, a hip boutique hotel full of contemporary art only 2.5 miles (4-km) from the CN Tower.
Kensington Market/Chinatown
Dim sum, anyone? The beauty of Toronto lies in its cultural diversity — and that certainly extends to the cuisines.
Where to stay: Hotel Ocho, a highly rated hip and modern boutique hotel, but some TripAdvisor reviewers complained of some rooms' open floor plans, meaning bathrooms without doors. While this is probably fine for many solo travelers, one couple found it less than romantic. Double check on that when you book your stay! Plus, the CN Tower is less than a mile (1.5 km) away.
Little Italy
If you want a true local experience in Toronto, this is the place to do it. While the neighborhood isn't home to any noteworthy hotels, you'll find plenty of Airbnb rentals. As you may have imagined, Little Italy is full of restaurants — but they aren't all Italian. In fact, I ventured to the neighborhood for a Rudy burger, and a local foodie highly recommended hipster taco spot La Carnita and Nashville-style fried hot chicken sandwich shop P.G Clucks. This is also a budget-friendly option!
Where to stay: Airbnb rentals are abundant in and around Little Italy. Though Airbnb doesn't have a filter for this neighborhood, you can toggle the map to Little Italy along College Street to find a number of apartments to book for your Toronto city break. College Street is about 2.2 miles (3.5 km) from the CN Tower.
Never used Airbnb? Get $40 off your first stay of $75 or more!
King West Village
A neighborhood for travelers who like to see and be seen, you'll find glitz and glamour here. Among the high-rise condos is a neighborhood full of entertainment venues, bars, and restaurants with kitchens run by the city's top chefs. Drake even opened his restaurant Fring's here, but foodies, I'm sending you for Italian cuisine at Buca.
Where to stay: Thompson Toronto, a chic, four-star luxury hotel located less than a mile (1.3 km) from the CN Tower.
Old Town
Walking distance from Toronto's Distillery District, this neighborhood of historic buildings is anchored by the St. Lawrence Market. The largest farmers' market in the city has 100+ vendors, including farmers, bakers, butchers, and artisans. It's also considered the best place to get a peameal sandwich — Toronto's signature dish.
Where to stay: The Ivy at Verity, a hidden gem of a boutique hotel with four posh rooms located 1.3 miles (2.2 km) from the CN Tower.
Best Toronto Hotels For Every Budget
Now that you know the perks to staying downtown — primarily the ease and convenience of getting to nearby attractions and dining — and other nearby neighborhoods where you could stay, I'm sharing some of the top-rated hotels in Toronto broken down into the categories of luxury hotels ($300+/night), mid-range hotels ($140-350/night), and hostels (budget-friendly).
Top Luxury Hotels In Toronto (4-5 star hotels)
Best Mid-range Hotels In Toronto (3 star hotels)
Top Hostels In Toronto
Planning Your Toronto Trip?
As you plan your Toronto vacation, you'll want to think about the experience you'd like to have in the city. Do you want to live like a local? An Airbnb rental in Little Italy might be your best option. Do you want to be able to walk out your hotel straight to top tourism attractions such as the CN Tower and Nathan Phillips Square? Then a downtown hotel will suit your travel style.
Already know when you'll be visiting Toronto? You can peruse TripAdvisor to check hotel availability and reviews. If you'd rather book an Airbnb rental in Toronto, you can get $40 (US) off your booking (if it's your first time using Airbnb and the stay is at least $75).


Save this post to Pinterest for later!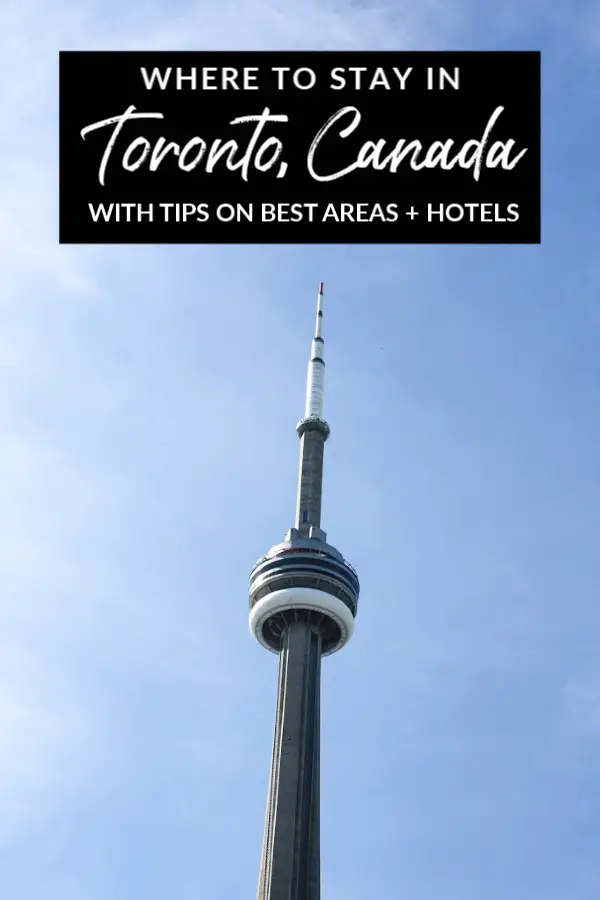 When you visit Toronto, would you rather stay near the downtown tourist attractions or in one of the nearby foodie neighborhoods?