When the Roseville Visitors Association invited me to visit their Twin Cities suburb and cover the Minnesota State Fair, I jumped at the chance to return to the Land of 10,000 Lakes.
I had visited the Twin Cities for the first time earlier this year and really enjoyed my time there. However, since my first visit revolved around the travel blogging conference TBEX, I was eager to experience what I had missed during my first trip. I wanted to sip summery cocktails on a Minneapolis rooftop, eat an original Jucy Lucy cheese-stuffed burger at Matt's Bar, and cruise the Mississippi on a riverboat.
With Roseville as my home base, I could do all of that and more. In this post, I'll share six reasons to consider staying in Roseville for your next trip to Minneapolis and/or Saint Paul.
Roseville Is Conveniently Located For Exploring The Twin Cities
Directly north of Minneapolis and Saint Paul, Roseville is perfectly positioned for visiting the Twin Cities. It's also less than a 30-minute drive from Minneapolis-St. Paul International Airport (MSP).
Explore the map to see how close Roseville is to the Twin Cities' attractions!
Driving or taking an Uber from Roseville to Minneapolis, it takes about:
To get to St. Paul's top attractions from Rosedale Center, it would take about:
Skip Mall Of America, Shop In Roseville Instead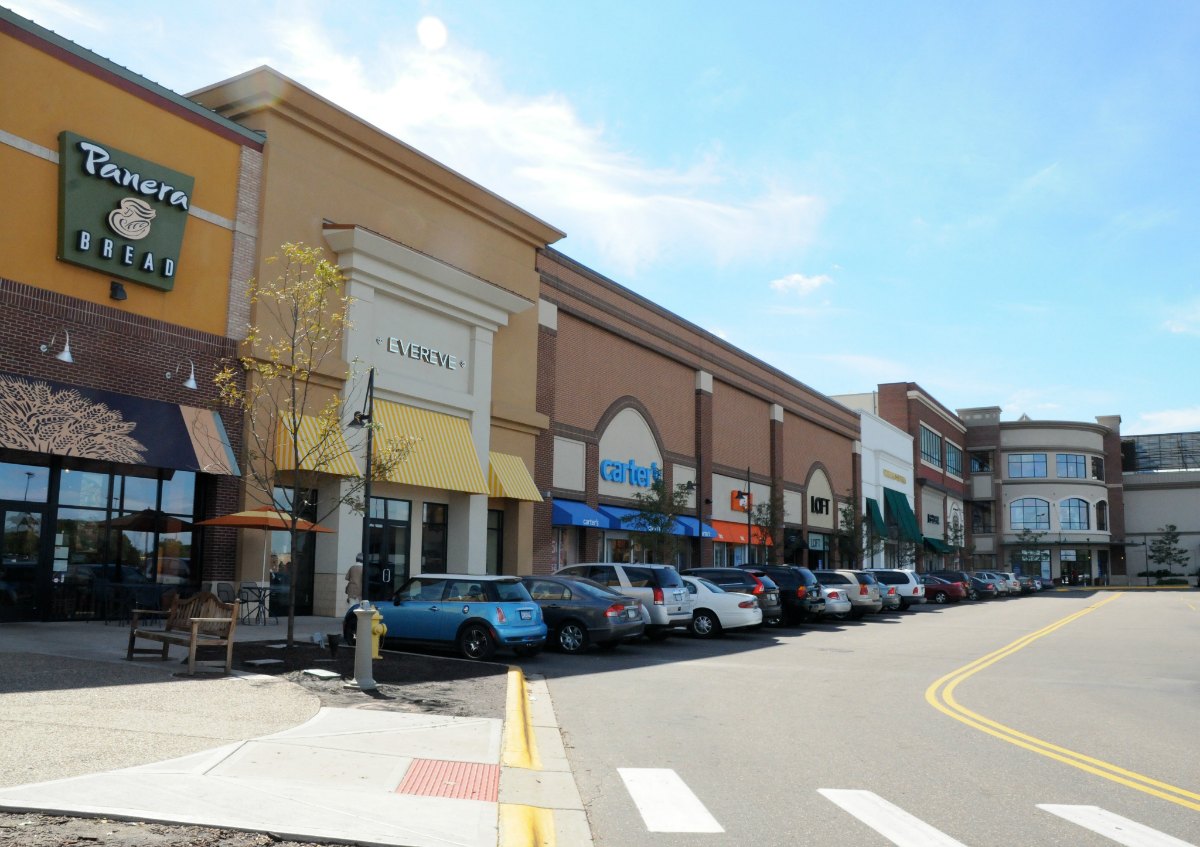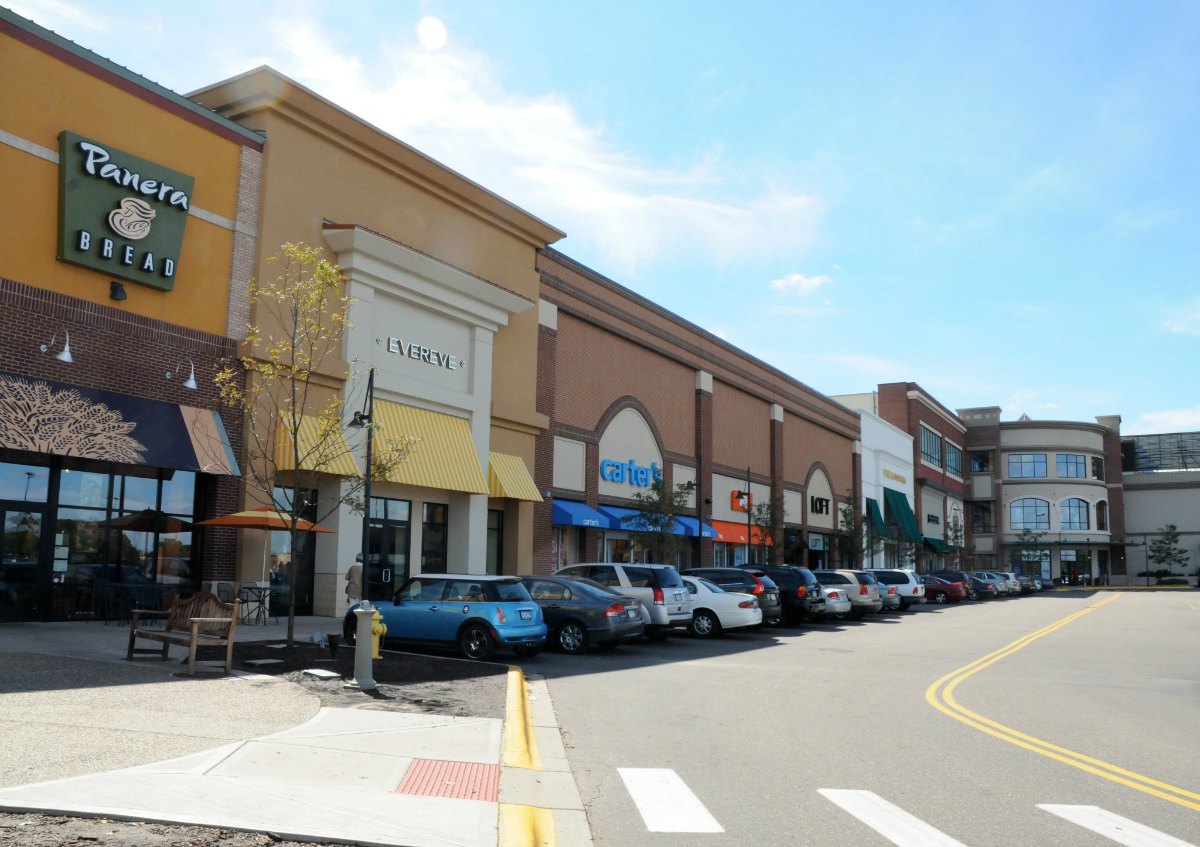 When you think of shopping in Minnesota, the Mall of America comes to mind, right?
I certainly enjoyed shopping there, but the Mall of America is a huge tourist attraction. Unless you are traveling with kids (or kids at heart), you'll find plenty of other shopping options with fewer tourists in Roseville.
Roseville actually has a history of being a leading retail and shopping destination in Minnesota.
The first-ever Target store opened in Roseville in 1962. The building was later demolished to be constructed as a Super Target in 2005.
Minnesota's first McDonald's opened in Roseville in 1957.
Best Buy built its first store here.
The city's seven shopping centers make Roseville one of the leading retail destinations in the upper Midwest.
The city's premier shopper's paradise is the Rosedale Center — a mall with more than 160 shops and restaurants. Anchored by department stores Macy's and JCPenney, the mall features an AMC movie theater and Granite City Food & Brewery. Some of my favorite shops in this mall include Apple, Aldo, Athleta, Ann Taylor, Dry Goods, Coach, Bath & Body Works, White Barn Candle, Francesca's Collections, Godiva, and Williams-Sonoma.
Don't forget there is no sales tax on clothing in Minnesota!
Pro Tip: Go to the Roseville Visitors Association's website to see if there are any coupons you can print for the Rosedale Center or its individual retailers. You'll find a directory of Roseville's stores and more coupons here, too.
Craft Beer (& Gin) Drinkers: Head To Bent Brewstillery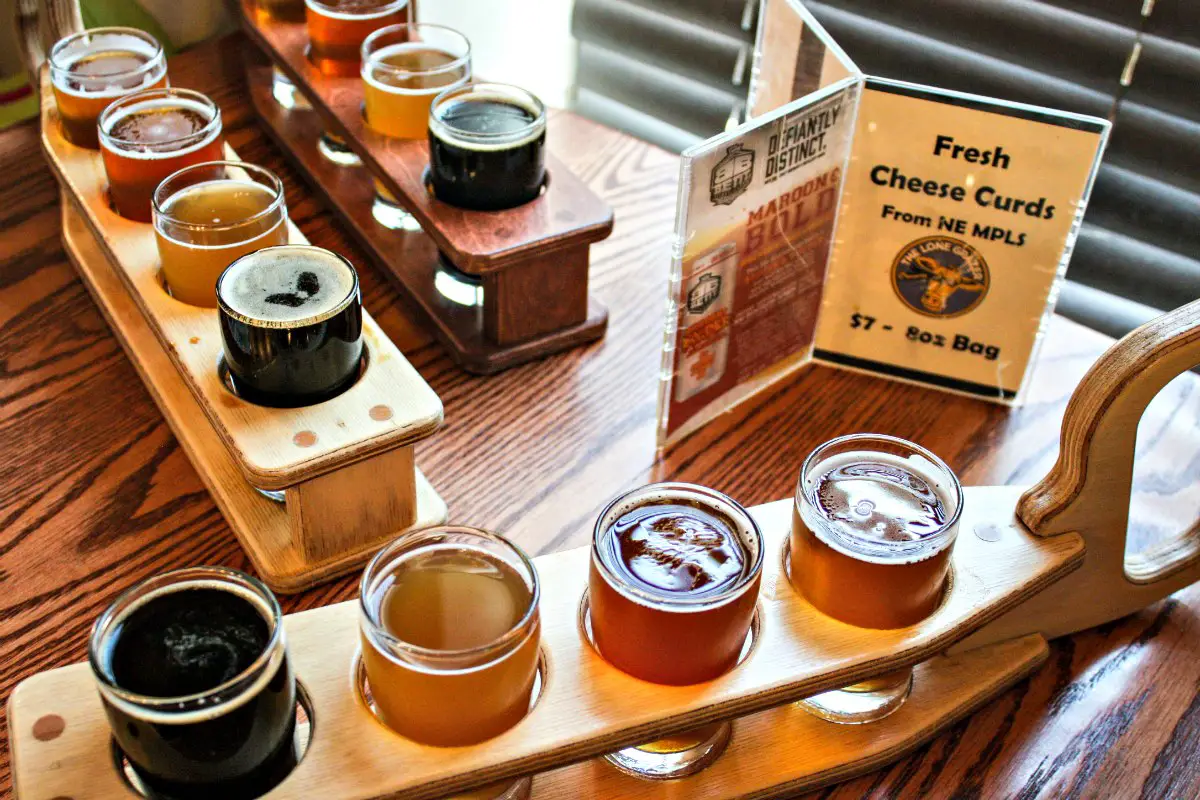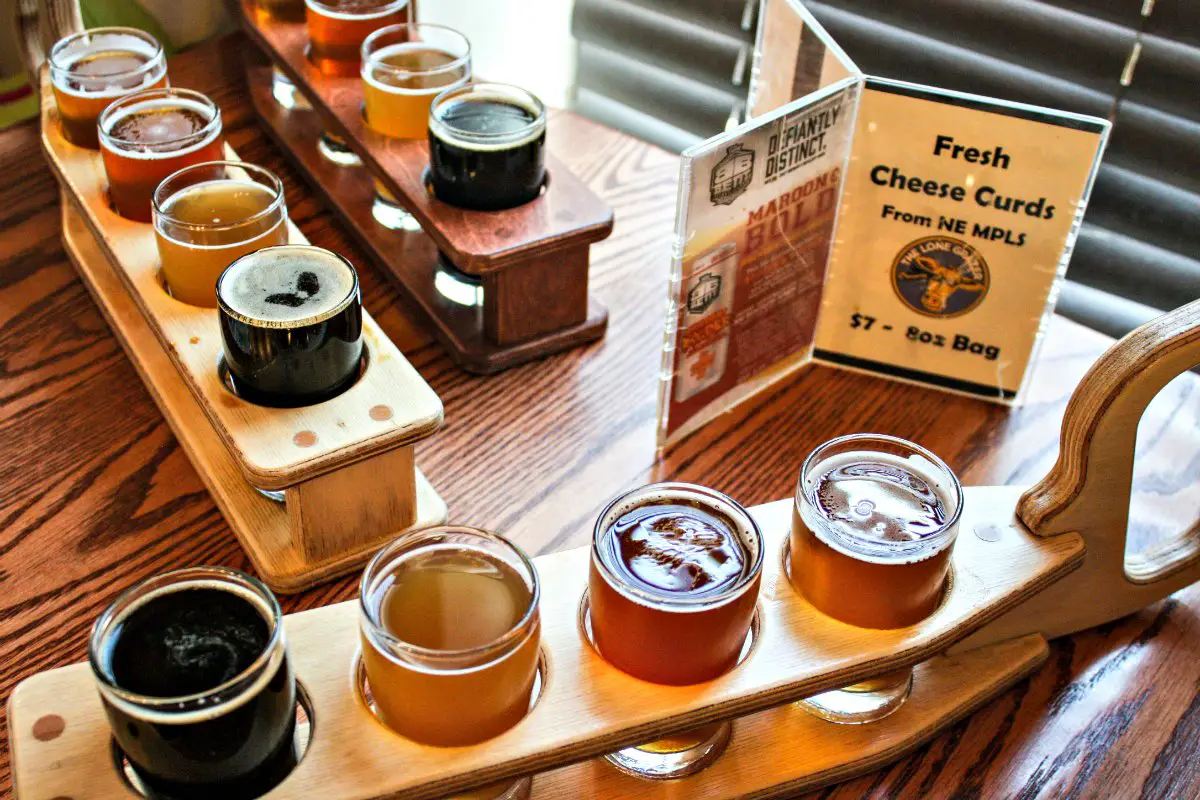 As Minnesota's first craft brewery and distillery fusion, Bent Brewstillery is where beer enthusiasts and appreciators of a fine gin or whiskey will find their adult beverage of choice.
At Bent, the beer and spirits are as bold in name as they are in flavor. Those bold flavors and their unique styles come from the brewer's dedication to traditional German beer-making while "bending" that with the creativity of modern American craft brewing.
Going behind the scenes, I learned Bent uses the highest-quality brewer's grains. They certainly have a reputation to uphold in a Minnesota county known for distilling liquor since before (and during) Prohibition.
While touring Bent's brewery and distillery, I was offered a taste of the award-winning Gunner Ghost gin. I'm slowly becoming a gin drinker, and I have to give Bent some credit for that. Though I often find the juniper in gin to be overwhelming, I noticed nuanced flavors in Gunner Ghost. A look at the gin's description explains why. It contains a host of botanicals including grapefruit peel, lemon grass, Cascade hops, vanilla, and lavender among others. I imagine it would be delicious and refreshing with Tonic or a splash of grapefruit juice.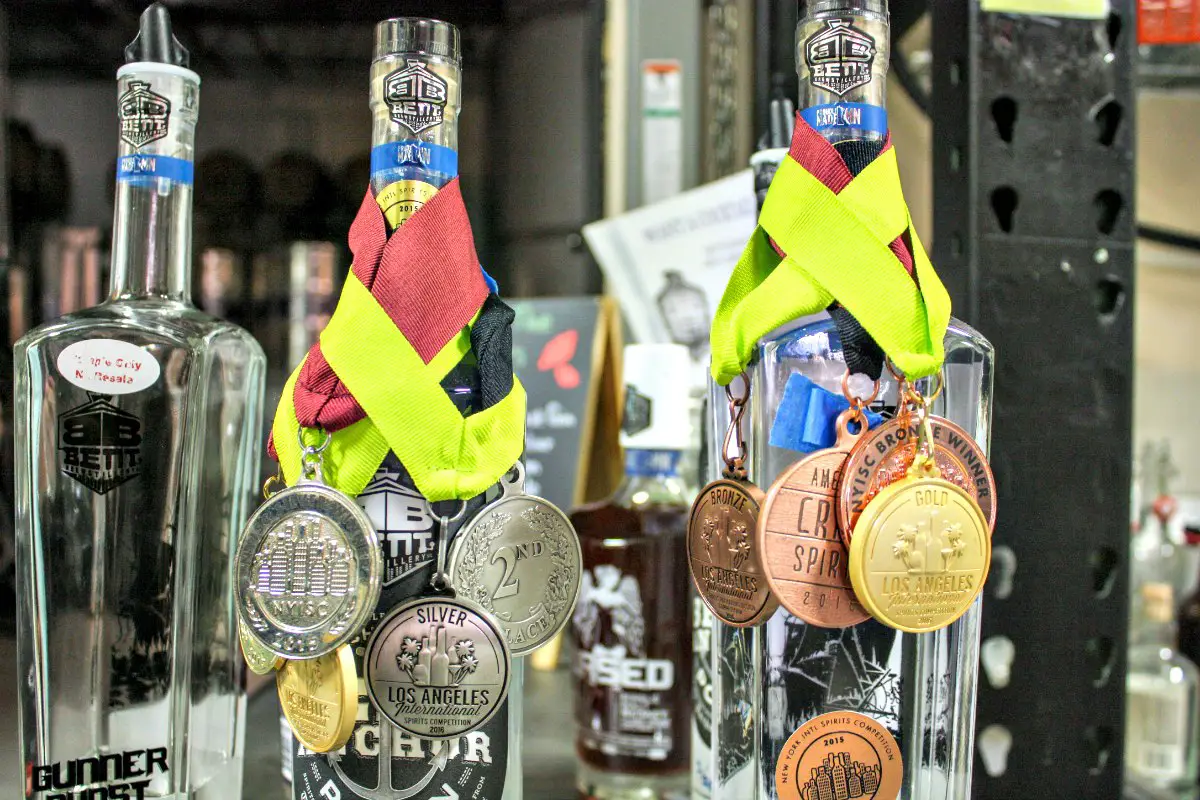 Wine And Dine At Lindey's Prime Steak House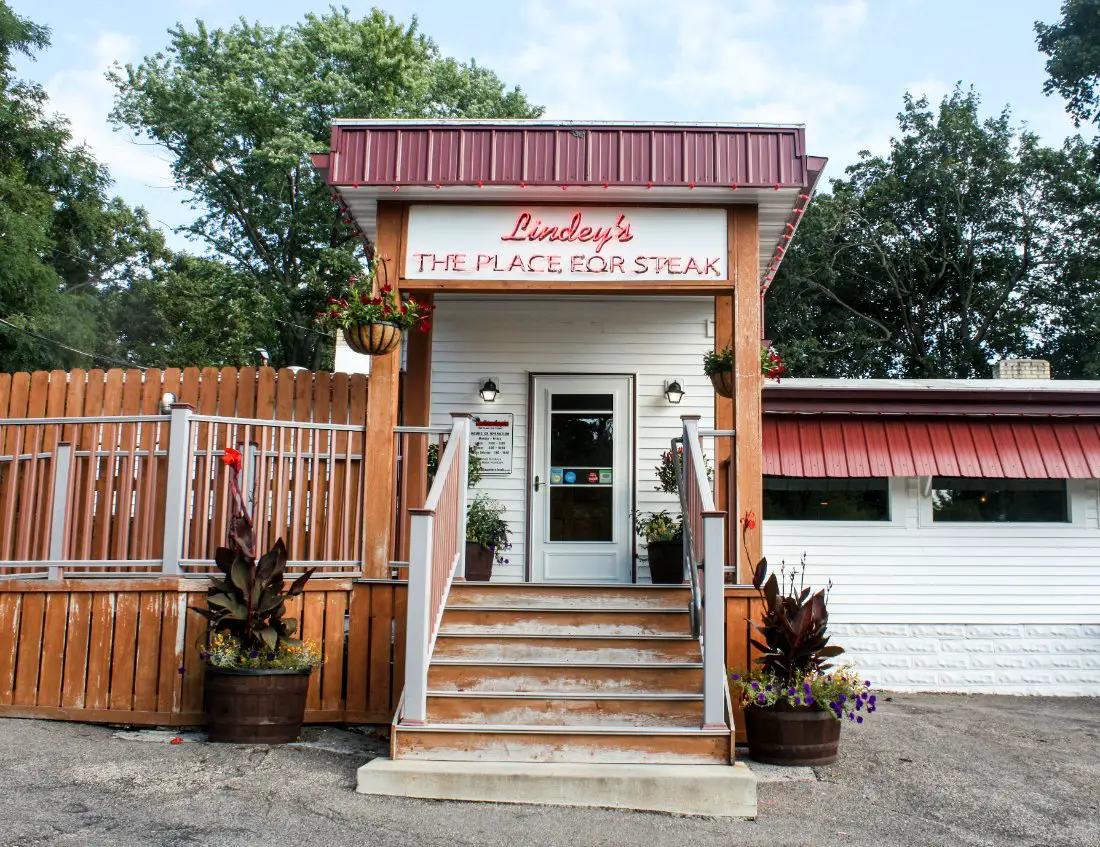 Foodies — particularly you carnivores — listen up! If you catch a craving for prime sirloin, get yourself to Lindey's Prime Steak House in neighboring Arden Hills. Don't forget to bring your appetite!
Known as "the place for steak," Lindey's has been serving the Twin Cities since March 1958.  The sons of the original owner now run the family-friendly restaurant.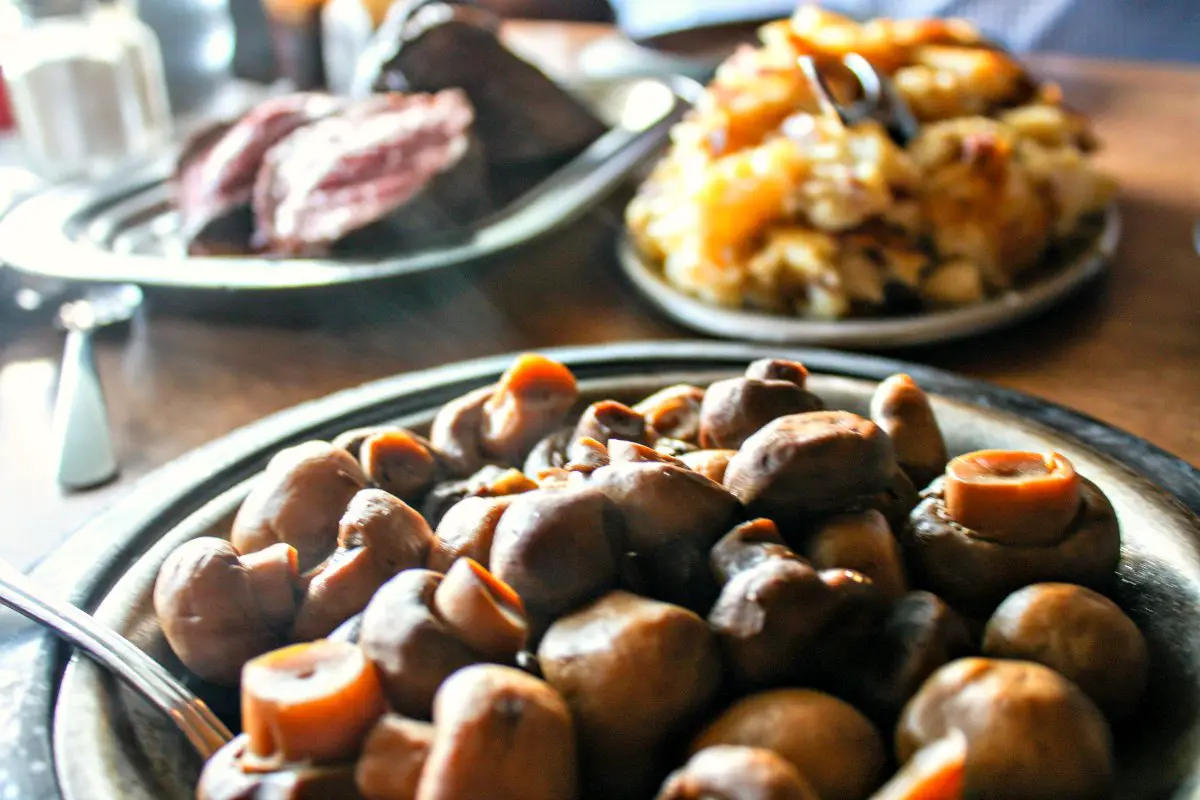 The limited menu cuts straight to the point — steak. You have your choice of prime Midwest sirloin steaks cooked to order. They come with salad and sweet watermelon rind. Plus hashbrown potatoes and toasted garlic bread are served family style. You should definitely add the fresh sauteed button mushrooms to your order, too.
I know this sounds like a tall order considering the heaping portions of deliciousness delivered to your table, but you need to save some room for the Muddy Paws cheesecake. I opted for a turtle cheesecake, and I think it may have been delivered straight from foodie heaven.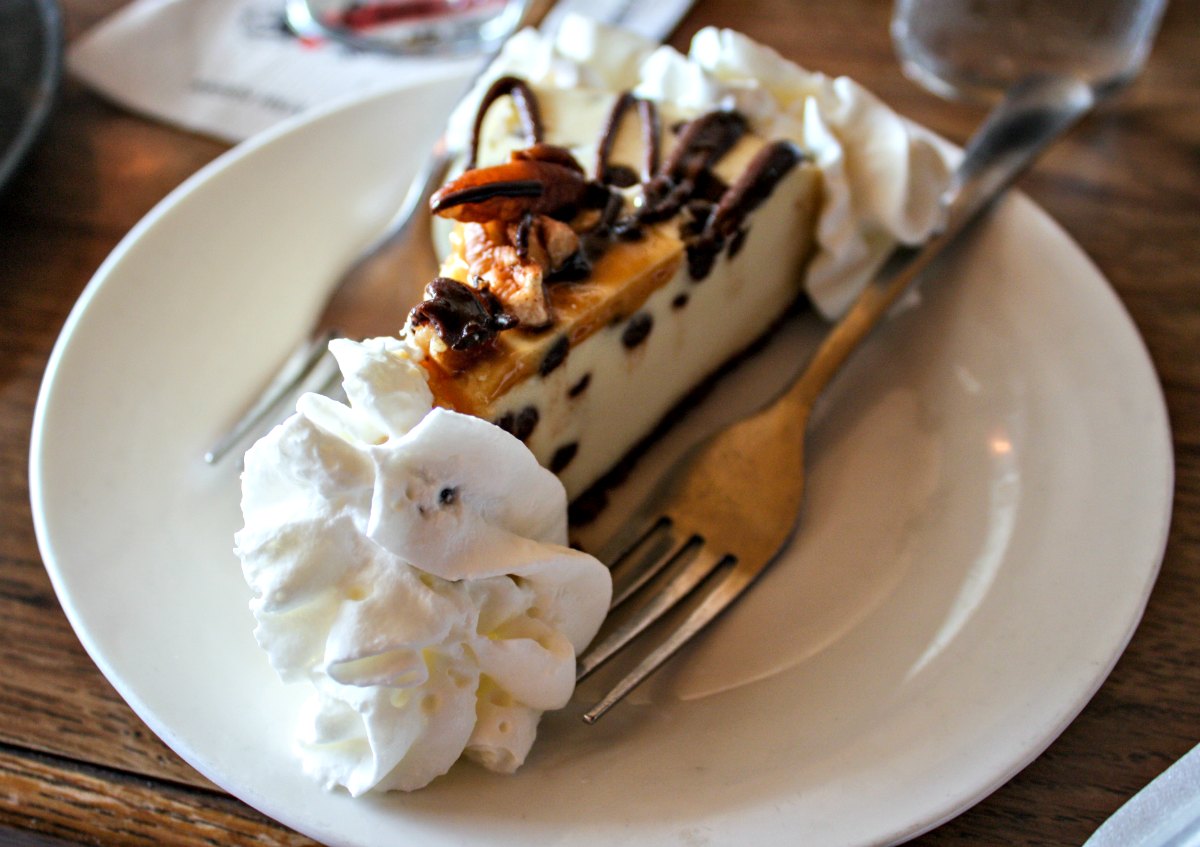 Sleep In Style Without Blowing Your Travel Budget
When visiting the Twin Cities, you can save significantly on lodging without sacrificing quality by staying in Roseville. I splurge on luxury hotels whenever I can, but I also can get behind savings, especially when the value is still high.
Only 15 minutes outside both cities, the Roseville hotels cost a fraction of their big-city counterparts. And, several of the Roseville hotels — like the Home2 Suites by Hilton where I stayed — have just opened within the past year.
My spacious Home2 Suites room included a king bed, a living-room area with a sofa and coffee table, a desk, and kitchenette outfitted with a dishwasher, microwave, and refrigerator. Its sleek, modern design with pops of bright oranges and teal gave the room a trendy and youthful vibe.
In the lobby, I found complimentary coffee throughout the day and breakfast each morning. I also adored the hotel's outdoor spaces — a chic seating area around a fire pit out front and an intimate patio with a barbecue just outside the indoor pool. Plus, the service was terrific — exactly what I've come to expect from Hilton brand hotels.
Pro Tip: Check TripAdvisor now for room availability and rates for your travel dates.
Minutes From Minnesota State Fair
Perhaps the most important reason for visiting Roseville is its close proximity to the Minnesota State Fair. Of course, this is why I visited Roseville!
If you have never been to the Minnesota State Fair, imagine the largest food festival you've attended being hosted at an amusement park with nightly big-name concerts. This is the largest state fair by daily attendance, and I have to think that's largely due to the vast array of beloved deep-fried treats, unique — and often whacky — new foods, and the exclusive State Fair craft beers. Eating and drinking at the Minnesota State Fair is a fun, tasty, and belt-loosening culinary experience.
If you explore the Google map I shared earlier in this post, you'll see the Minnesota State Fair is only four miles from the Home2 Suites where I stayed. Parking can be a hassle at the fairgrounds, so it was extremely convenient that I could take a short Uber ride or a free shuttle offered by a few of the Roseville hotels to the free buses that transport attendees to the fairgrounds.
Resources For Your Visit To Roseville
While you plan your visit, these organizations have helpful lodging, dining, and attraction information:
I recommend TripAdvisor to research hotel rates for your Roseville trip. You can even book your room through TripAdvisor, too.
Here are some fantastic blog posts from other travel bloggers about visiting Roseville:
Save this to Pinterest!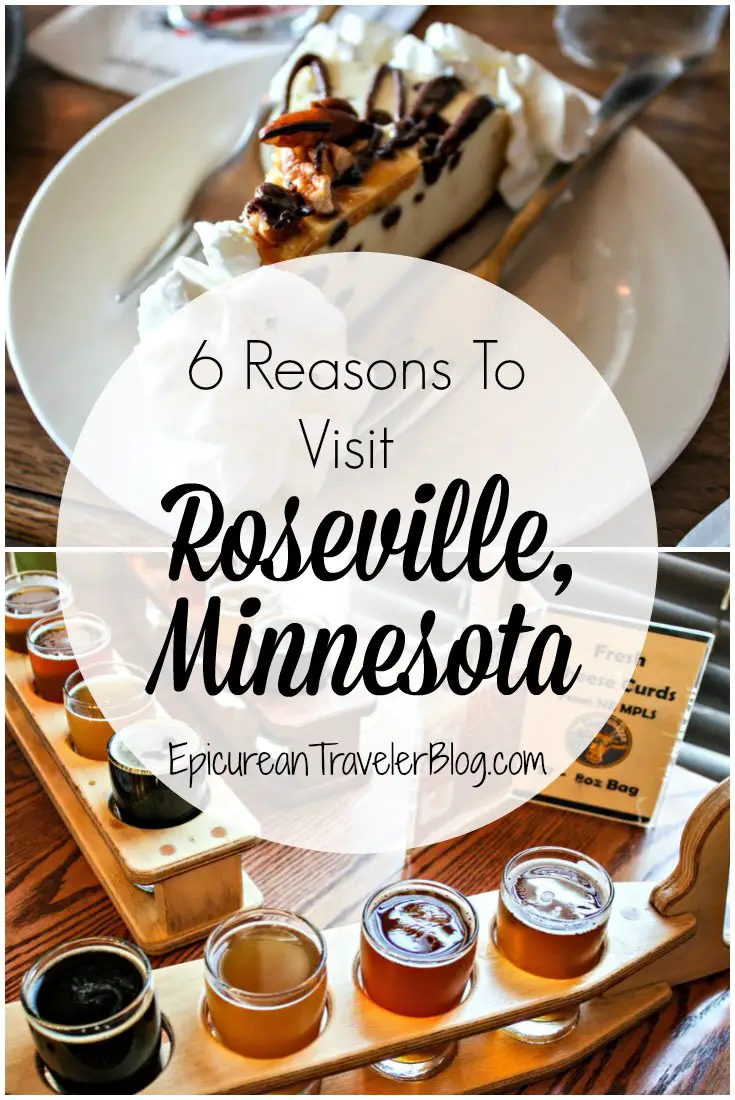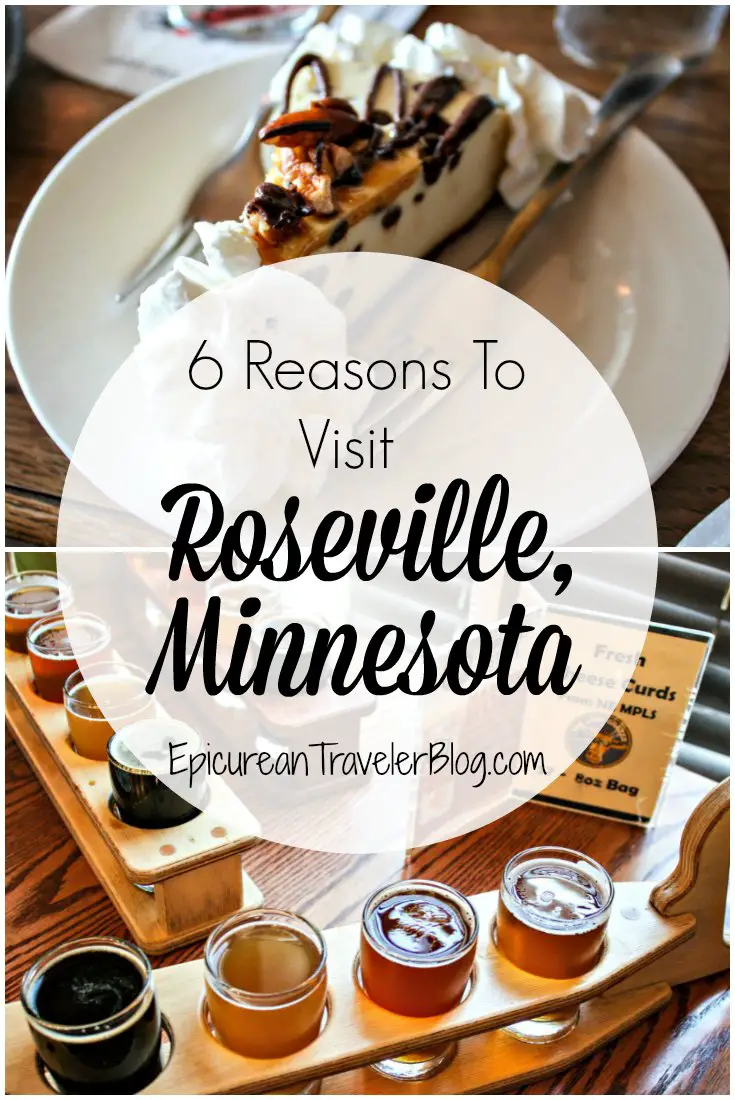 Why would you like to visit Roseville, Minnesota?
Disclosure: As a guest of the Roseville Visitors Association, my Home2 Suites three-night stay, Minnesota State Fair admission, and visits to Bent Brewstillery and Lindey's Prime Steak House were comped. I'd like to thank the Roseville Visitors Association for inviting me to visit and hosting my stay. Please follow Visit Roseville's Facebook, Twitter, and Instagram accounts for more information. I was not otherwise compensated for this post, and all opinions expressed in this post are my own. This post contains affiliate links.

Save
Save
Save
Save
Save
Save
Save
Save
Save
Save
Save
Save
Save
Save