Traditional Irish weddings are some of the most joyous occasions you are likely to ever attend in a lifetime. Although the pandemic put a damper on these destination weddings for a while, traditional weddings in Ireland are back and in full swing.
In fact, the number of couples throwing big church weddings in Ireland is rising above pre-pandemic levels. In 2022, 4,610 couples took sacramental marriage preparation courses — an increase from the 2,518 couples in 2020, according to ACCORD, Ireland's leading provider of Catholic marriage preparation courses.
If you've never been to a wedding in Ireland and you find yourself flying off to Dublin for one soon, you may be interested to learn about some of the Irish wedding traditions that make a quintessentially Irish wedding. 
Bagpipes and Irish Trad
Music is one of the most important parts of a traditional Irish wedding. You are not likely to ever attend one that does not incorporated music in a meaningful way to celebrate the couple's union.
In particular, expect Irish Uillean Pipes to play as the bride arrives and "Irish Trad" as the genre to permeate the reception's playlist. 
It's still common to see these traditional music sessions in modern weddings that uphold the culture, combining the Celtic harp, accordion, bagpipes, fiddle, bodhran, and more to make merriment.
When you look at Function Central's wedding bands for hire in the UK and Ireland, you'll see that some of the most popular bands are well-versed in the instruments and stylings that are commonly displayed in the Irish Trad genre for this very purpose. 
In August 2022, an Irish wedding even went viral as almost 20 guests burst into an impromptu Irish Trad session!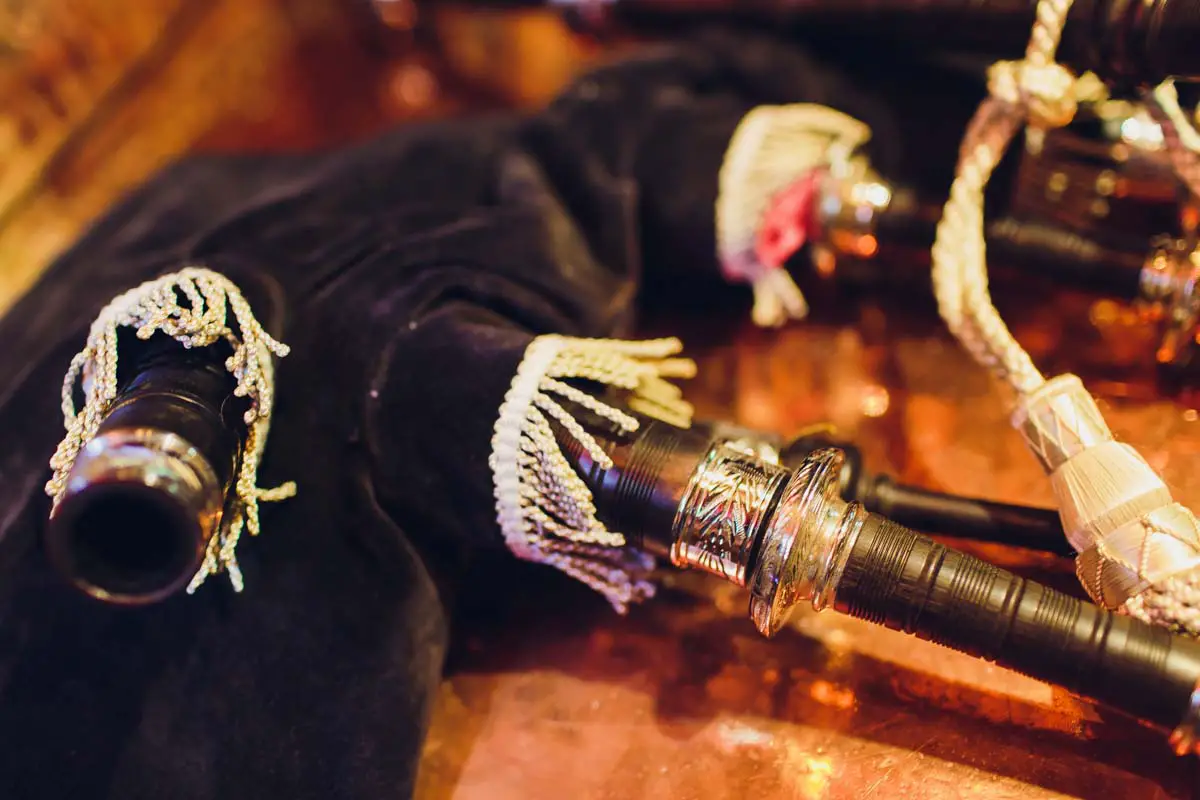 A Feast of Meat and Potatoes
If you look at Ireland's most comforting traditional dishes, you'll see the delicious marriage of meat and potatoes in many entries.
The likes of Boxty, essentially Irish potato pancakes, were a popular inclusion in old Irish feasts and continue to live on in the catering menus of traditional weddings.
You may also see bacon and cabbage served together, often with a creamy parsley sauce. 
A lot of the traditional dishes included in such affairs are very hearty, owing to the rich history of Ireland with its love of community, staple agriculture, and temperate climate.
If there aren't any meat pies, you may see Colcannon served as a delectable side to pair with entrees.
A Pint of Guinness for Everybody!
Though weddings are usually associated with champagne toasts (which you may still experience in an Irish union), the most popular drink that represents the culture is Guinness.
It is so deeply intertwined with the notion of celebration that you won't see a true Irish reception without Guinness for everyone. This rings especially true in Dublin, which is home to the iconic Guinness Storehouse. 
If you've had reservations about this particular drink, do know that it tastes better in Ireland. Even if you don't drop by the storehouse, it's been proven by studies that mead and stout are better in Ireland because of how they are poured, carbonated, and without nitrogenation.
A traditional Irish wedding will always have plenty of toasts and blessings sent the way of the happy couple, so expect to manage your drink throughout the night.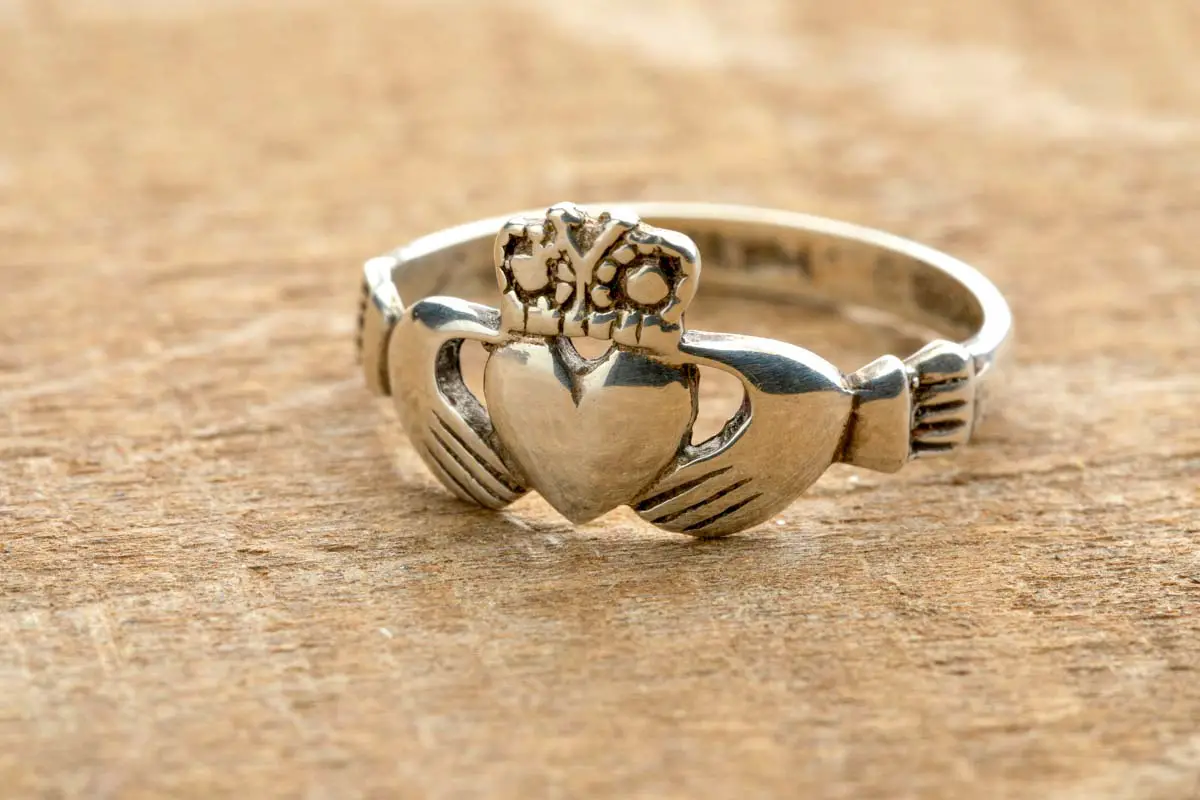 Kilts, Claddagh Rings, and Literally Tying the Knot
There are plenty of symbols that take center stage in a traditional wedding in Dublin. You will see these appear within specific clothing and accessories as they all hold a special meaning.
Of course, the popular reference that many people already know is that the groom will likely be in a traditional kilt. 
More than that, you will also see the use of the Claddagh Ring, which is carved or moulded to show two hands holding a crowned heart. This is worn outwards and then turned inward during the ceremony to indicate a bond that is meant to last forever. This piece of jewelry is quite unique and is often considered by Irish historians to be a symbol of Ireland itself. 
Also, there is the ancient Celtic tradition of handfasting, which will see the bride and groom tie their hands together using a cord or rope to signify their betrothal to each other. 
Glorious Irish Dancing
What's a wedding without some dancing? This goes hand in hand with the traditional Irish music that will likely play throughout the reception.
A ceilidh may even break out, which sees people gathering together to dance to folk music. A caller will likely call out the steps and everyone will then follow along.
If the couple really sticks to custom, you can also expect dancers to go for an Irish dance. 
Read More Related Posts
Save this post to your Ireland travel or destination wedding board on Pinterest!