This post includes affiliate links and advertising. If you purchase a product or book a hotel through one of these links, I may receive a small commission. As always, all opinions shared in this post are my own. You can read my full disclosure here.
Elegance And History In Hotel Boulderado – Boulder, Colorado
In the heart of the bustling Boulder, Colorado, downtown, the historic Hotel Boulderado has been a mainstay since 1909.
During my September 2014 trip to Colorado, I toured the elegant Victorian-style hotel. Starting in the hotel's grand lobby, which has a remarkable stained-glass ceiling, I was impressed by the beautiful details that have been preserved over the decades.
The original stained-glass ceiling — created from cathedral glass and imported from Italy — was unfortunately damaged by heavy snowfall in 1959. In the 1970s, the current ceiling was installed to recapture the lobby's original elegance and grandeur. Today, it's a stunning backdrop for wedding photos and a highlight of the hotel lobby.
Another of the hotel's impressively preserved features is the Otis elevator. No ordinary elevator, the operator-attended Otis is more than 100 years old and tweets via its own Twitter account.
Riding the elevator to the Boulderado's upper floors, I toured several guest rooms and suites elegantly decorated with polished cherry wood furnishings and turn-of-the-century-style decor.
In the hallways, I spotted an antique radio, old-fashion trunks left by travelers, and other relics of the hotel's storied past. The hotel also showcases its original safe behind the front desk and mosaic tiled floor throughout the lobby and Spruce's dining room. Other noteworthy features include a beautiful wooden staircase and a functioning drinking fountain that piped fresh water from the city-owned Arapahoe Glacier [sic].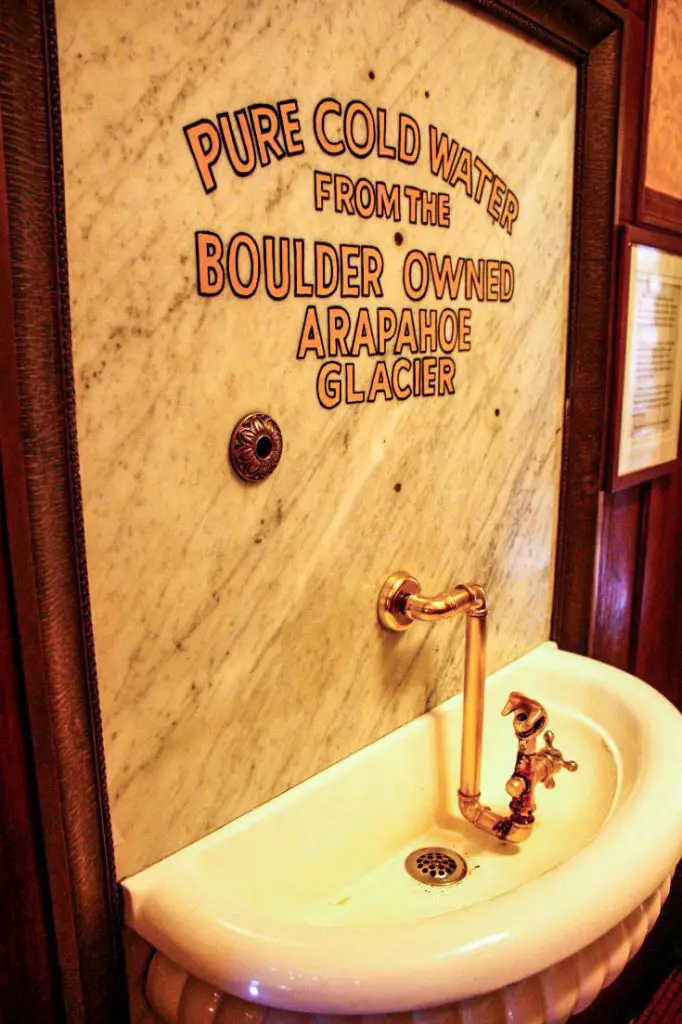 Dining at Hotel Boulderado
For wining and dining, Hotel Boulderado offers three options. If I lived in Boulder, you'd find me at Spruce for brunch and the "Two Buck Shuck" happy hour at the oyster bar. License No. 1, the basement speakeasy, would be my go-to spot for date night. When it's warm, I bet I'd take full advantage of the Corner Bar's patio, too.
Spruce Farm & Fish
As for Spruce, its seafood-and-farm menu features fresh ingredients from Colorado farmers and ranchers at reasonable prices for a quality dining experience. Entrees — like the Colorado Striped Bass Fish 'n' Chips and Blackberry Braised Pork Shank — range from $18 to $30 in price. For health-conscious diners, the menu includes vegetarian, vegan, gluten free, and healthy options — even a delicious flourless chocolate cake for dessert!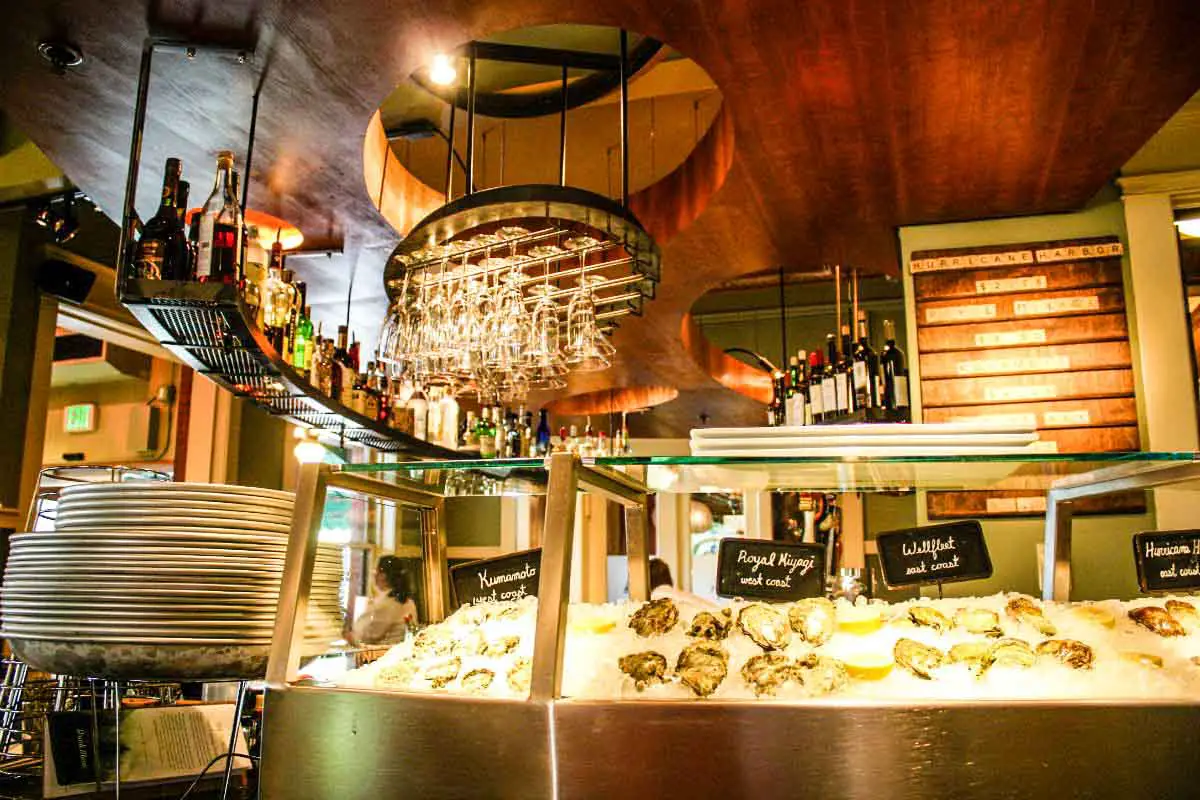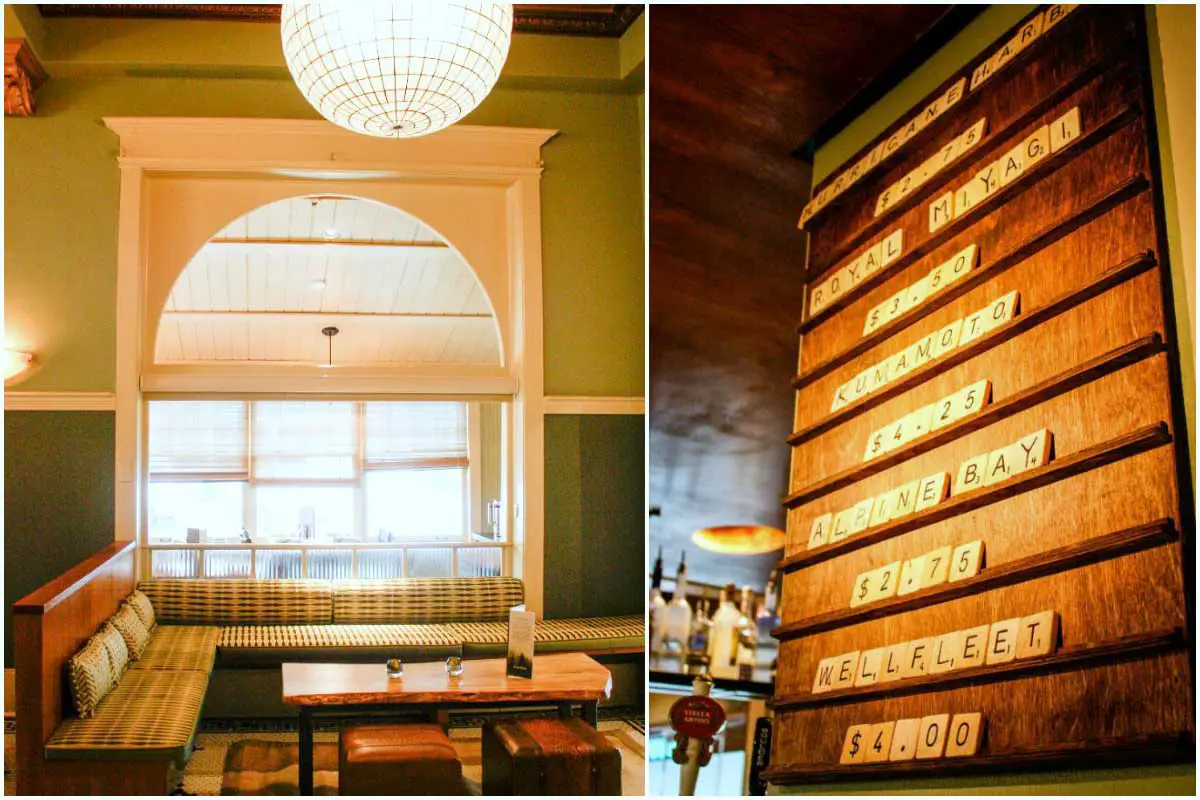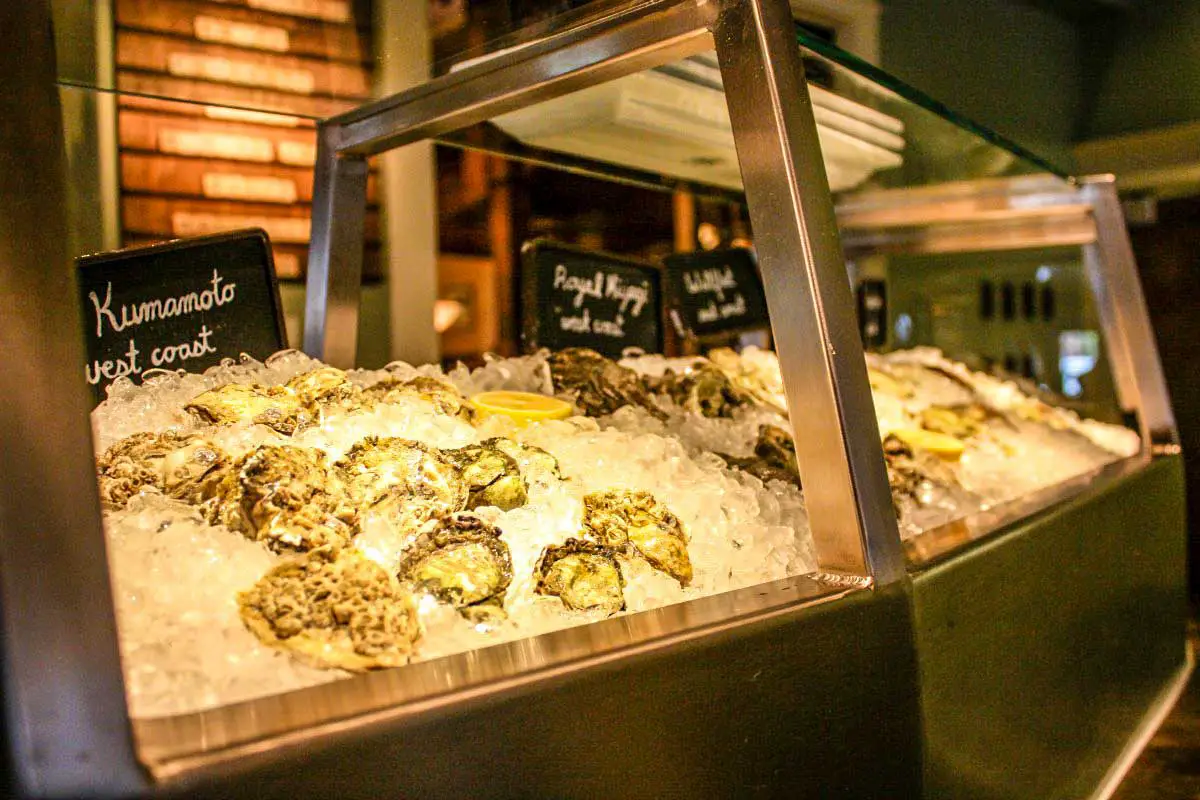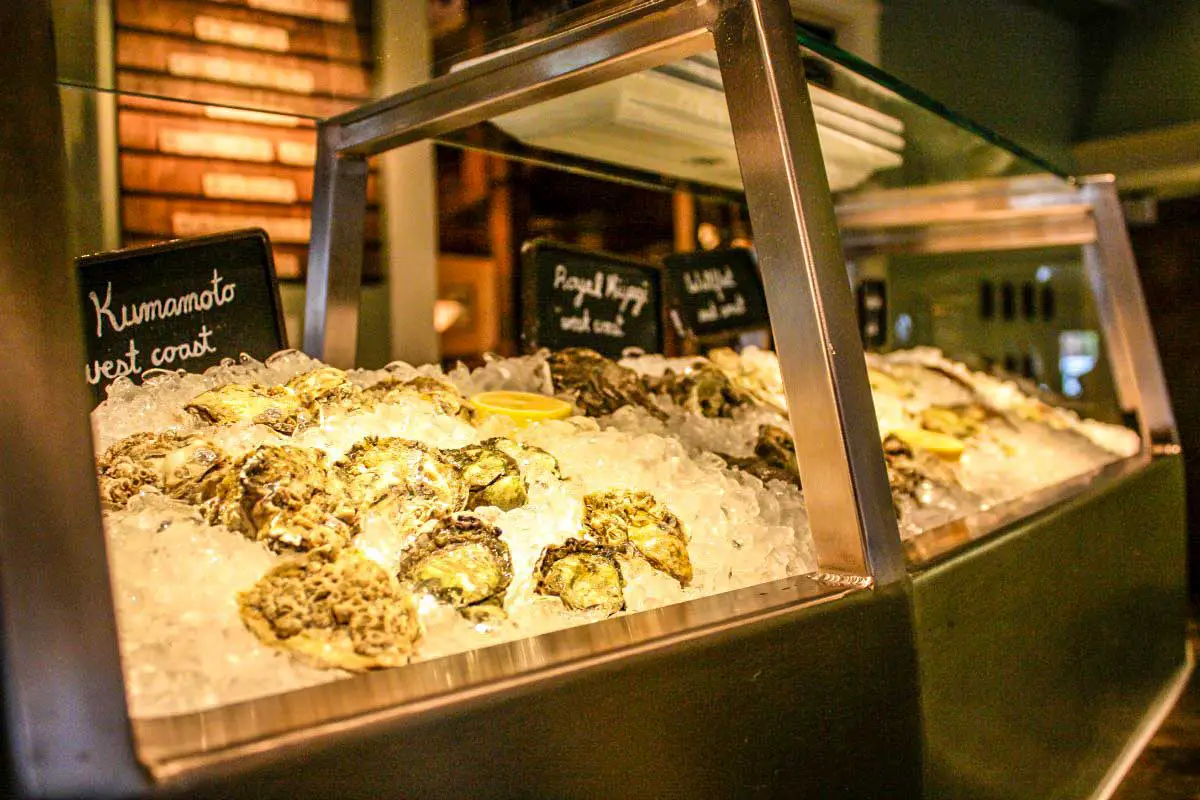 License No. 1
License No. 1 is the Hotel Boulderado's basement speakeasy. Its name refers to holding the first liquor license in Boulder. Interestingly, since Colorado has become a drinker's destination, Boulder was once a dry city — both before and after Prohibition. In 1969, Boulder undid the ban on booze, and the Hotel Boulderado's basement bar has been legally serving its patrons ever since.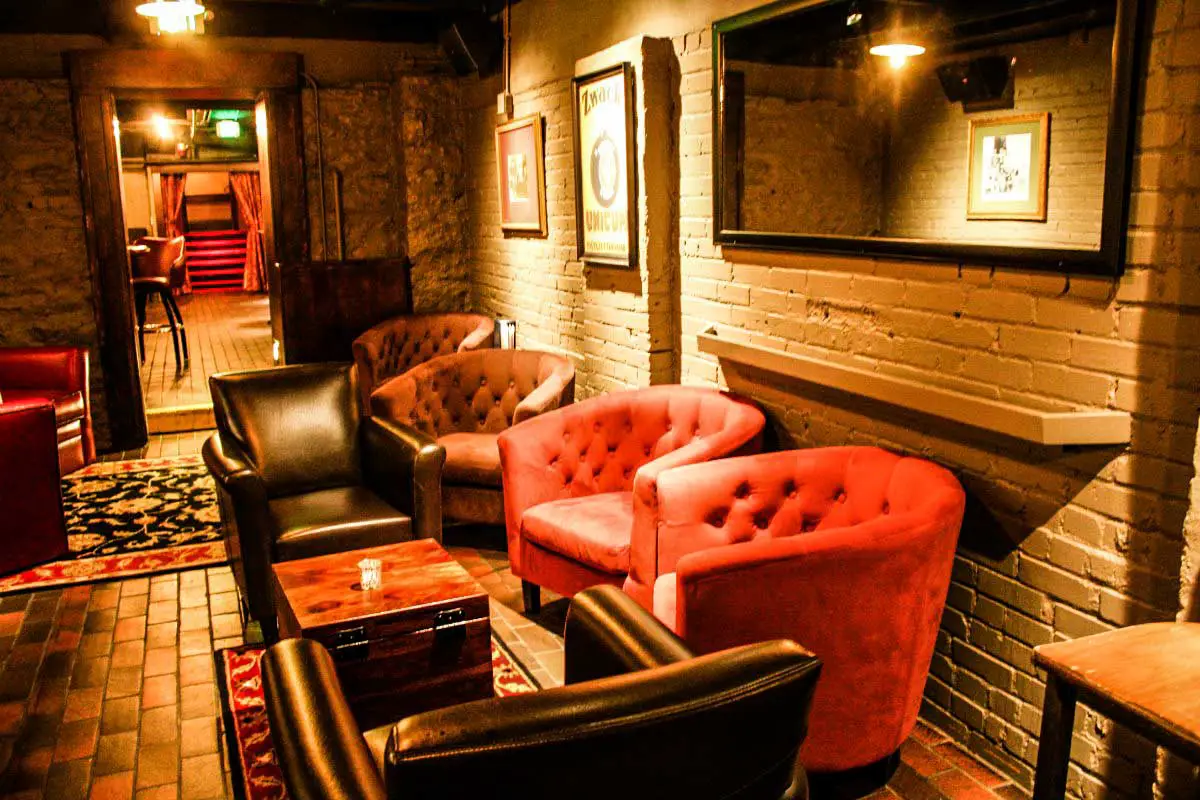 Some things to note about License No. 1 include: happy hour runs from 5 to 7 p.m., the Hotel Boulderado has its own single-barrel Kentucky bourbon, and there is live music and/or DJs from Thrusday through Saturday.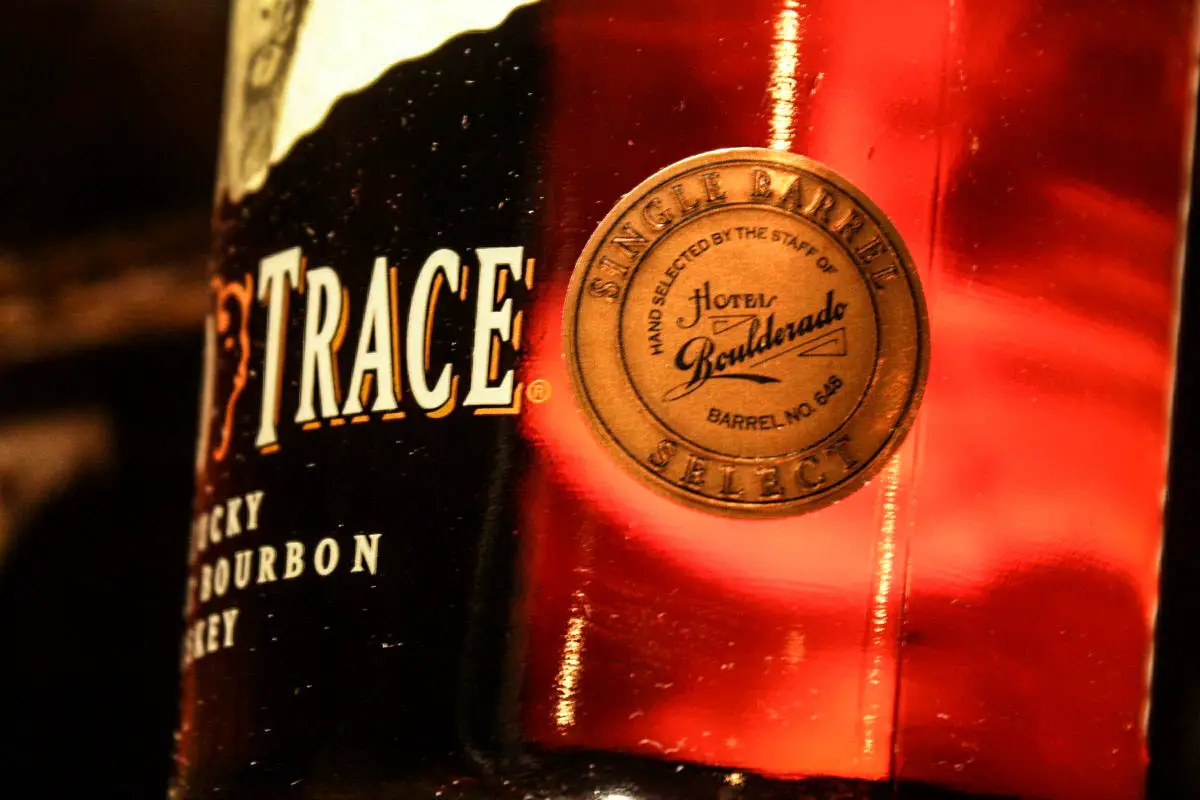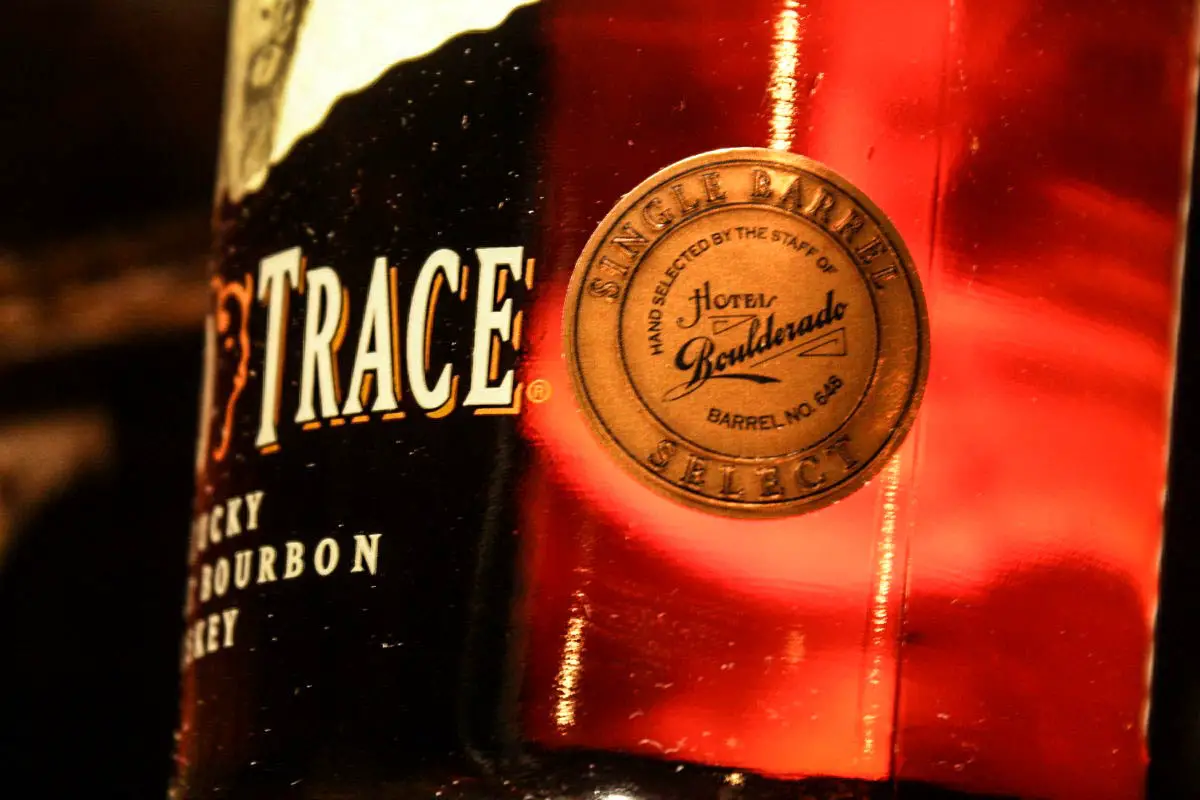 The Corner Bar
At the corner of 13th and Spruce, the Corner Bar has been a happening gathering spot for the past 20 years among locals and travelers alike. On a sunny day, the patio is the place to be during happy hour.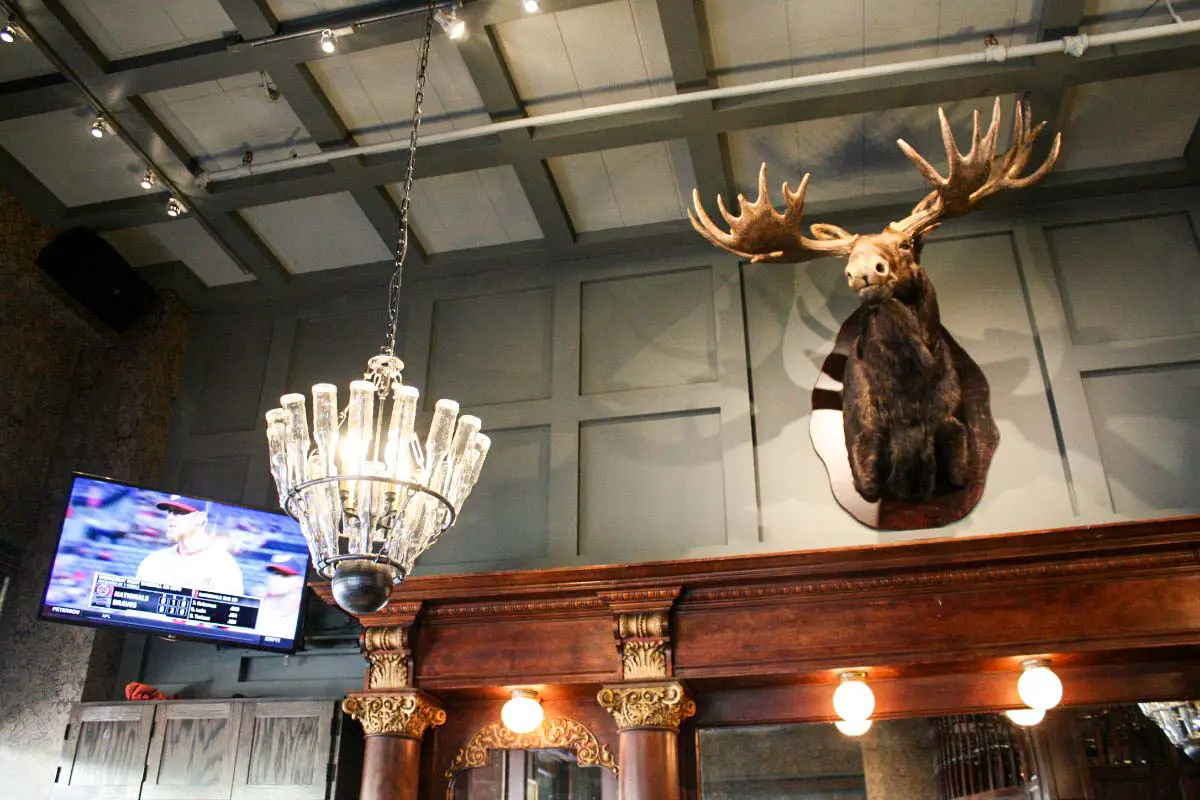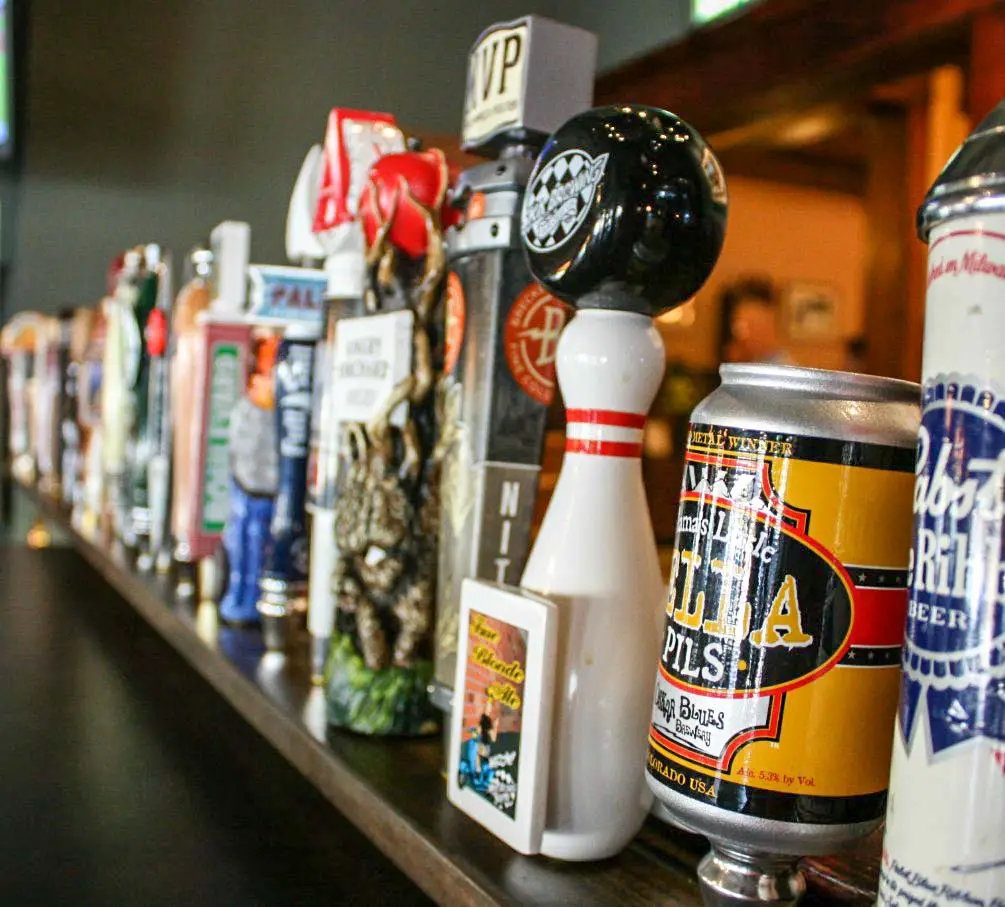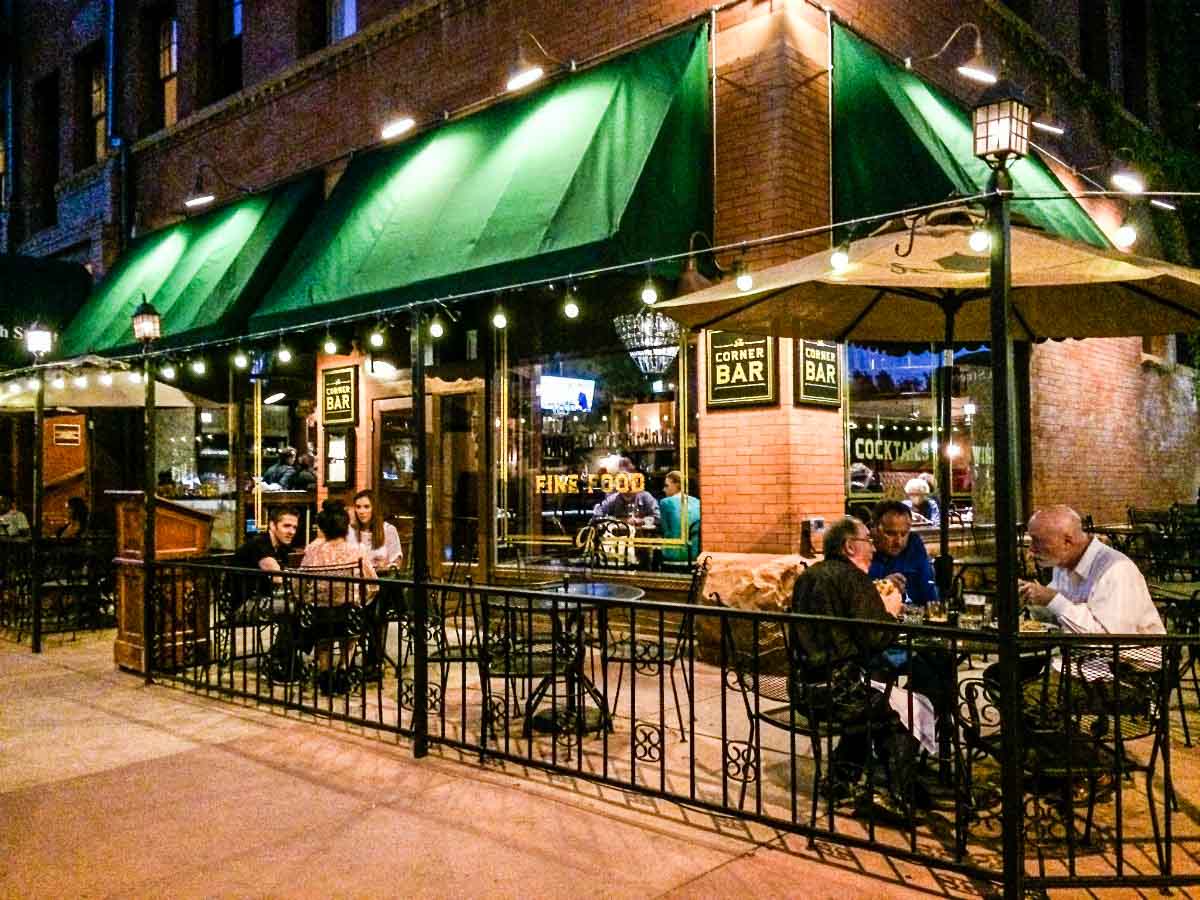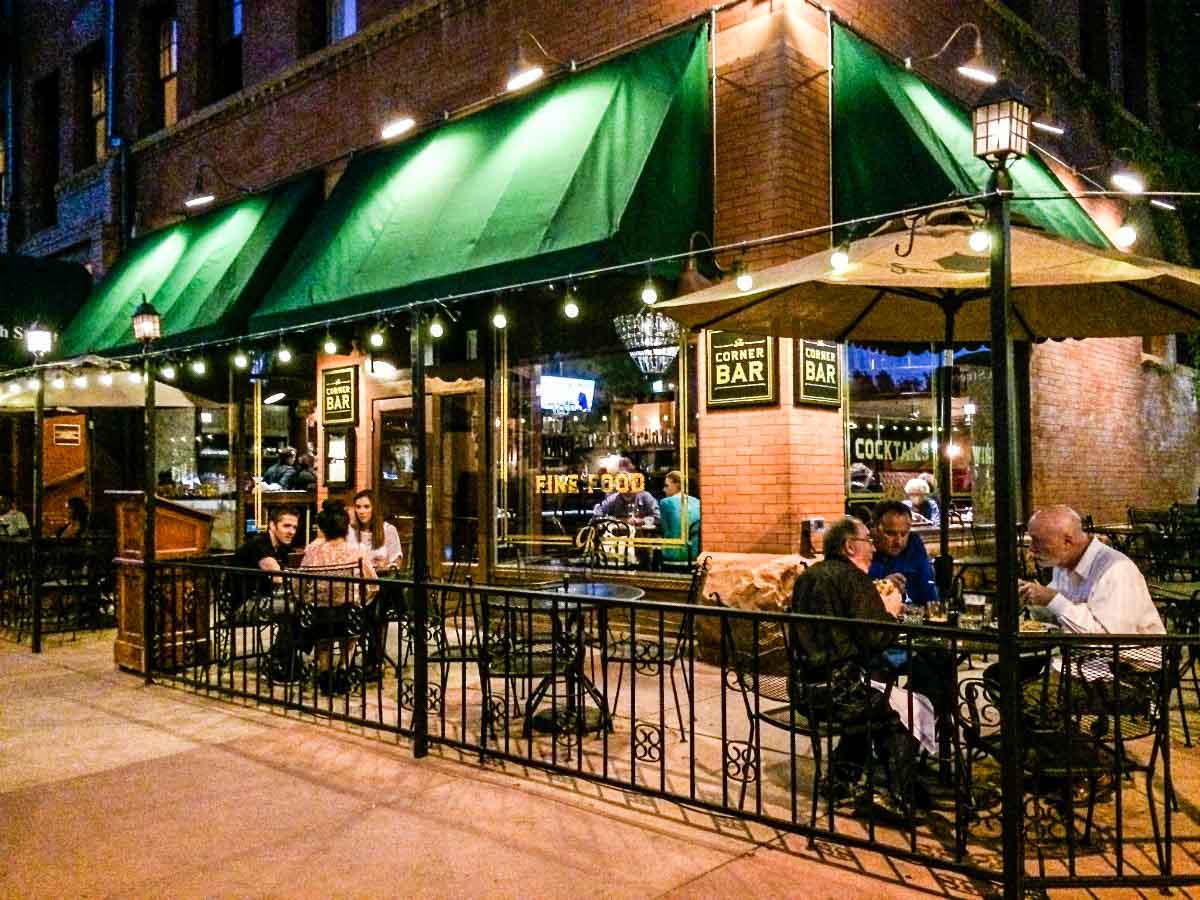 Book Your Stay At Hotel Boulderado
When visiting Boulder, Hotel Boulderado is a wonderful option for travelers who prefer historic hotels, boutique accommodations, and a downtown location with shopping and dining in walking distance. Considered one of the best hotels in Boulder, the upscale Hotel Boulderado ranks No. 3 of Boulder hotels on TripAdvisor. With its proximity to Pearl Street Mall and modern amenities including free WiFi, air conditioning, and onsite parking, it's easy to see why Hotel Boulderado is so highly rated by travelers.
Location: 2155 13th Street, Boulder, CO 80302
Planning a Colorado trip?
If you are considering traveling to Colorado, you may also enjoy these other posts:
Staying in a Victorian-Era hotel is not every traveler's cup of tea. However, you should at least dine at Spruce or grab a drink at one of the Hotel Boulderado's bars. While at Hotel Boulderado, take a sip of water from the old drinking fountain and take in the view of the cherry staircase, beautiful stained-glass ceiling, and detailed mosaic tile flooring.
Have you ever stayed in a historic hotel?
Save
Save
Save
Save
Save
Save
Save
Save
Save
Save