Before you zipline through the rainforest canopy or tour a coffee plantation in Costa Rica, pack for the trip of a lifetime with this Costa Rica packing list. After traveling to Costa Rica with my best friend in February 2016, I've compiled 10 tips for what to pack before you leave for your Costa Rica trip.
Disclosure: This Costa Rica packing list contains some affiliate links. When you purchase an item from a link in this post, I may receive a small commission. As an Amazon Associate, I earn from qualifying purchases.
First of All, Don't Forget Your Passport!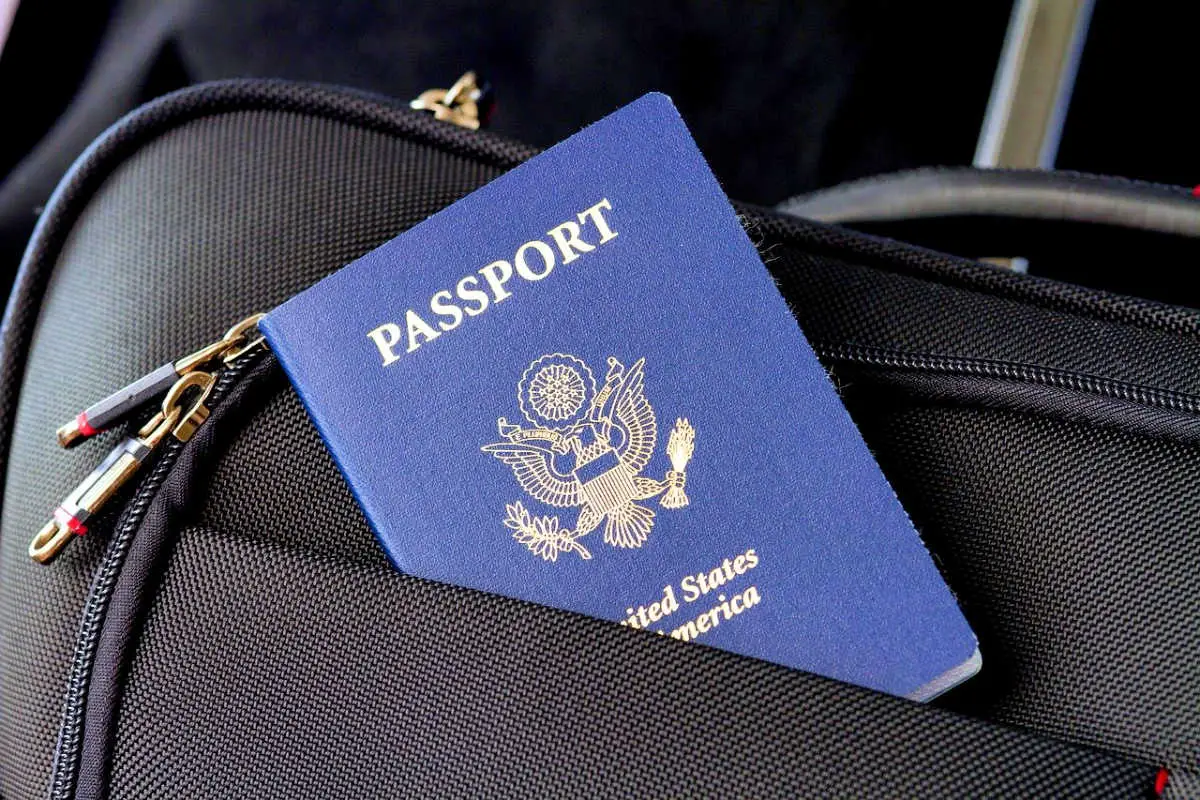 Image by cytis
Obviously, when heading to any foreign country, you'll need your passport. When traveling to Costa Rica, you also must ensure your passport isn't set to expire within six months of your travel dates.
Once you are in Costa Rica, you should bring a paper copy of your passport in your daypack when headed out on day trips and excursions. You should also take a photo of the entry stamp in your passport on your phone in case of an inspection.
Arriving in Costa Rica, you must also have an onward ticket that shows you plan to leave the country.
For travelers from most Western European countries, North America, Australia, New Zealand, Japan, South Africa, Israel, Argentina, Chile, and Panama, you won't need a visa for visits shorter than 90 days.
Travelers visiting from other nations should check visa and passport requirements with the Costa Rican embassy or consulate in their home country.
Cash in Your Dollars for Colónes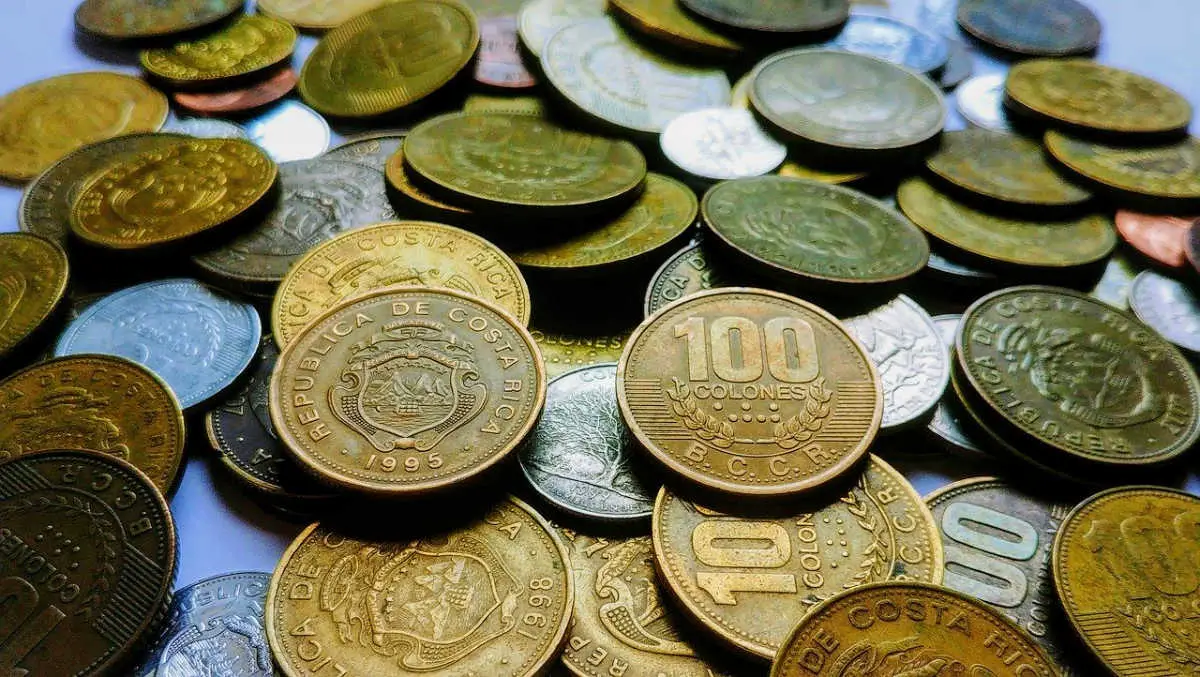 Image by Samuel Faber
In this Central American country, the local currency is the Costa Rican colón. As of April 7, 2020, the exchange rate is about 571.48 colónes to 1 US dollar, 623.14 colónes to 1 euro, and 704.04 colónes to 1 pound sterling.
Whether at the all-inclusive resort where I stayed, at the airport, or out in the city of Liberia, I was able to purchase goods and services using a credit card or American dollars. Even a street vendor sold me a coconut for $1. Also, I was impressed that American Express credit cards were accepted by the vendors I encountered in Costa Rica.
If you think you won't need to use colónes during your trip, at least have some singles in American money for little spur-of-the-moment purchases and giving tips. I recommend packing an envelope with cash tips set aside for bellboys ($1-5), maids ($1-5/day), bartenders and waitstaff (not required, but a small tip of 10% is appreciated), tour guides ($5-15/day per person), and drivers (half of what you tip a guide) throughout your stay.
Be Smart About Your Smartphone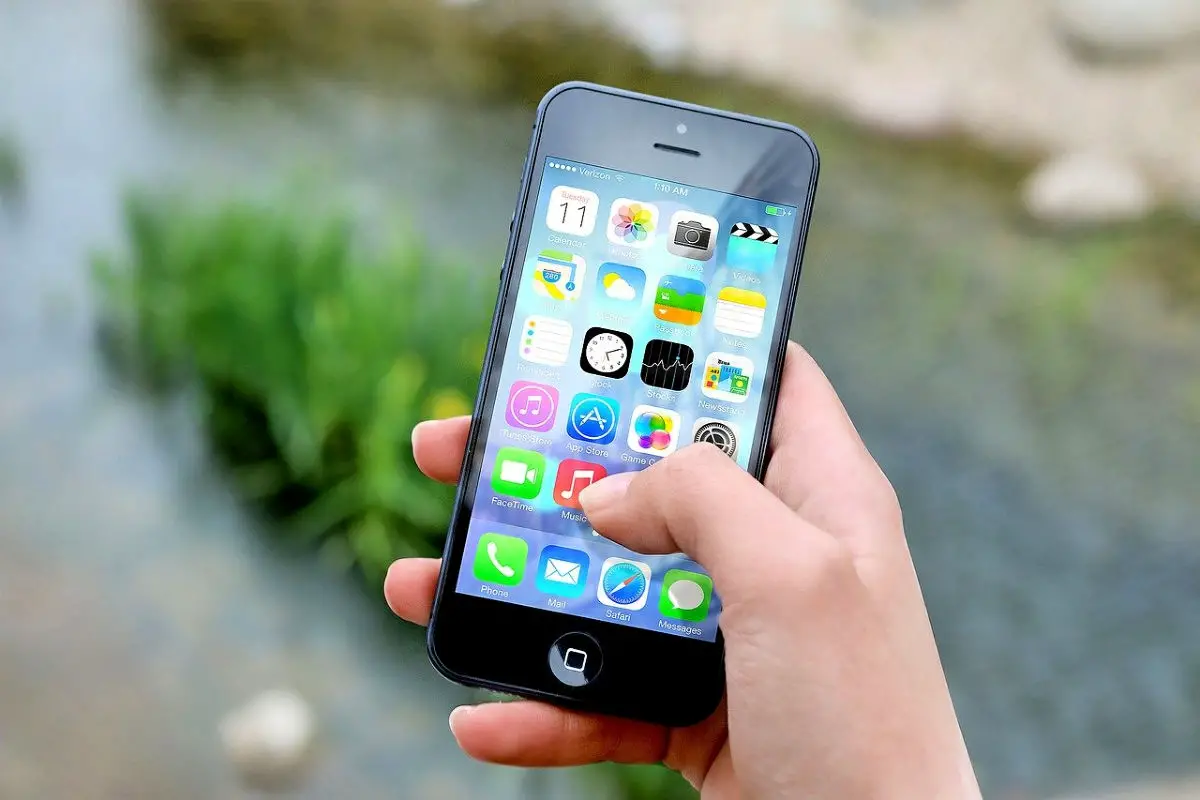 Image by Jan Vašek
Before traveling to Costa Rica, there are a number of matters related to your phone to take into consideration.
Avoid International Data Usage Fees
One way to avoid fees is to keep your phone on airplane mode. By turning your cellular data off, you'll keep apps from running when you are not connected to wi-fi.
However, if you access the Internet on the go, you'll need a data plan.
One solution is to get a SIM card in Costa Rica.
If you don't think you'll have time to find a SIM card, you can do what I did. I contacted my service provider to purchase an international plan that included data, calls, and texts.
Protect Your Phone From The Elements
If you plan to go white-water rafting, snorkeling, or into a hot spring, you should consider a waterproof phone case or pouch
.
How to Stream Music on Your Phone
In Costa Rica, some music streaming services — such as Pandora, Amazon Prime Music, and iTunes — are not available. When I went to the gym at Dreams Las Mareas, I discovered I couldn't even play the songs I had purchased on iTunes and were stored in my iPhone's Music app.
The best way to use your favorite streaming service on your phone in Costa Rica is by using a VPN to change your ISP location.
Supposedly, Spotify works for music streaming in Costa Rica. A budget-friendly alternative is to create a YouTube playlist of your favorite music videos.
Prepare Your Spanish Skills
While many Costa Ricans, especially those working in the tourism industry, speak English, it's always smart to know basic phrases in the native language.
Knowing "Donde esta el baño?" and "Una cerveza, por favor" are a great start, but you might want to brush up on your Spanish with Duolingo before traveling in Central America.
Should the language barrier get the better of your well-honed charade and stellar Spanglish skills, a Spanish-English pocket dictionary
or translator app on your phone would be handy to have!
Cover Your Ass(ets) With Travel Insurance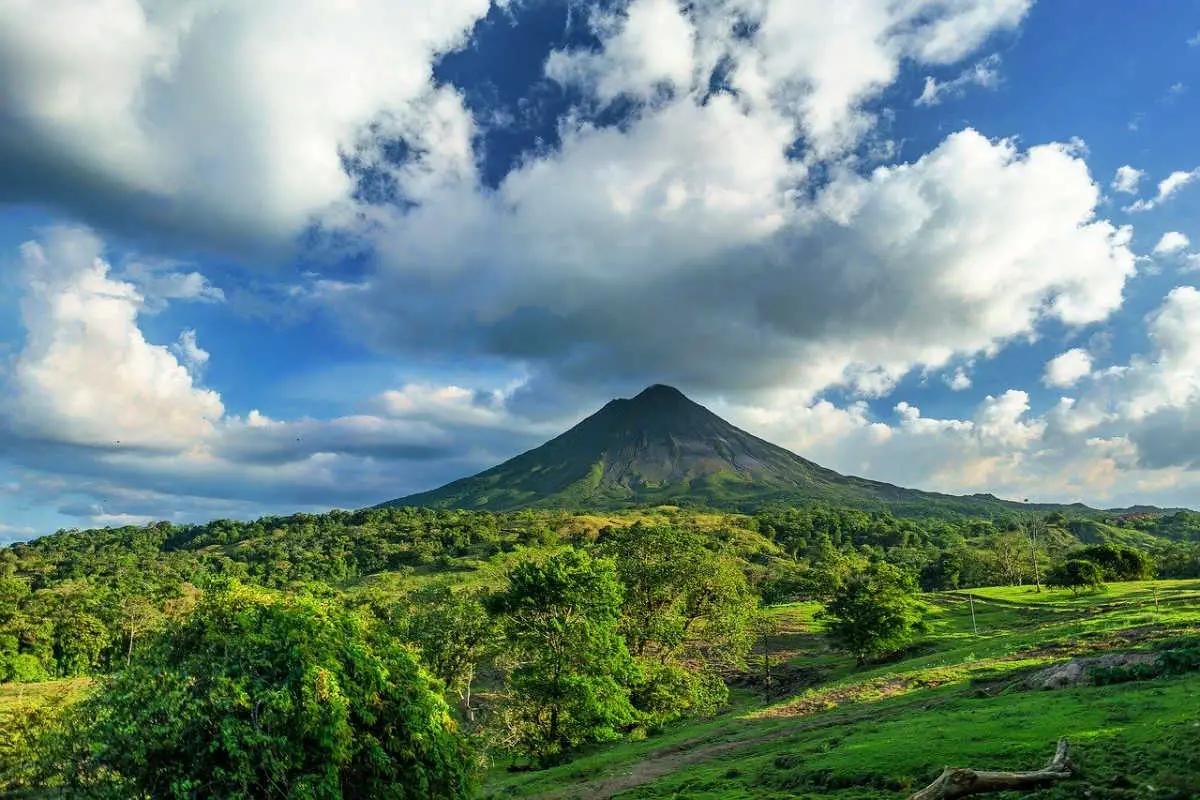 Image by Frank Ravizza
Travel insurance often covers medical emergencies, lost luggage, and trip cancellations.
When shopping for insurance for Costa Rica, you may want to consider policies that cover natural disasters, adventure sports, and/or scuba diving.
Once you've purchased your travel insurance policy, make sure you have easy access to it during your trip. I usually email myself the policy before an international trip.
Protect Yourself from Mosquito Bites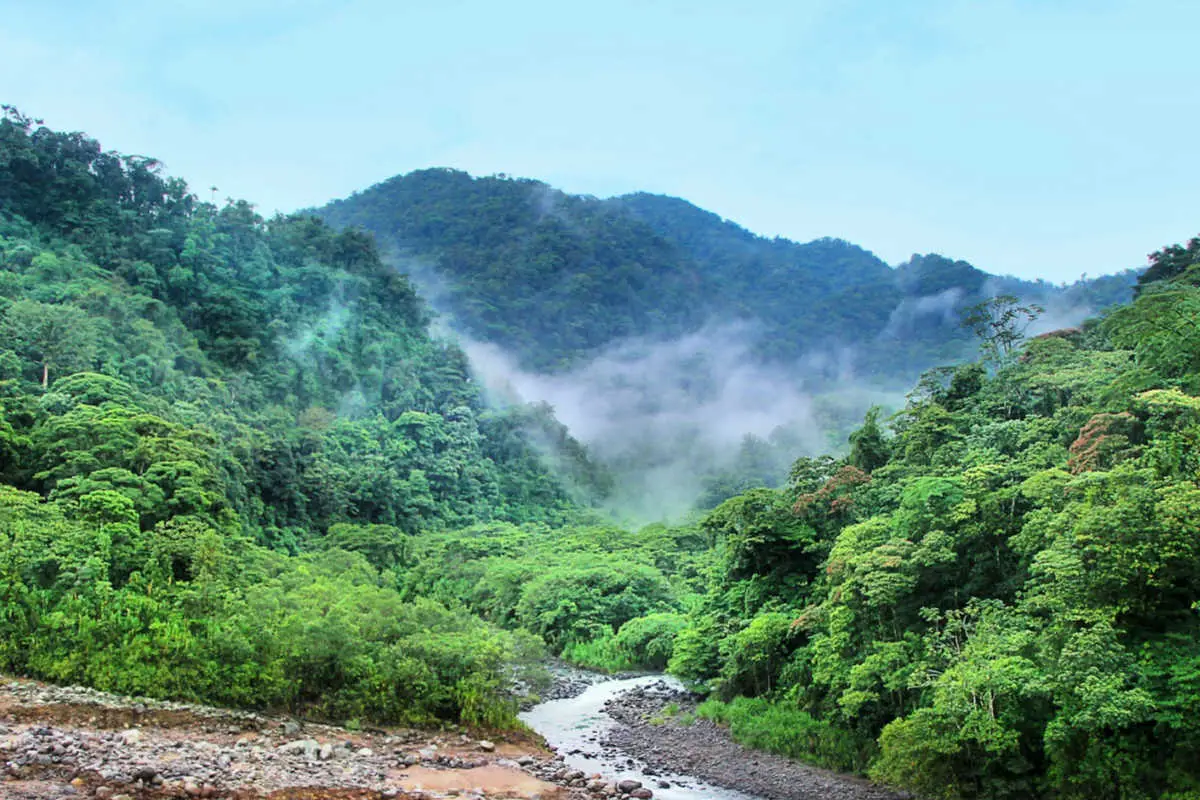 Image by Greg Montani
As of April 2020, the Centers for Disease Control and Prevention has issued a Level 1 alert for dengue in Costa Rica. Spread through mosquito bites, dengue is a virus that can take up to two weeks to develop into illness typically lasting a few days. The disease can cause symptoms such as fever, headache, nausea, vomiting, rash, muscle and joint pain, and minor bleeding, according to the CDC. More severe dengue cases usually require hospitalization.
Therefore, travelers should prevent mosquito bites by wearing long sleeves and pants and using a mosquito repellent that contains DEET
.
Though I didn't notice mosquitoes while at our resort in Guancaste's tropical dry forest during the dry season, I did get bit when we were in the rainforest for a canopy zipline and hot spring soak.
If you will be visiting the rainforest, you will likely want mosquito protection.
And The Sun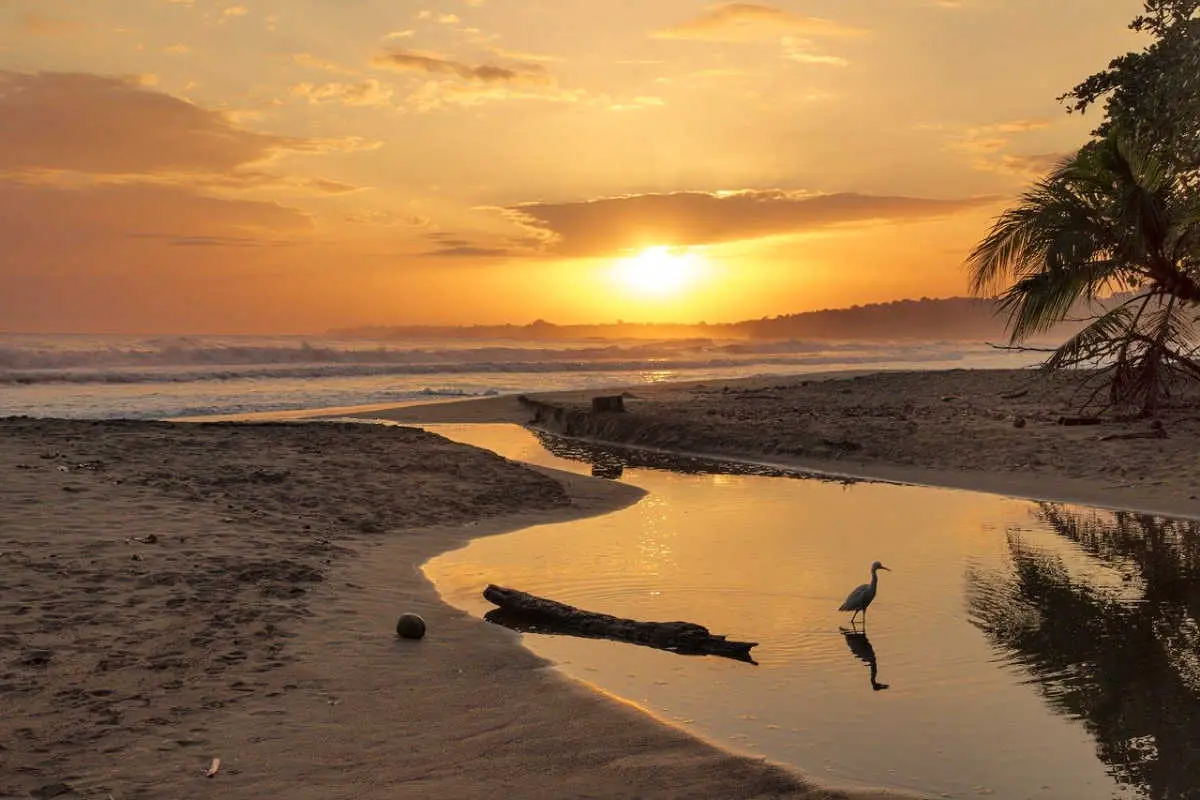 Image by Milada Vigerova
The sun shines bright in Costa Rica, especially during the dry season from December to April. I recommend packing sunscreen, sunglasses, swimsuit cover-ups, and hats to protect your skin from sunburn.
RELATED: How to Pick the Best Sunglasses for Travel
And The Rain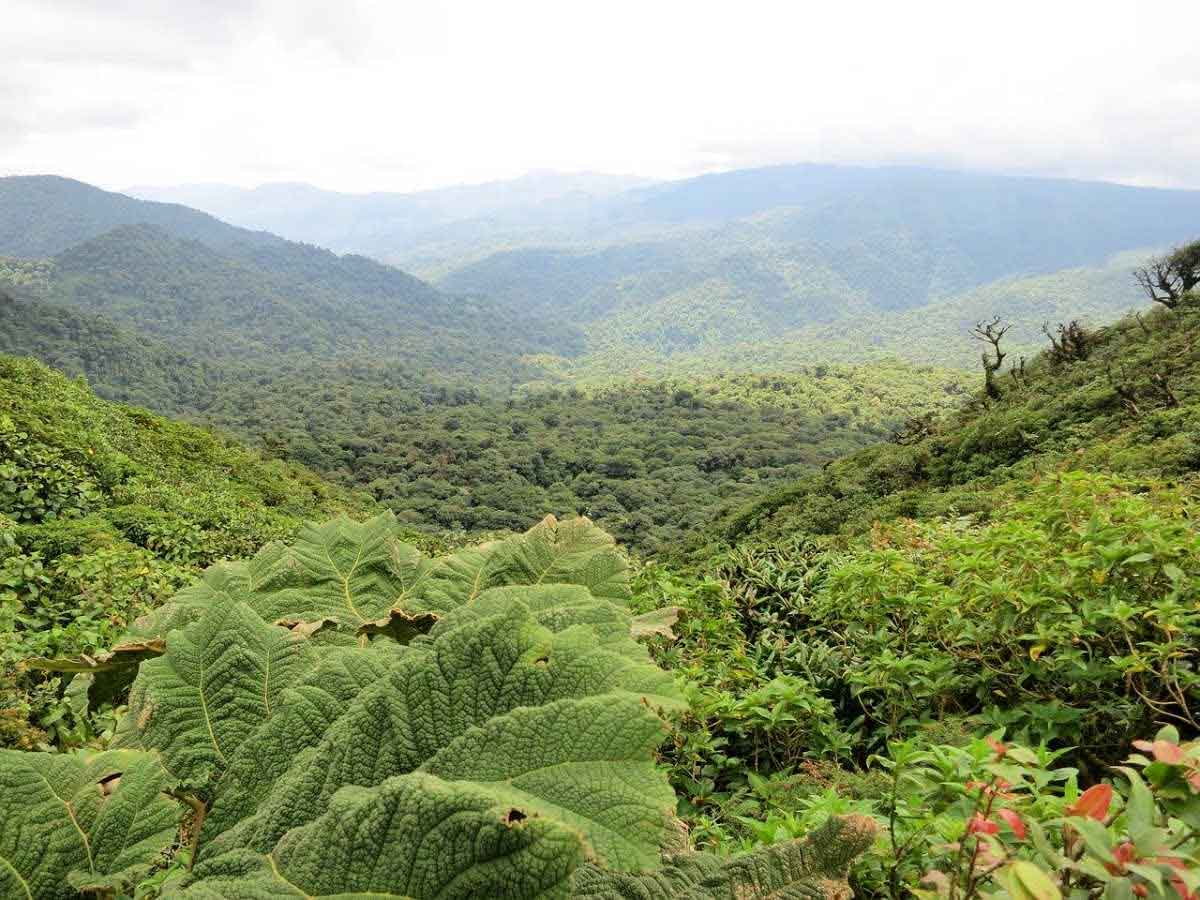 Image of Monteverde by JanBartel
Costa Rica's rainy season stretches from May to November. However, if your Costa Rica itinerary includes Monteverde, Arenal volcano, the Central Valley around San José, or other mountainous areas, you should be prepared for rain any time of year.
Rain gear to consider packing include a poncho, waterproof backpack, waterproof camera case, and waterproof phone case
.
Bring Summer Clothes for Dry Season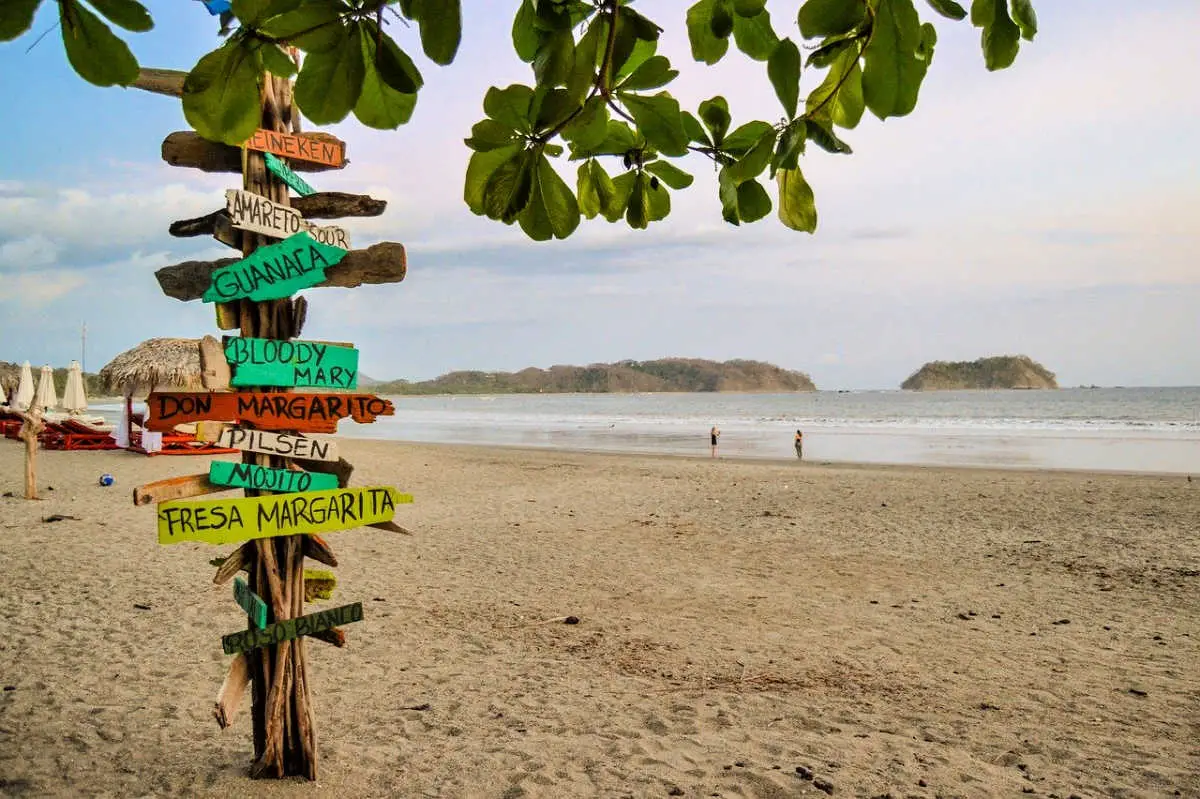 Image by Cristina Furlan
The average temperature in Costa Rica ranges from 71° to 80° Fahrenheit (21-27° Celsius), and dry season average highs reach 82º Fahrenheit/28º Celsius. Therefore, I recommend packing your favorite summer clothes and swimwear for a dry-season trip to Costa Rica.
During my February 2016 trip, I was comfortable wearing shorts, T-shirts, tank tops, sandals, and swimsuits during the day. In the evening, we often donned a cardigan, light jacket, or a pashmina/shawl over our dressy resort wear.
My black pashmina was the most versatile clothing item I packed. I was so grateful for it during full-day excursions when air conditioning was cranked in the vans.
Capture Your Memories on Camera
Image by FINTAN O' BRIEN
A Costa Rica vacation is a trip of a lifetime, so you'll want to capture your thrilling adventures and the beautiful scenery.
I took my iPhone protected in a Lifeproof case and my Canon Rebel DSLR with its 18-55mm lens and 55-250 mm telephoto lens with me.
However, the next time I go to Costa Rica, I'll probably take my mirrorless Sony Alpha a6000. I love how compact and lightweight it is for travel.
Overall, here is the photography equipment I recommend for Costa Rica:
Mirrorless Digital Camera — A mirrorless digital camera like the Sony Alpha a6000 provides comparable benefits of a DSLR with interchangeable lenses. Also, its compact body makes it my go-to travel camera. If purchasing this camera for your Costa Rica trip, I recommend also purchasing both the 16-50 mm lens and 55-210 mm lens.
Compact Camera — Also known as a point-and-shoot, this pocket-sized camera is easy to use for photographers of all experience levels. Due to its optical zoom, these cameras are better suited than smartphones for capturing far-away subjects. Some of the best point-and-shoot cameras on the market are the Canon PowerShot SX740 and Sony Cybershot WX220.
DSLR Camera — Of course, if you are a more experienced photographer looking for the best image quality, full manual control, and a wide range of lens options, a DSLR is still your best camera to take to Costa Rica. I like the Canon Rebel SL3 as an entry-level DSLR for travelers. For action and wildlife photography, Canon EOS 7D Mark II and Nikon D7500 are widely considered the best options for their autofocusing and subject tracking capabilities.
Action Camera — To capture fun video of your zipline through a rainforest canopy, consider bringing a GoPro Hero 8.
Lightweight Travel Tripod — The MeFoto Globetrotter Carbon Fiber Travel Tripod is compact and can covert into a monopod.
Camera Bag — If you are taking a DSLR or mirrorless camera to Costa Rica, it is best to protect your camera and lenses in a proper camera bag. I like this CADeN camera bag for its versatility to be carried as a sling bag or backpack. You can also use this bag to carry your tripod on excursions. Most importantly for a trip to Costa Rica, this camera bag is waterproof.
Memory Cards
Camera Charger + Extra Battery
Ziplock Bags — These are great for protecting your camera equipment — including memory cards, batteries, and chargers — from water and moisture.
Save this Costa Rica packing list to Pinterest!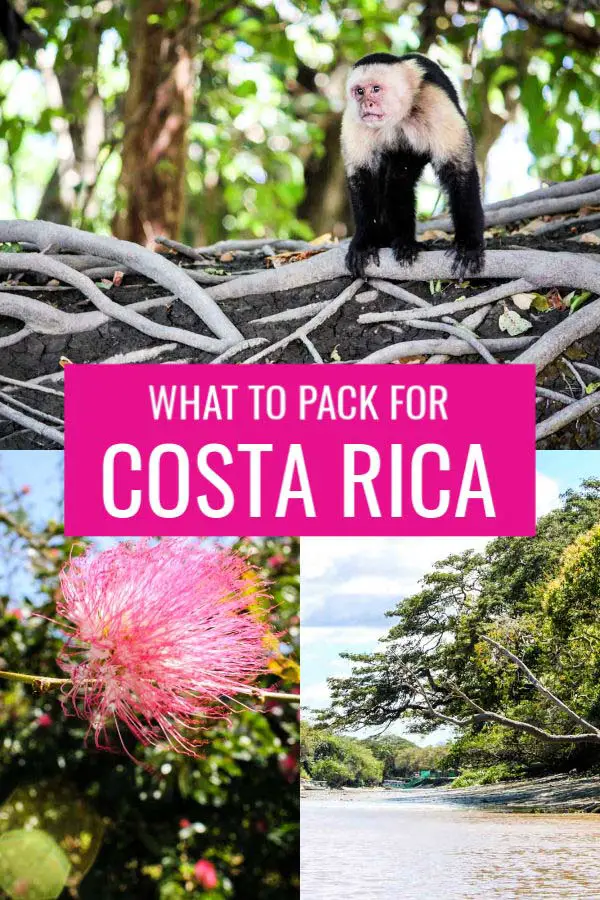 Read More About Costa Rica
For the ultimate guide to Costa Rica's beer, read this post from Roaming Around The World. You'll find the rest of my Costa Rica posts here.
What were the best things you packed for your Costa Rica trip?
Save
Save
Save