For 12 days in late August through Labor Day weekend, swarms of fairgoers descend upon the Minnesota State Fairgrounds for the annual Minnesota State Fair. What makes The Great Minnesota Get-Together such a draw? I have to imagine it has something to do with the food!
At least, that was what I found during my experience as a first-timer at the 2016 Minnesota State Fair. If you are looking for the best foods to eat at the 2023 Minnesota State Fair, continue reading for my top picks of  classic fair foods and new foods for this year!
Disclosure: This post may include affiliate links, and you can read my full disclosure here.
---
Food Lover Meets the Minnesota State Fair
For my visit to the 2016 Minnesota State Fair, I was hosted by the Roseville Visitors Association. The Twin Cities suburb of Roseville proved to be a convenient location for overnight stays during the State Fair with shuttles from local hotels to the State Fairgrounds.
I was hosted for two nights at the Home2 Suites by Hilton Roseville. From there, I took a shuttle to a bus that brings visitors to the fairgrounds, where eating fried foods on a stick and drinking unique Minnesota State Fair craft beers were on the agenda.
Based on my experience, I recommend you wear comfortable walking shoes and your stretchiest or loosest pants. Also, bring cash to pay for your food and a friend or five to split all these mouthwatering fair foods with you.
Nine Minnesota State Fair Foods You Should Eat
In addition to nightly concerts, amusement rides, and agricultural exhibits, the food is a major reason to attend the Minnesota State Fair. In fact, few state fairs are as well known as the Minnesota State Fair, and the food is undoubtedly a reason to attend the fair.
Did you know the Minnesota State Fair is the largest state fair by daily attendance? It's also the second largest state fair in the United States by overall attendance behind the State Fair of Texas, which runs for three weeks.
As I wandered from food vendor to food vendor, I noticed foods traditional to the State Fair, many deep-fried foods often served on a stick, and some truly unique foods that were new and instant hits. Whether you visit the year after year or are a rookie like I was in 2016, I've pinpointed nine foods you should eat at the Minnesota State Fair.
Traditional Minnesota State Fair Foods
Certainly, there is no shortage of traditional carnival treats at the Minnesota State Fair. Here are just a few you can't miss!
Pronto Pups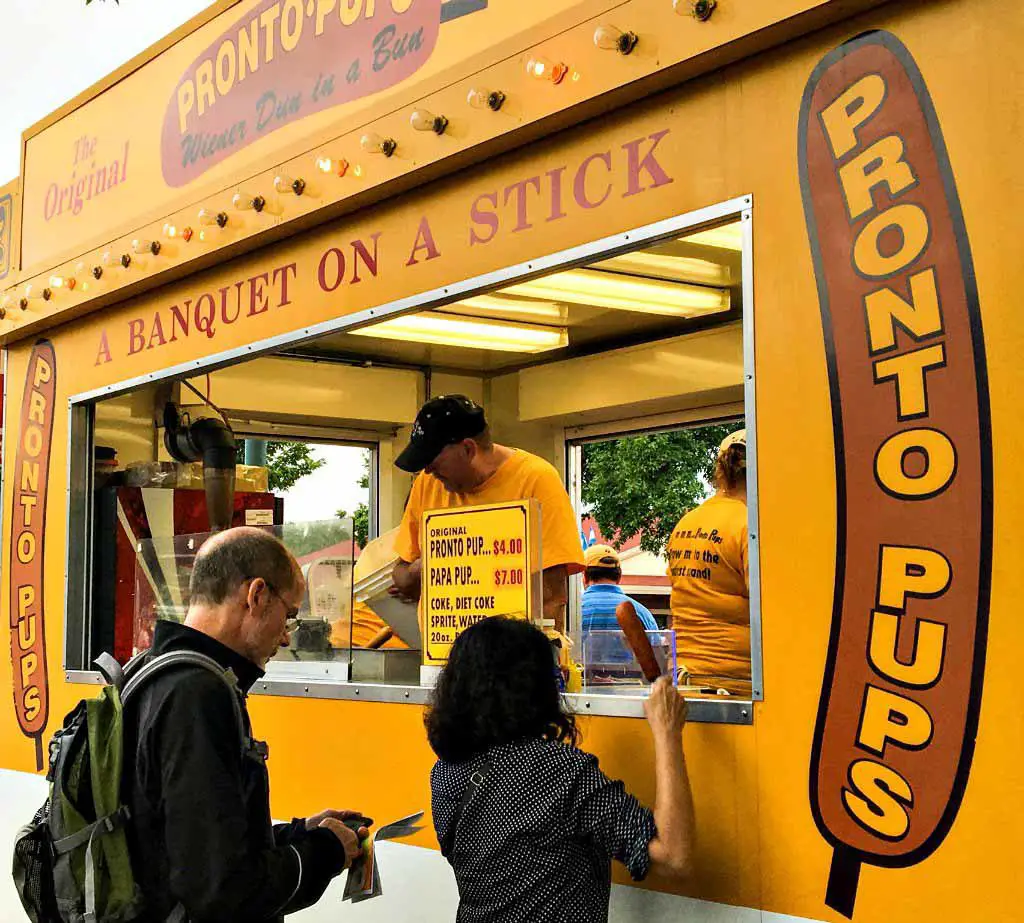 Fairgoers will find these corn dogs made with a not-so-sweet cornmeal batter at several booths around the Minnesota State Fairgrounds. The Pronto Pup has been a Minnesota State Fair tradition since the 1940s, and it combines two common themes among food at the fair — deep-fried foods and foods served on a stick.
Soft Pretzels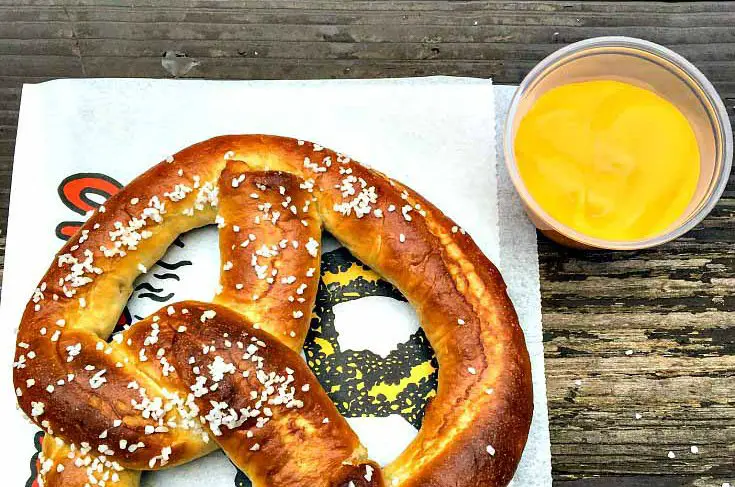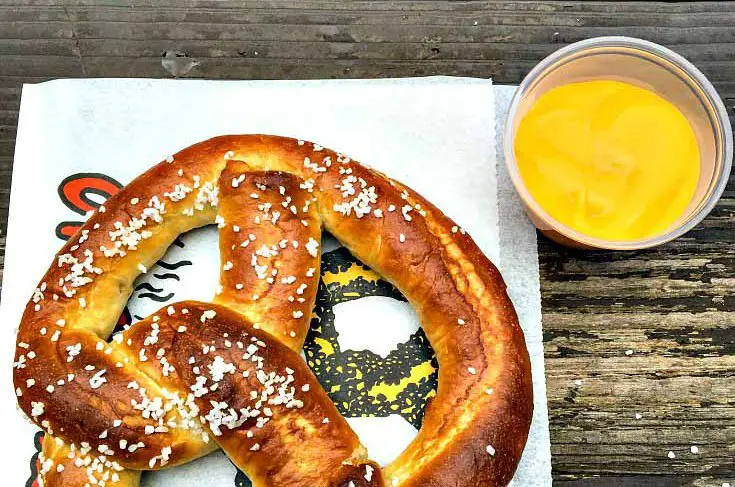 Soft pretzels are a classic fair or carnival food, and you'll find soft pretzels from at least two vendors at "The Great Minnesota Get-Together." I used a $2-off coupon in the Blue Ribbon Bargain Book to purchase my pretzel with cheese from the Pretzel Factory.
Chocolate Chip Cookies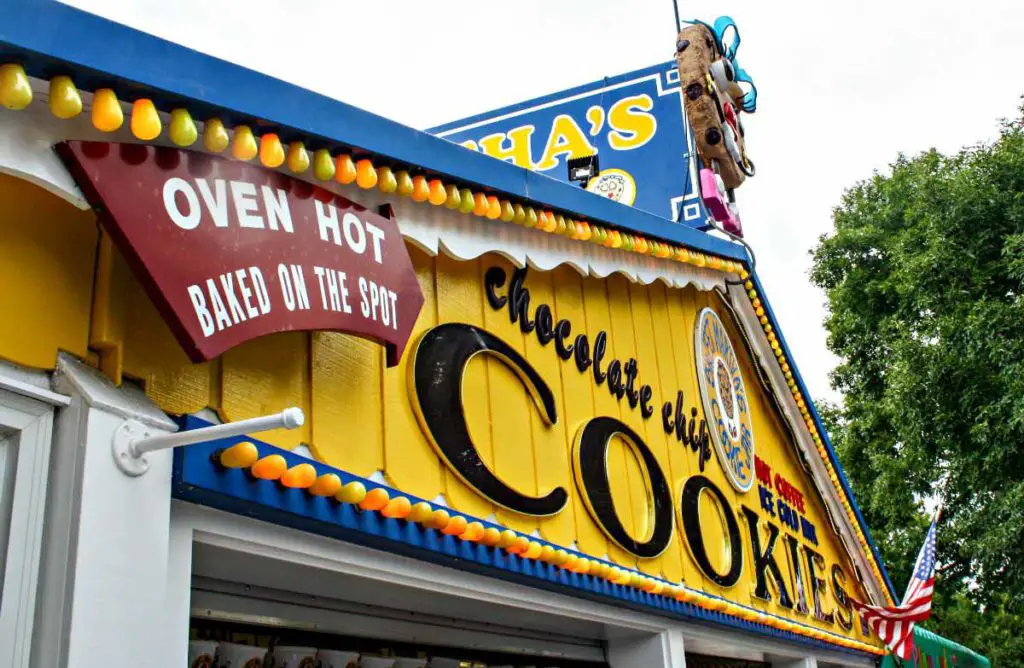 One of the longest lines at the Minnesota State Fair is for Sweet Martha's chocolate chip cookies. Sold by the cone or the bucket, you'll find several Sweet Martha's vendors around the fairgrounds.
Also Try:
Roasted sweet corn on the cob
Ice cream from the Dairy Goodness Bar inside the Dairy Building
Mini donuts
Deep-Fried Minnesota State Fair Foods
You'll be amazed by all the foods served fried. While you may have expected to find deep-fried cheese curds at a Midwestern state fair, how about deep-fried candy bars, fruit, or olives? If you just want to indulge in one or two deep-fried fair foods, these are my top picks …
Deep-Fried Cookie Dough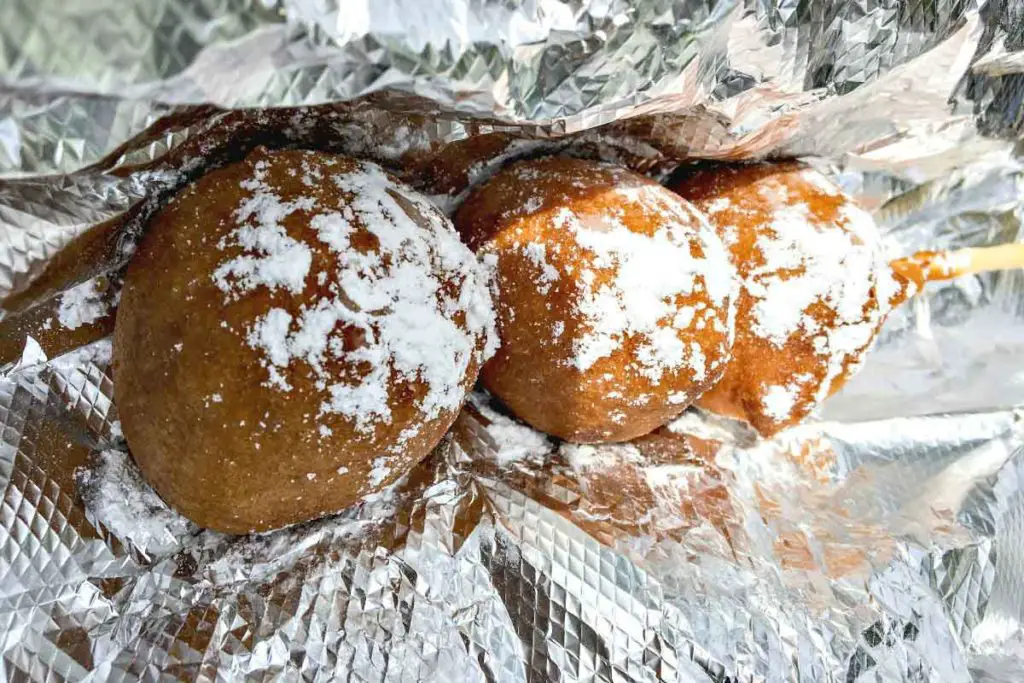 This may sound odd, but this was my favorite food at the fair. The chocolate-chip cookie dough was warm and gooey.
Deep-Fried Pickle Slices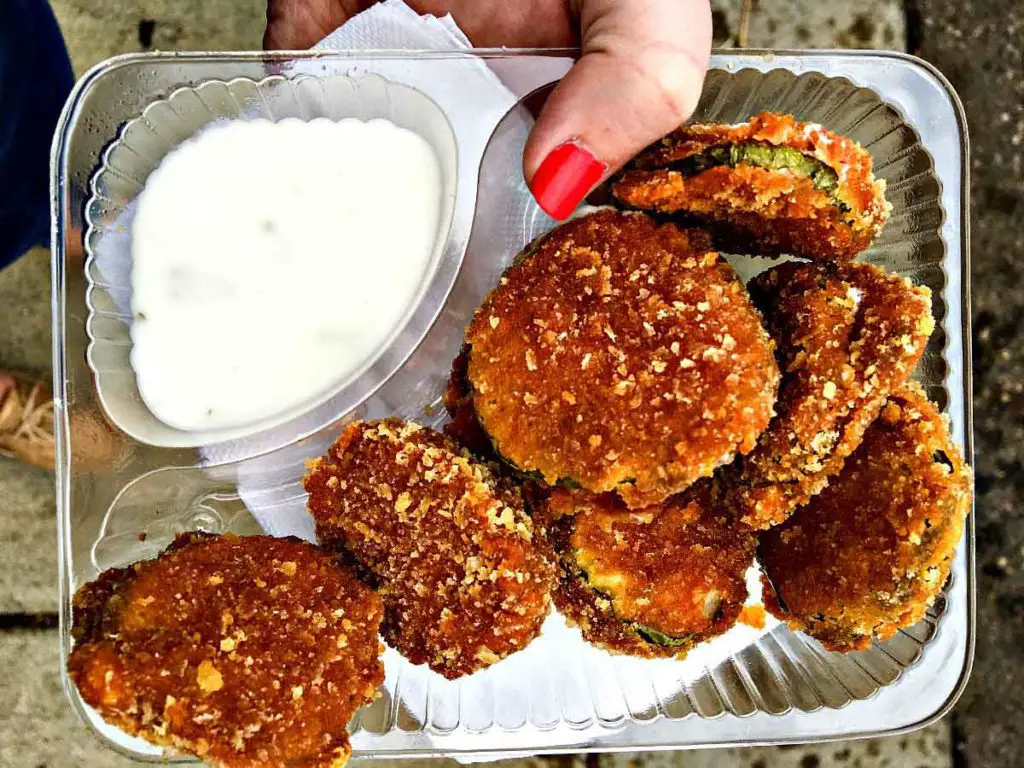 The sliced fried pickles come classic, cajun style, or with cream cheese.
Also Try:
Deep-fried Cheese Curds
Fried Green Tomatoes
Intriguing Food Finds At The Minnesota State Fair
Another Minnesota State Fair food tradition is trying new foods each year. These foods sometimes feature traditional fair food uniquely presented, or they may fuse a traditional Midwestern dish with the flavors of international cuisines.
For example, one of the wildest new editions in 2016 fused Minnesota-produced SPAM with sushi. Each of the following foods was new in 2016, but you can see the new foods for 2023 on the Minnesota State Fair website.
Candied Bacon Donut Sliders with Raspberry Wine Slushie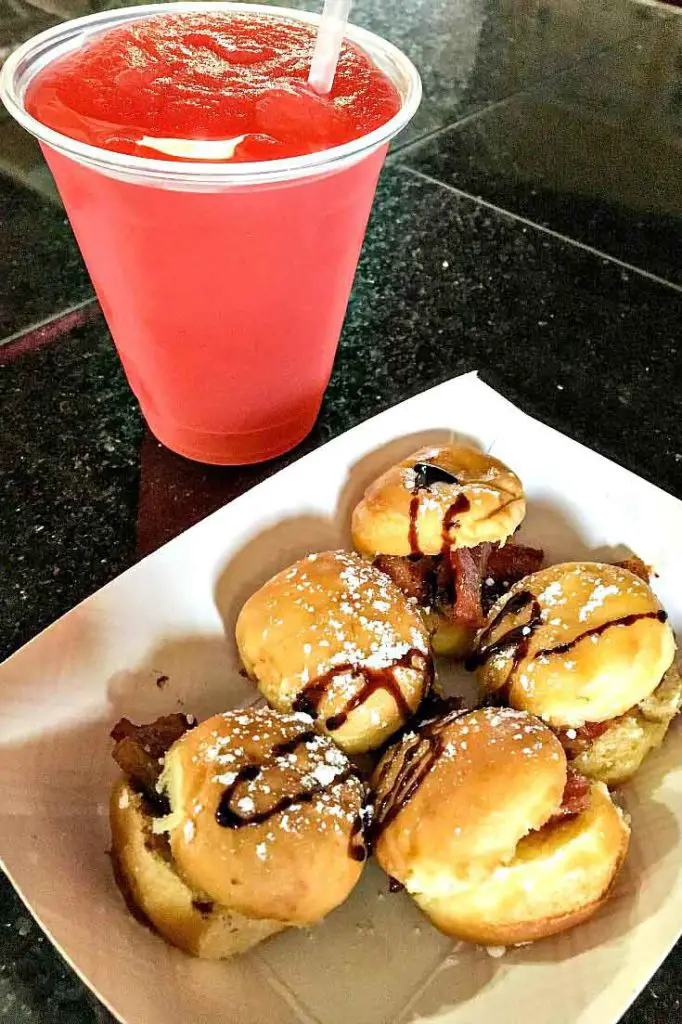 Mini donuts have long been a Minnesota State Fair food tradition, but they featured a new spin at the 2016 Minnesota State Fair. Let me tell you, these candied bacon donut sliders were to die for! They featured candied bacon sandwiched between a mini donut bun and drizzled with balsamic and a dusting of powdered sugar. I paired them with a raspberry wine slushie from the Minnesota Wine Country Pavilion.
Cheese Curd Macaroni and Cheese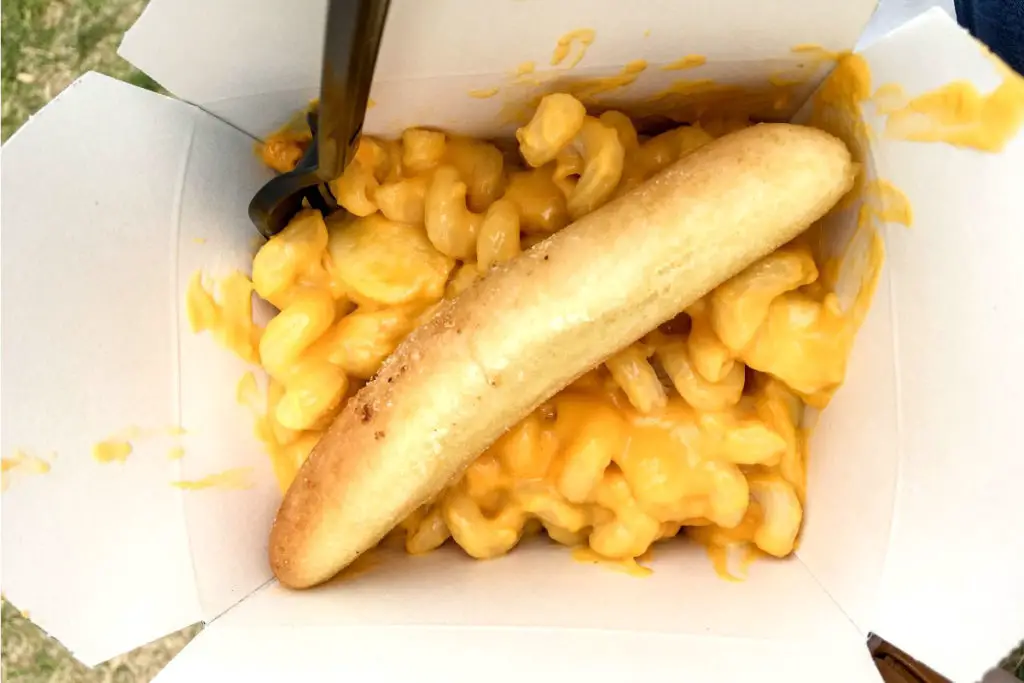 Sold by Oodles of Noodles, this macaroni and cheese had cheese curds mixed in and was paired with a breadstick. Does it get any more Midwestern than this?
Candied Bacon BLT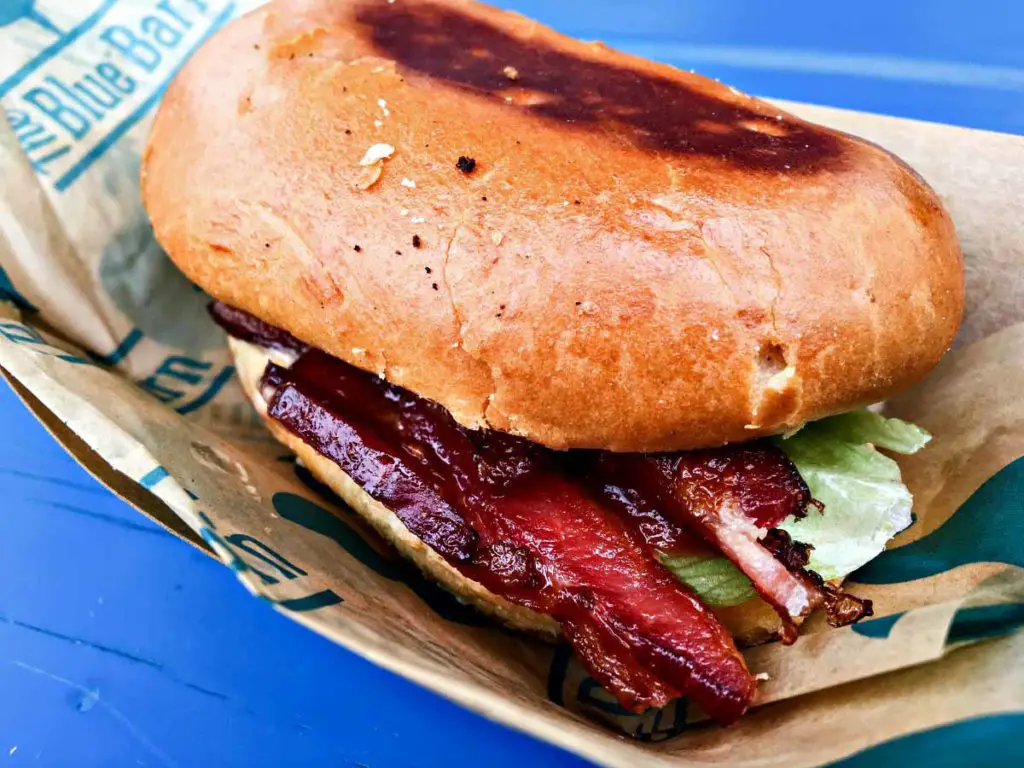 At the Blue Barn, I tasted a delicious candied bacon BLT. Also located here there was a Caramel Apple Pi Cider. Yum!
The Rabbit Hole's Carpe Diem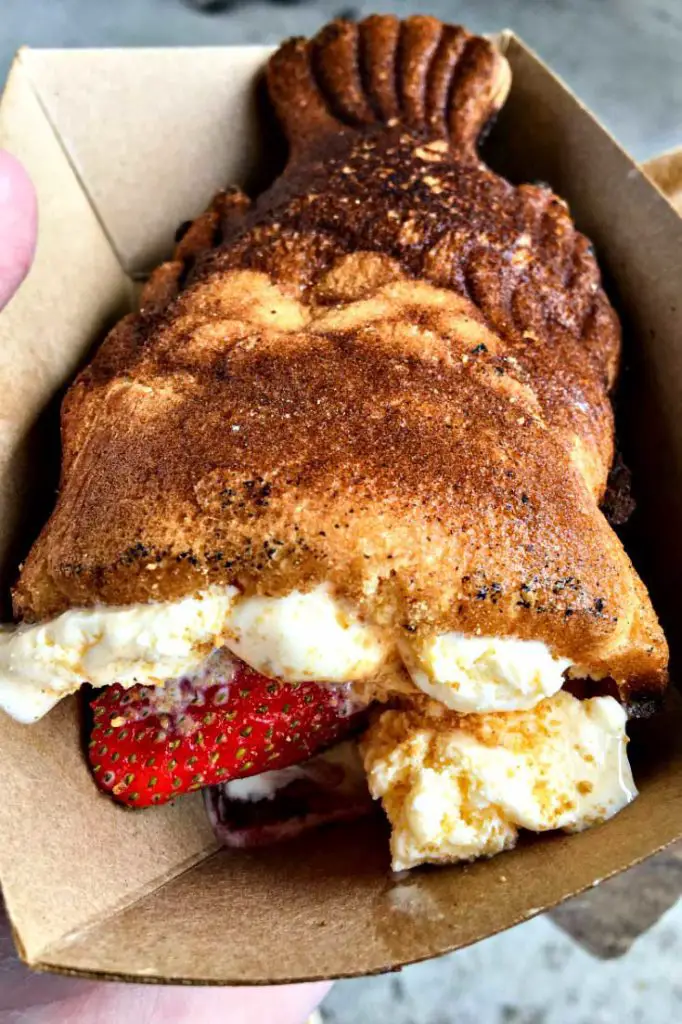 Created by the Rabbit Hole, a now-closed Korean-fusion eatery based at the Midtown Global Market in Minneapolis, this decadent dish featured a miso waffle cone filled with a strawberry balsamic filling, vanilla ice cream, graham cracker crumble, and fresh strawberry.
Though the new foods at the Minnesota State Fair change yearly, I'm sure you'll find foods to tantalize your taste buds just as I did in 2016!
In 2023, try new foods such as:
Cheese Curd Stuffed Pizza Pretzel
Cheesecake Curds
Birthday Cake Mini Donuts
Donut Delights — Deep-fried bacon-wrapped mini donuts topped with peanut butter and a raspberry sauce
Fried Butternut Squash Ravioli
Planning to try these Minnesota State Fair foods this year?
Whether you are a seasoned State Fair veteran or a rookie like I was in 2016, you may find some of the following resources helpful for eating your way around the Minnesota State Fair. I felt completely overwhelmed walking into the fair without a game plan!
First, I suggest using the Minnesota State Fair's food finder before you get to the fair to figure out where your favorite foods are. Also, before you go, check out all the new foods at this year's fair. Like beer? I found some tasty craft beers at the 2016 fair, and you'll find specialty brews for 2023, too.
Where to Stay Near the Minnesota State Fair
Are you attending the Minnesota State Fair from out of town? If so, I recommend staying near the fairgrounds in Roseville like I did. From the Home2 Suites by Hilton, I was able to take a shuttle to the buses that run to and from the fairgrounds.
You can use the search box below to find and book your hotel now!

Read More
Save this post to your Minnesota, Midwest Travel, or Food Travel board on Pinterest for later!