Though Madison, Wisconsin, is the capital of the Badger State and home to the University of Wisconsin, you probably haven't thought to book your next trip there.
In May, I spent two nights there as part of my Midwest Epicurean Adventure. During my stay, I pinpointed five reasons why we should all be planning our next vacation in Wisconsin's second largest city.
So, why should you visit Madison?
Three Words: Fried Cheese Curds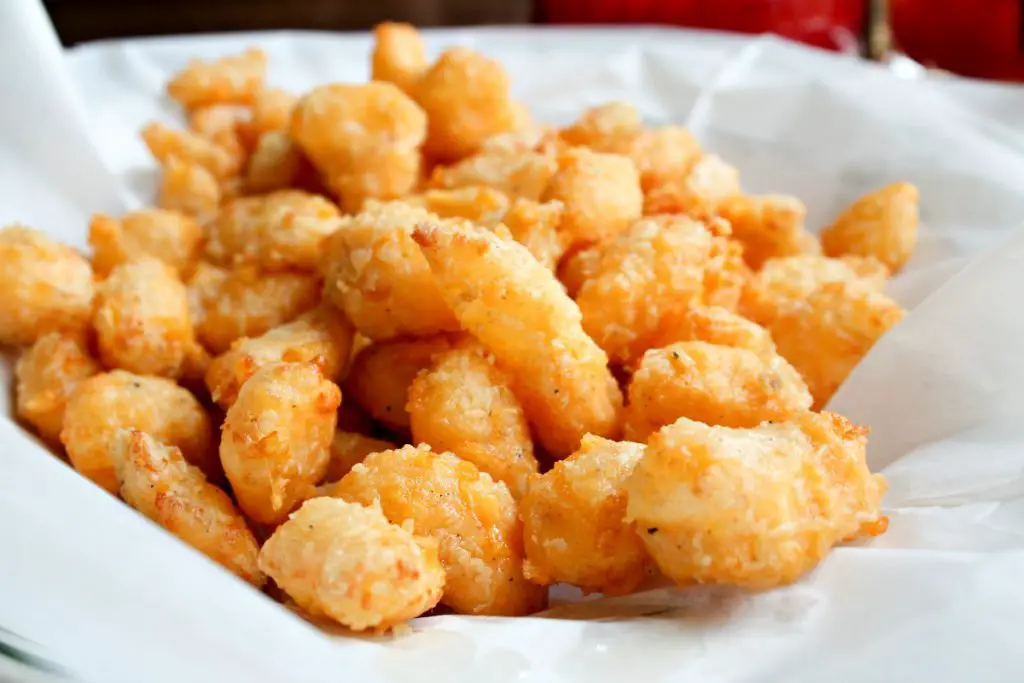 I know. This sounds very stereotypical, and you were expecting me, a travel and food writer, to dig a little deeper, right?
Well, it's not that the Madison food scene is lacking. In fact, I had refined comfort food at The Wise Restaurant & Bar and Graze that proved chefs in the Midwest speak to our souls with their cooking.
I wouldn't say Madison surprised me with its elevated comfort-food scene. Living across one of the Great Lakes from Wisconsin, I knew what America's Dairyland was capable of producing. But, the state capital and college town still managed to impress me as a food-travel destination.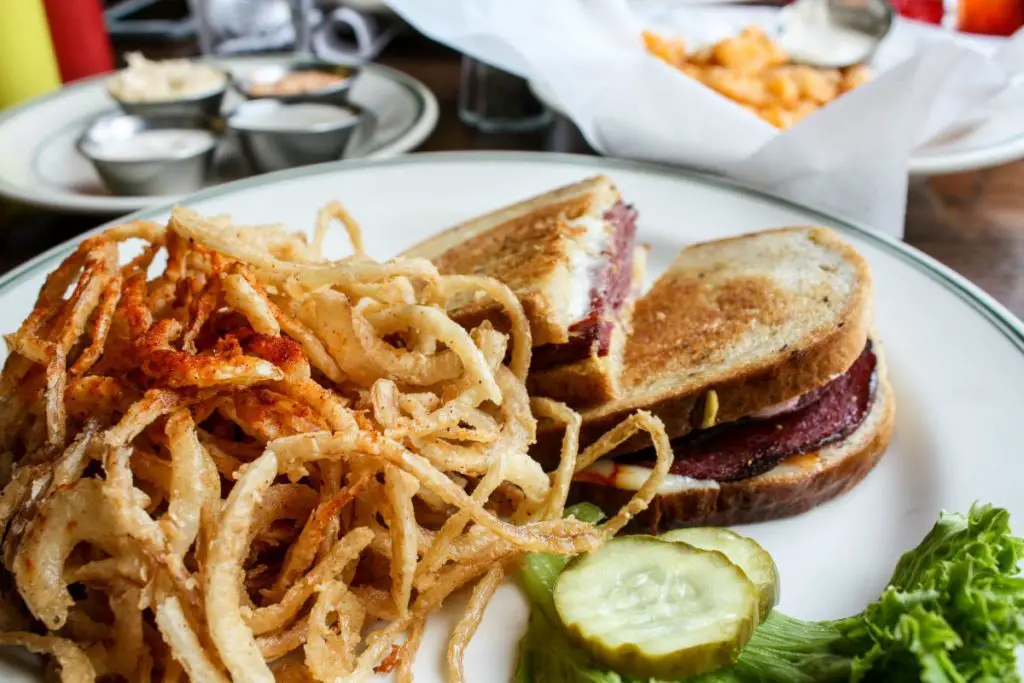 For my fellow culinary travelers, these are the restaurants where I dined:
Graze — This gastropub from chef Tory Miller has stunning views of the Wisconsin State Capitol. If you order the burger, it's served on an English muffin. Unique, right?
Marigold Kitchen — This casual breakfast eatery and cafe makes everything from scratch. They use local eggs and bread, too. I highly recommend the daily scramble, and the potatoes are not to be missed. Both savory and sweet breakfast fare available!
The Old Fashioned — If you want cheese, beer and brats, this is the traditional Wisconsin restaurant for you.
The Wise Restaurant & Bar — Located inside HotelRED, this isn't your average hotel cuisine. Here you'll find Midwest comforts with the chef's New Orleans influence.
Mickies Dairy Bar — A Madison staple and favorite among University of Wisconsin students, this cash-only 1950s diner serves heaping breakfast portions and chocolate shakes about which locals absolutely rave.
Since I've clarified that I did my duty of learning all that I can about Madison's food scene in less than 48 hours, let me explain why you need to have fried cheese curds — and where to find them.
What is a cheese curd, you ask?
Well, it's a by-product of making cheese. Naturally, areas with cheese factories — like Wisconsin — are where you'll find them.
Eating fresh cheese curds, you'll notice a spongy texture, cheesy flavor, and a little squeak noise when you bite down.
Why eat cheese curds deep fried?
Because they're sinfully delicious. And addictive.
The cheese softens, but it's not oozing out of its fried batter encasement. It is almost like eating mozzarella sticks, but with nugget-sized cheddar curds instead.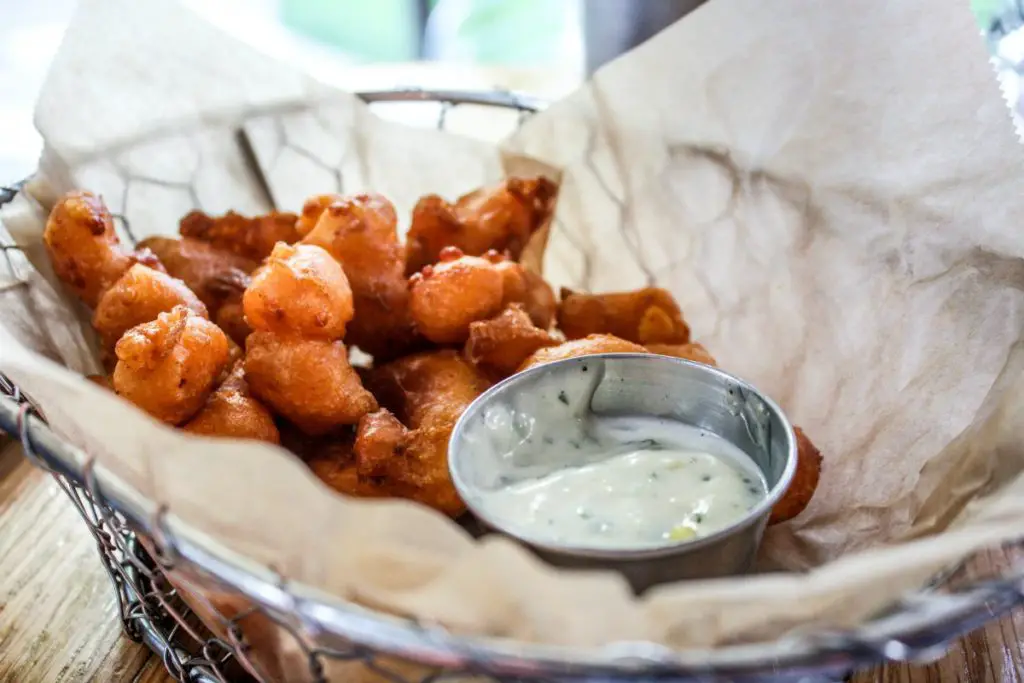 Deep-fried cheese curds are truly a Wisconsin staple. Once relegated a state fair food, fried cheese curds are now found on the menus of Madison's finest gastropubs.
So, where will you find the best deep-fried cheese curds in Madison?
The Old Fashioned — Tried by yours truly, these house-made beer-battered Wisconsin cheese curds are highly addictive. You have a choice of dipping sauces — paprika, buttermilk ranch, roasted garlic, and Tiger Blue. You really can't go wrong, and for the extra 50 cents per sauce, it's worth trying them all!
Merchant — Highly toted by locals I met, these locally sourced cheese curds are fried and can be served "buffalo style" with buttermilk ranch. Pair them with a hand-crafted cocktail!
Graze — When I tweeted this picture of me eating my first cheese curds, a local tweeted back that I'd already found the best in Madison. Sourced from Wisconsin cheesemaker Hook's, these cheddar curds are fried in a vodka batter and served with house-made ranch.
See what I mean about the upscale nature of Madison's comfort-food scene? Now, if you want to take a break from deep-fried cheese, check out my next foodie reason to visit Madison!
Madison Hosts One Of The Nation's Largest Farmers' Markets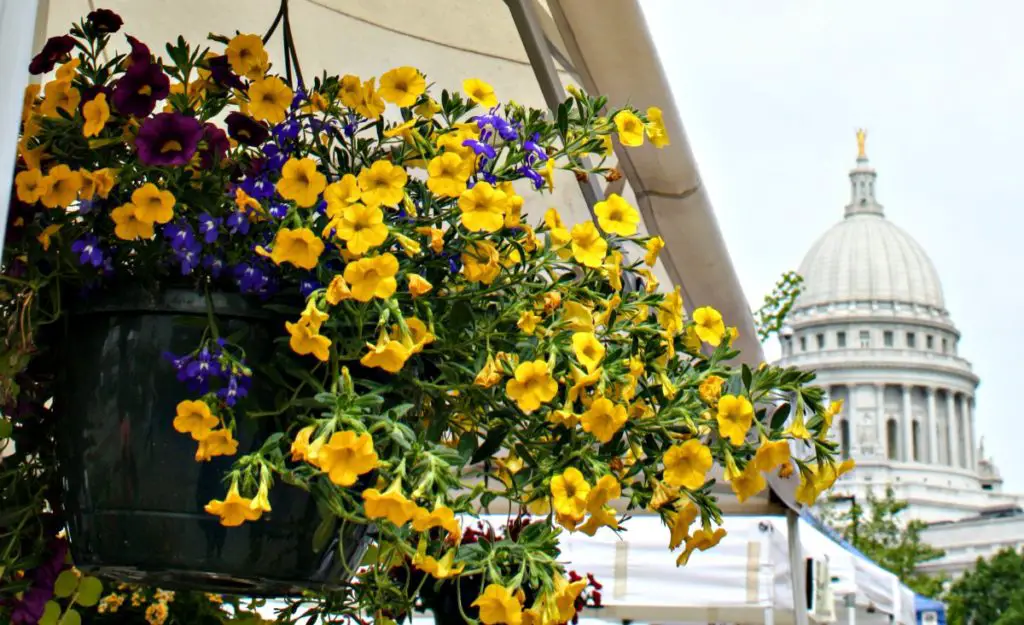 Flowers, vegetables, cheese — you'll find it all at the Dane County Farmers' Market!
On a typical Saturday, 175 booths wrap around the Wisconsin State Capitol square at the largest producers-only farmers' market in the United States, market manager Sarah Elliott told me.
Visitors will find baked goods, snack sticks, fresh produce, herbs, cheese (curds too, of course), and flowers — all from local Wisconsin producers. You could eat from stall to stall, or start your day like a local with brunch at nearby Marigold Kitchen and then browse the market.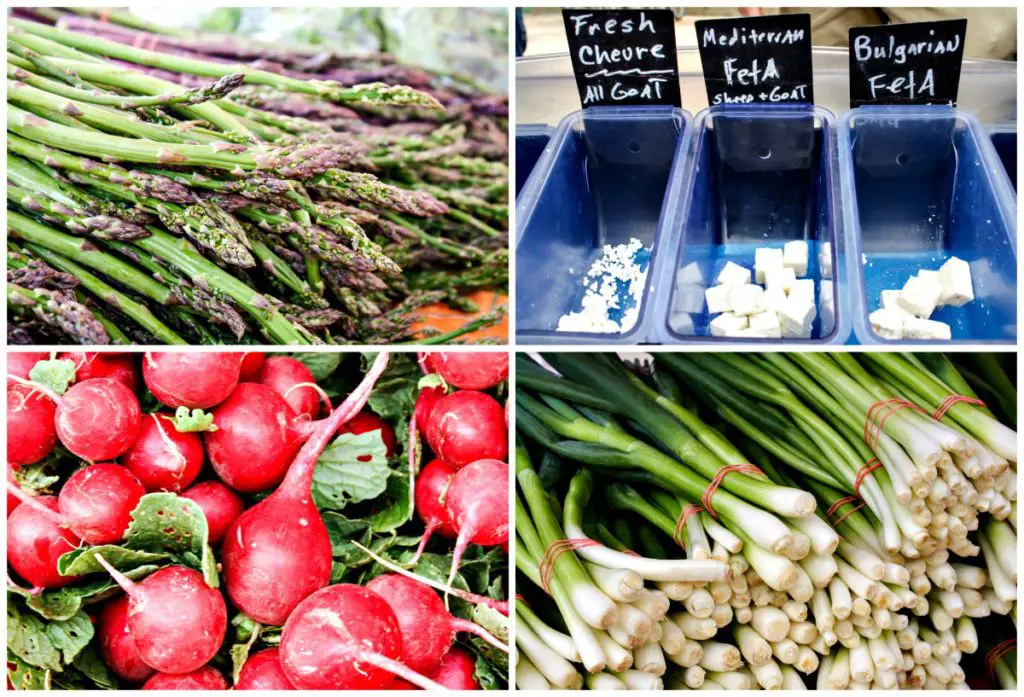 The market is open from 6 a.m. to 2 p.m. almost every weekend from mid-April through early November. It moves indoors for the late fall season.
In addition to the Saturday market, there is a Wednesday market with about 40 vendors on the 200 block of Martin Luther King Jr. Boulevard with views of the capitol building. This market is open from 8:30 a.m. to 2 p.m. every Wednesday from late April to early November.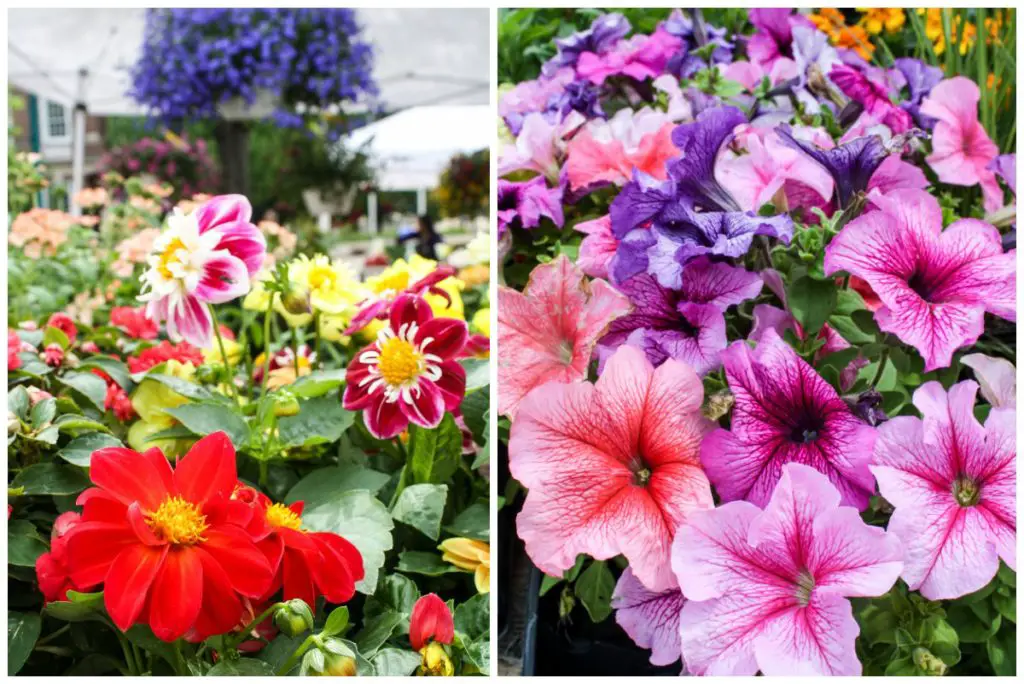 If you don't happen to be visiting on a Saturday or Wednesday, my next reason to visit Madison has you covered.
Madison Has It All: Art, Culture, Politics, Nature And Sports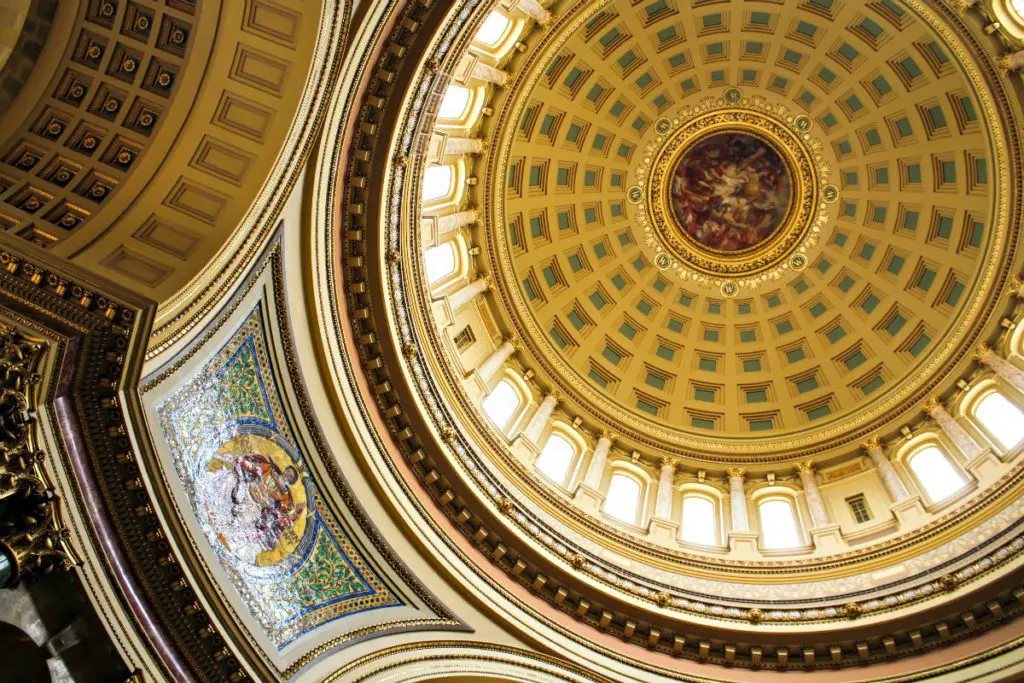 As the home of the University of Wisconsin, Madison exudes that cool college-town vibe I've also noticed in Ann Arbor, Michigan, and Boulder, Colorado. It's also a very "walkable" and scenic city with five inland lakes, more than 200 city parks, and a variety of attractions.
So, if you are not a foodie, no problem. It seems Madison has something for everyone:
Now, you know where to eat and what to do in Madison, but where will you stay? Well …
You Can Relax In Luxurious Lodging
When you think of Madison, do you think of contemporary and trendy hotels?
Trust me, you should.
I stayed one night at HotelRED, a hip boutique hotel. Conveniently located for dining and exploring around Madison, HotelRED also offers a variety of amenities — grocery pick-up, complimentary on-site parking, airport shuttle, and complimentary seasonal boat rentals for nearby Lake Wingra — that make a guest feel welcome and stress-free.
The Madison area also has charming bed & breakfast options and offers fantastic deals during Madison Hotel Week.
With one of Madison's luxurious accommodations as your home base, you can take a …
Day Trip For Delicious Wisconsin Beer And Cheese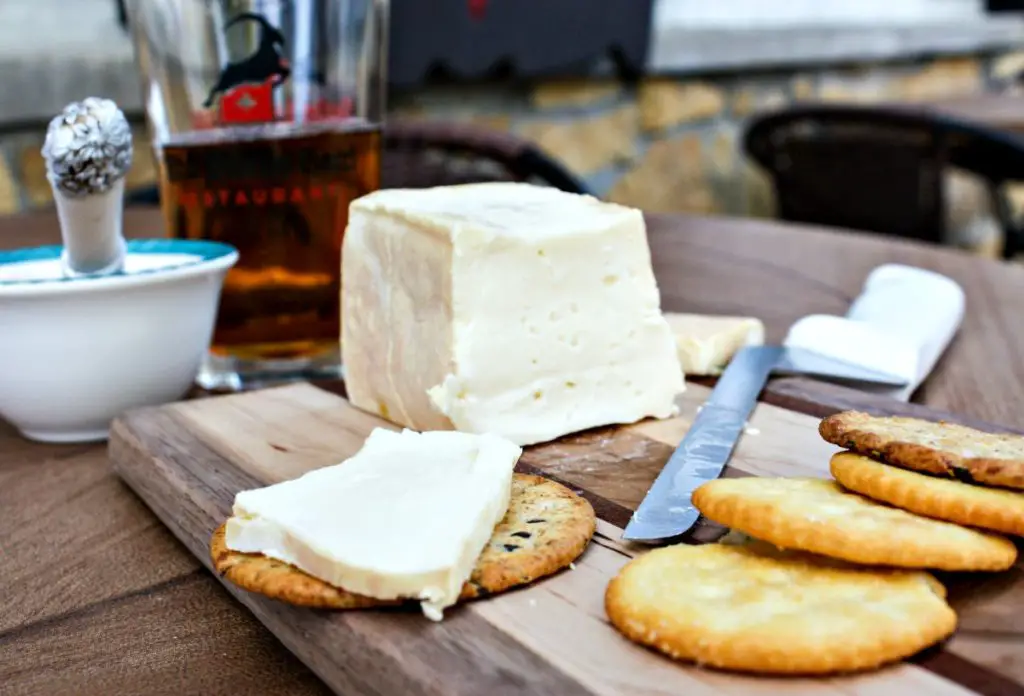 Located about 1.5 hours from Milwaukee, 2.5 from Chicago, and four hours from Minnesota's Twin Cities, Madison is conveniently positioned for a Midwest road trip. It also sits right in the heart of America's Dairyland — perfect for cheese lovers looking to visit Wisconsin's creameries.
Less than 30 miles from Madison are the rolling hills, sprawling farmland, and traditional Alpine architecture of Monroe County — home to the Swiss Cheese Capital of the United States. Stop for a pint of Spotted Cow at New Glarus Brewing Company and cheese at Edelweiss Cheese Shop!
Are You Ready To Plan Your Trip To Madison, Wisconsin?
Pin this post for later!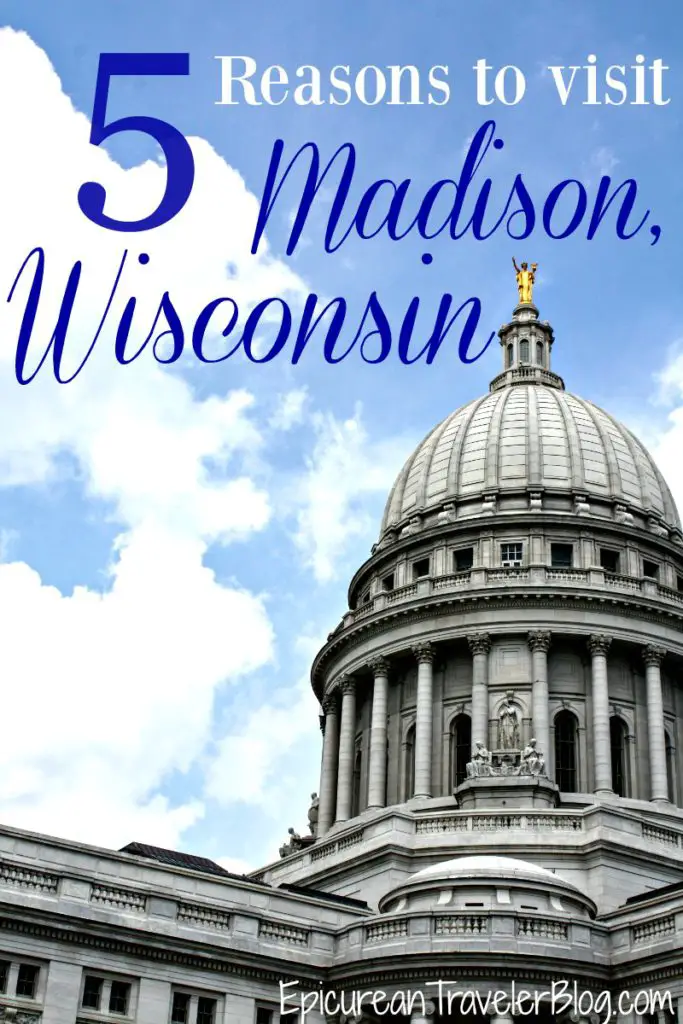 If You Liked This Post About Madison, You Might Also Like …

Why would you like to visit Madison? Tell me about it in a comment below!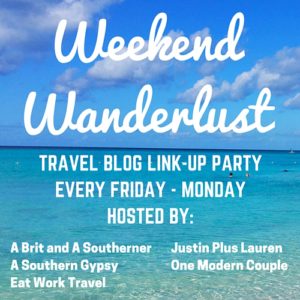 Disclosure: I'd like to thank HotelRED for hosting me for one night and dinner at The Wise Restaurant & Bar and Visit Madison for their itinerary suggestions and lunch at the Old Fashioned. I was not otherwise compensated for this post.