If you thought the Wisconsin culinary scene was all about cheese, brats, and lager, dining at The Wise Restaurant & Bar will open your eyes to how Midwest cuisine can be refined while still as comforting as it has always been.
While visiting Madison in late May, I was invited to dine at The Wise during my stay at HotelRED. The restaurant is located in the contemporary hotel's lobby level, so it is particularly convenient for hotel guests.
Though located inside HotelRED, The Wise maintains its own identity. With world maps adorning the walls, the gastropub pays homage to great authors and thinkers.
That inspiration is poured into the dishes created by chef Mike Magee. The chef's thoughtful take on hearty Wisconsin comfort foods showcases approachable complexity and his New Orleans roots.
The Wise: The Food
Keeping with the literary theme, The Wise menu is split into chapters. Sharable small plates — like the chorizo stuffed dates, cheese curds, and Spanish meatballs — are listed in Chapter 1. Chapters 2 and 3 feature entrees, and the footnotes section lists the side dishes.
After asking me about the kind of food I enjoy, the chef selected three dishes for me. Each of them were vegetarian or could easily be made so.
The first of my upscale comfort foods was a ricotta gnocchi with wild mushrooms, asparagus, peas, leeks, mint, and Manchego cheese in a brown butter sauce.
Listed among the lighter entrees of Chapter 2, the gnocchi actually seemed like it would be a substantial portion, especially if you are planning on dessert. And, you should plan on dessert, but more on that later.
Using asparagus in the gnocchi dish is just one way The Wise's menu features seasonal ingredients. The Wise also seems dedicated to using local ingredients.
Next, I ate — and I really couldn't stop eating — the charred cauliflower. Cauliflower, a longtime favorite of mine that seems to be the next trendy vegetable at restaurants, is the hero of this highly praised dish. Seriously, both bartenders suggested this dish, and a local Madison blogger said she was "swooning so hard" over it.
The combination of spicy, sweet, and bitter flavors plus a mix of textures made this dish so appealing. Though this delicious dish will continue to evolve, the chef said it will likely remain on the menu in some form. I highly recommend you order it when you dine at The Wise. Even if you aren't a vegetarian or veggie lover like me, trust me on this one.
The third dish I tasted was a delicious risotto. Normally it's topped with seared shrimp, which I think would pull this dish together much better than the cod.  Though the lemon oil overpowered the other flavors in the first couple bites, I loved that this creamy risotto was vibrantly colorful and flavorful. It was packed with veggies and the chorizo added a salty respite from the sweet and zesty lemon flavor.
Although the risotto may not be a dish I'd order again, I found it intriguing and appreciated the chef's creativity and Louisiana creole influence.
And, that brings me to dessert. This vanilla bean crème brûlée is not to be missed. The custard is so creamy and dreamy. In my notes I wrote, "So, so good. I want more." It paired so nicely with the No Fig Deal cocktail, too.
The Wise: The Drinks
Forever will I be grateful to The Wise bartenders Ashley and Jim for introducing me to fig vodka. It is a game changer.
The first cocktail I had was No Fig Deal. It's Figenza vodka with a brut sparkling wine. The classy cocktail was delicately balanced and sweet. Not only did it pair nicely with my meal, it perfectly complemented the crème brûlée.
The Wise: Ambiance
The open dining room's golden wood tables adorned with cheerful yellow flowers created a rustic charm reminiscent of a farmhouse. Fitting for a restaurant serving traditional Midwest fare with an updated and upscale twist, that country kitchen feel is juxtaposed with a modern design and a sleek, sparkling black bar.
Chic yet also casual, the space welcomes visitors and locals alike to sip luscious libations or indulge in the soul-warming comforts of its Wisconsin-centric cuisine.
Things To Know Before Dining At The Wise
Parking: Complimentary at HotelRED
Prices: Moderate
Vegetarian friendly
Seasonal menu
Location: Inside HotelRED, 1501 Monroe Street, Madison, WI 53711
What is your favorite comfort food?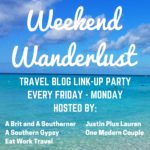 Disclaimer: I would like to thank The Wise Restaurant & Bar and HotelRED for my complimentary meal. I was not otherwise compensated for this post. As always, all opinions are my own.
Save