I've not yet been to El Salvador, but after dining at a local pupuseria, it feels like my taste buds have. Pupuseria El Salvador La Original is a casual restaurant serving delicious Salvadoran and Central American cuisine in the Grand Rapids, Michigan, area. I credit it with introducing me to my latest foodie obsession: the pupusa.
What is a Pupusa?
This traditional Salvadoran dish is a thick masa-corn-flour pancake usually filled with a combination of cheese, refried beans, chicharrón (a seasoned pork paste), and/or queso con loroco, a flower that grows in Central America. Traditionally, it is served with curtido, a pickled cabbage slaw made with red chiles and vinegar.
If you are still having difficulty picturing a pupusa, think of it as a cross between a Venezuelan arepa and a savory French crepe — with a heaping portion of cheese in the stuffing.
Pupuseria El Salvador: The Food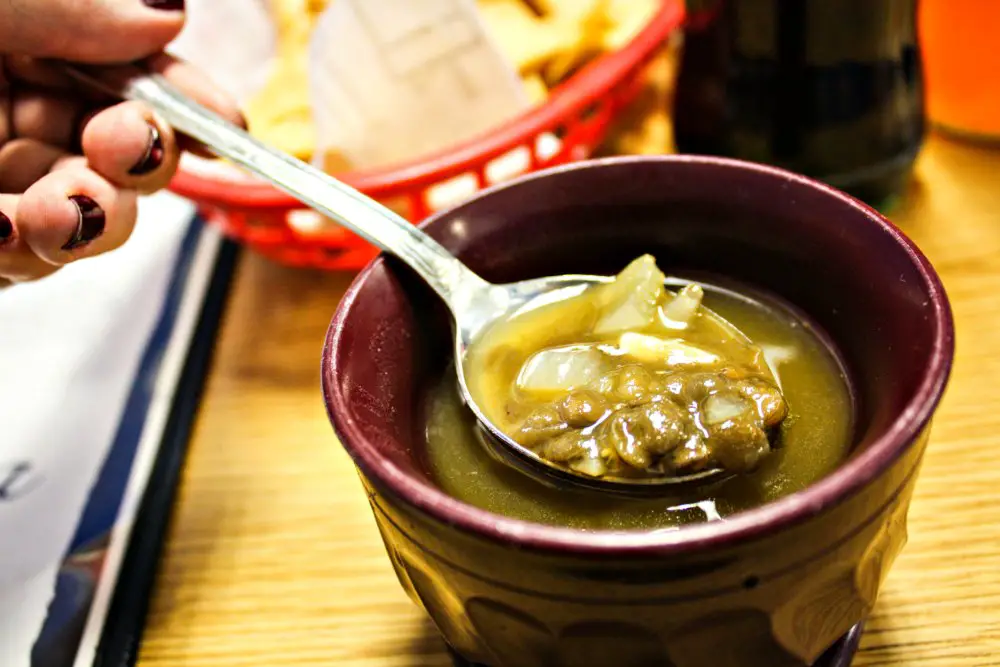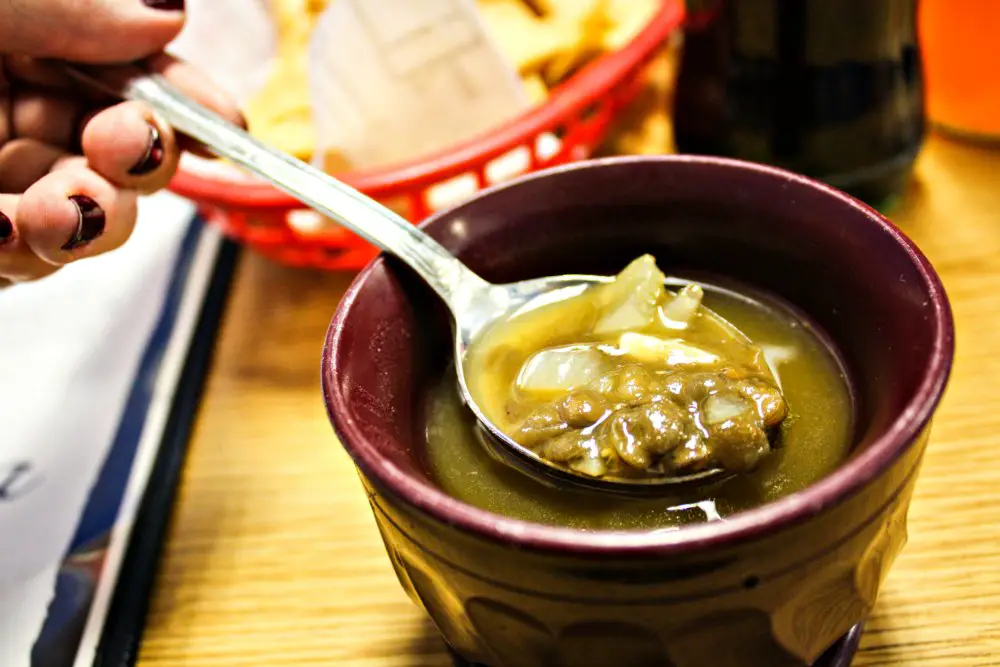 My delicious meal began with complimentary chips and salsa and a warm cup of lentil soup. The tortilla chips were thick with a great crunch and served with squeezable bottles containing two varieties of salsa — a mild red and a spicier verde. I only wish there had been a small dish for the salsas to make it easier for dipping. Yet, I have to say the rustic lentil soup was a welcomed touch of hospitality on a cold January night.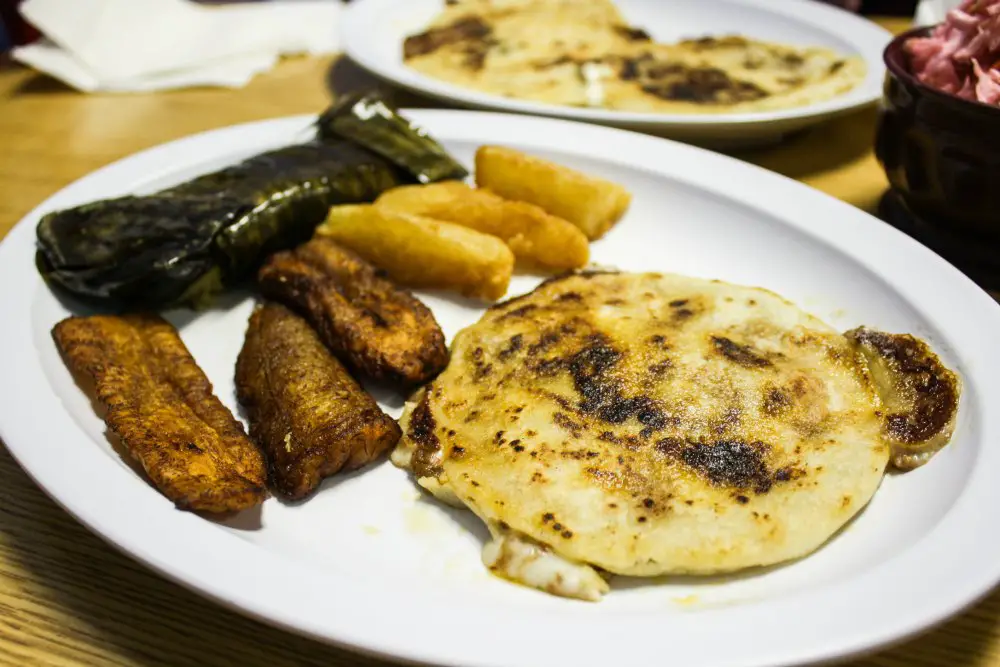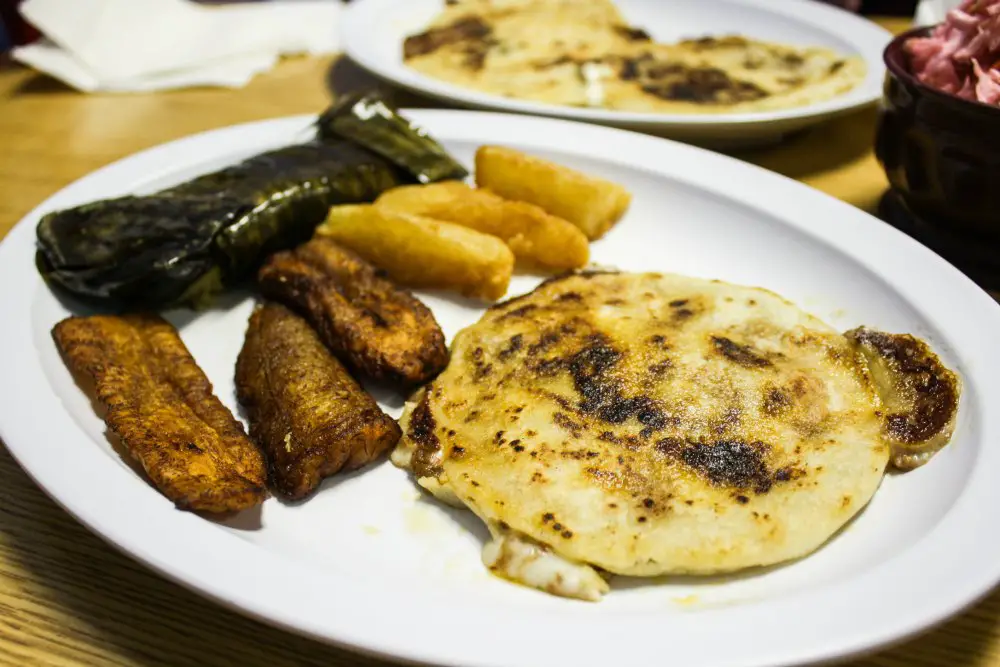 Dining with me was a fellow Grand Rapids food enthusiast, and it was a recommendation he had received from a local chef that sent us in search of pupusas and plantains. We ended up ordering a variety of pupusas and a combination plate of yuca frita, plantains, and a tamale to share.
I'm always a fan of yuca, a starchy root vegetable that grows in tropical and sub-tropical regions and is similar to potatoes. I'm especially into yuca frita, when the plant is prepared like a French fry.
Likewise, I also love fried plantains. Seriously, I can't get enough, and the plantains at Pupuseria El Salvador did not disappoint.
If you also enjoy plantains and yuca, I'd recommend the combination appetizer to share among two or three diners.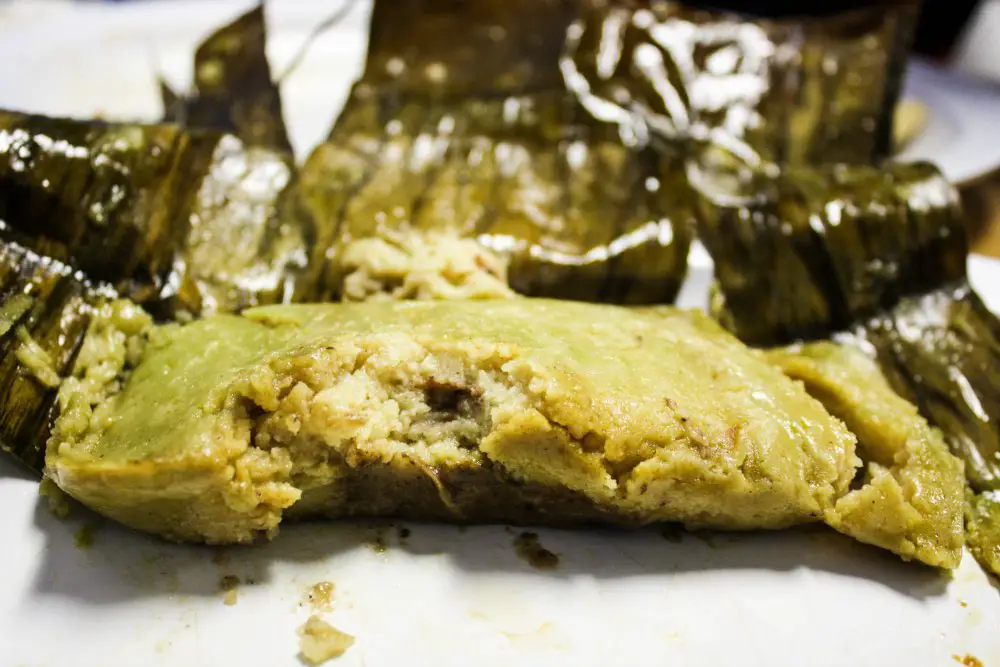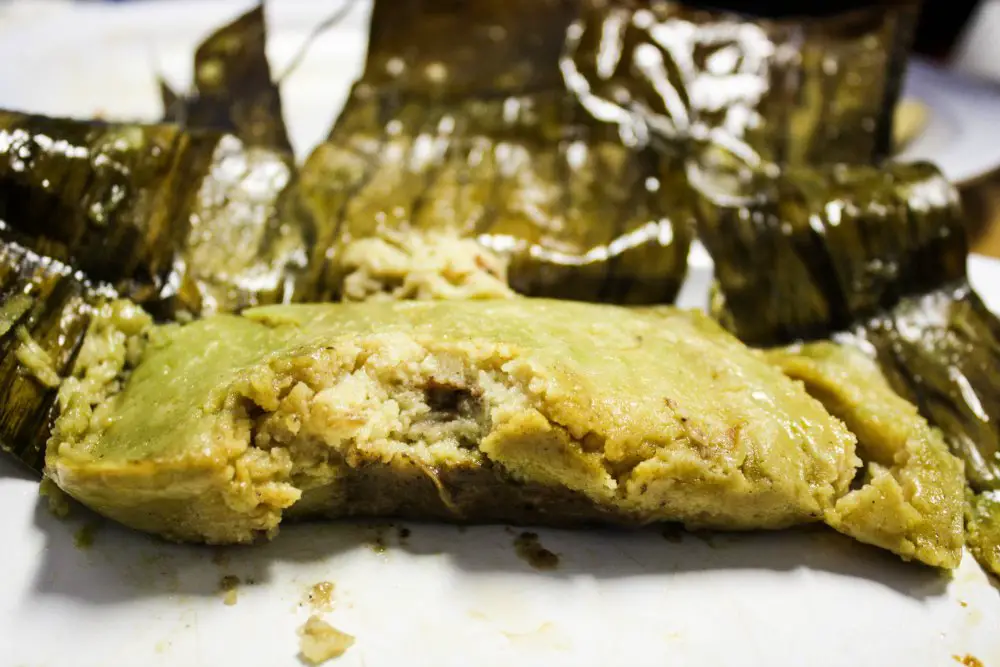 Stuffed with beans, the tamale was one of the best I've ever eaten. It wasn't at all dry or dense, and it seemed like a sizable portion, too.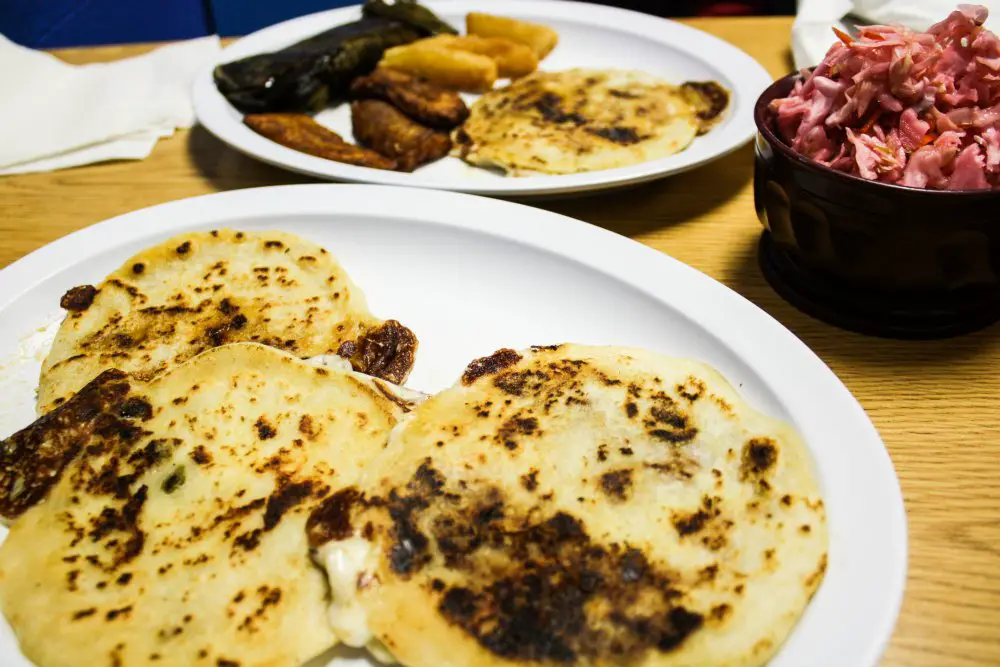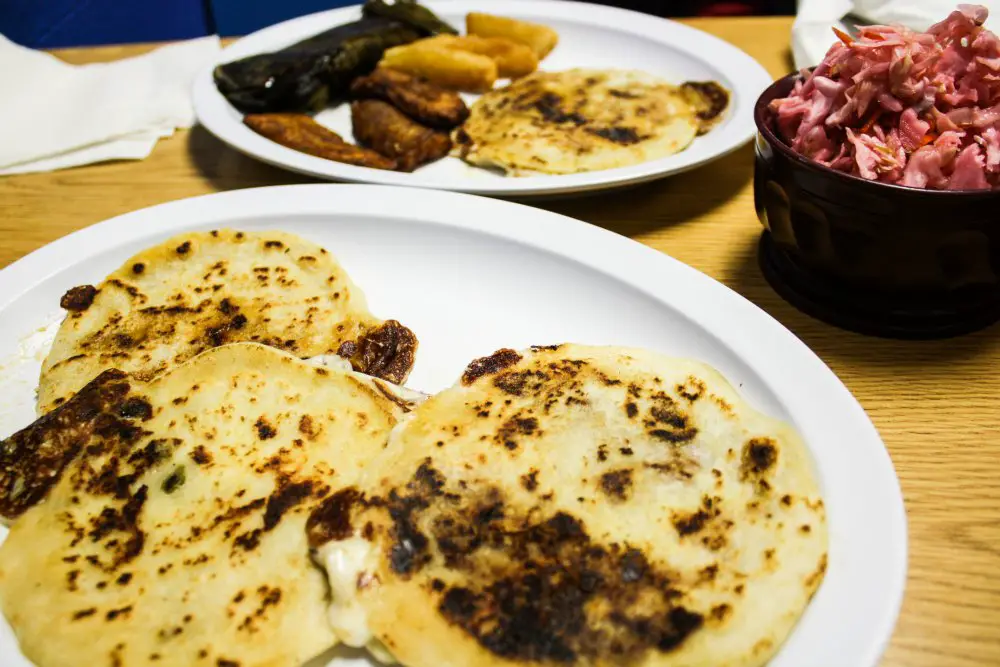 Featuring about two dozen kinds of pupusas on the menu, Pupuseria El Salvador offers a mix of authentic flavors and a couple surprising varieties.
We tried the more traditional pupusas stuffed with pork, shrimp, beans, and cheese. We also added a little variety with the "Mexicana," stuffed with cactus and jalapeño peppers. To top it off, we ended our incredible and filling meal with a Hawaiian pupusa containing ham, cheese, and pineapple. They were all delicious, but my favorites were the more traditional ones.
Tasting multiple flavors and attempting to guess which ones we were biting into since all the pupusas looked alike until we cut into them was a fun dining experience.

Pupuseria El Salvador: The Drinks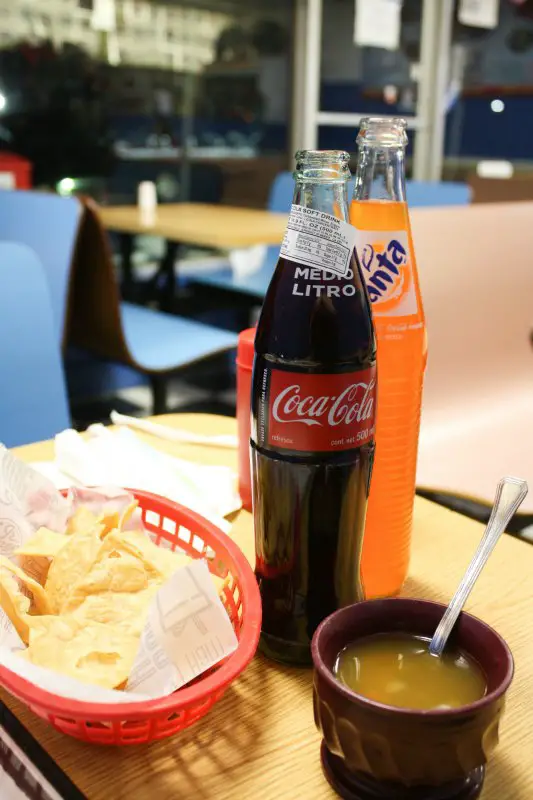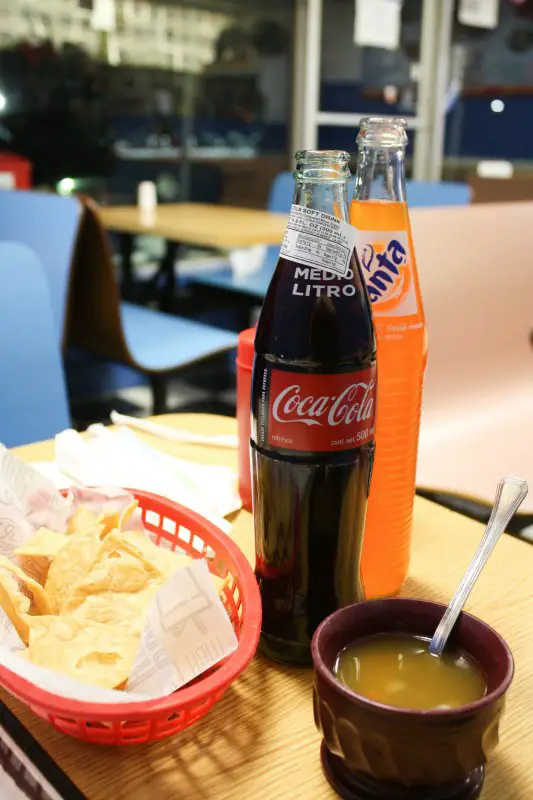 Pupuseria El Salvador is an eatery I highly recommend for the food much more so than the drinks. With that said, I feel like Coke (or Cerveza, if you are going that route) goes best with most Latin cuisine, and it would be hard to find a glass Coke bottle larger than the one I was served.
Pupuseria El Salvador: The Service + Ambiance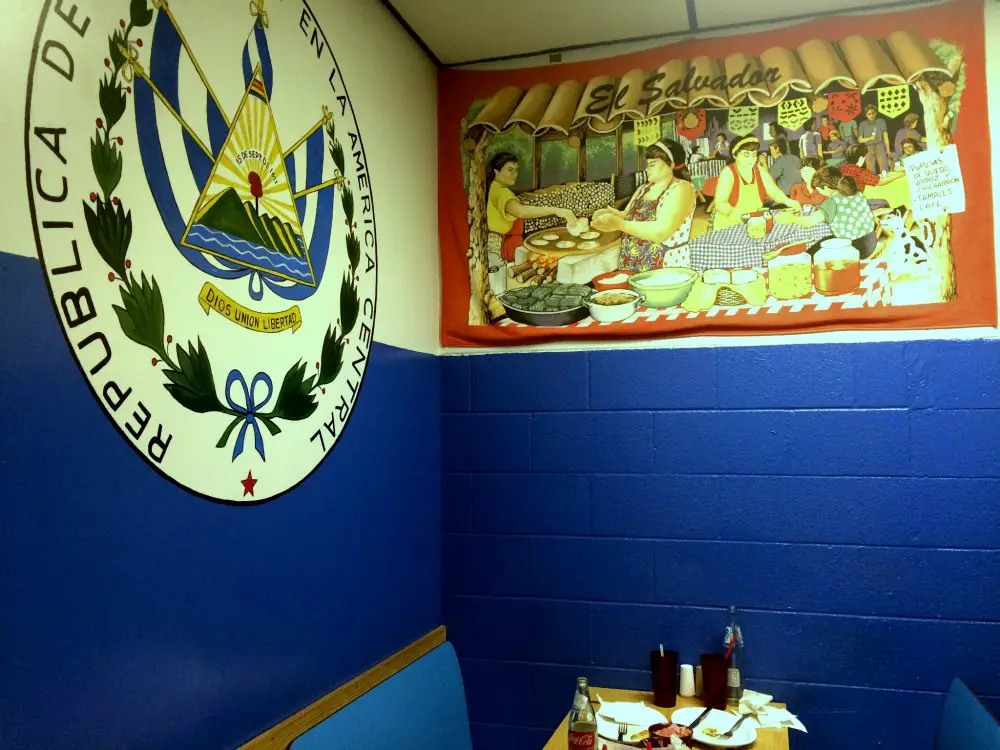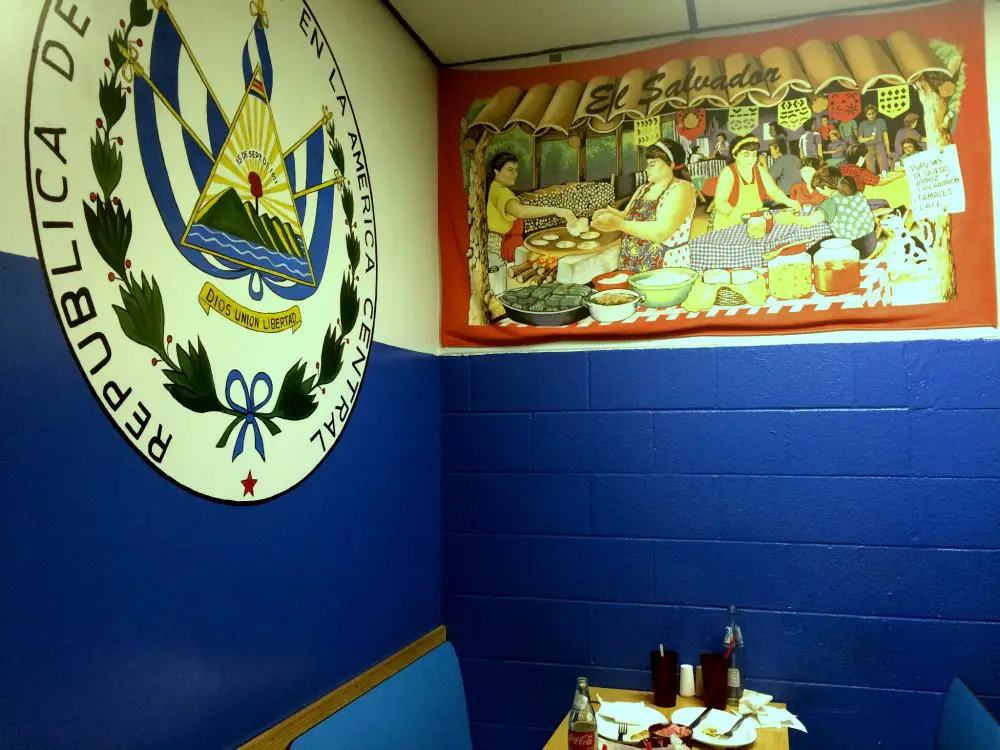 Walking into Pupuseria El Salvador, I noticed a TV in the corner tuned to a Spanish station and a mural depicting El Salvador's coat of arms, but I wasn't really sure how to navigate the restaurant.
Do you seat yourself? Do you order at the counter where there is a menu posted on the wall? Do you pay at the counter, or does your server collect your check?
Our waitress quickly greeted us, asking if we would be dining in and telling us we could take a seat at an empty table. We were dining a bit late for dinner, so it was rather quiet. Only two other tables were occupied during our meal.
Both of us were rookies at Salvadoran dining, so luckily our waitress offered us some pupusa recommendations. I found both our waitress and the man at the counter, who asked us how our meal was when we paid, quite friendly. As it turns out, you do take your bill up to the counter to pay after your meal.
I will warn you that the small dining room was a bit chilly in the winter, as the storefront is all windows.
Pupuseria El Salvador
Location:

4639 Division Ave S, Grand Rapids, MI 49548

Parking: Small parking lot
Price: Budget-friendly
Pay at the counter
Take-out available
Great for foodies and casual dining with friends or family
Now that I've had my first pupuseria experience, I can't wait to try more!
Have you ever eaten pupusas or Salvadoran food?