Fowling — A Truly Unique Detroit Experience
Like Vernors ginger ale, Motown music and Shinola watches, the Motor City has another uniquely-Detroit contribution to offer the world: Fowling.
What is fowling, you ask?
Well, I'm sure some may classify it as a sport. Who knows? Maybe in the future we'll be crowded around the TVs at our local sports bars watching an ESPN-broadcast of the ultimate fowling tournament.
For now, I'd say it is best classified as one hell of a drinking game.
As our fowling guide explained, the No. 1 rule in fowling is that if you are not drinking, you are cheating. The game was birthed at an Indy 500 tailgate, after all.
Essentially, there is a lane with a set of bowling pins on a low wooden platform at each end. The pins are set up in a pyramid — just like at a bowling alley. The fowlers then throw, lob, side-arm or granny toss an American football down the lane, hoping to knock their opponents' pins over.
If you like playing tailgate classics such as cornhole, horseshoes or even beer pong, you'll probably enjoy fowling.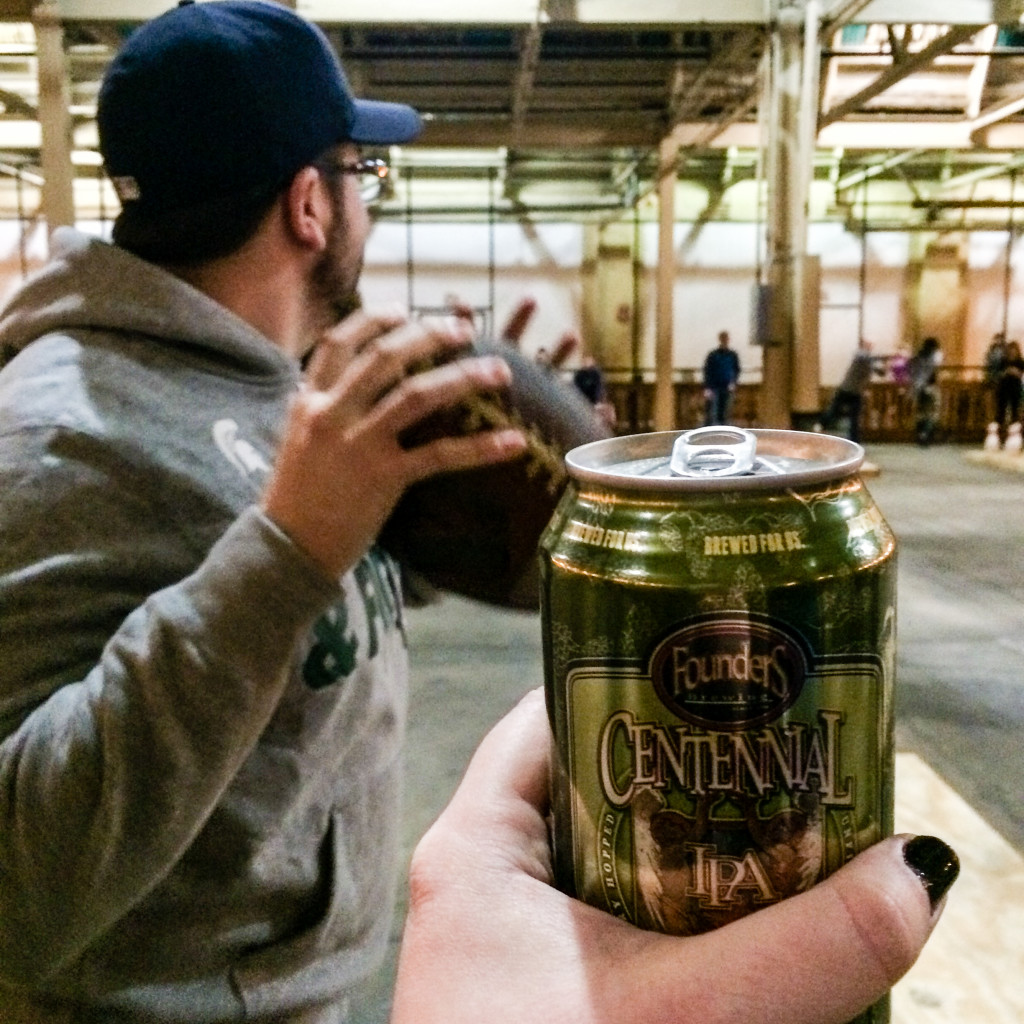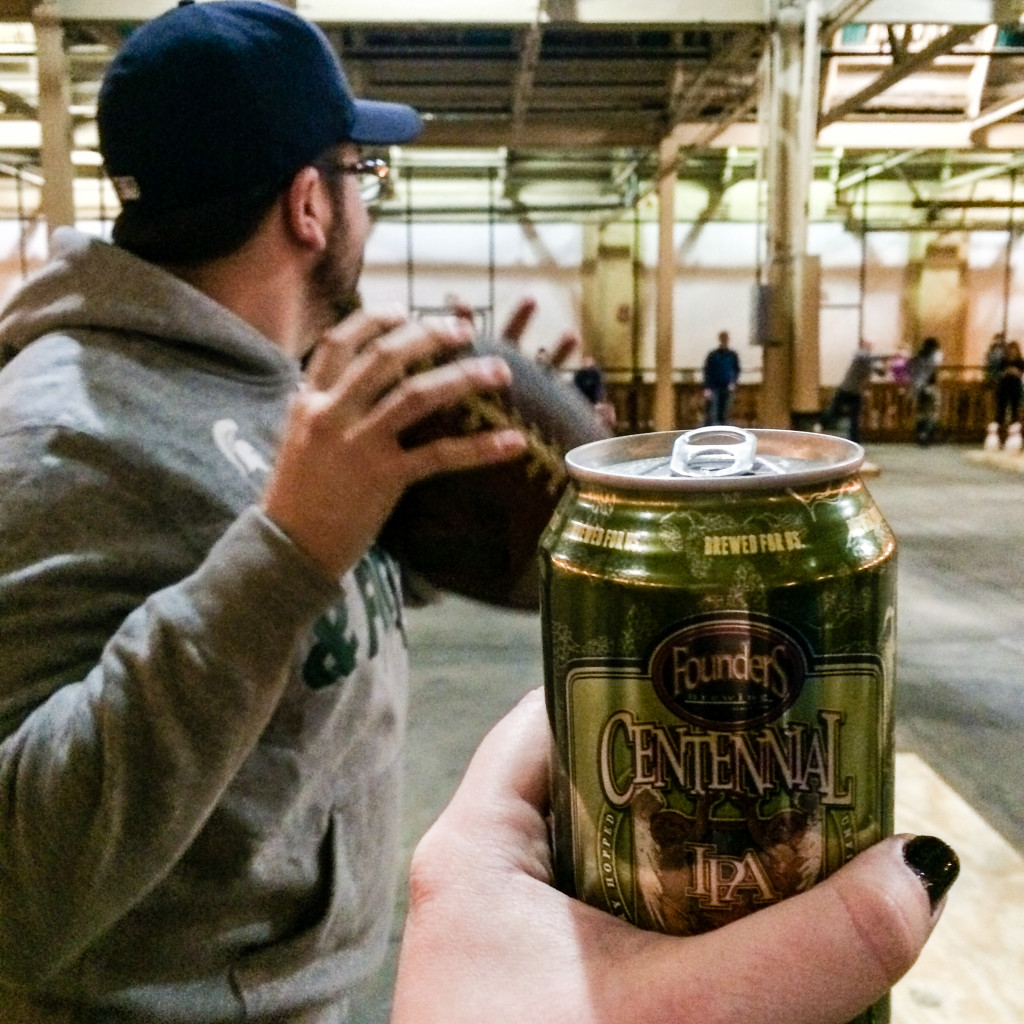 Where do you fowl, you ask?
Fowling started as a tailgate game, so if you are tailgating a Detroit Lions game, maybe you'll stumble upon it. However, if you want to guarantee a chance to fowl, plan to spend a couple hours at the Fowling Warehouse in Hamtramck, a little city completely surrounded by Detroit.
The Fowling Warehouse is outfitted with two bars and tables where you can hang out while waiting for an open lane. The bar is stocked with a ton of Michigan craft beers. My friends also enjoyed the Mystery Beer vending machine. A $4 mystery beer could be a New Belgium Shift or a Sierra Nevada Pale Ale!
Open fowling costs $10, and you just hop on an open lane or, if the lanes are full, find other open fowlers and play the winning team. I recommend getting a group of six together and reserving a lane for two hours.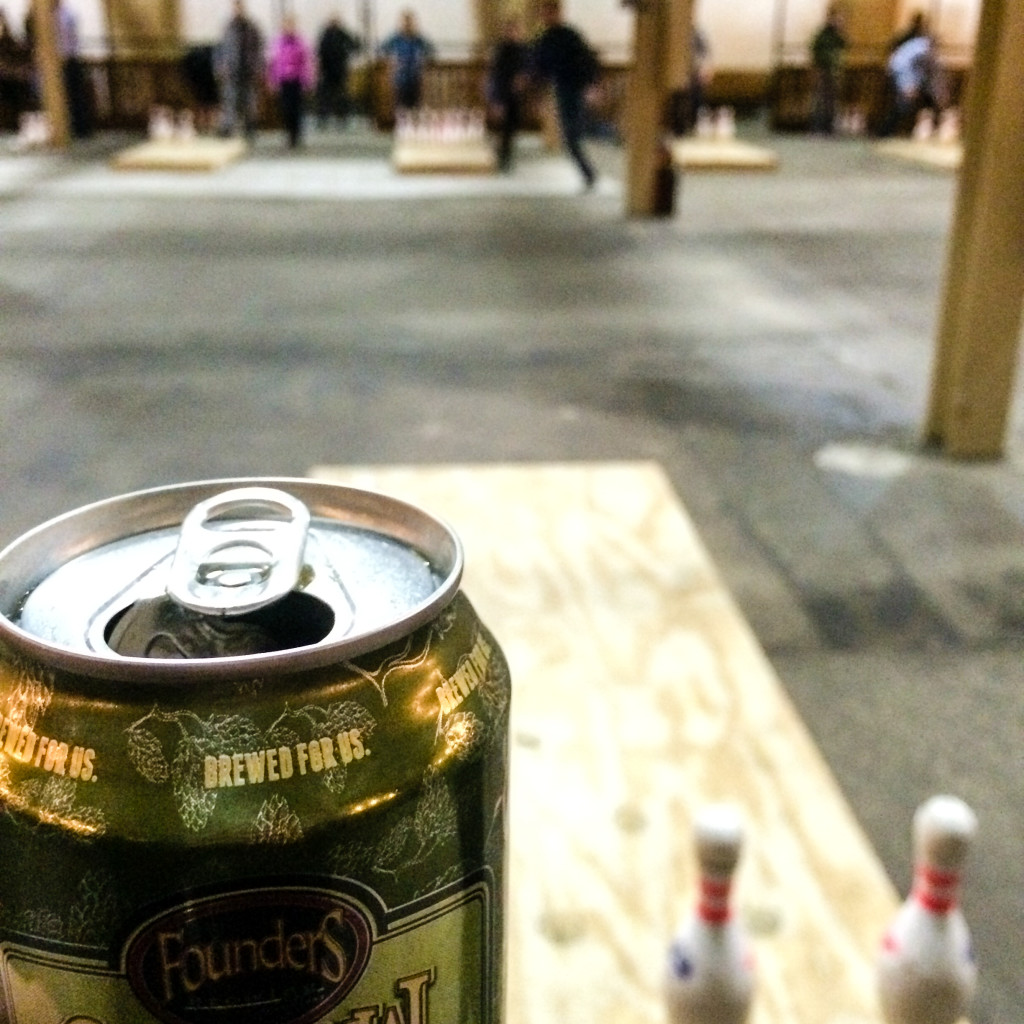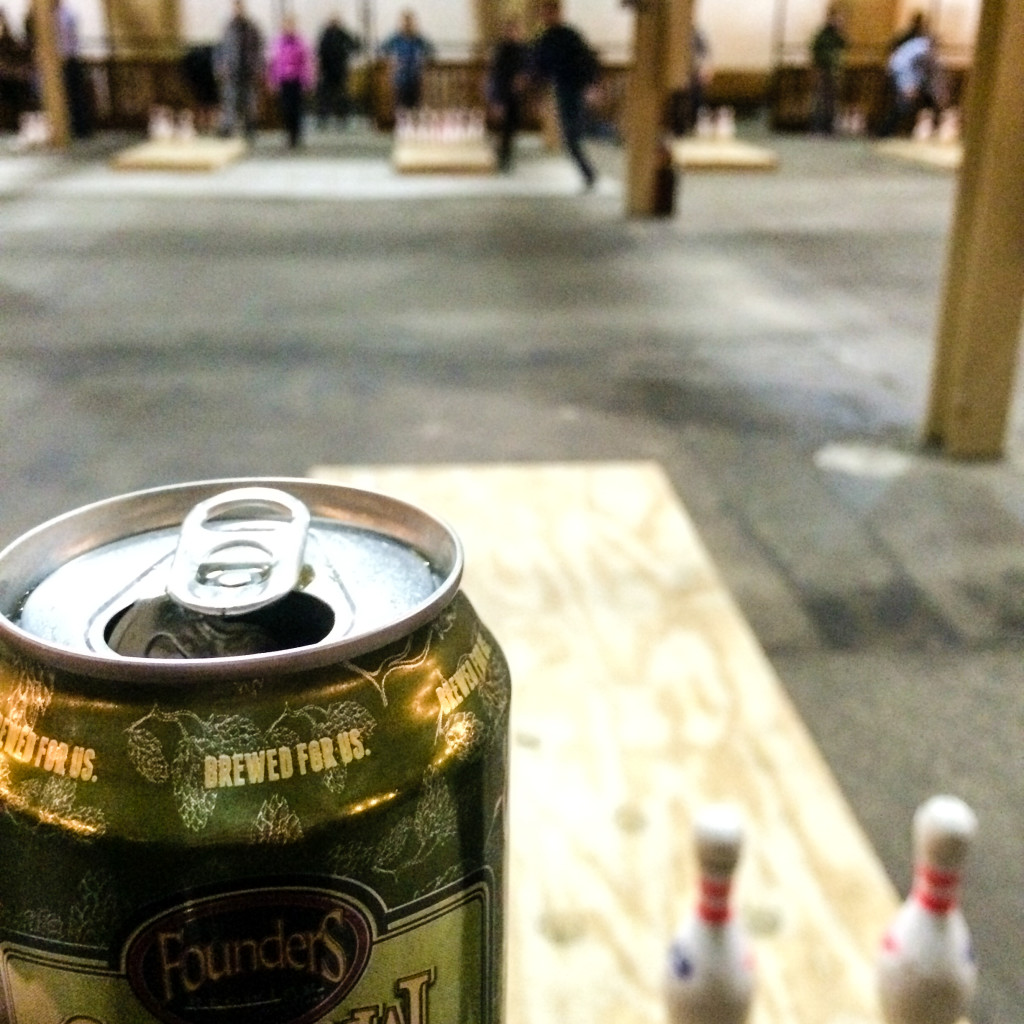 Fowling Fun Facts
Teams can be any size. You can play four on one, if you want!
Knocking down the Five Pin — and only that pin (in the middle of the pyramid) — on the first throw is called a Bonk.
A Bonk wins the game immediately.
The fowler who threw the Bonk gets to blast a bullhorn at the bar. I'm not going to swear on this blog, but it is mother-blanking loud.
Bonks really do happen. I heard the horn blast while I was playing!
Strikes are pretty rare. The Fowling Warehouse had only seen seven strikes in 55 days.
As soon as the pins are set for a new game, the pins can be knocked down by stray balls from other lanes. You need to play defense! I totally helped my neighboring teams on multiple occasions.
Do you think you'd be a fowling champ?