This blog post is brought to you in partnership with Wanderful. #sheswanderful

Three years ago — before I even conceived this blog — I noticed Adventurous Kate, one of the big-time travel bloggers I followed for my wanderlust inspiration, would be speaking at a conference for women who travel.
I'm a woman who travels. I'm blogging about it, but what if I could make this my career? These were the thoughts that rather spontaneously led me to book my ticket for the 2015 Women in Travel Summit in Boston.
Attending a conference where I knew not a single soul should seem intimidating for an introvert like myself. But, you know what? It wasn't awkward. Or scary. Or nerve-racking, at all. I had found my tribe.
Since then, I've joined Wanderful, the organization that hosts the annual summit. And, I've volunteered in Peru. I've explored historical sites and museums in Lima. I've tasted the flavors of ceviche, Pisco, pachamanca, and the Amazon. I've brunched in Chicago. I've toured Temecula wineries in Southern California. I've run around Newport Beach on a wild scavenger hunt. I've learned the ins and outs of blogging and running a travel-related business. I've met dozens of women who love travel as much as I do, and I'm happy to call so many of them friends. In two short years, I've done all of that with and because of Wanderful.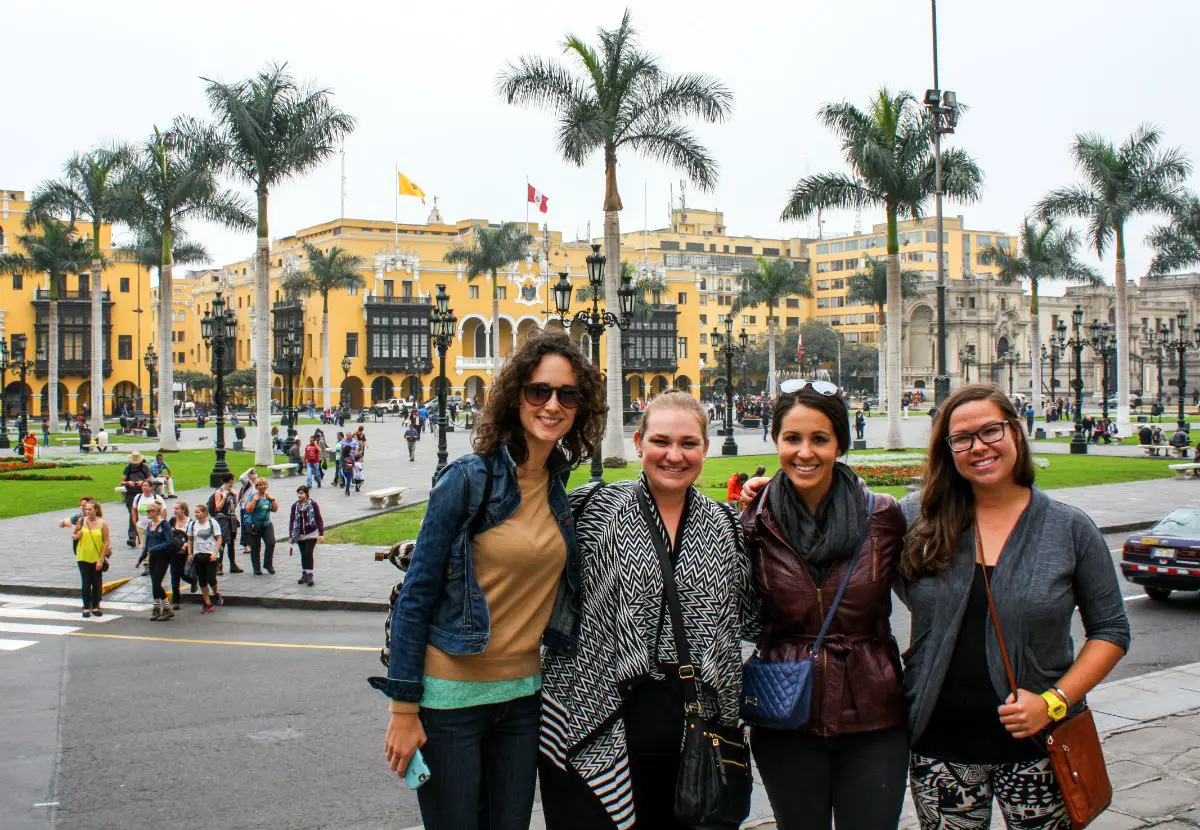 So, What Is Wanderful?
Simply put: Wanderful is a global community for women travelers. It empowers women to travel safely and confidently around the world with the collective knowledge of other women who have been there.
Fostered through honest and informative online content, events put on by 25 global chapters, group trips, and the Women in Travel Summit, Wanderful's sisterhood of female travelers creates a sense of belonging and support.
The organization also challenges the fear tactics that prevent women from traveling, especially on their own. The answers women travelers seek regarding culture and safety can be found by tapping into its live network of more than 15K women around the world.
Essentially, Wanderful empowers women to travel the world by connecting them to their greatest asset — each other.
Wanderful Launches First Women-Only Home-Sharing Network
As part of its new membership platform, Wanderful launched the world's first home-sharing network exclusively for women.
In a survey of 150 Wanderful women in August 2015, 54 percent said they prefer to stay at hotels when traveling alone, and 48 percent of the women cited safety as their reason for doing so. Additionally, 74 percent of the women said they would be more willing to stay with a home-sharing network exclusively for women.
The Wanderful home-sharing network particularly opens up lodging options for women who travel solo. Long-term travelers on a budget may not be able to splurge on private hotel rooms, while some women may not feel comfortable bunking in a hostel's co-ed dormitory. Others may want to book a room in someone's home or "couchsurf" for a more immersive travel experience, but they may have had safety concerns staying with a man or simply a not-vetted host of either gender. With Wanderful's home-sharing network, women know the hostesses are also Wanderful members, can view their host's profile before arranging a home-sharing experience, and message with their hostess before arriving.
While I prefer luxury and boutique hotel stays when traveling, I really like having the option of staying with a Wanderful host. It's especially comforting to know I have another resource to find a safe place to stay. I wish Wanderful's home-sharing network had existed 11 years ago when I arrived in Florence to find the hostel my friends and I had booked was a scam. Even if we couldn't stay with the Wanderful hostess, at least we would have had one friendly local to help us navigate finding another hotel or hostel in a safe neighborhood.
What I really love about this program is it isn't just for lodging. Members can also meet up with travelers in their area to show them around or grab a bite to eat together. I'll be traveling solo through Europe this fall, and I'm already planning to use this part — if not also the home-sharing aspect — of the network.
I also just signed up to be a hostess for Grand Rapids, so if you are ever in my city, I'd love to show you where to find a coffee, pint of craft beer, or colorful street art. 🙂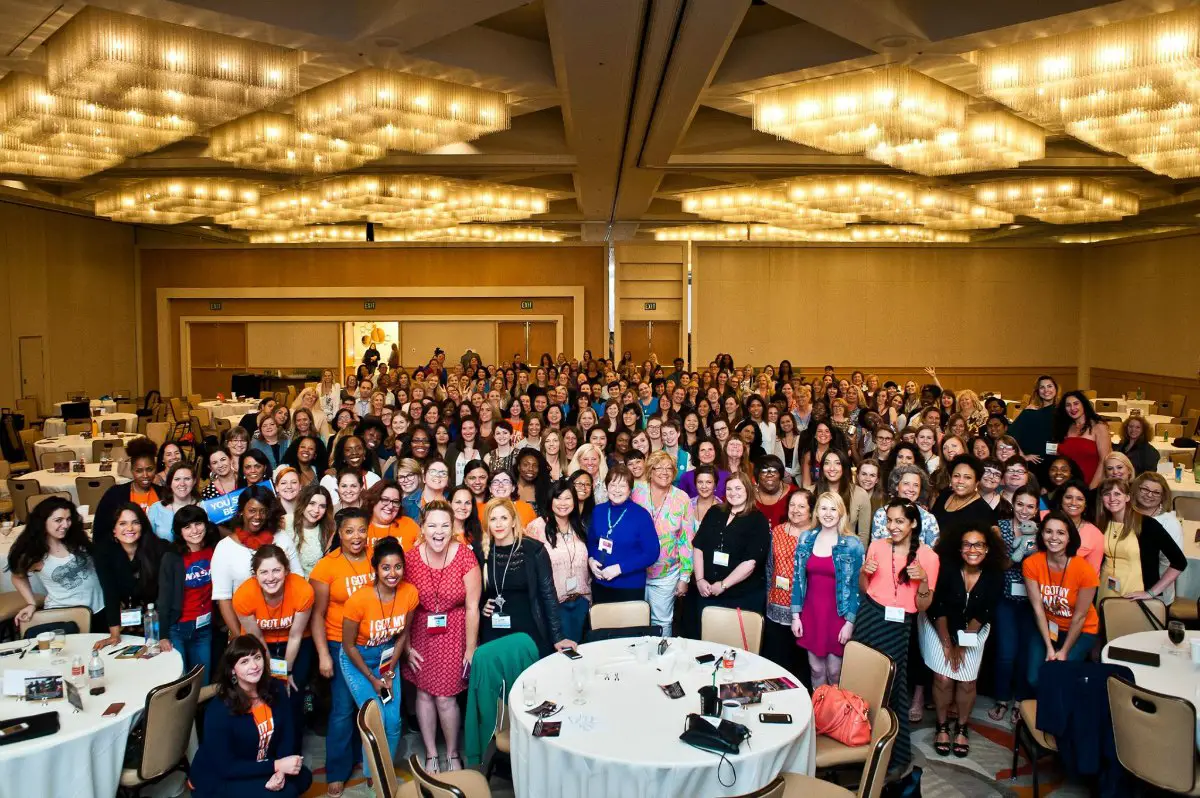 Join The Sisterhood Today
The home-sharing network is just one perk of a Wanderful's membership program, which connects women who love to travel from around the world with each other, online and in real life. Members also enjoy domestic and international trips, a thriving social network, admission to special events in cities around the world, and discounts to the annual Women in Travel Summit.
I'm happy to partner with Wanderful to give my readers $15 off an annual membership when you sign up using the code EPICUREANTRAVELER here by May 1. Annual memberships start at $119 and monthly plans at $15 per month.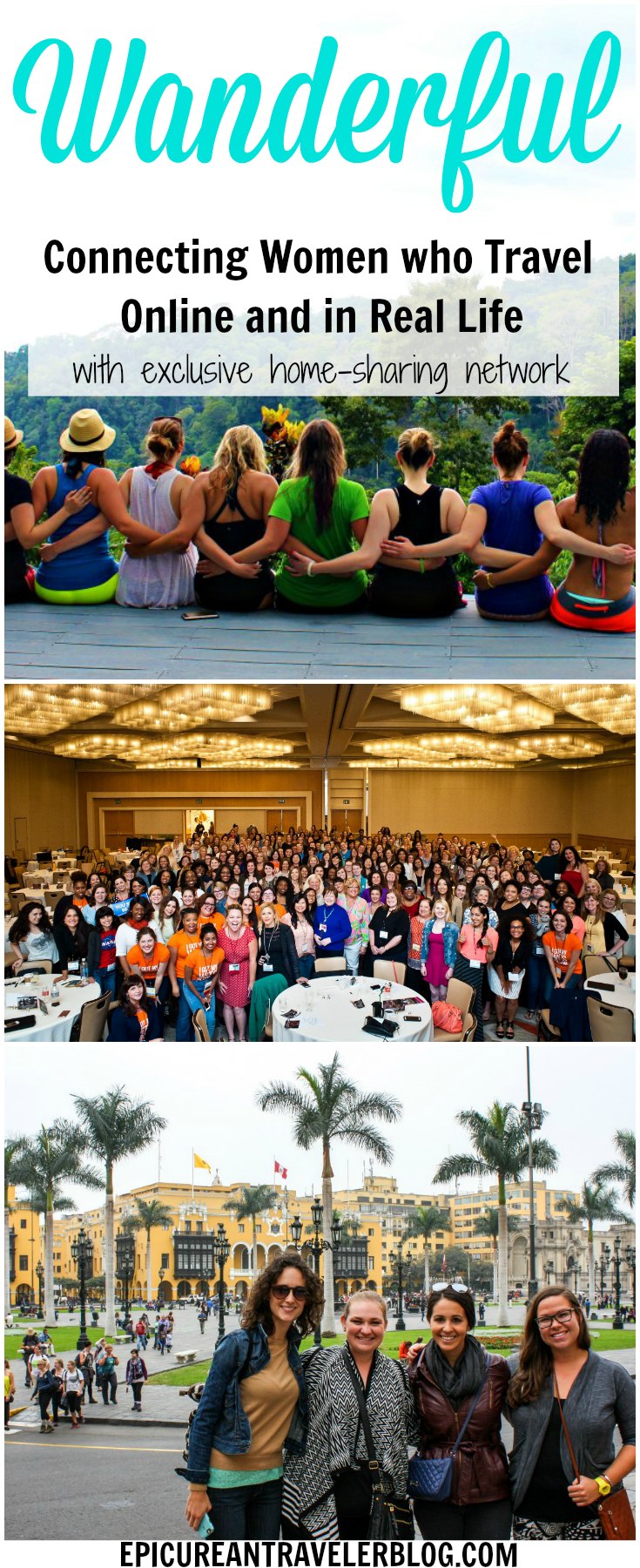 Have you used a home-sharing service while traveling?
Disclosure: I am a member of Wanderful and its affiliate marketing program. This post contains an affiliate link to join Wanderful. When you click on the link and join Wanderful, I will earn a small commission. This is at no extra cost to you, and I've even provided a code for $15 off the annual membership when you join by May 1, 2017. I was asked by Wanderful to share this post and will have my own one-year membership, a value of $119, comped. As always, all opinions are my own, and I only share products, services, and experiences I have or would use myself.
Save
Save
Save
Save
Save