Venture to guess where can you eat an unlimited brunch, drink cherry wines, climb a sand dune, and dip your toes in the water all in one day?
The answer is Northern Michigan. Congratulations to those of you who deduced that from the title of this post — you know your U.S. geography!
A road trip through Interlochen, Empire, Glen Arbor and the Sleeping Bear Dunes National Lakeshore can (and perhaps should) include all of the aforementioned activities. My fellow foodie friend, Danny of Five Feet Tall, and I took a day trip "Up North" from Grand Rapids in early May, and this is how our day unfolded …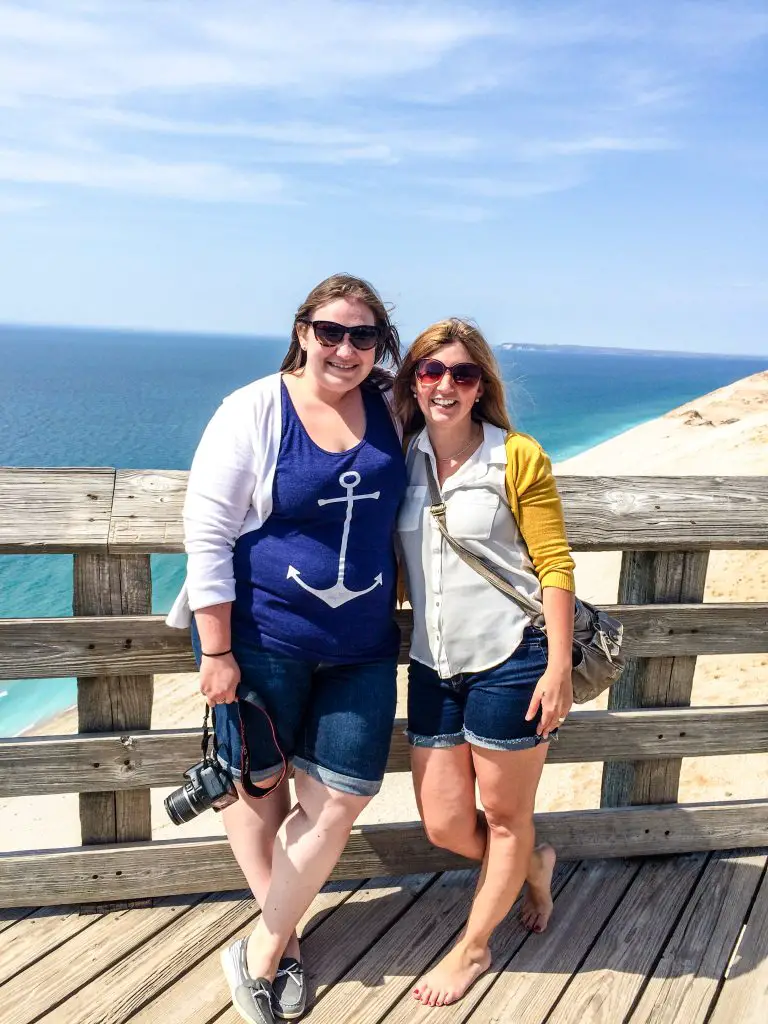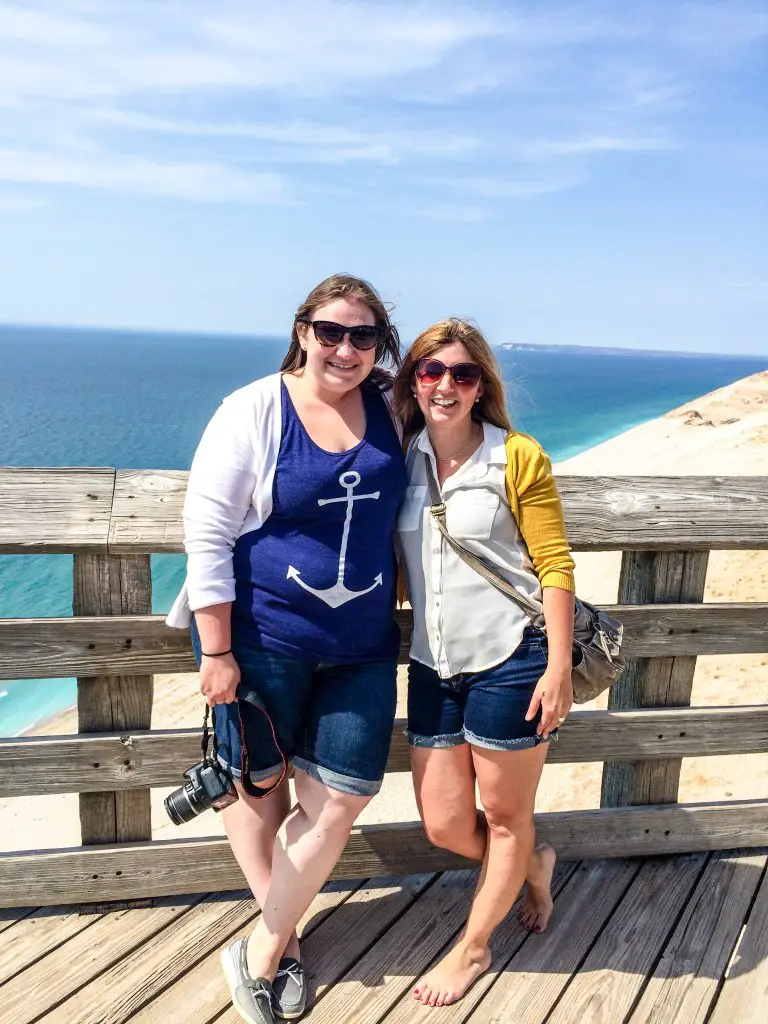 Interlochen: All-You-Can-Eat Brunch At Hofbrau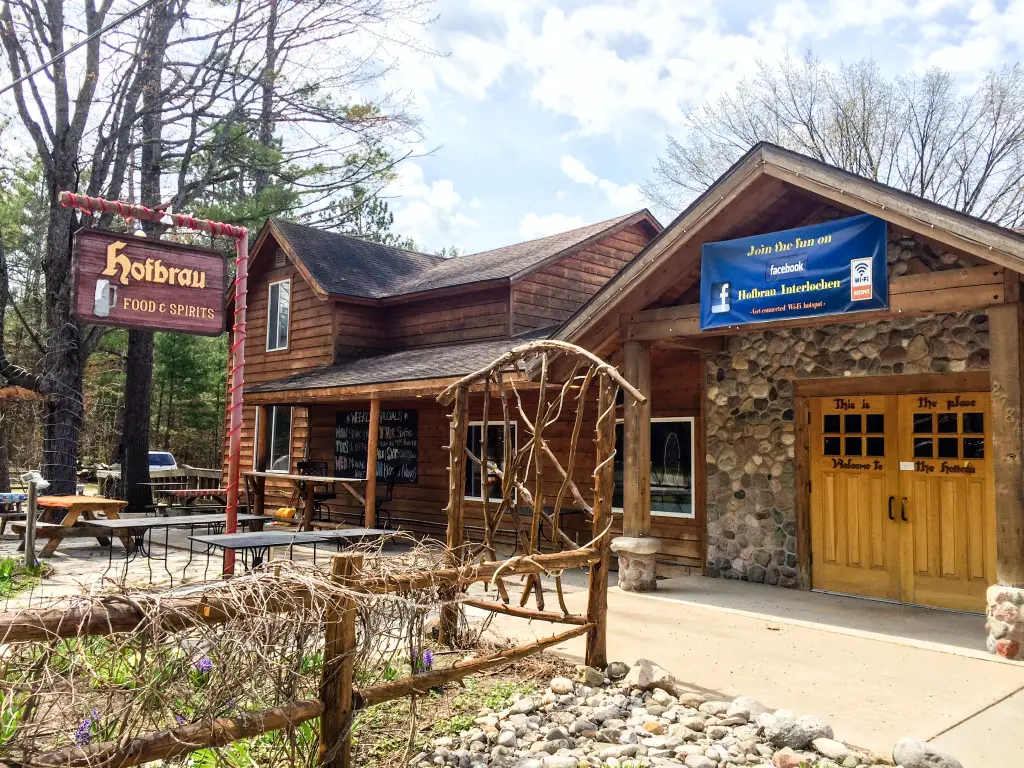 Our first destination of the day was Hofbrau, where we dined on Belgian waffles and made-to-order omelettes. The Sunday brunch buffet is massive with a spread that spans three rooms!
Read all about our brunch experience: Belgian Waffles And Mini Eclairs At Hofbrau Brunch
Empire: Lake Michigan Beach Park

After we stuffed ourselves full, we hit the beach. I was surprised to see someone had been wind surfing that morning. It was certainly windy enough, but the Lake Michigan water was chilling. I briefly touched the water out of curiosity, so I say it was "chilling" with real credibility here. I imagine the wind surfer wore a wet suit, but still. That lake was cold. It was the first weekend in May, after all.
Look at those waves! If you had seen the above photo without any context, would you have known it was Lake Michigan? It's as blue as the Caribbean or Mediterranean.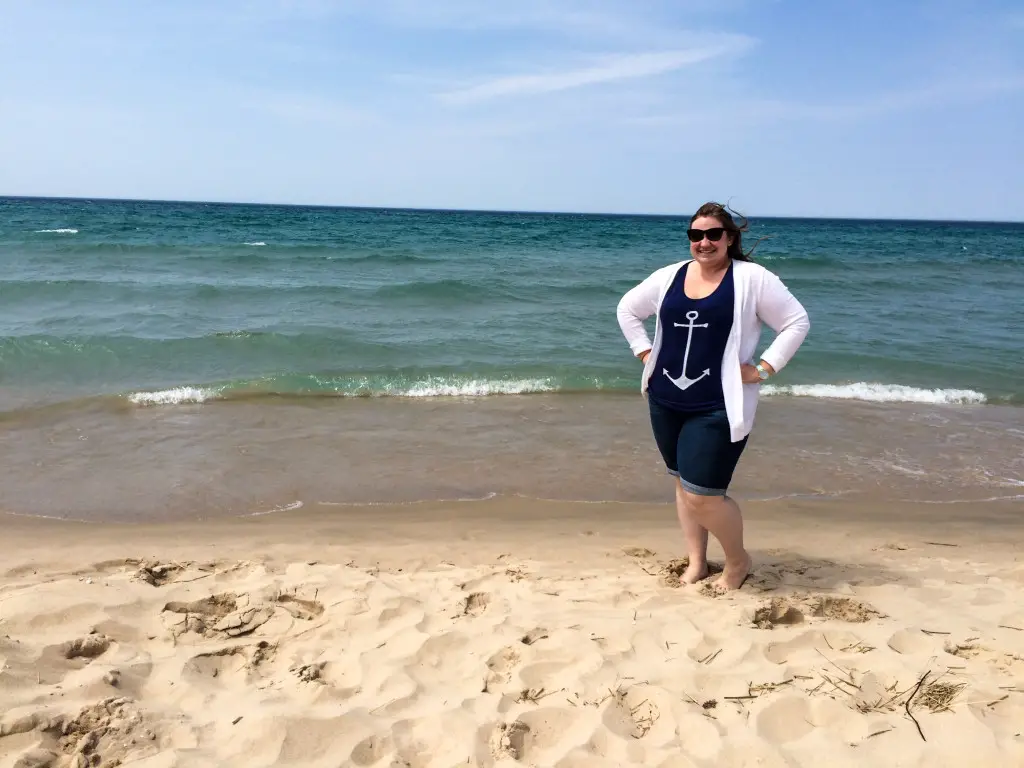 Did you know Michigan has more lighthouses than any other U.S. state? Well, we do! And, Danny and I got to see one right on the beach in Empire. With its blue wooden door, white exterior and teal-blue water backdrop, Santorini scenes flashed through my mind.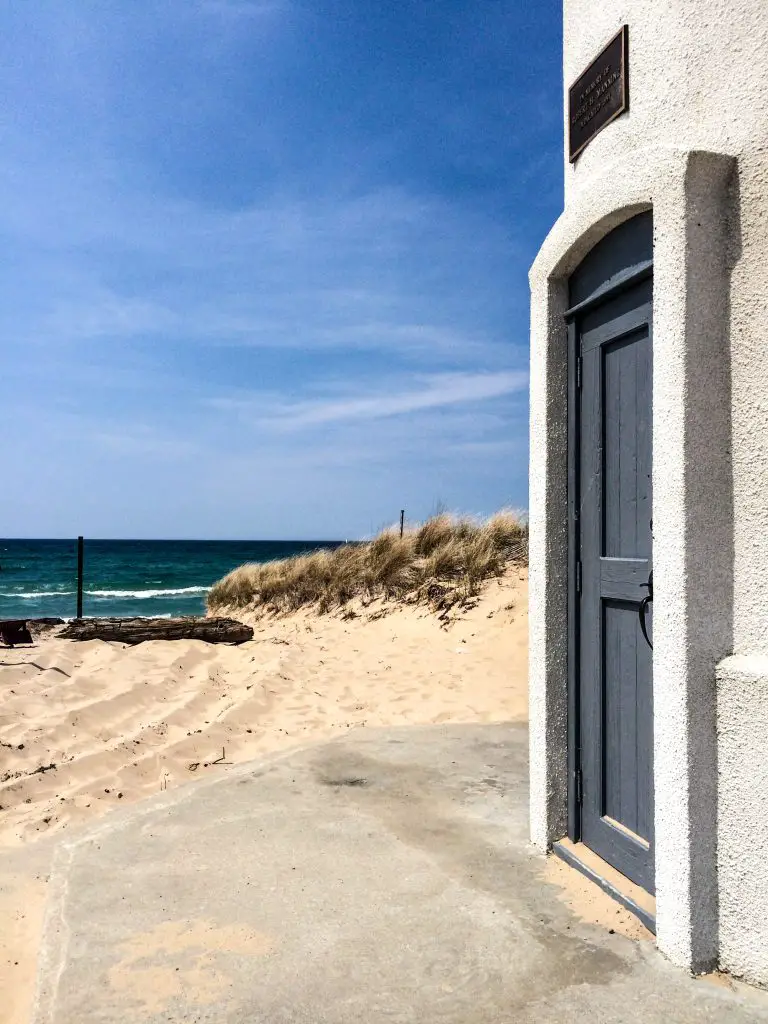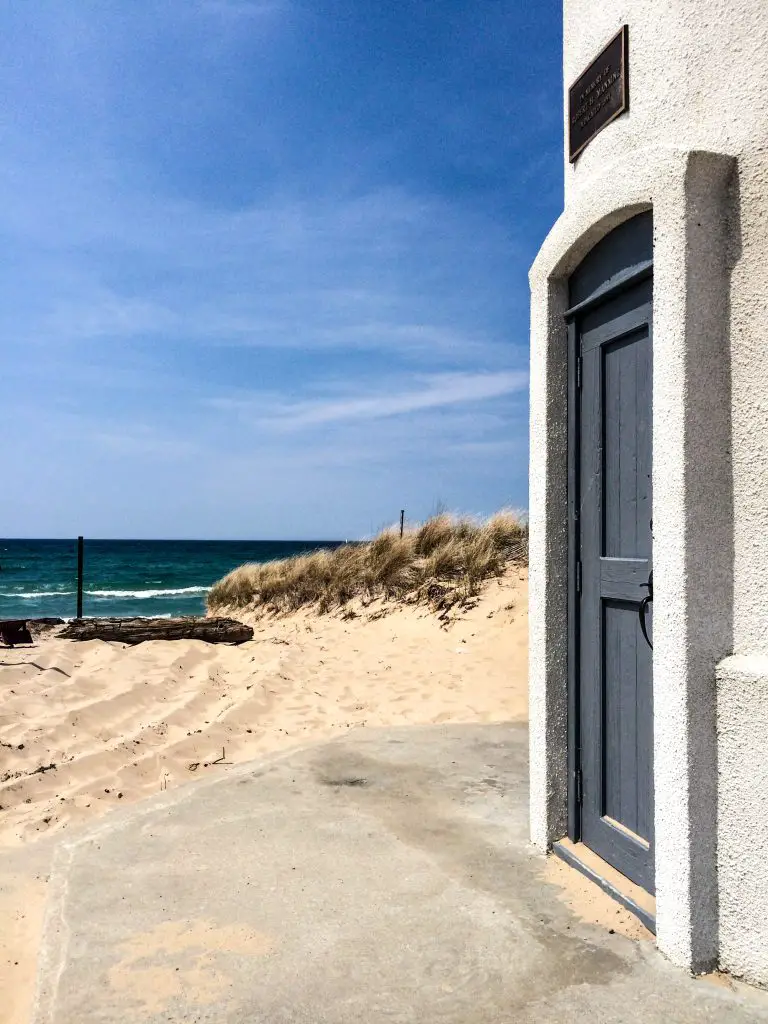 As a born-and-raised Michigander, I'm obviously proud of my beautiful state. I've also visited beaches along the Gulf of Mexico, Caribbean Sea, Atlantic Ocean, Mediterranean Sea, and Aegean Sea. Yet, the Lake Michigan shoreline remains my favorite beach destination. The sand is soft. The water is fresh. And the view from atop the surrounding sand dunes is stunning.
Speaking of sand dunes …
Sleeping Bear Dunes National Lakeshore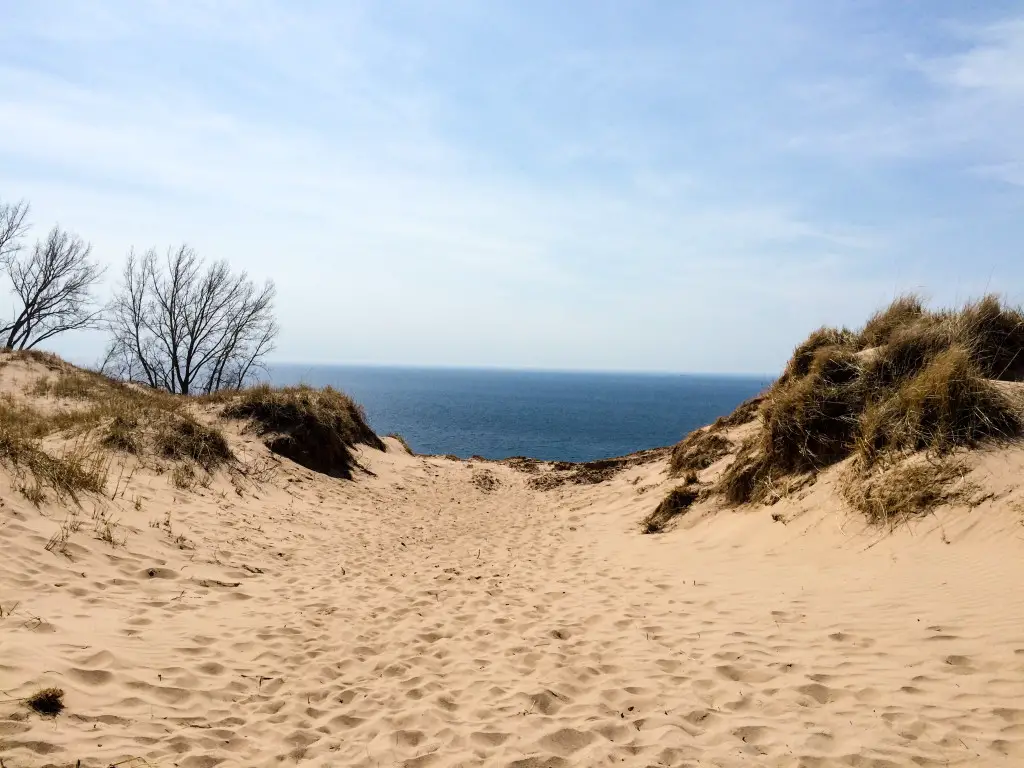 Climbing the 110-foot sand dune can be a strenuous hike depending on your fitness level and the elements of the day, but it is a must-do experience at the Sleeping Bear Dunes National Lakeshore. If you plan to make the climb, be sure to apply sunscreen, take water with you, and wear sneakers or sturdy footwear. Feeling really into hiking the dunes? Follow the 3.5-mile Dunes Hiking Trail to Lake Michigan.
Danny and I had both conquered the Dune Climb on previous trips, so we opted for a more leisurely way to spend the afternoon.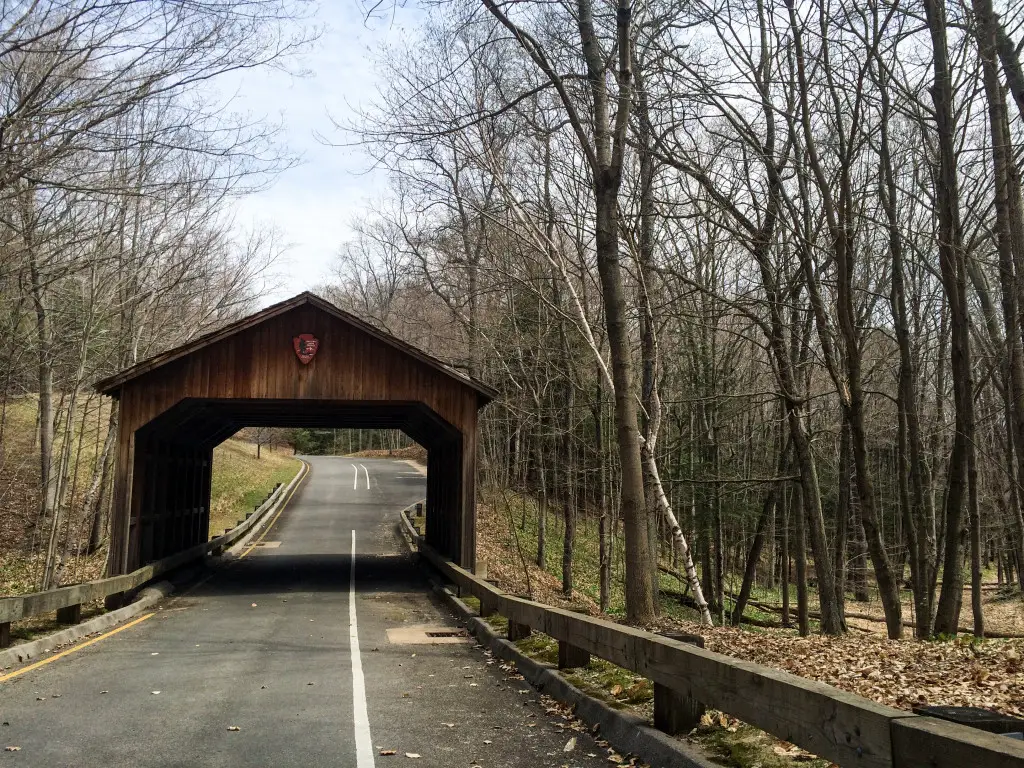 Driving the Pierce Stocking Scenic Drive, we stopped at scenic overlooks to enjoy the gorgeous views of the sand dunes, Big and Little Glen lakes, and Lake Michigan.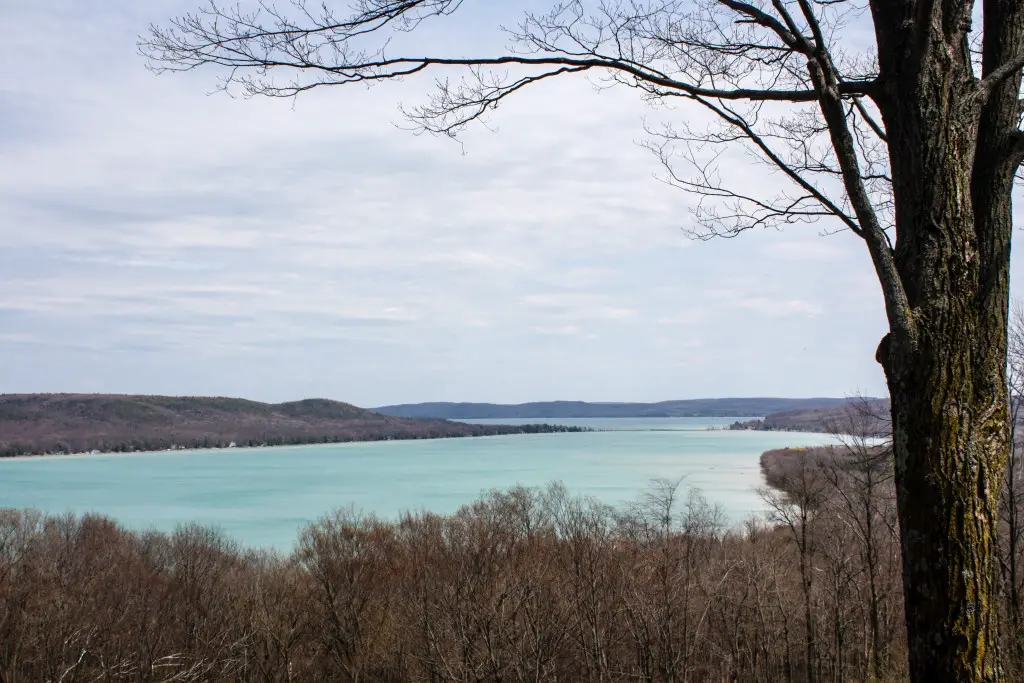 From our first scenic lookout, we noticed the vast difference in color between Little Glen Lake and Big Glen. Little Glen was a bright aqua, and it's only 12 feet deep. In stark contrast, the 130-feet deep Big Glen was a rich shade of royal blue. While at this overlook, you should look for Alligator Hill, the ridge along the north side of Little Glen. You can see it in the above photo. Do you see the alligator snout?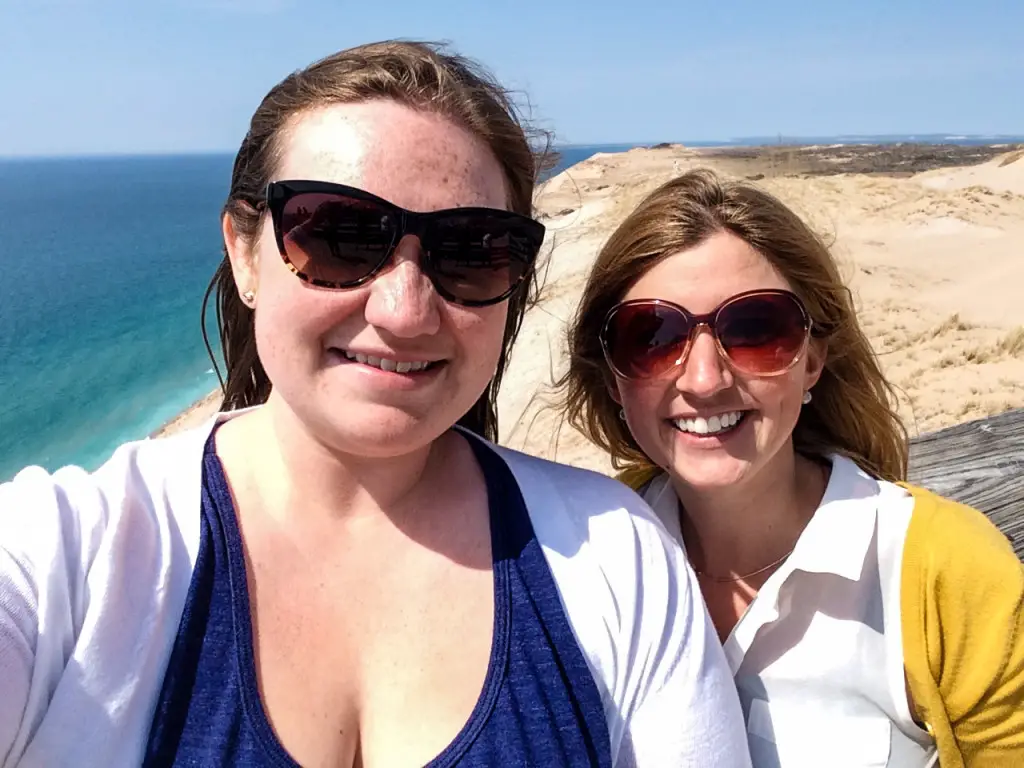 My favorite viewpoint is from the Lake Michigan Overlook. To get to this lookout, we had to walk up a small hill of sand from the parking lot. I was glad I had worn boat shoes rather than flip flops! Once we reached the top of that little hill, we were greeted with a fabulous view of Lake Michigan as the wind whipped our hair and pelted our bare legs with sand. Climbing a bit further up this dune, we found the wooden overlook platform. Standing 450 feet above Lake Michigan, we had incredible views of the Empire Bluffs and Platte Bay to the south, South Manitou Island to the northwest, and a blue horizon straight ahead. Get your smartphones ready, this is the best spot along the scenic drive for a selfie!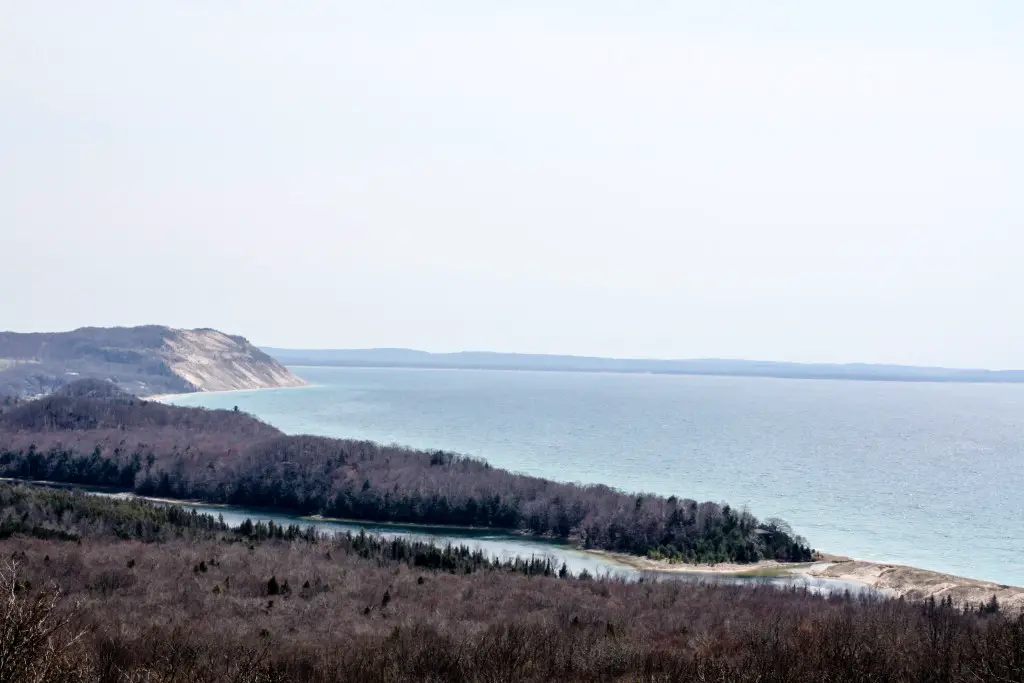 Glen Arbor: Art's Tavern and Cherry Republic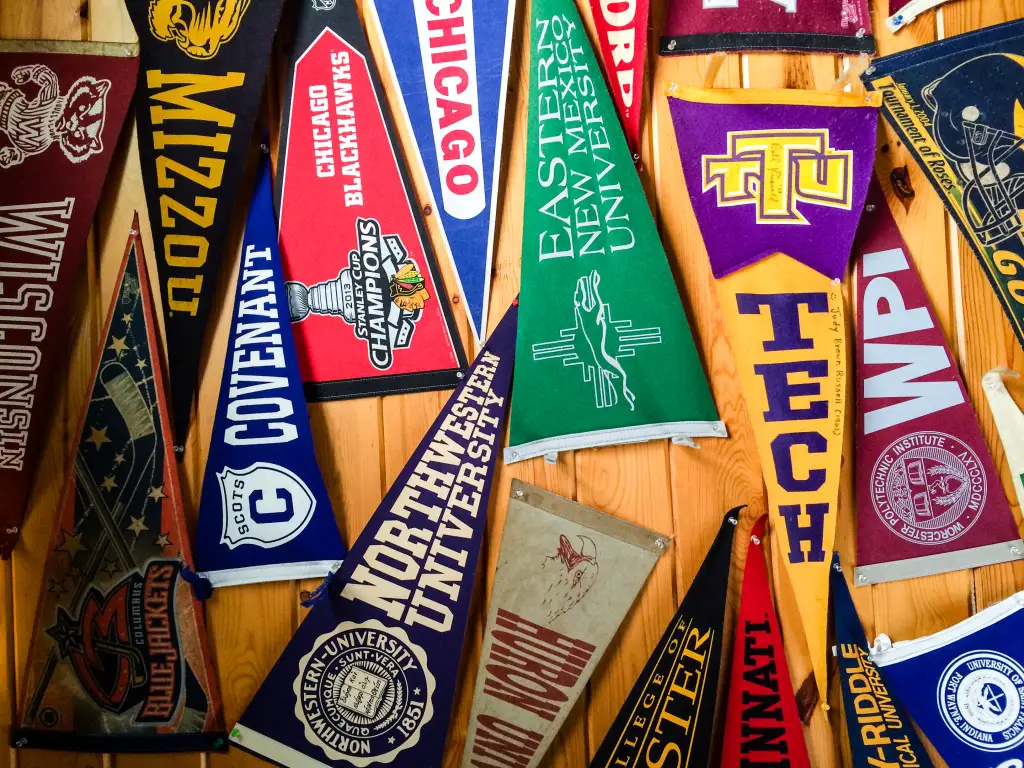 We worked up our appetite for our next meal at Art's Tavern in Glen Arbor's small downtown. This was my second visit to Art's Tavern, so you'd think I'd have remembered it was a cash-only establishment. If I remember correctly, there is an ATM. But that doesn't help you when you don't have your debit card on you. Luckily, Danny had me covered, but just a heads up!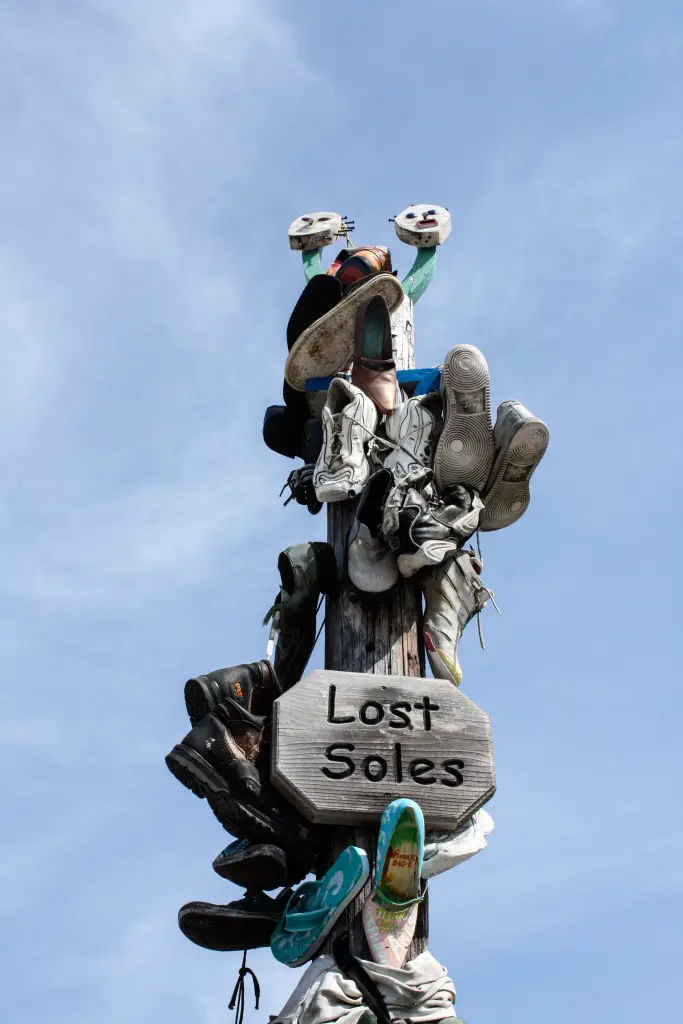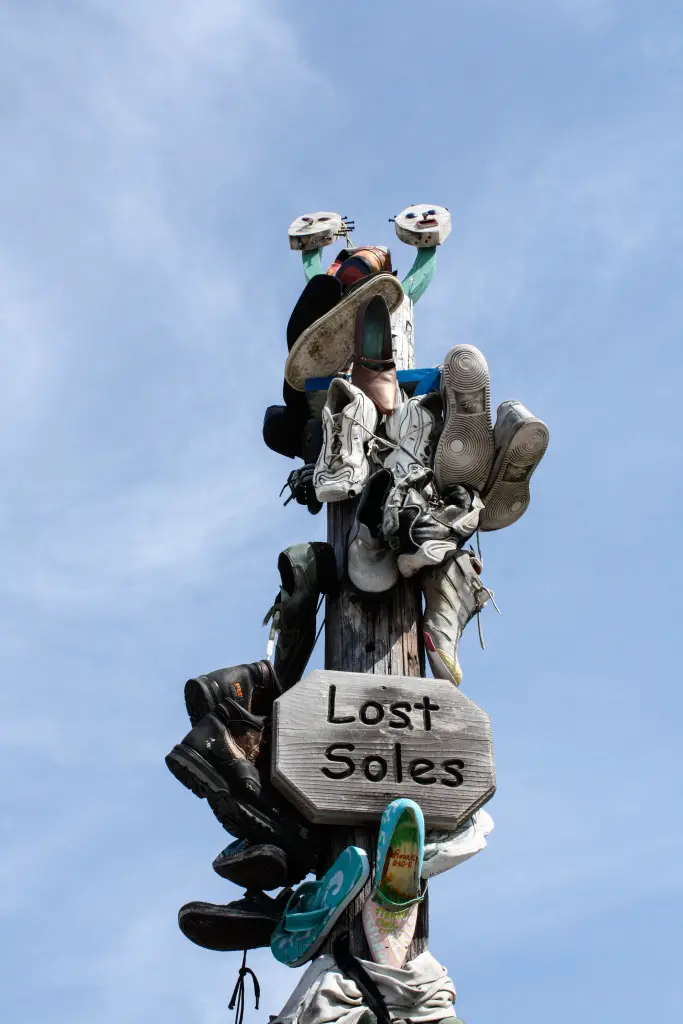 These are the things I love about Art's Tavern: 1. It's a bit quirky. The ceiling is covered in pennants. A pole outside is adorned with shoes and a sign that reads "lost soles." 2. It's vegetarian friendly. Danny's grilled cheese looked delicious. When I go back — and I'm sure I will — I want to try the funky grilled cheese, which has American and Swiss cheeses, tomato, onion and peppers on sourdough bread. Sounds yummy, right? 3. The burger.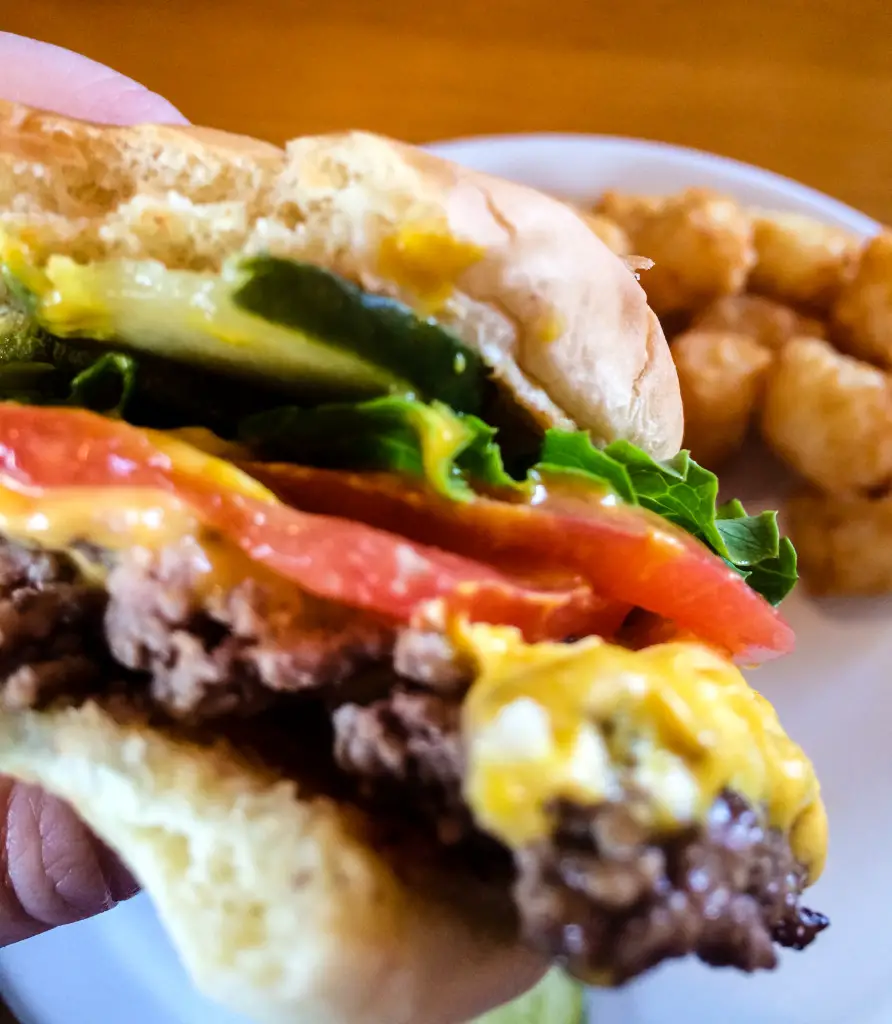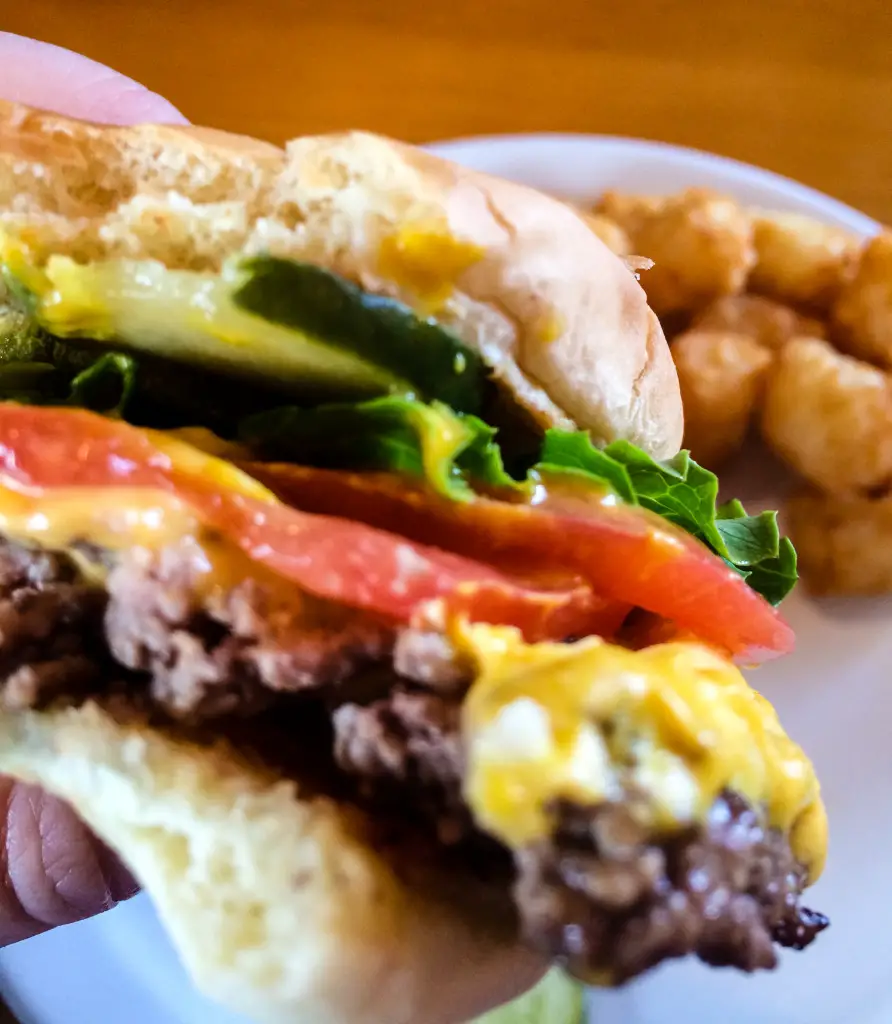 Our last stop of the day was Cherry Republic, which also has locations in downtown Traverse City, Ann Arbor and Charlevoix.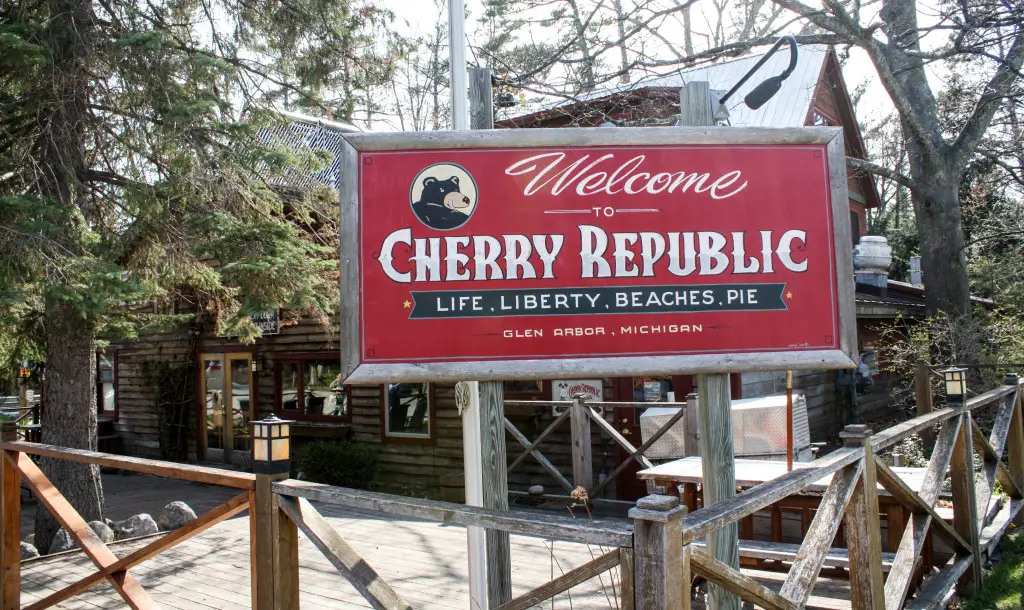 Cherry Republic is where you'll find your cherry souvenirs. Nearby Traverse City — appropriately dubbed the Cherry Capital — is the largest producer of tart cherries in the United States. So, if you are looking for cherry salsa, cherry wine, or cherry jam, you've come to the right spot.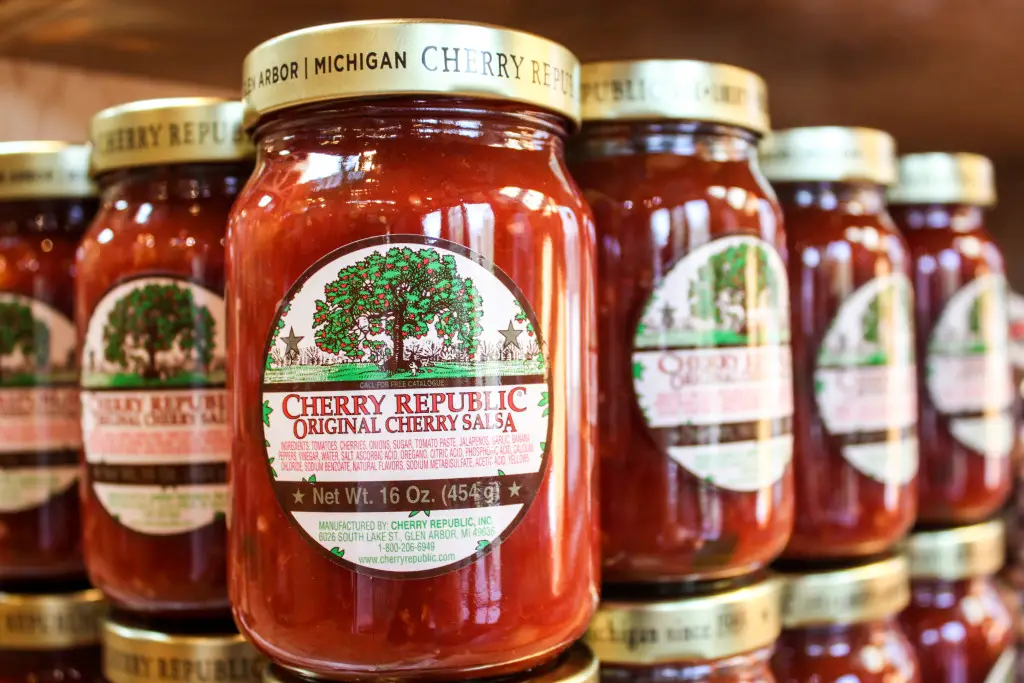 While at Cherry Republic, you can taste all kinds of flavors of pop — that's what we call "soda" here in Michigan. For those of us 21 and older, we also get to wine taste!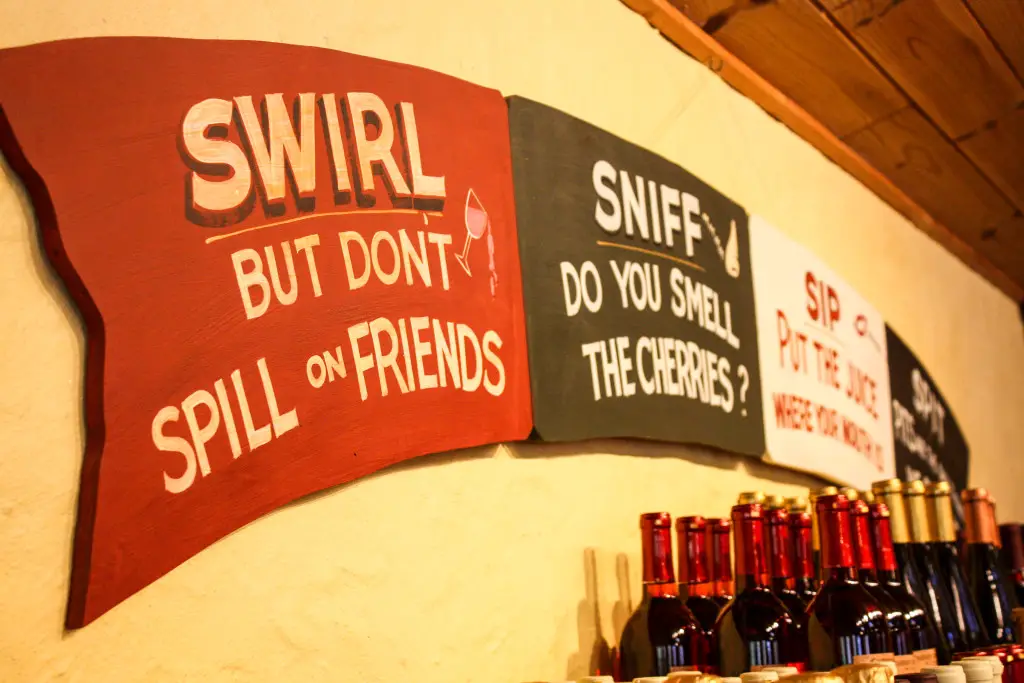 The wines are made from cherries, but some are sweet, some are dry. We loved the Cherry Republic Summer Sangria. You can recreate it at home by following the recipe. You'll just need to place an order or stop by the shop for the Cherry Ginger Ale and Abbondanza wine.
Planning a trip to the Sleeping Bear Dunes area?
For your pinning pleasure: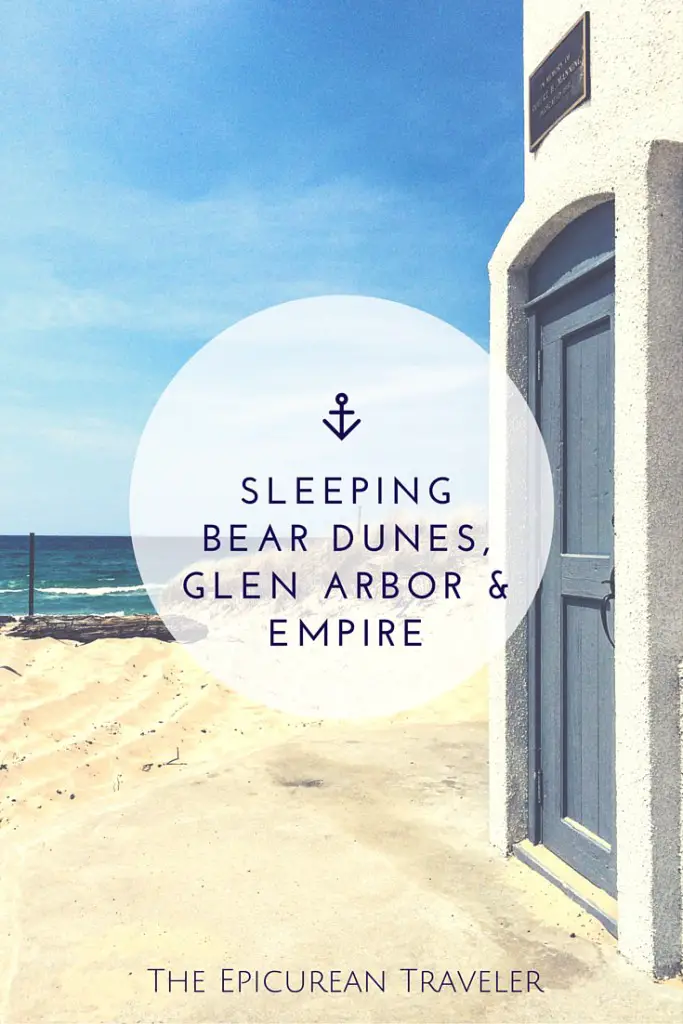 Have you climbed a sand dune? Tell me about your experience in a comment below!
Note: This post is part of an ongoing series about my Midwest summer. You can follow along with my summer travels on Instagram with #MyMidwestSummer.