This post is sponsored by Maven on behalf of Sunglass Warehouse.
With bright, sunny days and temperatures in the 80s here in Michigan this week, it sure feels like summer has arrived. That means its time for beach days and road trips — and you're going to need a pair of shades.
This week, I took my first road trip of the season to explore the Petoskey area of Northern Michigan. Whether I was driving 131 North, dining alfresco at Barrel Back in Walloon Lake, or craft beer tasting on the patio of Short's Brewing in Bellaire, I was donning my new sunglasses from Sunglass Warehouse.
I recently purchased the Darling, a cat-eye frame in a brown and black tortoise and stripe with amber lenses. Despite the vintage filter the lenses give to a photo (as seen in this post's lead photo), the glasses turned my view a blue hue while wearing them. Speaking of the lenses, they are non-mirrored and provide 99% UVA/UVB sun protection.
As for the frames, they are mostly plastic with a gold-colored metal detail along the brow. I accidentally dropped my sunglasses from the tasting counter at Crooked Vine Vineyard & Winery, and they still look as good as new. At least I know they are durable!
Since I'm totally digging my new shades, I wanted to share with you three reasons to shop for your new summer sunnies at Sunglass Warehouse.
Styles For All Face Shapes
Aviators have been popular for what seems like the past decade, and I love the look. But, you'll never catch me donning a pair. It's a shame, especially since Sunglass Warehouse carries these sleek gold and black ones that I'm lusting after. Unfortunately, I just don't have the face shape to pull aviators off.
As someone with a round face, a lot of sunglasses just don't look right once I try them on. So, before now, I've never shopped online for my shades.
When I was tasked with purchasing sunglasses online for this blog post, I was a bit apprehensive. Luckily, I discovered the Sunglass Warehouse website has a filter for face shape. By clicking on the women's tab, the full collection was pulled up along with a list of filters to sort through all the sunglasses. You could search by several factors including lens color, frame style, trend, and size. I opted to search by face shape, which brought up their wide variety of cat-eye frames.
Trendy Designs For Summer Style
Secondly, the Sunglass Warehouse collection offers styles on trend with designer shades. These sunglasses have sleek, chic, and trendy frames, especially if you shop in the "what's trending" and "best sellers" categories.
For the past nine years, I've almost exculsively shopped for and worn designer sunglasses, but I'll definitely be working my new Darling sunglasses into my summer shades rotation.
Most Styles Under $15
Shopping for your new sunnies at Sunglass Warehouse, you'll find shades to suit your face shape and personal style — and likely under $15. My new Darling sunglasses only cost $12.95, and when you spend $25, you'll earn free shipping. I was actually able to get two affordable pairs of stylish sunglasses for less than $30 with no extra cost for shipping.
For you, the deal is even sweeter. I've partnered with Maven and Sunglass Warehouse to give my readers a 20% discount through July 15. Just enter the promo code STYLE20 when you check out!
Check Out Some Of My Favorite Sunglass Warehouse Sunnies
I've compiled a Maven board with some of my favorite Sunglass Warehouse styles. If you purchase any of these sunglasses through my board, I will earn a small commission that helps to support this blog. Thanks in advance!
Save this post to your Pinterest style or summer board!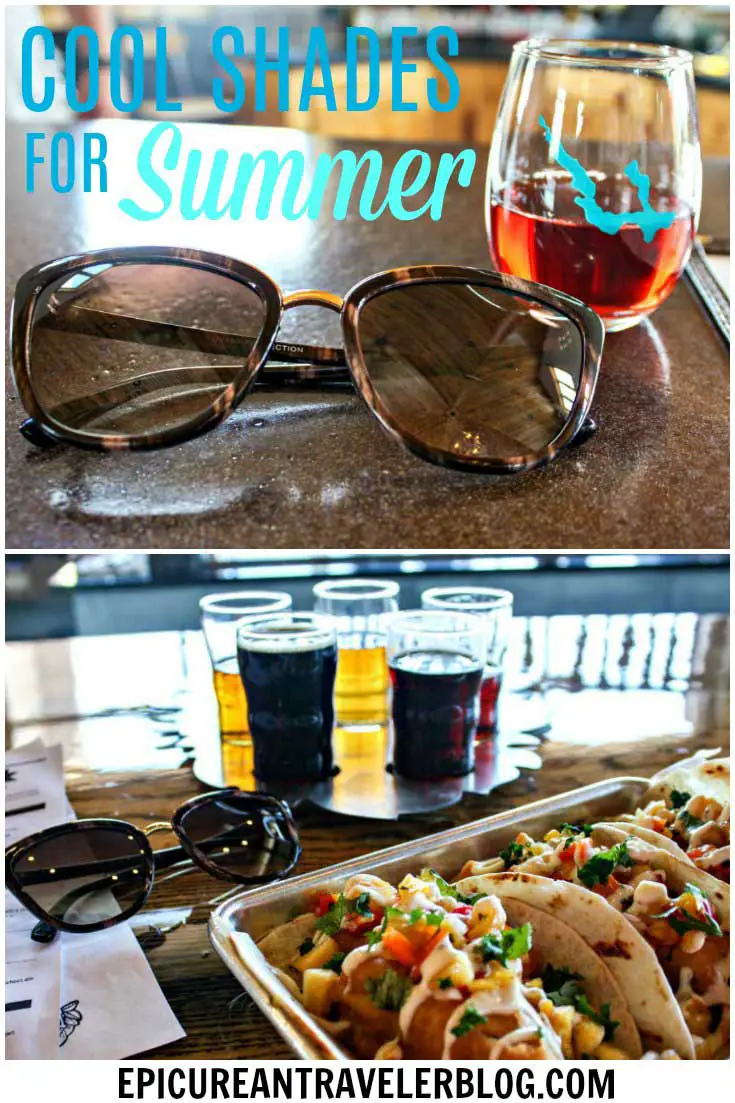 I hope you'll find some cool shades to add to your summer wardrobe. I've already been wearing mine on my road trip to Northern Michigan, and this weekend I plan to take them with me to the beach. Gotta love lake life during the Michigan summer!
Where do you plan to wear your sunglasses this summer?
Save
Save