The first time I ate deviled eggs was at a family dinner party. I must have been in middle or high school, but I remember taking my first bite quite cautiously, unsure of what exactly I was biting into.
Though I'll almost always choose a savory egg scramble or omelette over any other breakfast dish today, I wasn't always so fond of eggs — especially hard boiled. So, imagine my surprise when that initial taste of deviled eggs made me an instant fan.
Since then, it seems I've only had deviled eggs on rare and — often times — special occasions. I had assumed the reason for that was that deviled eggs must be difficult to make.
When my friend Rachel, of the upcoming food blog The Heated Skillet, and I prepped for a happy hour I hosted for fellow Grand Rapids bloggers, I realized how wrong I was.
I was throwing the blogger party on behalf of La Terra Fina to showcase how their dips can be easily used to create tasty appetizers for effortless entertaining. For the party, Rachel created four unique recipes that we prepped in my kitchen the hour before the party.
So, we boiled a dozen eggs, peeled off the shells, and whisked the yolks with La Terra Fina Spinach & Parmesan dip. In about 30 minutes, we had two dozen delicious deviled eggs to serve to my guests.
These were so easy to make, I'll definitely use this recipe any time I have a craving for deviled eggs. In case you were wondering, they were a hit at the party, too!
Save this recipe to Pinterest!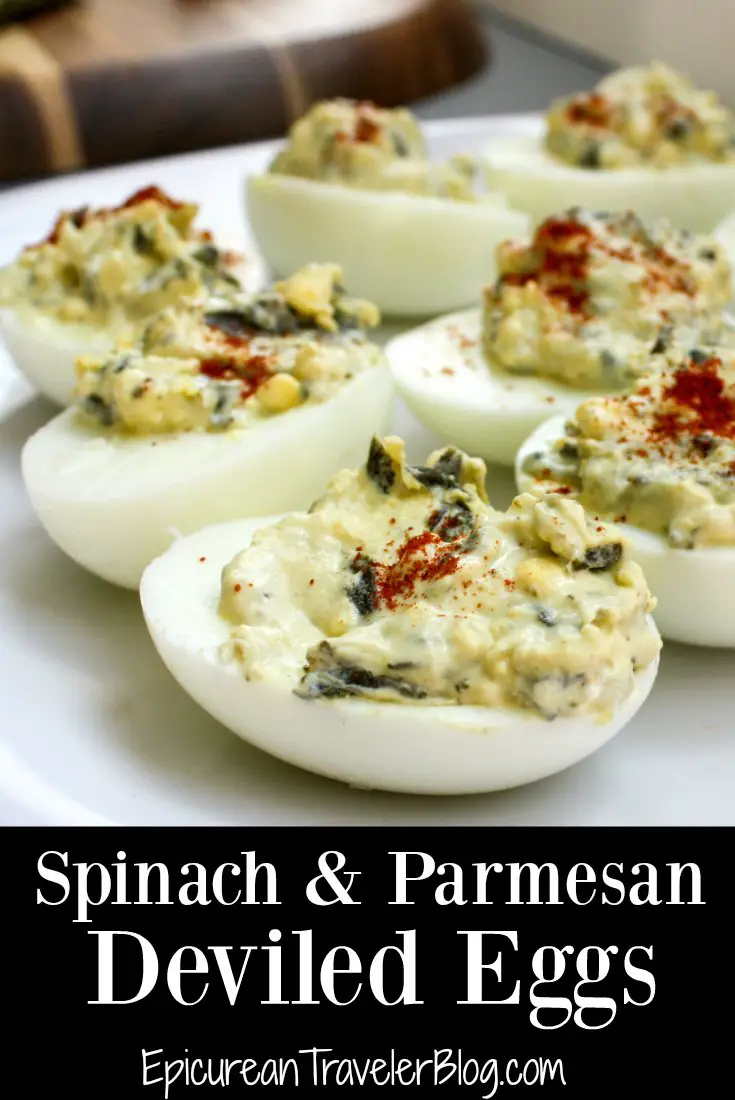 La Terra Fina Spinach & Parmesan Deviled Eggs Recipe
Spinach & Parmesan Deviled Eggs
Ingredients
12 Eggs
1 Container La Terra Fina Spinach & Parmesan Dip & Spread
1 Tbsp. Pickle Relish
Paprika for garnish
Instructions
Place eggs at the bottom of a saucepan and fill with water until the tops of the eggs are completely covered.
Heat the pot on high heat until water comes to rolling boil.
Turn heat off and cover the pot for 10 minutes.
Take the eggs out of the water and remove their shells.
Cut eggs in half length wise and remove yolks into a small bowl.
Mix together the container of La Terra Fina Spinach & Parmesan Dip and egg yolks until fully blended.
Add in pickle relish and mix again.
Place the mixture in the egg cups.
Sprinkle paprika to garnish.
https://www.epicureantravelerblog.com/spinach-parmesan-deviled-eggs/
Save this recipe to Pinterest!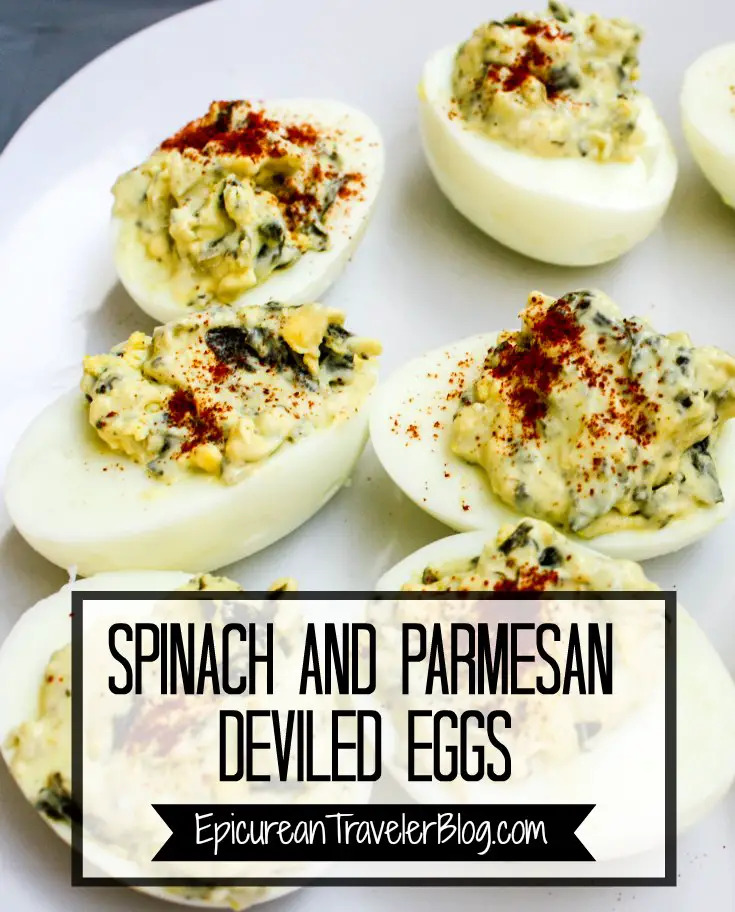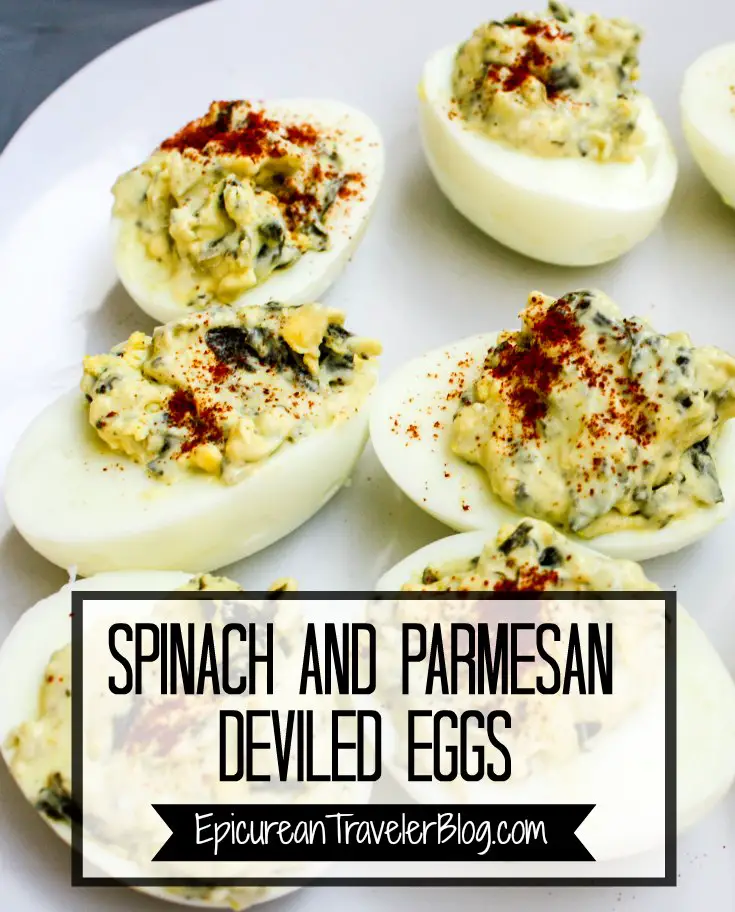 More Recipes Featuring La Terra Fina Dips
La Terra Fina Spinach, Artichoke & Parmesan Dip Stuffed Jalapeños Topped with Medjool Dates — Coming soon!
What are your favorite appetizers to have at your holiday gatherings?
Disclosure: This blog post is part of a series of recipes featuring La Terra Fina dips and spreads. I'd like to thank La Terra Fina for sponsoring the series. This post also contains affiliate links. As always, all opinions are my own. This recipe was developed by Rachel Lehmkuhle, of The Heated Skillet, a food blog coming soon!
Save
Save
Save
Save
Save