Two weeks from now, there is a good chance my skinny jeans will fit a bit more snug.
Why, you ask?
Well, today I'm hitting the road on an epic epicurean adventure to the land of cheese, beer, supper clubs, and fish boils. Yes, I'm headed to Wisconsin and Minnesota!
The Route: Following The Road To Beer And Cheese
As you can see from my handy Google map, my road trip route loops through the Wisconsin Dairyland to the Twin Cities before cutting across to charming Door County and down to Brew City.
The Itinerary: The Food, Destinations And Other Trip Highlights
Green County Beer And Cheese Tour — Kicking off the road trip with plenty of beer and cheese, my first destination is the Swiss Cheese Capital of the United States. Settled by Swiss immigrants, Green County is well known for its award-winning cheeses. It's also home to Minhas — the second oldest brewery in the US — and New Glarus Brewing Company.
Madison — The Wisconsin capital and home to the Badgers is a total foodie destination. I'm excited to explore the largest farmers' market in the country, try cheese curds at the Old-Fashioned, and unwind at the hip HotelRED.
Wisconsin's Great River Road — This scenic byway along the Mississippi River is dotted with charming small towns with boutique shops, family-owned eateries, wineries, creameries, and bed & breakfast lodging. I'm hoping to stop in Stockholm, a town that showcases its Swedish roots.
The Twin Cities — Nicknamed Mill City, Minneapolis has quite the culinary history, but I'm more interested in its modern food scene. I'm super pumped to experience it firsthand with Twin Cities Food Tours. I'll also likely spend some time on Eat Street — a 17-block stretch of restaurants in Minneapolis — and at local breweries/cideries such as the innovative and "Decidedly Different" Sociable Cider Werks and St. Paul's Summit Brewing Company.
Door County — I'm hoping to stay at a charming bed & breakfast as I explore the cherry wine, traditional fish boil, and beautiful shoreline. I was invited to kayak Lake Michigan, so let's hope the weather cooperates!
Milwaukee — Home to Miller, Pabst, Schlitz, and Blatz, Beer City's roots are steeped in barley and hops. I plan to round out my Midwest adventure the way it began — with another Wisconsin beer and cheese route! Stops will include Clock Shadow Creamery and Lakefront Brewery.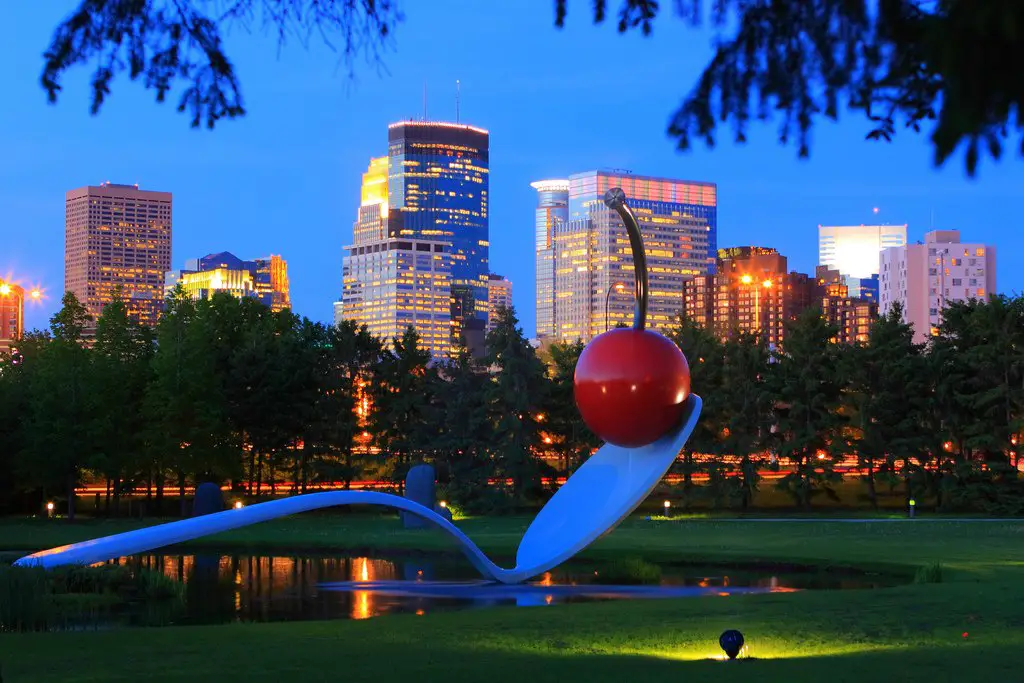 Follow Along With My Midwest Epicurean Adventure
Add me as a friend on Snapchat! Username: theepictraveler
Tweet with me on Twitter! Handle: @epctraveler
See my photos on Instagram! Username: @erinklema
Like my page on Facebook!
Throughout my trip, I'll be using the following hashtags: #TheEpicureanTraveler, #MyMidwestSummer, and #MidwestEpicureanAdventure
Have you been to Wisconsin or Minnesota? Is there a food, drink, or restaurant I must try during my trip? Tell me about your own Midwest epicurean experience in the comment section!
Disclaimer: The photos in this post are not my own. The featured image of Wisconsin cheese curds is courtesy of Travel Wisconsin.