Coleslaw has long been a popular summer dish, especially here in Michigan, where it's commonly served as a side at backyard barbecues. So, I recently partnered with Reser's Fine Foods and four other Grand Rapids bloggers to turn the new Stadium Cole Slaw from barbecue's sidekick to hero of the dish. Below you'll find five recipes to incorporate your favorite summer side dish into unique and mouthwatering meals. #SlawSocial #ResersInGR #LetsEat
Five Mouthwatering Recipes For Coleslaw Lovers
Calling all slaw lovers! The following five recipes may have your mouth watering before your first bite. I know these savory dishes had that effect on me at the #SlawSocial I hosted earlier this month.
Each recipe in this post features the new Reser's Stadium Cole Slaw. Made with mayo, mustard, relish of sweet and dill pickles, ketchup, and even a dash of hot sauce, this zingy slaw was made with the ballpark in mind. The slaw doesn't contain any high fructose corn syrup or artificial colorings of flavorings either. It is seriously so good. I just want to smother it on a bratwurst! Since you'll need the Reser's slaw for these dishes, check the deli section at your local supermarket. Here in Grand Rapids, you can find Reser's Stadium Cole Slaw at Meijer stores.
BBQ Bacon Cheeseburger Nachos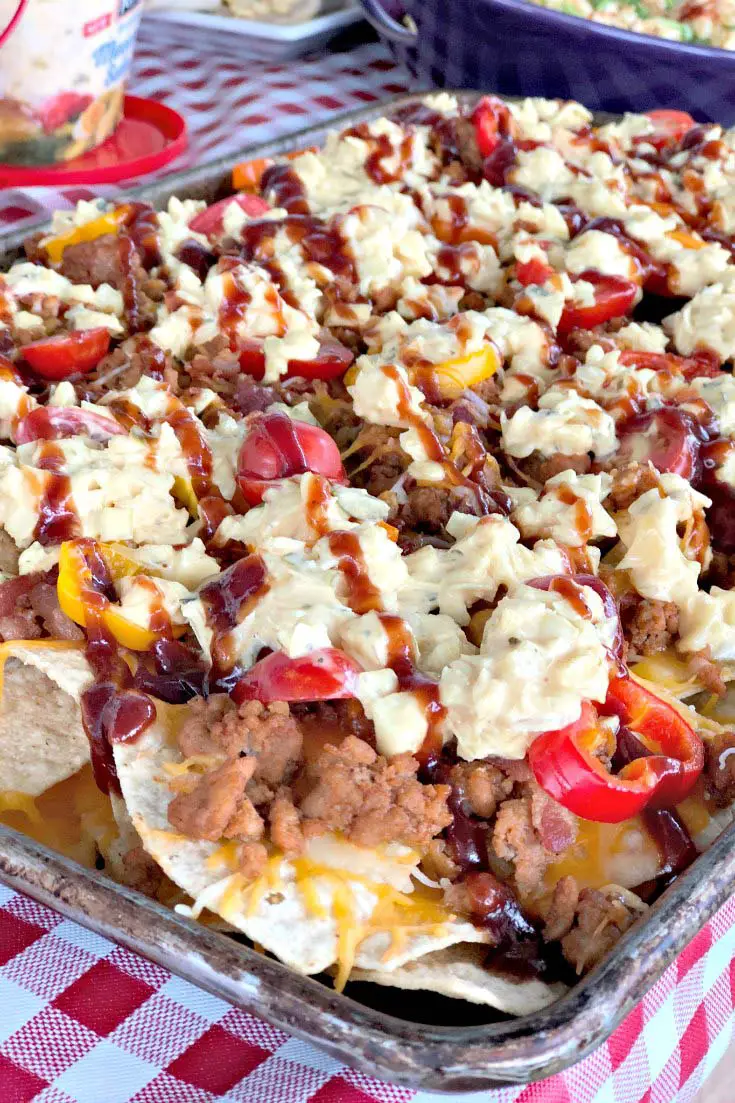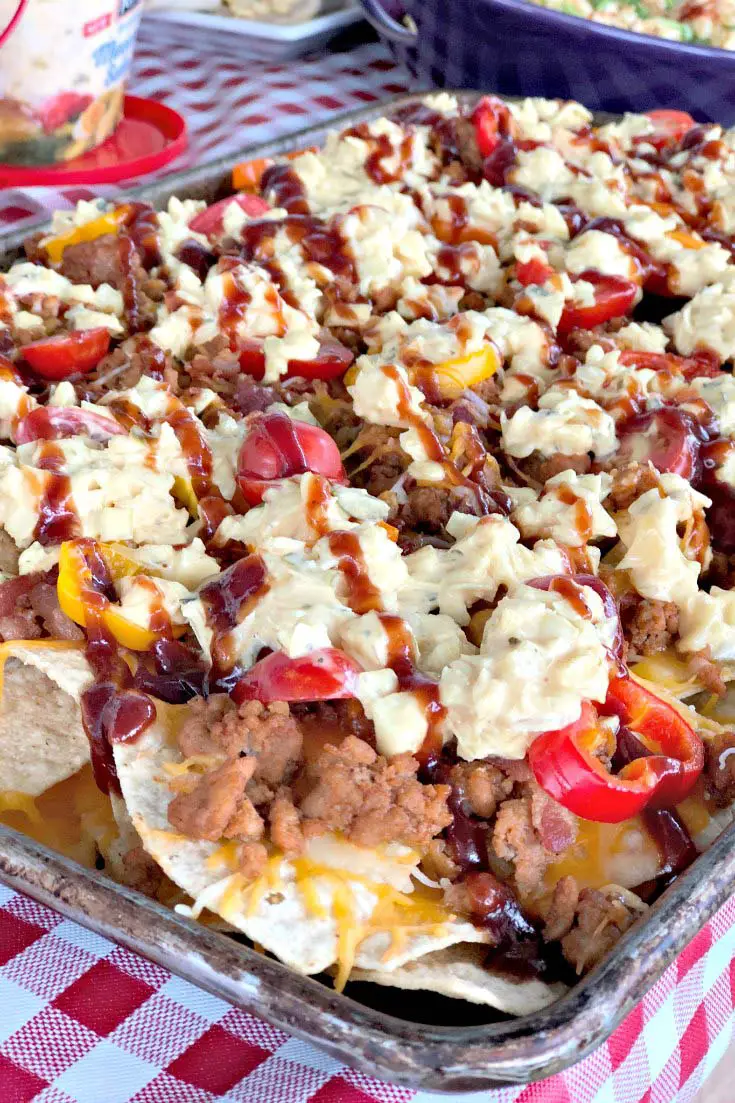 A twist on the classic cheeseburger, these nachos made with ground turkey take your nacho game to another level. The Reser's Stadium Cole Slaw totally makes this dish a winner. Get the recipe for these BBQ Bacon Cheeseburger Nachos on Art From My Table!
Cha Sui Bao Mi
An ode to the Vietnamese Bahn Mi, these flavor-packed pork bao buns are topped with Reser's Stadium Cole Slaw, cilantro, sesame seeds, pickled daikon and carrots, and sriracha. You'll find this Cha Siu Bao Mi recipe on Sweet + Savor!
Honey BBQ Chicken Sandwiches
With the addition of Reser's Stadium Cole Slaw, these mouthwatering honey BBQ chicken sandwiches add a little zing to a classic American barbecue dish. You'll find my easy slow-cooker Honey BBQ Chicken Sandwiches recipe right here on The Epicurean Traveler!
Rachel Rollup
These turkey, cheddar, and Reser's Stadium Cole Slaw wraps are a tasty play on the Rachel sandwich. Check out the Rachel Rollup recipe on Dash of Evans!
Twice Unbaked Potato Salad
Conveniently served in two-bite portions, you won't be able to get enough of this appetizer that will remind you of your grandma's potato salad. It's the perfect side dish for your summer gatherings, so get this easy, four-ingredient Twice Unbaked Potato Salad recipe on Foodie Fling!
Save these recipes to your Pinterest now, eat slaw later!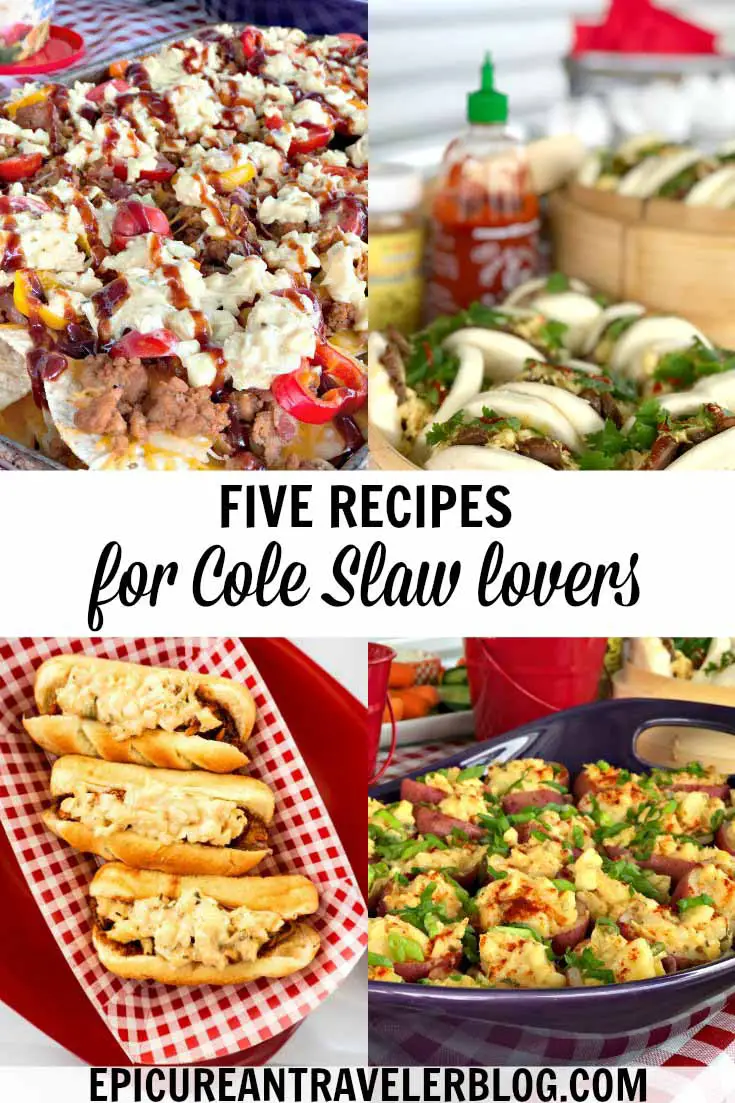 Which of these unique ways to use coleslaw would you like to try?