This post about my fall favorites is sponsored by Maven on behalf of Shopko.
Leaves are beginning to change color. Starbucks is serving Pumpkin Spice Lattes again. And, on Friday, the calendar officially changes to my favorite season of the year. Why is fall my favorite season? It would take me more than a blog post to explain, so I'll just start with …
Five Things I Love About Autumn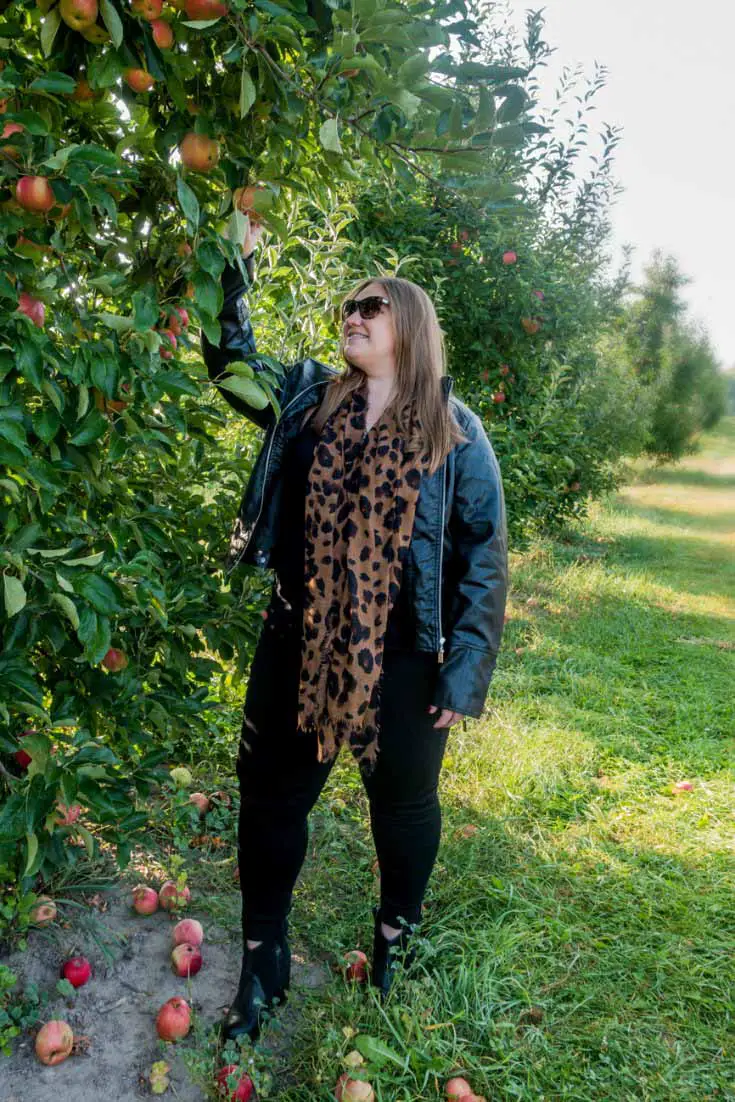 Dressing In Layers
First of all, I love my fall wardrobe. My closet is full of leather and suede booties, chunky cardigans, and scarves for layering. My newest addition is a chic faux-leather jacket from A&I, a new brand only available at Shopko online and in stores. I love the zipper detail on the sleeves and pockets. I can't wait for the temperatures to drop back down into the 60s again so I can wear it more. I purchased the plus-size jacket, available in size 1X-3X, but A&I also carries it in women's sizes small to XL, too.
My new A&I moto jacket is one of many items you'll find from new brands at Shopko, which has stores in Newaygo and Allegan in the Grand Rapids area. One of the things I loved about my recent shopping experience with Shopko online was the deals I found. When you sign up for their email newsletter, you'll be emailed a coupon for $10 off your next purchase of $30 or more. Shopko is also running a contest for a $500 shopping spree. If you love to shop, go ahead and enter the contest by clicking here.
The Flavors And Scents Of Fall
Cinnamon, nutmeg, pumpkin, caramel, apples, cranberries, butternut squash — I love it all. As the temperatures cool down, it's time for soups and chilis again. Is anybody else super excited for that? The next thing I'm about to admit could be controversial among lovers of all things fall, but I'm not a big fan of pumpkin pie. However, if any other dessert or pastry is made with pumpkin, I'm all about it. My favorites are pumpkin muffins, bars, or rolls with cream cheese filling. Oh, boy, are those delicious. In the fall, I also usually have candles or soaps in seasonal scents around my apartment, but I haven't stocked up for this year yet. I love burning jar candles scented like fall desserts. It makes my living room and kitchen smell like something delicious is baking!
Back To School
For the majority of the first 21 years of my life, the year seemed to reset with going back to school rather than the start of January. The beginning of the school year always felt like a fresh start, a time to set new goals and to readjust my outlook for the year ahead. I still find September an inspiring time of year for setting career goals. Plus, it's still my favorite time of year for shopping, and that love began as a child picking out my new school supplies and outfits.
Leaf Peeping Road Trips
The changing colors of fall foliage is one of my favorite parts of the season, especially here in the Midwest. Driving the Tunnel of Trees and taking a scenic drive around Michigan's Upper Peninsula are both fall leaf peeping trips on my bucket list. One of my favorite scenic fall road trips was through the Colorado Rockies in September 2014. The Aspen trees' leaves had turned golden, creating stunning vistas to photograph and enjoy.
Cider Mill Visits
Growing up in Michigan, it didn't feel like fall until I had my first sip of apple cider. Now, that I live in Grand Rapids, I love to visit Robinette's Applehaus for cinnamon sugar doughnuts, a cup of cold cider, and a hayride around the property. When I lived in the Washington, D.C., area, I really missed this aspect of fall, but corn mazes, pumpkin patches, and wine tasting all ended up being fun fall activities, too.
Save this post to your fall board on Pinterest!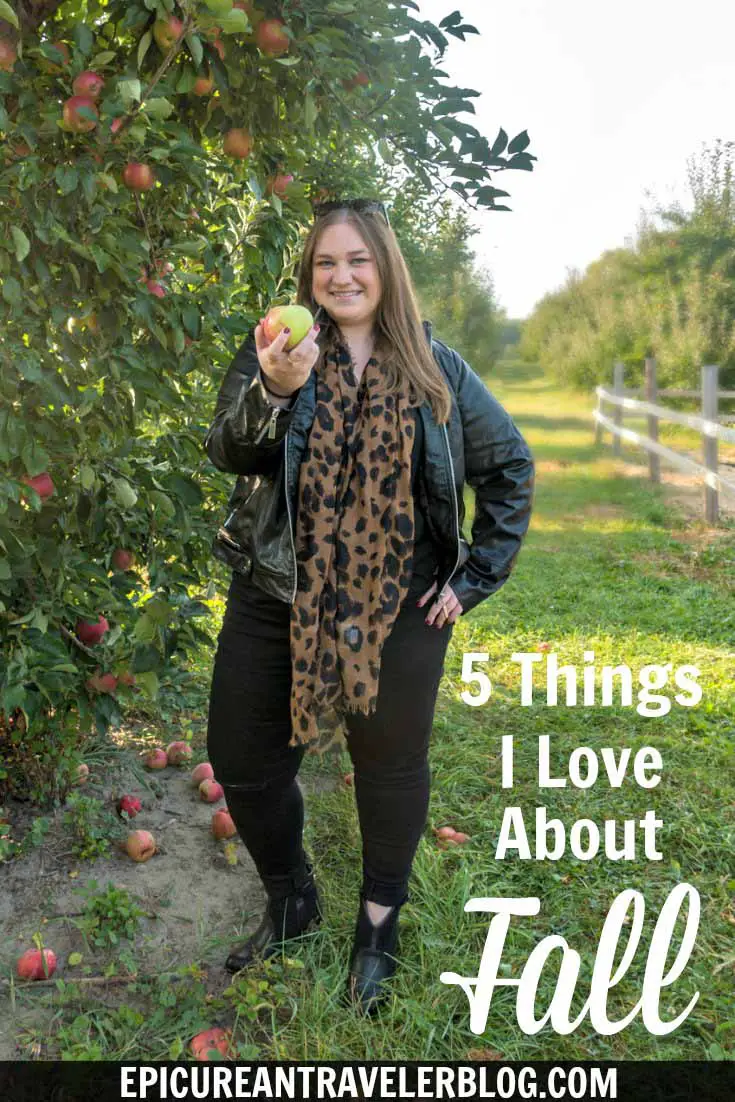 There you have it! With so many reasons to love autumn, it's no surprise that I'm impatiently awaiting crisp, cool air, falling leaves, and more opportunities to wear my fall scarves, booties, and new faux leather jacket. Are you loving my new moto jacket? You can shop my fall favorites from Shopko's new brands now!
Photo Credits: Jeni Hernandez, of Thyme & Love
What are your favorite things about fall?