This beach packing list post is sponsored by Maven on behalf of Sunglass Warehouse.
Calling all sunbathing beauties, sand castle builders, and brave souls who actually enter the water!
Headed to the beach this summer? Me too! Actually, I already had my first beach day earlier this month at Oval Beach in West Michigan's oh-so-charming Saugatuck.
A couple weeks ago, my best friend since childhood was visiting me in Grand Rapids. Since the temperatures were in the 80s that weekend, a visit to a nearby beach town was definitely in order.
Less than an hour from Grand Rapids, Saugatuck was ideal for our day trip. We shopped the boutiques in Saugatuck's artsy downtown business district. We sipped island cocktails and ate enormous burgers in view of sailboats at Butler's. Then we cooled down with ice cream before spending a couple hours sunbathing along the Lake Michigan shore.
Sand, Sun, And Shades — The Ultimate Beach Essential
While sunbathing at Oval Beach, I sported my new sunnies. Aren't they chic?
At the beach, my sunglasses are essential to my oufit, and I love how flattering the Darling's subtle cat-eye frames are on me. The black plastic frames with gold trim totally matched my black and gold sandals, too. In fact, I felt downright classy donning these sunglasses in Saugatuck.
Not only do I love how trendy my Darling sunnies are, but I also find they are practical for the beach. In the past, I've worn my designer sunglasses and feared the lenses would get scratched by the sand or they would fall off in the water. At such an affordable price point, I didn't have that fear of my Darling sunglasses getting damaged or lost. At only $12.95, I also wouldn't have felt guilty if the glasses had been damaged or lost and I wanted to replace them.
Since I love finding a good deal, I'm excited to share this one with you. Through July 15, you'll receive 40% off a single Sunglass Warehouse item with the promo code COOL40 or get 20% off your full order with promo code STYLE20. Plus, free shipping applies for all orders over $25. Since most of the Sunglass Warehouse shades cost less than $15, you could get two pairs for under $30. Now, you can really #getoutthere and #domore when you #spendless! 🙂
I'm using the discount to purchase these patriotic shades for July 4th! If you want to see other sunglass models I'm loving from Sunglass Warehouse, check out my Maven board where I've hand selected eight of my favorite styles.
Packing For The Beach
Since the Saugatuck day trip was my first beach day of the year, I felt a bit rusty with packing for it. We filled my large canvas tote with the essentials — sunscreen, beach towels, and, of course, my Sunglass Warehouse sunglasses. However, once we got to the beach, I realized I had forgotten a book to read. Luckily, people watching was plenty entertaining as the wind swept away beach balls chased down the beach and adults acted like big kids on their inner tubes and floaties.
Though we had a blast in Saugatuck, I don't want to forget my reading material or anything else more essential on my next beach day. I don't want you to either. So, I've compiled this handy beach packing list. Feel free to save it to your Pinterest summer or travel boards to refer back to it before your next beach trip. 😉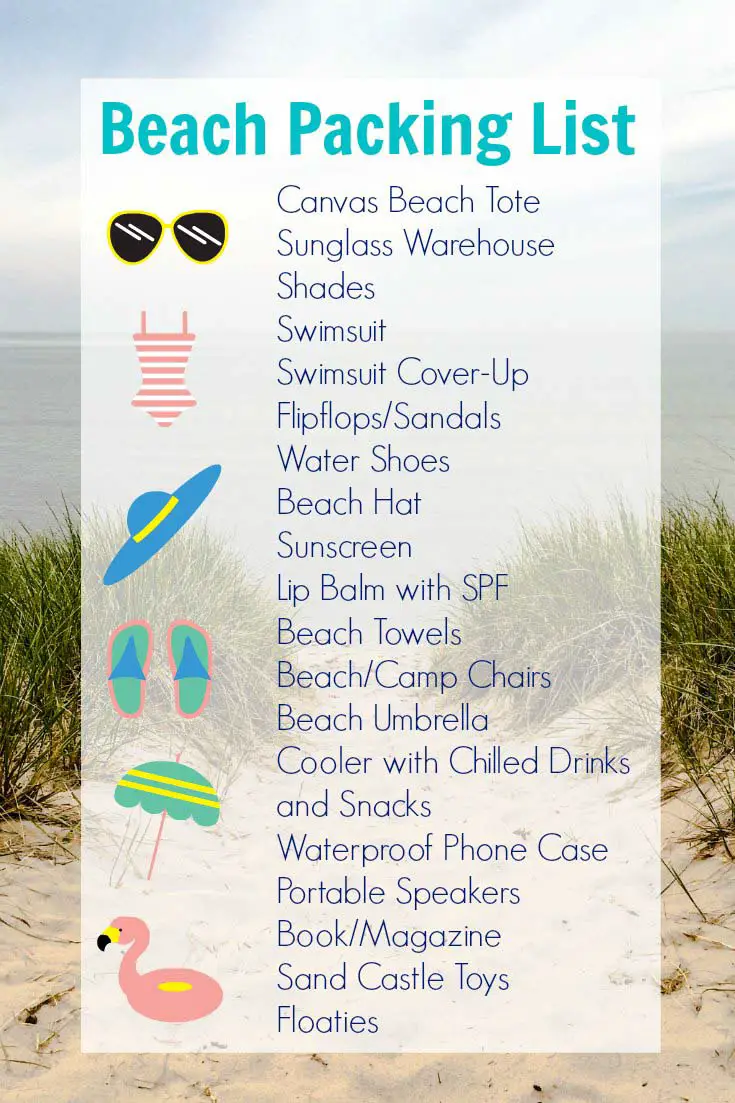 Whether you are vacationing or just spending a day at the beach, I hope will be fully prepared for the sun, sand, and water with my beach packing list. Also, I recommend checking out Sunglass Warehouse for your beach day shades. Sunglasses are available in a variety of men's and women's styles including aviators, round frames, cat eye frames, and retro wayfarers. Plus, the sunglasses offer 99% UVA/UVB sun protection at price points mostly under $15. Don't forget to use promo code COOL40 for your 40% discount on a single pair through July 15th!
Where will you be visiting the beach this summer?
Save
Save
Save