"Moments are bigger than minutes and your watch should tell more than time," states the JORD Wood Watches website.
I have to admit before I received my JORD Frankie Dark Sandalwood & Smoke watch to review for this post, I hadn't thought much about what my wrist-wear told besides time.
While I sport a watch to know the time, especially while traveling, I do view my watch as a fashion accessory. It's a part of my planned outfit, an extension of my personal style, and a visual expression of who I am to the world.
Confident. Stylish. Creative. Unique. Me.

That's what I want my watch and my overall style to say about who I am.
Simply chic, my winter wardrobe is built around black suede and leather booties, chunky knits, and so many cozy scarves. Since I wear a lot of black, I love to accessorize to personalize my ensembles, showcasing my creativity and unique style. Naturally, my new JORD wood watch has quickly become my favorite winter accessory.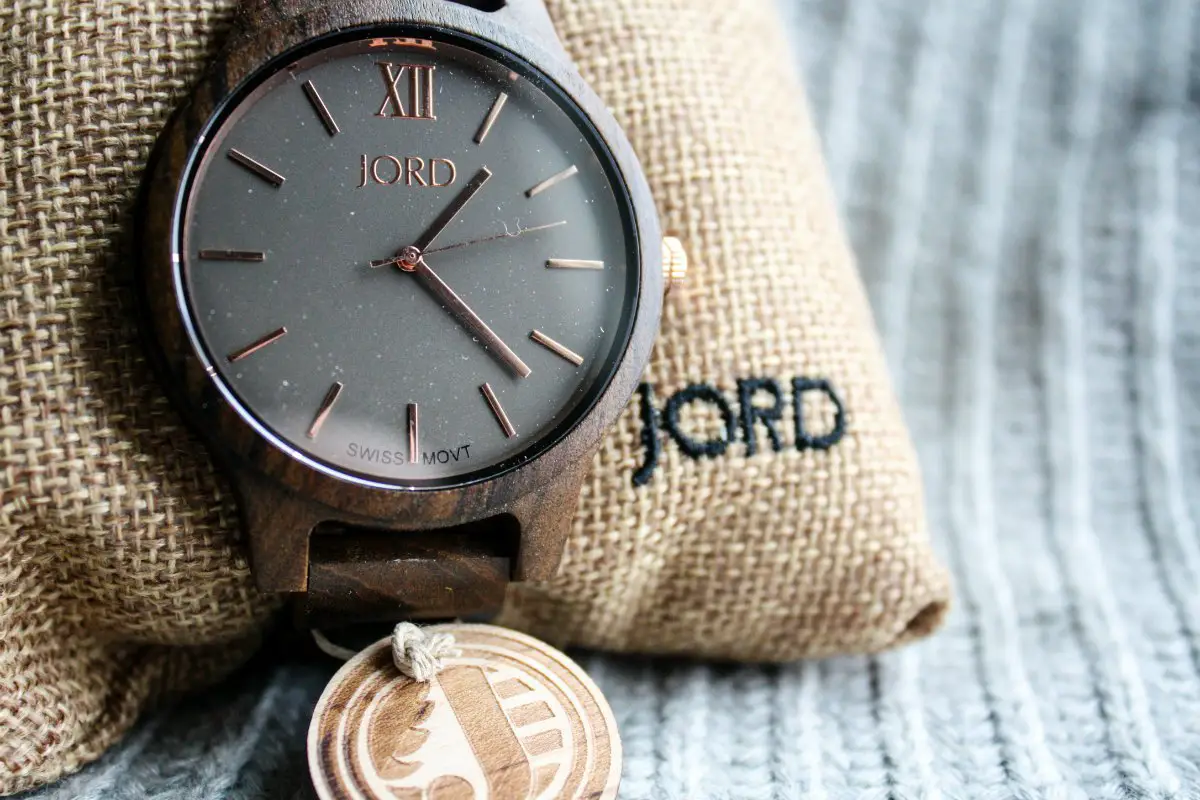 With a band of richly toned dark sandalwood, a chic smoke face, and rose gold hardware, the Frankie Dark Sandalwood & Smoke watch is the perfect accent to my cold-weather wear.
Where Cozy Meets Chic: My Big-City Winter Style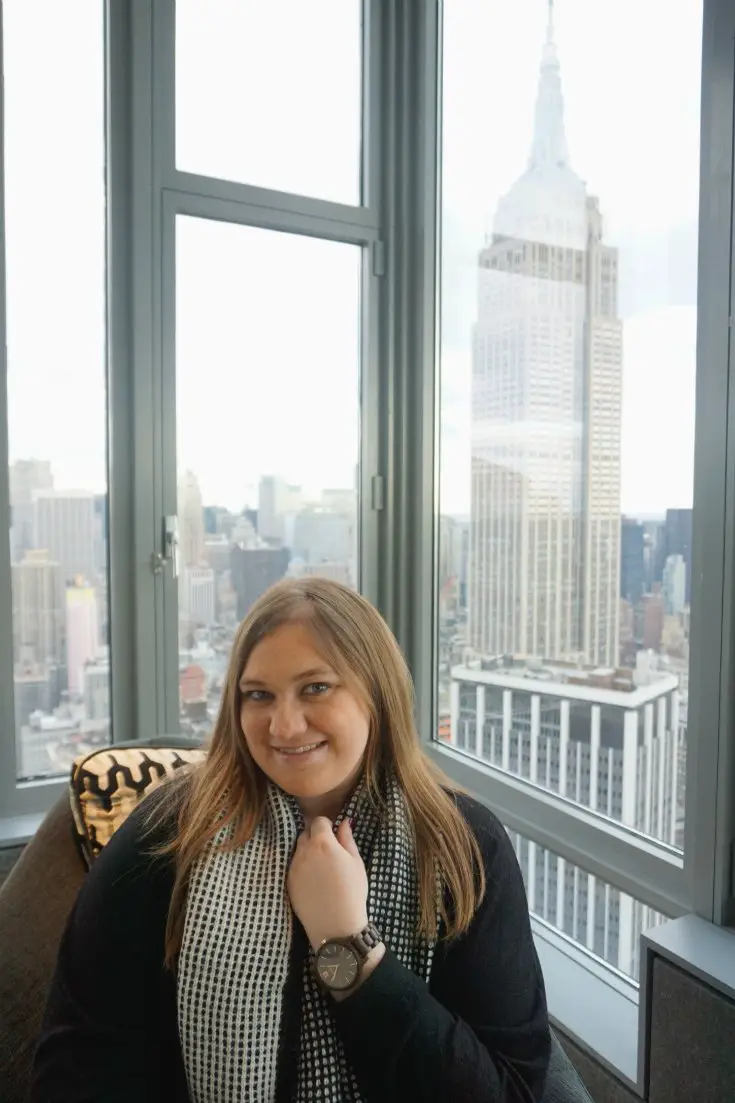 JORD's luxury timepieces are modeled for those of us who are modern go-getters and jet setters with places to go — not just places to be.
Just last month I traveled to New York City, where I donned luxe layers for comfort and warmth. Dashing from the New York Times Travel Show to Restaurant Week dinners to Kinky Boots on Broadway, I also styled my outfits to look fashionable yet professional.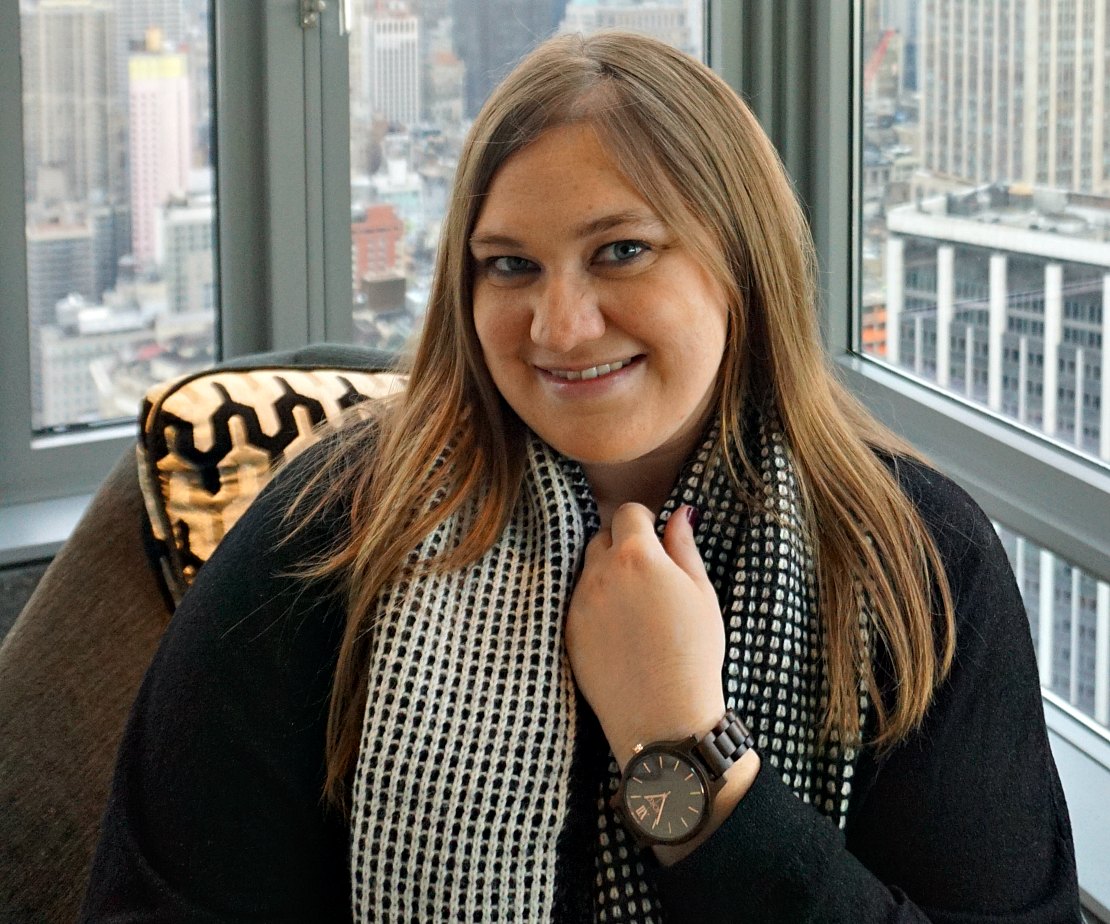 With my JORD Frankie Dark Sandalwood & Smoke watch, I added a luxurious touch and a hint of rose gold to my classic black-and-white winter ensemble.
What I Love About JORD Wood Watches
When I was asked to share how I style my JORD watch, I was thrilled because it is such a cool watch. It's unlike any other women's watch I've seen, and it perfectly suits my minimalist winter style. I particularly love the deep color of the natural dark sandalwood, which is hand finished and pretreated with tung oils.
I especially like the oversized face of the Frankie series, but JORD also offers a variety of faces — in size and color — and types of wooden bands in both its women's and men's collections. In fact, the Frankie Dark Sandalwood & Smoke is also available as a men's watch. *Hint hint* to my male readers eyeing this gorgeous timepiece.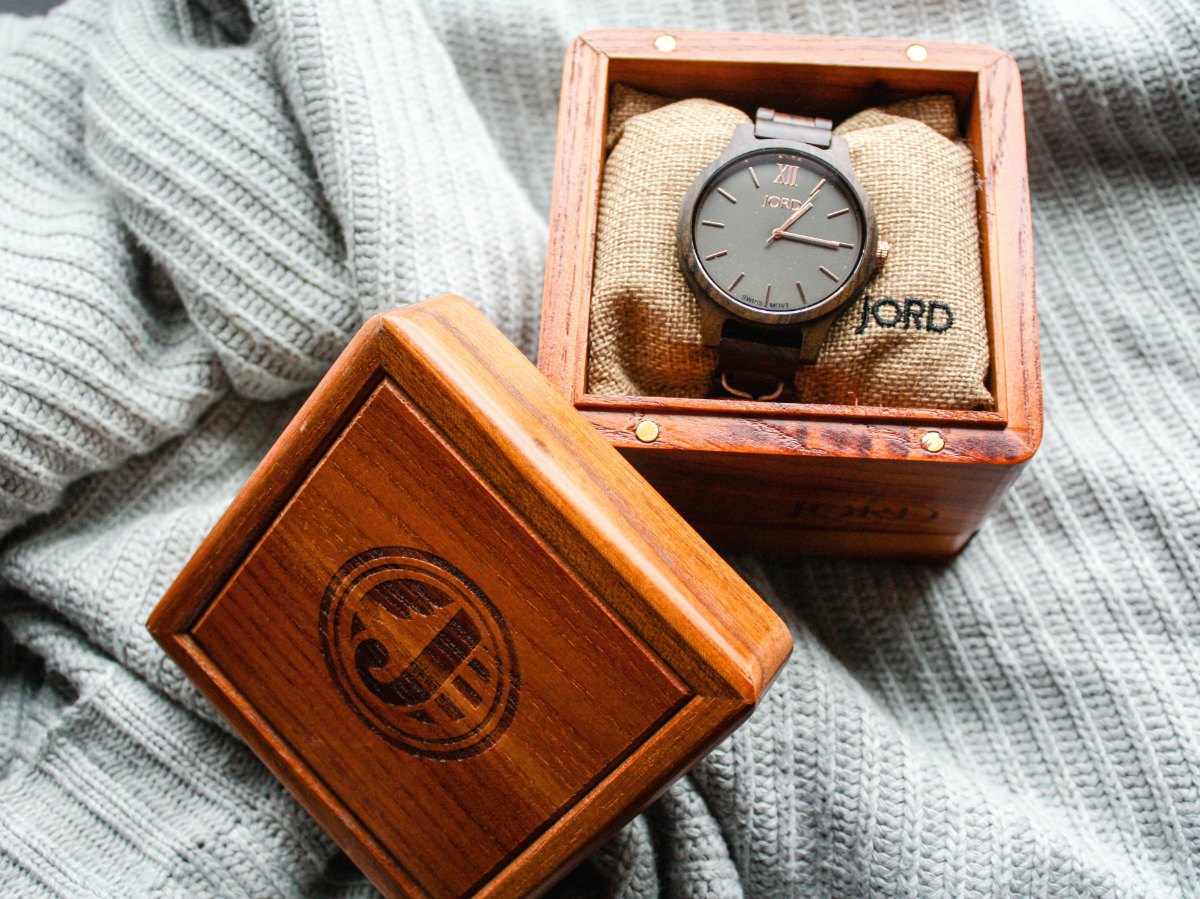 Get Your Own Luxury Timepiece With A $100 Gift From JORD!
Do you love my unique watch? JORD Wood Watches is offering my readers a chance to win a $100 gift code to put toward the luxury wood watch of their choice! Plus, everyone who enters their email into the contest will receive a $25 consolation code once the contest ends.
This contest closes at 11:59 p.m. Feb. 19, 2017. Both the $100 and $25 codes will expire on April 30, 2017.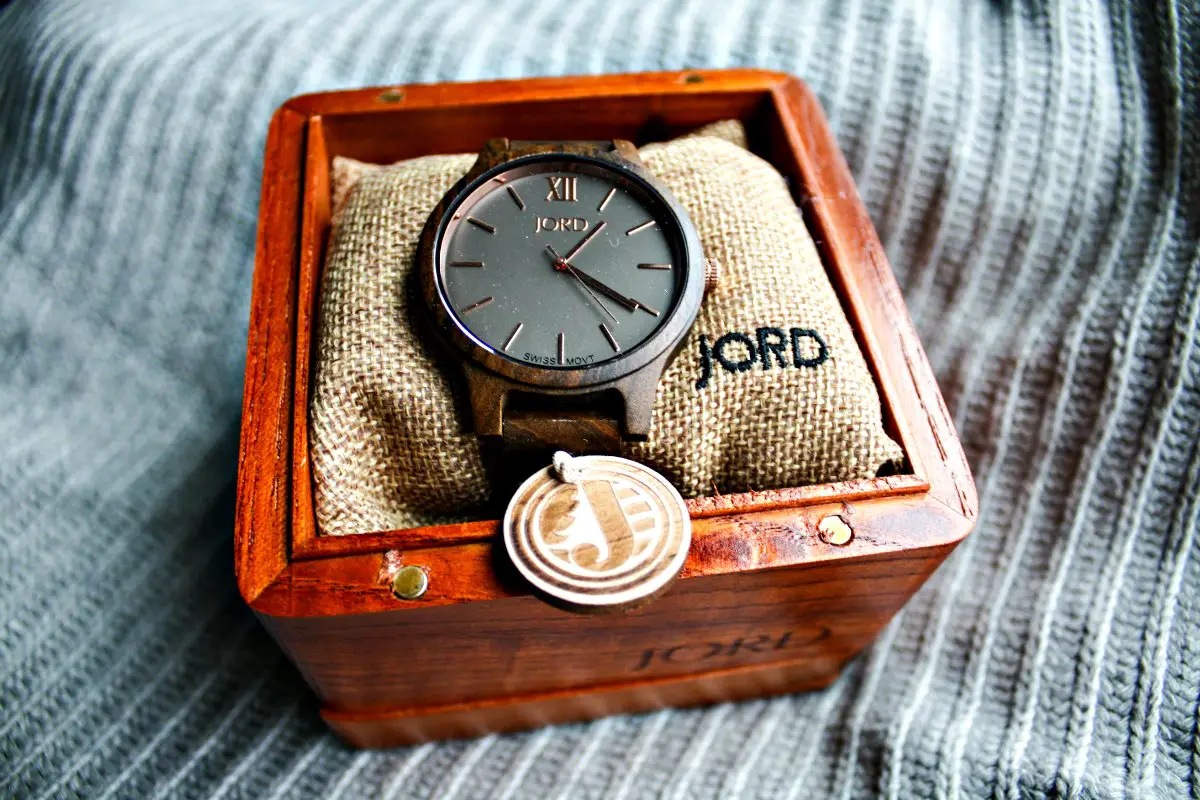 Save this post to your style board on Pinterest!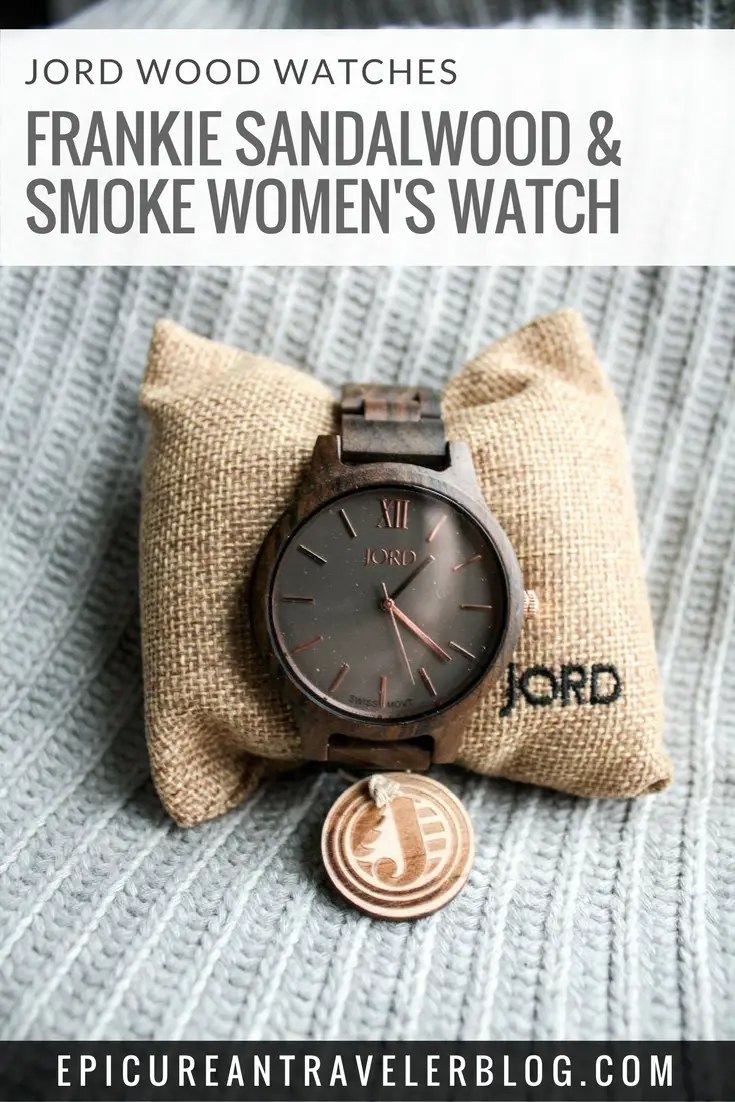 More Winter Style Ideas
What does your winter style say about you?
Disclosure: This post is sponsored by JORD Wood Watches. I received the JORD Frankie Dark Sandalwood & Smoke watch to review for this post. The watch retails for $189. Also, images of me in this post were taken by my sister, Kristine Klema, but edited by yours truly. As always, all opinions are my own.
Luxury Wooden Watch


Save
Save
Save
Save
Save
Save
Save
Save
Save
Save
Save